Bike rides in Monsoon will be always special moments, but this time it was even more special for me. It was my first bike ride with my wife.
It's been long time I visited BR hills and while planning for a ride it came to mind first in the list.  Checked with couple of my friends and shared my plan, Sunil joined us with his family and Pradeep also said okay.
So we were all set forming a group and next task was to look out for accommodation, this time we booked 'Giridarshini Home Stay' which is around just 1 Km away from BR hills view point/temple.
Home stay contact details: Giridarshini Home Stay
Kiran : +91 9686588742 / +91 9483325042.
Plan was to start Saturday early morning mainly to avoid weekend traffic and enjoy the morning cold breeze. Gathered near Uttarahalli at 6.00 a.m. as per plan and started our ride.
We opted Kanakapura Road to reach our destination BR hills, even though it's a single road it's better to take this route compare to Mysore Road, considering the traffic.
BR hills are around 170 Kms from Bangalore (if you take Kanakapura route) and easily it will take 5 hours including your breaks. You will be forced to stop at many places to take pics, if you are keen about photography!  We just stopped once for breakfast near Halaguru, but stopped many times to click pics 😊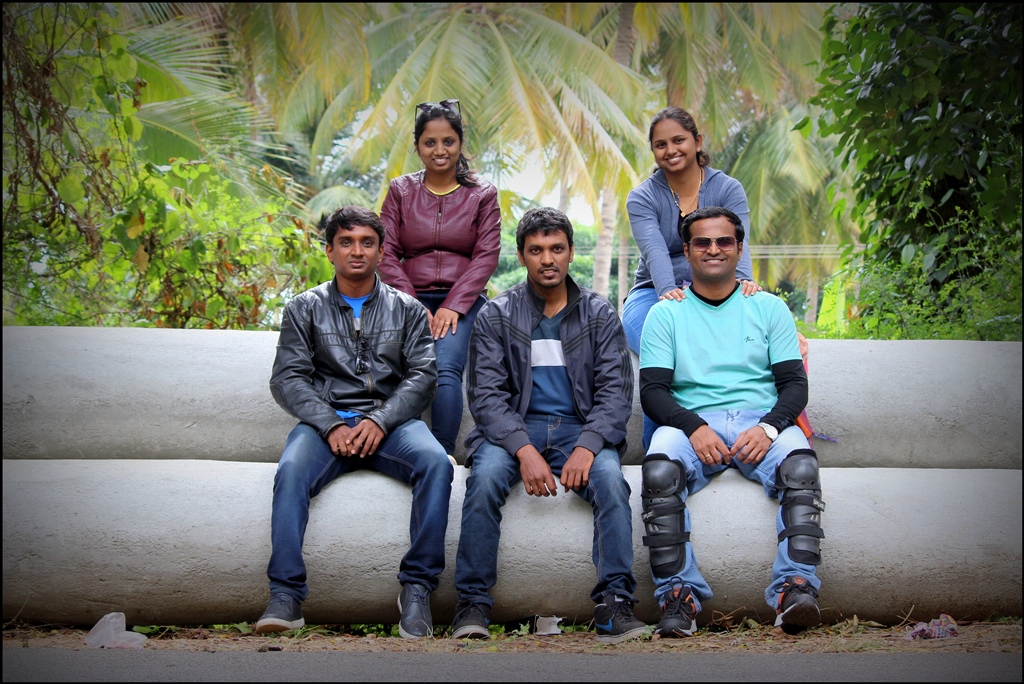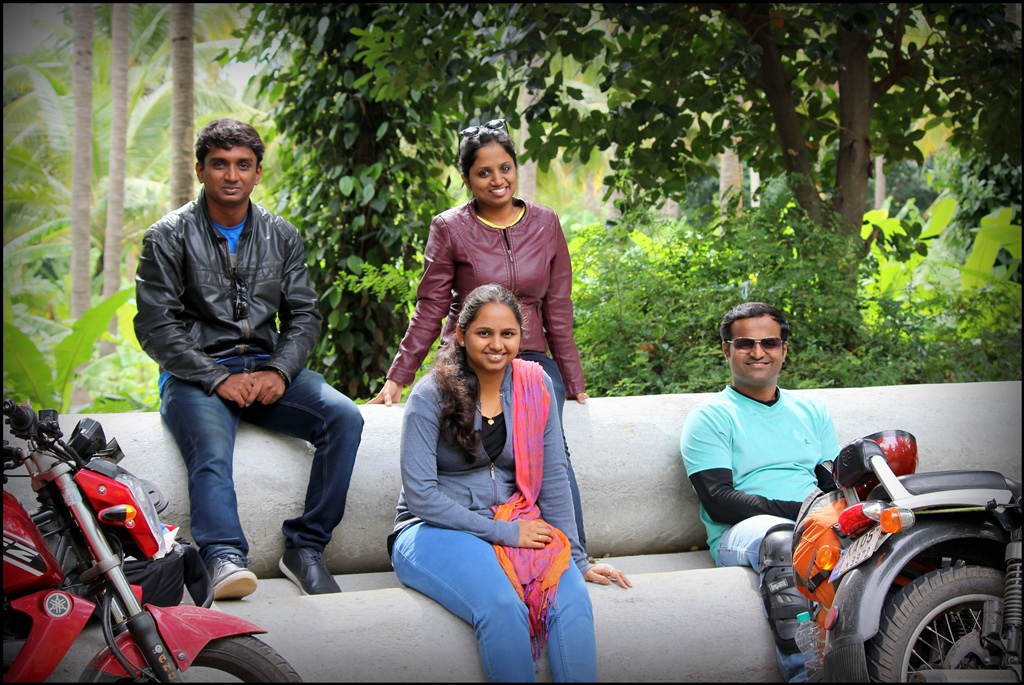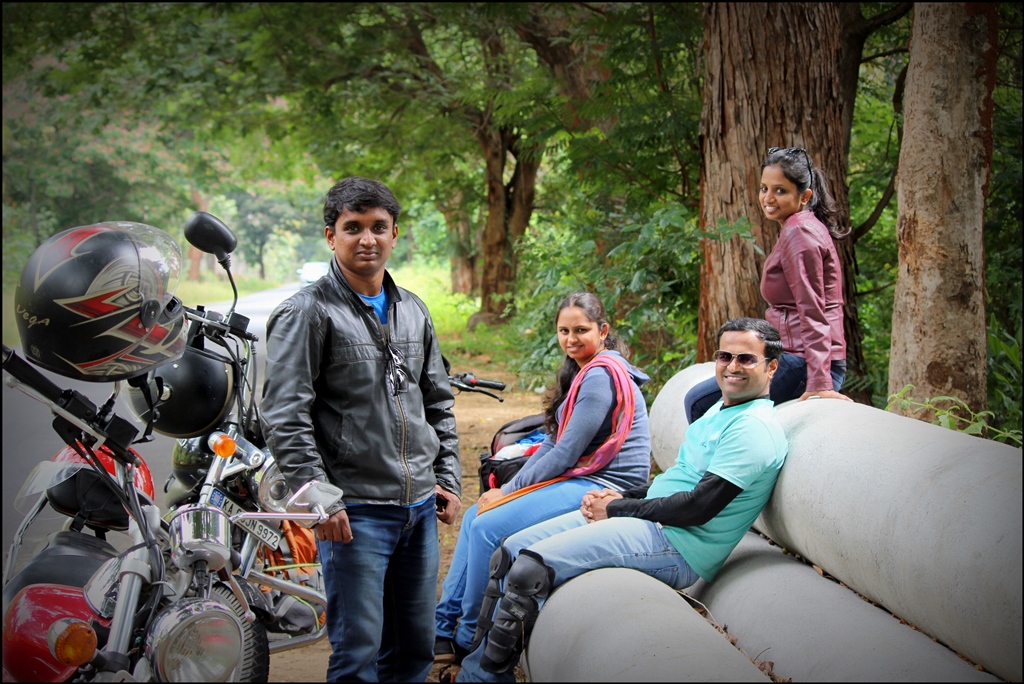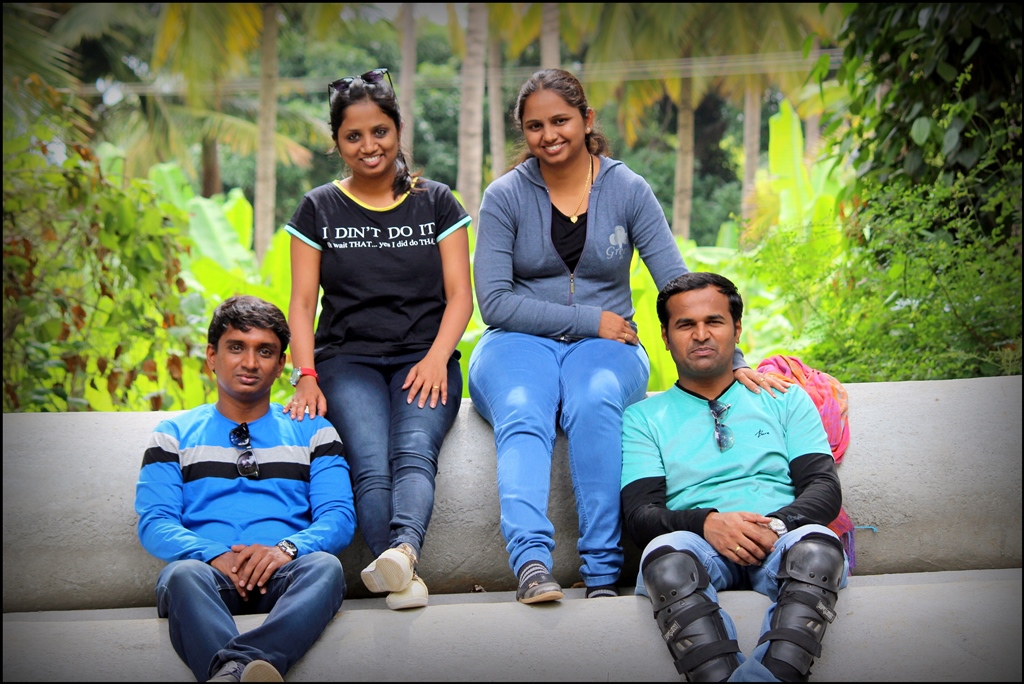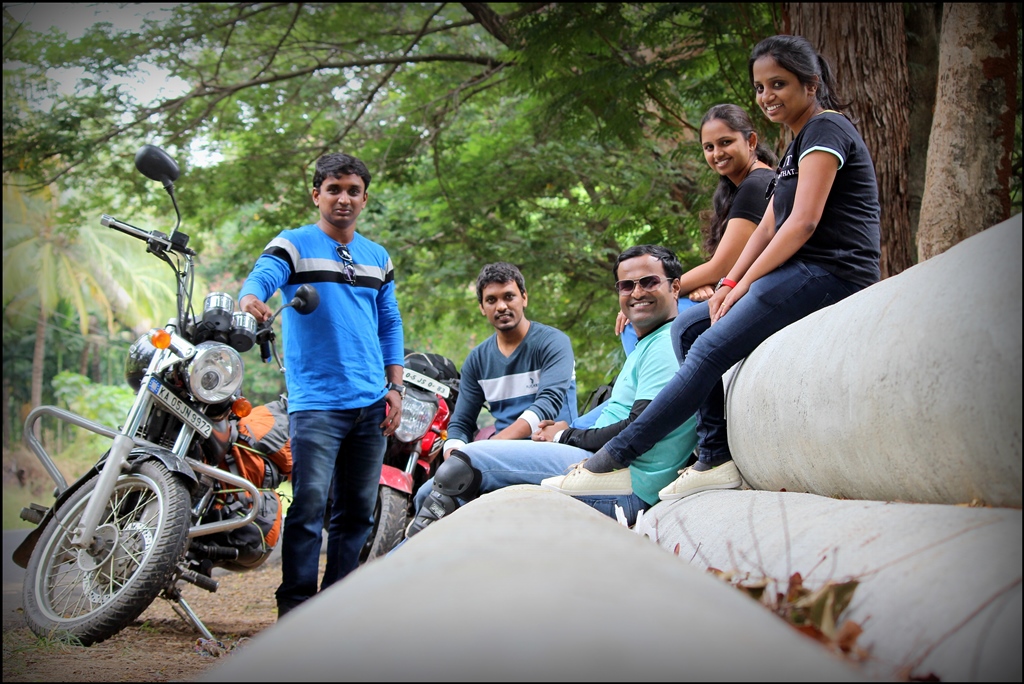 One more suggestion is, if you are familiar with this route once try Pipe line route also. Some stretch road condition is not so good, but it will be awesome ride for sure 😊
To reach BR hills we need to cross the forest check post after Kollegal, and the entry for vehicles through this reserved forest range is permitted only from 6.00Am to 6.00Pm. Vehicles are not allowed after 6.00Pm.
Its advised not to stop after the check post till you reach BR Hills. Just enjoy the ride, even though it will force you to stop for photo session better not to stop.
If you are lucky enough, you will get to see elephants, deer's & bison! This time our luck was limited to witness only bison..!! One should be lucky to see wild animals (whenever I pass through any forest these lines will run in my mind). Till today my luck is not turned out…!!
After wonderful ride, we reached our destination Giridarshini around 1.00 p.m. Checked into rooms and freshen up, it was time to fill our hungry tummies.  Finished our lunch and spent some time in relaxing in home stay.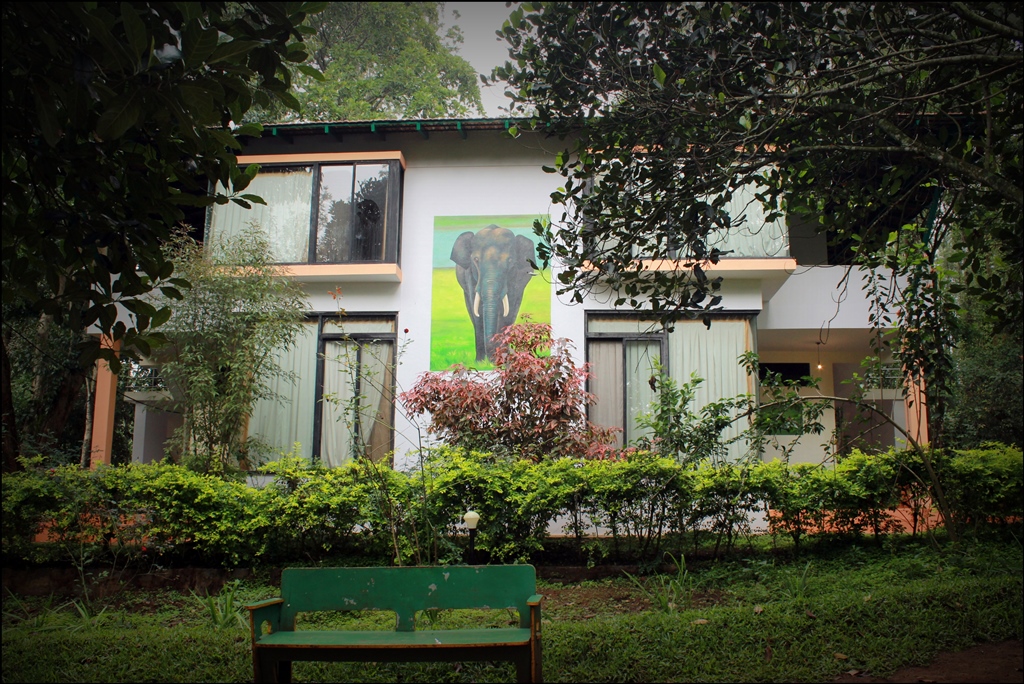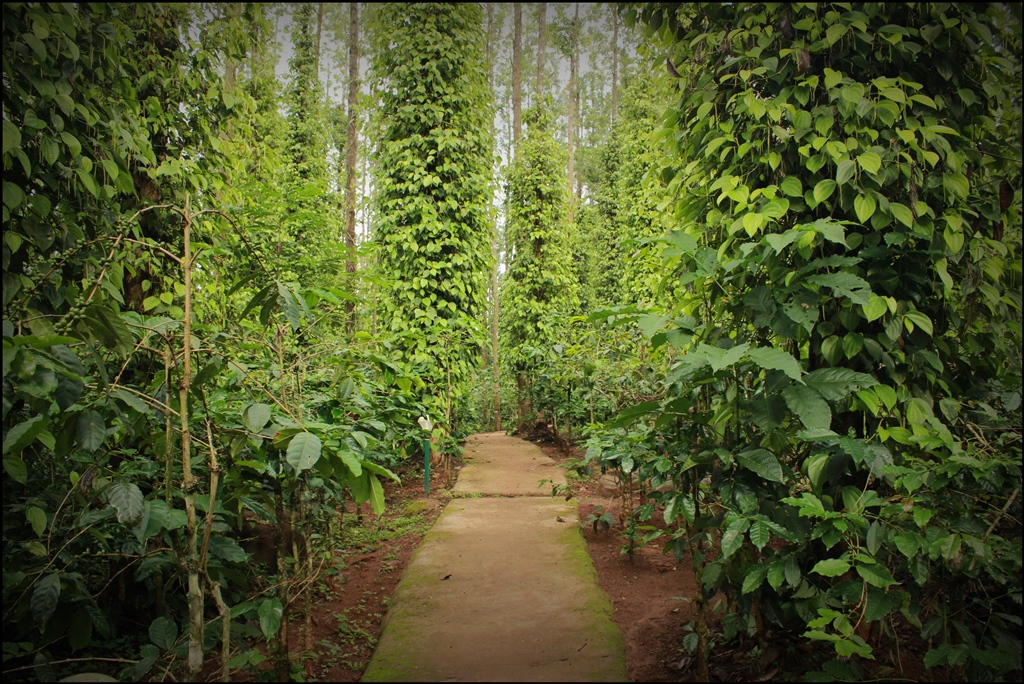 Around 3.00 p.m. we started towards temple (Biligiri Ranganatha Swamy temple), we were welcomed with heavy rain and forced to stop for almost 40 minutes before reaching the temple. There is 2 way to reach the temple, one can take steps or directly reach till the temple in your vehicle.
Temple will be closed from 1.00 p.m. to 4.00 p.m. and when we visited the entire temple was demolished for renovation, after visiting the temple it was just relaxing time and spent some memorable time in clicking the pics.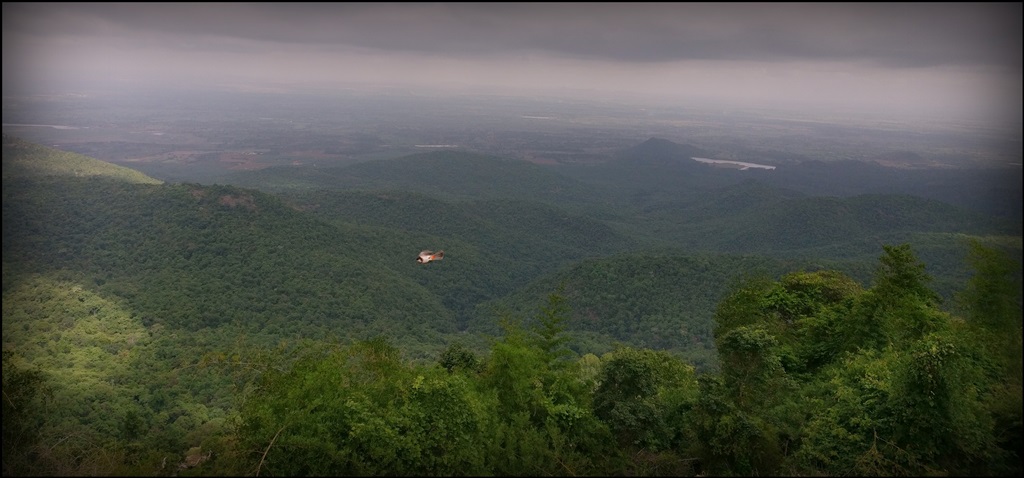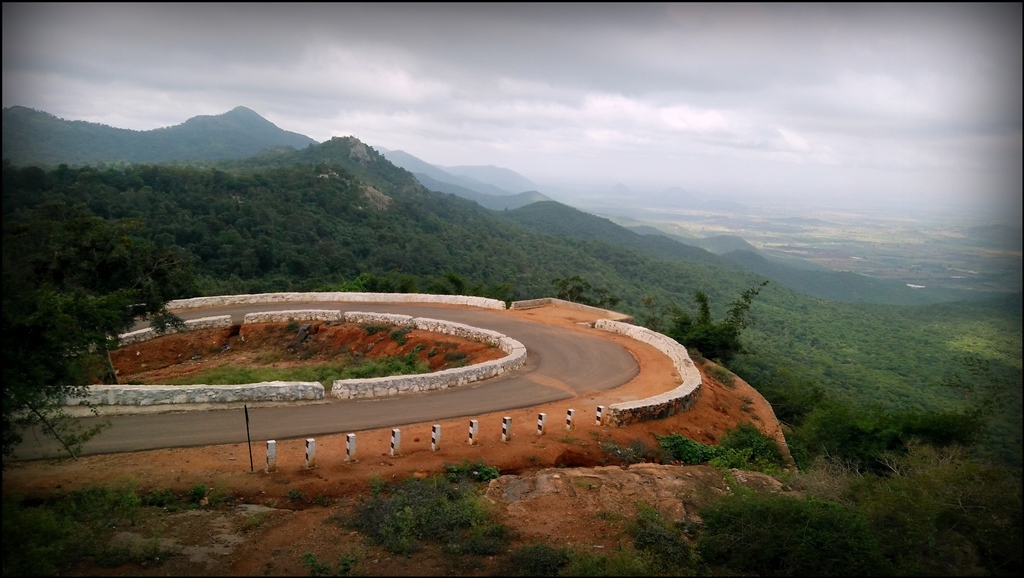 Since last evening we went by walk again came back to this view point with our bikes for one more round of photo session.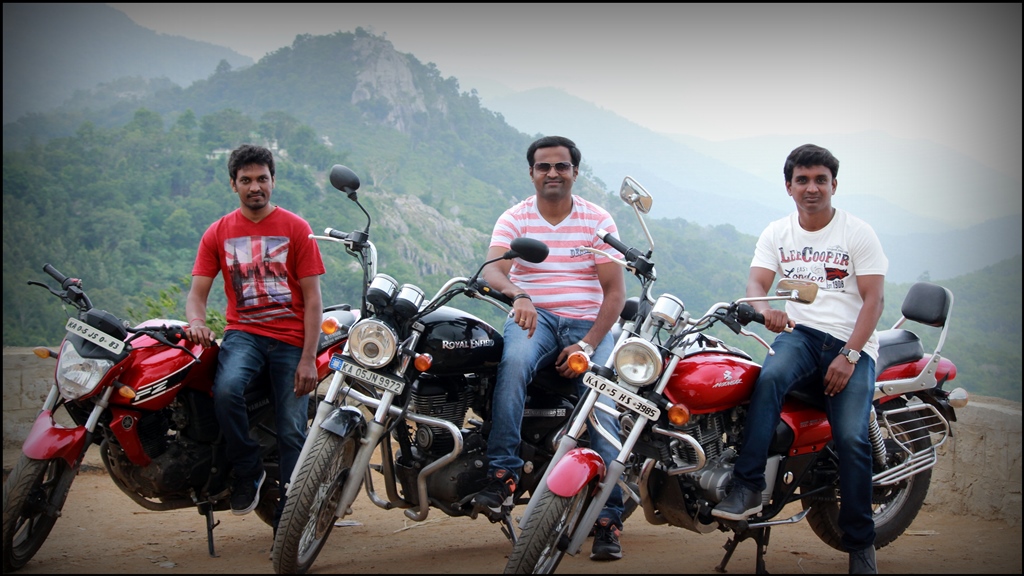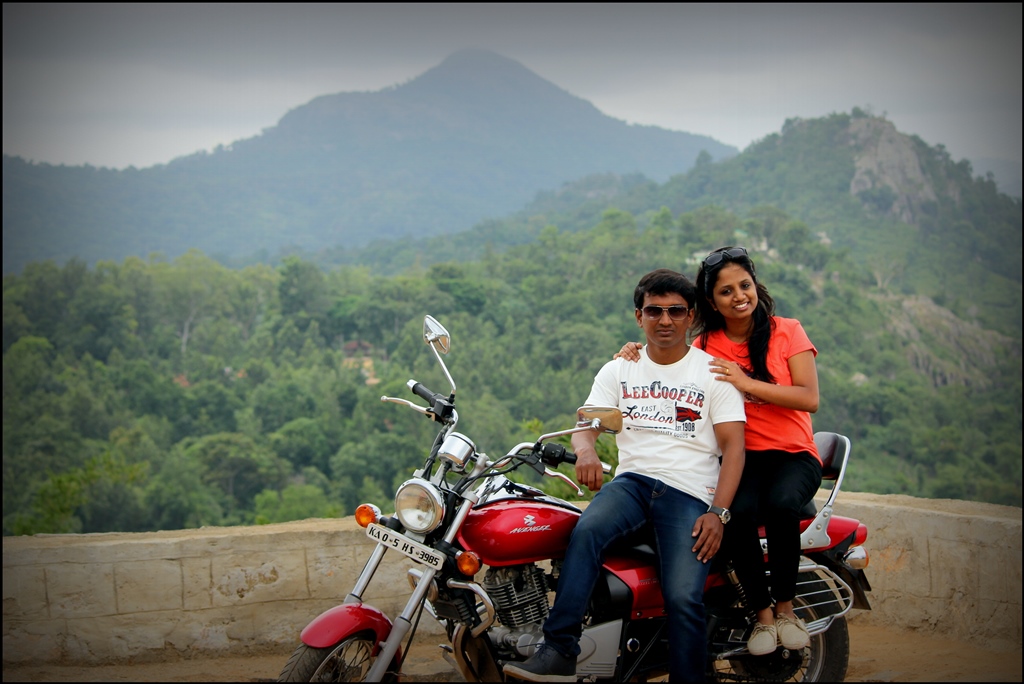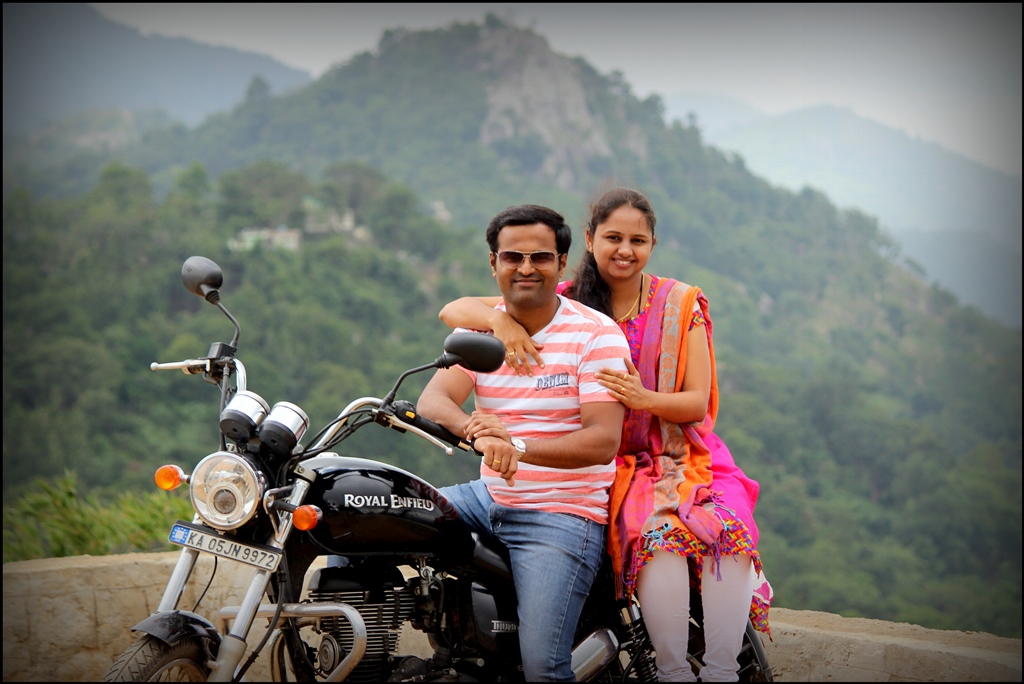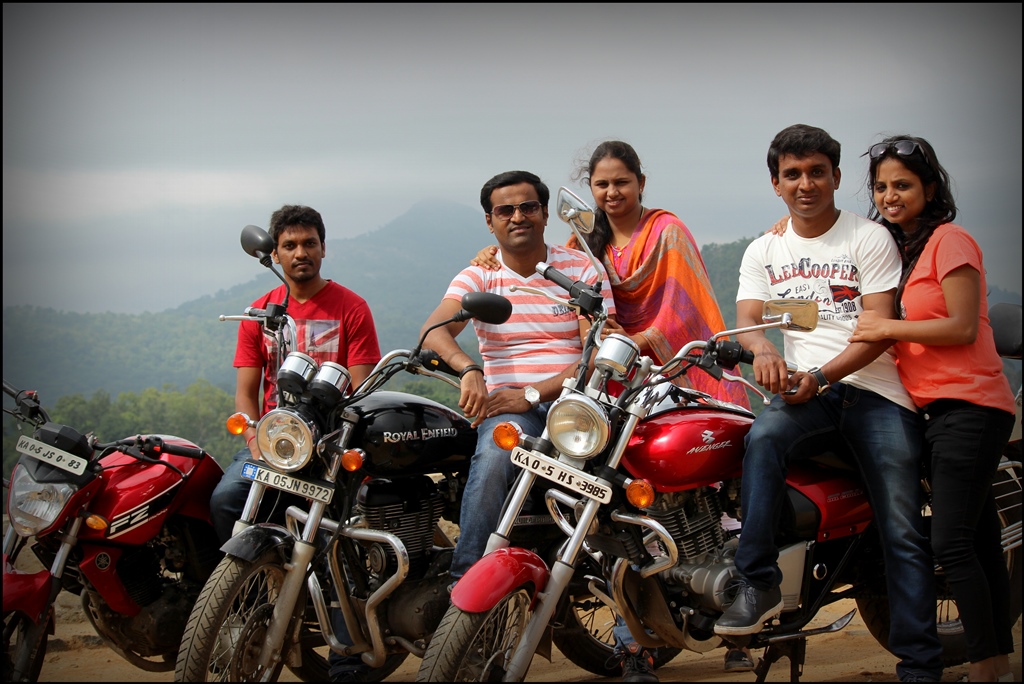 Its advised to go by vehicle only, otherwise you will miss the awesome view of BR hills, there is a view point in this route and the view is simply superb.
Enjoyed the ride and photo session, after starting from BR Hills visited talakaadu on the way but not spent much time because of weekend crowd.
Headed back to Bangalore and again took the same Kanakapura route to reach back home.
Overall one more memorable ride added to my travel dairy and hoping for many more memorable pages to this dairy with my better half 😊