Maldives is the first place which i picked to visit after tying a knot to my life partner 🙂
Preparations were started well in advance and more importantly it was first trip after marriage and one should make sure everything will go as planned.
Considering the busy schedule during the marriage time, decided to contact some travel agency to plan our trip. Found 'pickyourtrail' while surfing on net, got immediate call from one of the team member after i shared my number. Right from my first telephonic conversation with their representative (Dwaraka) I felt that I am dealing with the right people and after couple of more discussions, customised few plans as per my requirement and I finalised my trip with them to Maldives.
Some interesting facts about Maldives:
The Maldives is made up of around 1,190 individual islands, scattered across the Indian Ocean, just below India and Sri Lanka. Some are so small that you'll have to zoom way in on your Google map before you even notice they're there.
Out of the nearly 2,000 islands within 26 different atolls (or collections of islands), only about 200 are actually inhabited by people. These include islands with year-round, permanent populations living in the likes of farming towns and fishing villages. Uninhabited islands are used for farm land or industry, or as "picnic" islands for resorts, which tourists can visit for the day for private, romantic meals.
If you need any kind of encouragement to get you to finally take that dream trip to the Maldives, let it be this — it's disappearing. In fact, over 100 islands have already disappeared thanks to natural erosion from the sea and rising water levels. For many of the remaining islands, beach erosion continues to be a huge problem — so don't be surprised if you see seawalls built around the islands to help break waves or pumps on the beaches, pumping sand back onto land.
Visa Process:
To travel to this beautiful holiday destination is totally hassle free since you do not need to spend any time waiting for your visa to be processed. In order to enter Maldives the Indian nationals visiting Maldives as a tourist do not require any pre-arrival visa. There is no Maldives Visa Fees for Indian nationals. A free Maldives Tourist Visa which is valid for approximately ninety days is issued to Indian nationals on arriving at the airport in Maldives.
Valid Passport for the duration of your stay is required by Indian Citizens. Confirmed reservation of the hotel or Name of the hotel where you are to stay and valid tickets for onward destination or confirmed return tickets. 

Maldives stay:
Before getting down at Maldives only i fell in love with romantic place, never forget to look out of window when you are nearing the Male airport. The view was awesome when we were nearing to the airport.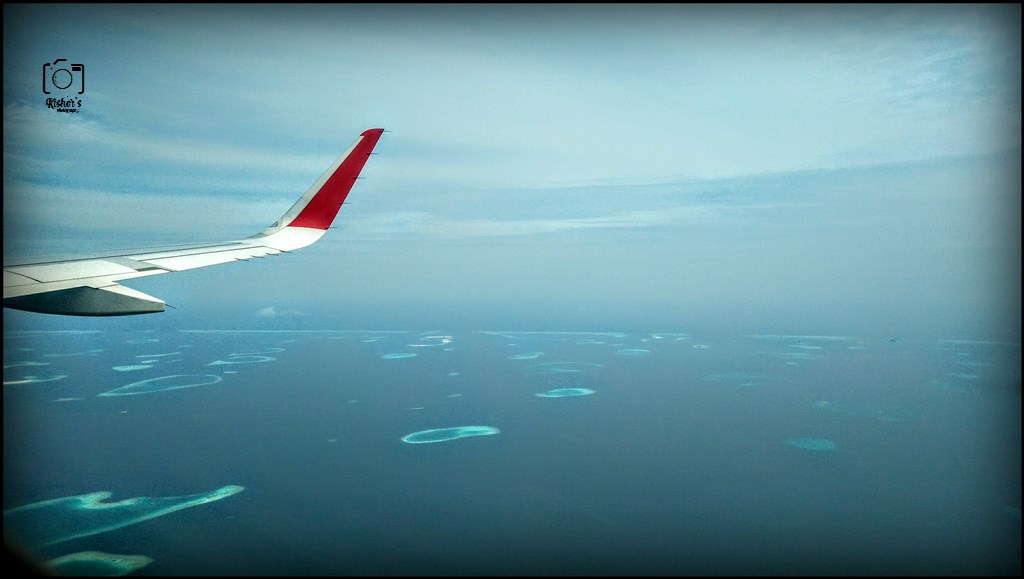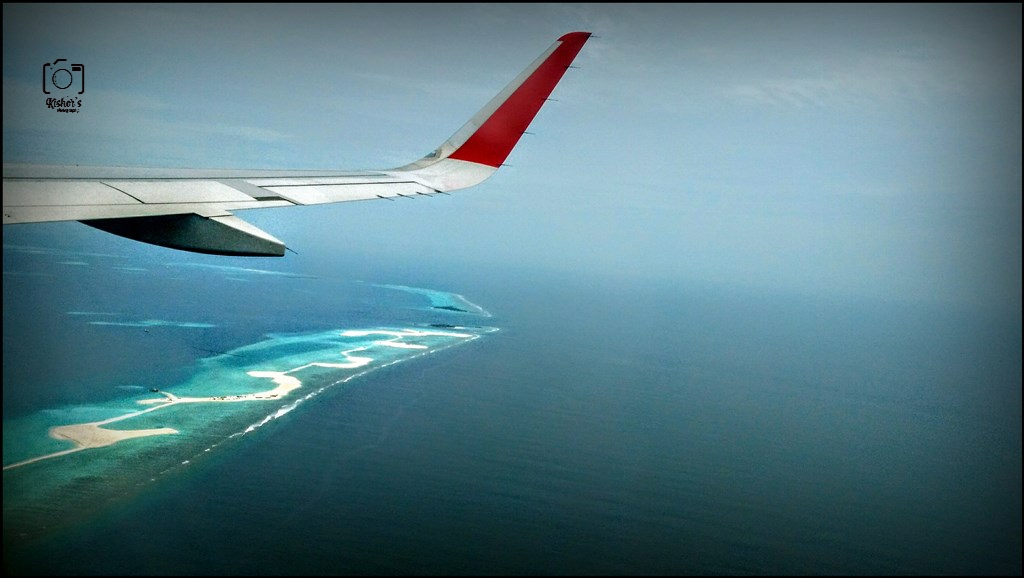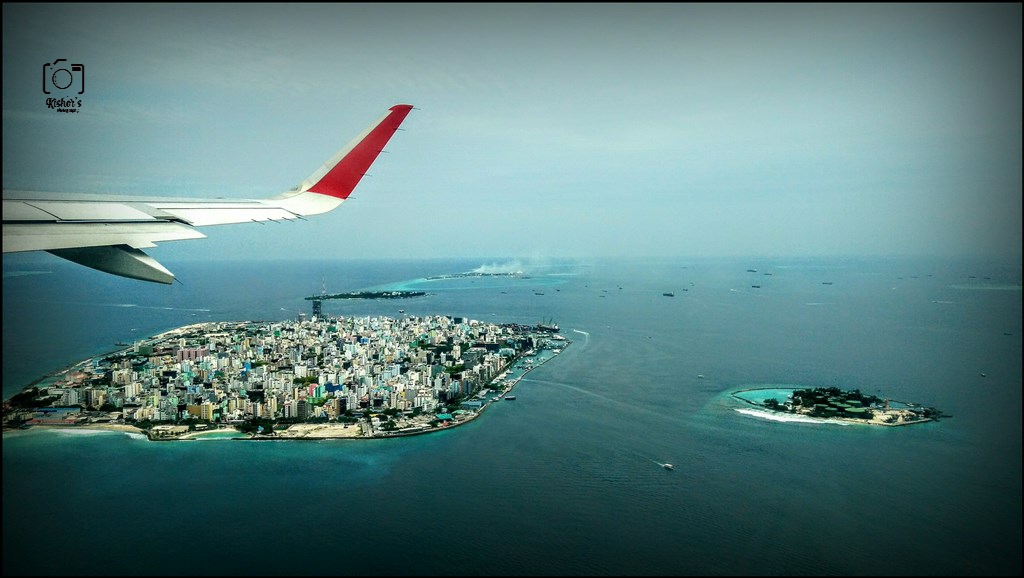 The immigration process went very smooth and as mentioned in the trip voucher we reached the counter to take our speed boat. Mode of transport to respective islands will be either through speed boats or by seaplane.
Took almost 20 minutes to reach our destination, 'Paradise Island Resort'. We customized our stay in a way that, 3 days in Beach Bungalow and one day at Water villa.
No words to describe the beauty of this place. The images itself tells everything 🙂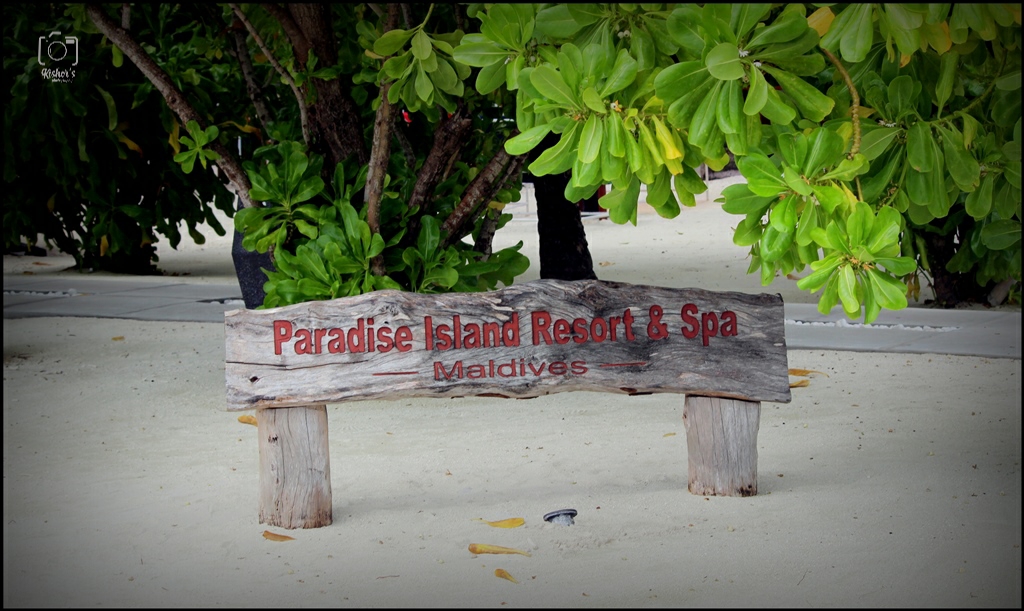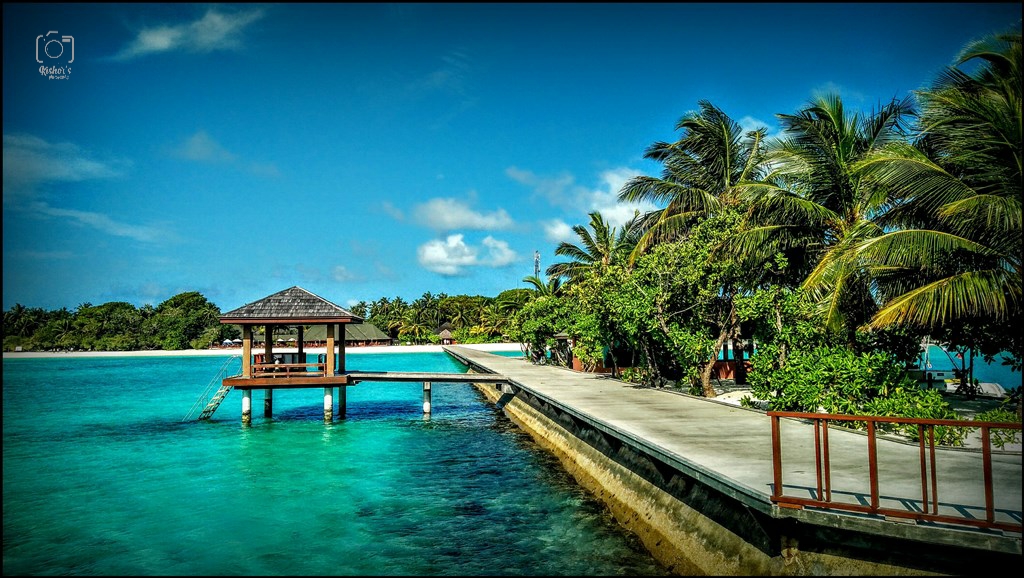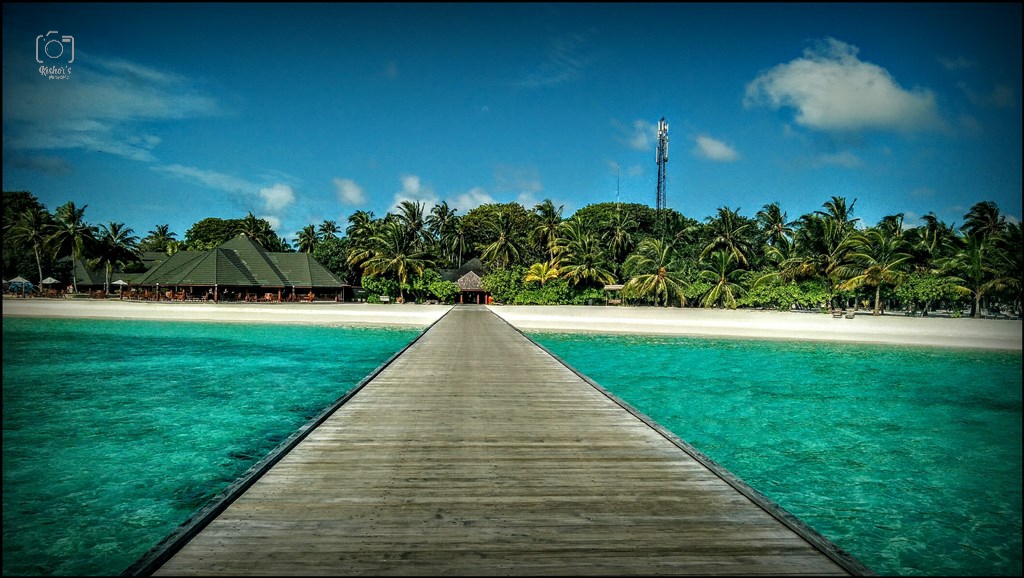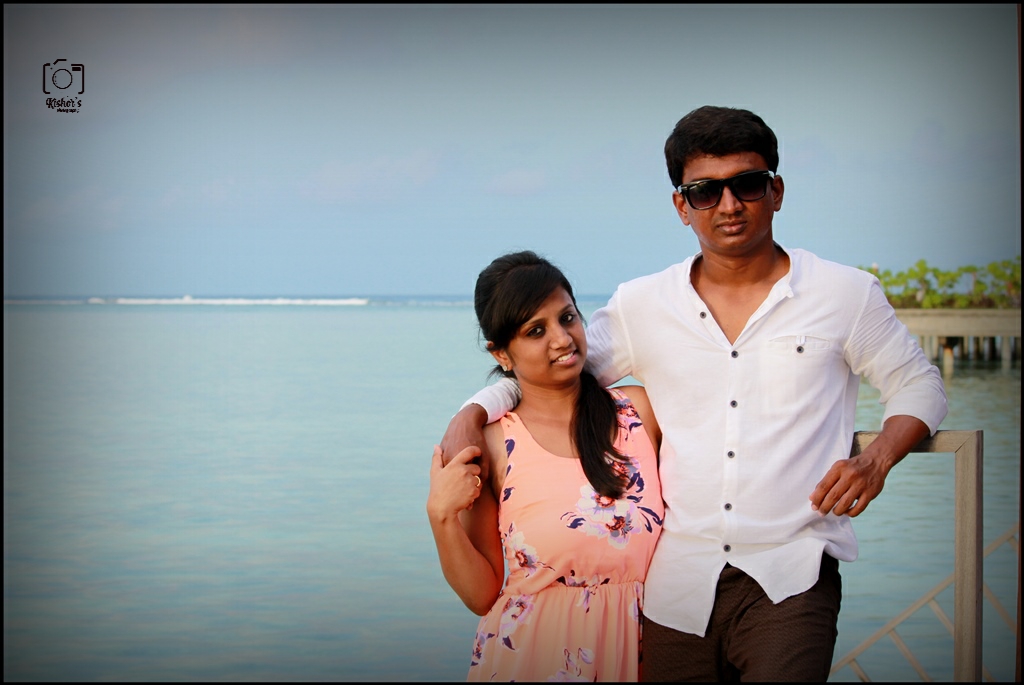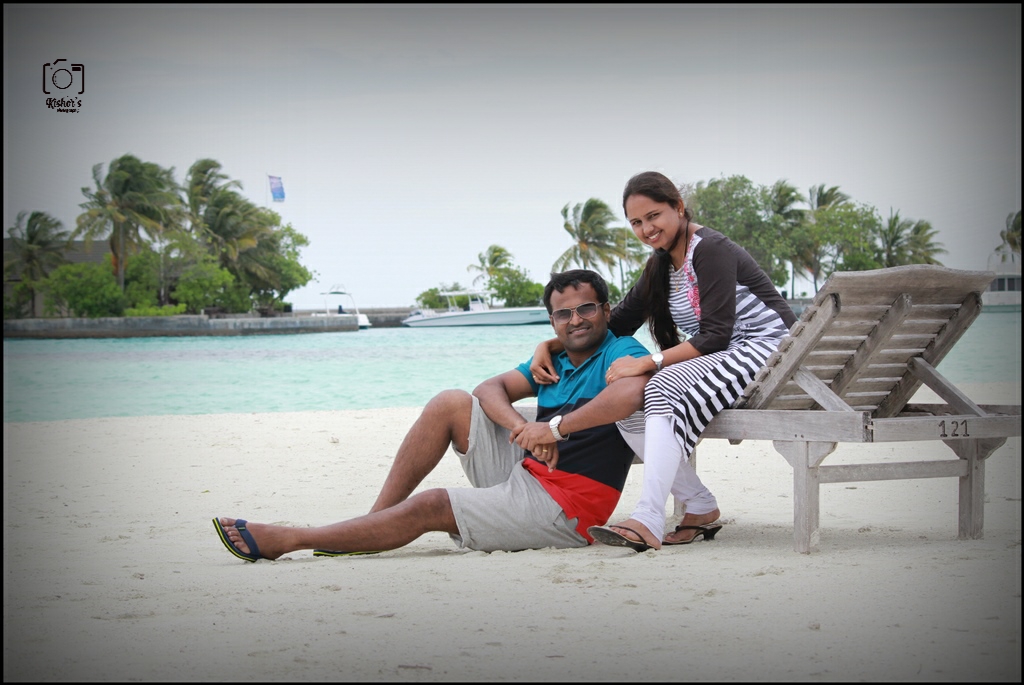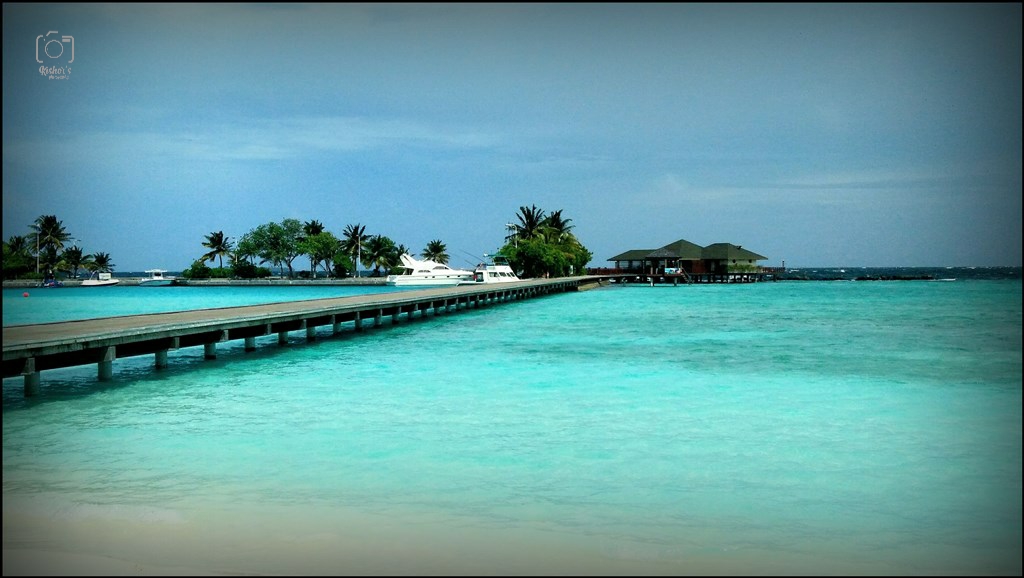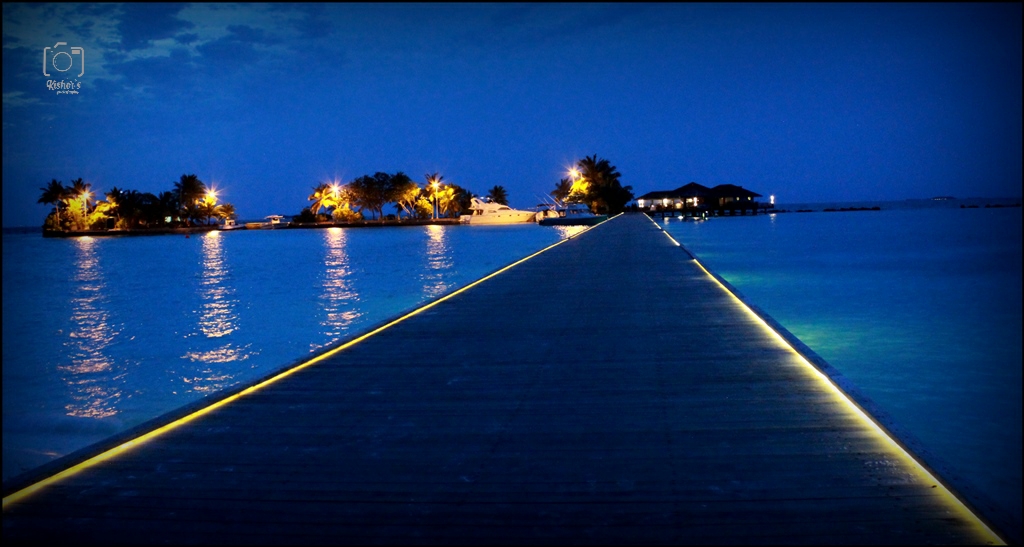 Water Villa's: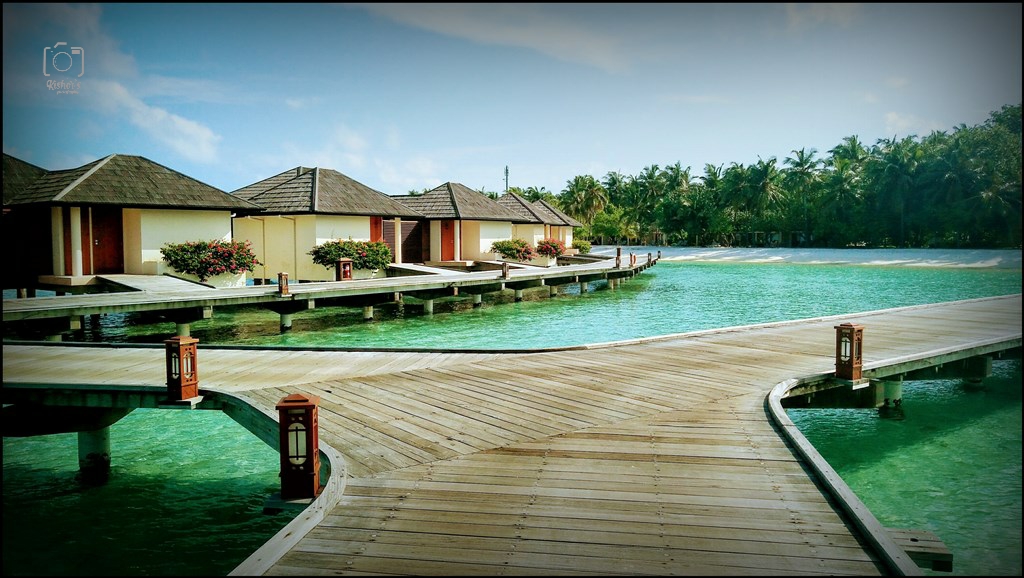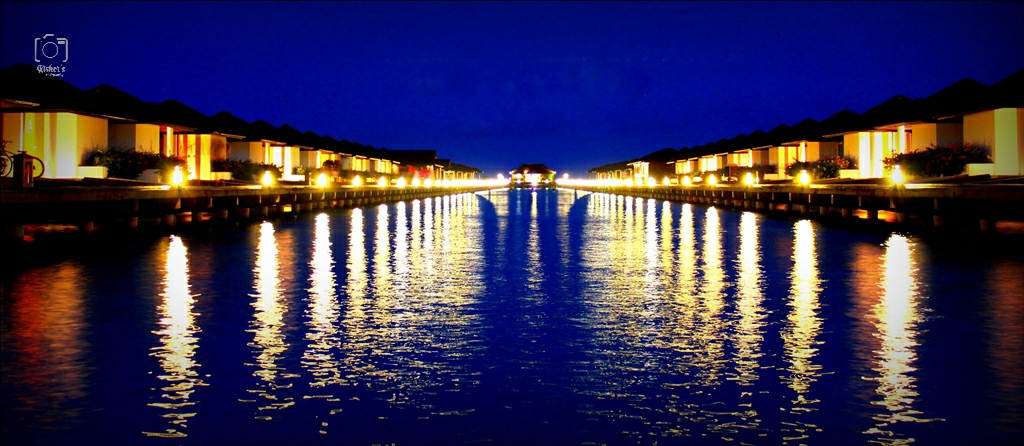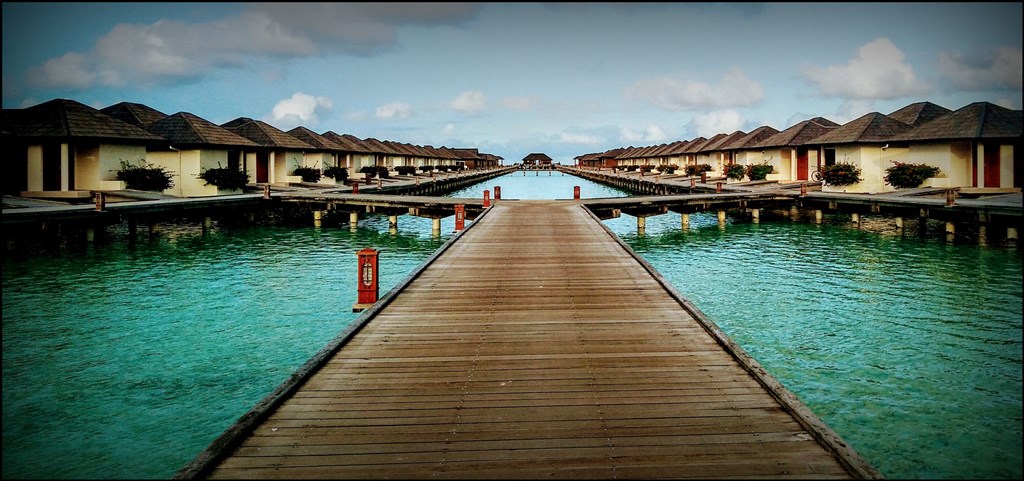 If you are a foodie, you have lots of options here. Even they will arrange for some romantic candle light dinner's if you are ready to pay extra dollars.
Most of the places money transactions will be done with USD only. Since most of the things they have to import from outside, the price tag on each item looks bit expensive!
One should appreciate the hospitality at this place and very friendly staff.
Few other pics around the island 🙂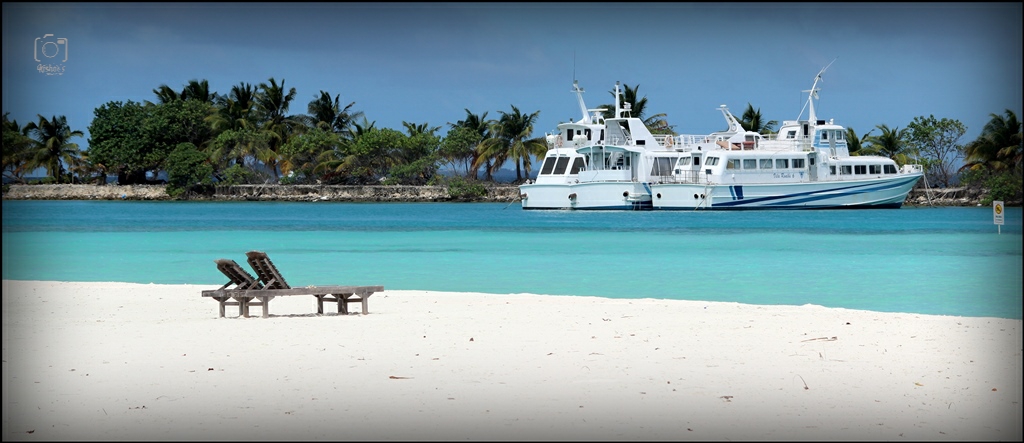 Finally one of my favourite click during this stay. Cheers…..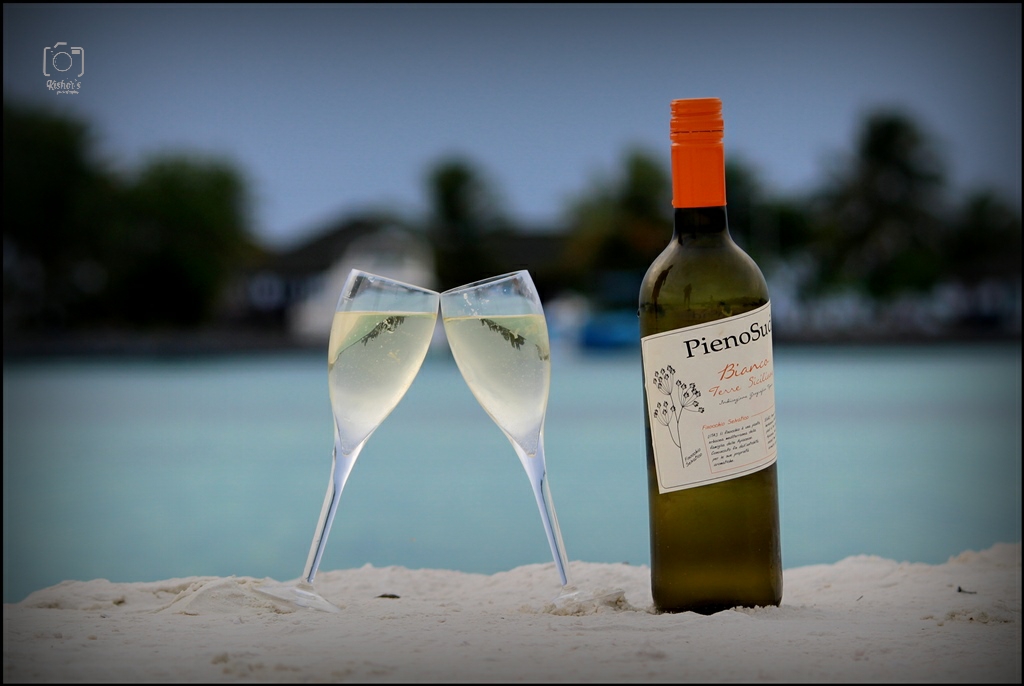 One more wish from bucket list got ticked and looking for more vacations in coming days 🙂
Keep travelling…..