Due to flight delay on very first day of our journey, trekking to Tiger's nest was pushed to last day of our Bhutan trip. To be frank it was nice way to start new year, Trek to Tiger's Nest !!
Base camp of Tiger nest is around 12Kms from Paro (hardly it will take 20 minutes to reach base camp). Better to start the trek early in the morning (around 8 would be fine).
About Tiger's Nest: According to legend, Padmasambhava flew to the cave on the back of a Tiger. Taktsang literally means "Tiger's lair," which comes from an alternative legend involving the former wife of the emperor and Padmasambhava. She transferred herself into a Tigress and carried Padmasambhava from Tibet. Again, this is where Padmasambhava mediated but this time emerged in 8 different forms and why the Tiger's Nest is such an important site among Buddhists.
The monastery was built in 1692 around the cave where Guru meditated. Today, it is a cultural icon of Bhutan. A trip to Bhutan is not complete without a visit to this beautiful place.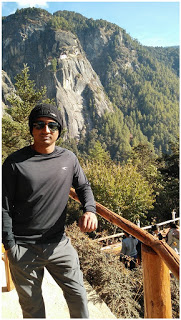 According to our guide, to complete this trek average time need is around 4 hours, and he was telling about his previous experience about the trek for our surprise he was doing that trek for 136th time 🙂
He mentioned few people took almost 8 hours and few completed in 2 – 2.5 hours also. It totally depends on how fit you are, how many breaks you will take & weather too!
We started our trek around 8.00 a.m. and we were in hurry to complete the trek bit early considering the drive back to Phenchulin.
From the point of parking place, there are line-up of small shops and handcraft traders. At this place we will get hike sticks for rent and they will charge Rs.50/- per stick, its highly recommended to barrow one. And we have option of hiring horses till cafeteria which is located halfway of this trek trail if someone doesn't prefer to walk.
From first step of trekking only you can enjoy the beauty the trail. We decided to stop cafeteria for our first break (just to regroup), till cafeteria its uphill trail. There are few water source in between but suggested to keep enough water. There are benches too to relax along the way.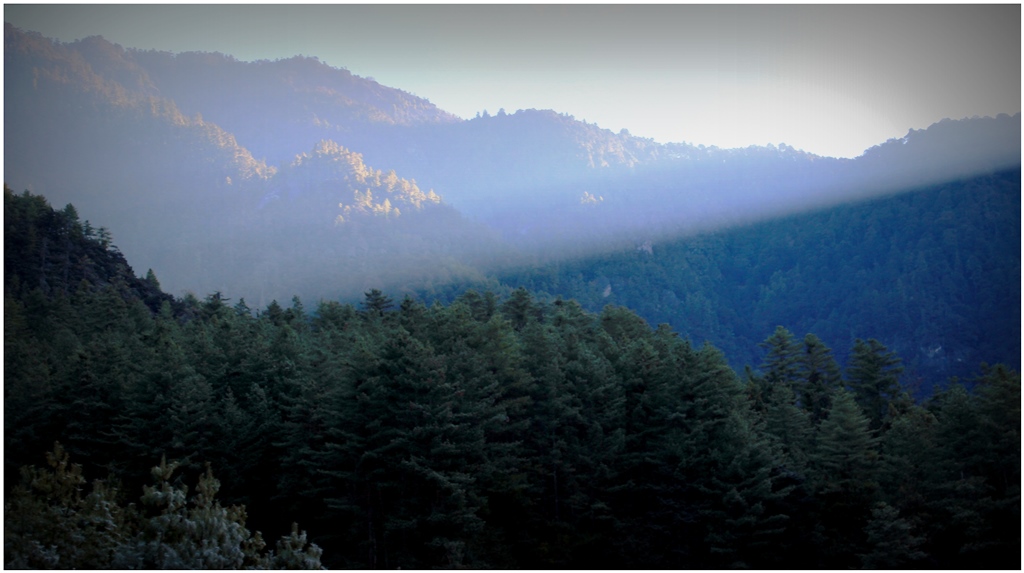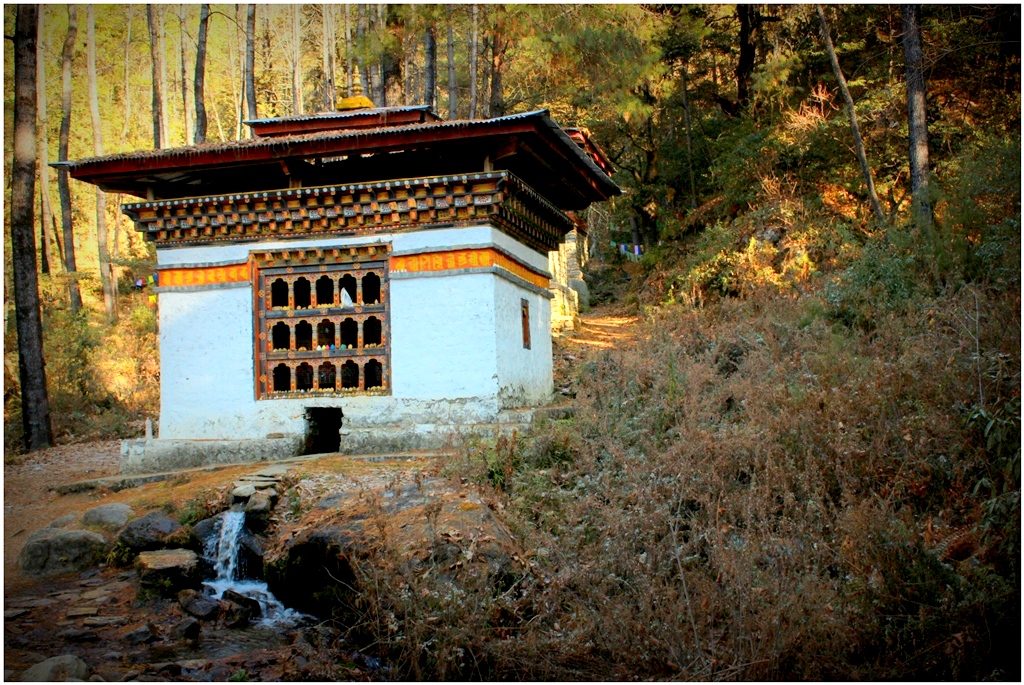 The trail is well marked, there is no chance of getting lost on it. On the way we divided into small groups and few were left far behind. We all regrouped near cafeteria, spent some time relaxing near cafeteria and should mention, view from this spot is awesome.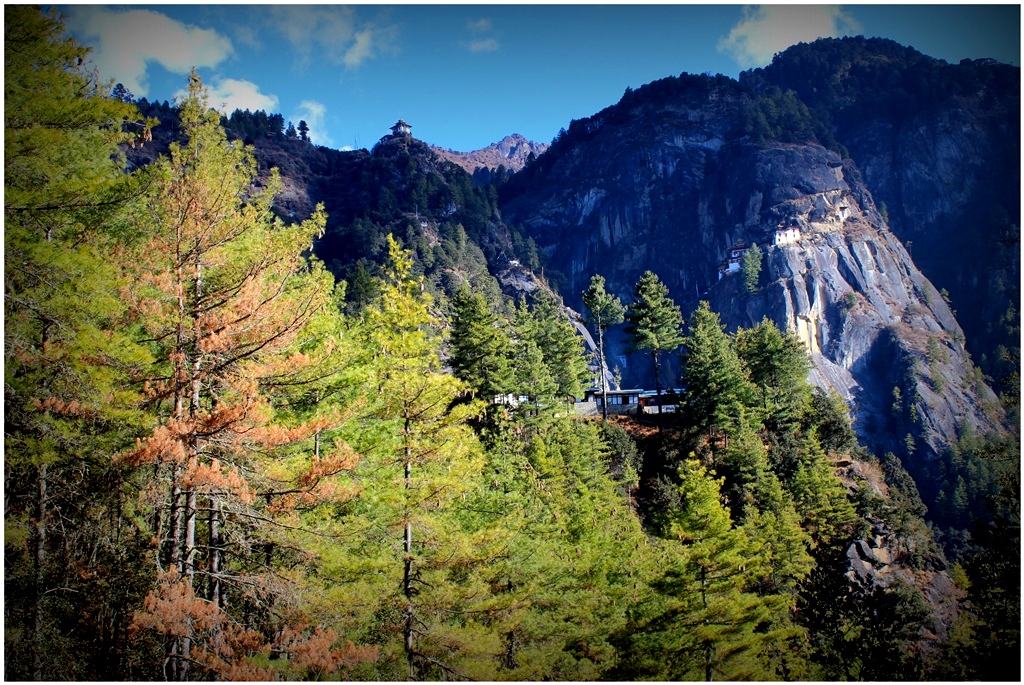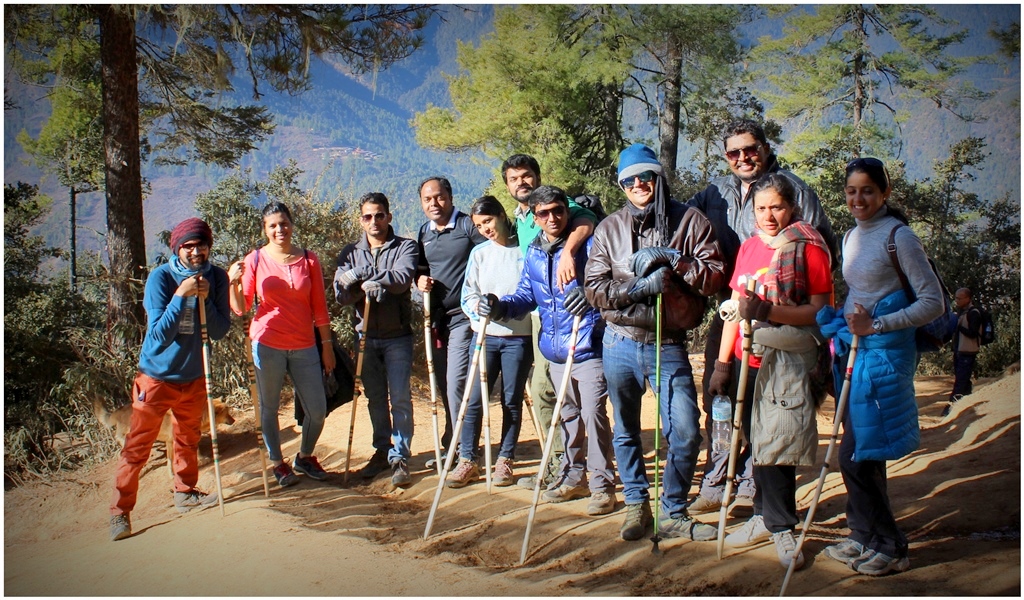 From this point we have to walk, no other option. Horse ride will end at this point. We continued on to the second half of our hike, and compared to first half trail second half is easier.
This place is too good to click as many pics you want. Had really good time with the team clicking the pics around.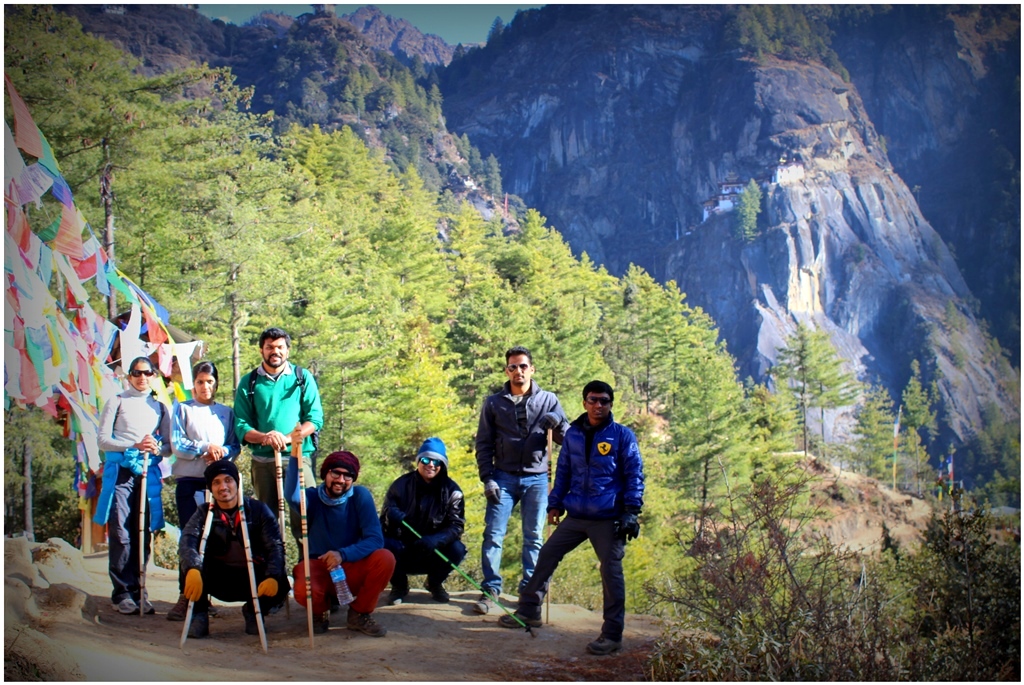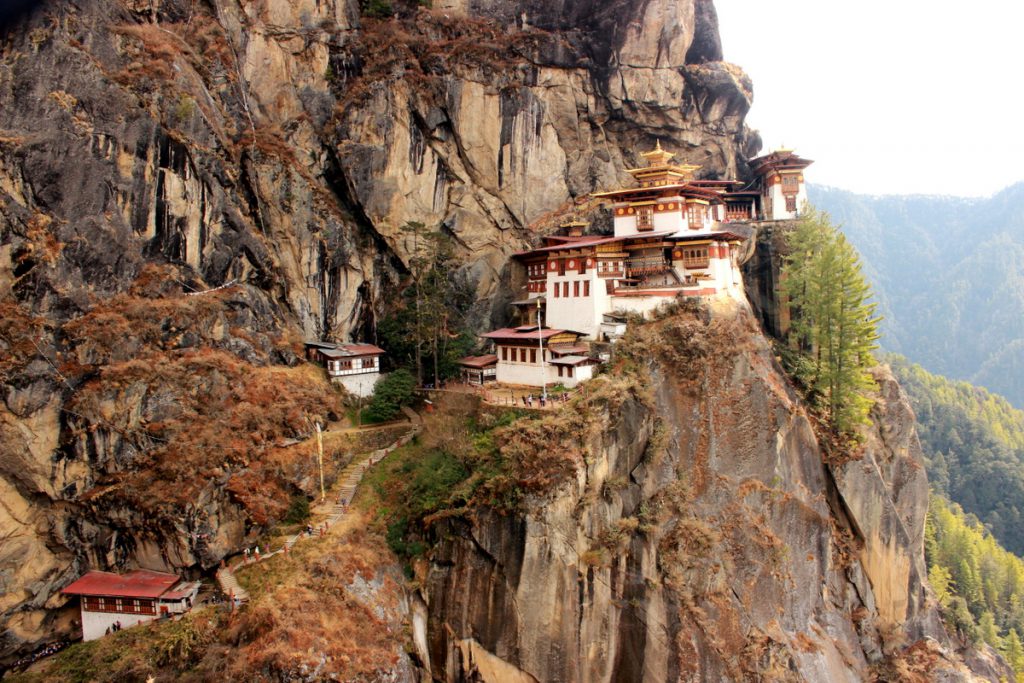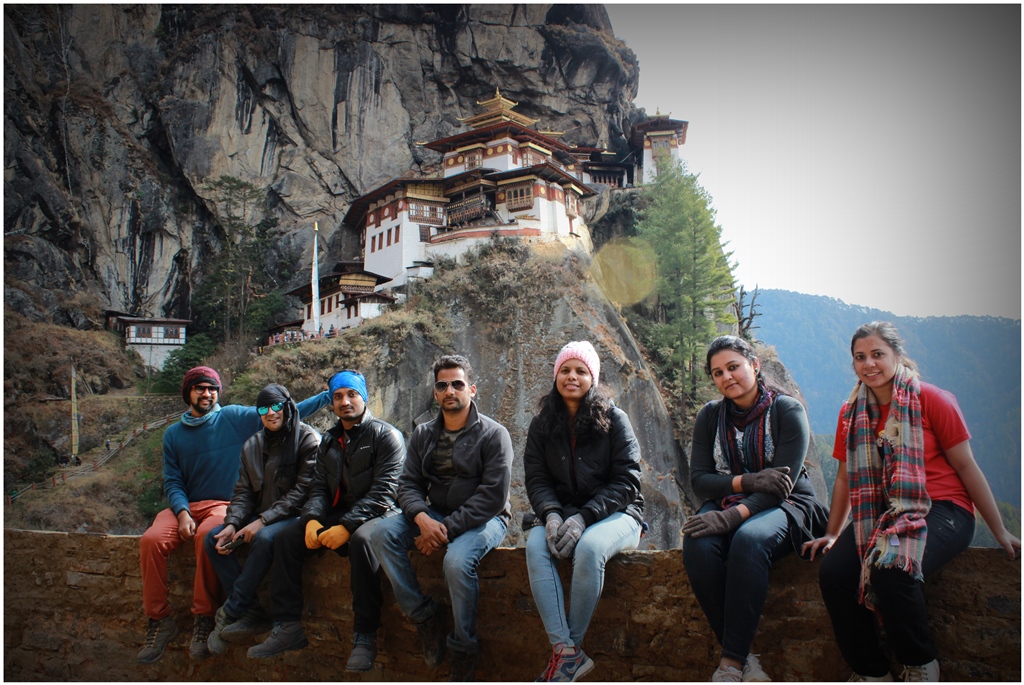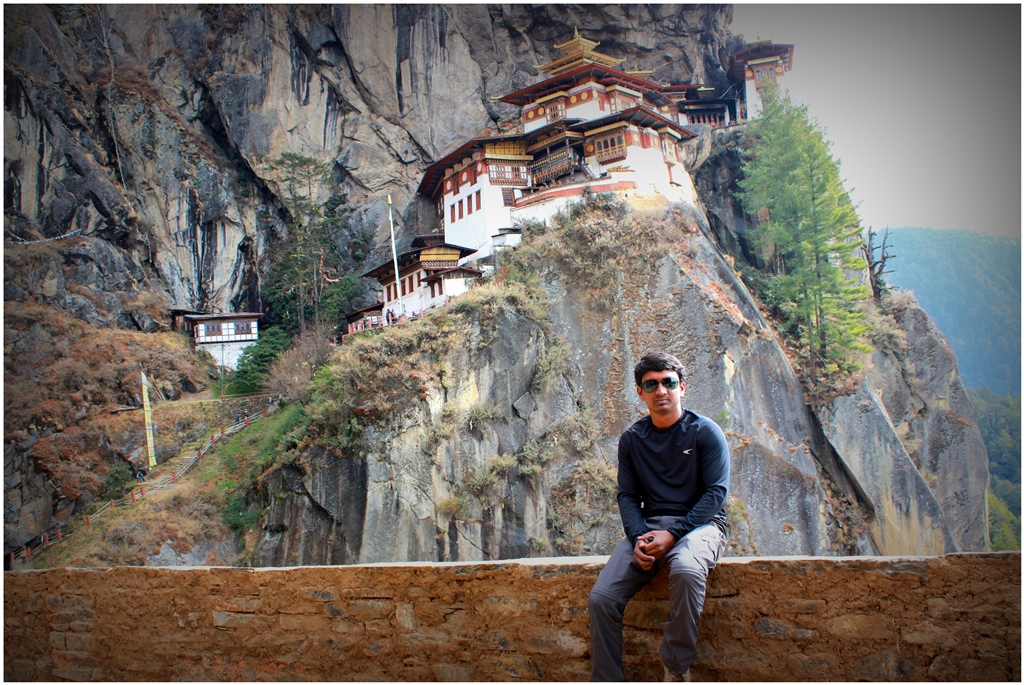 Finally we reached the monastery. Photography is not allowed inside the monastery. We have to leave our backpacks, cameras and phones at the entrance, lockers are available at the entrance to keep all your belongings.
Spend memorable time visiting all the monastery and caves.
It was time to say good bye to Heavenly place and head back, on the way stopped again near cafeteria for lunch. One should not miss the buffet at this place.
Finally completed the trek with in estimated time (Almost 5 hours).
Overall it was a nice trek, in fact very awesome start for new year 2017.
Special thanks to organizers for managing everything for this big group. Last but not least it was a bunch of wonderful people and time spent with this gang will remain as beautiful episode of life time.