Once we explored Thimpu and done with bike ride to Chelela Pass it was relaxing day, just side seeing and most importantly its was new year evening. Plan was to visit Dochula pass and Chimi Lhakhang on the way to Punakha and camping near Punakha to welcome new year 🙂
Punakha is around 85 Kms from Thimpu. Finishing our breakfast headed towards Punakha, our first stop for the day was near National Memorial Hall at Thimpu.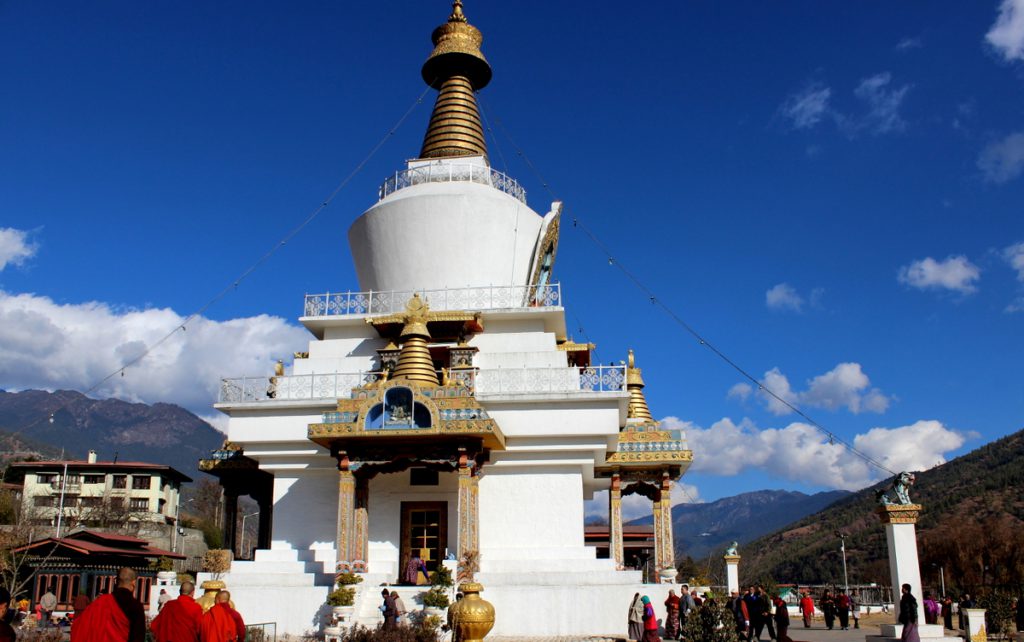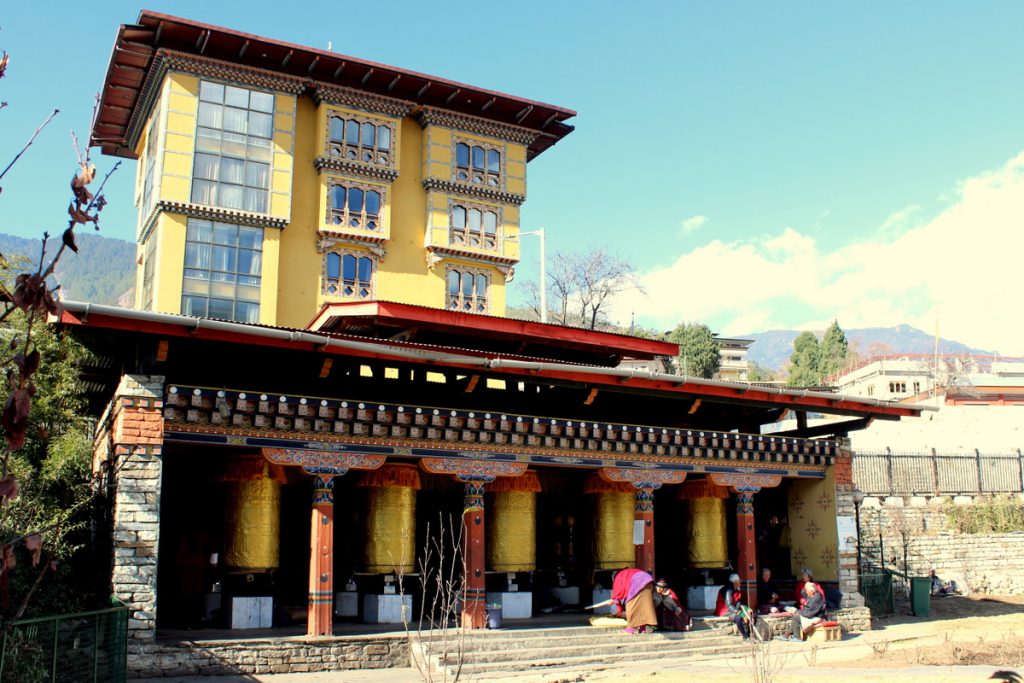 Next stop was near Dochula Pass, The most well-known pass in Bhutan and it's located about 30 km away from the Thimpu.
Dochula Pass: The pass is a popular location among tourists as it offers a stunning 360 degree panoramic view of Himalayan mountain range. The view is especially scenic on clear, winter days with snowcapped mountains forming a majestic backdrop to the tranquility of the 108 stupas gracing the mountain pass.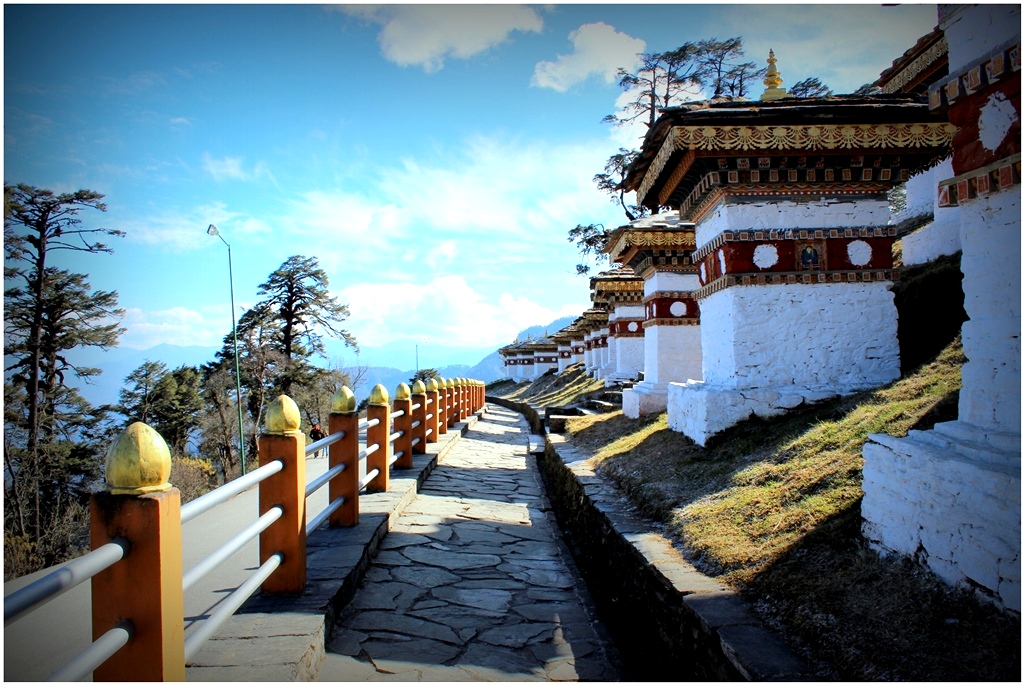 Its open for visitors from Monday to Sunday 6.00 a.m to 5.00 p.m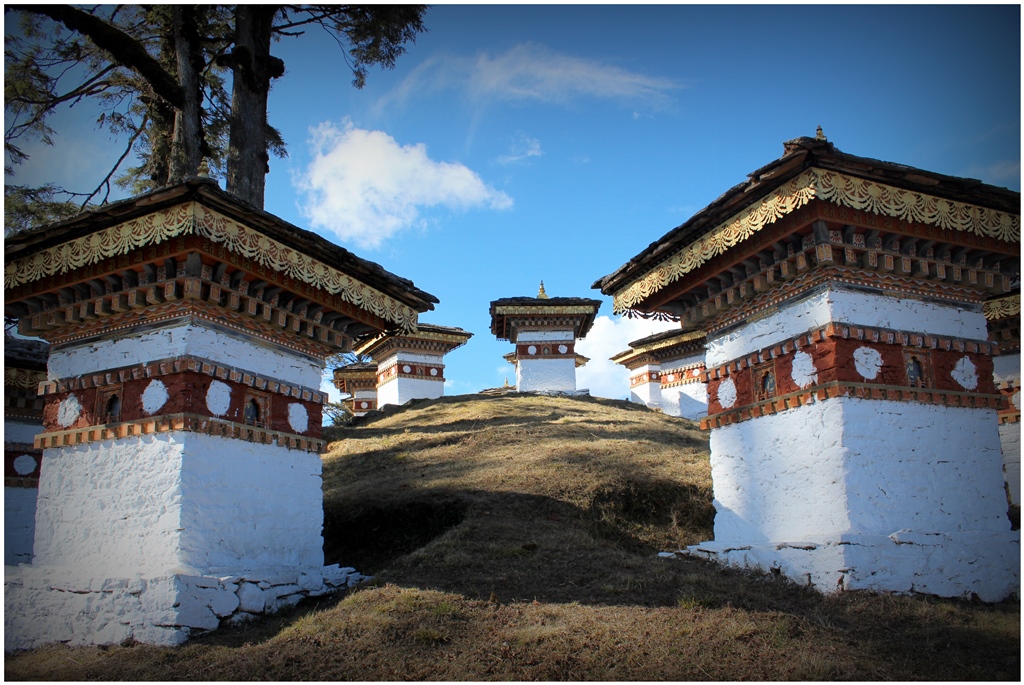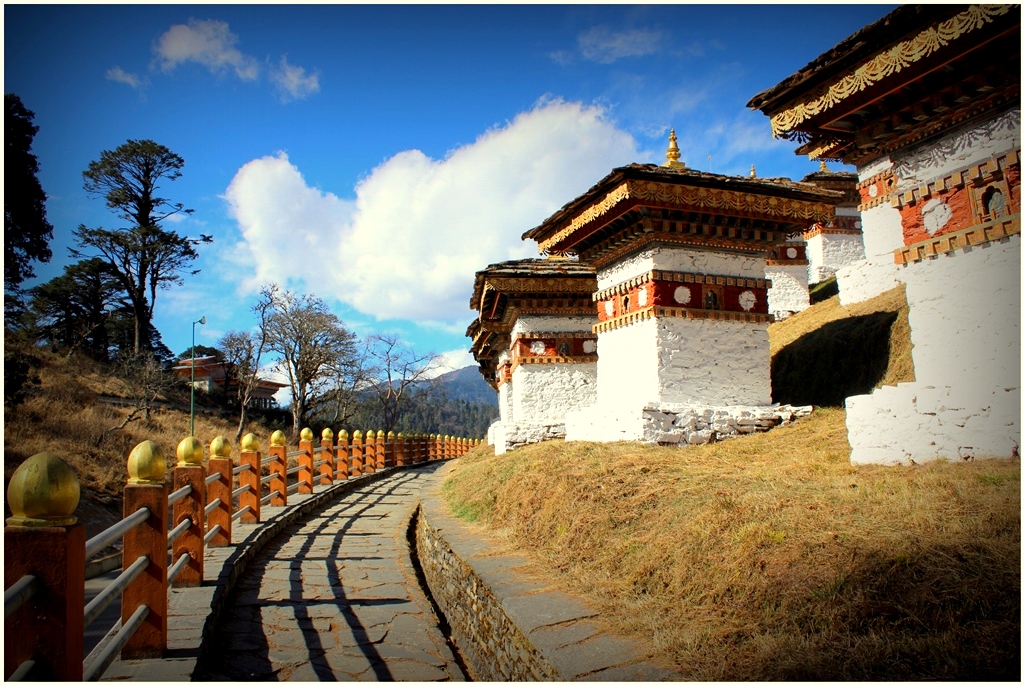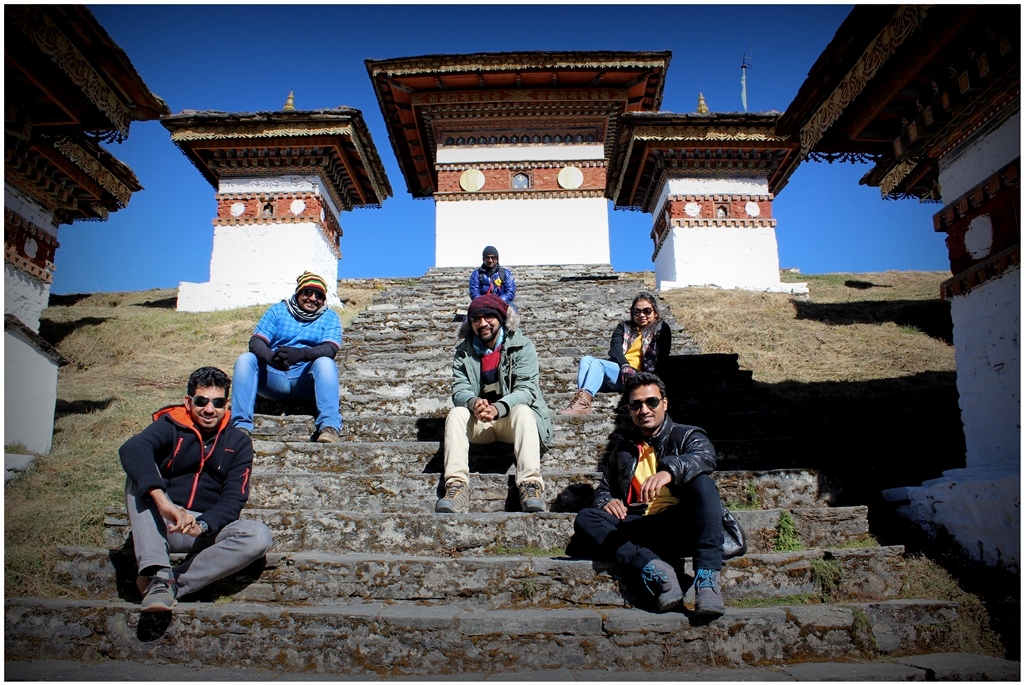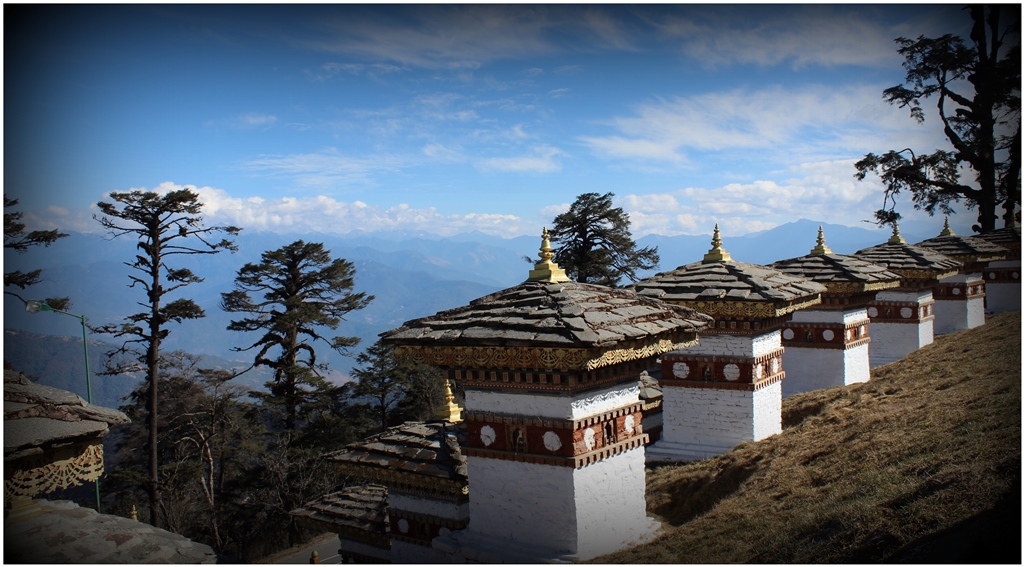 Bhutanese families enjoy visiting the pass during holidays and weekends to picnic and simply enjoy the scenery. It is common to see families and groups of friends seated amongst the stupas, enjoying a packed lunch and hot tea. For tourists this is ideal location to capture beautiful pictures of Himalayan mountain range during clear, warm days.
Our next stop was at Chimi Lhakhang monastery.
Chimi Lhakhang: is dedicated to Lama Drukpa Kunley (also known as the Divine Madman) and is popular among childless Bhutanese couples as a temple to seek blessings. One should walk for almost 20 to 30 minutes to reach the monastery. The walk take us through flat paddy fields and gentle slope.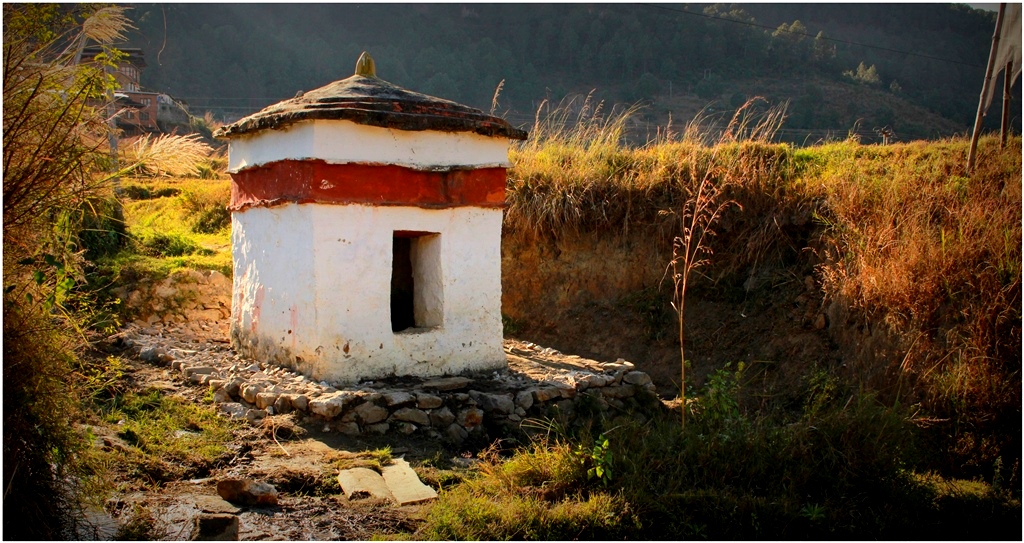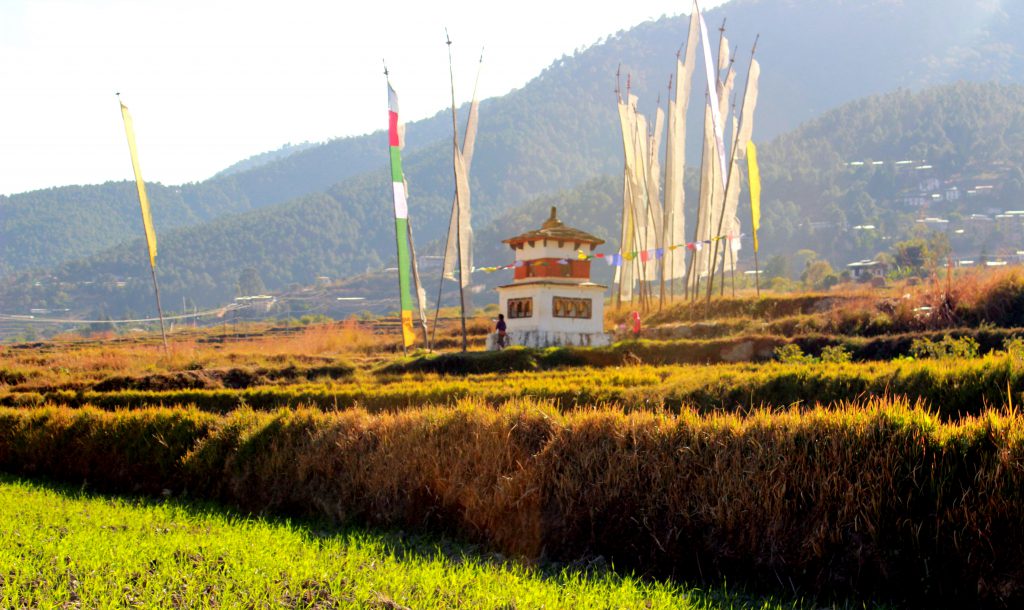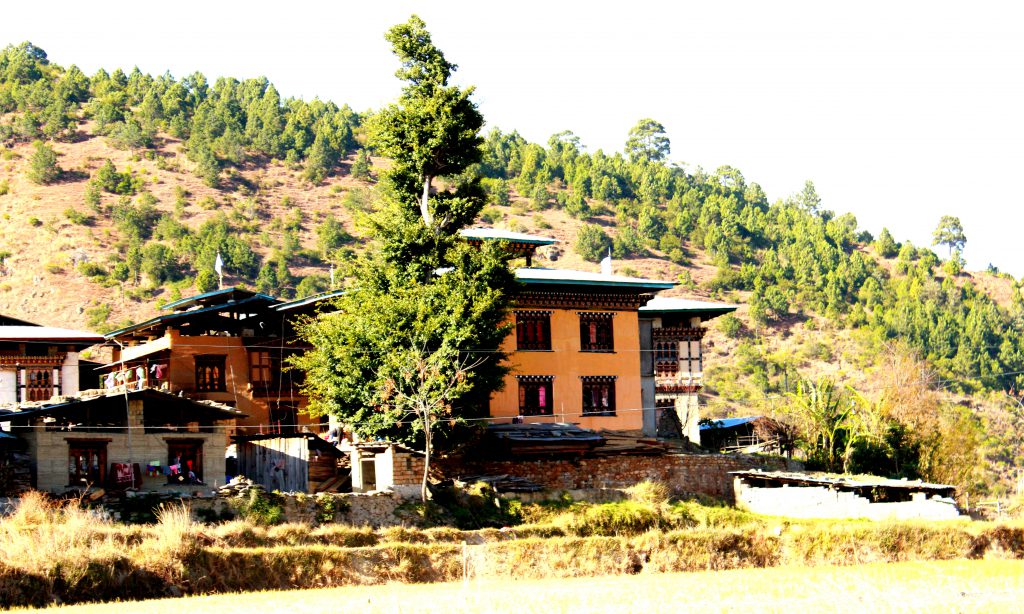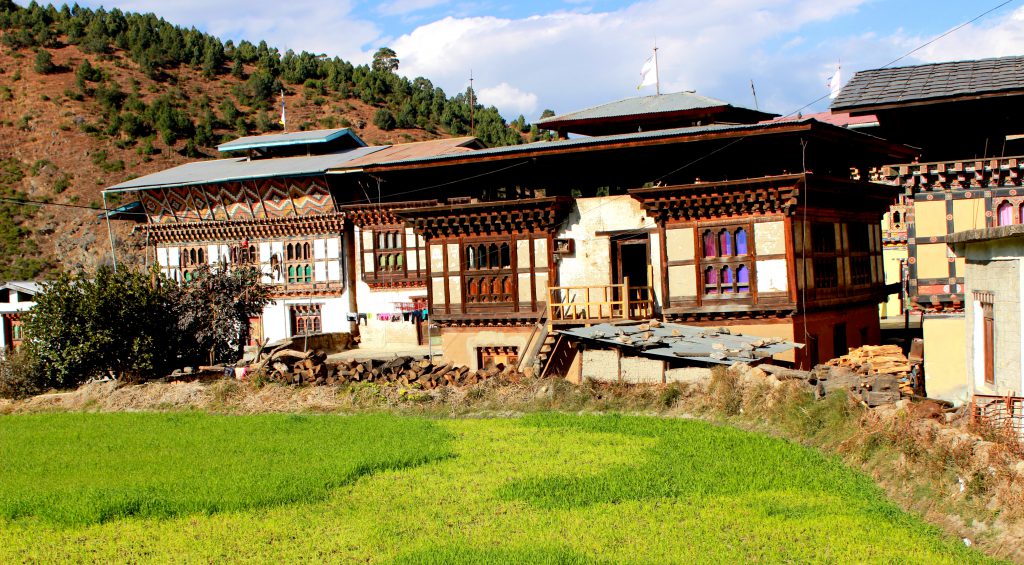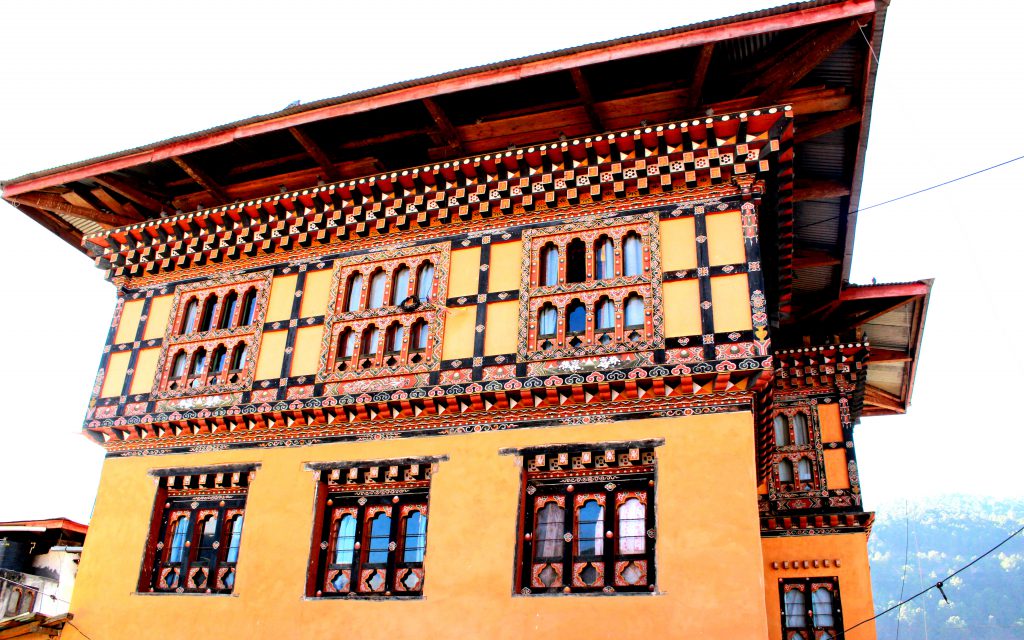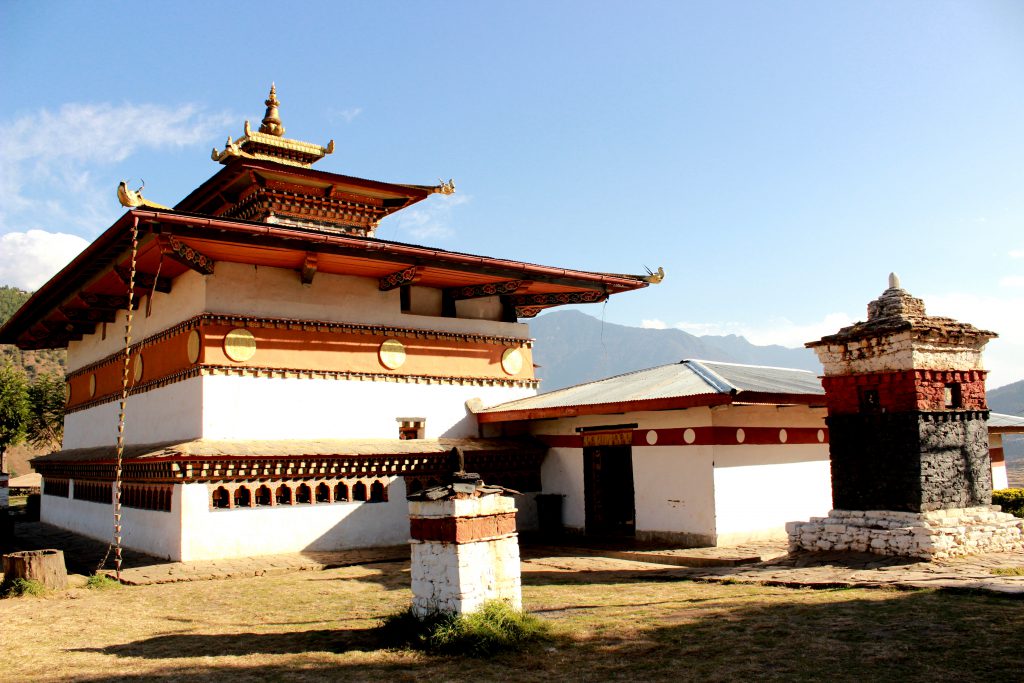 After spending some time around finally reached Punakha camping around 5.00 p.m. 🙂