Trip to Bhutan trip was bit special and excited one due to couple of reasons. Mainly it was long trip (for 7 days) with totally unknown team (group of 25 members) and first international trip with my brother Kiran. My previous treks with team were limited to only 2 days and max of 15 member's team.
Bhutan trip was planned from December 27th to Jan 2nd 2017 (6 Night/7 Days)
Finally day arrived 27th December and we were informed to gather at Bangalore International Airport, everyone gathered @ Airport at mentioned time.
Some casual gestures exchanged between the group members and we are all excited to check-in and start our journey. And how can we forget to take a pic before starting the journey!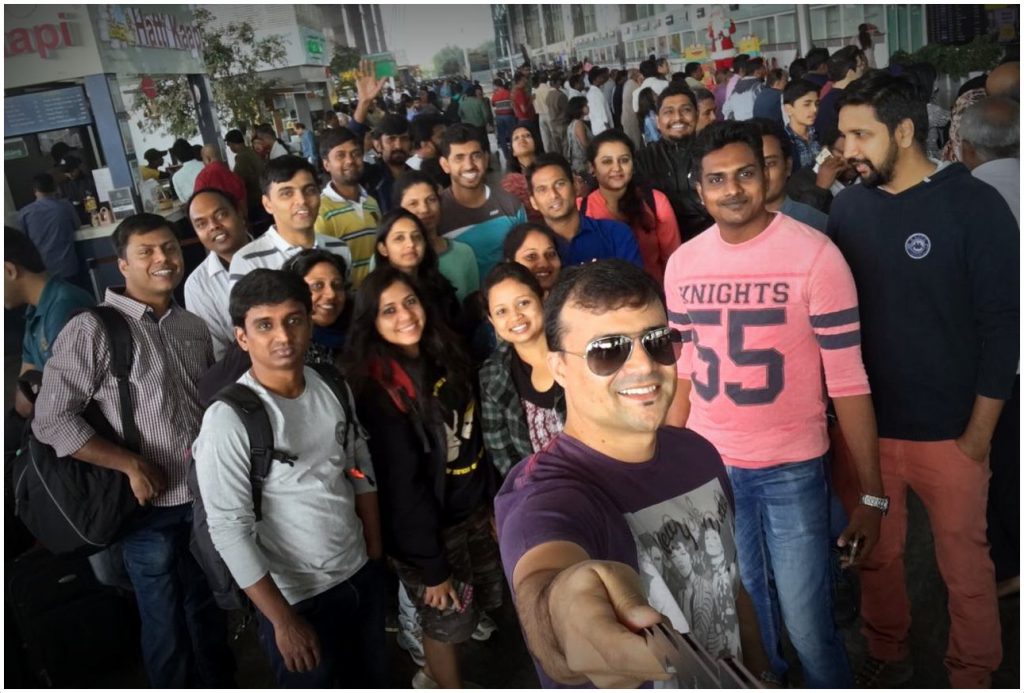 When we are all set to enter the airport and we got one announcement from our trip leader, we have one good news and one bad news what you want to hear first 😛
As usual we opted to hear good news and good news was we have enough time for our breakfast 😀 so we got to know about the bad news, it was delayed flight! Initially we thought it may get delay for couple of hours but for our bad luck it got delayed for one complete day.
Lot of discussion happened and did lot of bargain with Spice Jet airways staff and finally came to conclusion that we will fly to Delhi and next day first flight from Delhi to Bagdogra… (In fact can write a separate blog about discussion at airport :D).
Usually Adventures trip will be like this, everything won't go as per plan but to be frank we were not expecting any change in plan due to flight delay. Finally we reached Bagdogra @4.00 p.m. and all set to start our journey to Phuentsholing. By the time we came out of Airport our vehicle was waiting for us (in fact he waited for almost a day).
Phuentsholing: Plan was to reach Bhutan by road from Bagdogra. From India Phuentsholing is the entry point and need to get a permit to Paro and Timphu (for Indians we need only permit not Visa). Phuentsholing is around 165 Kms from Bagdogra Airport and easily it will take 6 to 7 hours to reach considering the narrow roads and including the breaks (but according to Google maps its 4 hours journey).
Finally reached Phuentsholing around 11.30 p.m.
There is nothing much to do in this place apart from getting your permit work done. The council will open at 9.00 Am and some time it will take more than 4 hours to get the permits. For our luck we got it within 2 hours and we were all set to enter Bhutan. Our next journey was from Phuentsholing to Paro which was around 160 Kms.
Paro: The charming town of Paro lies on the banks of the Paro (or Pa) Chhu, just a short distance northwest of the imposing Paro Dzong. The main street, only built in 1985, is lined with colourfully painted wooden shop fronts and restaurants. Paro is one of the best Bhutanese towns to explore on foot and is worth an hour or two's stroll at the end of a day of sightseeing. But, most of the shops will close by 8.00 p.m. and even Restaurants.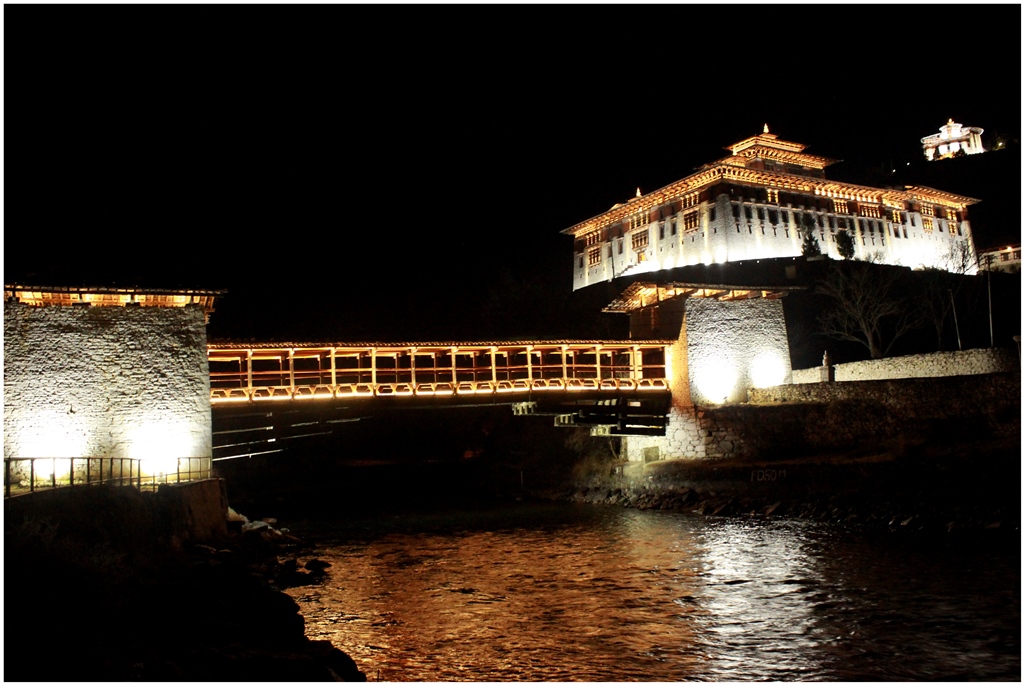 Plan for next day was to drive for Thimpu and get permit to Haa Valley and ride to Haa Valley. In Phuentsholing we get permit only to enter Paro and Thimpu to all other places we need to get permit at Thimpu.
Thimpu: Thimphu is the capital of the Kingdom of Bhutan, and with a population of around 80,000 is the nation's largest city.
The city didn't really develop until the king declared Thimphu the new capital in 1961. Vehicles first appeared on the streets a year later, and slowly the city began to adapt to its role as the nation's capital. Currently the town is undergoing massive development.
New tree-lined streets are being laid and the clock tower area in the centre of the city has been transformed into a park-cum-open air theatre where live cultural performances take place.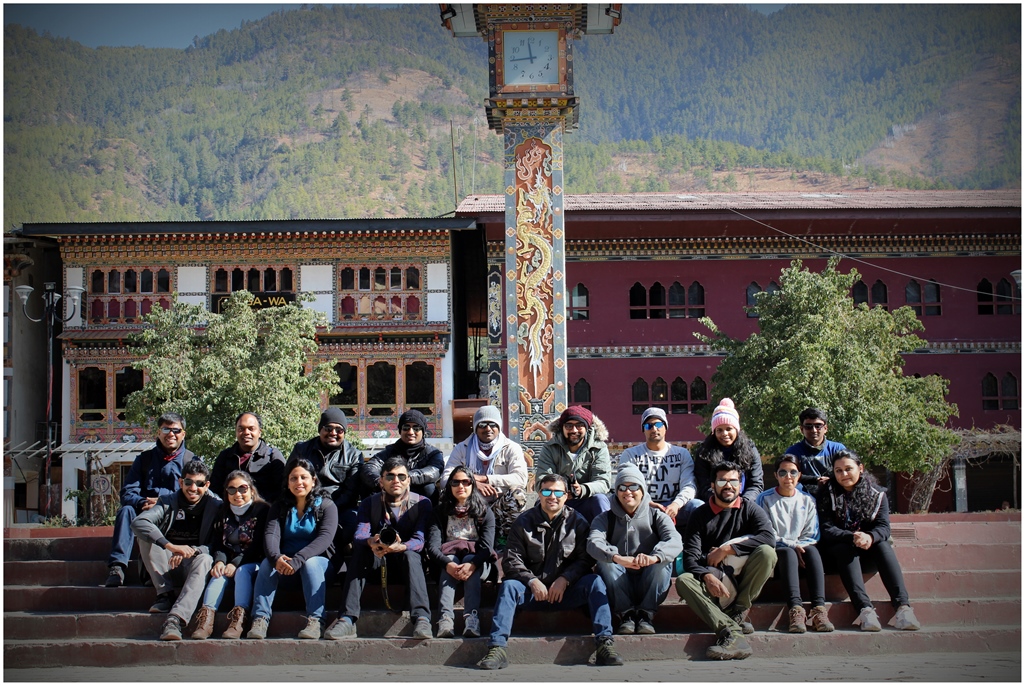 In 2008, the national stadium was completed together with a new river-side park. One great thing about Thimpu is, this is the only place (capital city) which does not have traffic lights.
Reached Thimpu on time and we were all set to start our ride to Haa Valley, due to some issues we didn't get permit to Haa valley on time. By the time we got permit clock was already crossed 12.00 p.m.
Already bikes were arranged for us by our trip organizers, but only half of the team was up to the bike ride. Remaining people stayed back in Thimpu for side seeing.
Haa Valley is around 115 Kms from Thimpu and need 3 to 4 hours to reach. Due to time constraints we could reach Haa Valley and planned to visit Chelela Pass and come back. Finishing our Lunch we are all set to start our ride around 2.00 p.m.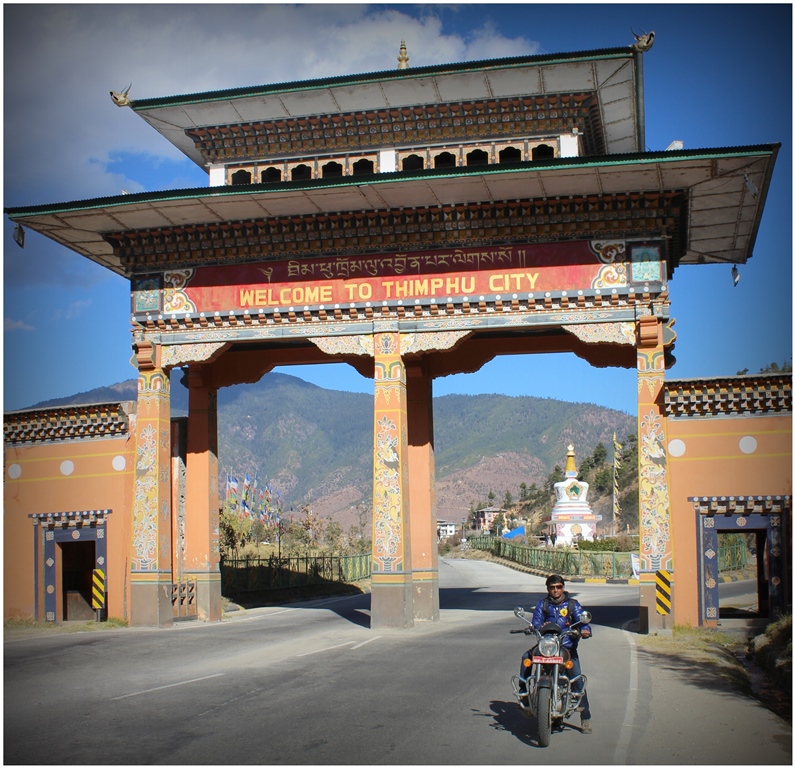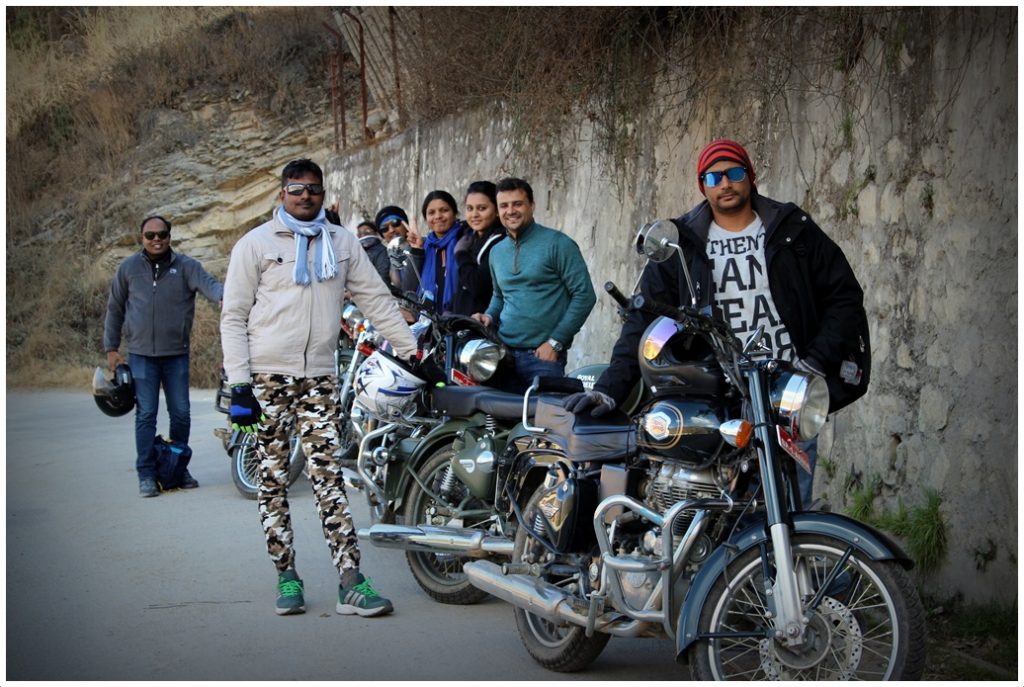 Every corner of the Bhutan is scenic place.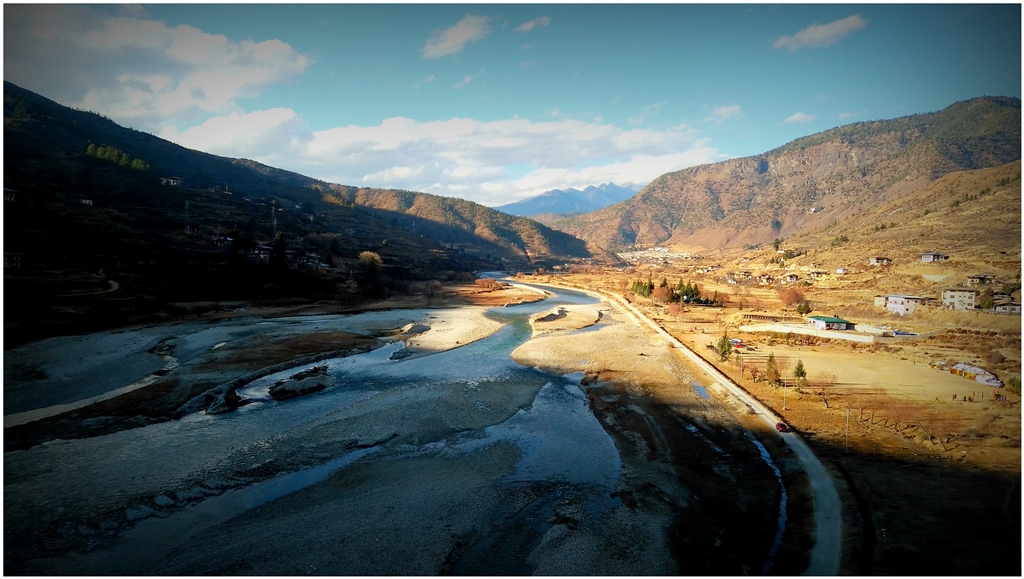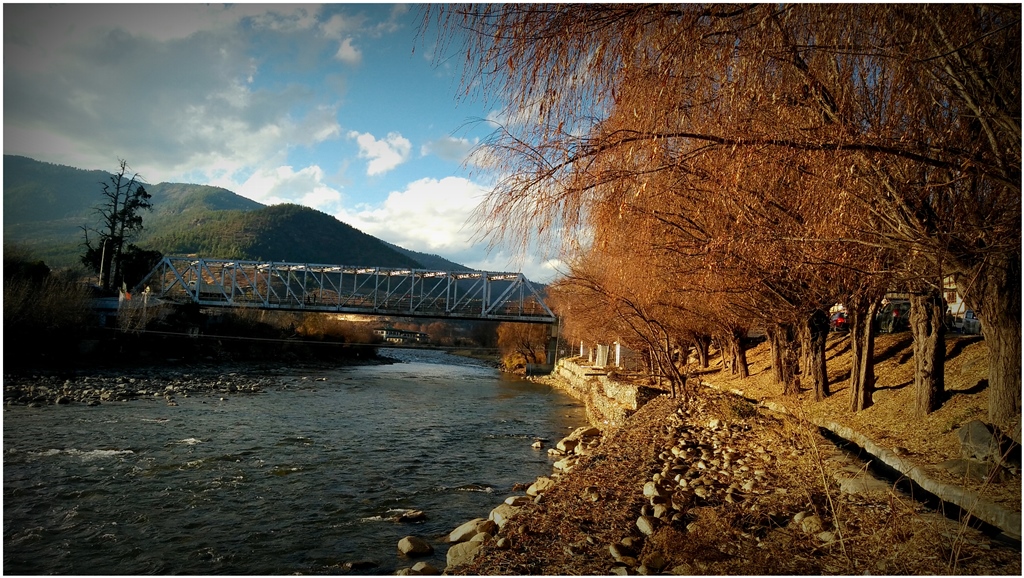 By the time we reached Chelela pass already we were freezing and it was becoming too difficult to ride.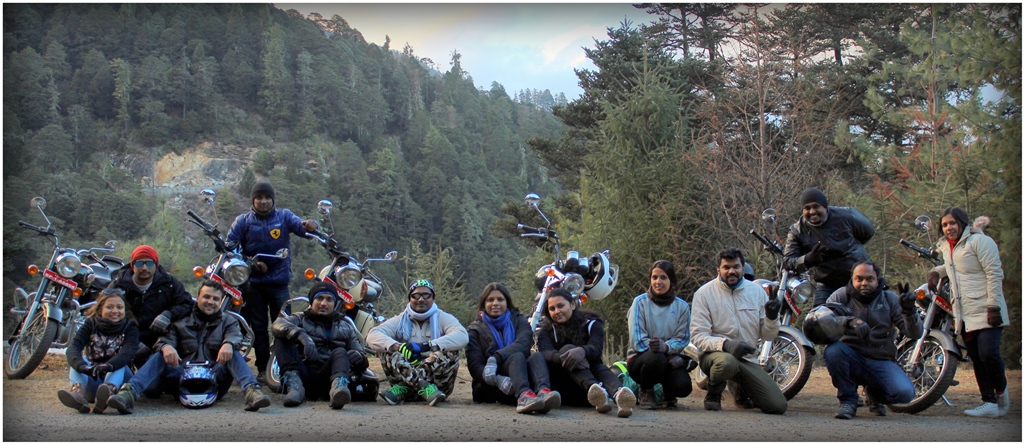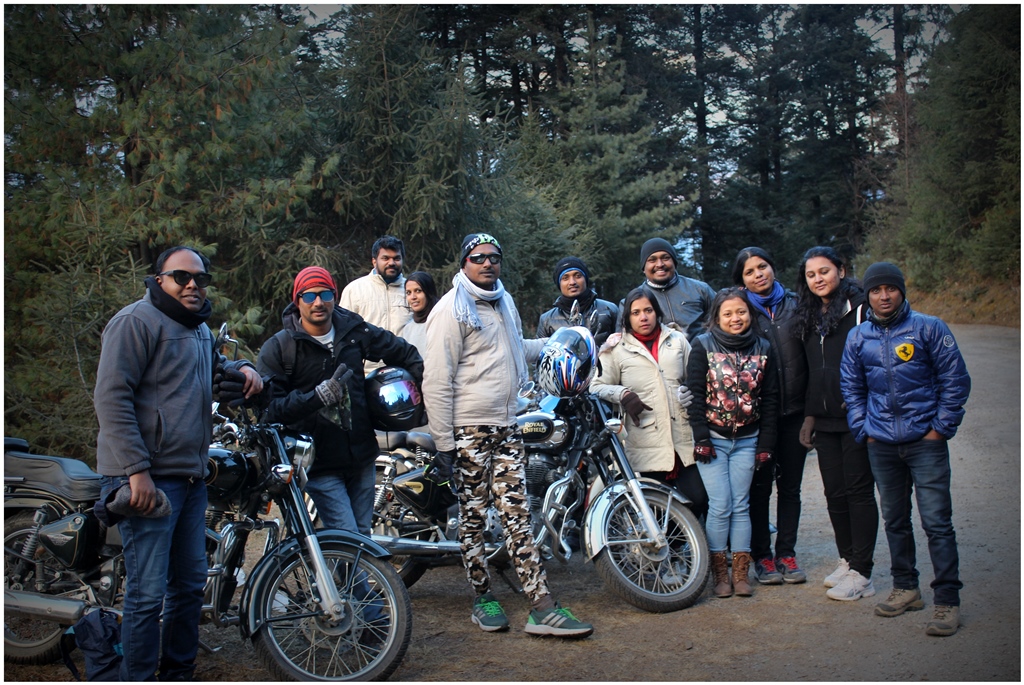 Finally we completed our ride and back to Thimpu safely around 8.00 p.m.
Most memorable ride and it's one of the best rides of my life too 🙂