Trip to Coorg was dedicated only to spend some quality time together with our gang. Mr. Mahesh was traveling to Poland for long term project, so we thought of giving him a warm send off! The place was also suggested by Mahesh only, Booked a home stay away from the city, just to avoid the long weekend crowd.
We started late night as planned, for a surprise this time we started our trip on time. One more surprise was Manju, he also joined us for this trip (from past couple of years he was quite busy to join us for any trips).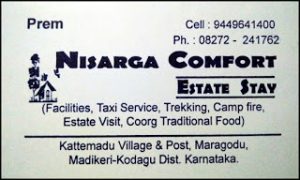 Coorg is around 260 Kms from Bengaluru and hardly it will take 5 hours to reach. Since we had enough time and don't wanted to disturb home stay owner reaching early we stopped near Maddur Café coffee day for a break. After couple of hours chit chat near CCD started our journey and reached Coorg around 6.30AM.
The Home stay we booked was around 18 KMs away from the city and it was on Virajpet Road. We were welcomed by typical Coorg weather, estate covered with fog and light drizzling, in short – it was just WOW!! Since we already covered almost all the places around no one was interested to go around and even the unpredictable rain made us to stay back at Home stay only.
Morning walk around the home stay was another memorable part of this trip.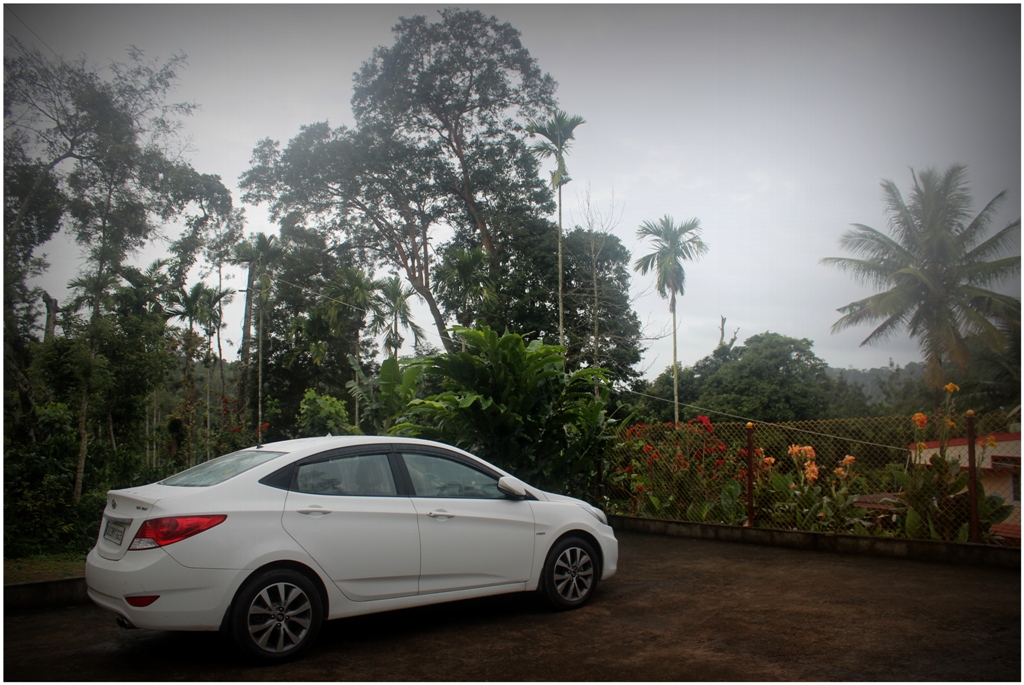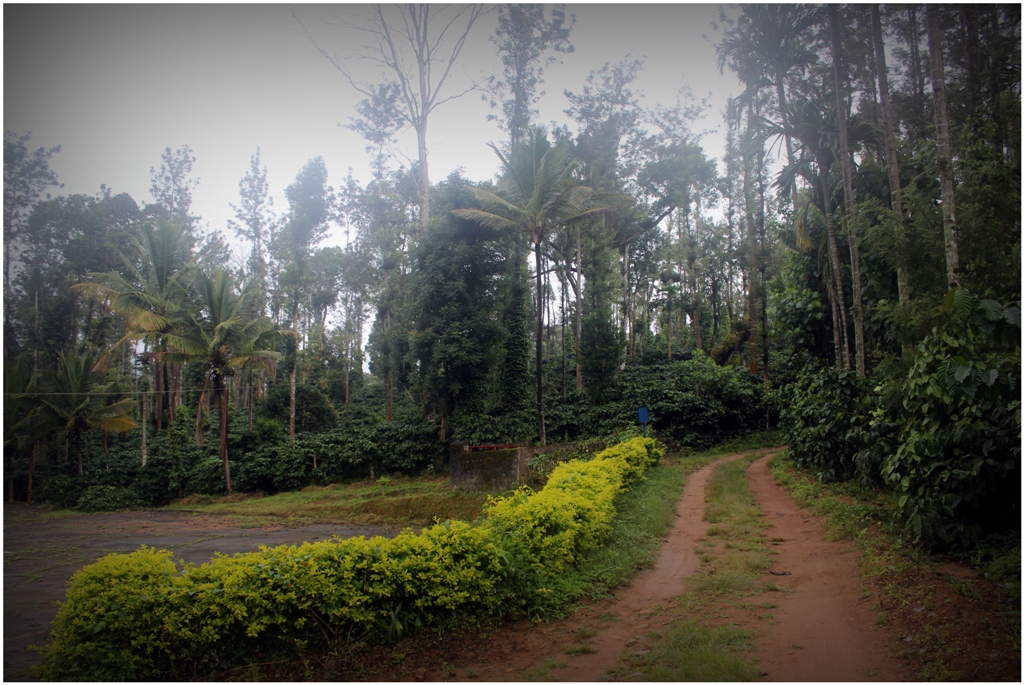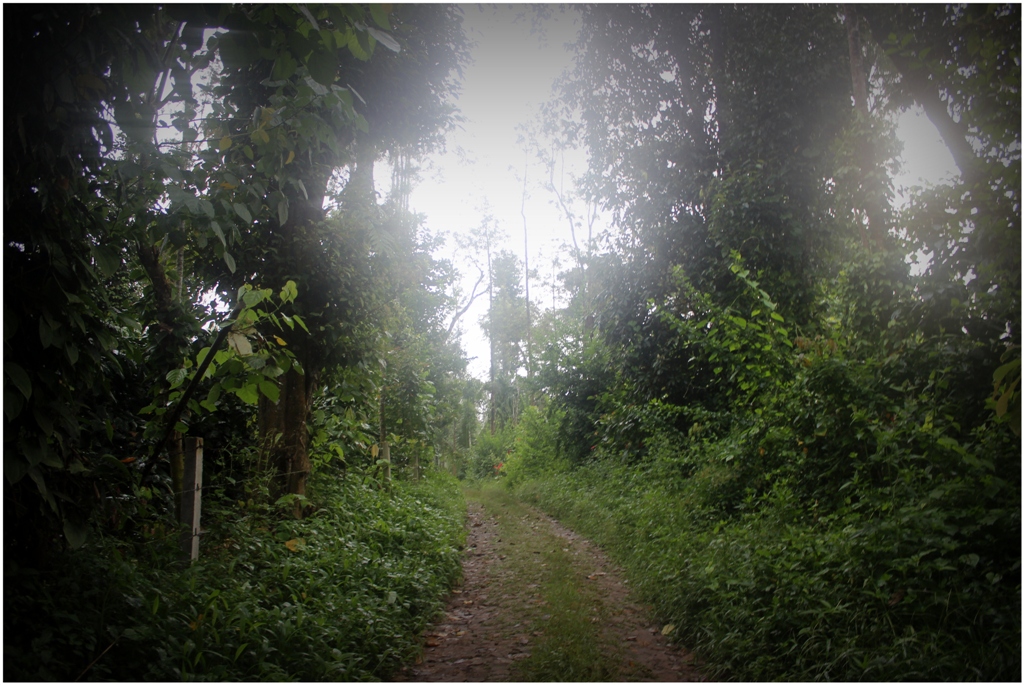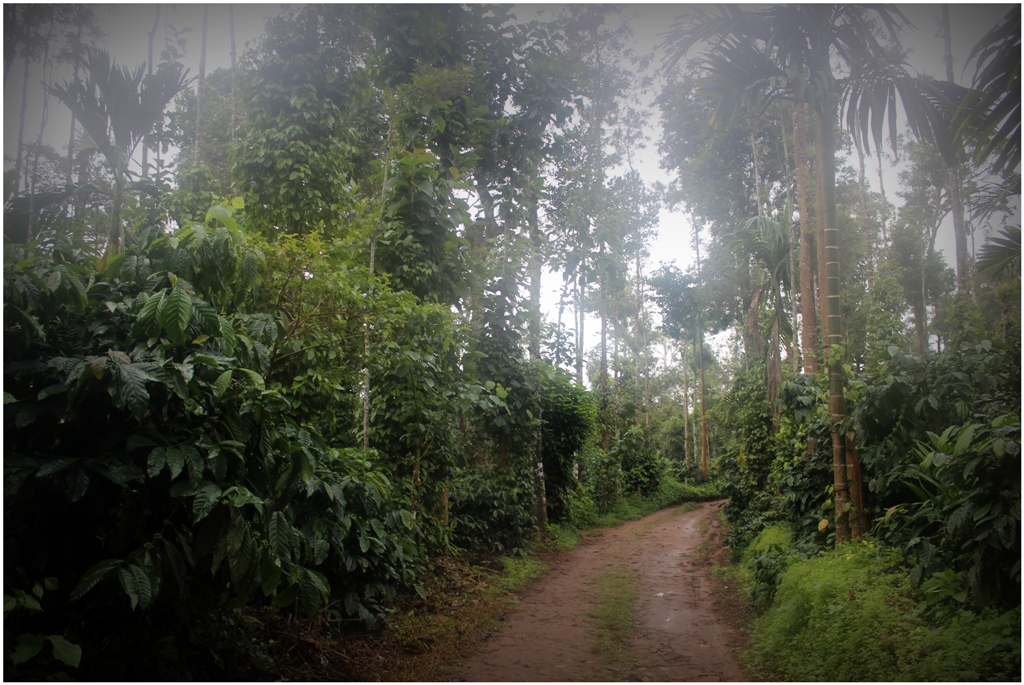 For next day while heading to Bengaluru, instead of taking usual Bengaluru – Coorg main road, we took the inner road via Iruppu falls and Nagarhole National Park. The additional Kms and the extra driving time were well worth.
We left Coorg at 10AM. We took the Nagarhole road that's about 100 Kms from Coorg. About 18 Kms before Nagarhole near shrimangala need to take right turn to reach Iruppu Falls.
There is an enough space for parking, but because of long weekend it was totally crowded and we find difficulty to find proper place for parking.
There's an entrance fee of Rs 50 per head and Rs.10 for car parking. One should walk almost 700 meters from the parking lot to reach Iruppu falls. The terrain is not so difficult to reach falls, its mixture of flat route and of steps. Unlike Abbey Falls, visitors can actually get beneath the falls and drench themselves (but not suggested).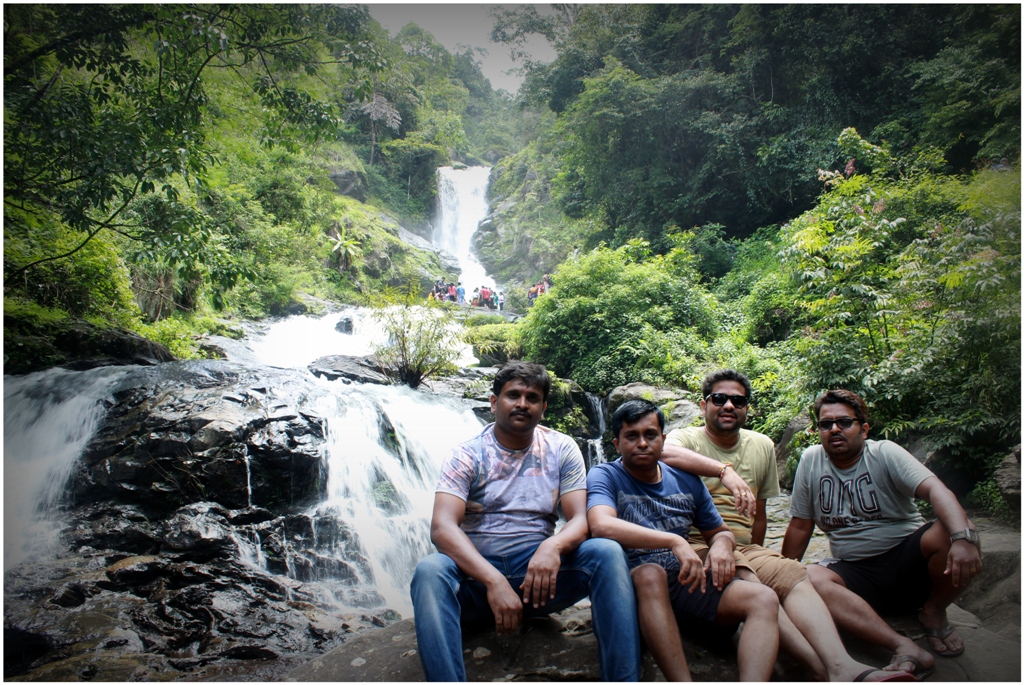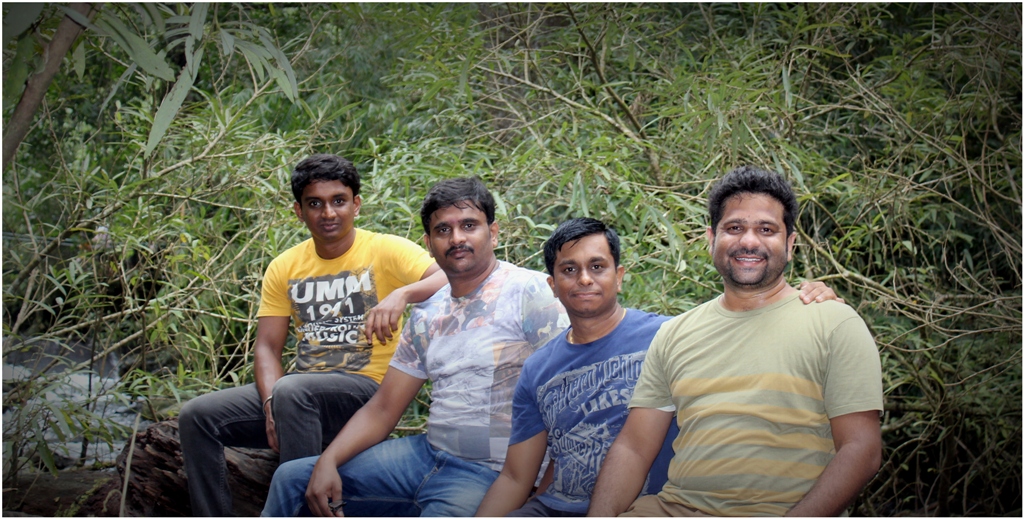 After spending about an hour near waterfalls, we continued our journey towards Nagarhole. It's a reserve for wild animals. A section of road before Nagarhole and Mysore is barricaded. It's advised not to get down from the vehicles on this section. The park opens at 6.00 AM and closes at 6.00 PM every day. Unlike Bandipura and Waynadu forest here bikers are not allowed to pass this forest.
Since it was almost 3.00 PM we reached Nagarhole forest (and from our past experience with safari), we did not stopped for safari and headed towards Bengaluru.
The National park is very famous for tigers, leopards, jaguars and their prey. Well, one should be extremely lucky to sight these animals. Till this date, was not so lucky to see any of these animals during my journey.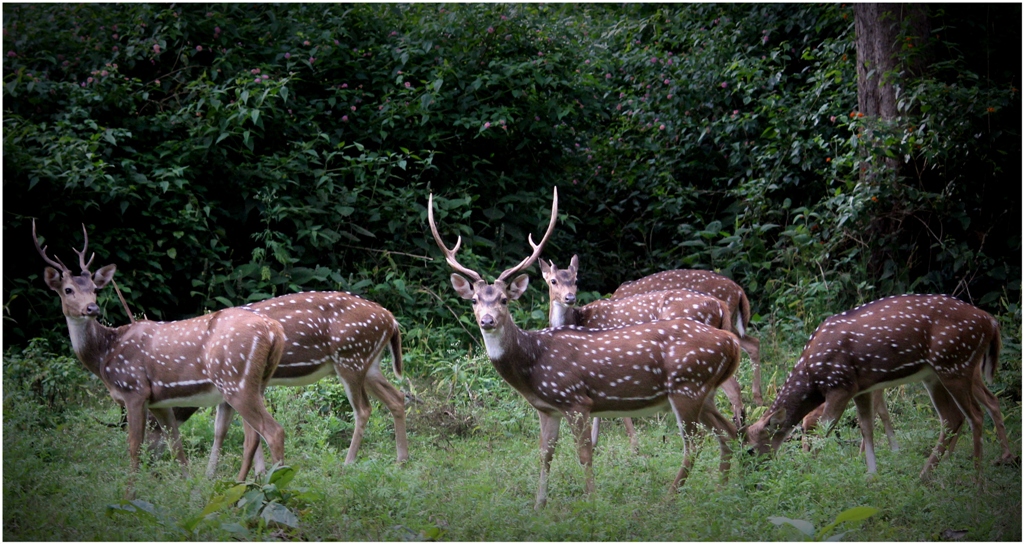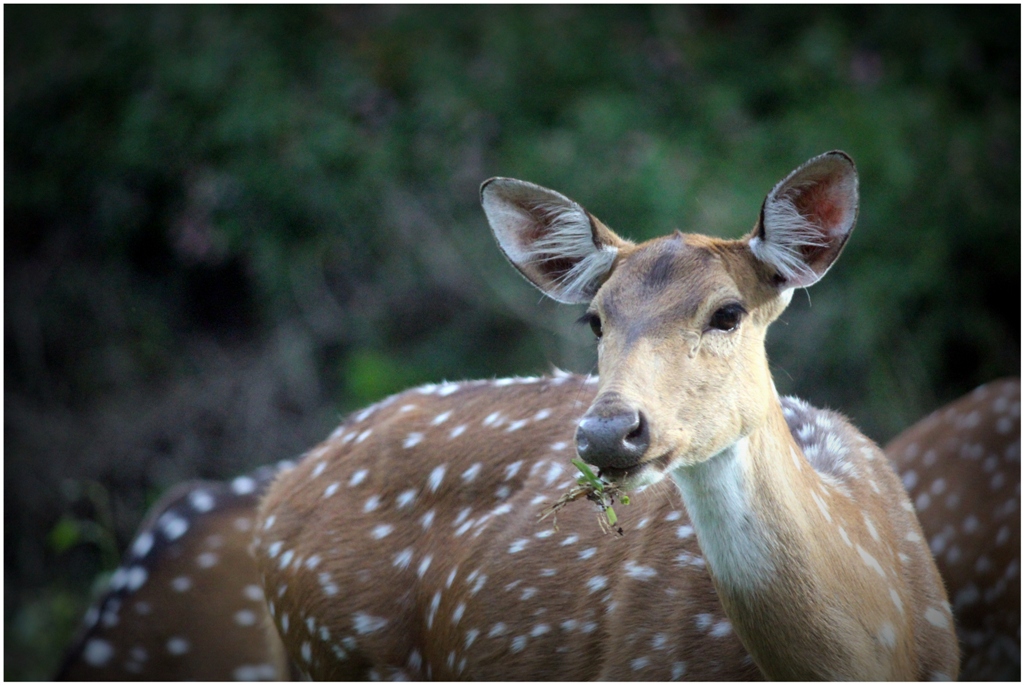 Compare to safari on normal road side only we can see few wild animals. You can see plenty of dears on road side. If you are lucky even you can see elephants and bison. We were not so lucky this time!
Only disappointment was we could not see any wild animals during our journey through forest. But overall it was wonderful time spent this gang after long time.