Main intention of planning this trip is to be part of Theyyam festival, and to be part of this wonderful tradition.
After experiencing beach drive on the beach we reached the place where this play was going to began. The festival run entire night with wonderful dance performances.
About Theyyam Festival:
Theyyam, also known as Thirayattam or Kaliyattam, is an exceptional form of dance coming from North Kerala. Majorly performed in the districts of Kannur and Kasargod, it glorifies Goddess Kali. 'Theyyam' comes from the Malayalam word, Daivam that means God. Instead of being a stage performance, Theyyam takes places in the open infront of the village crowd generally. The dancers decorate themselves with colorful costumes and heavy makeup while enacting the divine.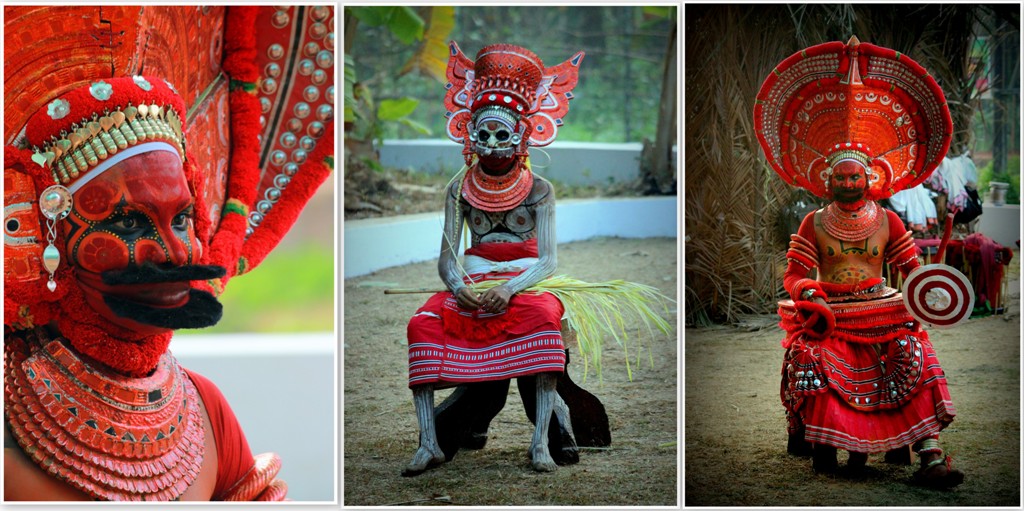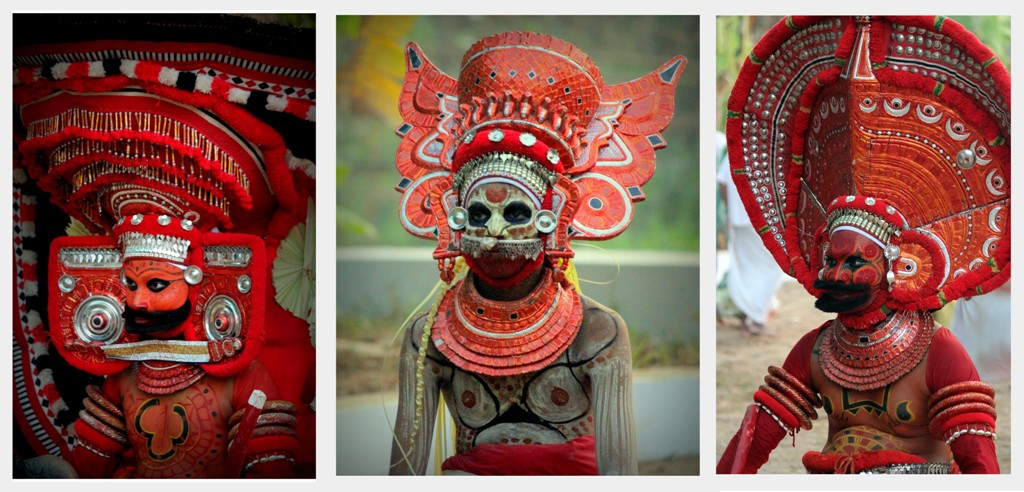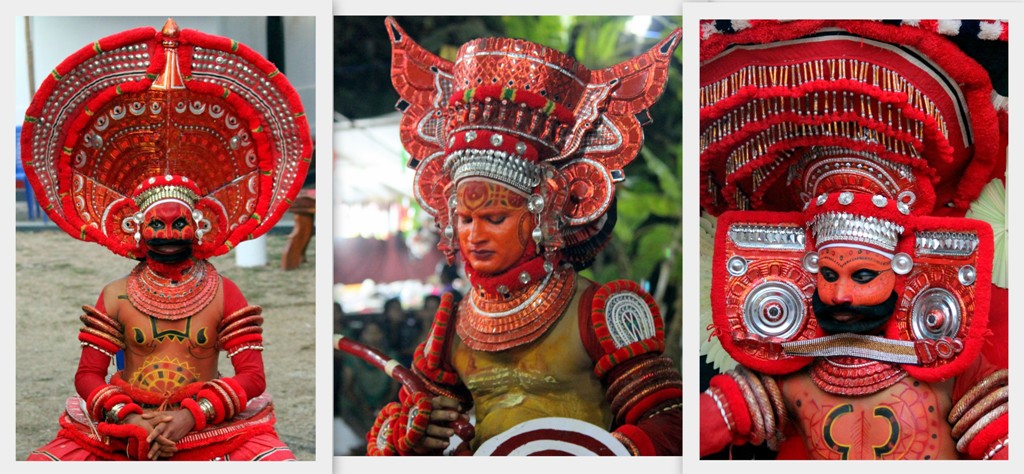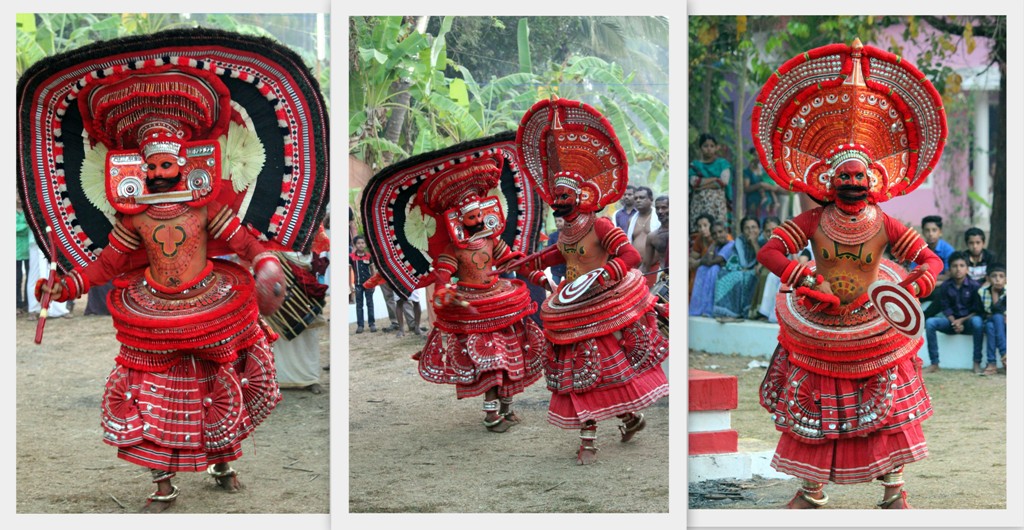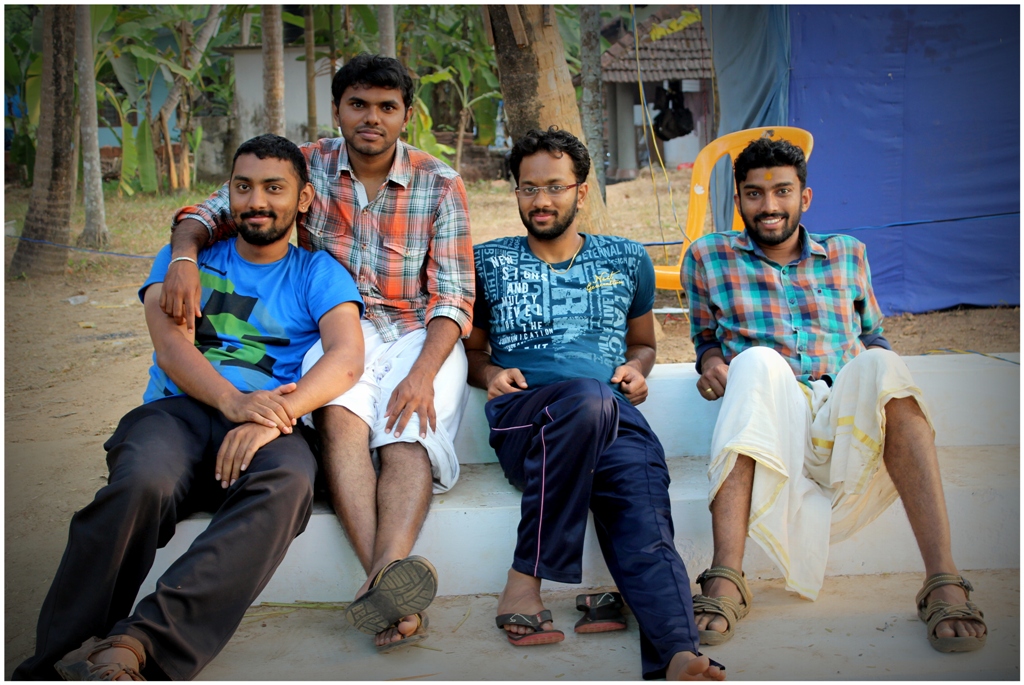 Special thanks to Rahul for giving us an opportunity to witness this wonderful festival and organizing for this trip.
After experiencing the fantastic festival, we planned to visit Bekal Fort in Kasaragod before reaching Bangalore.