Shivagange (Shivaganga) is rocky hill where trekking and religion comes together to offer you instant weekend getaway. Located just 60 Kms from Bangalore and being well connected by road makes it an ideal tourist attraction. It is said that the hills looks like a 'Shiva Linga' when seen from one of the sides. Also it is said that the spring water found here is from the sacred water of 'Ganga'.
From the religious point of view there are several temples and holy locations like 'Patalagange', Olakala teertha, Nandi and Veerabhadreshwara temple in Shivagange. Shivagange is also known as Kaashi of the South. One of the marvelous points to note here is that in Shivagange if you do an Ghee abhisheka in the temple it turns into Butter.
From the trekking point of view, though it not very difficult but still you will face tough challenge in last 2 Kms stretch. Most of the way till the middle or the starting point of the main climb is easy, after which the climb becomes a bit tough with the steps carved out of the hill being narrow at places.
Since trekking can be completed in 4 hours (depends on the group!!), it can be consider as half day trekking. We can plan for this trekking in all seasons (bit dangerous in rainy season as steps on this rocks will be slippery). In summer better to start early morning and get down by 11.00AM.
We planned for this trekking at last moment, since it was a last minute plan only me & vedesh were part of this trekking. Started early morning from Bengaluru, gathered near Gorguntepalya (Tumkur road) and hardly it took 45 mins for us to reach shivagange.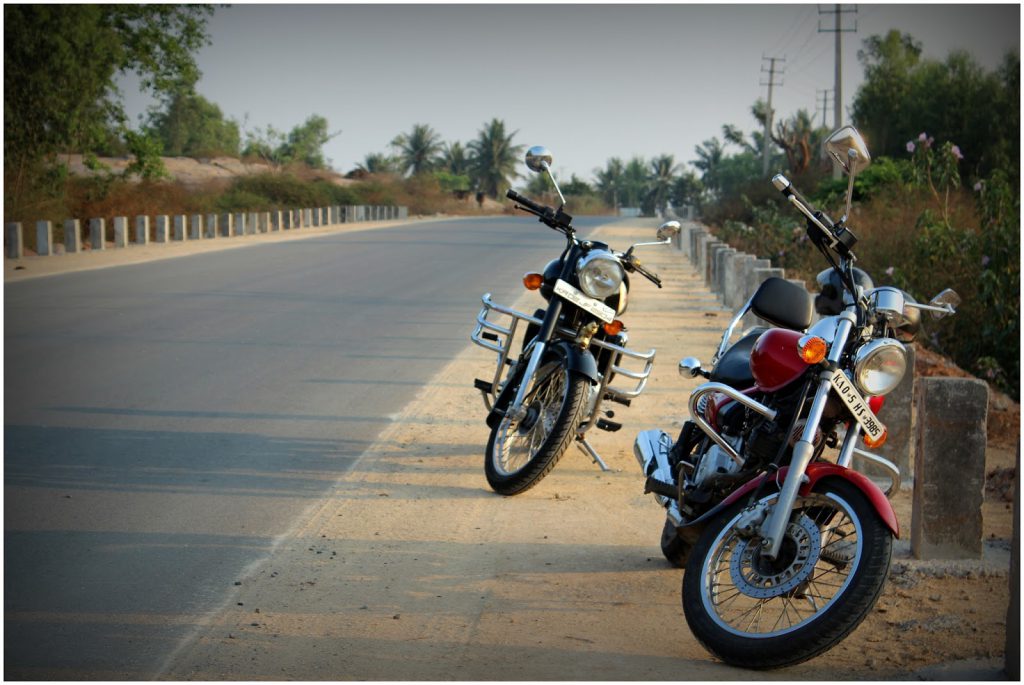 There is a decent parking facility near the temple where we can park vehicles and start our climbing. Started our trekking around 7.30AM, initial climb is not that much tough till we reach Olakala teertha.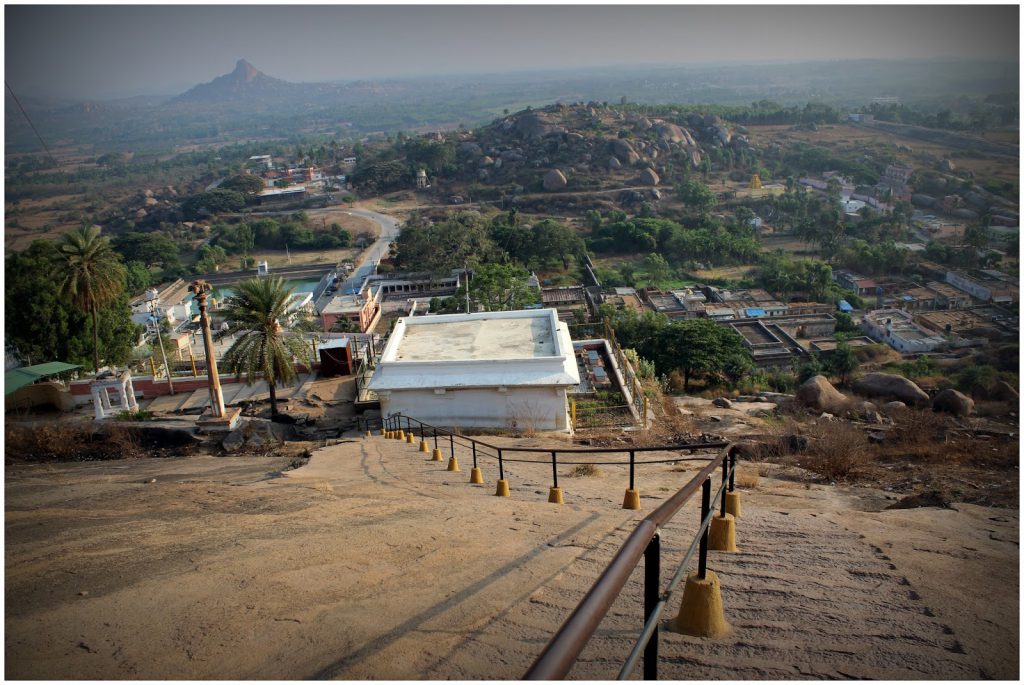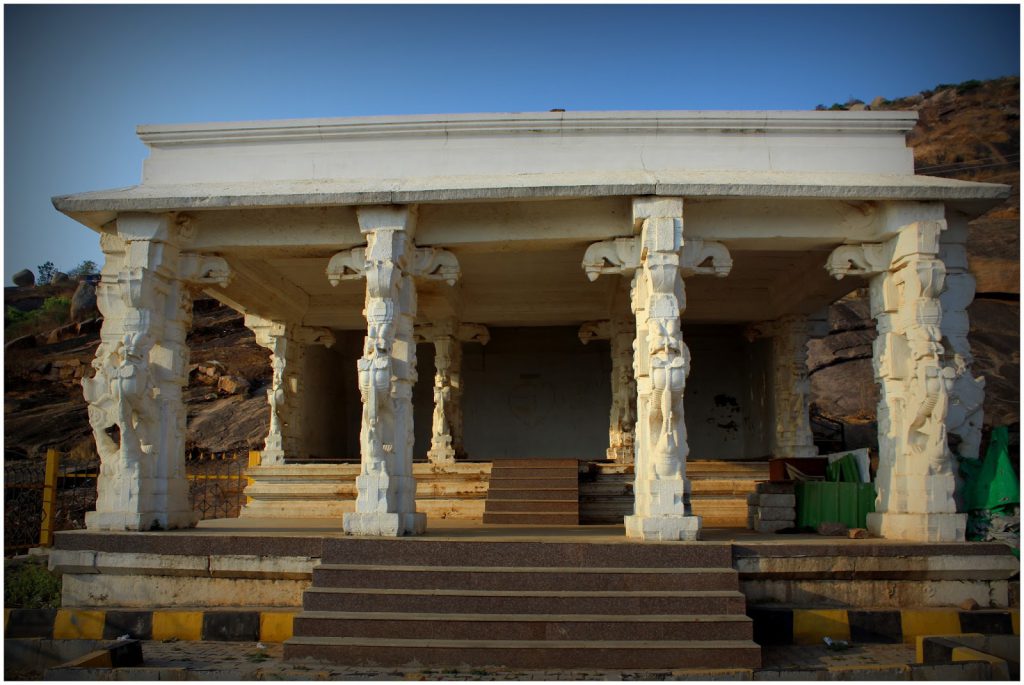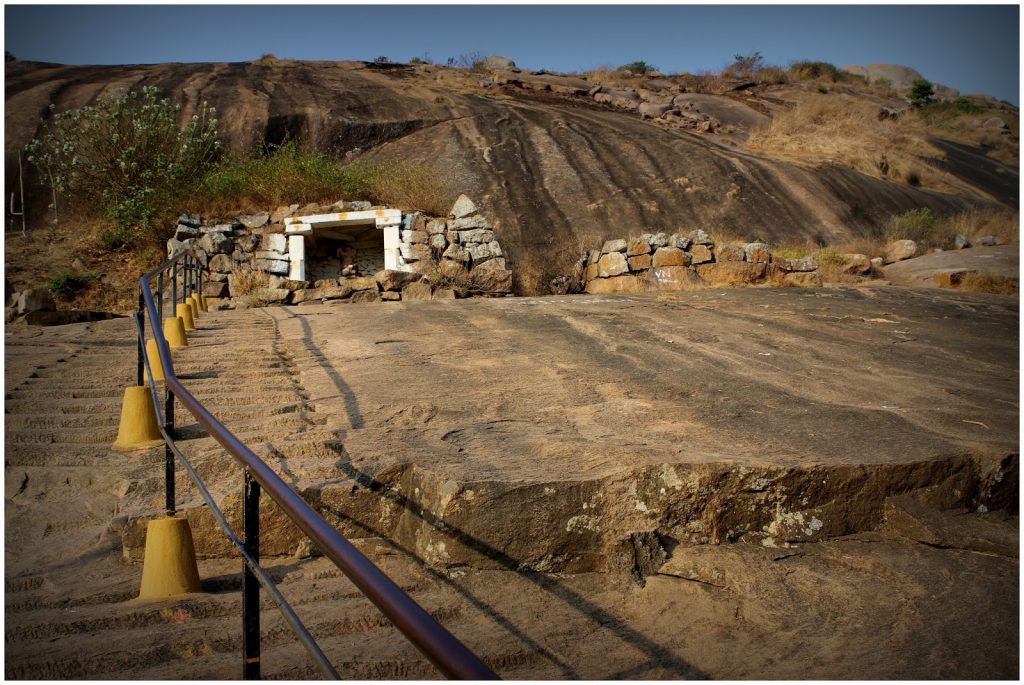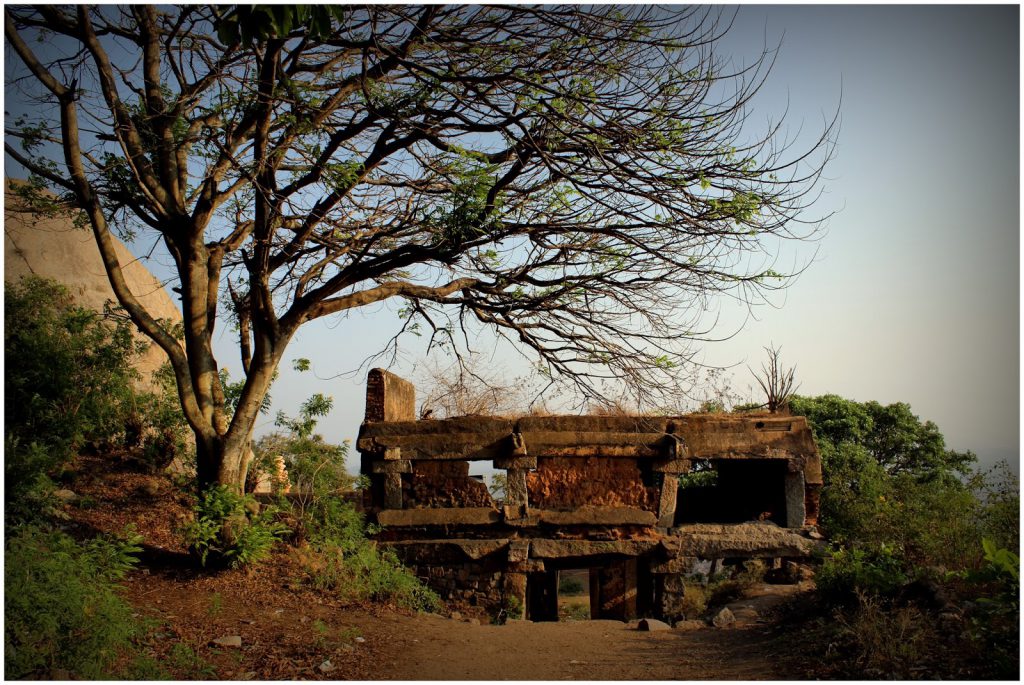 Main challenge starts from this point.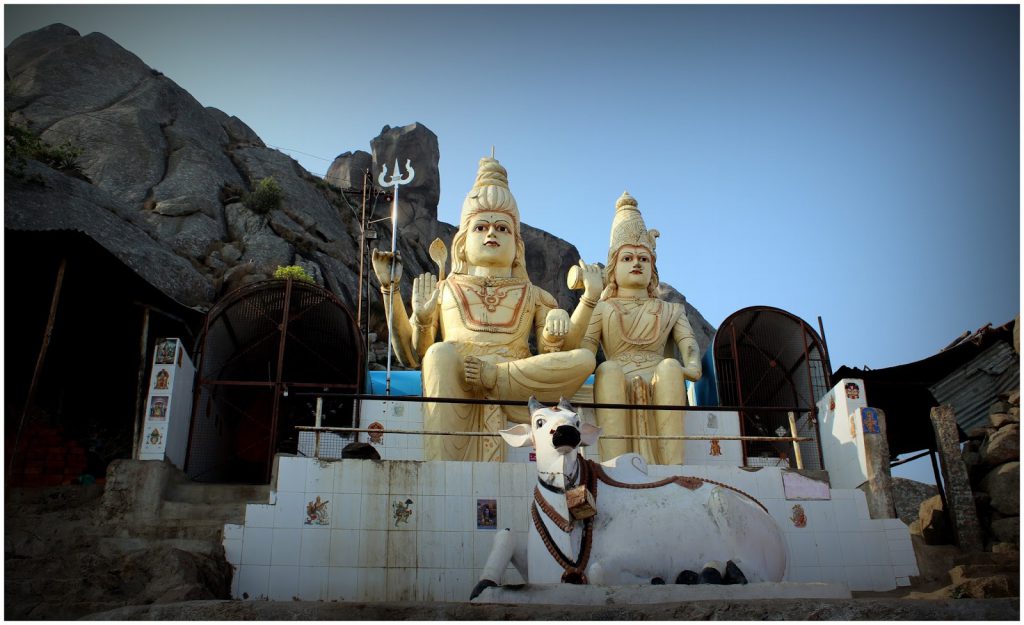 Almost vertical climb start from here.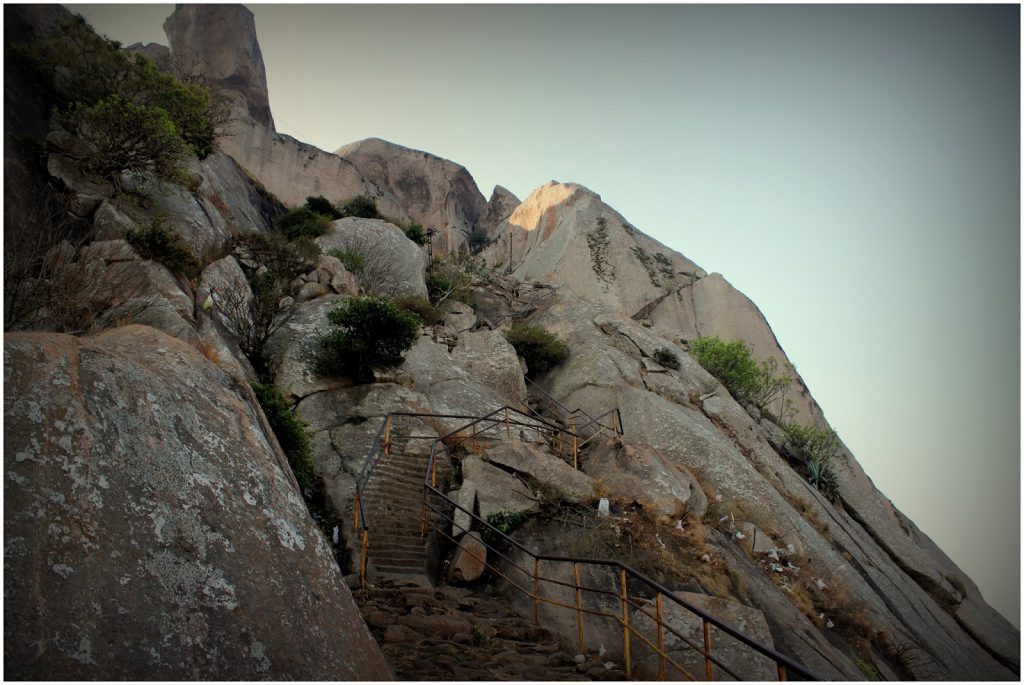 Because of monkeys i could not click more pics of this beautiful place. In this place monkeys are bit wild and it will try to snatch what ever there in your hands. One should be very careful in about there belongings at this place.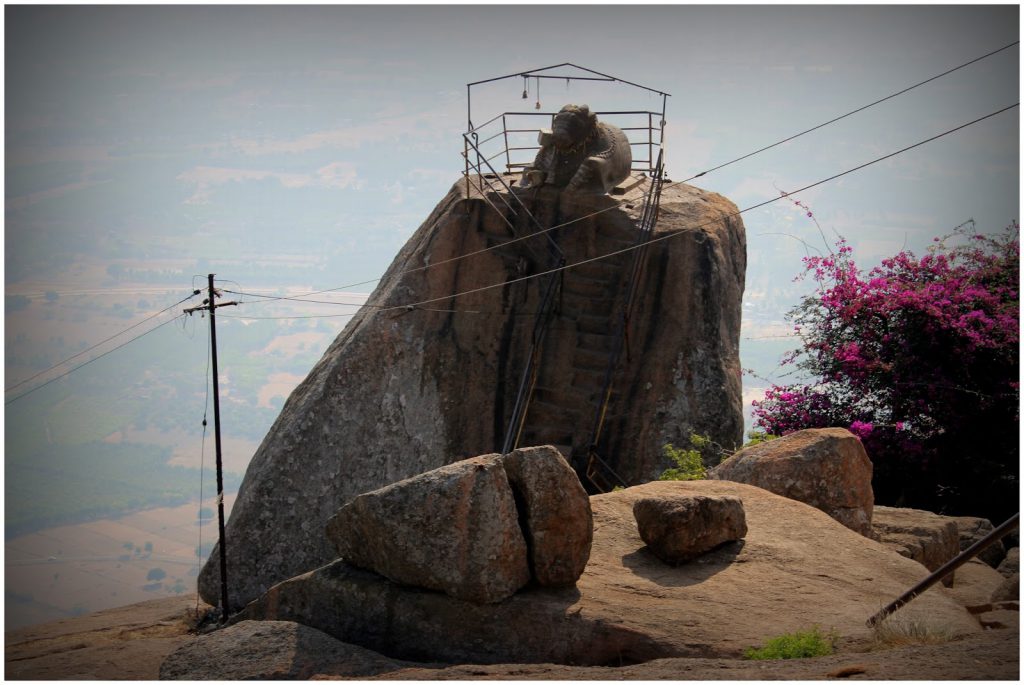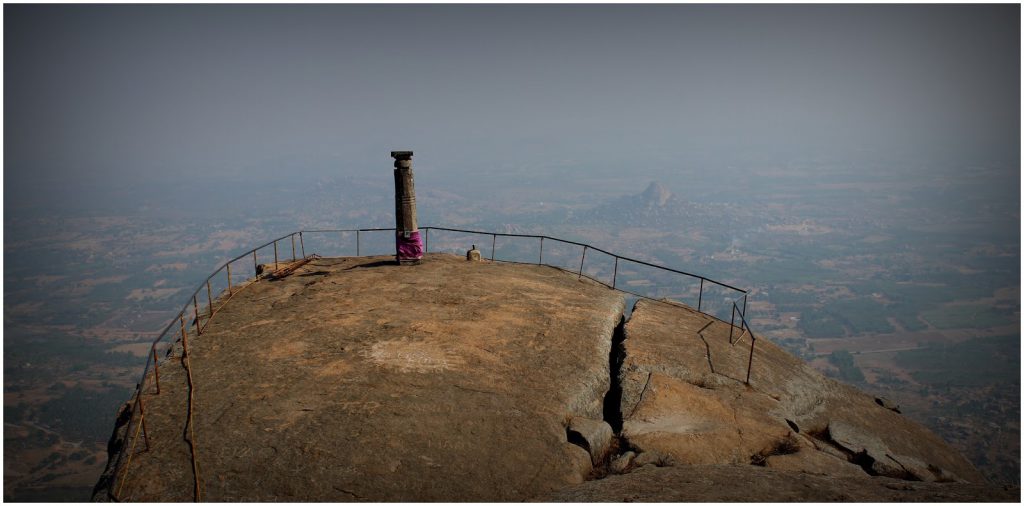 Completed our descending quickly and visited Siddagange as well.

Our main intention was to finish trekking quickly and reach Bangalore before 3.00PM, because on the same day Ind v/s Pak world cup T20 cricket match was scheduled. (How can some cricket fan miss this high voltage match). Indian cricket team does not disappointed their fans too.

Over all it was a quick and nice trekking with decent bike ride. We have many awesome places around Bangalore which is best spot for trekking and Bike ride, Shivagange is one of it which should not miss.