One more unplanned long drive! Its been almost 4 years we went out with this gang. Pradeep and Anil were in Bangalore for vacation, instead of meeting our buddies in some coffee shop we thought of going for long drive.
We thought of couple of other places initially, but finally we decided to take a drive through Nagarhole Forest and stay at Kutta. Anil booked Home stay for us and we are all set for one more long drive.
From Bangalore Nagarhole Forest is around 250Kms we have to take route towards Mysore –> Hunsur –> Nagarhole.
Friday early morning around 3.30AM we started from Bangalore and Reached Nagarhole and inquired for the Safari, but by they said we need minimum 10 people per vehicle to go for Safari! We waited for some time and clicked some pics around. Morning mist provided us some of beautiful clicks.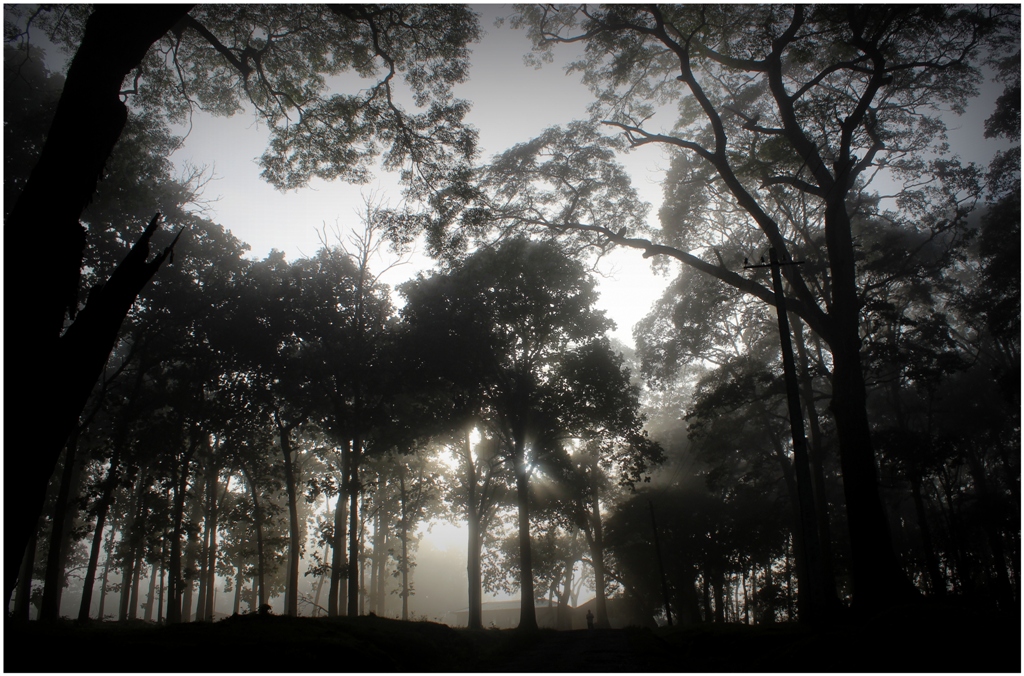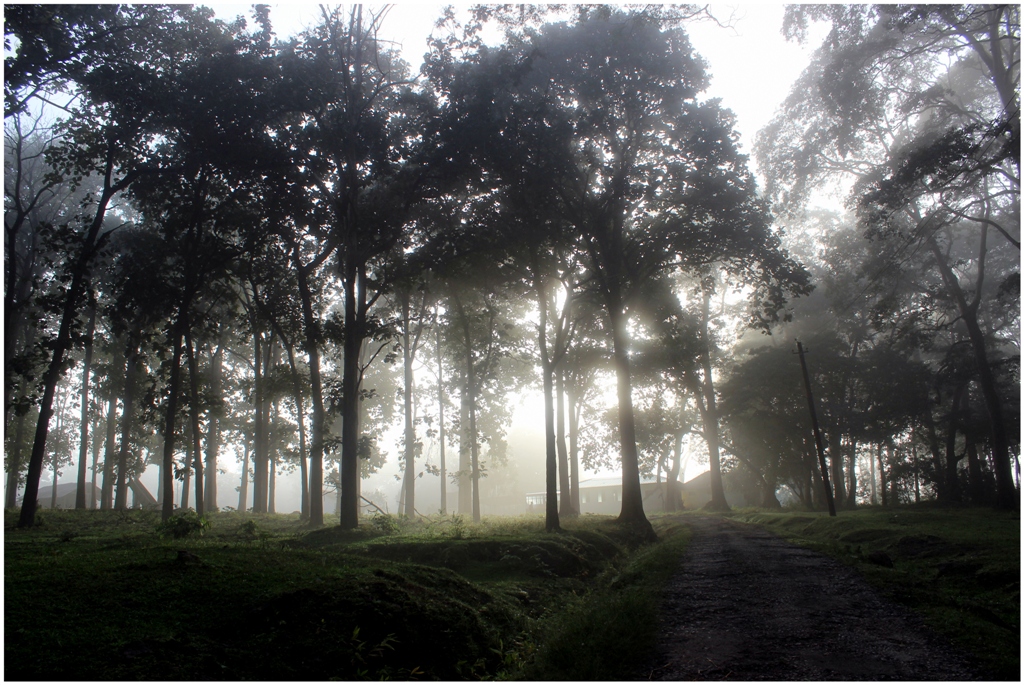 We waited for more than 1 hour, because of week day no one turned up for Safari. In search of wild animals we traveled in the forest couple of times in our own vehicle, but we were so unlucky this time, we could not site a single animal.
Cursing our luck headed towards Kutta, finished our lunch at Kutta and finally reached Home stay around 4.30PM.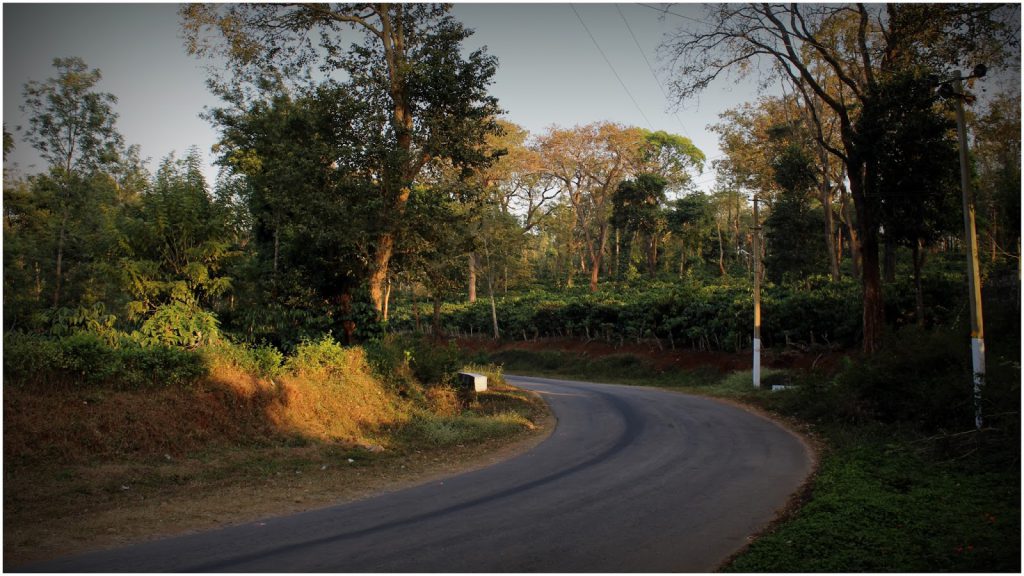 We booked Jungle View Home Stay which is around 7 Kms from Kutta.
This trip was limited to spend some quality time together and recall all our college days so we have not planned for any other side seeing.
Went for a morning walk in the Estate which was awesome experience, even though already we stated feeling the summer heat in Bangalore this place was covered with mist and made morning walk memorable one.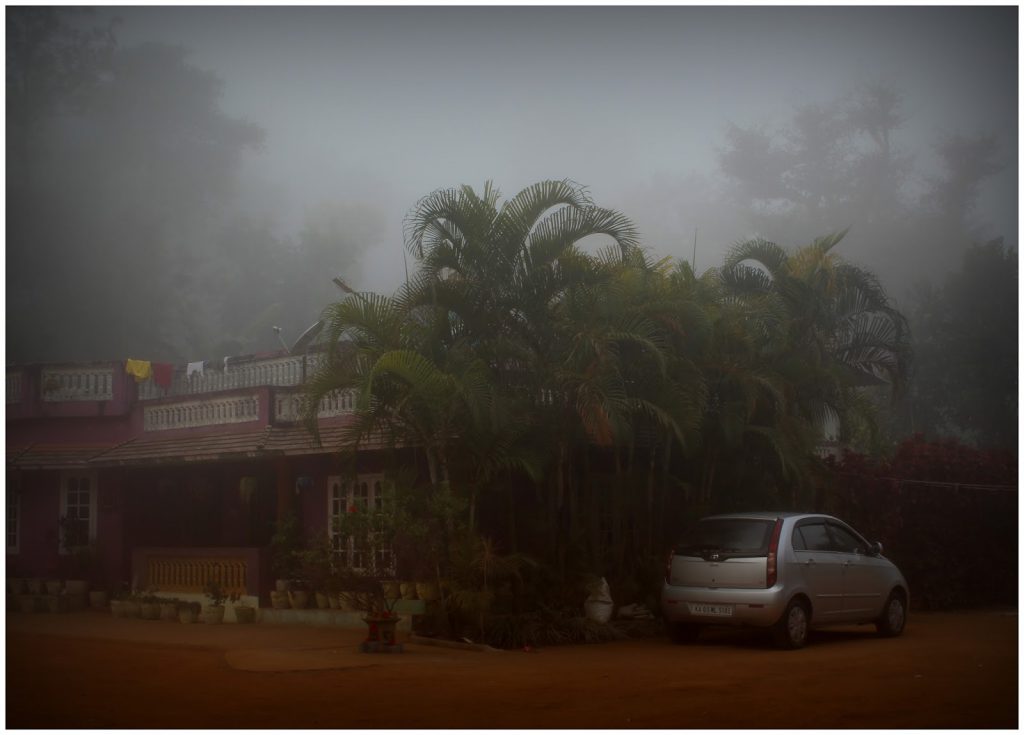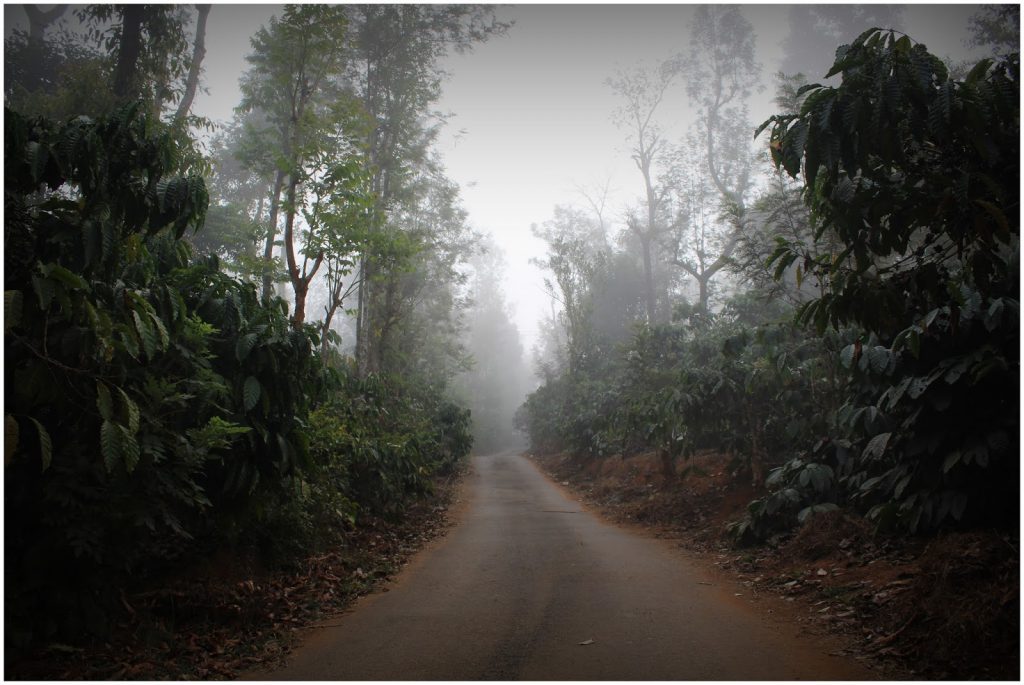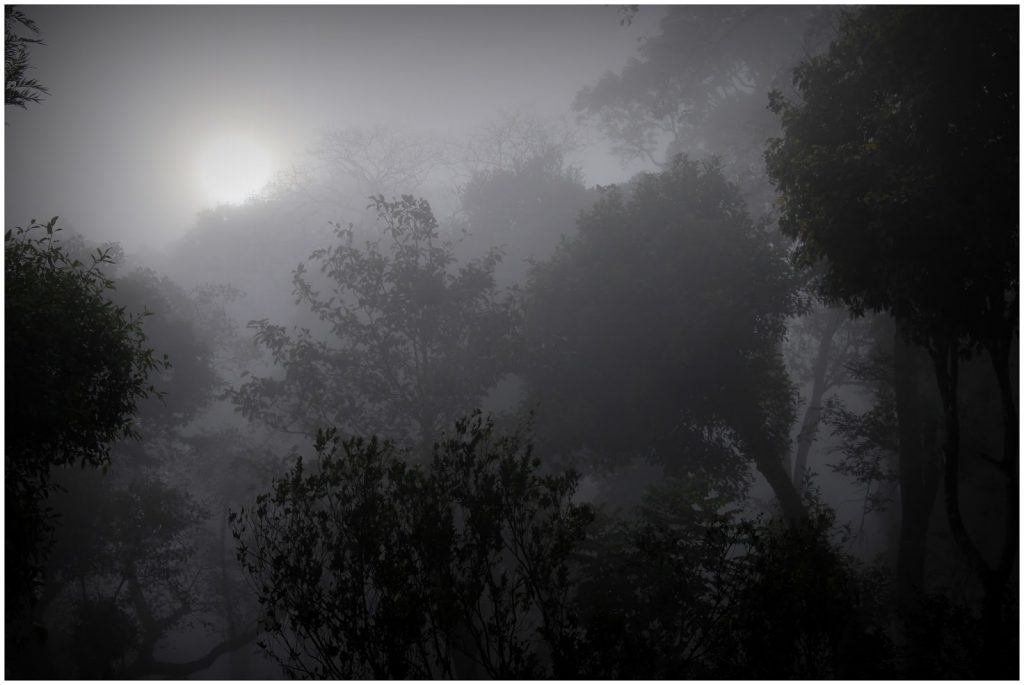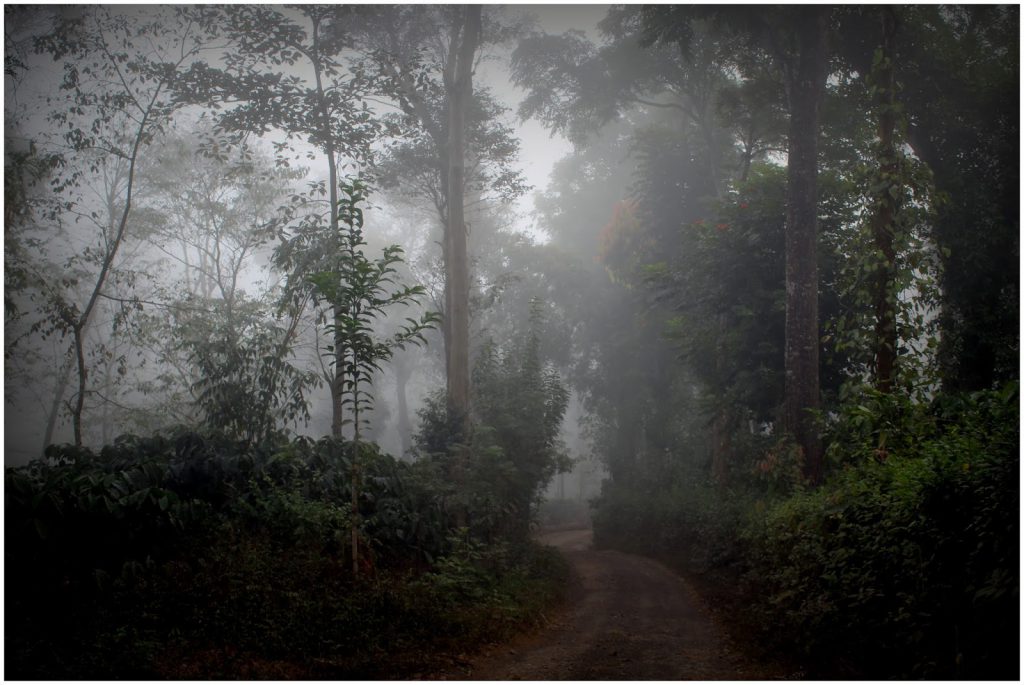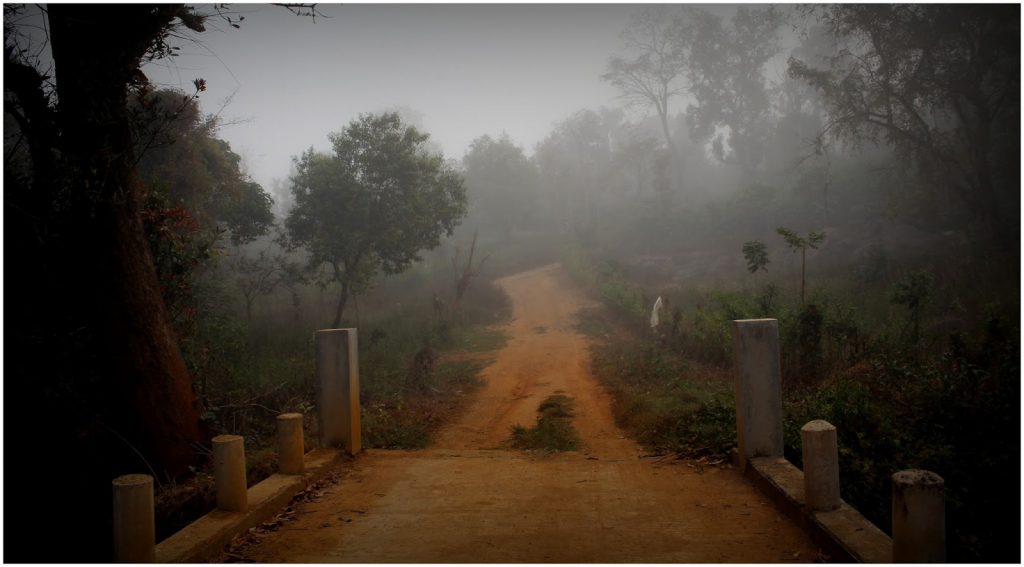 Our trade mark pose from college days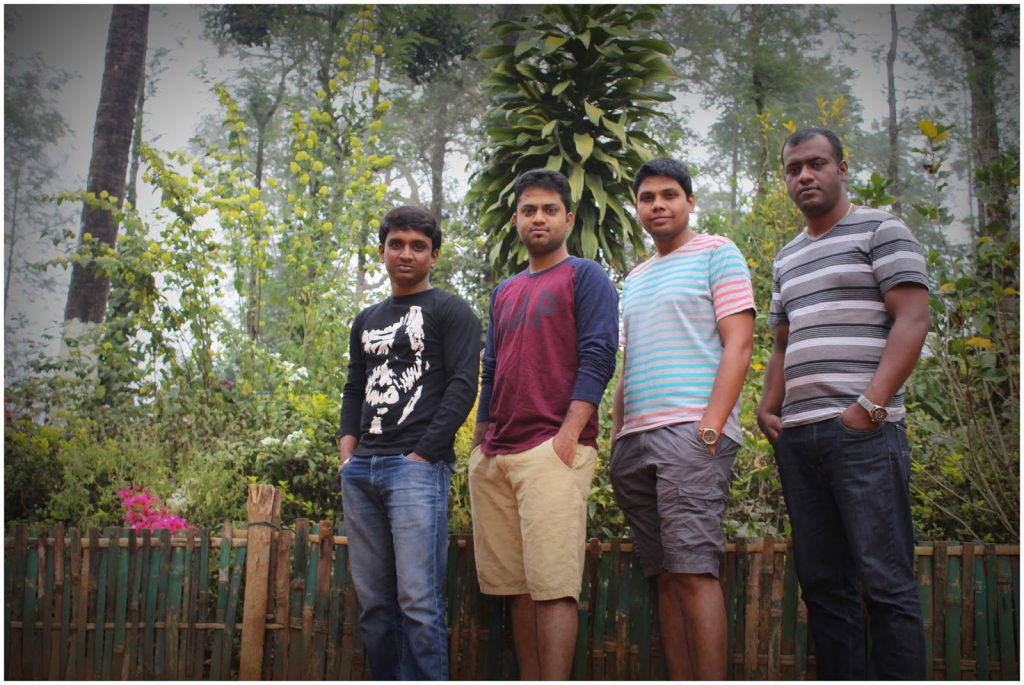 After finishing break fast we vacated the home stay and planned to visit the Irppu falls.

Nagarahole is just 25 kms away from Irppu Falls.(Irppu Falls is around 30kms from Gonikoppa and 80 kms from Madikeri)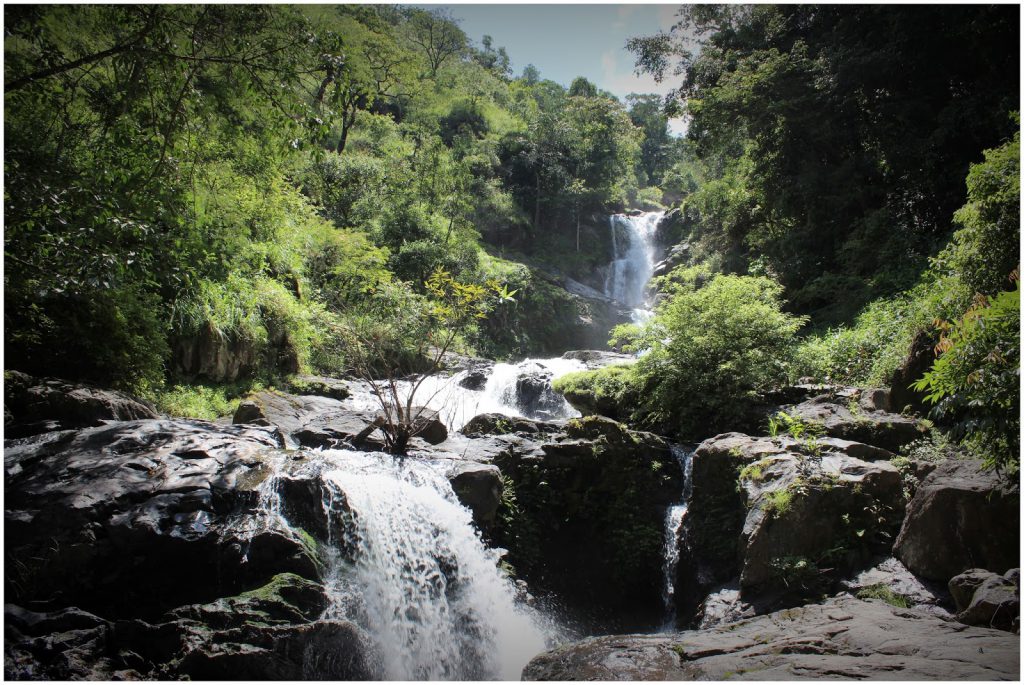 None of us were interested to play in water (and its quite dangerous too to get into water at this place) after clicking couple of pics started back to Namma Bengaluru hoping that we will spot some animals while our return journey, but we were so unlucky this time couldn't spot even a single wild animal.
Overall it was a nice drive and awesome get together with our buddies.