Ramadevara betta is a hill in the Ramanagara district. Ramadevara betta is around 50Kms from Bangalore, just before reaching Ramanagara (after Ghousia College of Engineering) need to take right turn (if you are traveling from Bangalore).
Route: Bangalore – Mysore road – Kengeri – Bidadi – Ramadevara Betta.
Distance: Around 50 km from Bangalore.
This place will be open for visitors all the days' from morning 10.00AM to Evening 5.00PM. I read few blogs about night trekking and all, but when I checked in the check post they said they won't allow such activities at any cost!!!
Since it was last minute plan only Seena joined me for this drive (because it is just 50 Kms from Bangalore can't mention it as Long drive :P), we reached Ramadevara betta around 11.00AM. By the time we reached only one other team was there later crowd started building.
No entrance fee is charged to visit this place, only we have to enter our vehicle details in the check post.
Initially we have to climb some steps to reach Temple on top of the hill.
You can find some nice views while climbing up also.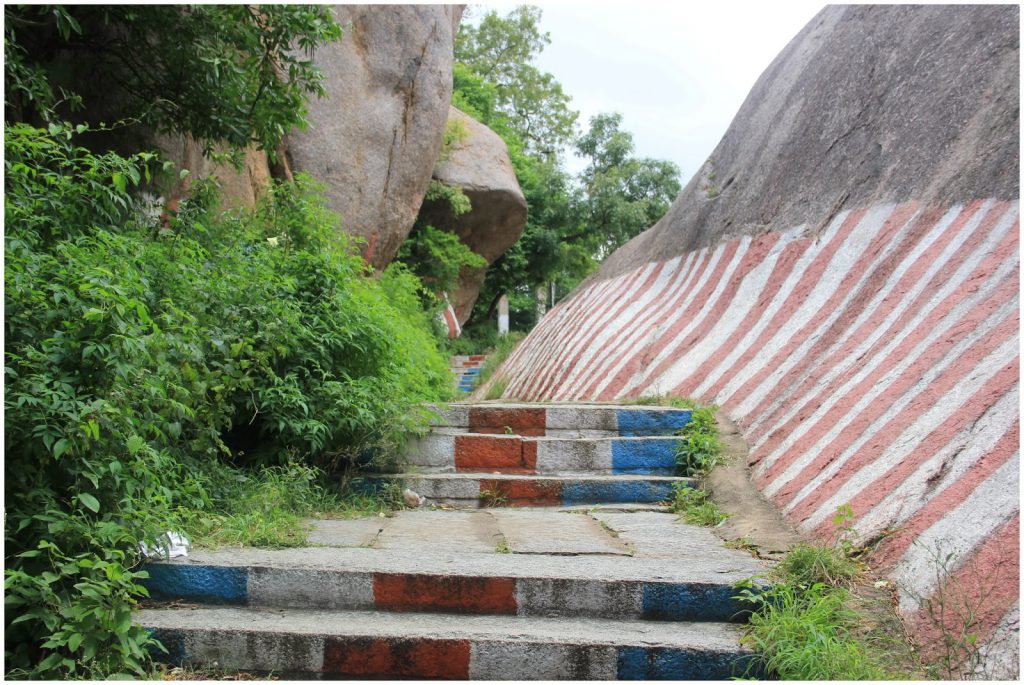 Pond next to Temple.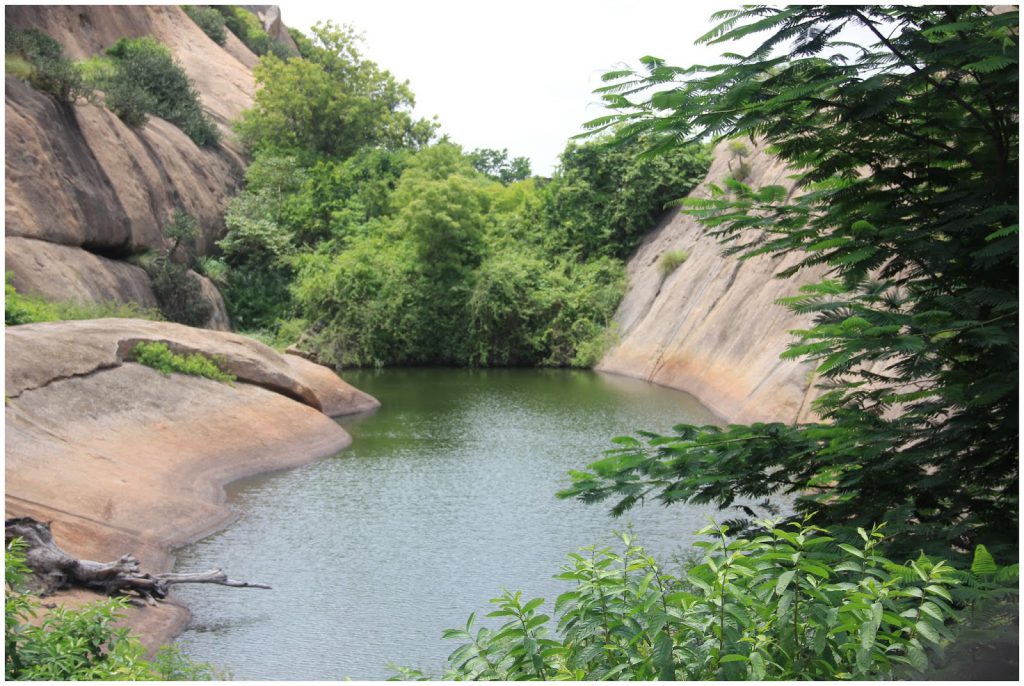 Scary steps, but once you climb this you will feel its worth climbing up 😊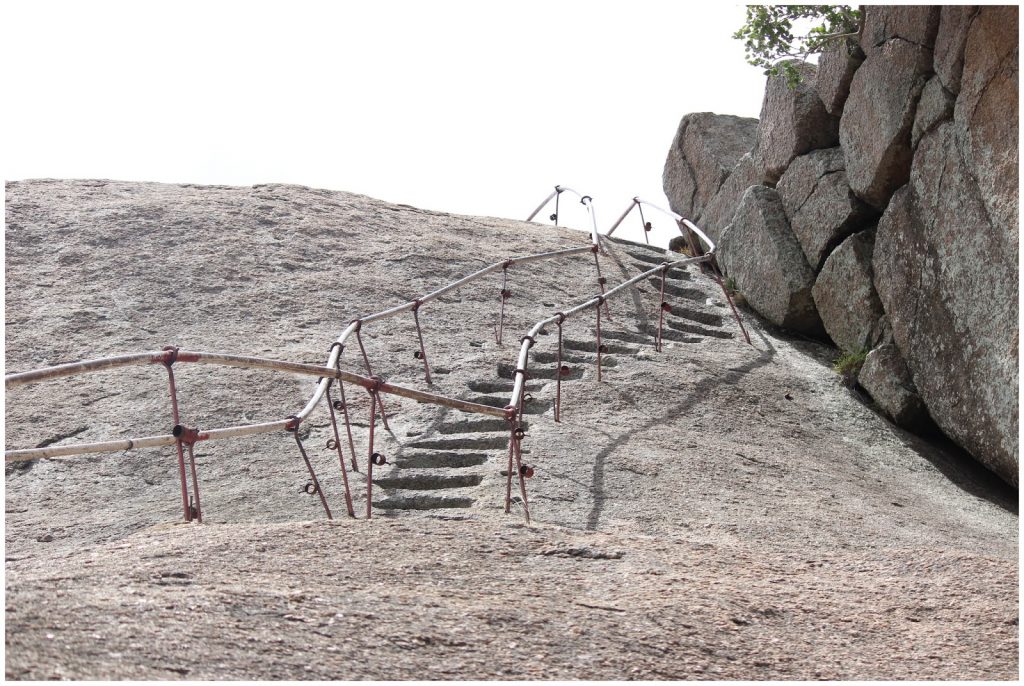 Seena was bit scared with his initial steps 😛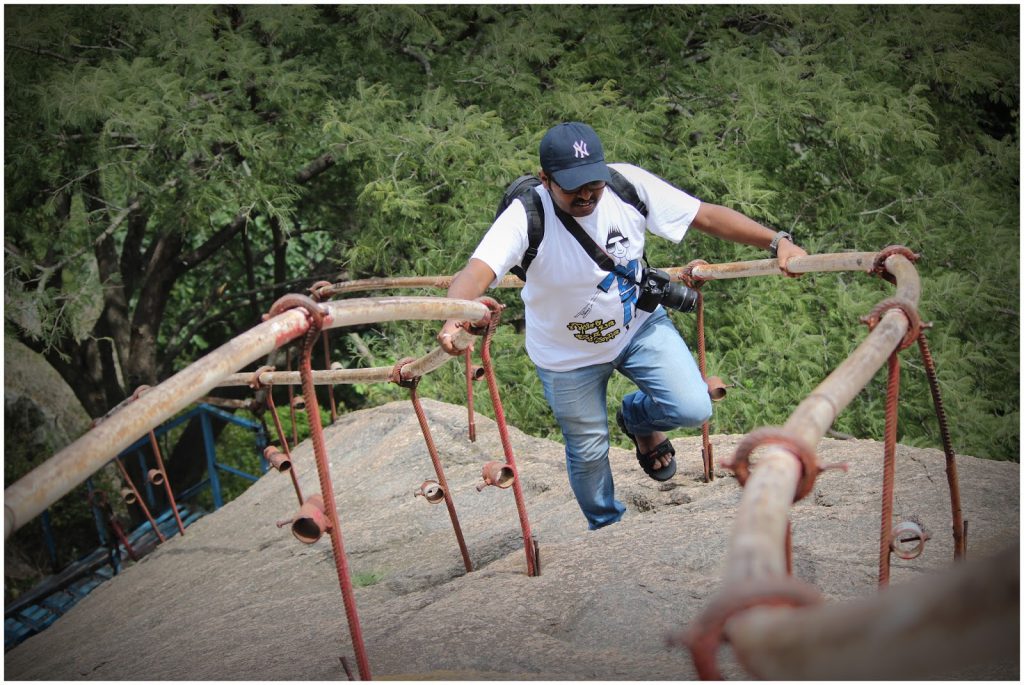 View from top of the hill.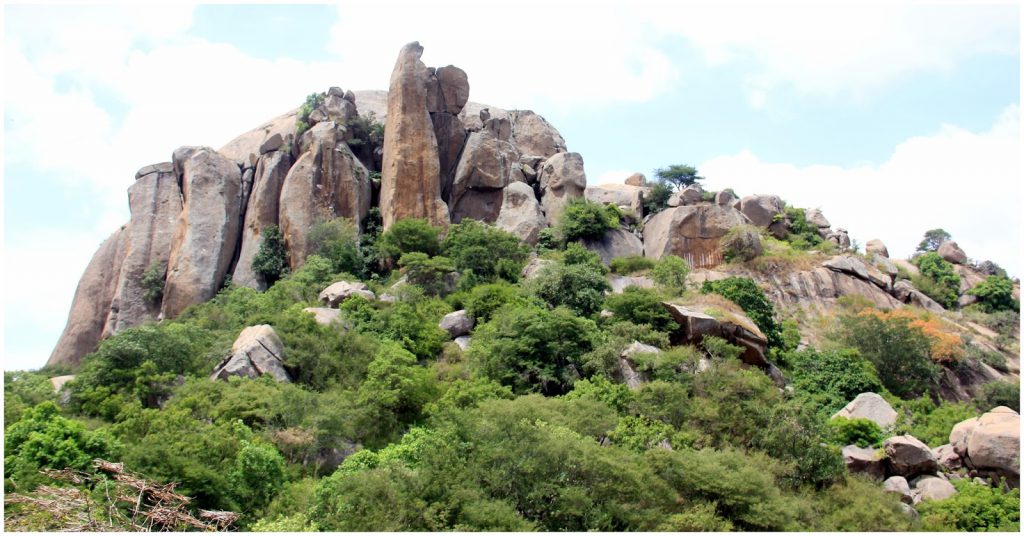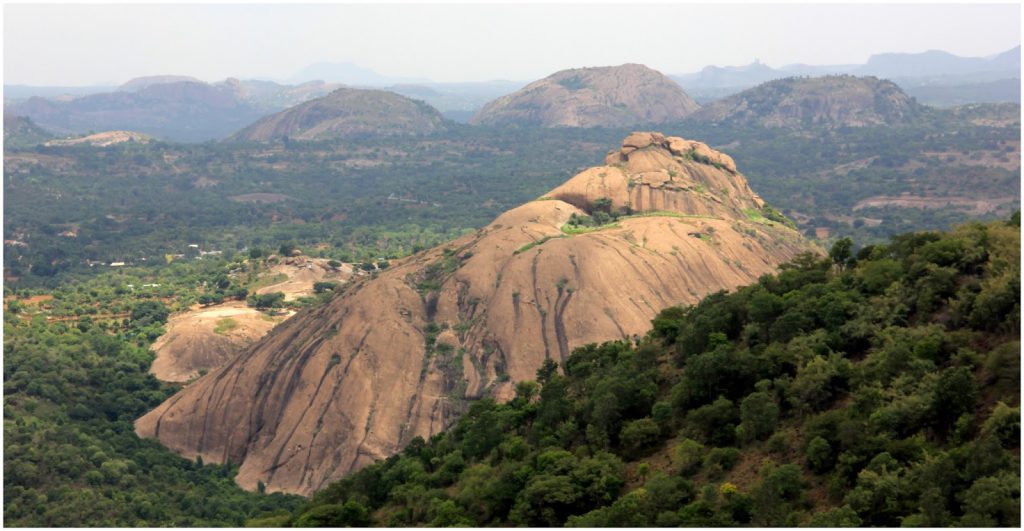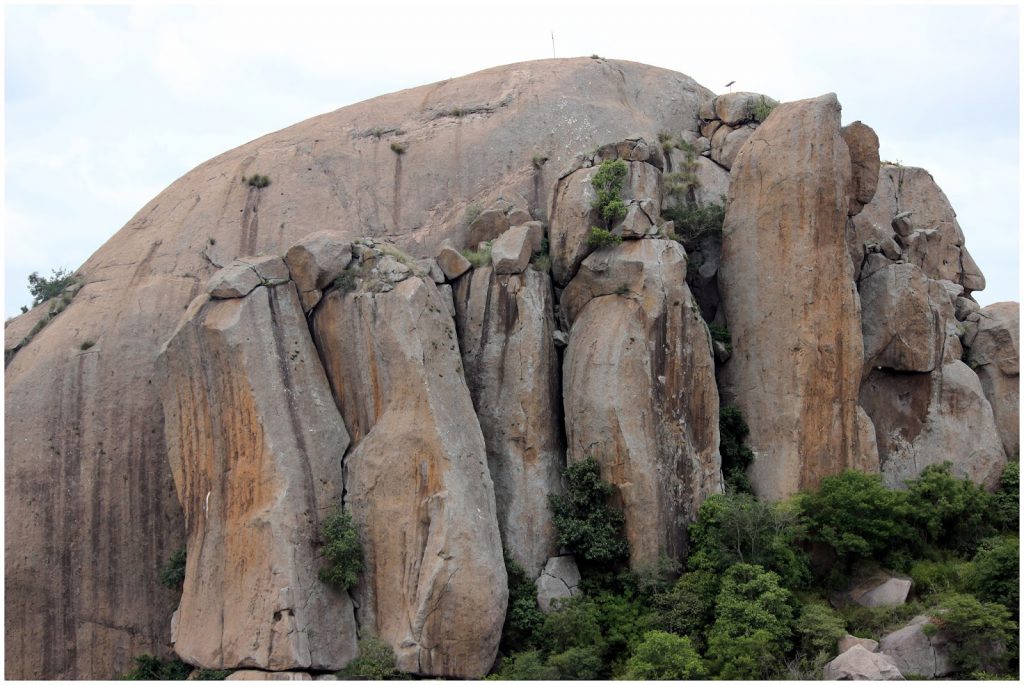 Time for Photo Session 😊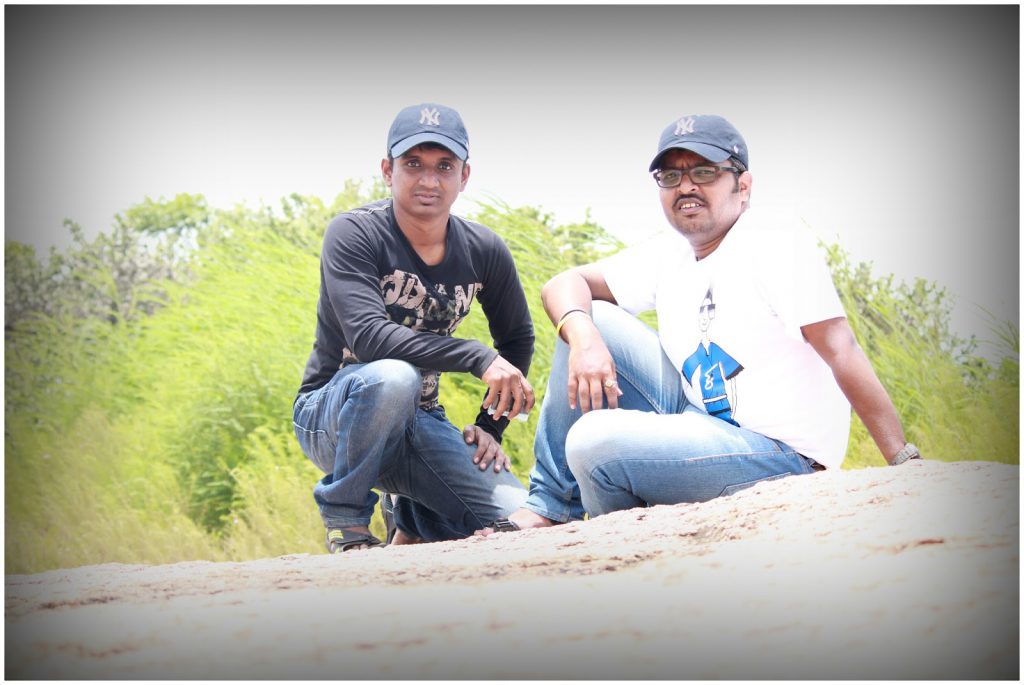 People will tell 'One should be lucky to spot wild animals'; on this day we were lucky. Spotted vulture with the help of forest guard. We should be very thankful to him for helping us to capture vulture in our camera 😊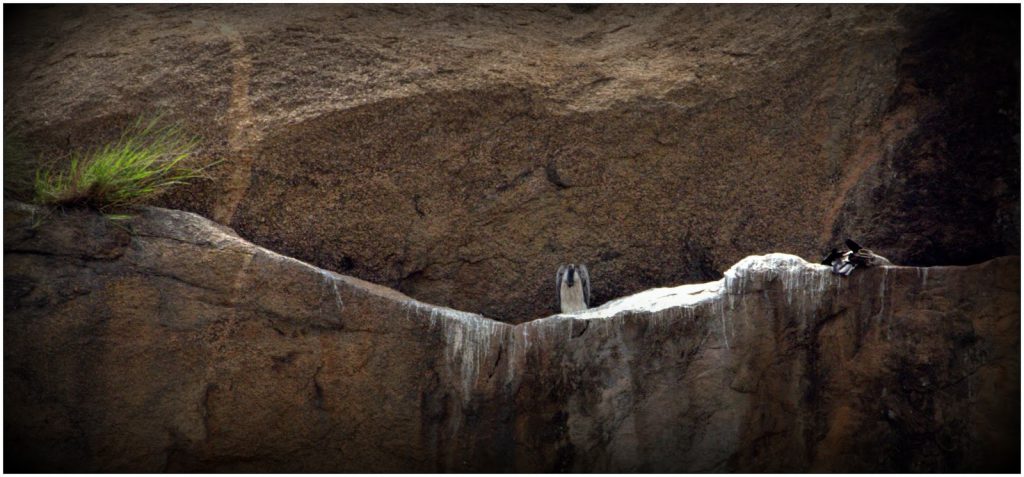 I had been to this place before couple of times but I was not aware that Ramadevara betta is Vulture Sanctuary. This is one of the best places around Bangalore for one day trip (Even it is good place for beginners to start trekking & if you are lucky you can spot the Vulture as well).