Trip to Pondicherry (also called as Pondy/Puducherry) was not a just trip; we planned this trip especially for Manja. Actually it was Manja's bachelor party… which was shifted all the way from Bangkok to Pondy 😛
Due to time constrain and busy schedule we could not make it to Bangkok, (Bangkok plan is pending from almost 3 years..!!!) since no one was in stage of taking leave we even dropped plan of hanging out in Goa, finally we decided to travel to Pondy.
One more thing, trip to Pondy was my first trip in my new car… 😊
We planned this trip on Good Friday day and this trip was for just 3 days. Thursday late night only we started from Bangalore. From Bangalore, Pondy is around 375 Kms, roads are really good and we can cover the distance in less than 5 to 6 hours. It totally depends on traffic near tolls and how many breaks you will take in between.
Reached Pondy around 7.00Am and since last minute we decided about the place didn't book any rooms for our stay. Somehow we managed to get room. It took almost 2 hours to find a decent room. There are lot of options near French colony for stay, but because of long weekend most of the hotels were booked.
Because of whole night drive we were bit tired, more than that we were bit scared to go out because of heat. I guess temperature was almost 38 Degree Celsius on that day…!!!
After taking some rest at hotel we started exploring Pondy, personally I don't feel like there are many things to do at Pondy. We just went for a drive across the Beach, spent some time remaining around the city, clicked couple of pics and went back to hotel.
At evening again we went for a walk near one more beach, evening walk with childhood friends was filled with loads of fun. It was one of the memorable walk 😊
For Day 2 we decided to go out of Pondy, Seena suggested one more place Chidambaram which is around 70 Kms from Pondy. By the time we reach Chidambaram temple was closed and we headed towards Pichavaram which is around 9 Kms from Chidambaram (around 75 Kms from Pondy).
Pichavaram the second largest Mangrove forest in the world, it is one of the unique Eco-tourism spots in South India. Both paddle boats and motor boats, operated by the Tamil Nadu tourism department, take passengers through the mangrove forest daily from 9 a.m. until 6 p.m. However, it can get very hot in the middle of the day, so it's better off going in the morning or late afternoon. Rates start from 240 rupees for a paddle boat and 1,200 rupees for a motor boat, and increase according to time and distance travelled.
We opted for 1 hour ride on paddle boat, after hearing from our guide (boatmen) we decided to go further inside the smaller, narrow canals of mangrove forest.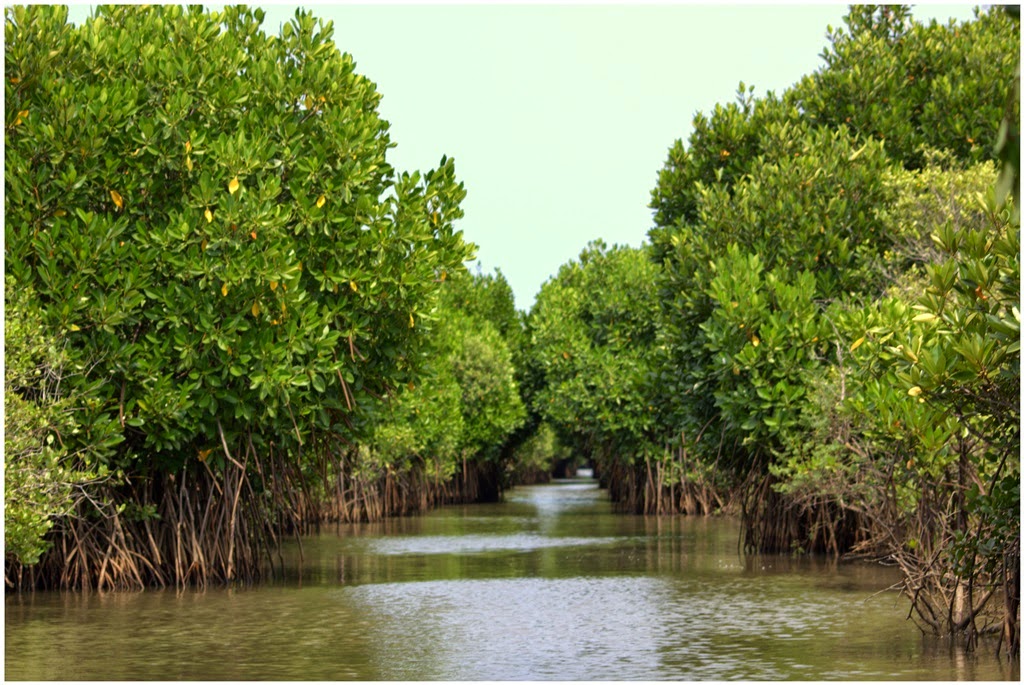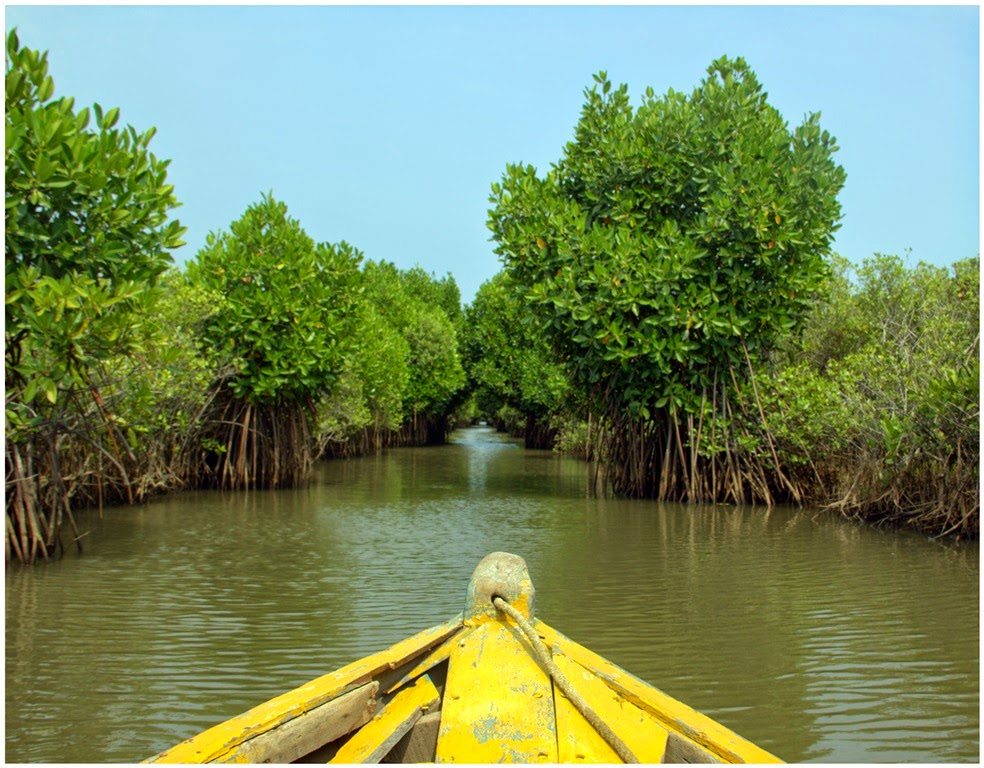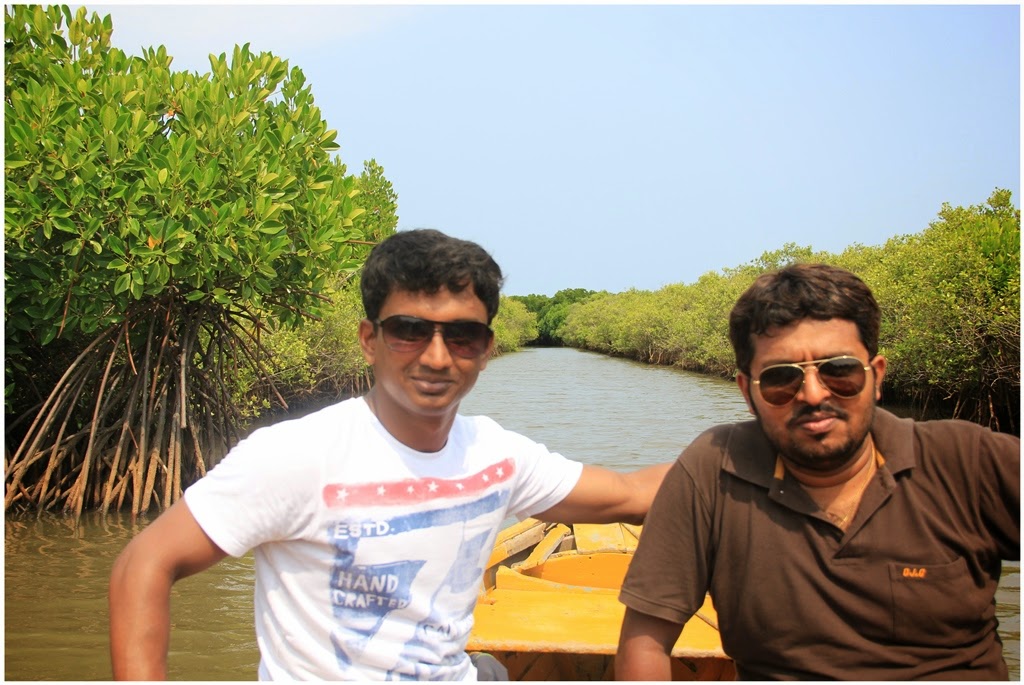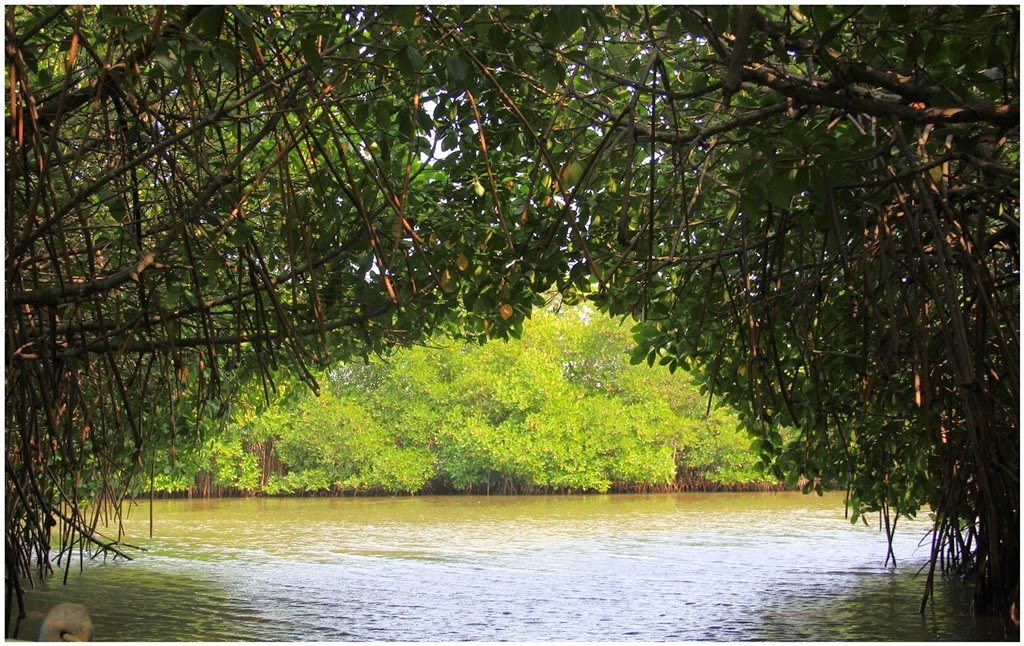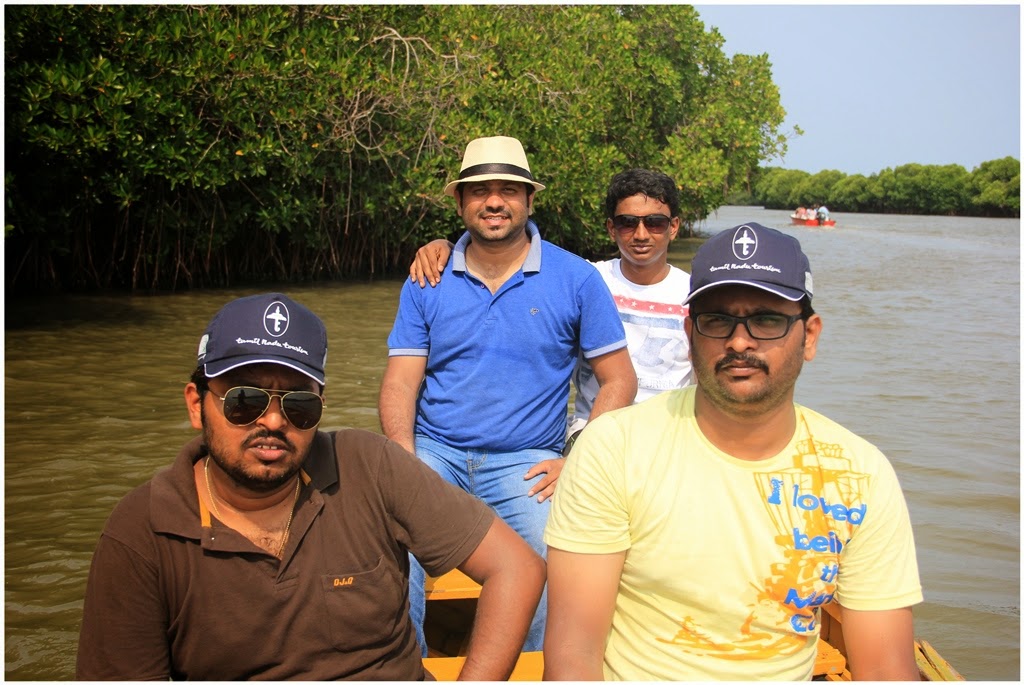 A trip of at least two hours is recommended to explore the mangrove jungle. Motor boats can't go inside these canals, so make sure you take a paddle boat if you're interested ride into the narrow canals. It's well worth to take a ride on this path.
I was not expecting that this place will be so beautiful, really wonderful experience and worth to visit… 😊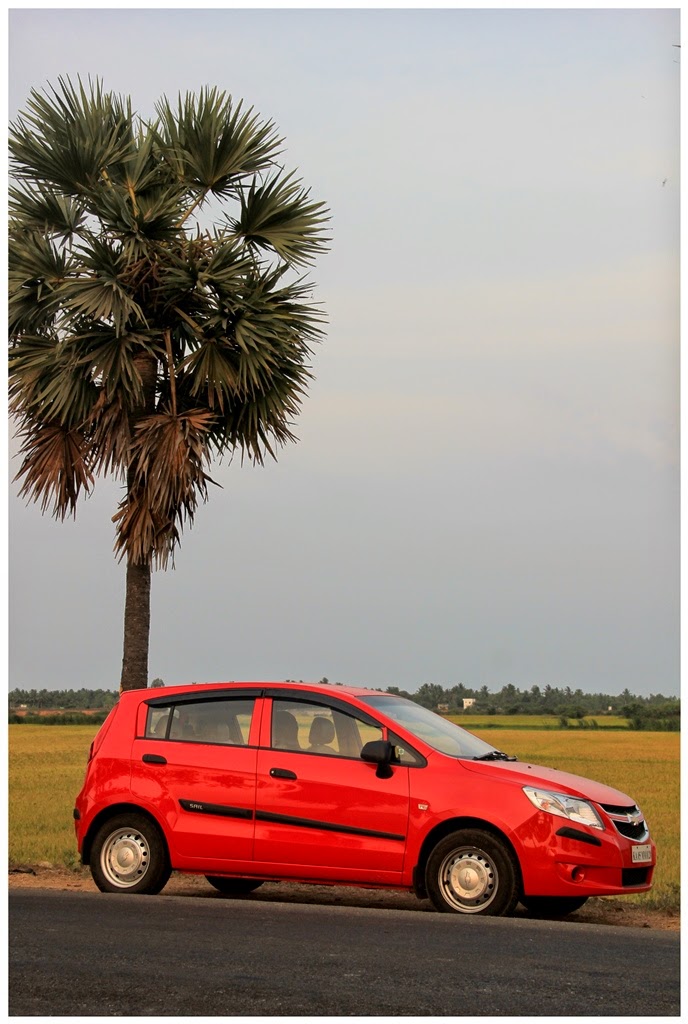 After having an amazing ride, came back to Chidambaram and visited the temple. Again we were back to Pondy.
On day 3 while returning we decided to take different route and cover Mahabalipuram on the way back to Bangalore. Drive from Pondy to Mahabalipuram is also a wonderful experience. While entering that highway only you can notice a board saying 'East coast National high way – One of the most scenic highway's on the earth'.
Mahabalipuram is around 100 Kms from Pondy. Mahabalipuram was the major seaport of the ancient Pallava kingdom based at Kanchipuram, and a wander round the town's great, World Heritage–listed temples.
Because of heat could not spend much time near this place and all the places were crowded like a hell, so could not click pics also. Visited major attractions of Mahabalipuram and returned to Bangalore around 11.00PM.
One more unplanned trip added to my gallery with this drive. Funniest part is Bachelor's party trip turned out as 'Teerta-Yaatre' 😛
But enjoyed a first long drive on my new car and last trip with Bachelor Manja and team 😊