Honnemaradu is around 27 Kms from Sagara, because road is not so good it will take minimum 1 hour to reach from Sagara.
From almost one year we were trying to get permission for Honnemaradu, finally we managed to get it this year. One personal advice is do not expect any luxury at this place, just enjoy the nature.
Bharathiya Sahasa Samanvaya Samsthe is taking care of activities in this place. Seriously we should appreciate the great work of this organisation. Nowhere around this place we will find plastic or any other garbage. Even nearby villagers are supporting this organisation to keep this place clean. Dr. Swamy & Namito is running this organisation.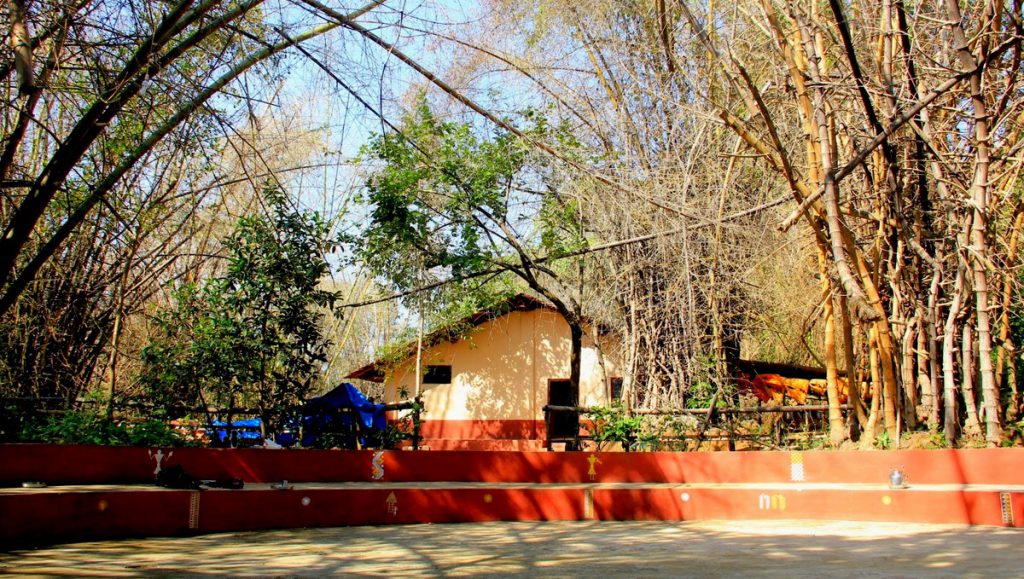 We reached base camp around 10.00 a.m. Mrs. Namito was there and she explained us about the activities. We were allocated one room to dump all our luggages, later breakfast was served for us, and luckily we were the only batch on that day at this place.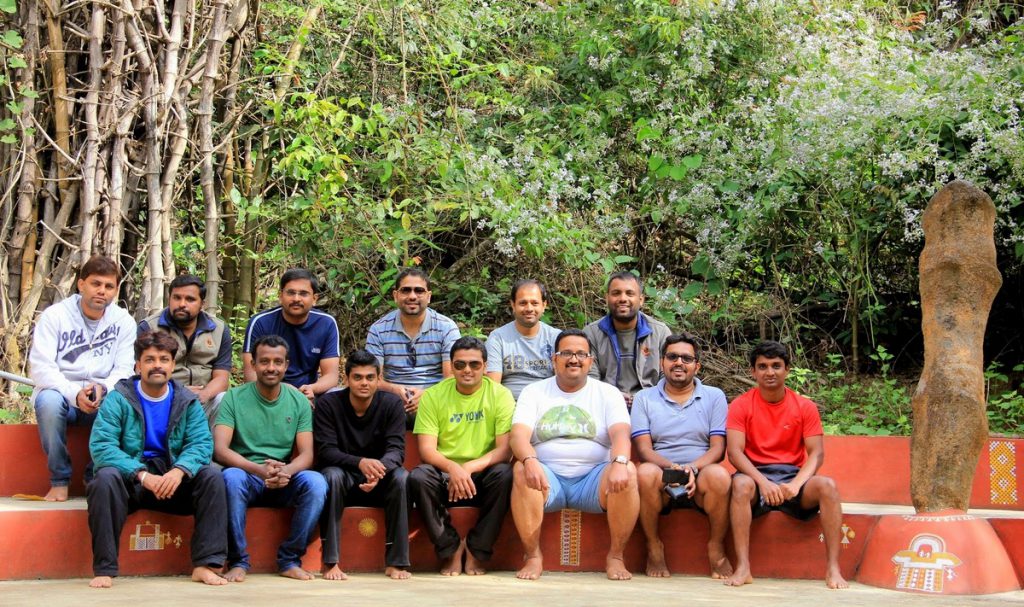 Activities will start with Campus walk; Manjanna (one of the member of this organisation) took us through the campus and explained about the campus. This camping is held on backwaters of Linganmukhi bam. After campus walk they will allow us to swim in sharavathi backwaters (no one is allowed to get into water without life jackets) for more than one hour. After swimming it's time for coracle (Teppa) ride, they will train us to coracle ride and take us near Benne Gudda Island.
Attraction of this island is this old tree, just connected to only one small part of its root.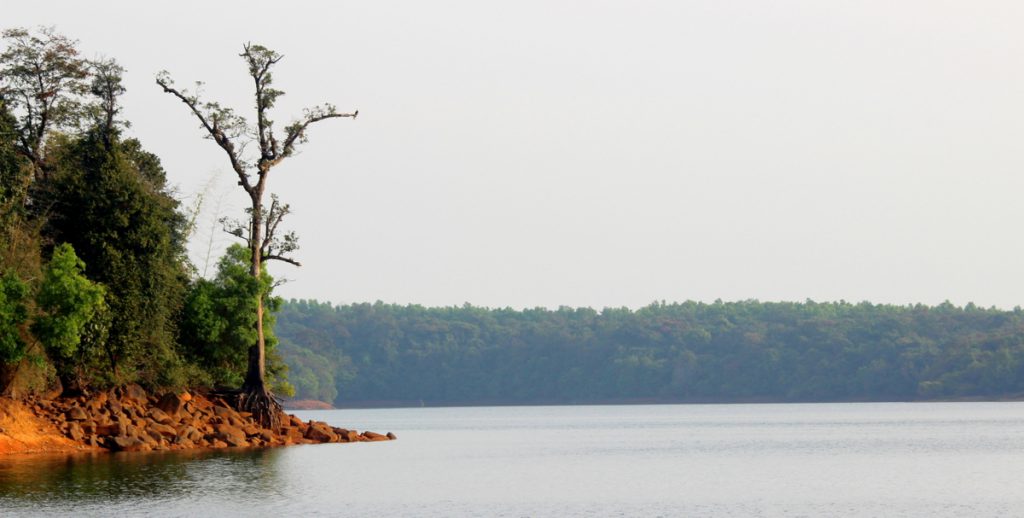 After coracle ride it's time for lunch, once we are done with lunch we can relax for a while. Around 4.30 p.m. we started our journey towards camping spot, we are supposed to camp in Kori Gudda Island which is around 2 Kms. Again it's time for Coracle ride, dumped all necessary things like tents, mats, dinner everything in coracle and headed towards Kori Gudda island.
It will take almost 30 mins to reach Kori Gudda Island and on the way we witnessed beautiful sunset.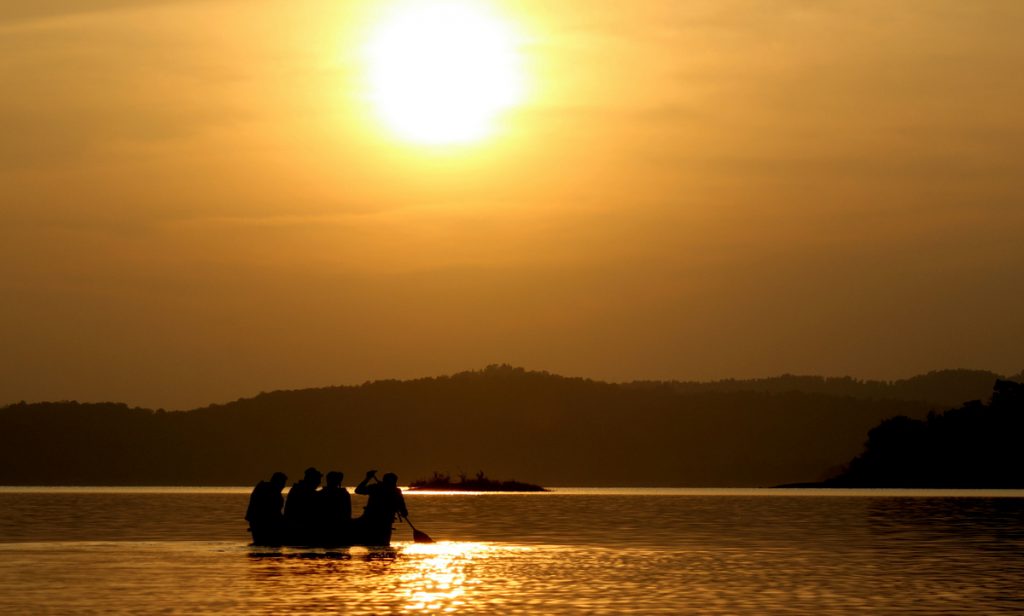 One more Volunteer Vikram joined us for camping (in fact he was with us from morning while swimming and coracle ride and guiding us). We reached camping spot around 5.30 p.m and we were intimated to collect wood for campfire.
We pitched in 4 tents with the help of Manjanna and Vikram. Set up the camp fire around 7.00 p.m. and Manjanna & Vikram were explaining us about their previous experience in camping and about the place.
We had our dinner around 9.00 p.m. and get into our tents for much required sleep 😊
Woke up very early in the morning and I was eagerly waiting to witness sunrise. We were very lucky that it was not cloudy morning, even mist was cleared and got very beautiful sunrise 😊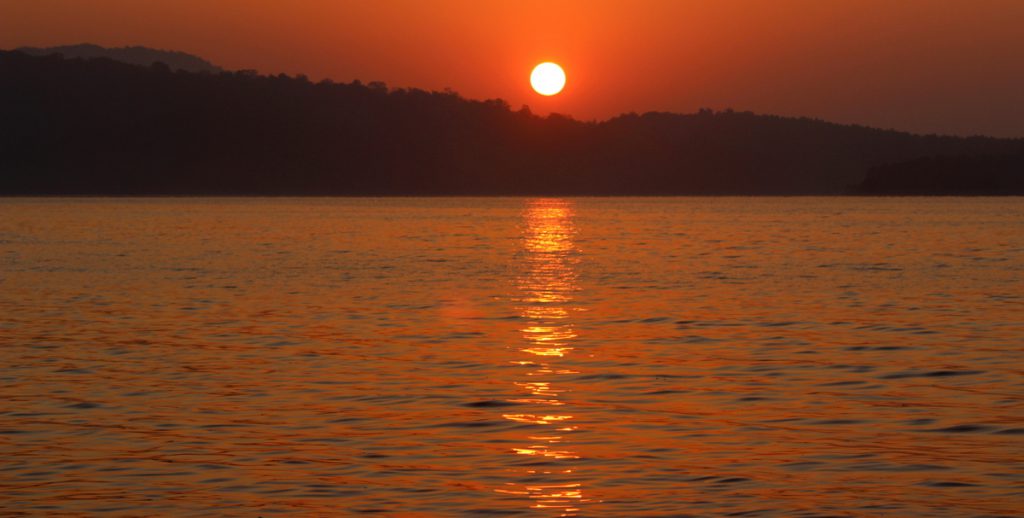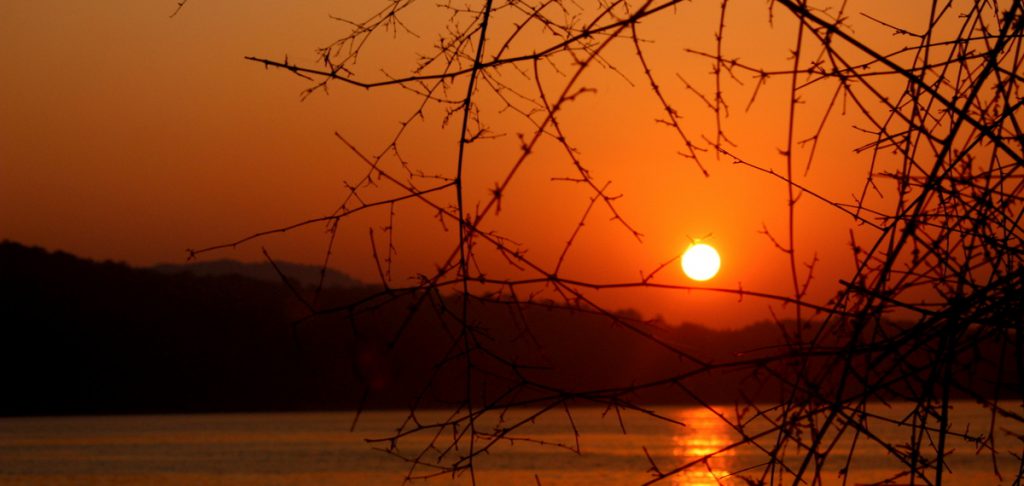 After witnessing beautiful sunrise we came back to camping spot and cleared the camp fire, packed all tents and came back to base camp.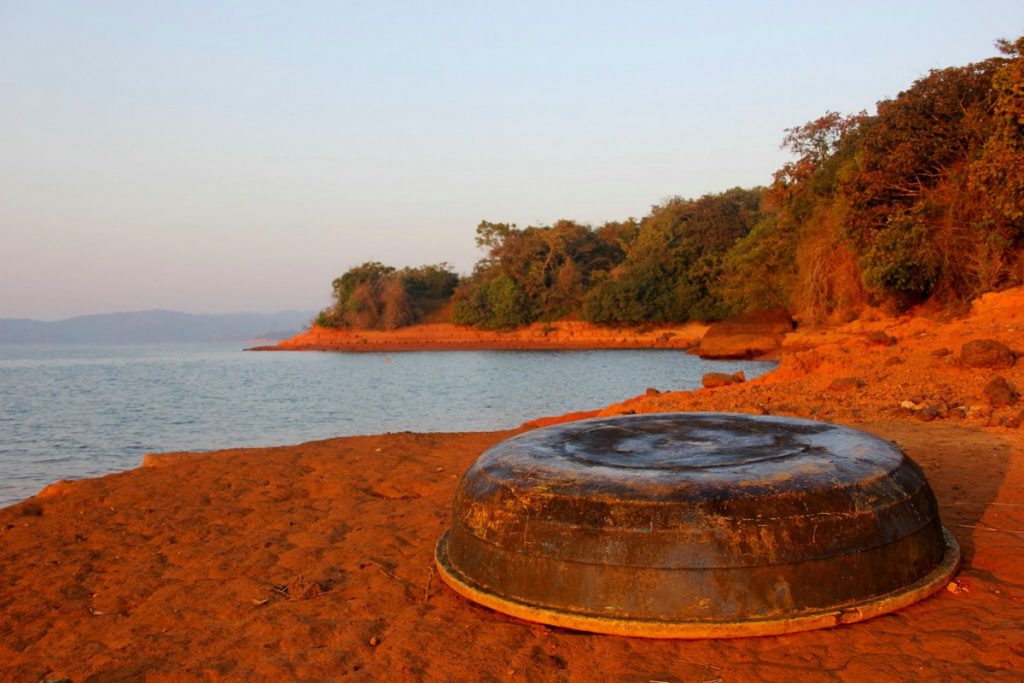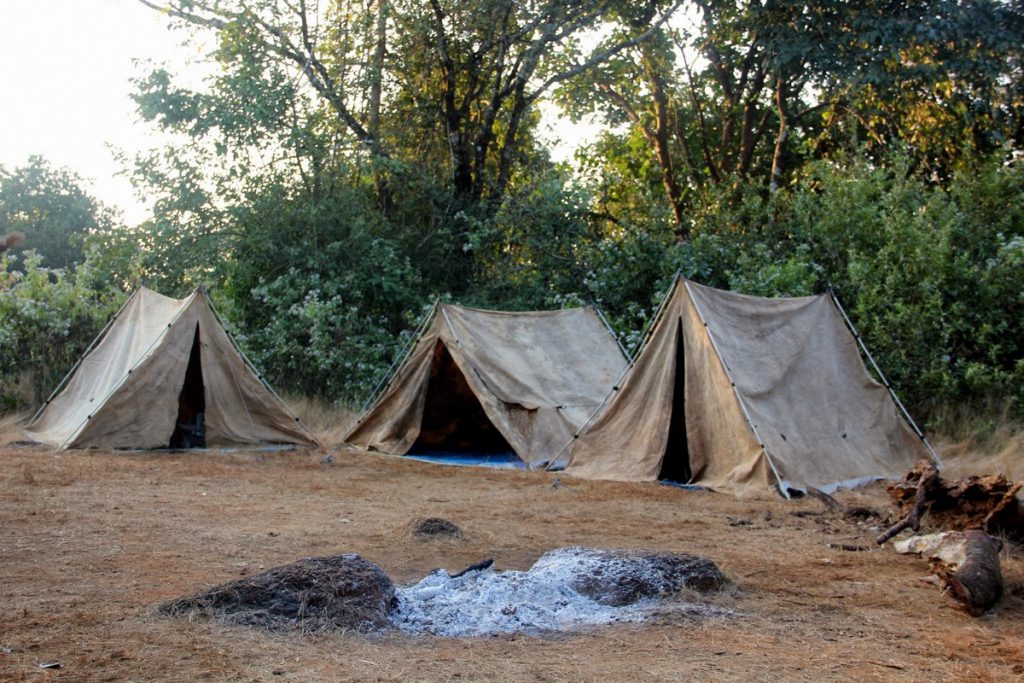 While coming back wind was blowing heavily and seriously it was very scary moment we faced while returning. Waves were almost hitting inside the coracle and took more time to reach back the base camp.
Next activity for the day was trekking (it was just 3kms trekking) to Bhemana hejje. Finished our breakfast and rested for a while and started our trekking.
Best part of this trekking is view of the linganamukhi dam. Once we reach top we will get beautiful view of the linganamukhi dam.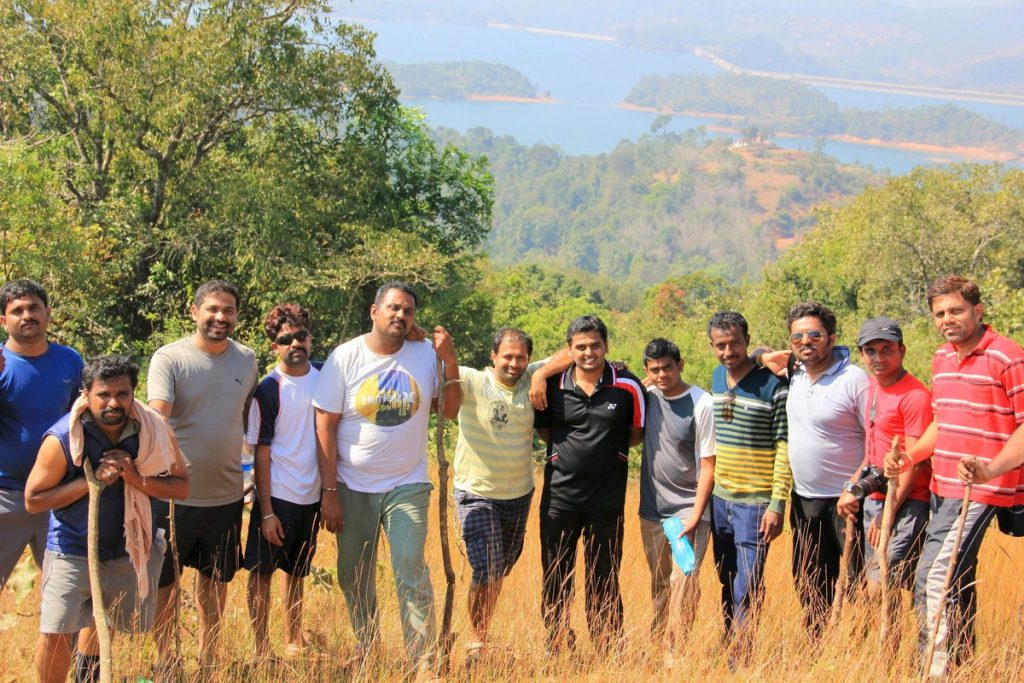 View of Kori Gudda (our camping spot) from top of Bhemana hejje peak.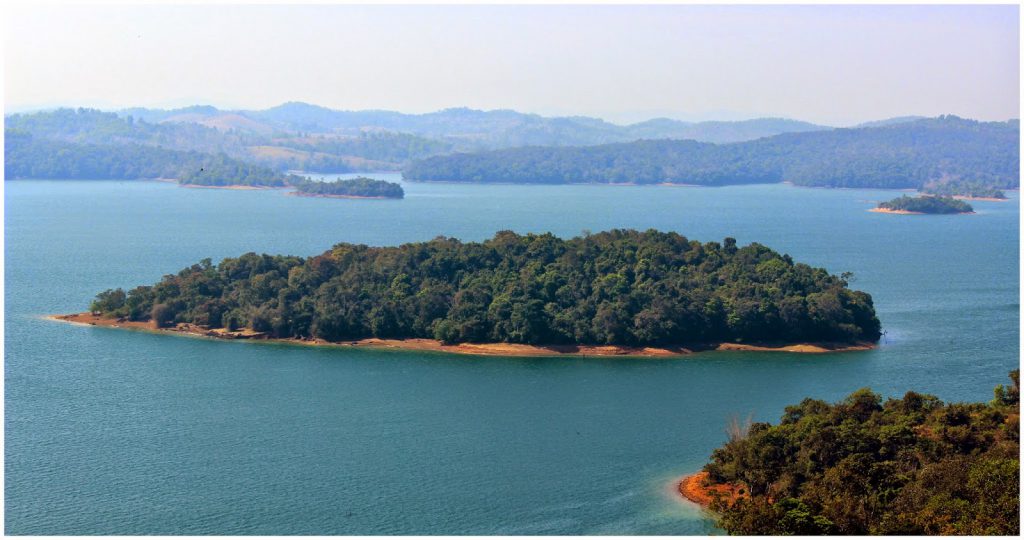 View of Linganamukhi Dam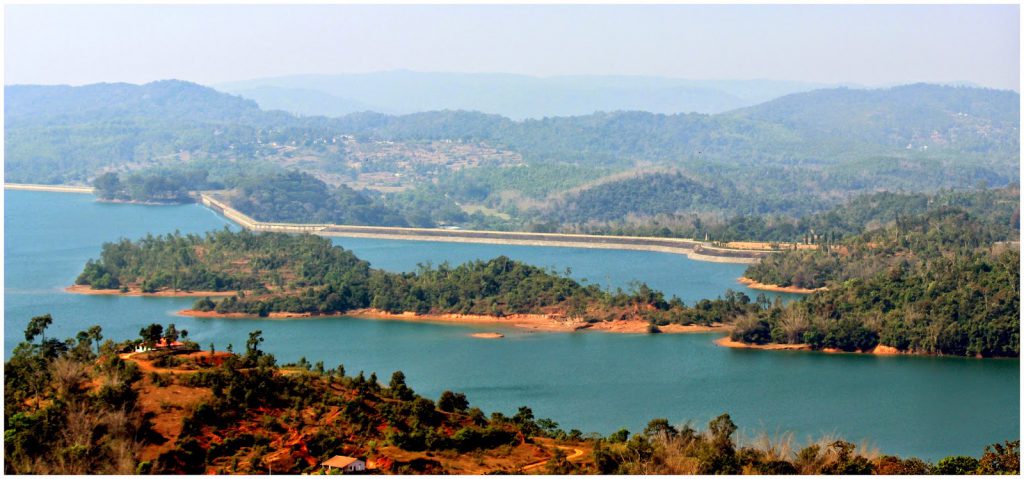 While coming back 3 members from our team missed the route, but somehow managed to reach the base camp. Finally around 12.30 p.m. back to base camp relaxed for a while and again went to swimming.
Spent almost 1 hour in water and it was time to pack up from the beautiful and peaceful place. Finished our lunch and packed up all our belongings and clicked couple of pics with entire team including Dr.Sawmy, Namito, Manjanna & Vikram.
After photo session it was time to vacate the place. Left the place around 5.00 p.m. and dropped Vikarm at Sagara. Stopped near Shimoga for dinner and reached Bangalore around 5.00 a.m.
It was wonderful ending for the year 2014, Special thanks to Seena for organising this trip and for co-ordinating to get permission at Honnemaradu 😊