On second day of our trip, we headed towards Gokarna on the way we planned to visit Shirley Falls. As i mentioned in my previous blog Yellapura is a pradise of Waterfalls, after visiting beautiful Satodi and Magodi falls it was time to visit one more water fall around this place.
Shirley (Shirale/ Shirle) water falls nearly 20kms from Yellapur town. Here you can see the water falls from 100 feet height (approximately). Due to the lack of publicity this beautiful falls is still unknown to lot of people. From Yellapur town need to take Yellapur- Ankola National highway (N.H-63), approximately 18kms you will get Shirley cross on left side of road.
From that cross you have to go 2.5kms in forest (mud-road) downwards. It is better to go by walk only. This water fall is a private property, we need to pay Rs.10/- per person to visit the water fall.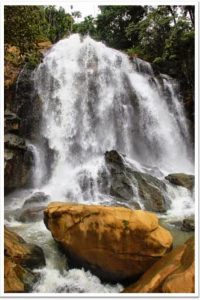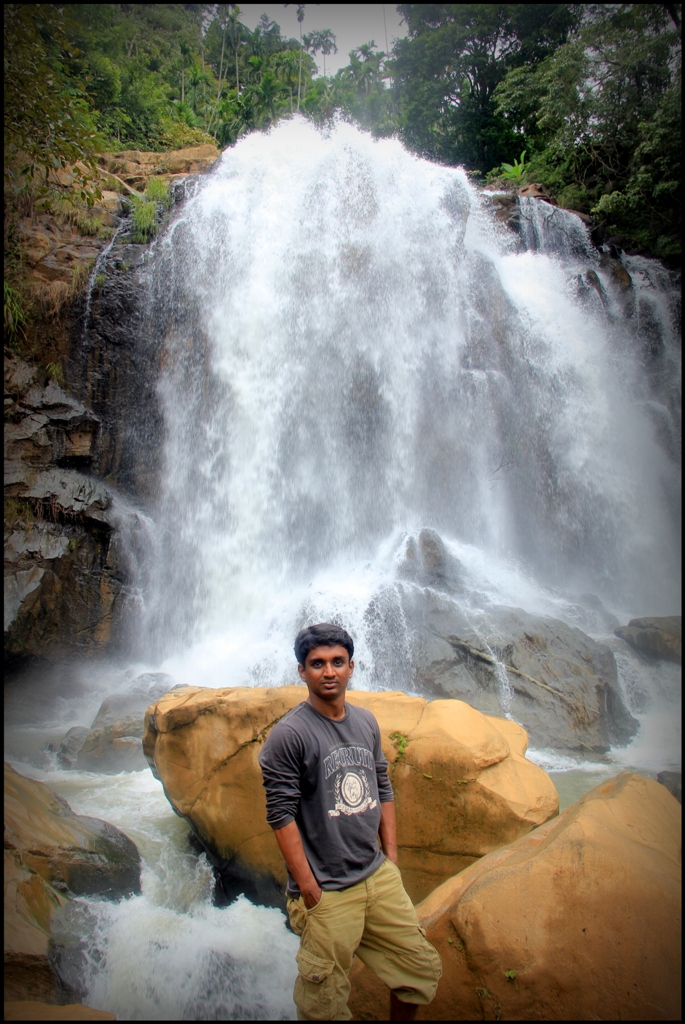 It was a nice place to visit. You will find many more water falls in and around Yellapura especially in rainy season. But our next plan was to visit Gokarna and cover in some more places around Gokarna.
While heading towards Gokarna stopped for quick tea break, we just came 10 Kms away from Shirley falls I guess, while getting back to vehicle Deepu Saw sign board 'Hospete – 240 Kms' and asked shall we go to Hospete instead of Gokarna…!!! Most of us already been to Gokarna, but only couple of us been to Hampi so we changed our plan instantly and headed towards Hampi… J
Took U – Turn and started our journey towards Hampi. Seriously we should appreciate cab driver for baring us with instant plans… J
Again came back to Yellapura and stopped in same 'Sri Krinshna Vibhava" hotel for lunch. After finishing our lunch headed towards Hampi which was approximately 6 hour's drive from Yellapura (including all breaks).
On the way in Gadag visited 'Gadugina Veera Narayana' temple and by the time we reached Hospete it was around 8.00PM. Next challenge was to find hotel for stay, since it was long weekend all the hotels were filled with tourists. We enquired all most all hotels in Hospete but we didn't find any hotel to stay. Finally around 11.00PM managed to get rooms to stay. More than visiting places we spent most of time in journey and in finding hotel on Day 2…!!!