Trip was going as per plan until Deepu saw that Hospete board, after the last minute change in plan we reached Hospete with out any prior preparations in terms of accommodation, somehow managed to get rooms to stay, but in the morning next question in front of us was what's next…!!! To be frank 15 days also not enough to explore Hampi, we were there to explore Hampi in one day. From Hospete Hampi is at 13 Kms distance, which won't take more than 20 – 30 mins.
We started with Vittalla Temple which is famous for 'Kallina Rata' (Stone Chariot) and musical pillars. Always I will think, if these temples were not destroyed by enemies then how beautiful it would be…!!!
'Kallina Rata' (Stone Chariot):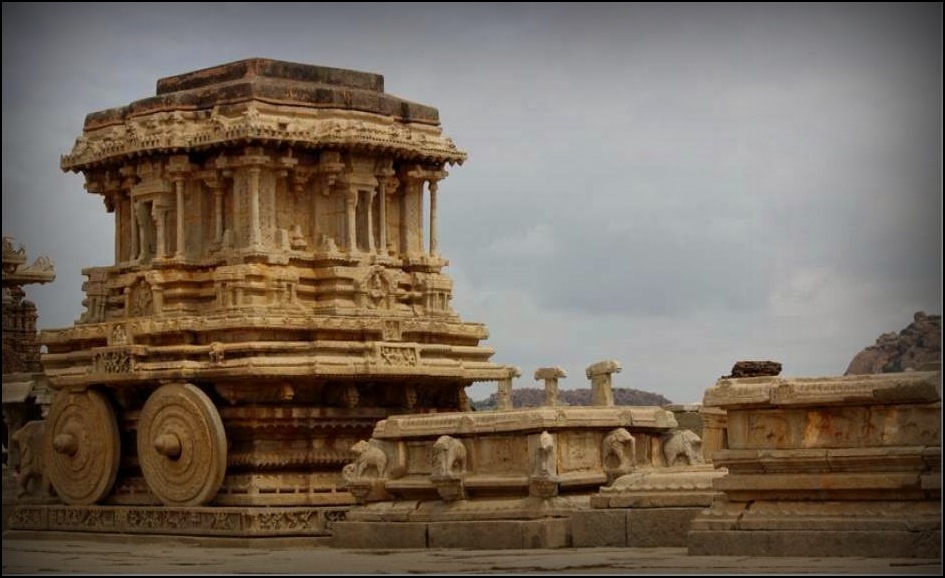 As mentioned earlier one day is not enough to explore Hampi, we just visited some of the monuments.
Covered as many places as possible and finally visited to Virupaksha Temple, this is the only temple which is not destroyed in Hampi.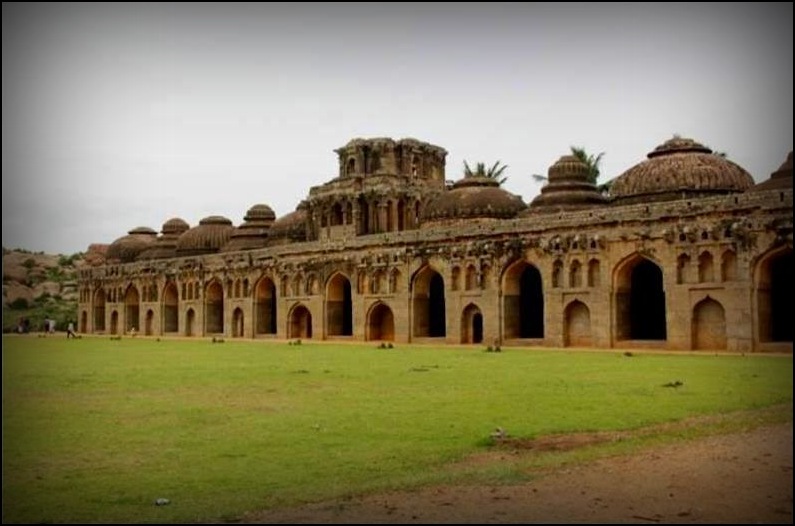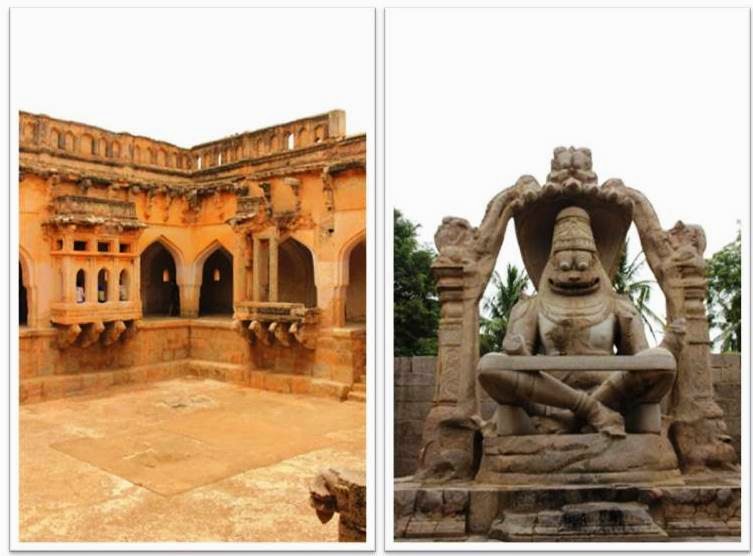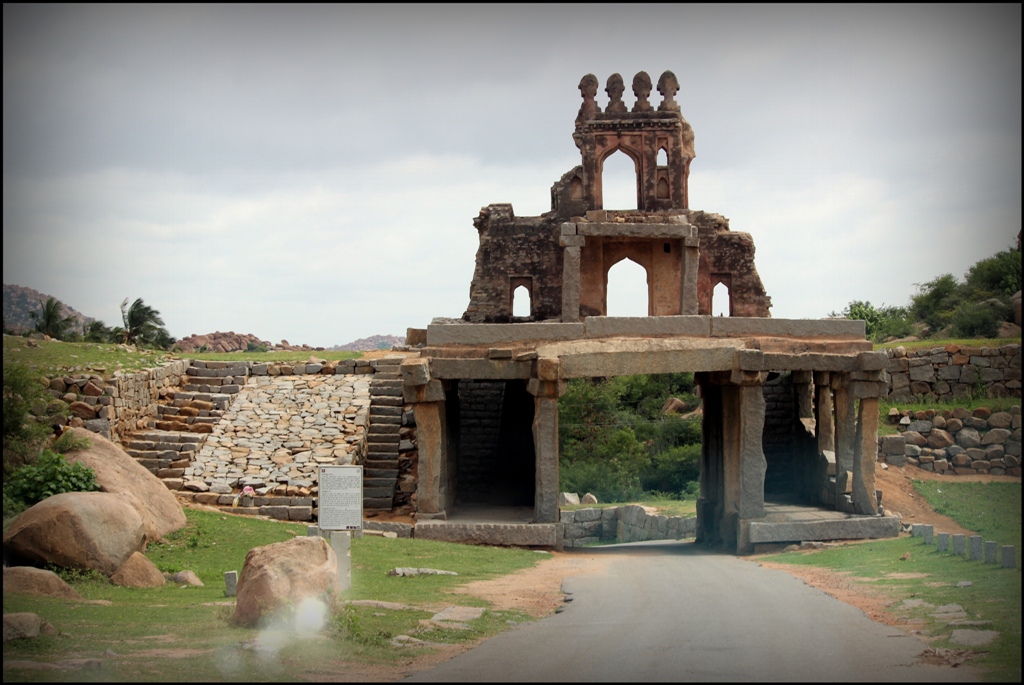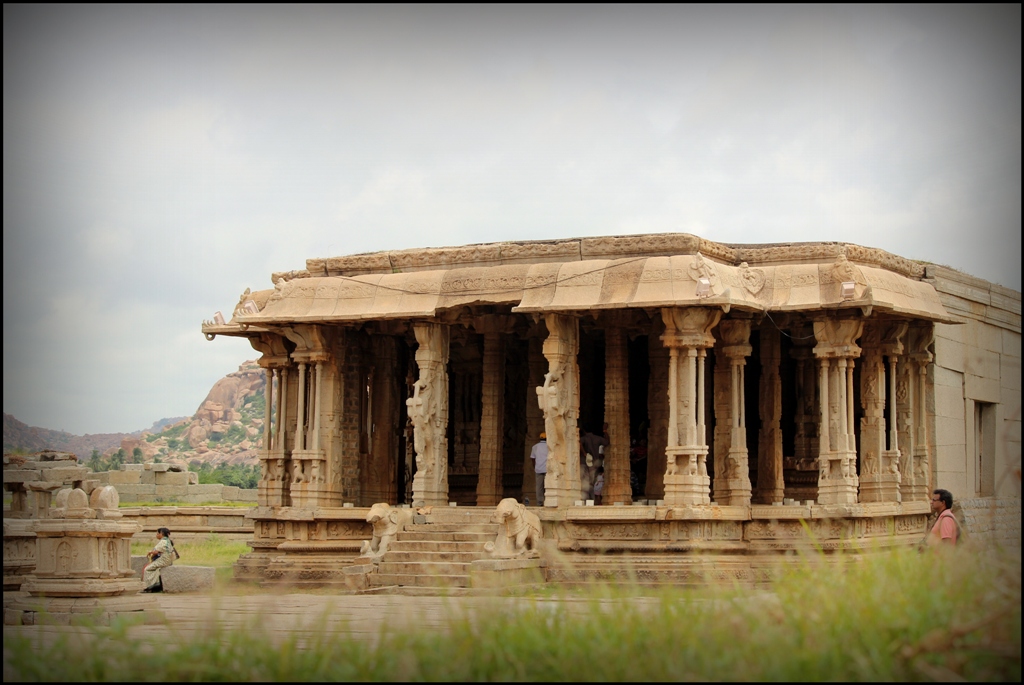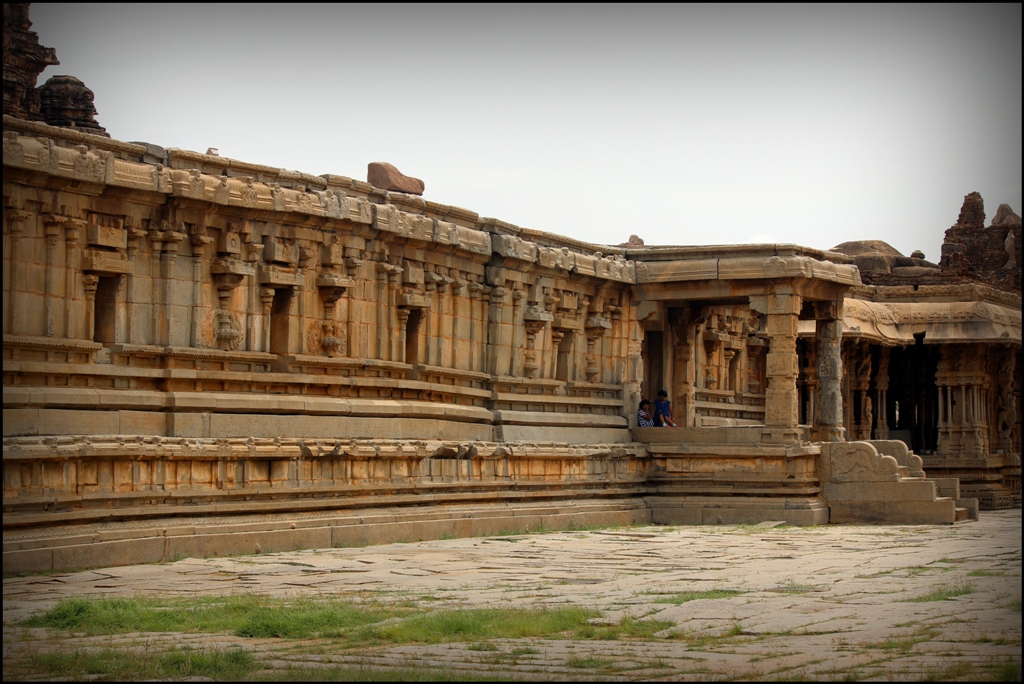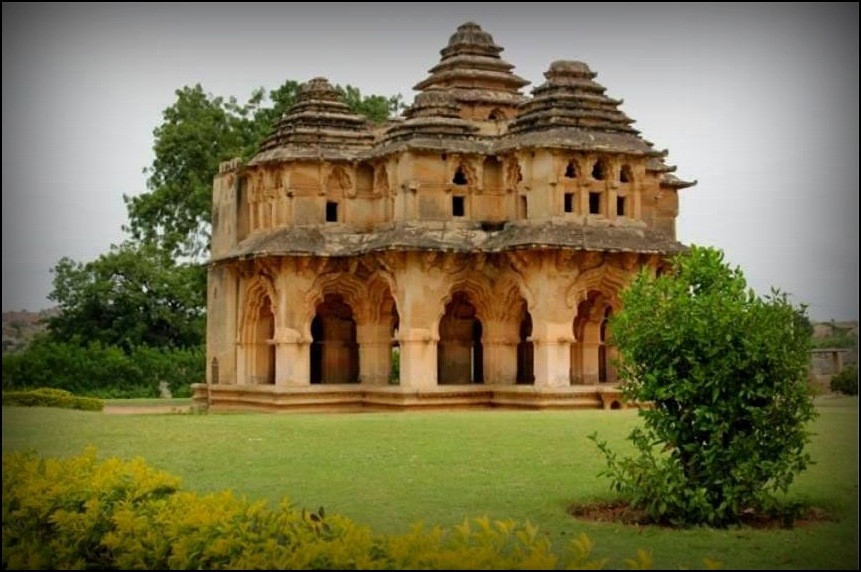 Next plan was to visit Tunga Bhadra (TB Dam) Dam, best time to visit this Dam is evening time, we can witness beautiful sunset and under lights Dam gates looks awesome… 😊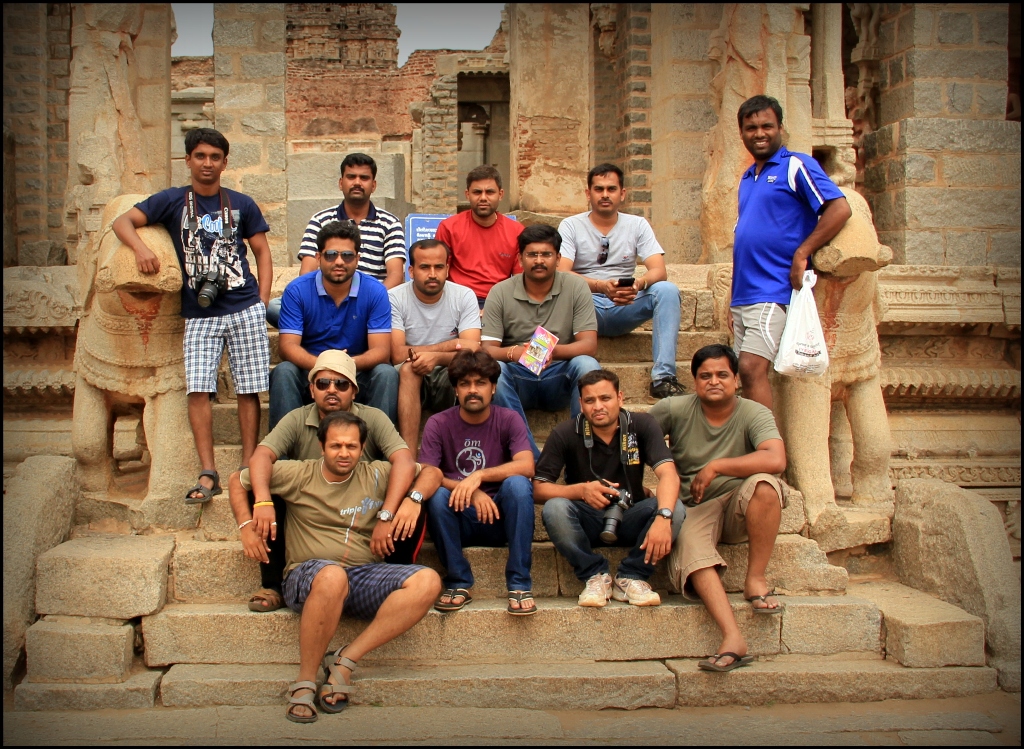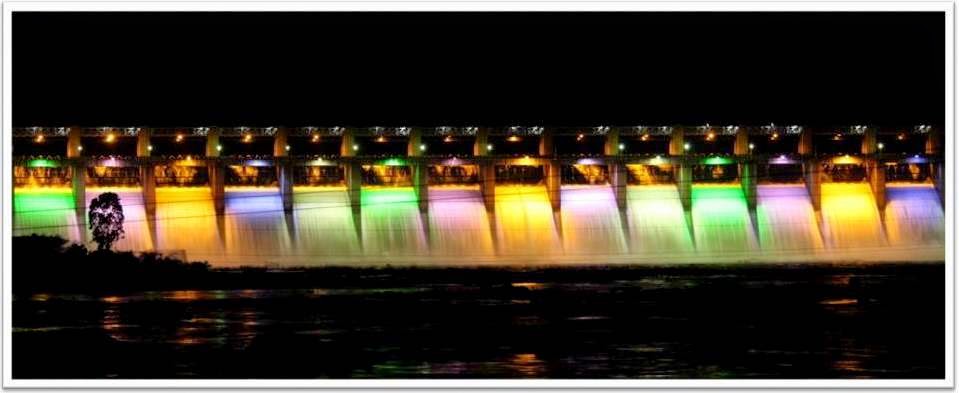 Because of cloudy day could not witness sunset, but enjoyed the cold breeze, musical fountain and lightings of the Dam.
On Day 3 only we winded up our trip covering Sathodi & Maogd falls on day 1 and Shirley falls on day 2, headed back to Bangalore and reached Bangalore morning around 6.00AM.