Day 14 of our ride we started from Patitop, actual challenge was in front of us now… we wanted to cover 280Kms to visit Wagah Border. I guess this was the only day we started our ride early as per plan. Left Patnitop around 5.00AM and headed towards Amritsar. Once we crossed Srinagar temperature was crossing around 40 degree…!!!
Due to long ride, short sleep and hot weather we were totally exhausted… stopped many times for quick breaks. Did nothing on the way, it was just ride, ride & only ride…!!!
Finally we managed to reach Amritsar around 3.00PM, done some circus to find out hotel. Just dropped all our baggage's at hotel and thought of finishing lunch and head towards wagah border. We were so fortunate to meet one person at hotel, he only arranged vehicle for us to go to Wagah border and he took responsibility of our entrance to Wagah border.
Wagah Border is 30 Kms away from Amritsar and it is Indo – Pak border. It is famous for Flag ceremony.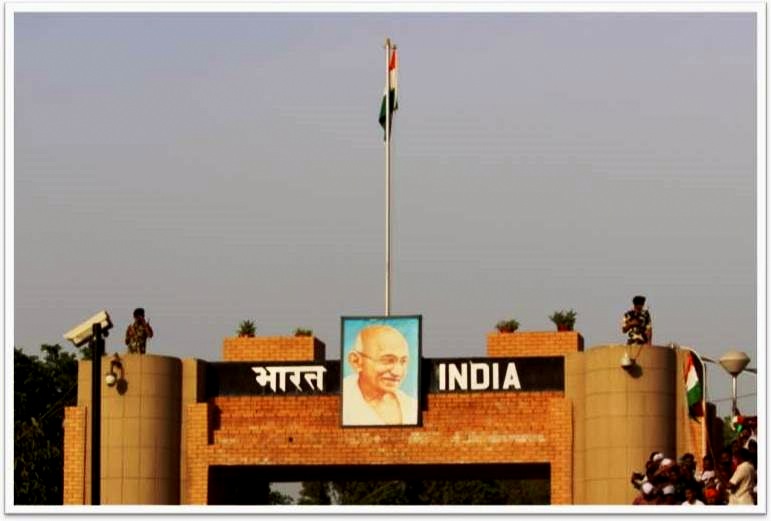 Wagah Border Flag Ceremony it happens every day throughout the year at sunset. It attracts more than one thousand people from both sides. If we reach early then we will get proper seat to witness the ceremony. Passport holders will get VIP entry (If we know any military officer then also you will get VIP entry). If we go through general entrance there will be separate seats for men, women, and no restrictions for VIP entries. It's better to be early and occupy the seats, as I heard some time it gets very crowded.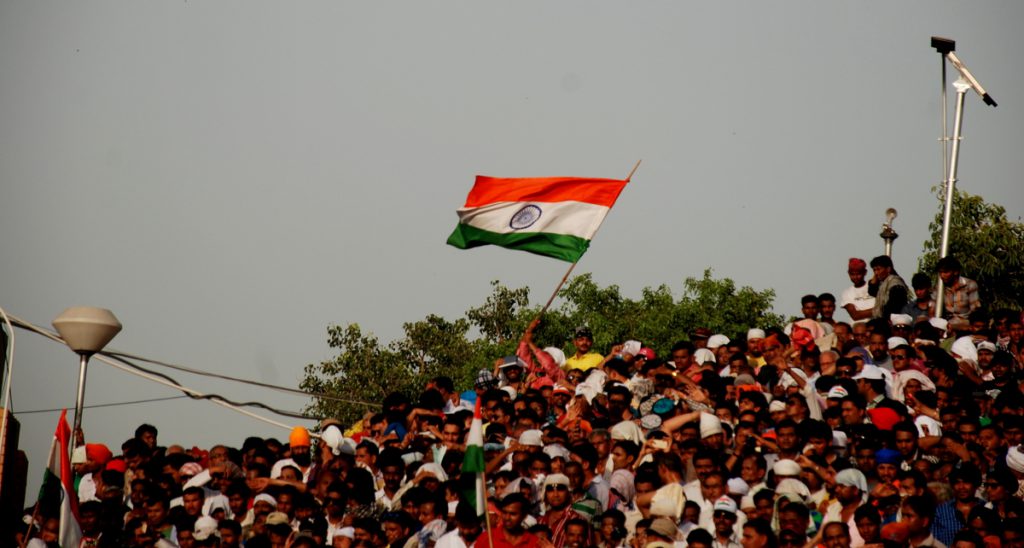 The procession happens with solid military precision and lasts for around 45 minutes. We can see well dressed, six-seven feet tall, Indian "Border Security Force" soldiers in khaki, and Pakistani "Sutlej Rangers" soldiers dressed in black, taking part in the ceremony.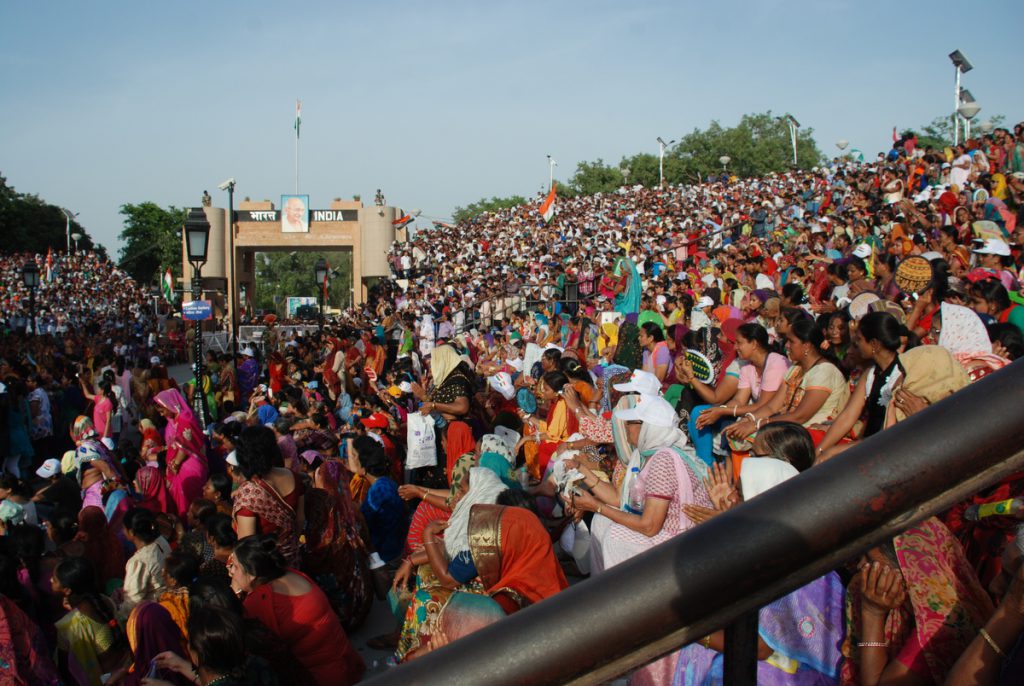 Because of huge crowd & extreme heat I was totally exhausted could not click good pics of the ceremony ☹
We were very happy, at last we could make up for this ceremony with all the struggles. Came back to hotel and took some rest. Next we planned to visit Golden temple.
Golden Temple of Amritsar is also known as Swarn mandir or swarna mandir, is the famous pilgrimage place for Sikhs. The Golden Temple has a unique Sikh architecture. Built at a level lower than the surrounding land level, The Gurudwara teaches the lesson of equality and humility. The four entrances of this holy shrine from all four directions, signify that people belonging to every walk of life are equally welcome.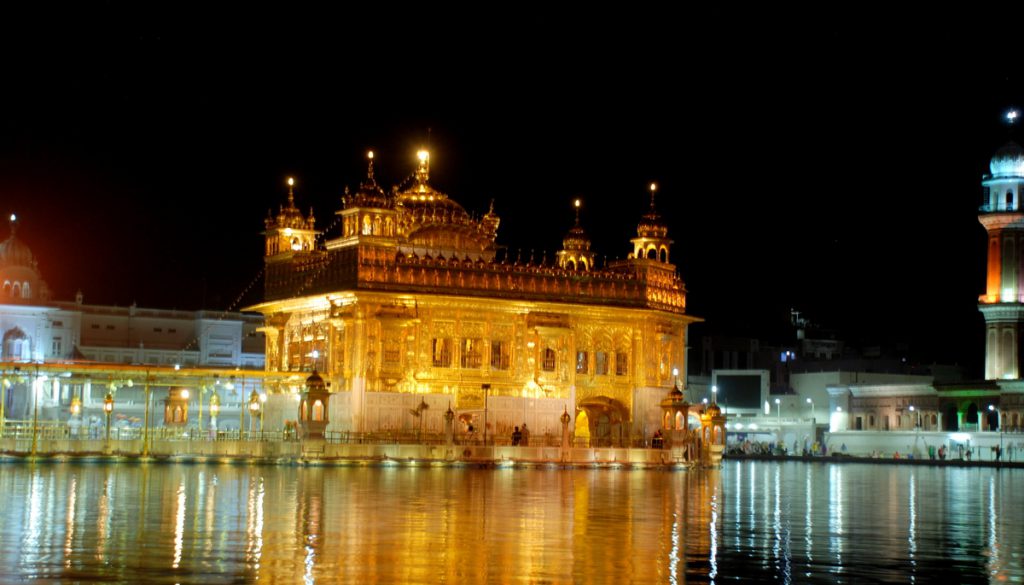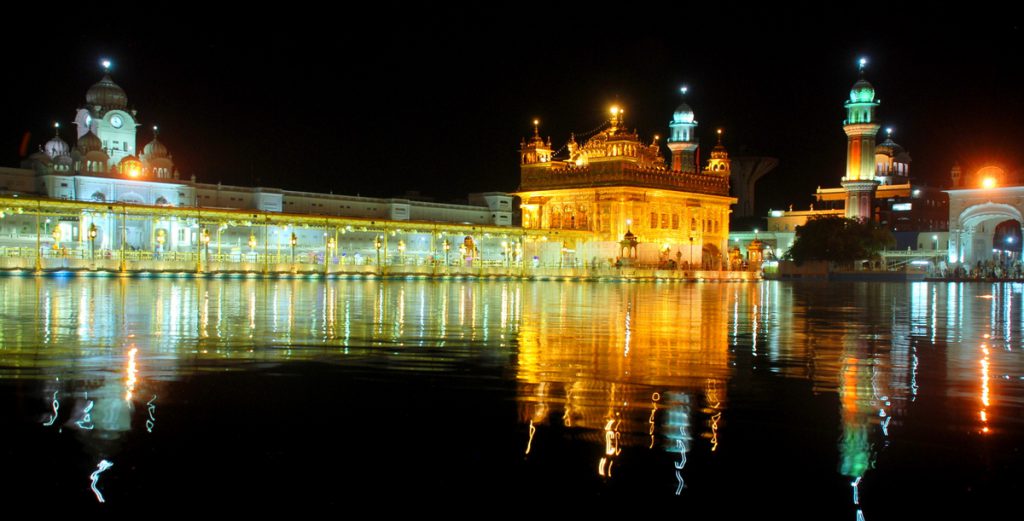 Deepu suggested that we will go late night so that crowd will be less. Golden temple will be open 24/7 to visitors… 😊 we had been to golden temple around 12.00 a.m. It was awesome experience to see the temple under lights.
Day 15: Amritsar
A long ride from Srinagar to Amritsar burn out all our energy, thank god we managed to visit Wagah Border and Golden temple as we planned. Only place left to visit in Amritsar was Jallianwala Bagh memorial garden. Morning woke up arramse and visited Jallianwala Bagh around 10.00 a.m.

Jallianwala Bagh is a public garden in Amritsar, and houses a memorial of national importance, established in 1951 to commemorate the massacre by British occupying forces of peaceful celebrators on the occasion of the Punjabi New Year on April 13, 1919 in the Jallianwala Bagh Massacre.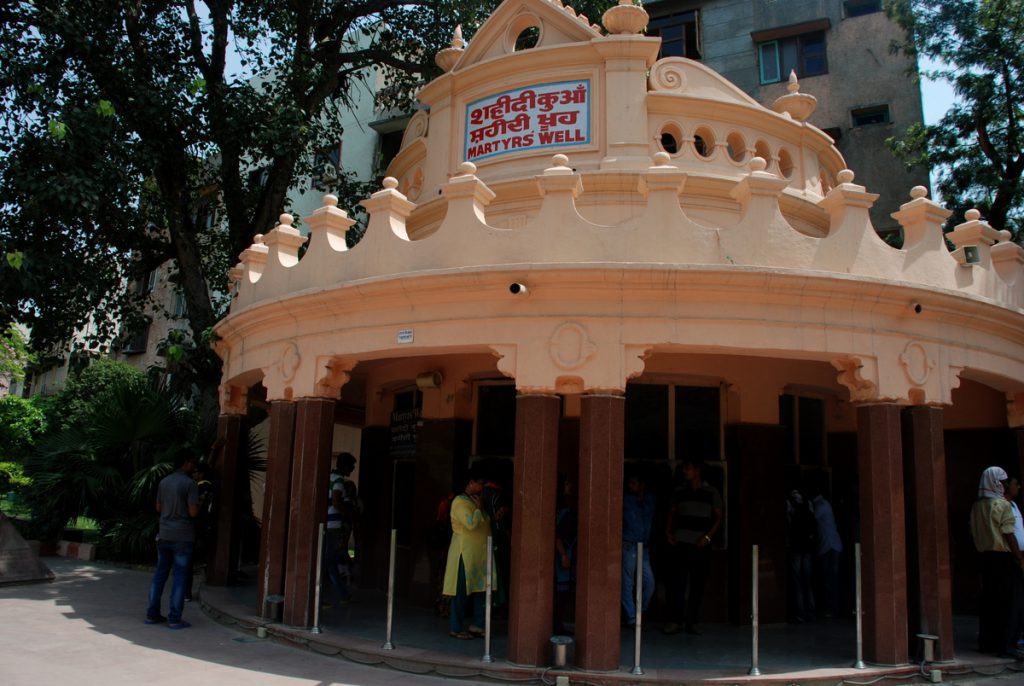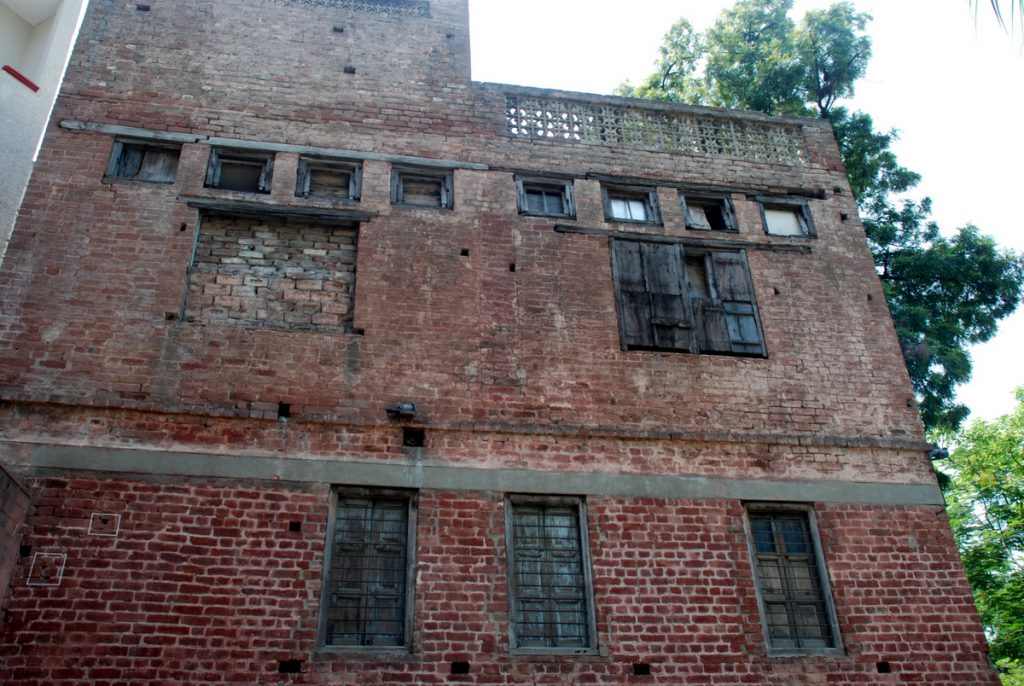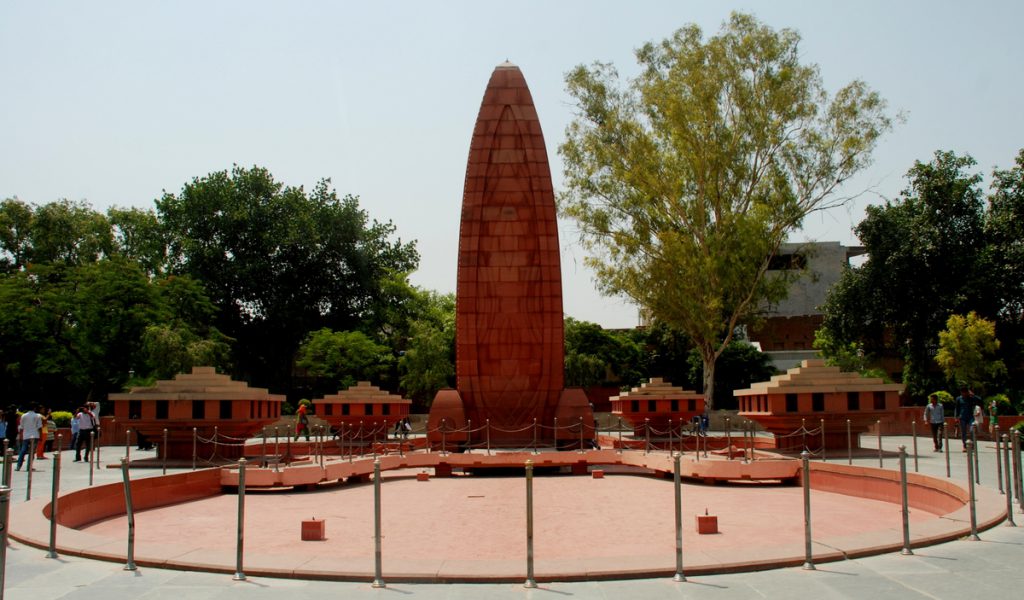 Once we were back from Jallianwala Bagh memorial garden it was time to pack up from Amritsar and head towards Chandigarh. Finished our lunch at Amritsar and started our ride towards Chandigarh. From Amritsar to Chandigarh it was ride 235 Kms we estimated to cover it 5 hours. But due to heat we took almost 6 to 7 hours to reach Chandigarh (Including our stop at McDonald's 😊).
Reached Chandigarh at 9.00 p.m. but we struggled a lot to find a hotel to stay. First time in entire trip police stopped me (in fact I was riding my bike without helmet ☹ ) and paid Rs.200/- fine for riding bike without helmet.
After all difficulties found some hotel to stay, by the time we settled at hotel it was around 11.30 p.m…!!!
Day 16: Chandigarh
Finally it was time to windup our trip. Visited almost all the places which we planned (even dropped couple of places which was there in our list due to time constrain). No such plans for final day, our flight was at 5.00PM, initially we thought of roam around Chandigarh but keeping heat in mind we dropped plan of going for a ride and decided to go for a movie.
Climax of this trip was not so simple… after all we had been to adventures trip and how can we expect smooth ending out of it…!!!
We started from hotel morning around 9.30 a.m. we thought of having breakfast out-side and then go for a movie. Not even 15 mins while searching for good restaurant again police stooped my bike…!!! This time I was wearing helmet and had all vehicle documents with me, so without any fear just stopped and showed all documents. All of a sudden he started righting slip for me when I asked what's wrong at that time he said your pillion is not wearing helmet…!!!
Straight away he took my bikes RC book and asked me to go and pay the fine in RTO office and then come back to collect RC book. They were not ready to accept the fine at the spot. We tried to convince him but nothing helped.
Chandigarh roads are very confusing for me, Opps… those sectors very difficult to understand. Finally managed to find RTO office, but that office was crowded like anything. By the time we paid the fine amount and collected bike documents from the police it was around 2.00 p.m.
Now next challenge was to drop our bikes in Gati courier and come back to hotel and pack up things. When we reached Gati Courier and dropped our bike time was around 3.00 p.m. Total Kilometres we traveled in this trip was 2870… 😊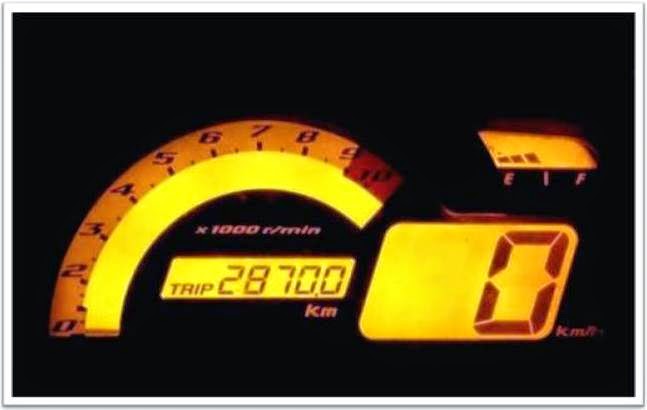 We thought of having lunch after dropping our bikes, but that also didn't happen due to time constrains. Due to all these drama didn't had food on last day of our trip…!!! When we headed towards Airport, heavy rain started and took more time to reach than expected.
Finally reached airport on time… 😊
Overall it was wonderful ride and one must do it at least once in a life time.
Special thanks to Deepu for managing entire trip and thanks to everyone in the team for making this trip as memorable one 😊