Once we cross Kargil Memorial head towards Srinagar. Main challenge was in-front of us, crossing Zoji La pass!!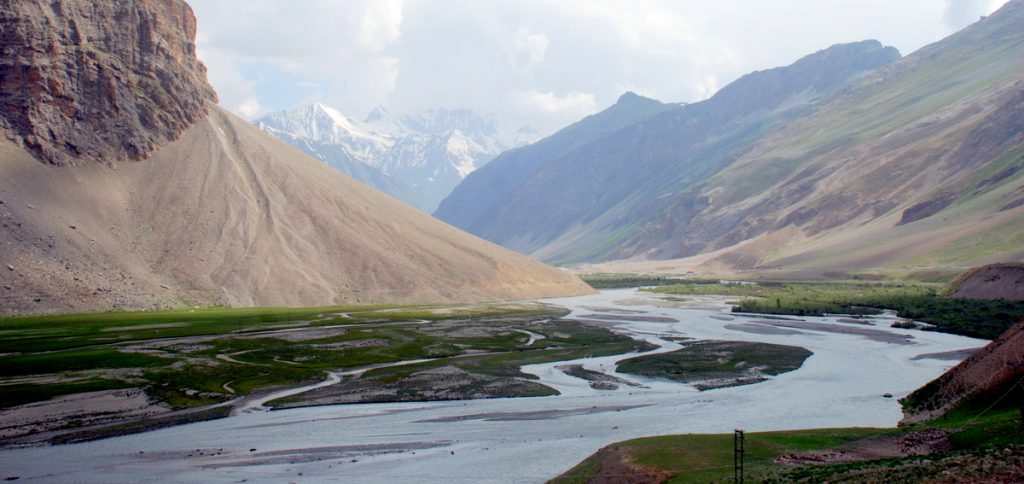 Road was worse in this stretch but nature around us was beautiful. Nature at its best 😊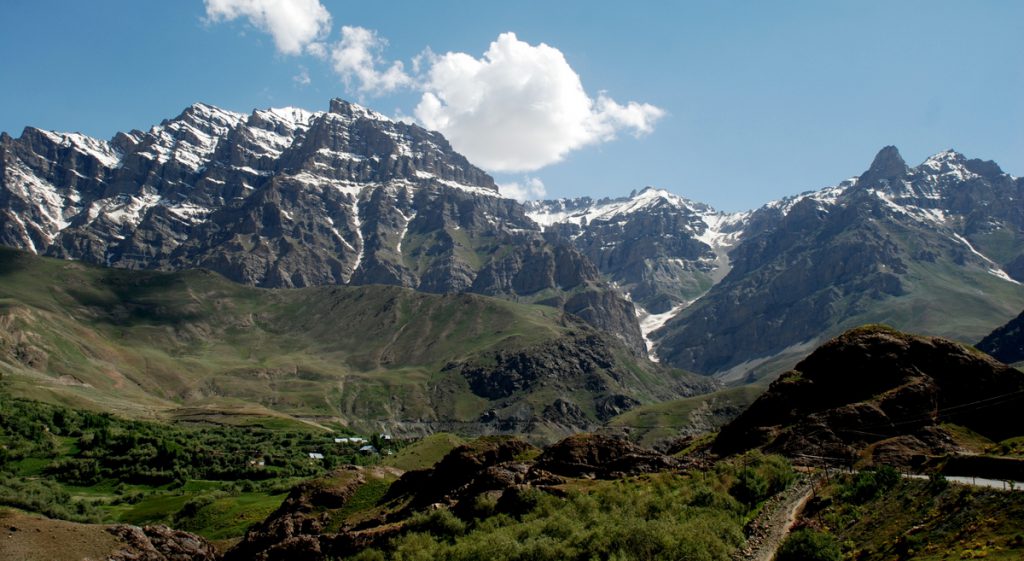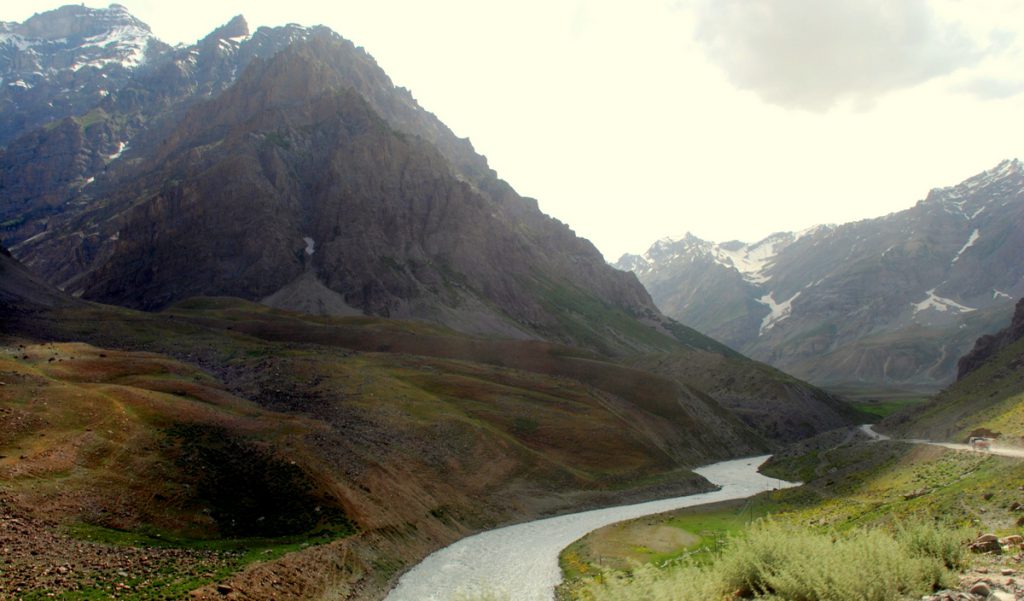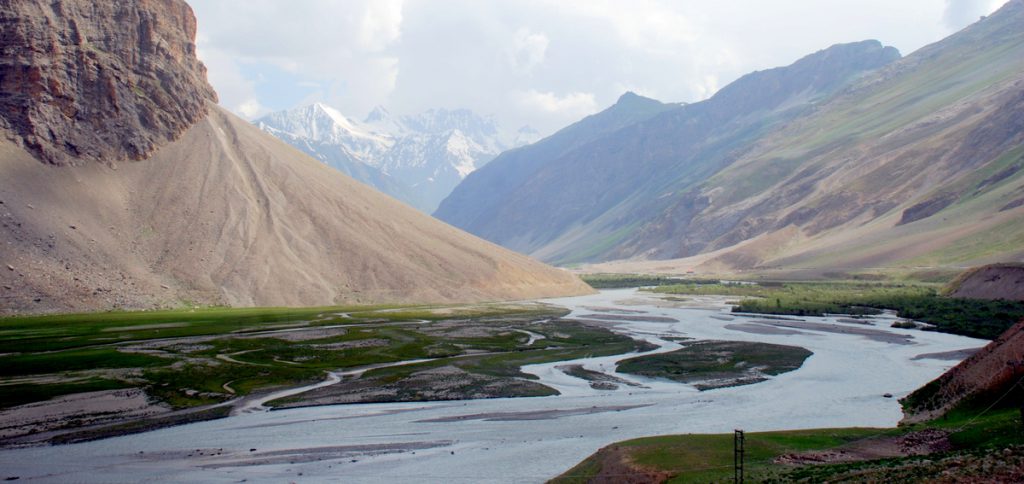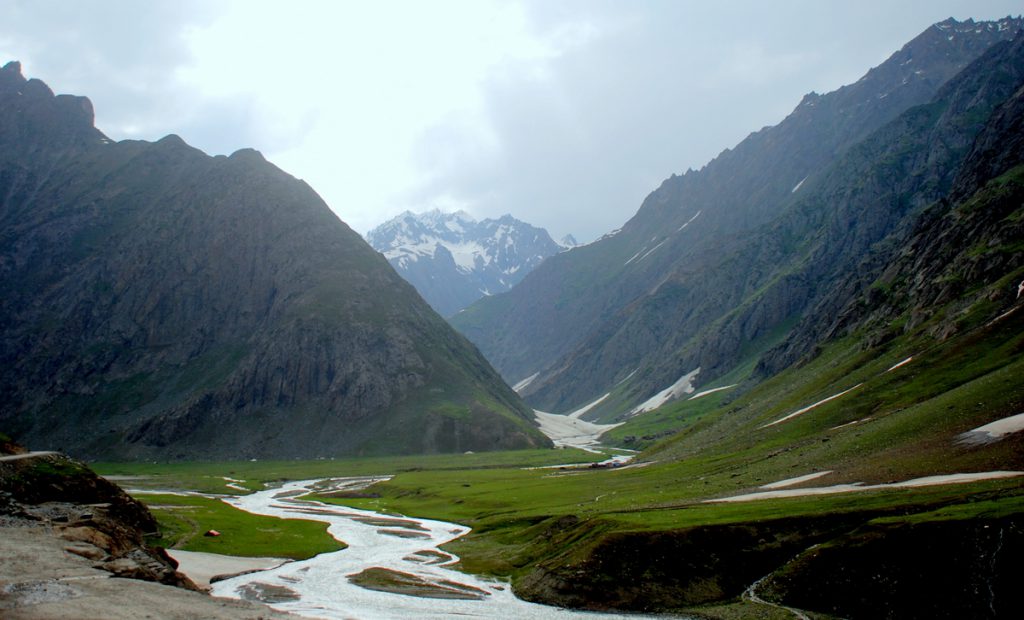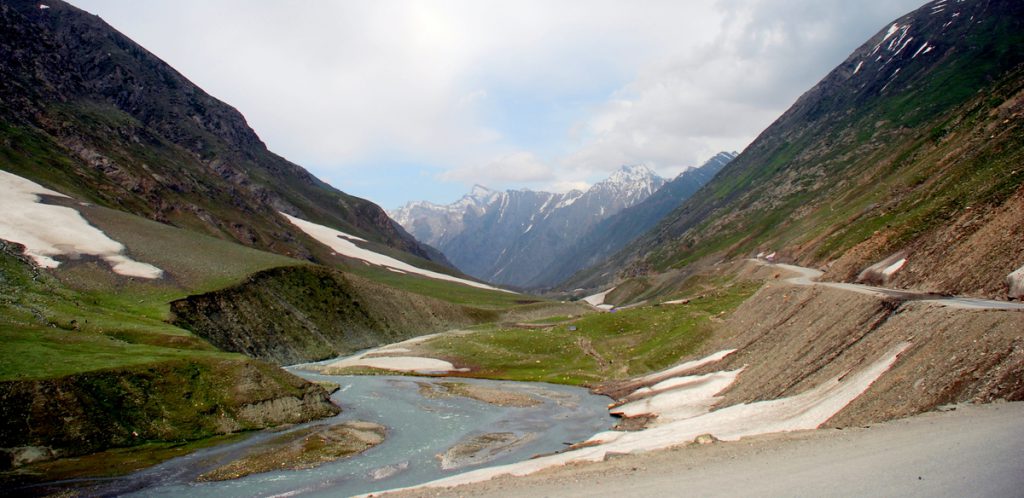 Reached Zoji La pass around 4.00 p.m, we need to enter our details in this check post. When we stopped to enter our details in check post, talked to one of the tourists who were coming from Srinagar and asked them about the road, they told us its very bad and in bikes it's not advisable to travel at this time (Since it was already 4). But we didn't had any option other than continuing our ride, we just continued (what we thought is already we crossed many toughest routes so it will be ok).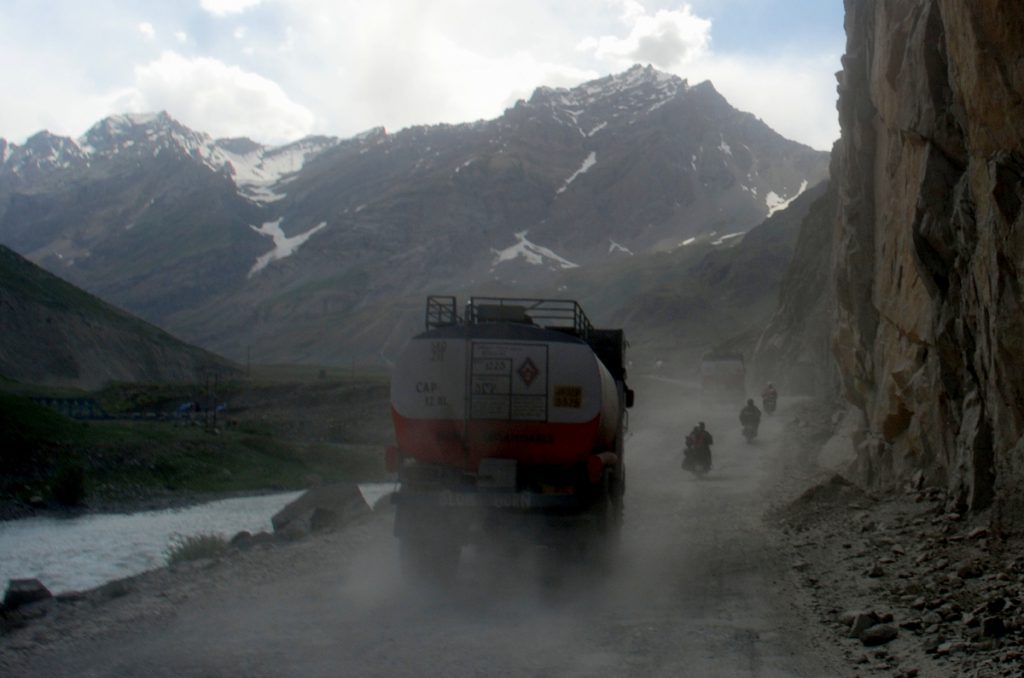 Road condition is very bad in Zoji la pass, main problem is dust, road will completely cover with dust when vehicles move, visibility of road was 0%…!!! Somehow we managed to continue our ride. At one point road will divide, vehicles move towards Srinagar will take one road and vehicles coming from Srinagar will take another. When we crossed this point now traffic was bit ok but road condition was same. Land slide was happening at one point, same time they were clearing the blocks and allowing the vehicles to move. Ullas & Deepu managed to cross this point with their bikes, here road was bit slippery so I was crossing by walk and Vagee was riding my bike, when I was crossing all of a sudden rocks started falling from top and people around me started shouting run… run… Oh god…!!! Seriously I don't know how I crossed that pass, when I crossed and looked back the road was completely blocked by land slide and the person who was clearing the block said they are not going to clear it for the day, they will start working again in the morning.
My legs were shivering literally, our rest of team was left behind and they were at other side of the block. Later they took different route and joined us near Sonamarg.
I will not forget this day in my life. It was like rebirth for me…!!! I should thank Punjabi family who dropped me in their vehicle till Sonamarg since I got separated from team. After many circus joined our group near Sonamarg…!!! Waited for more than 30 mins to join our group. When we started from Sonamarg it was around 7.00 p.m so we decided to continue our ride and reach Srinagar which was 80Kms away from Sonamarg.
Finally reached Srinagar around 9.00PM, one more challenge in front of us to search for hotel to stay. Took help of some localities, one person informed us to directly go near Dal lake there we will get many hotels to stay. Finally we managed to get hotel, by the time we reached hotel it was around 10.00 p.m.
It was the long day of our entire journey; we managed to cover 340KMs…!!!
Day 13: Srinagar
Srinagar it was bit boring place after visiting many beautiful places in this trip. Heard many things about Dal Lake but after seeing that lake realized it's not worth to visit that place (or we were at wrong time).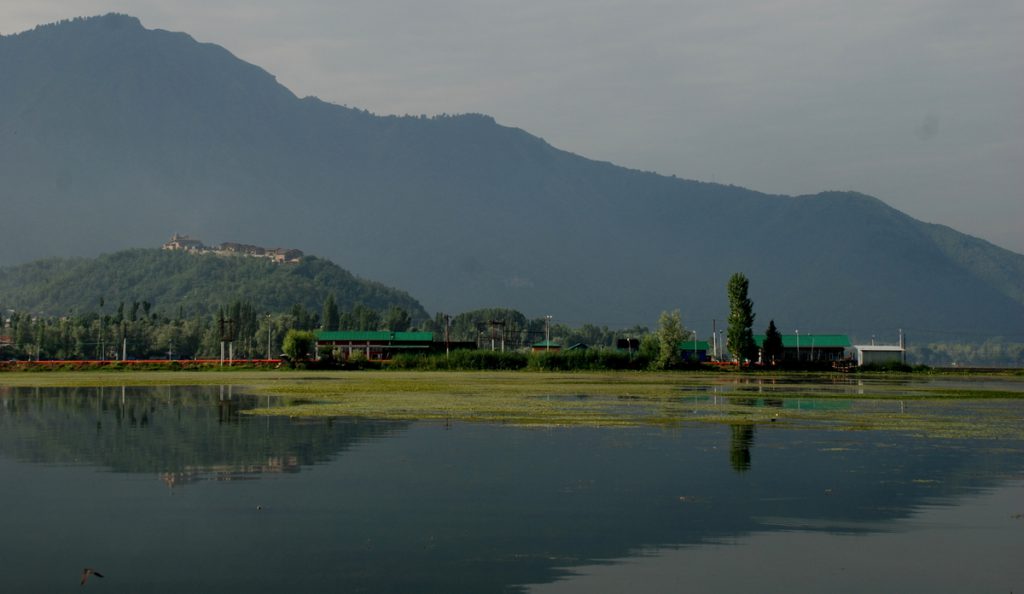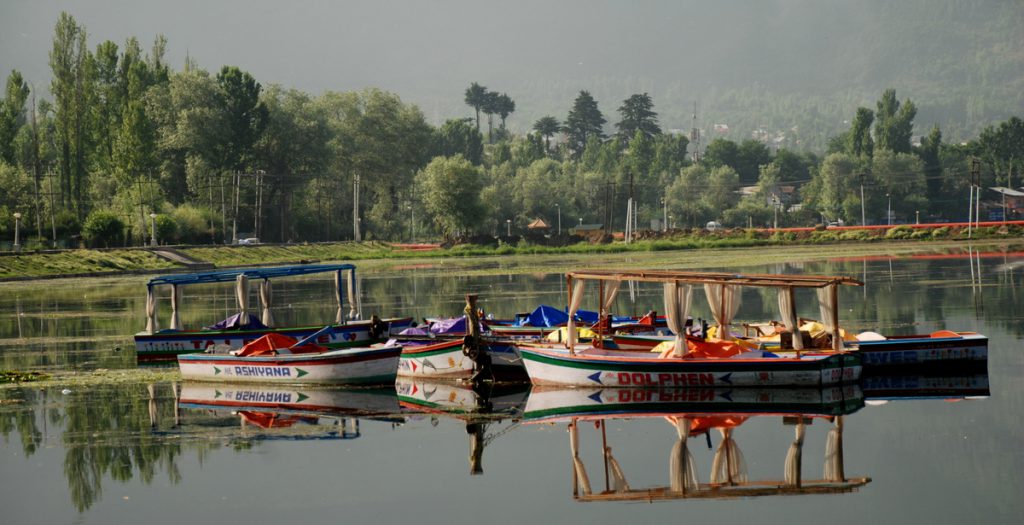 Took long ride across the lake but didn't see any interesting sites around this lake. Because of long ride on last day, other guys took time to get ready. By the time we finished our ride across the lake and breakfast it was around 11.00AM again went to military camp, but they didn't allowed inside due to security reasons. So we thought of leaving Srinagar and start our ride towards Amritsar, but our team members wanted to go for shopping. Deepu, Vagee and me came back to hotel and started packing our luggage's and rest of team went for shopping.
We tied our luggage's to bike and we were waiting for rest of the group. Rest of our team turned back after finishing shopping at 2.00 PM, by the time we left Srinagar it was around 3.00 PM. Our next destination was Amritsar which was around 460Kms from Srinagar. So we decided to cover distance as much as possible, stop somewhere near Patnitop and reach Amritsar before 3.00PM next day to visit Wagah border.
Started our ride from Srinagar, once we reach Anantnag which is around 55 KMs we need to take right deviation, Vagee and me took right turn and we were waiting for our rest of the team, unfortunately our team missed to take deviation and went straight. Thank god mobile network was available in this region called Deepu and asked them to come back.
Waited almost 30 mins, finally we grouped up again and continued our ride. Managed to reach Patnitop and thankfully got hotel to stay. Did nothing much on this day, covered 180 Kms and halted for the day.
After crossing Srinagar, we were almost end of our trip, plan for rest of the trip was to visit historical places. And our adventurous ride was almost ended near Srinagar