Ride after visiting Pangong Tso Lake was bit smooth as well as some long stretches, plan for the day was to leave Pangong Tso lake bit early and reach Leh by lunch time and proceed towards Kargil on the same day if possible.
We have limited our stops while heading back to Leh and reached Leh around 3.00 p.m. had our lunch and picked all our luggage's from hotel and headed towards Kargil.
Kargil is around 210 Kms from Leh, we thought of covering at least 100Kms for the day and stop somewhere on the way.
Stopped near Magnetic Hill which is 30 Kms from Leh. The "magnetic hill" is located on the Leh-Kargil national highway and is bordered by the Sindhu River. The hill is assumed to have magnetic properties strong enough to pull cars uphill. Ullas took his bike to test the power of Magnetic hill but he didn't felt the effect…!!! Spent almost an hour in this place by seeing the circus done by the other people… 😊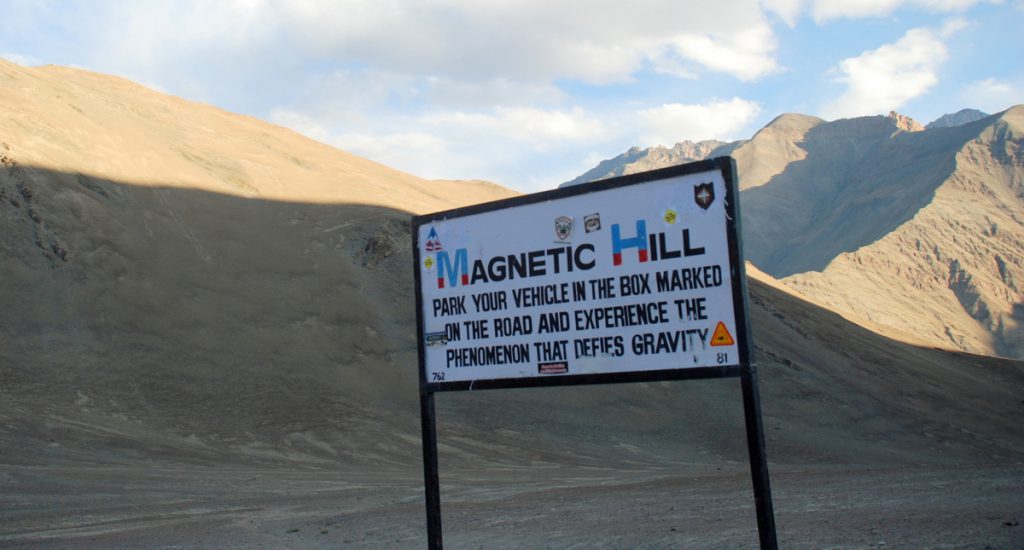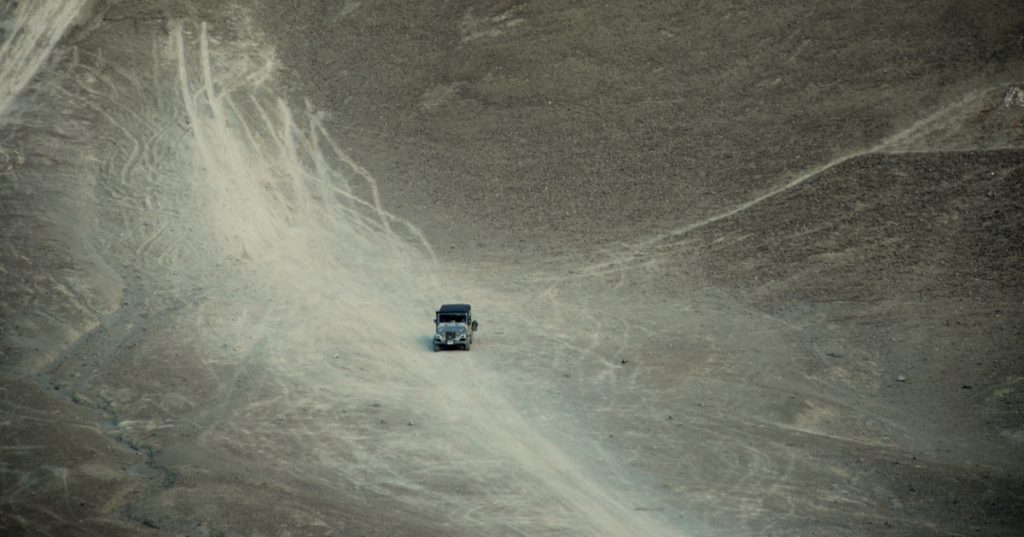 Continued our ride on NH-1 on bands of Sindhu River… 😊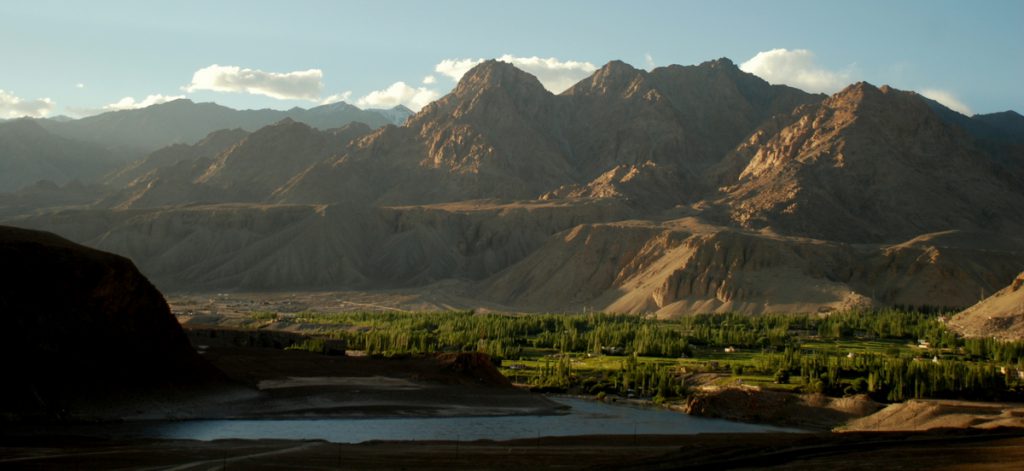 Ride on NH-1 was smooth and nice, as planned before managed to cover around 100 Kms from Leh. Ended our ride at Khaltse, after long ride it was time to relax.
Day 12: Khaltse
After ride on rough roads, it was time for smooth rides (we thought it will be smooth rides ☹). Our plan for the day was to visit Kargil, pass through Zoji la pass and stay somewhere near Sonamarg. But as always we could not stick to our plan (that was expected result :P)
It was perfect day to start our ride, had nice sleep last night, filled our tummies with good food, decent roads ahead, pleasant weather, what else required to start ride…!!! Started our ride from Khaltse around 8.00 a.m, we were just 140 KMs away from Kargil.
Roads were very good, but only thing was hair-pin curves…!!! Could not hit more than 50 Kms/hour speed, one common thing we used to see when we enter each village was this bell which was too attractive 😊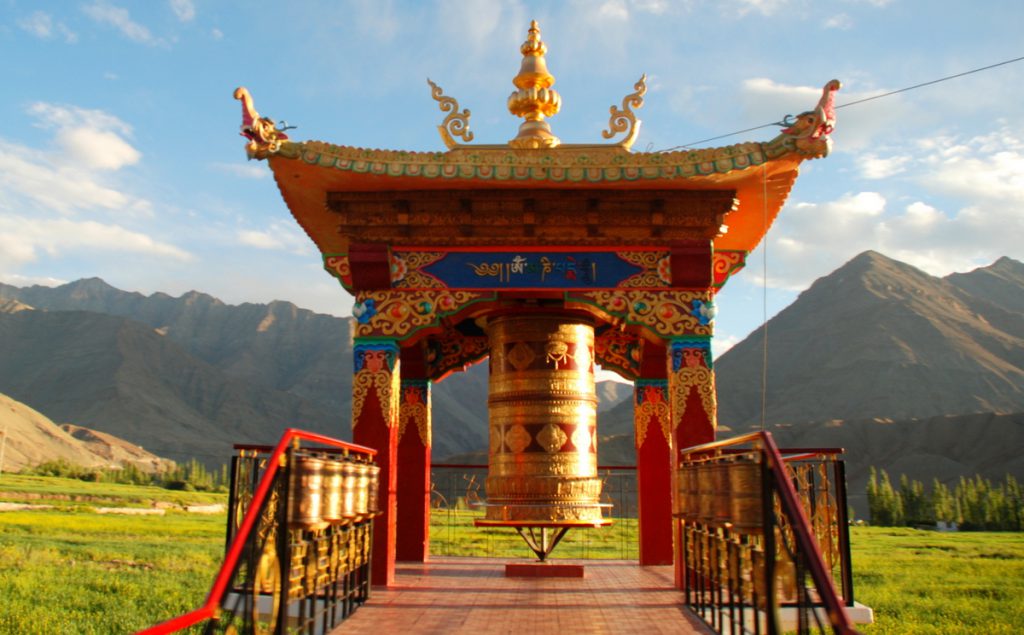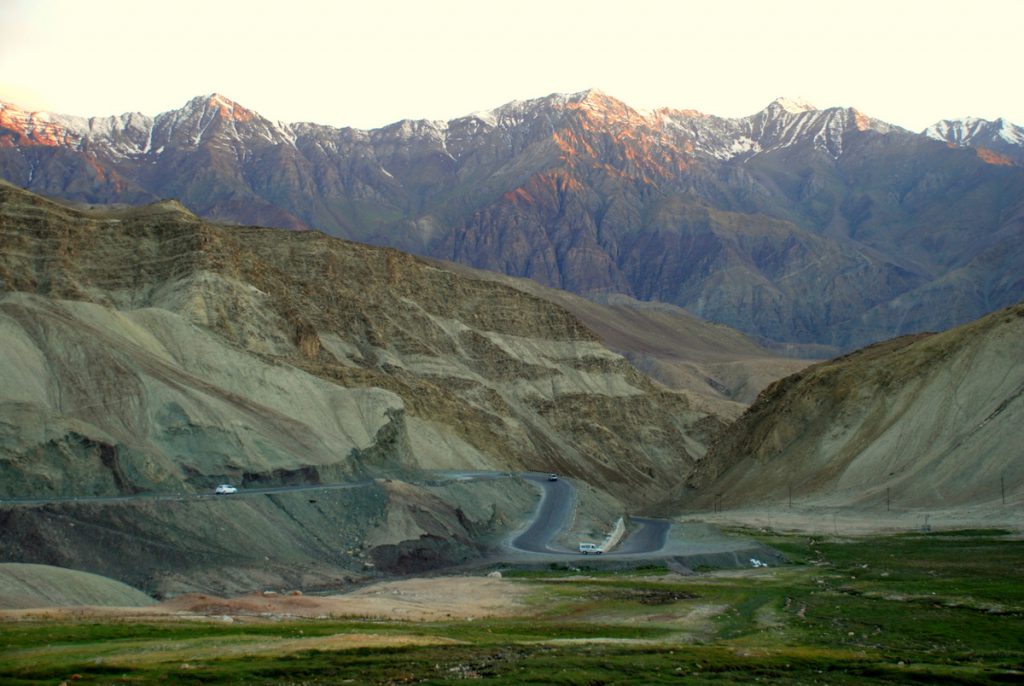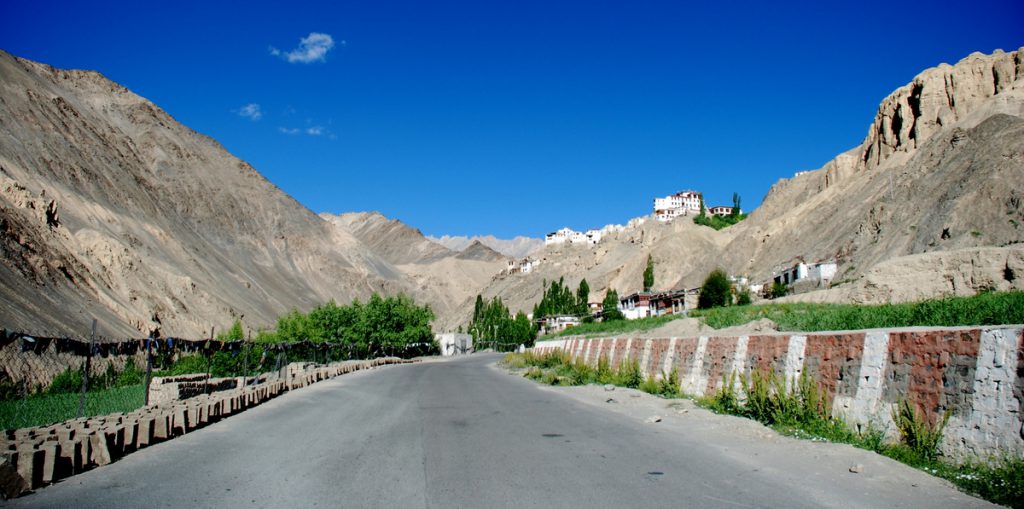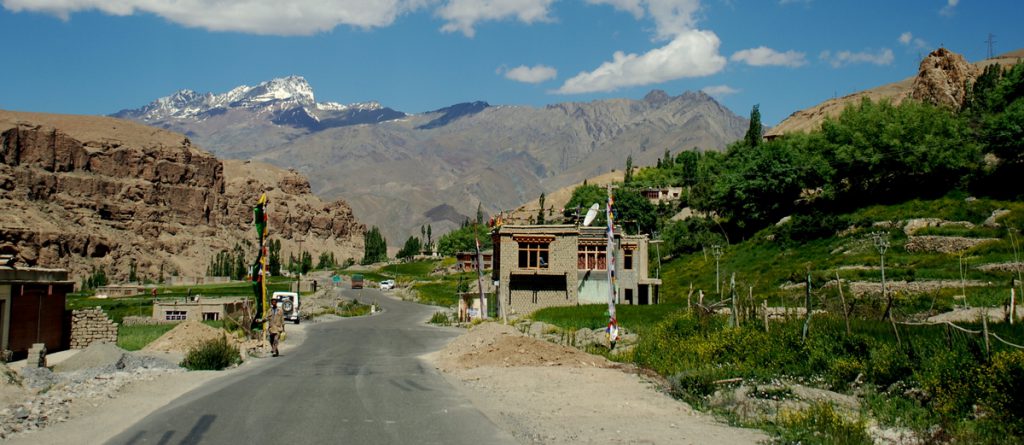 Reached Kargil Retreat Camp around 11.30AM and thought of having lunch in military camp. Though it was early lunch, after seeing menu decided to have lunch at this canteen. Tried Idly / Sambar, later only I came to know we should not try south Indian food in north India..!!! After finishing our lunch headed towards Kargil Memorial.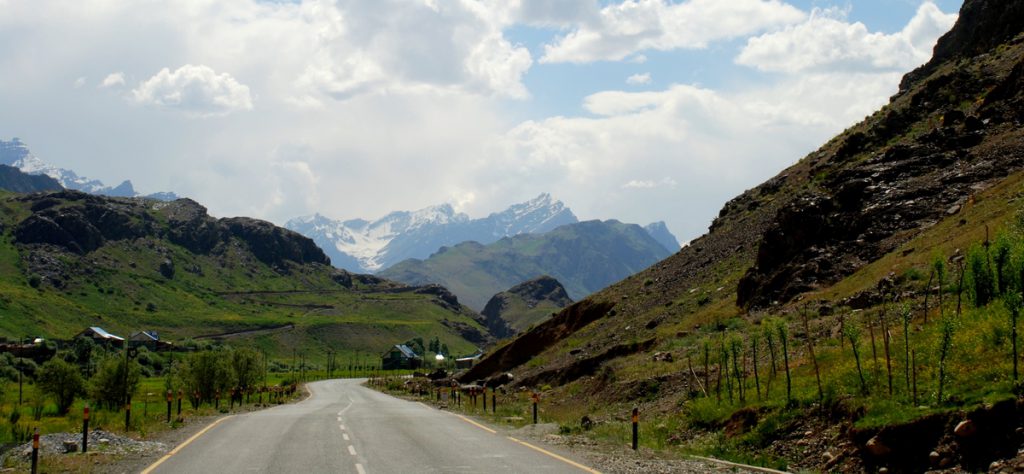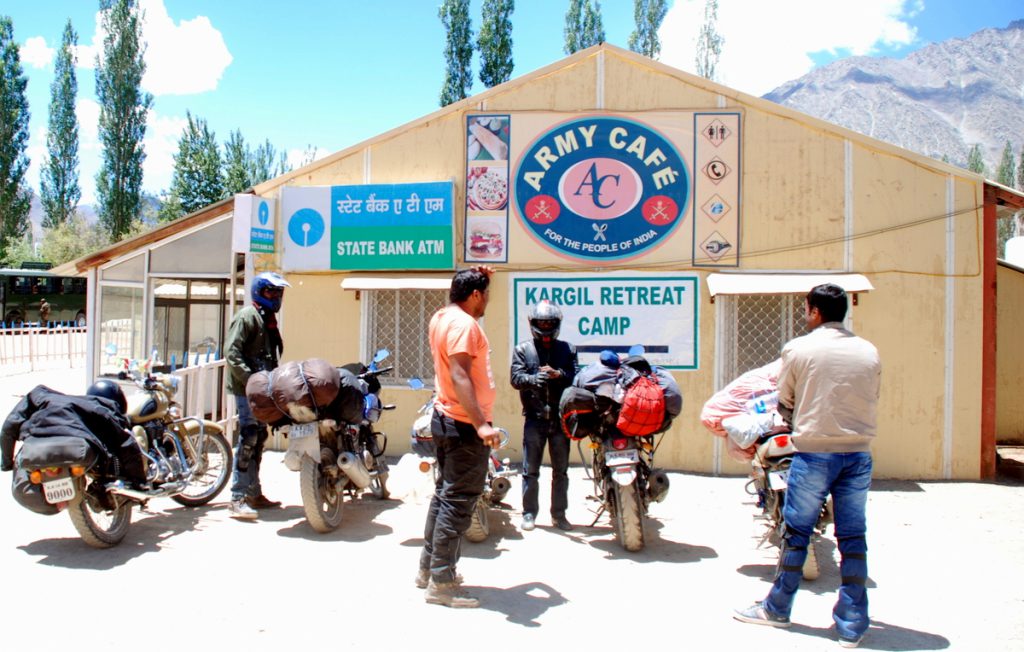 Kargil Memorial also known as the Vijaypath is located on the Srinagar – Leh National Highway. It was built by the Indian Army in the honour of the soldiers and officers who sacrificed their lives after bravely fighting during the 1999 Kargil War between India and Pakistan. The special thing about the War memorial is that it has been built on the theme of the India Gate.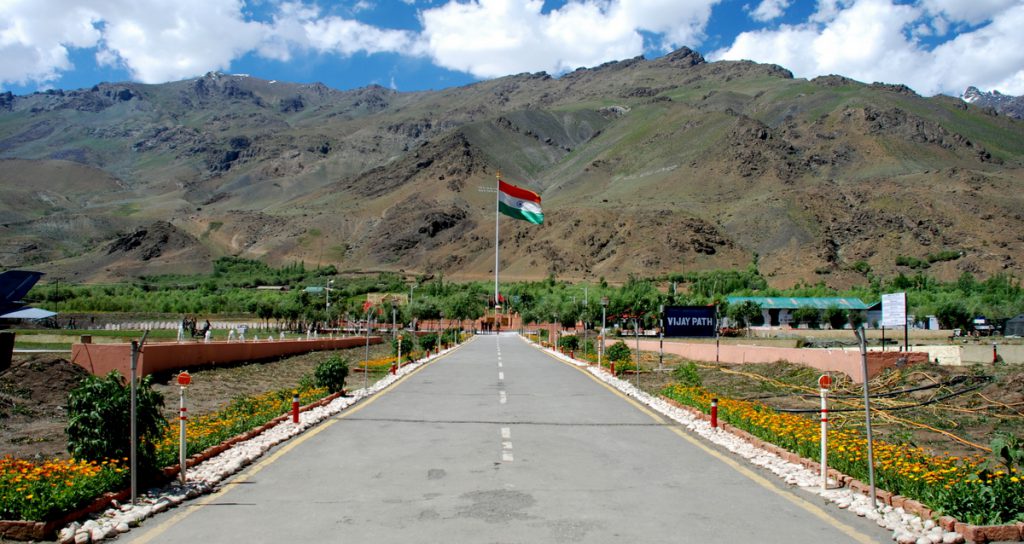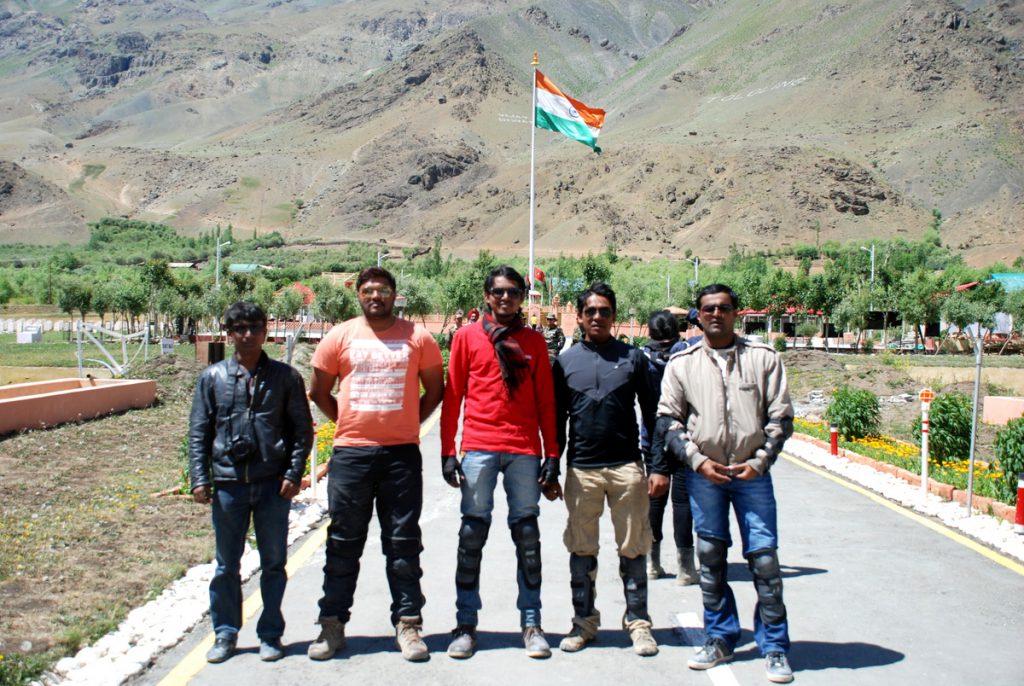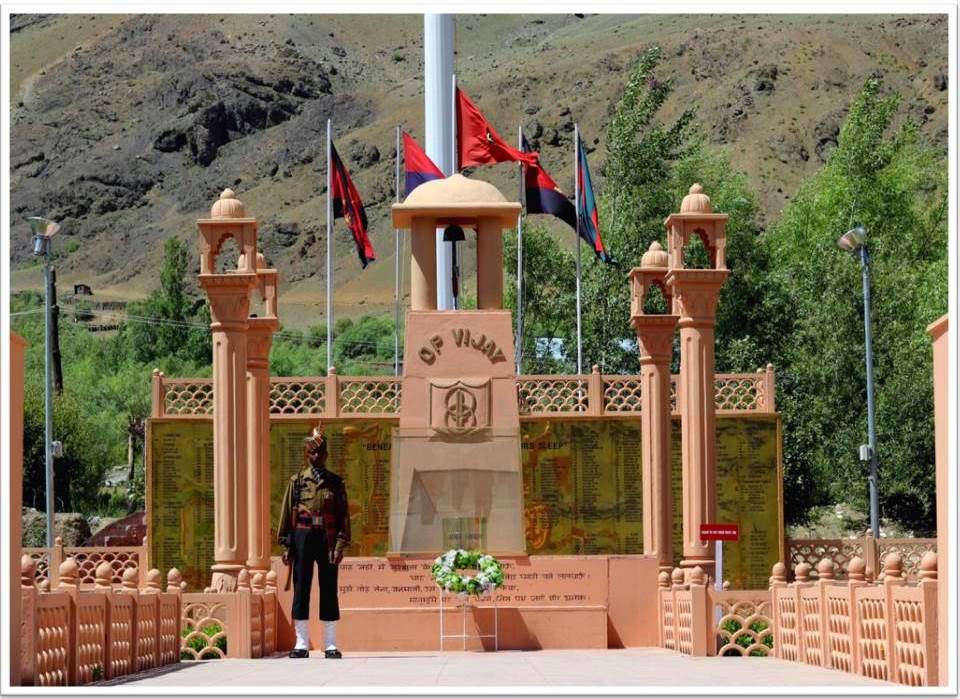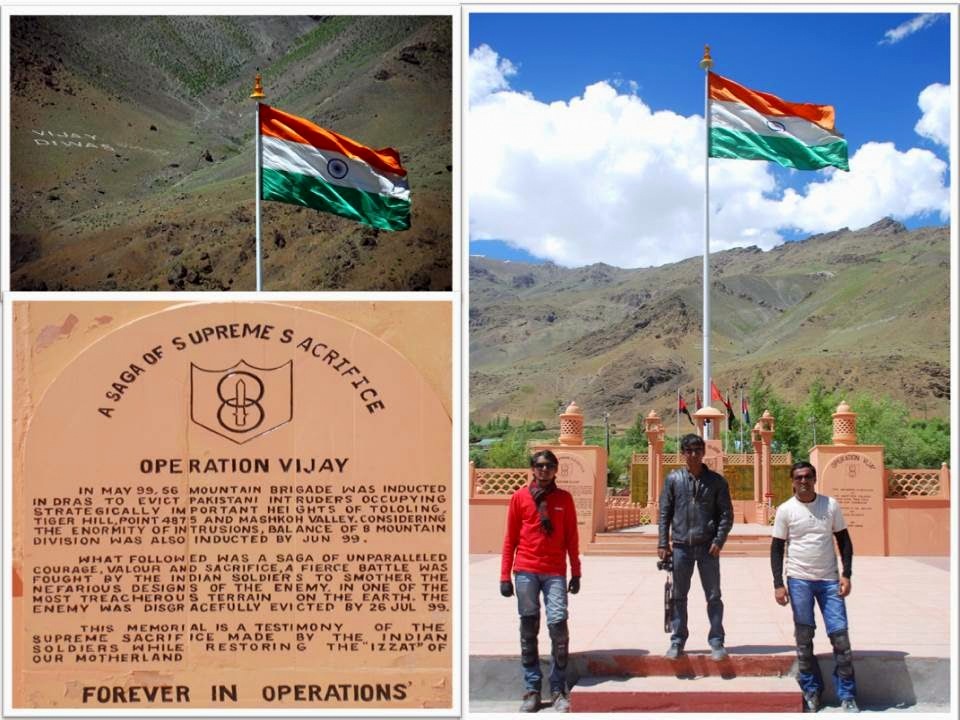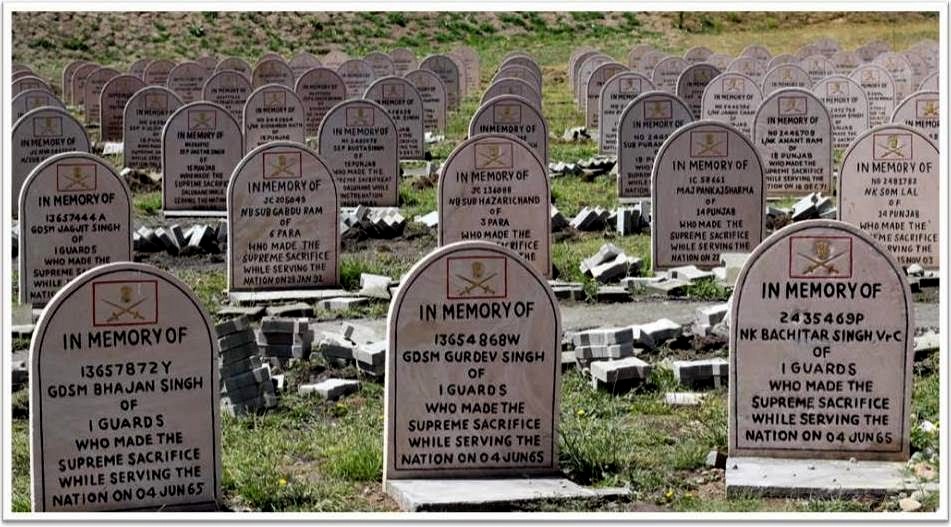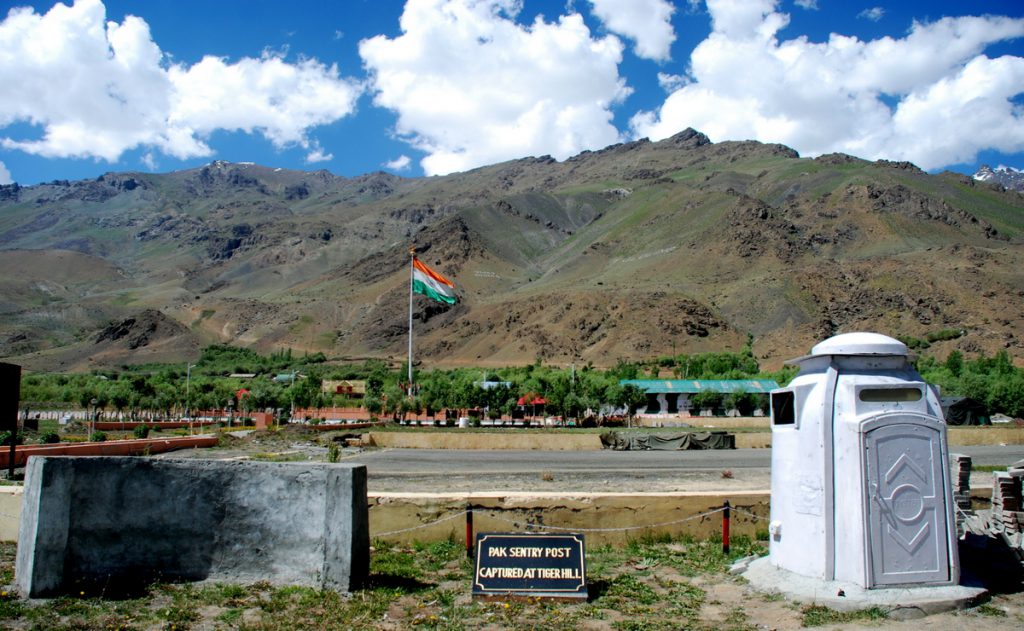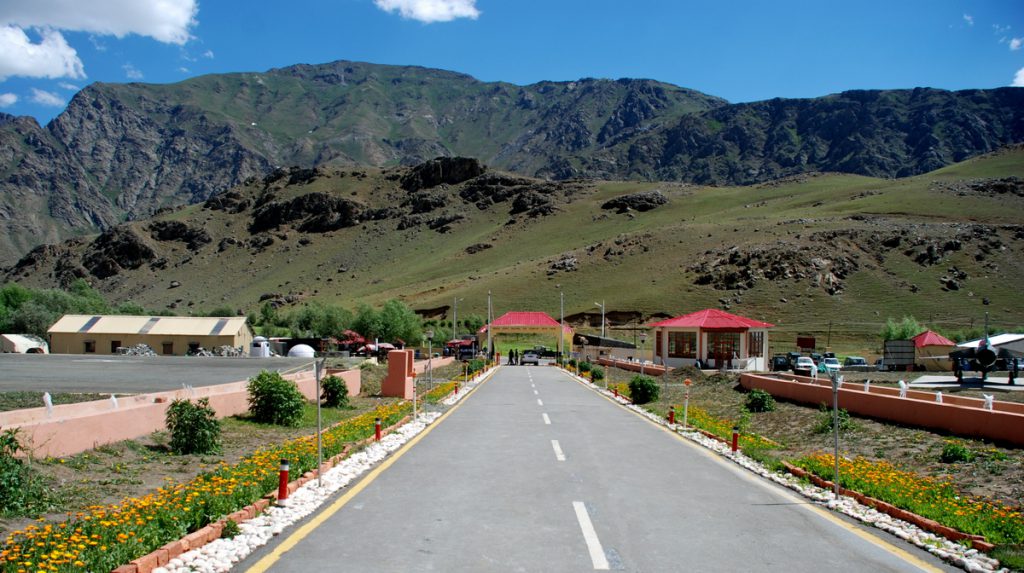 Kargil Memorial is one of the must visit places in this stretch.
Some un-expected experience while riding through Zoji la pass to be followed in next post, Keep reading!!
Cheers… 😊