A long & tough ride to Leh had extracted most of the energy out of us, but the major inspiring factor was that our next destination Pangong Tso (which is now a days famous as 3 idiots lake). This motivation filled our spirits and we were all set to go.
Our destination for the day was 170 Kms away from Leh. For the first time in this trip we started our ride on time without any interruption. Started our ride around 6.30 a.m. since there was 33rd Kalachakara function was going in Ladhak, there was slow moving traffic around the city. Traffic police deviated the traffic from out skirts of the city.
To reach Pangong Tso Lake we need to cross Changla Pass, on the way we stopped near Thiksey gompa monastery which is 20 Kms from Leh. Though we travelled couple of times in front of this monastery didn't get chance to stop near this monastery due to one or the other reasons…!!!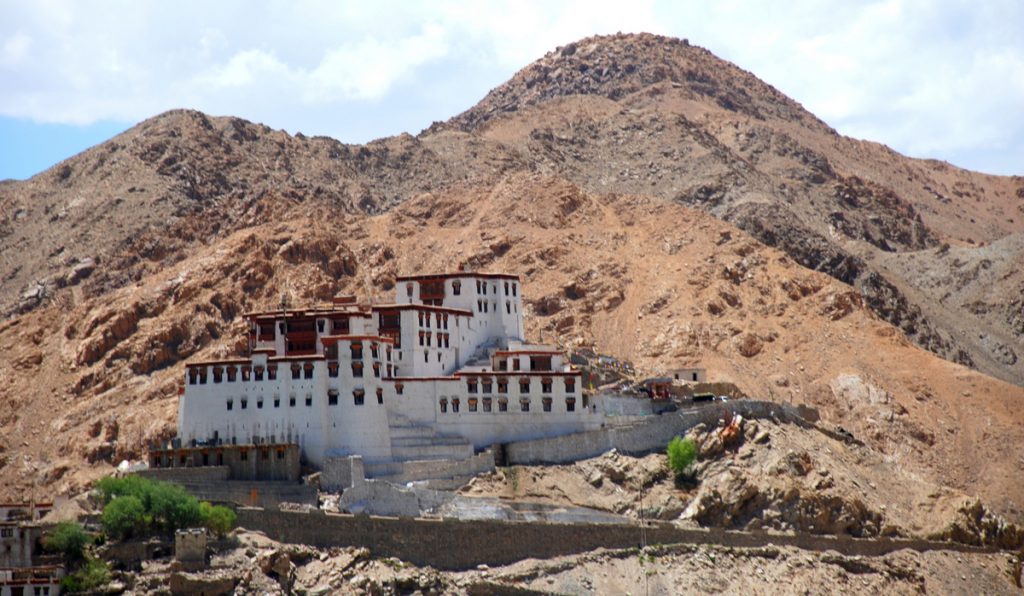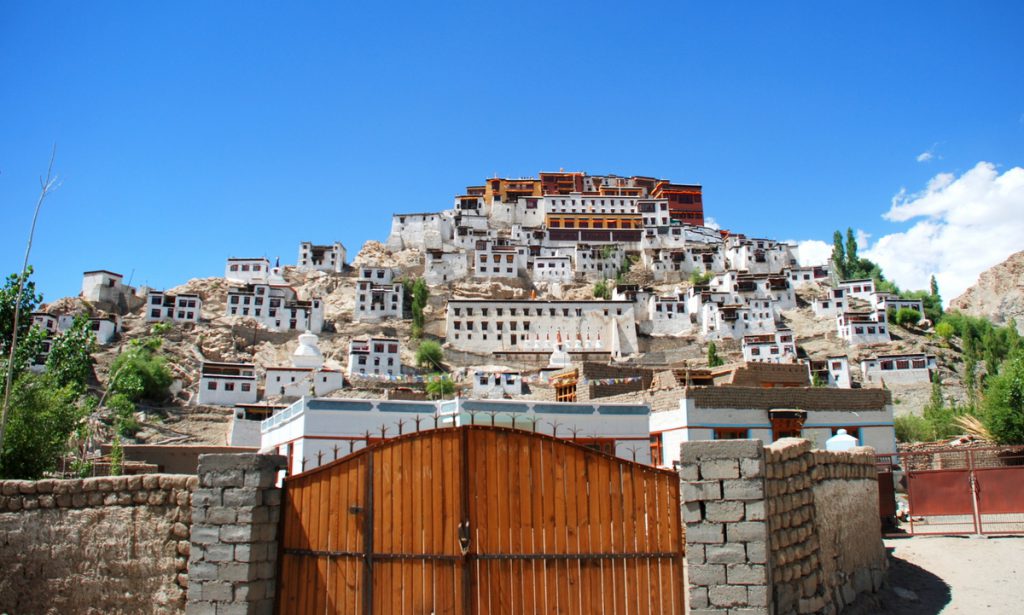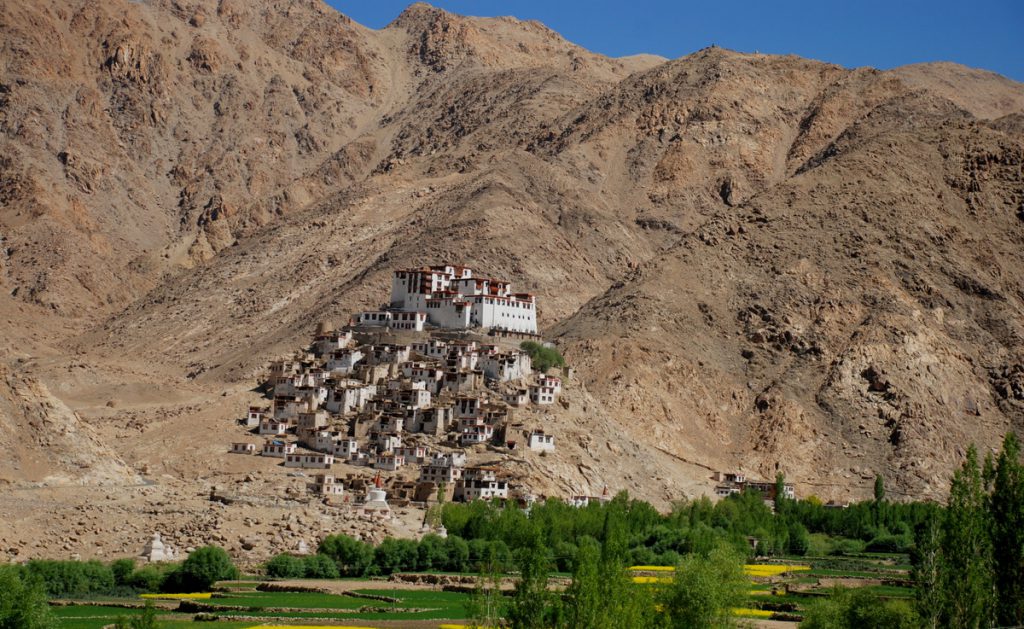 To reach Karu which is 35 Kms away from Leh it took more than 2 hour (including a stop at Thiksey gompa monastery and traffic around Leh), we were supposed to fill fuel in Karu. By the time we reached Karu petrol bunk it was totally occupied by bikers…!!!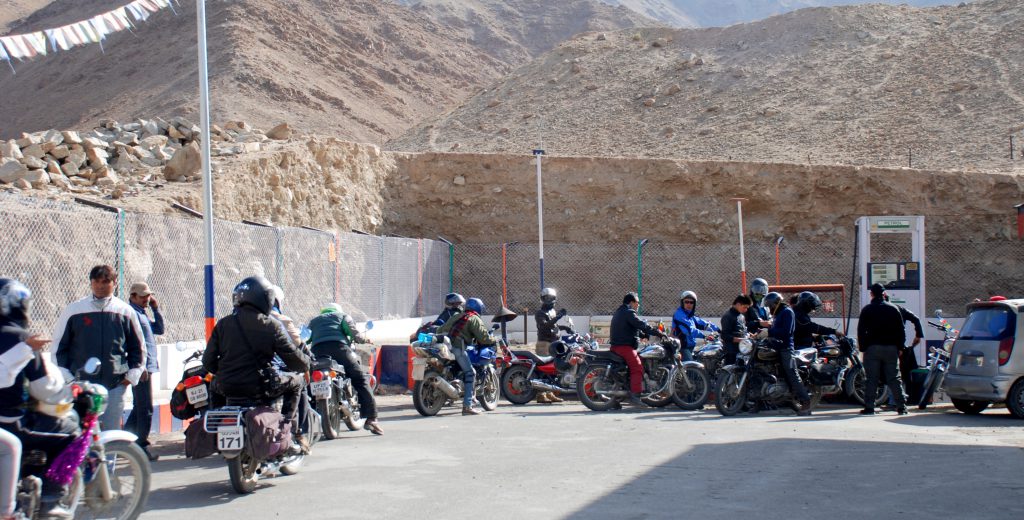 Filled fuel for our bike and it was time to fill our empty tummies too… :D, had breakfast at Karu and we are all set for ride to Jannat… 😊

From Karu need to take left deviation to reach Pangong Tso, roads from Karu are descent only. Thank god didn't come across any road blocking streams again…!!!
Reached Changla which is around 78 KMs from Leh, The Chang La is at altitude of 5,360 m or 17,688 feet high. It is the third highest motorable road in the world (As per the board mentioned out there).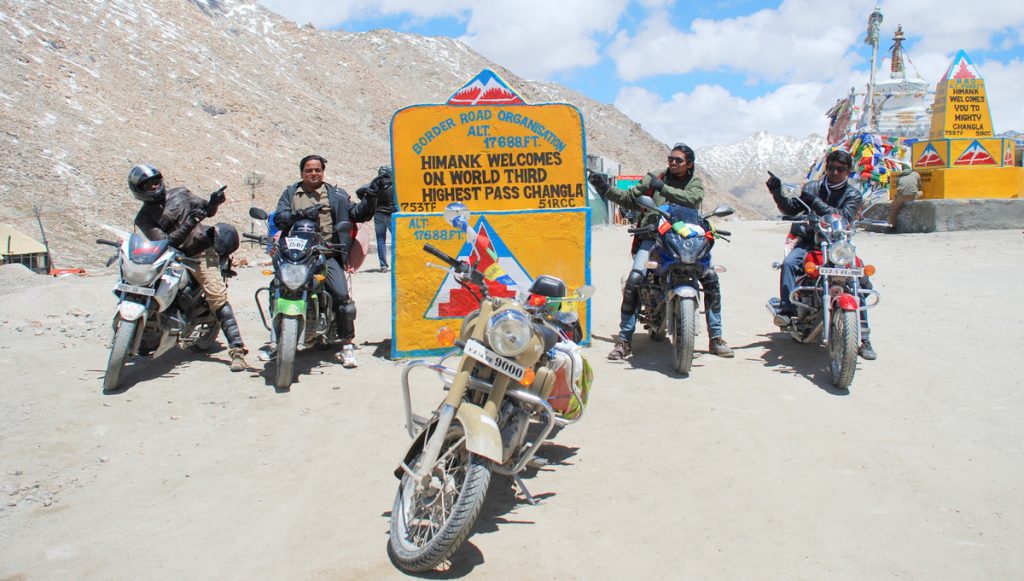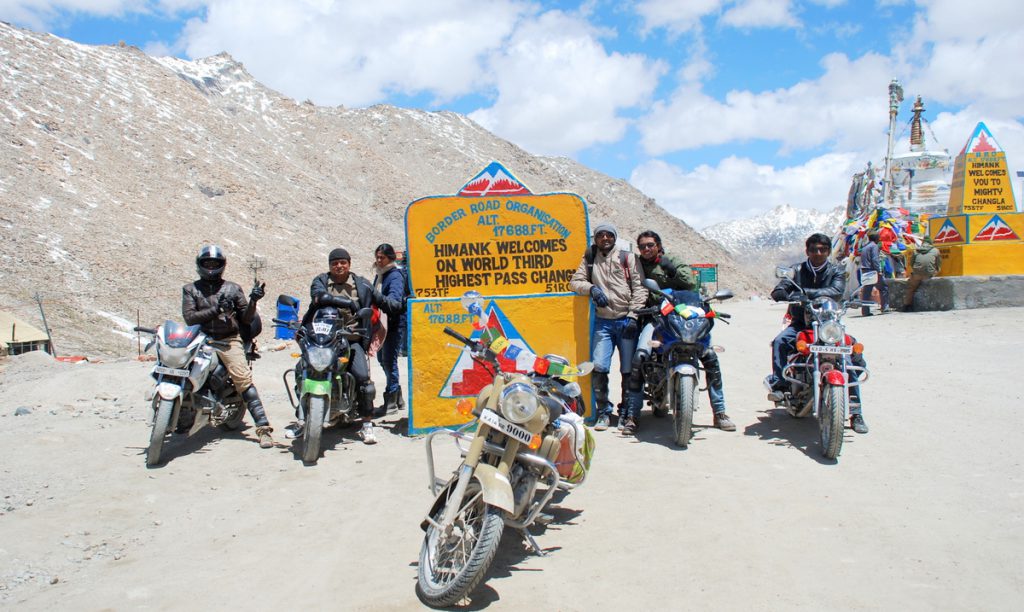 Once we crossed Changla pass roads are not so good till we reach Tsoltak Military Camp. There was a small stream (but not a road blocker) compare to streams which we crossed before it was not difficult to cross.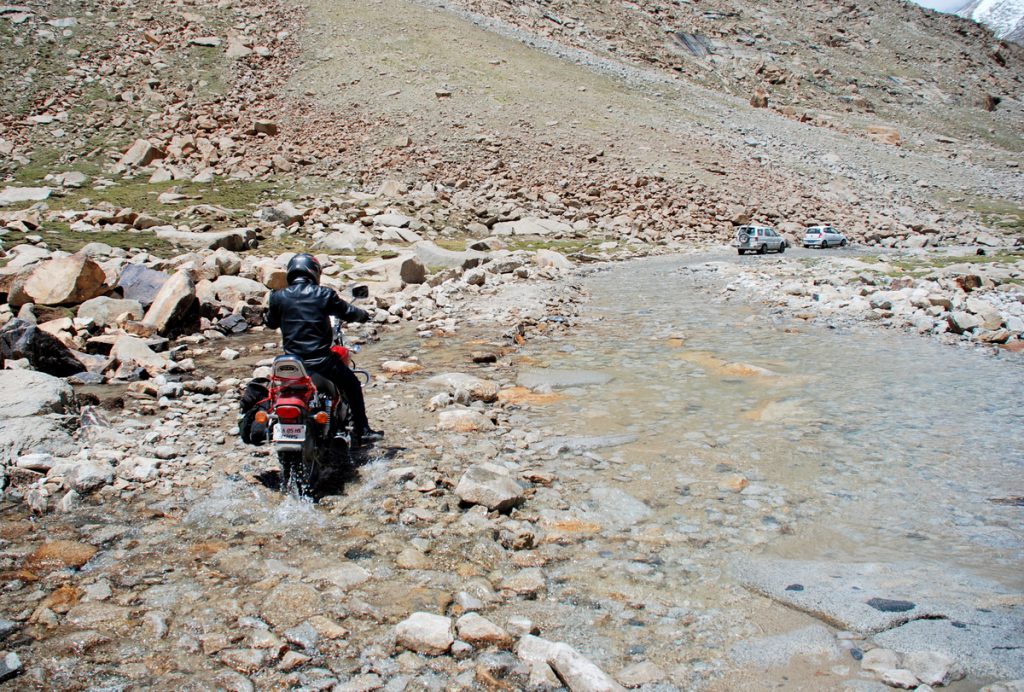 Stopped for a quick break near Tsoltak Military Camp, relaxed for a while and again we were back on road towards dream destination. Again we got separated from group this time not because of bike issue, but because of photo session :D. Guru, Sunil & me were left behind. Remaining team reached Tangtse and they were waiting for us almost 30 mins. Need to enter all our details in the check post at Tangtse no other permit is required here.
These are the lines written on the military camp… 😊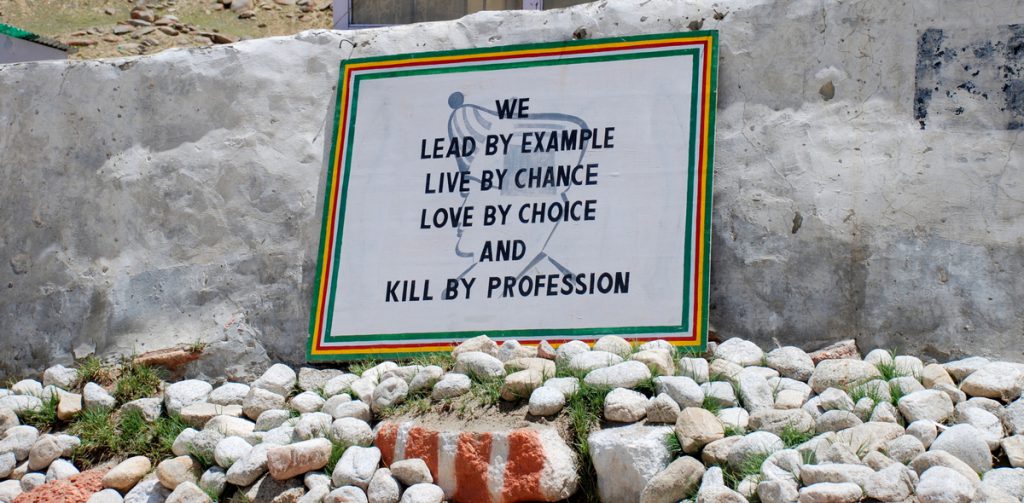 In Tangtse searched for restaurant but didn't find any restaurant since it was already 3.00 p.m. no restaurant was open for lunch. We decided to continue our ride and we were only 35 Kms away from Lukung.
No need to mention we will get very beautiful landscape while passing this Pass.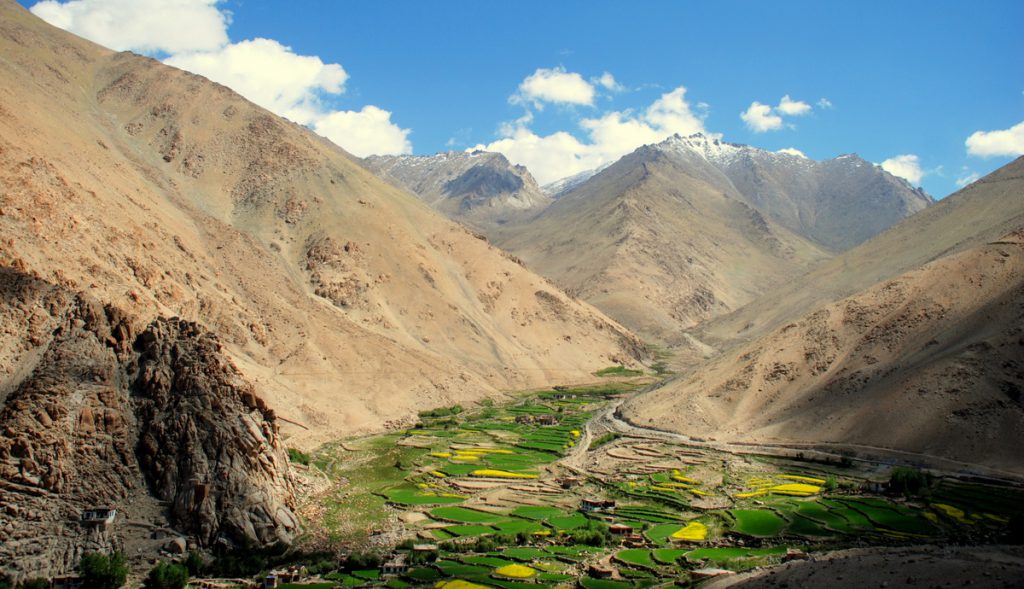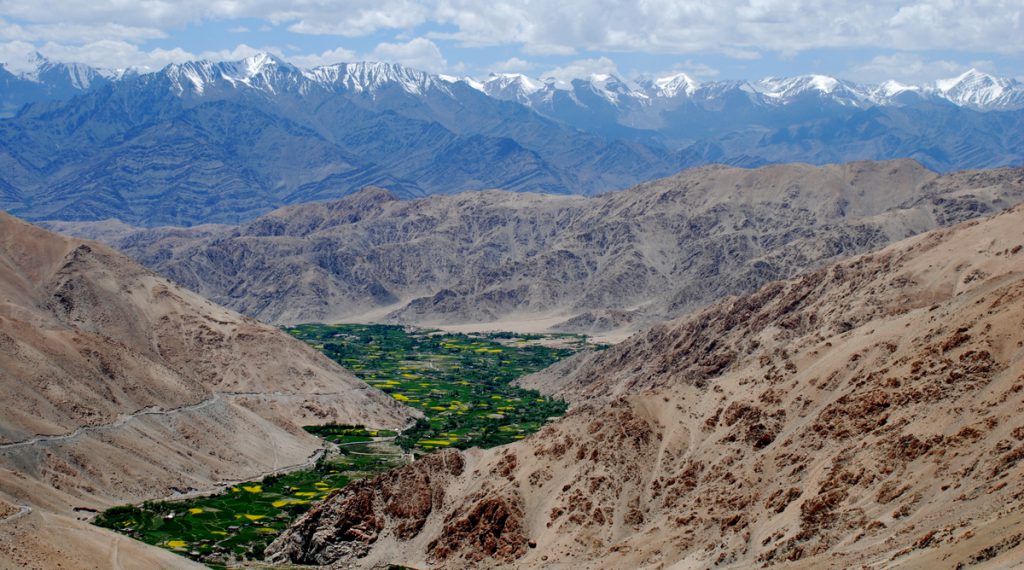 After spending some time near check posts and relaxing for a while reached Lukung around 3.30 p.m.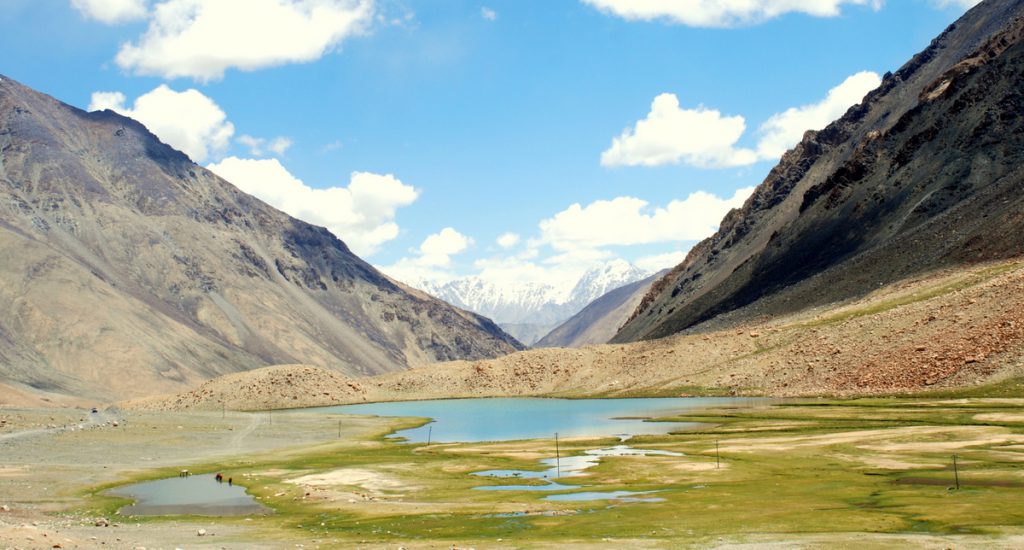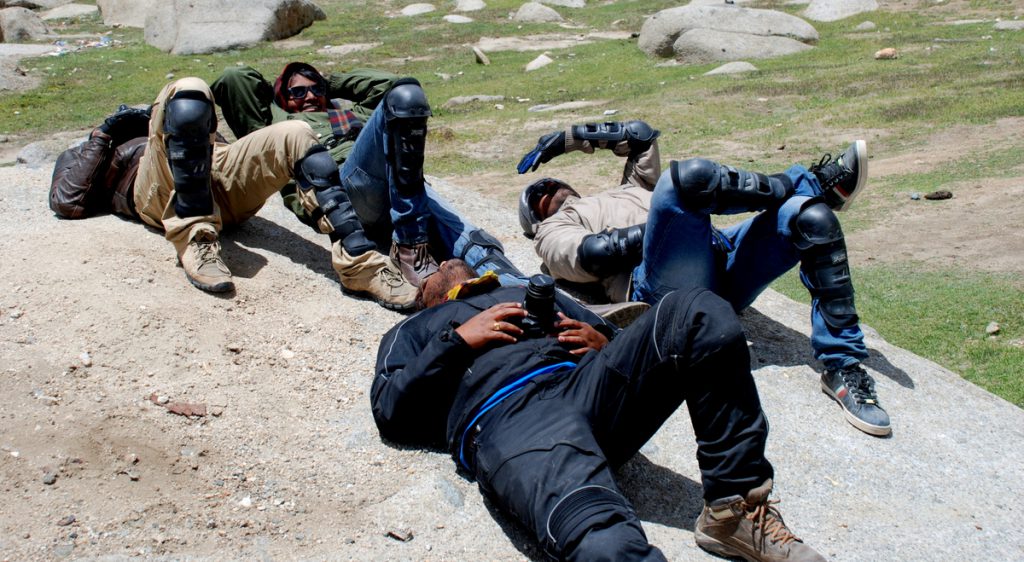 An evening to remember at Pangong Tso Lake to follow in next post, keep reading!!
Cheers 😊