Plan for the day was to visit Hunder and go for Camel ride. But main challenge in front of us was Gurus bike and fuel constrain….!!! Searched for a mechanic shop in Diskit Town but didn't find any mechanic shop. But for fuel we found petrol bunk (I guess it was built in 1947, by seeing condition of that petrol bunk I thought like that). It was fun & exercise time out in Petrol bunk.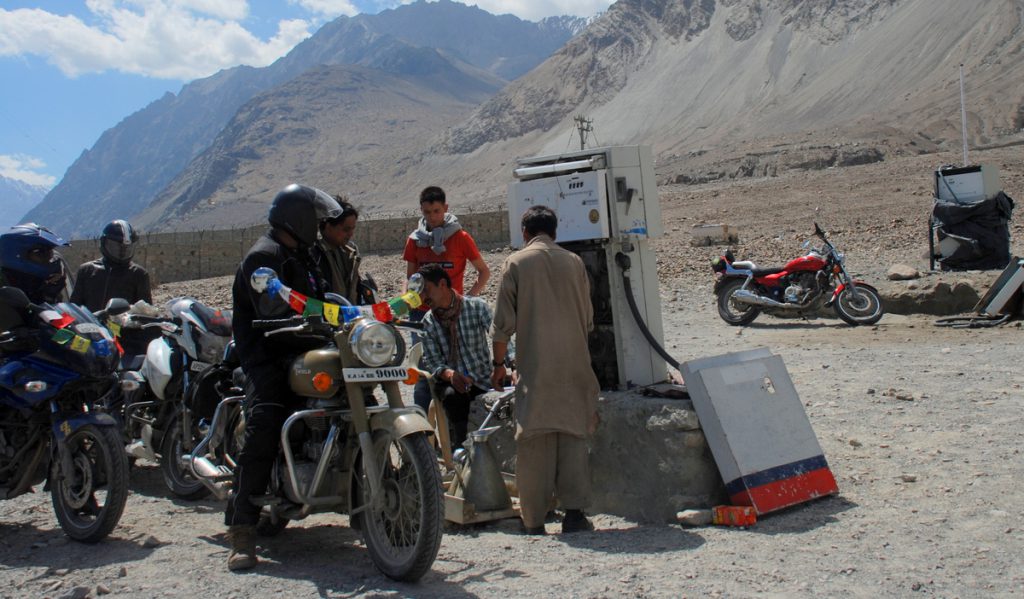 This is how we filled petrol to our bikes… 😊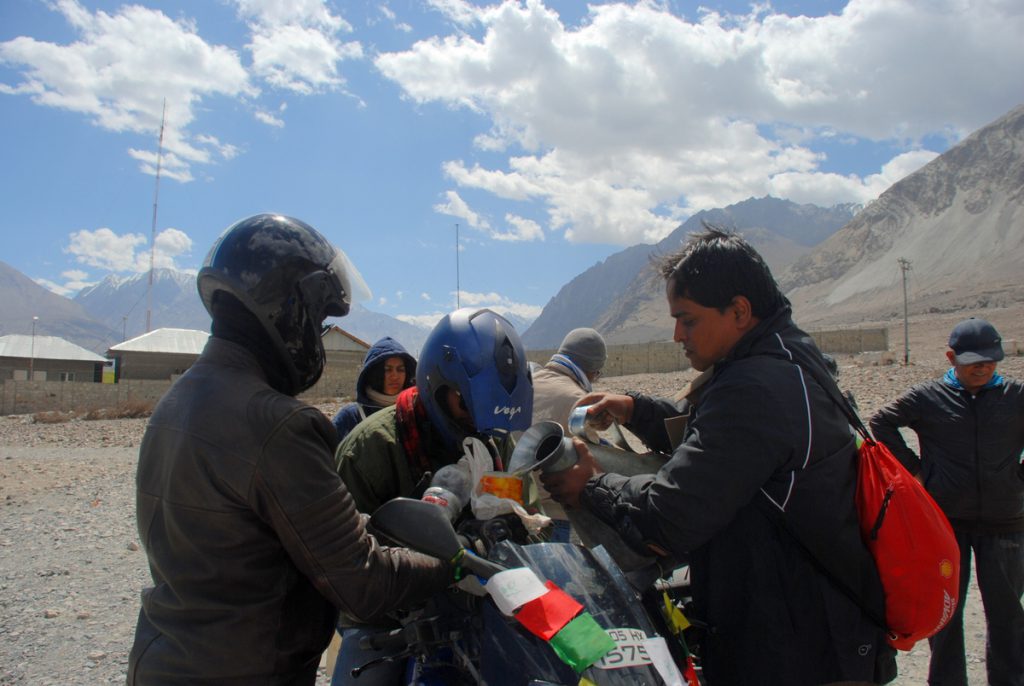 It took more than 45 mins to fill petrol for our 5 bikes..!!!
Hunder is around 20Kms from Diskit Gompa, once we reached Hunder, it was again a different experience. Now we were at desert. But it is not like some other deserts, we found Water, greenery around and it was moderate temperature too.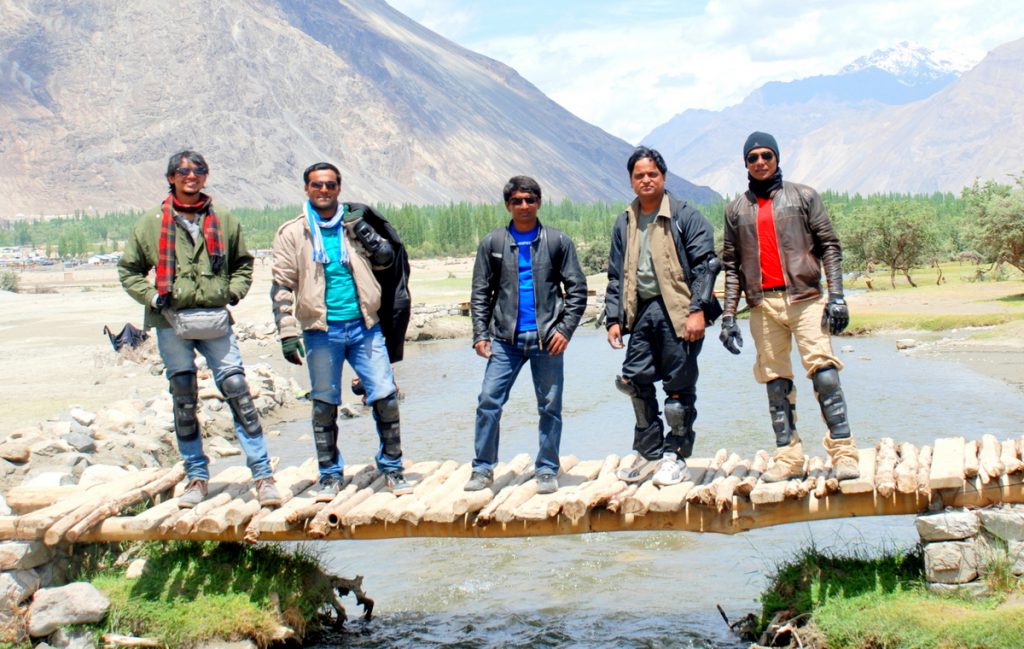 Some cricket match was going on when we reached and next to that few people were playing Volleyball. After some time we realized they were our Soldiers came out for short vacation.
Hunder is famous for Camel Safari; we took camel safari for 15 mins. Depending on time duration they will charge for each ride. For 15 mins they will charge 200 per person. It was wonderful experience that was the first time I took camel safari.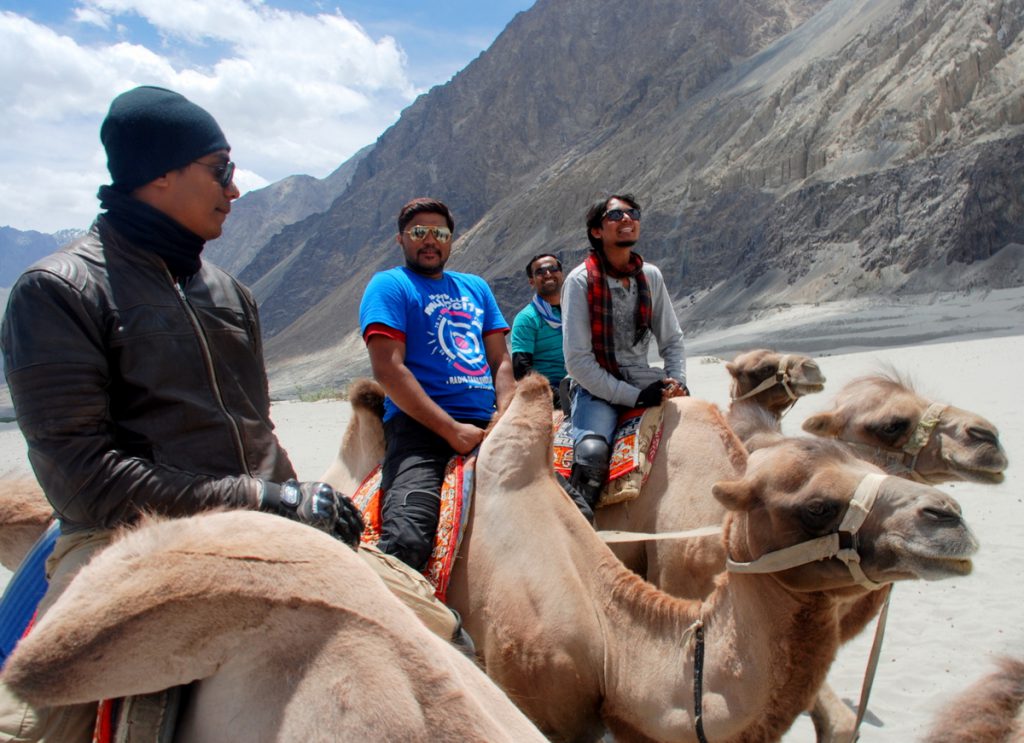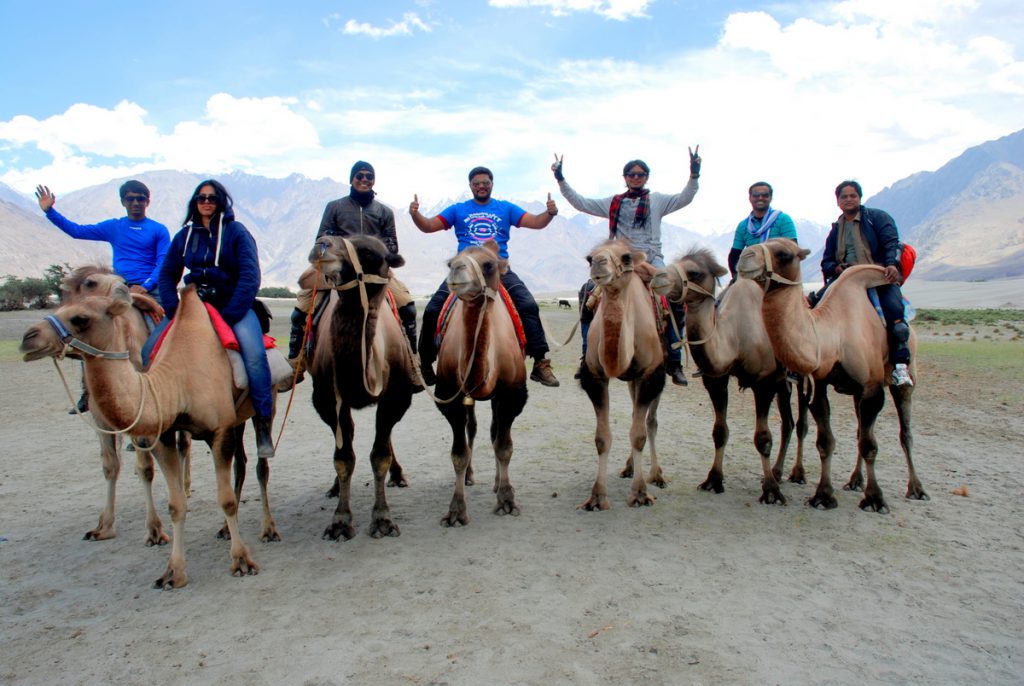 By the time we came back from camel safari, cricket match was over and it's our turn to join them. Vagee, Guru & Sunil went and joined them in playing cricket. They were very friendly allowed us to join them in playing cricket and once we are done offered some cool drinks and snacks.
The setup for vacation what they did was awesome… 😊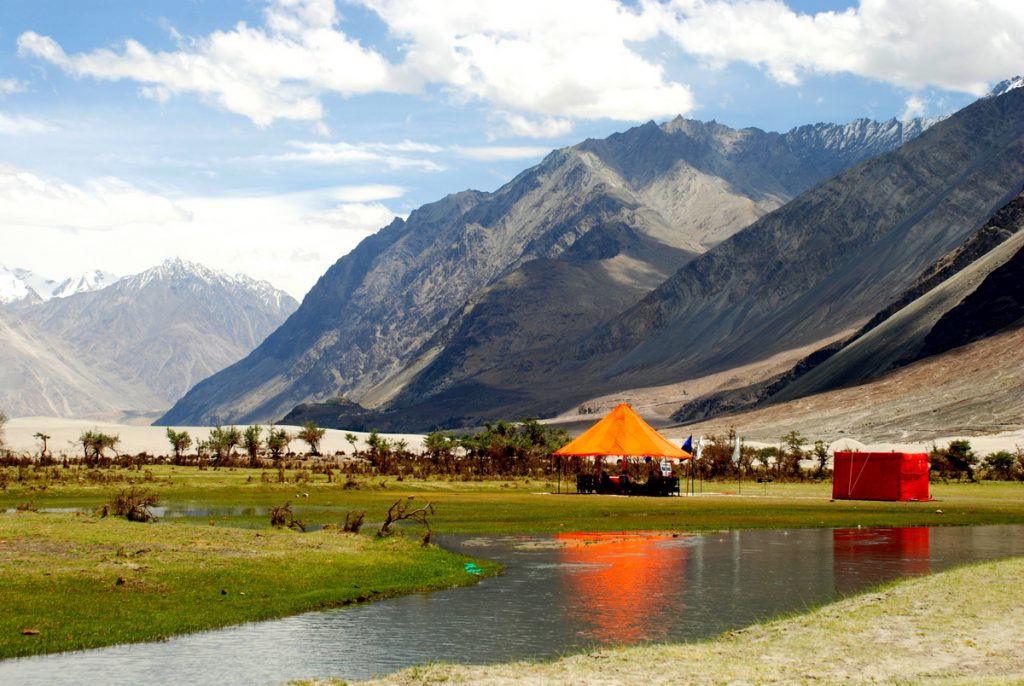 Time spent out with soldiers was one of the memorable times of our life time… 😊
Said good bye to nice place and to awesome people and headed back to Diskit Gompa. Diskit Gompa is the oldest and largest Buddhist monastery in the Nubra Valley of Ladakh. Visited Budda statue in Diskit Gompa but didn't get time to visit Monastery.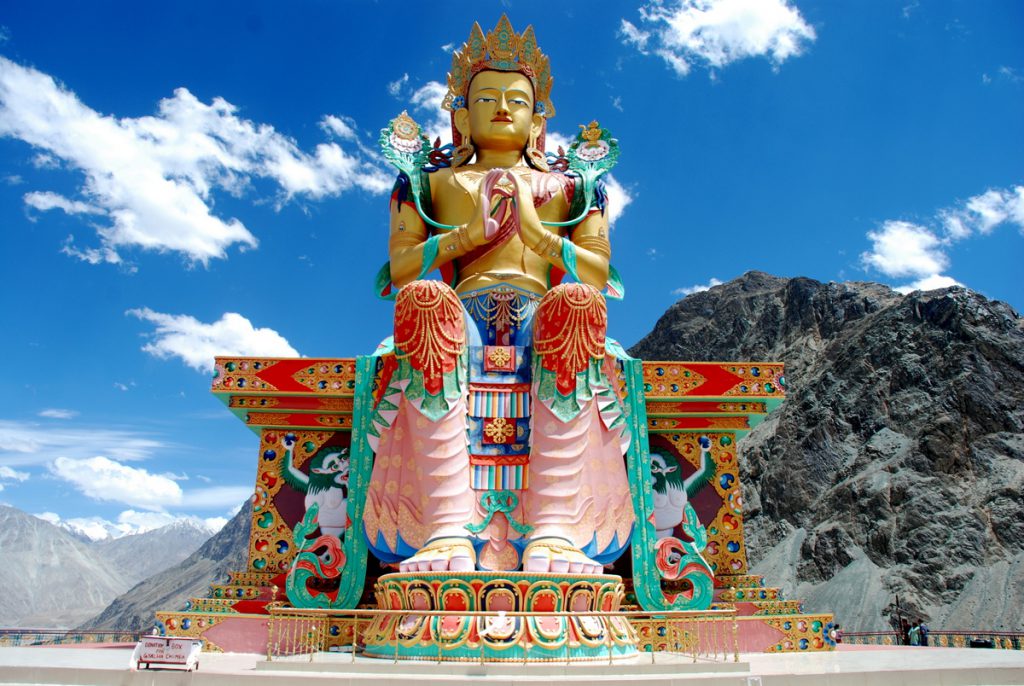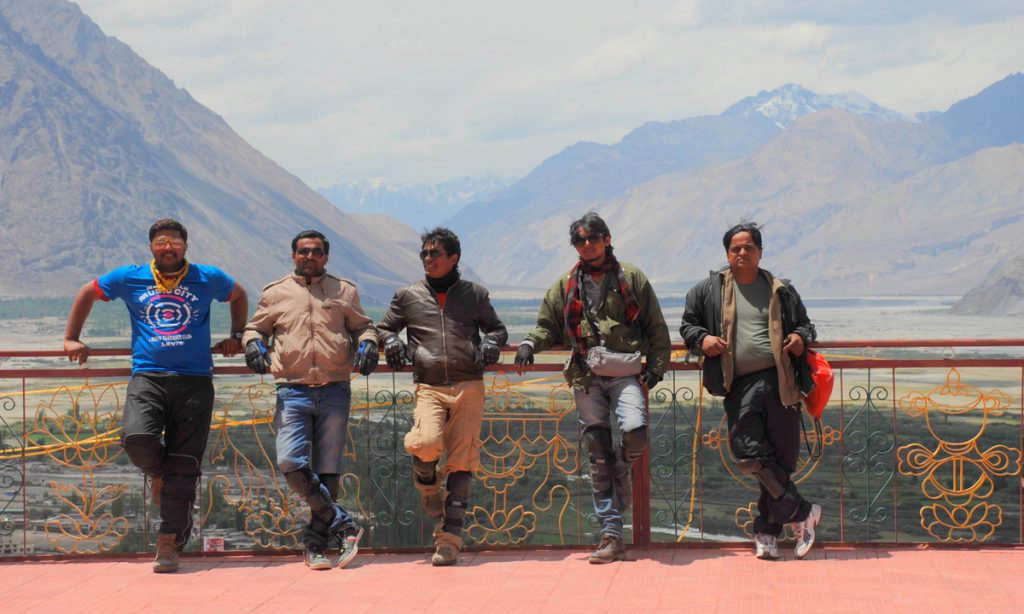 Now it's time to go back to Leh, took the same route to reach back Leh. Till we reach Nubra valley it was flat road and didn't faced much problem with bike. But when uphill started again tough time for us started….!!!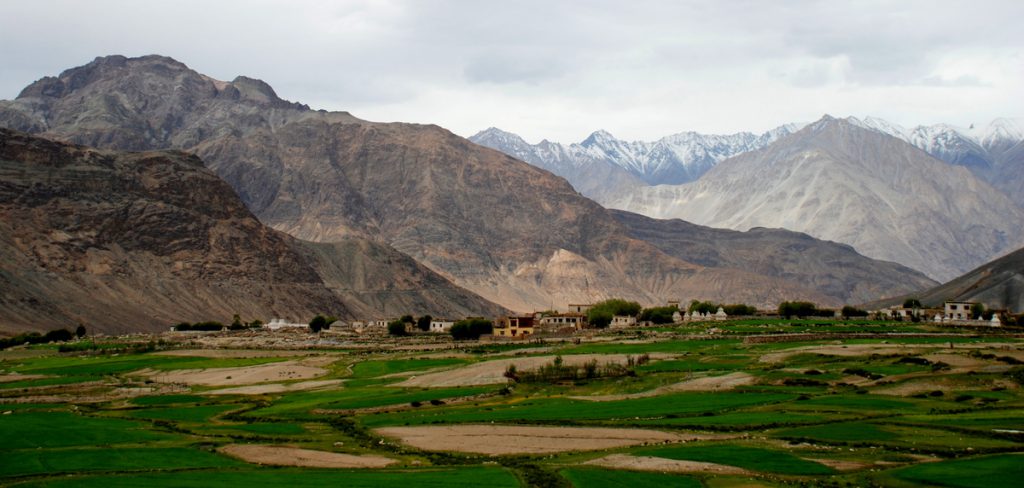 With all difficulty managed to cross Nubra valley, Deepu became expert of riding broken bikes and I became expert in pushing the bike from behind… 😛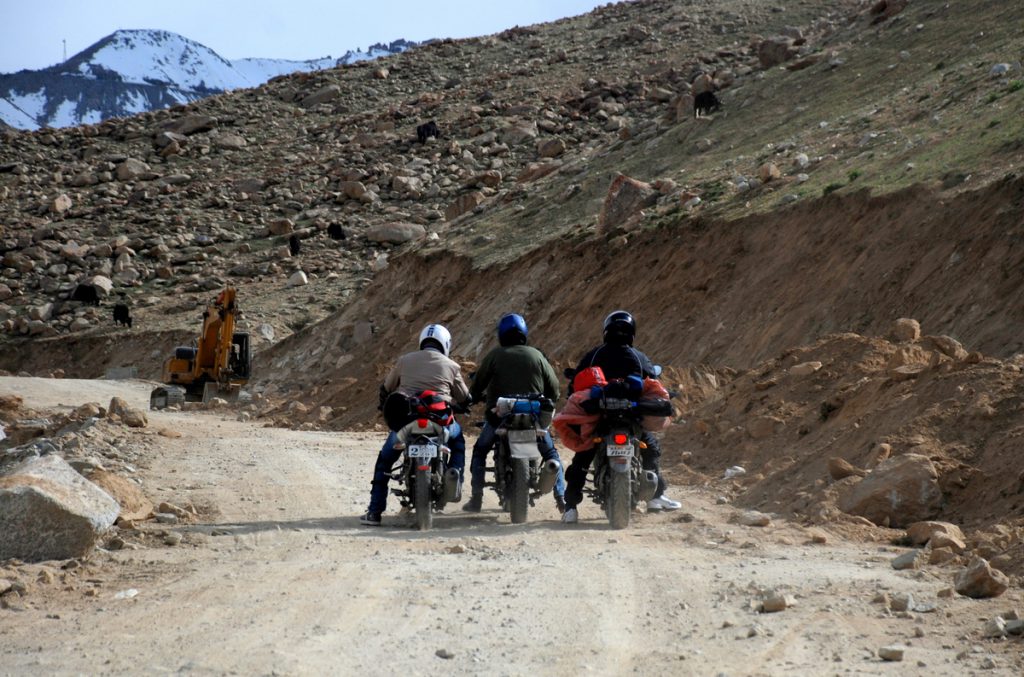 By the time we reached Khardung la top again we were totally exhausted. Deepu and Guru visited to Military camp again and relaxed for a while. Again our team got separated, Ullas and Sunil went ahead of us and we 4 left behind.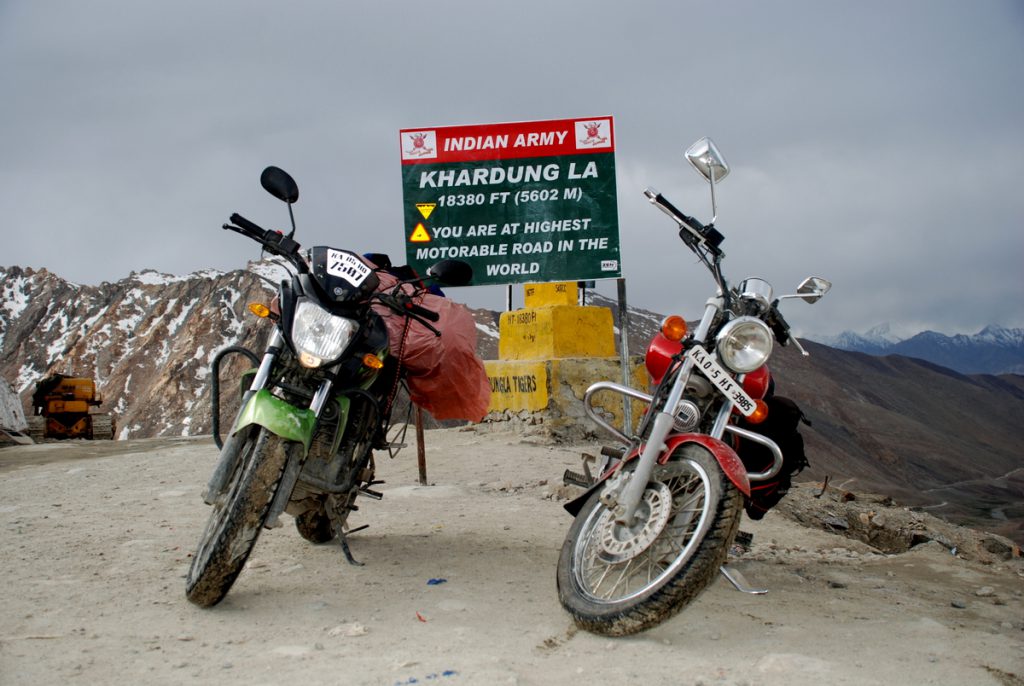 Finally somehow managed to reach Leh and directly went to mechanic shop and fixed the problem with bike. Took long time to fix the problem hence again we stayed at Leh only.
Best part of this ride was, ride on world's highest motor-able road and time spent with Soldiers at Hunder… 😊