After relaxing day at Leh it was time to continue our adventurous ride. Since we dumped all our luggage's in watch room, morning didn't took more time to get ready and start our ride. We are all set at morning 6.00 a.m. only, but daily one or the other thing was delaying our ride. This time it was bike problem, Bullet got puncher…!!! Since it was early morning it took almost 2 hours to find puncher shop, somehow Deepu & Vagee managed to find puncher shop. By the time we fixed this it was around 9.00 a.m. Meanwhile we finished our breakfast in Leh and all set to start our ride to Nubra Valley through Khardung La Pass.

Our first destination for the day was Khardung la Top. Khardungla Top is at an altitude of 5,602 meters (18380 feet) and is around 40 km from Leh. Journey from Leh to Khardungla was a good for first 30 Kms but next 10 Kms was painful; drive up on a winding road, interrupted by minor landslides, but by this time we were used to it…. 😊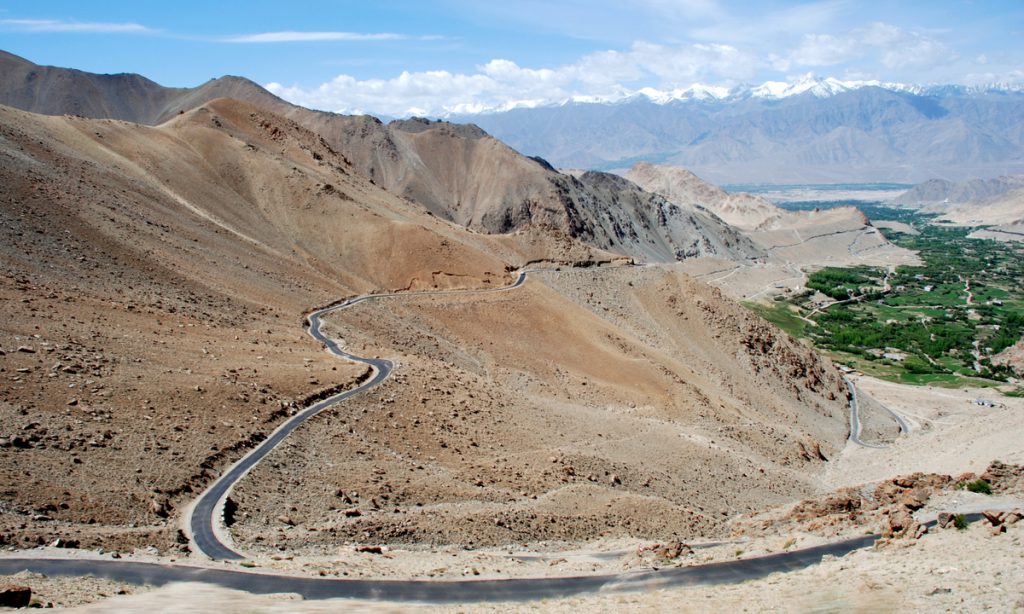 Khardung la top is highest motorable road in the world. At that moment we were on top of the world… 😊 Sky was the only limit for us… 😊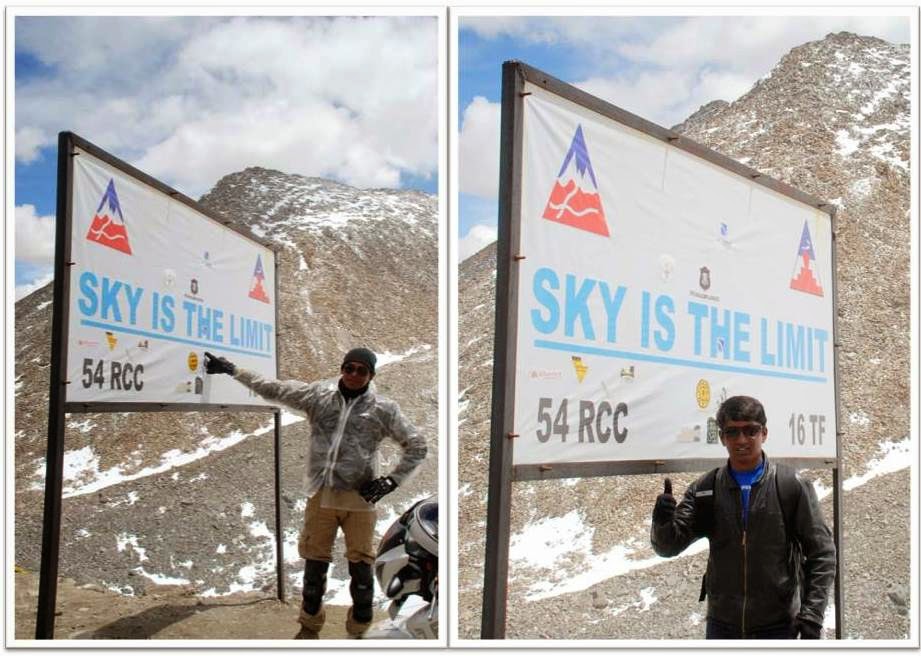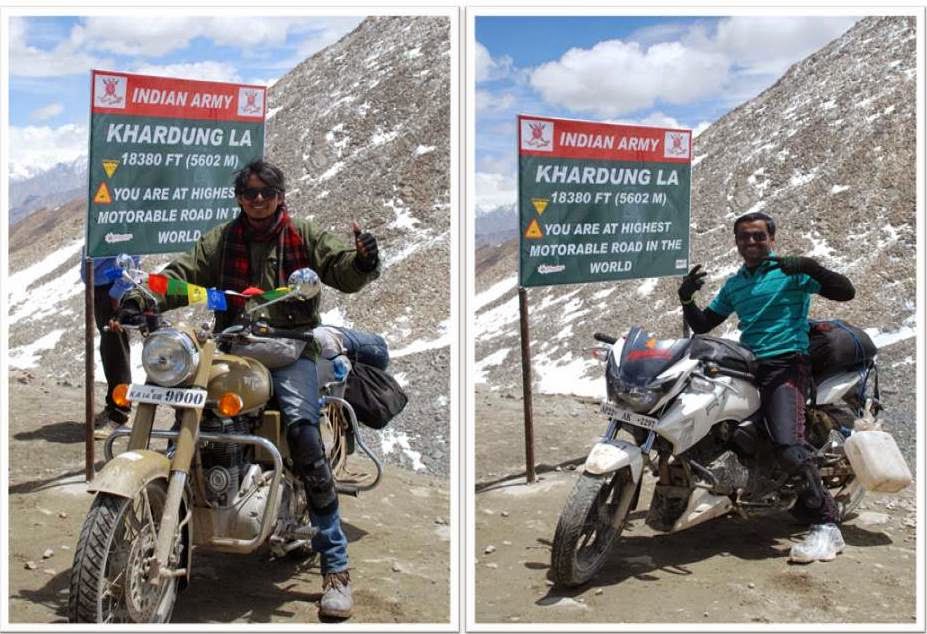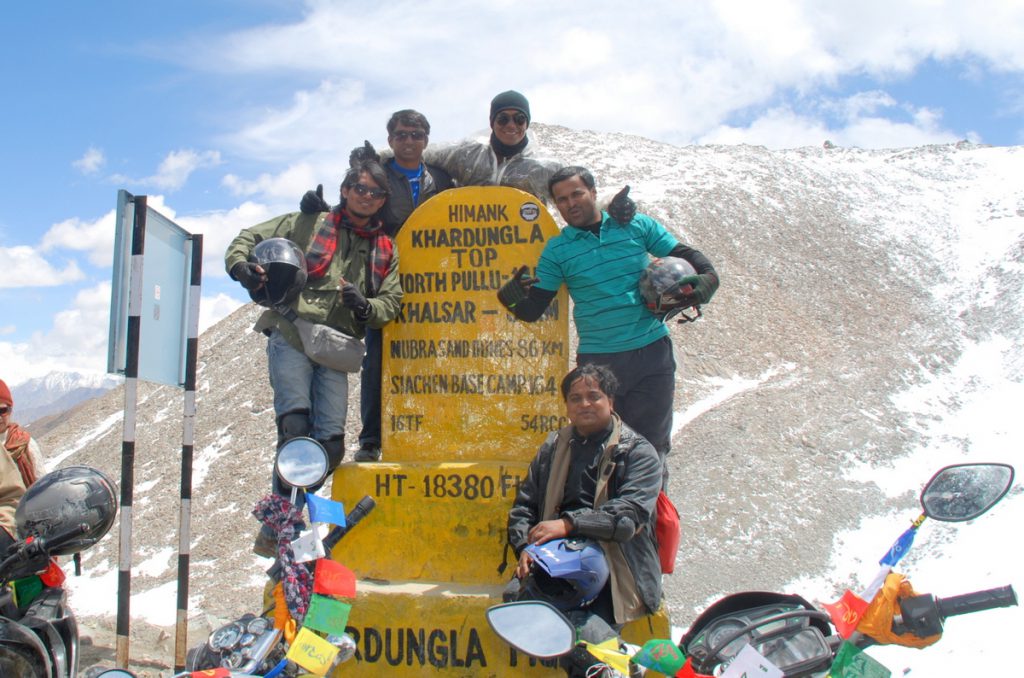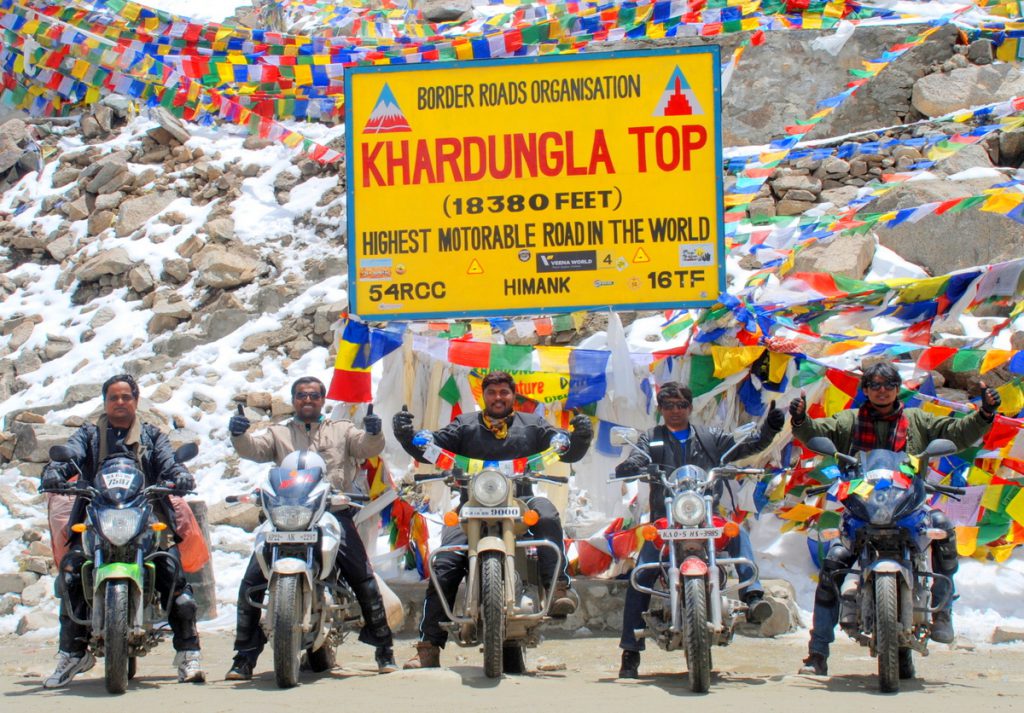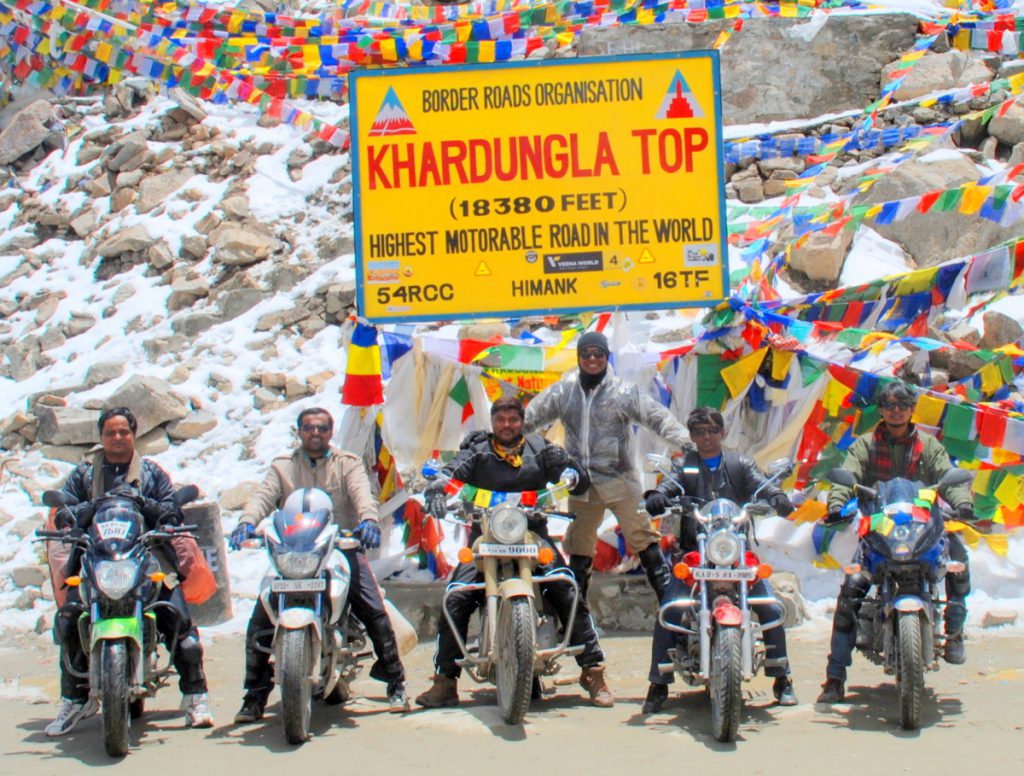 Spend some time in photo session and playing with snow and continued our ride. It was not advisable to spend more time at this height.
Don't know what happened suddenly after crossing Khardung la top, most of us were feeling some drowsiness and even road was not good again for some 8 Kms. Once we crossed bad roads stopped for one quick break, relaxed for a while.
After crossing this stretch of 8 – 10 Kms roads are superb and it was awesome road with beautiful surrounding. Stopped near Sumur for lunch, by the time we reached Sumur it was around 3.00 p.m. Population at this part of world is too less, hardly we will see people on road…!!! Thank god we found one restaurant and ordered for food. He said it will take minimum 1 hour to supply our orders.
It was perfect place for photo session; I thought of going for a ride and click some pics instead of wasting time in restaurant waiting for food. Only Guru joined me for photo session.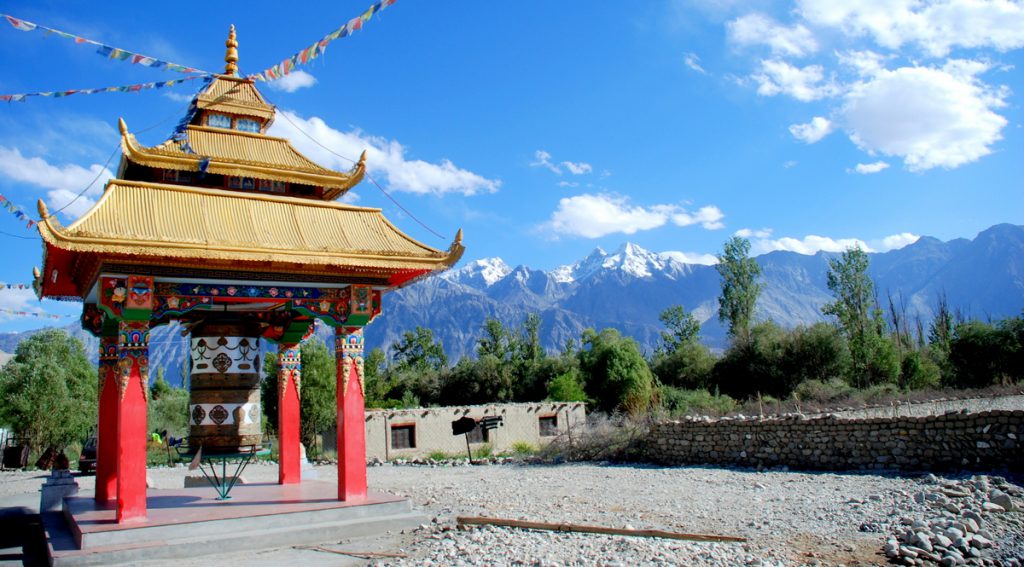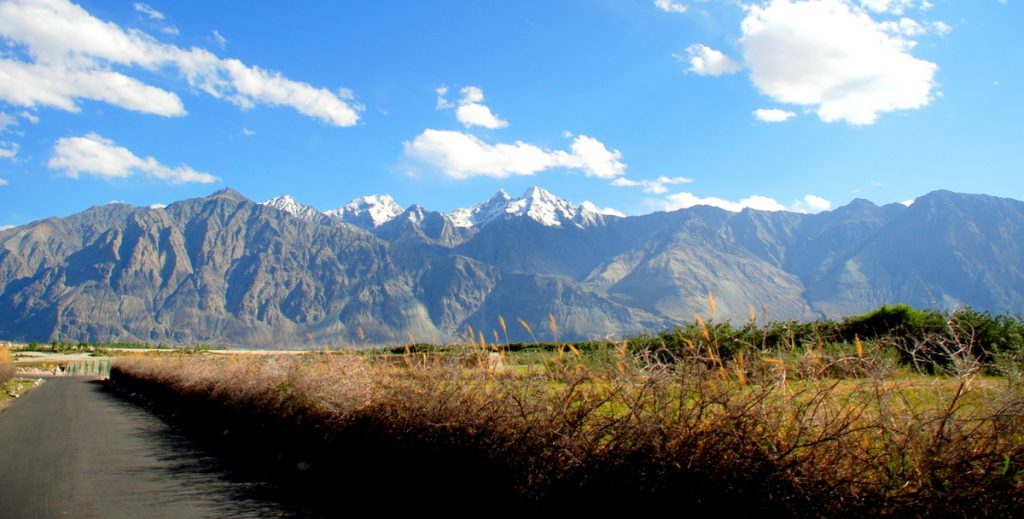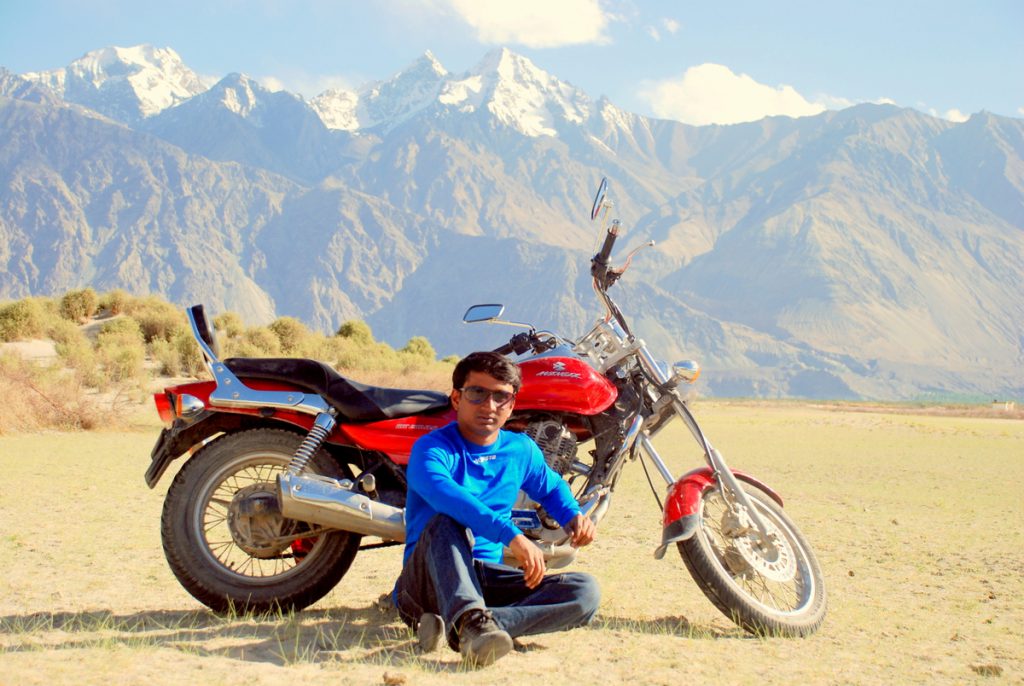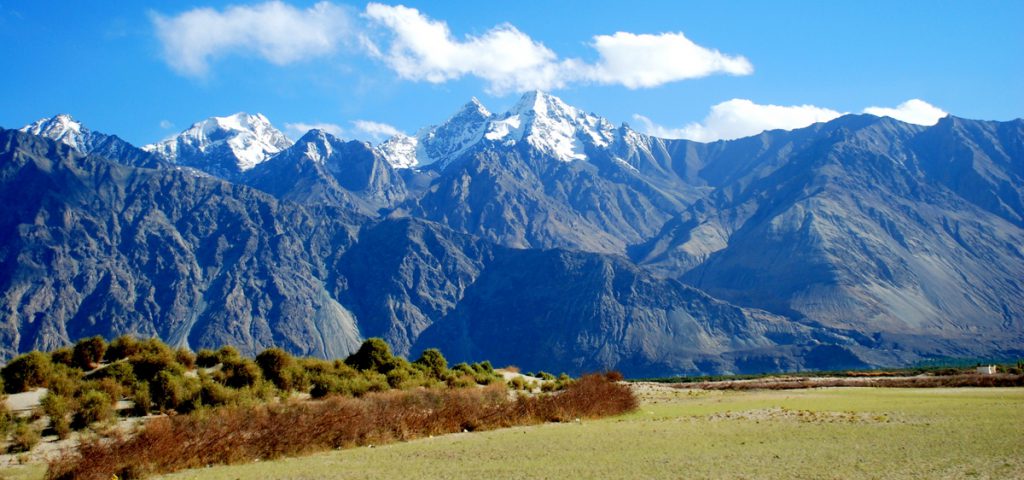 Got some very good pics around, by the time we were back food was ready. Finished our lunch and headed towards Panamik Hot Spring.
Panamik is popular for a hot water spring. The village is situated at the final frontier of India, proximal to the Tibetan territory. The hot water spring is located on the outskirts of the village and the water of this spring is said to be curative, due to the presence of sulphur and other chemicals in it.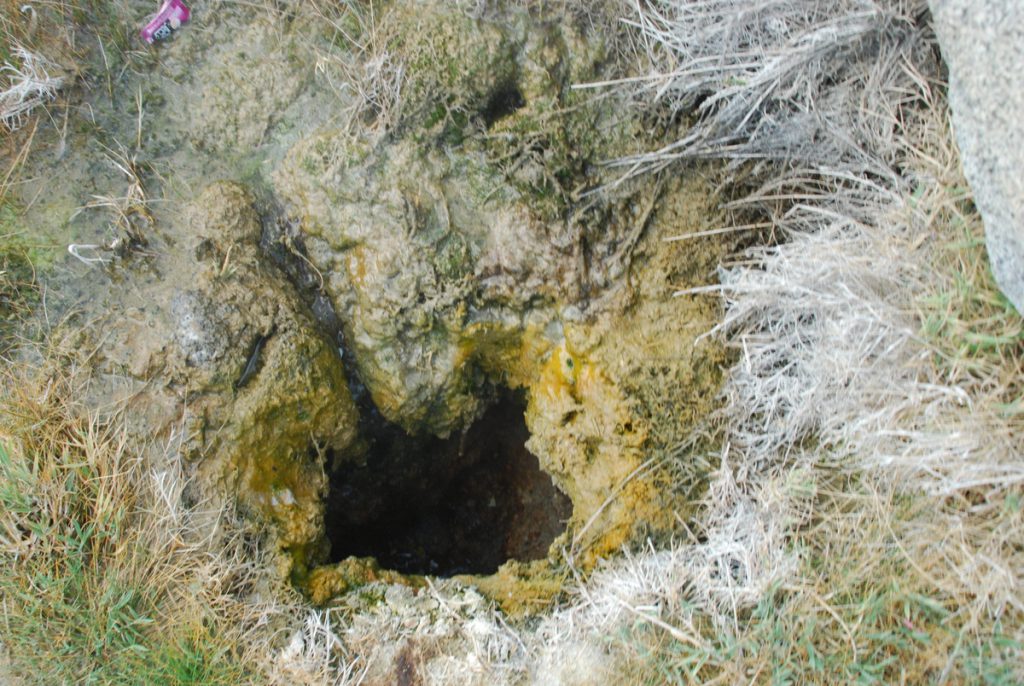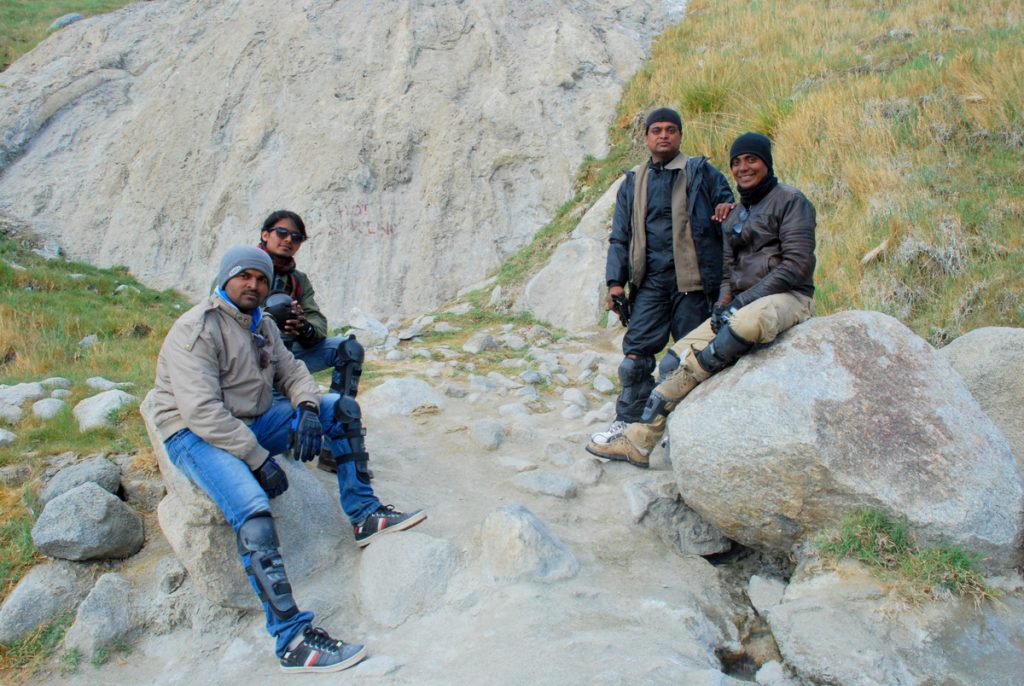 We headed towards Diskit Gompa which is around 33 Kms from Sumur. While coming back from Panamik village Guru sensed a problem in his bike. Now it was Guru's bike turn to give problem. In plain road it was running fine but when we entered hair pin curves, pick up was completely dropped and it was not even moving an inch. Again Deepu tried to replace Spark plug, but it didn't help. Now only option in front of us was to remove air filter and try. Removed air filter from his bike and started, finally it started moving. By the time we reached Diskit town, clock turned to 9.00PM.
Ullas reached before us and he managed to book hotel for us. Somehow we ended day 8 as per plan and reached our destination Diskit town.
Ride of the day was not much adventure compared to our earlier ride of our trip, but memorable one and crossing the highest altitude was a sort of proud feeling 😊
Cheers… 😊