Last two days we could not cover our destination as we planned earlier. We wanted to reach our destination Leh at any cost which was around 250 Kms.
Woke up early morning and started our journey at 5.00 a.m. Since we left all our luggage's in bike only last night, didn't spend any time on tying our luggage's.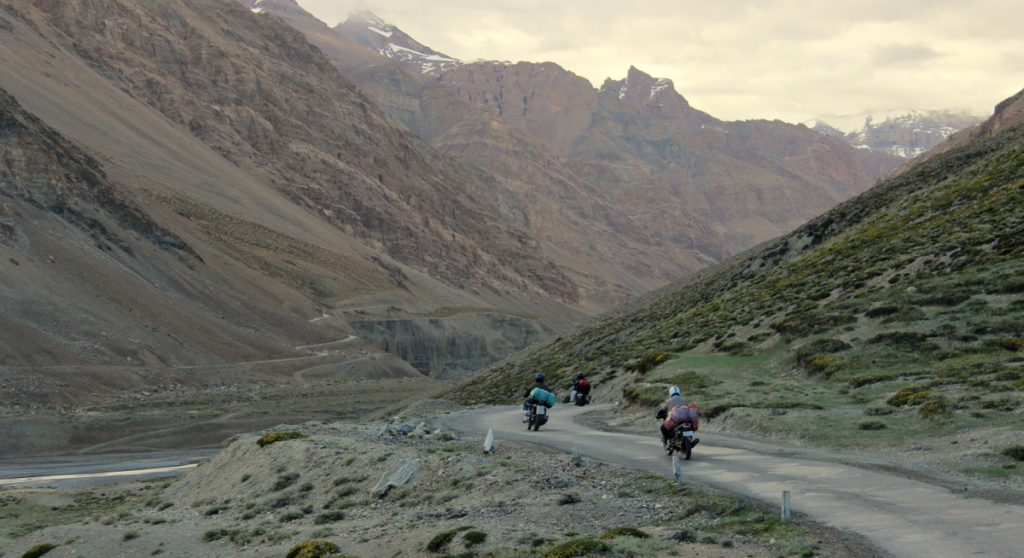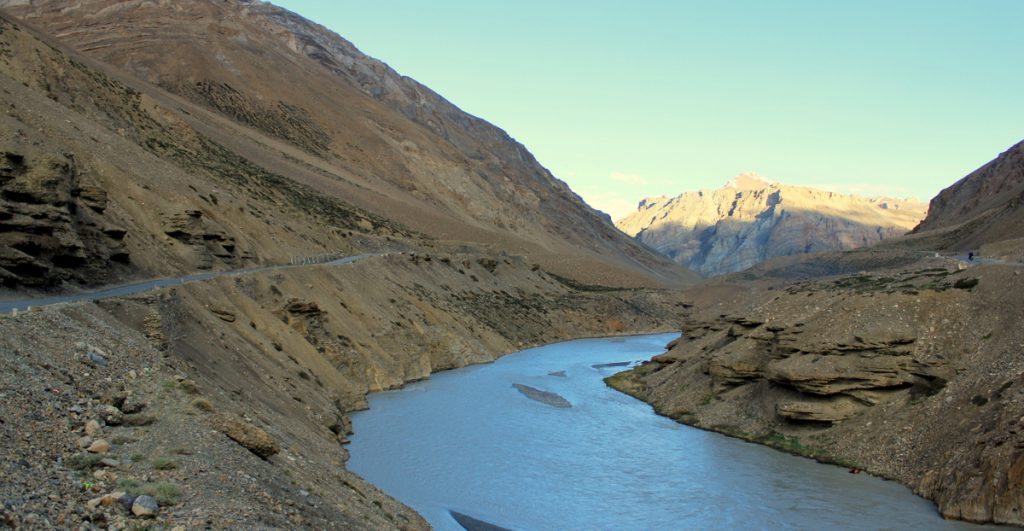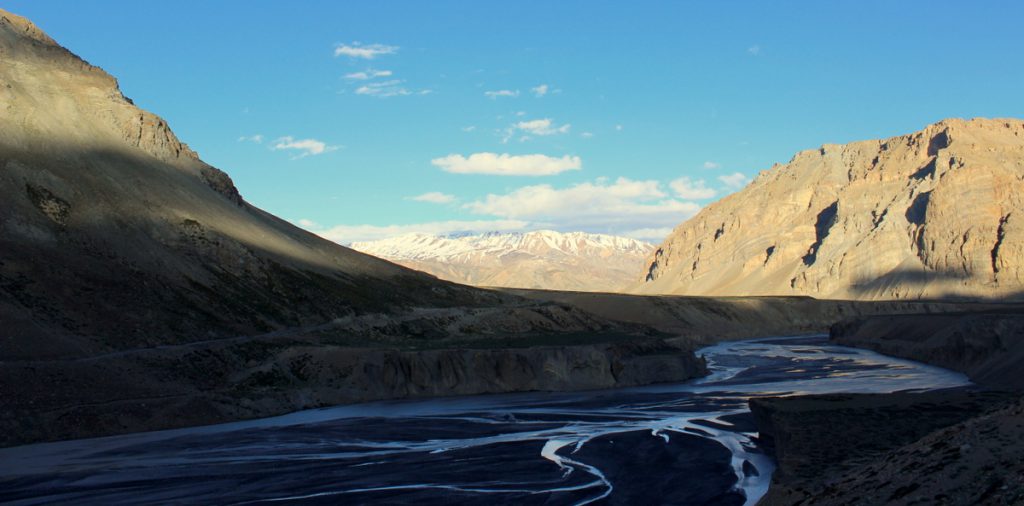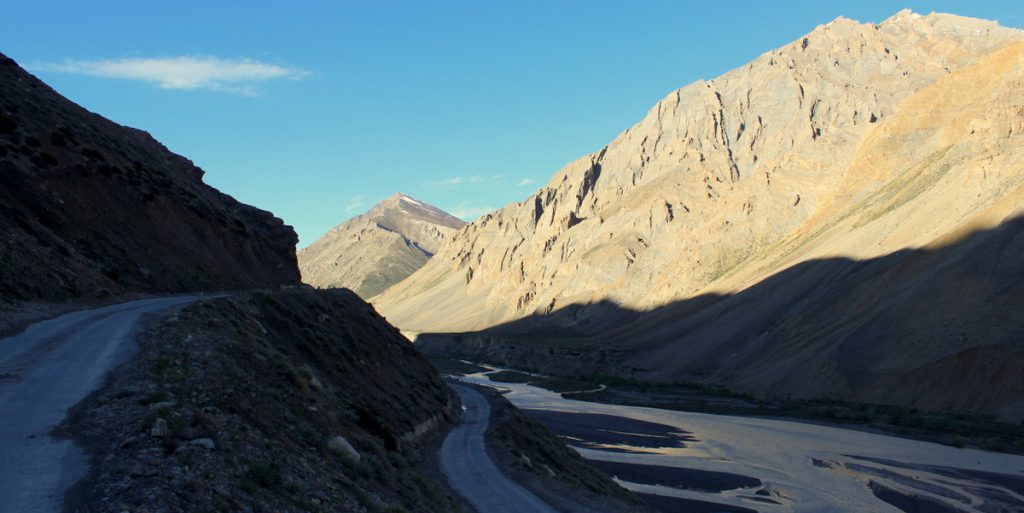 Keeping Deepu's bike issue in mind we stayed with him and let him go front and we were following him. Till Gata loops it was flat road so managed to move without any issue. From Gata loops to Naki la again it was uphill junction; here we struggled a lot to cross this junction. Again our 2 bikes left behind, even my bikes pick up also dropped (because we forgot to off the choke after starting bike, we realized that after one day when we reached Leh…!!!) but managed to reach our destination.
When we reached Naki la, Deepu's bike completely broke down. Now situation was very bad, we were totally exhausted due to struggle what we faced while pushing bike in Gata loop and since we were standing in high altitude we were facing some breathing problem too. But view around the place was awesome 😊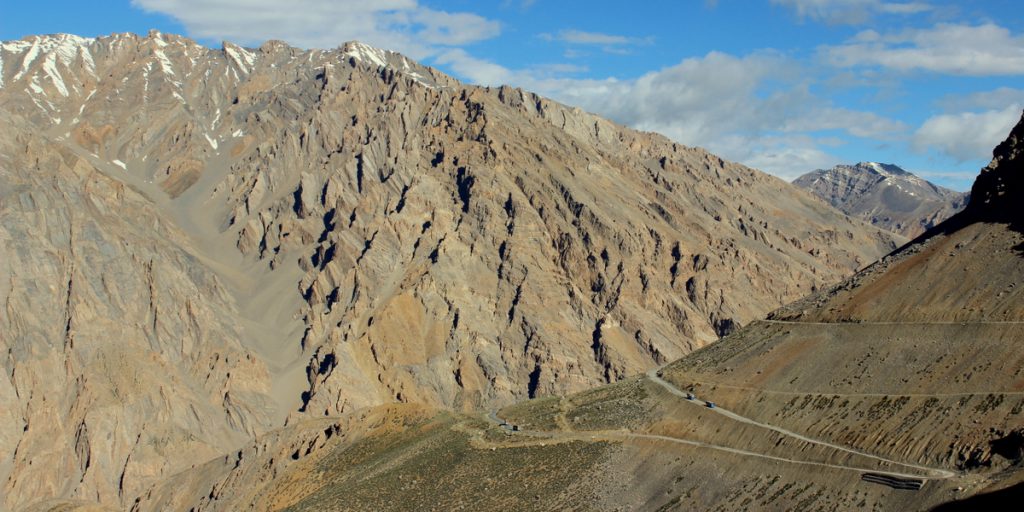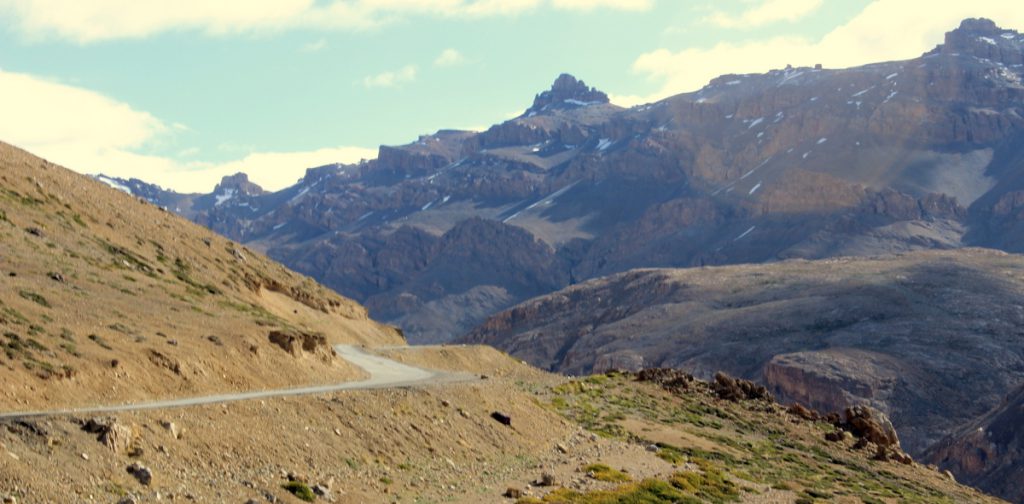 Stopped around dabba to have our breakfast and relaxed for a while.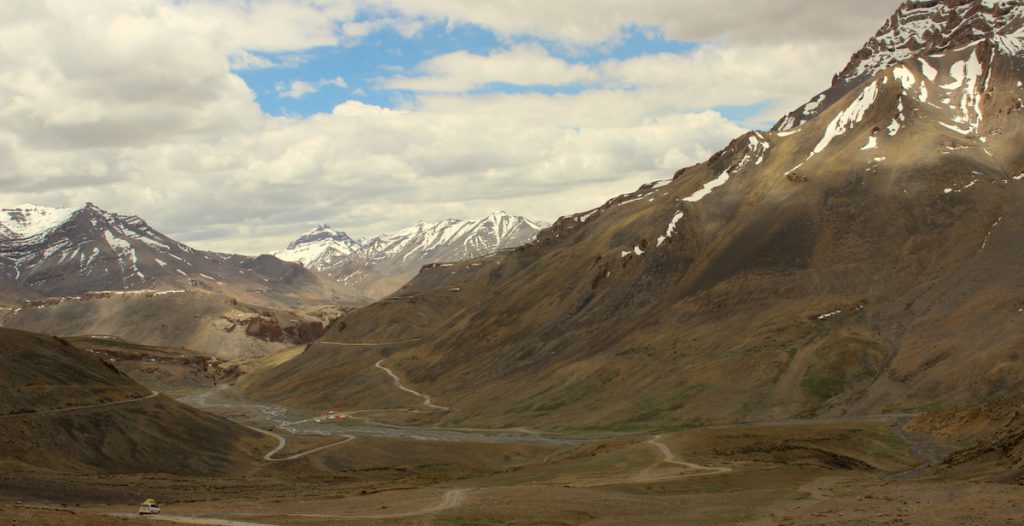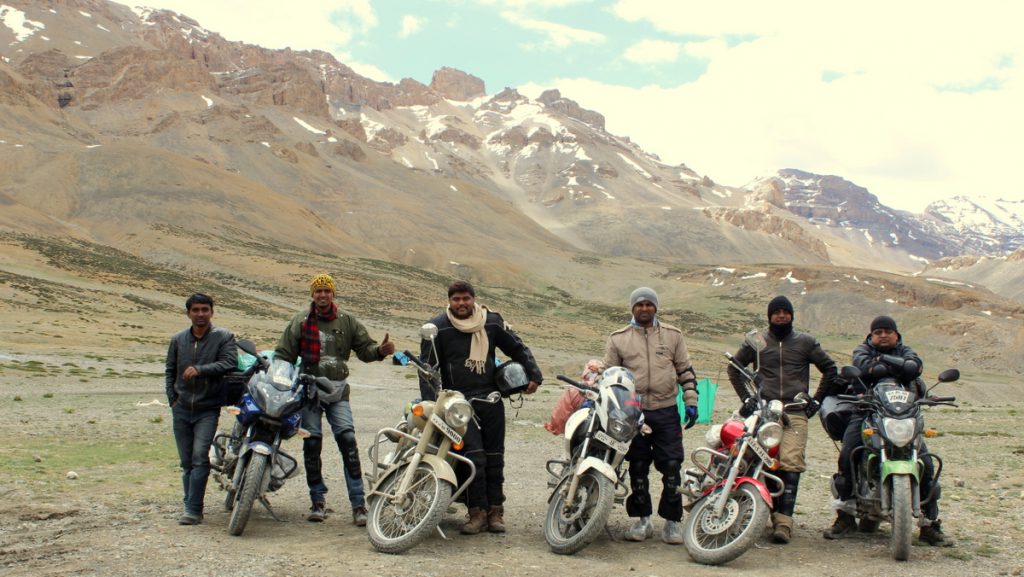 Once we continued our ride, again Deepu's bike broke down and he was trying to fix the issue, first he tried to change the spark plug but it didn't helped. We decided to take some ones help and reach nearby mechanic shop but our bad luck didn't get any help. Finally Deepu removed the Air filter and started the bike, now it looks okay and it started to move. Already we spent more than 1 hour in this place. So without more delay we continued our ride.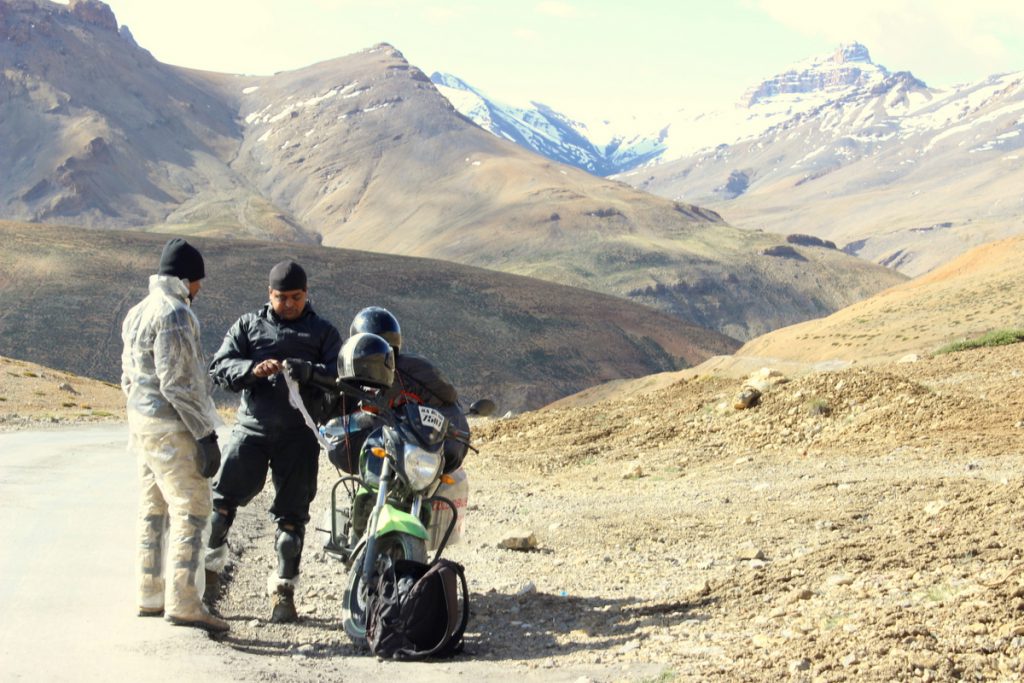 Once we passed Lachulungla Vagee was hit with AMS, Lachulungla is at altitude of 16616 FT so we didn't stopped at this place (already we spent lot of time on higher altitude, because of that only his health got upset). Finally reached Pang around 12.00 p.m.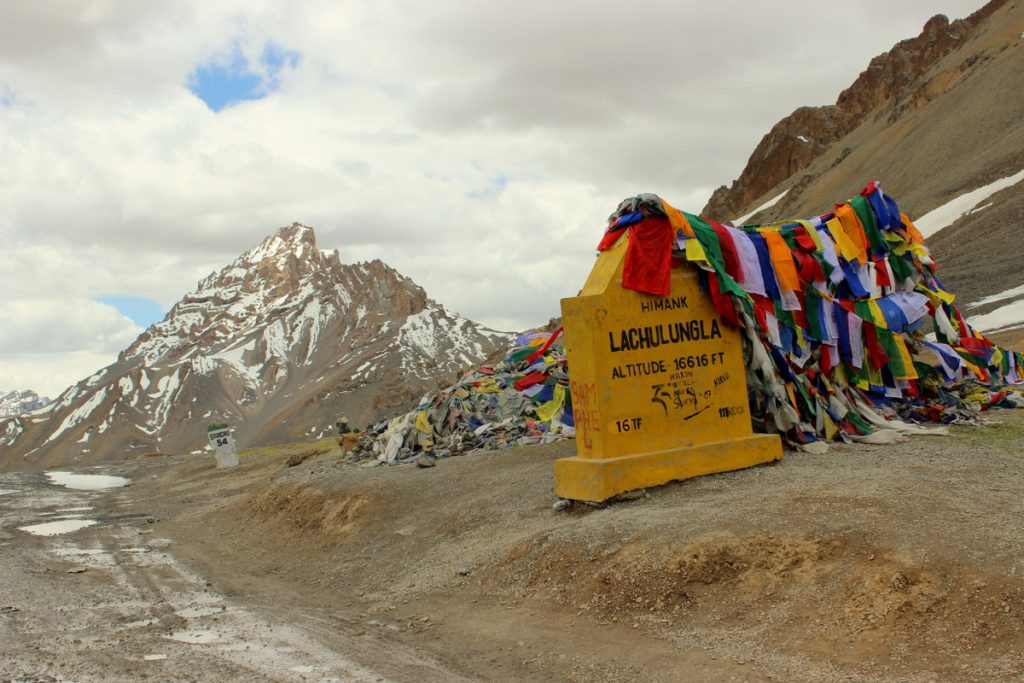 Since we 3 (Vagee, Deepu & me) were facing some headache and vomiting sensation we thought of going to Military camp and take some medicine. Entered military camp and told us the problem, they checked our pulse rate and all and suggested to take oxygen. Took oxygen for 10 mins and we can sense the immediate relief… 😊
We asked military guys to help us to fix the bike if they can. Even they tried many things almost for 2 hours and could not fix it. The solution what we found was, remove the air filter and move on…!!!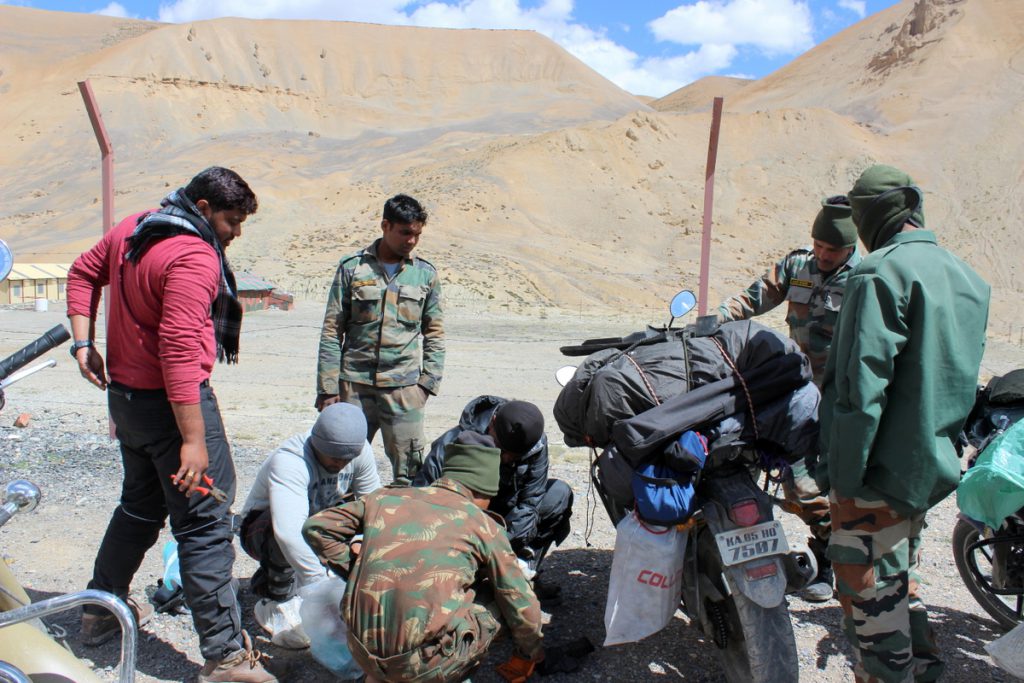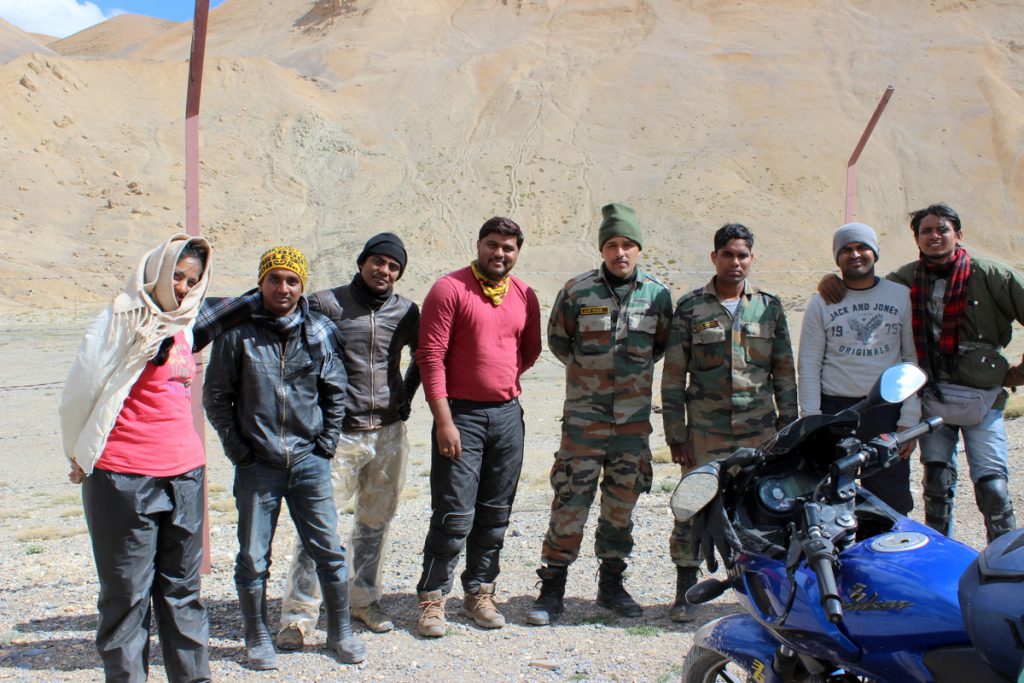 By 3.00 p.m. we started our ride again after taking some rest. After Pang roads are very good and without any difficulty we continued our ride.
Moore Plain (name of the place) was too good and we could easily hit 100 Kms per hour speed on this stretch (but my bike and Deepu's bike was not in a condition to reach that speed :P). Now somehow we managed to cover distance compare to last couple of days.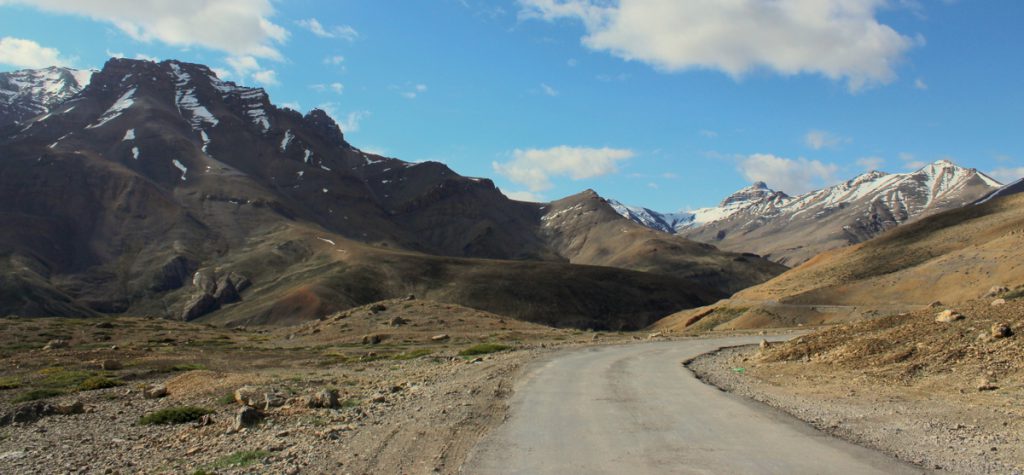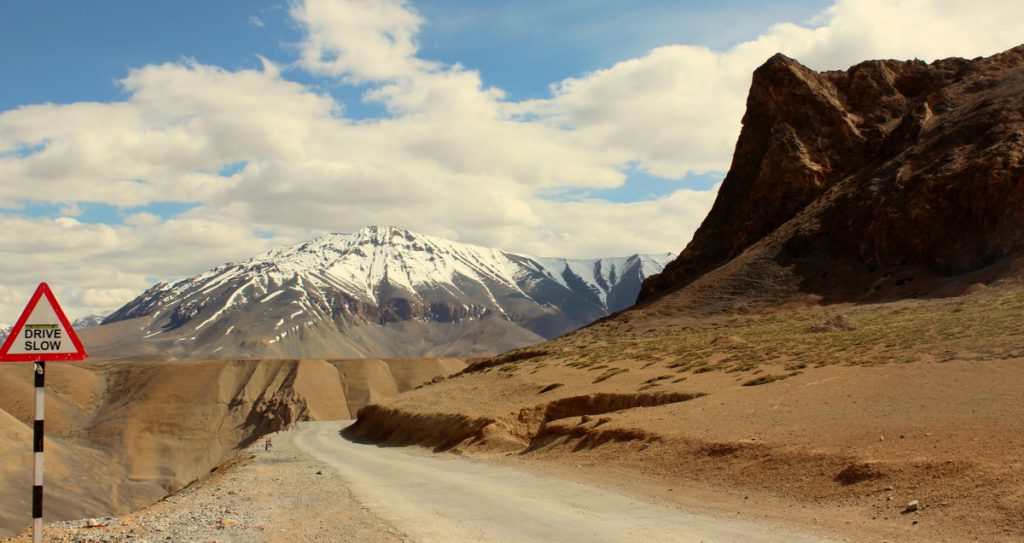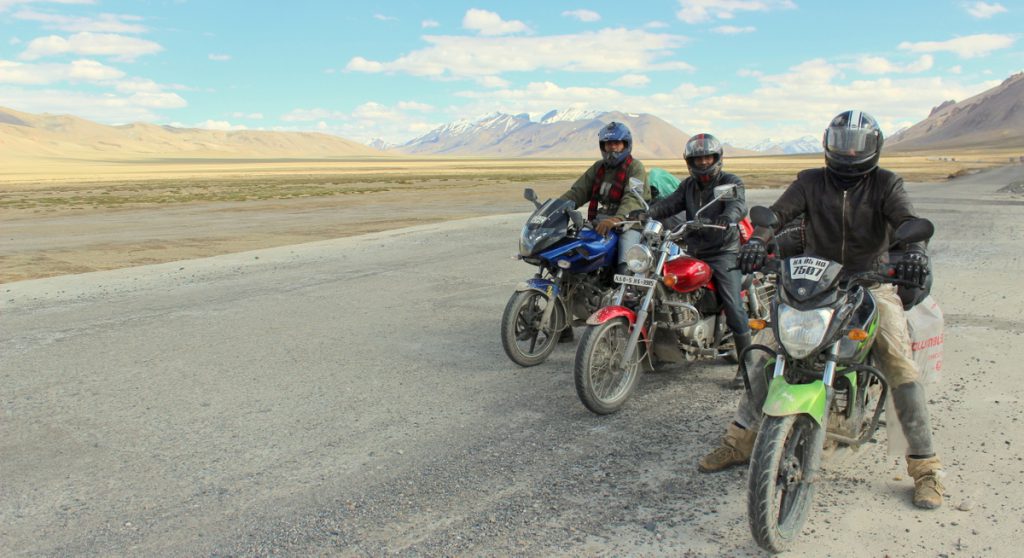 After More Plain reached Taglangla (altitude 17592 FT) which is world's second highest motorable road of the World.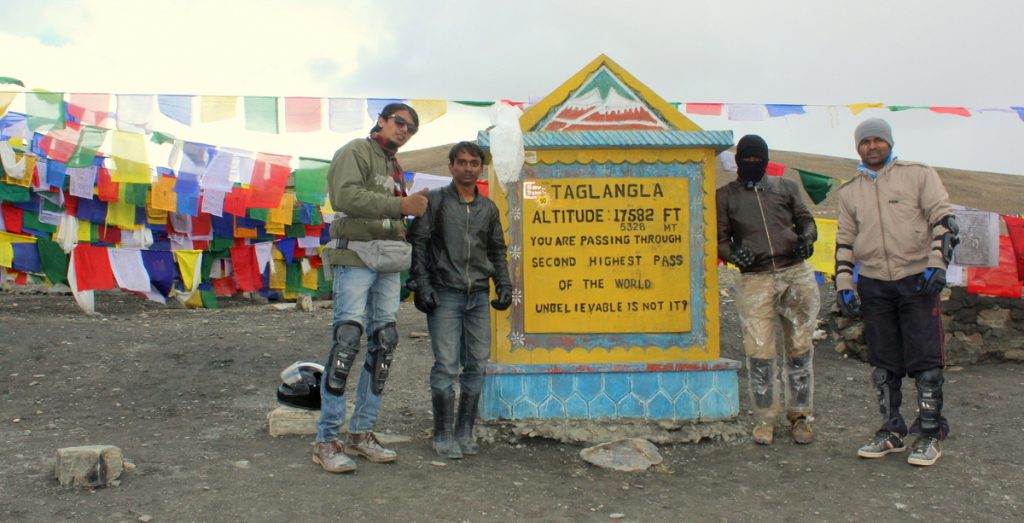 Witnessed snow fall while passing through this pass and it was the first time I saw snow fall in my life and it will be most memorable moment for life time 😊
Roads from this point were not so good but manageable. Reached Rhumse and had late lunch around evening 6.00 p.m. Still we were about to cover around 100 Kms from this point. Finished our lunch fast and continued our journey. Reached Karu around 8.30 p.m and filled fuel for all bikes. Checked for rooms in Karu but felt it was bit expensive so decided to continue our journey and reach Leh which was just 35 Kms away. On the way also in some villages tried for the rooms but due to some fest in Kalachakra (place near to Leh) surrounding places were too crowded and didn't get rooms.
Tibetian guru Dalilama was there for that function. Finally reached Leh by 9.30 p.m. and next challenge was to find rooms. Deepu and me went inside the Leh city to search rooms. Near old bus stop, In Main Street finally we got rooms and ended our long and adventures ride to Leh… 😊
One thing for sure this ride will remain as most memorable ride for life time… 😊
Cheers… 😊