Day – 3 : Manali
Day started with a surprise after looking outside the hotel window, it was around 4.30 a.m. but surprised by the light outside…!! It was like 7.00 AM in Bangalore. Took out camera and clicked couple of pics… Day started with photo shoot… 😊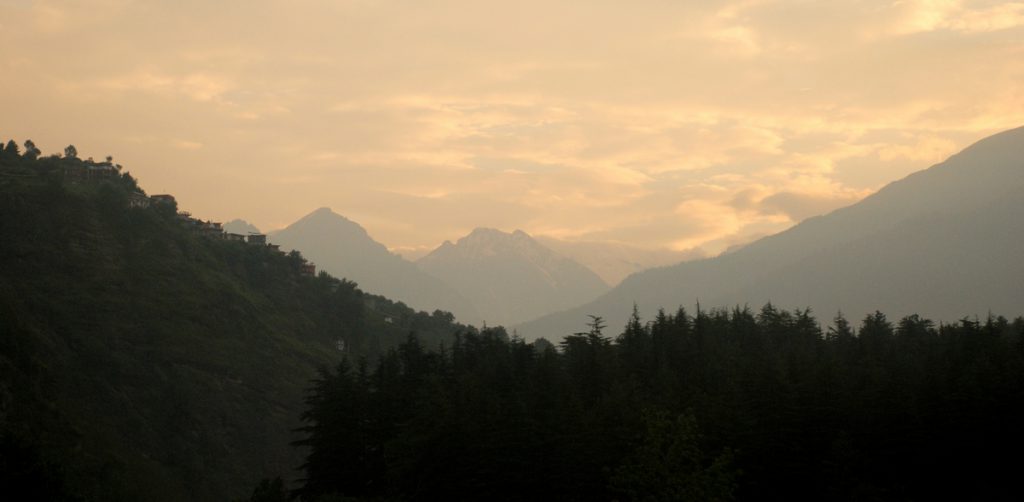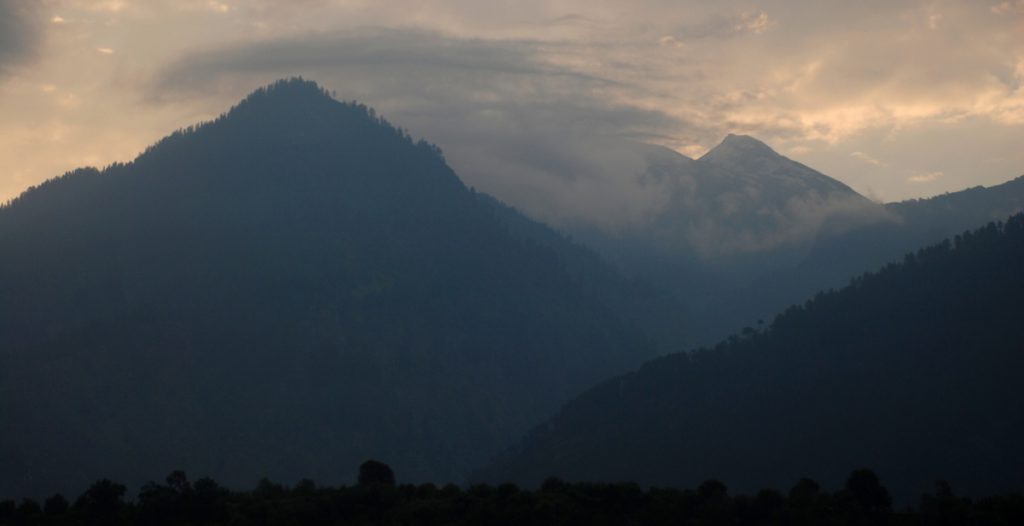 Our initial plan for this day was to get permission from SDM (Sub-Divisional Magistrate) to Rohtang Pass, some shopping in Manali and go for river rafting and paragliding. While booking room only we asked hotel guy to help us to get permission letter and give contact details of some guys who can take us for River Rafting. He just told us to go to SDM office where we will get permission letter and all. By seeing his response we understood that he is not going to help us, so we decided to go and check for this permission letter by our self. As per plan we were about to leave Manali next day morning, so we had enough time to spend in Manali.
Headed towards Manali city which was around 8 Kms from the place where we stayed. Food at this hotel was not so good, hence we thought of having breakfast at some other place. On the way to Manali stopped for breakfast. Gave orders for food. Here one thing which i noticed is, In most of the hotels they will start preparing food items once they get order. Not like Bangalore…!!! After taking orders he said it will take minimum 20 to 30 mins (not ordered any special food here, just Maggi and bread omelette).
By the time our food is ready, thought of doing photo session in nearby place.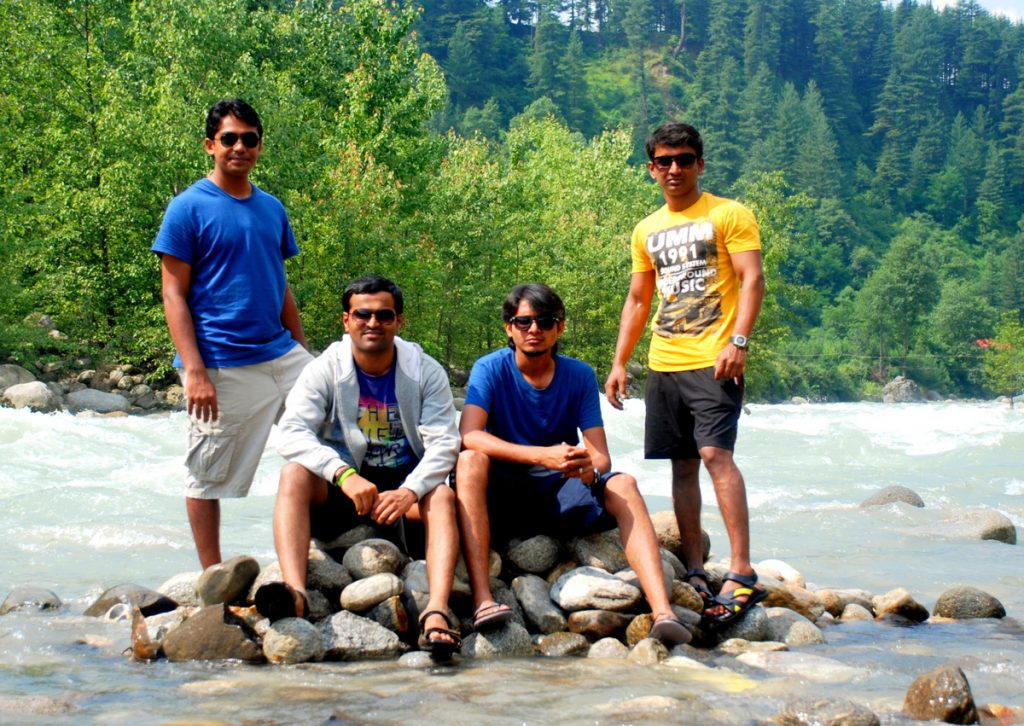 Finished our breakfast and reached Manali around 11.00 a.m. First important thing to do was to collect permission letter from GFC office. Once went and checked in GFC office then only we came to know that no permission is required for Indian civilians. We just need to enter our details in the check post and we can continue the journey. But we got shocked when they said Rohtang Pass will remain closed on Tuesdays. We were not knowing about this, not even any of our friends informed about this when we were planning (I guess none of them were aware of this). At least hotel guy didn't inform us when we asked him. Immediately we changed our plan and decided to leave Manali on the same day..!!
Rushed back to hotel, packed all our stuff and started tying our luggage's to bike. Now one more problem came in front of us. Hotel guys wanted us to pay for 2 days before we leave…!! Since it was already 2.00 p.m. Had long conversation and settled hotel bill and continued our Journey. Our first target was to cross Rohtang pass which is around 52 Kms from Manali, but we have not decided where to stop and where stay for that night.
Rohtang pass was very beautiful place (no need to mention, all the places which we pass through this stretch were really awesome places). While entering Rohtang pass we will get one check post there we just need to enter our details, no permission is required for Indian Citizens.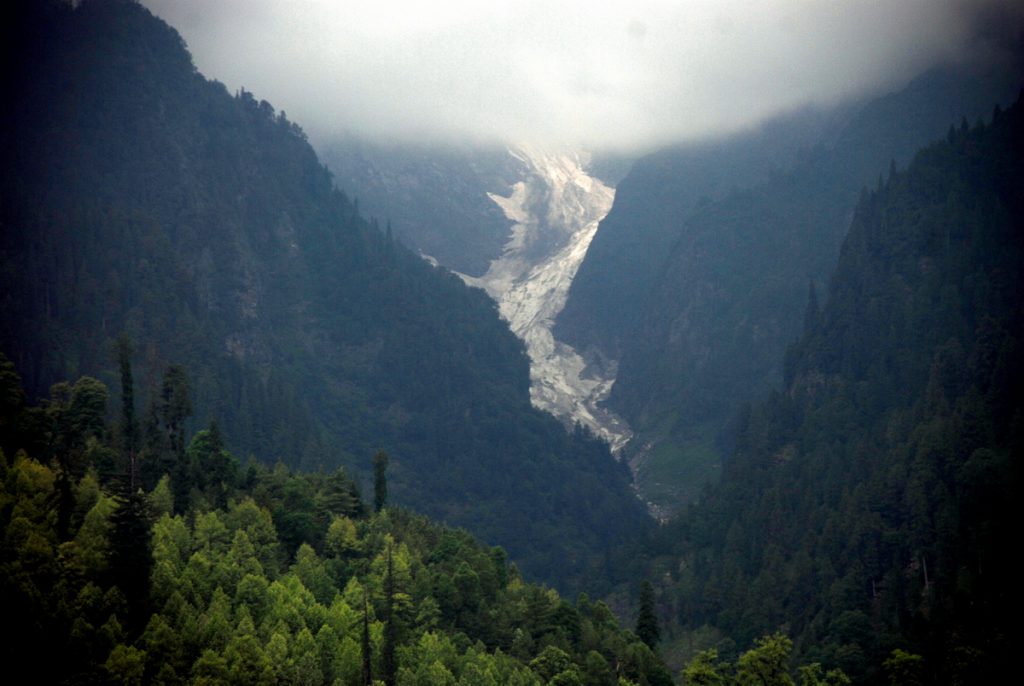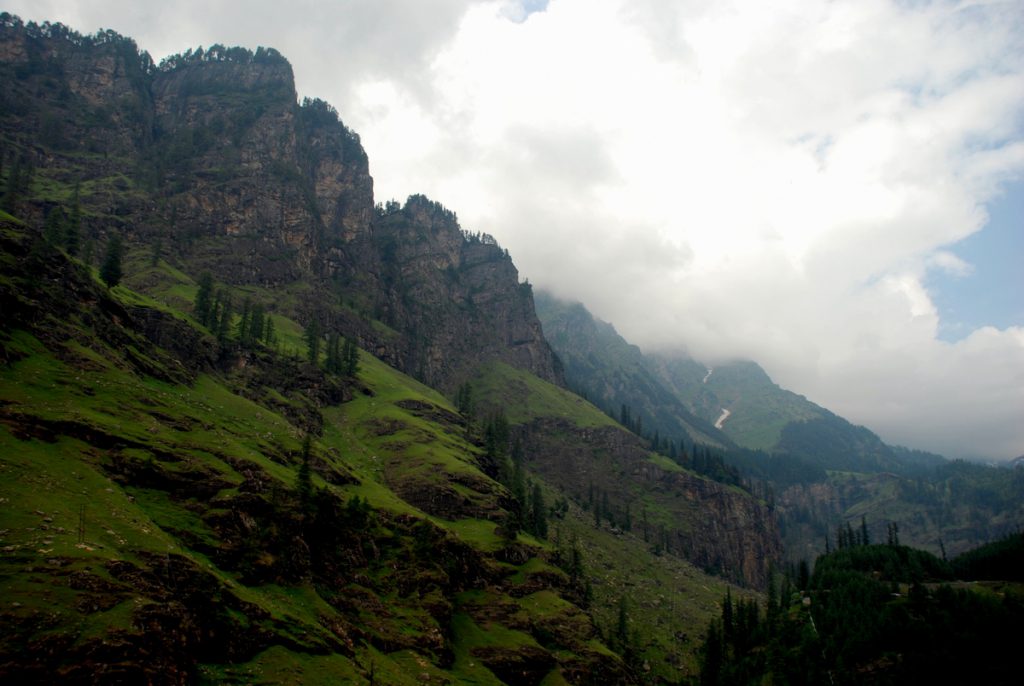 Again rain started welcoming us. Roads were bit scary too, totally covered by mist and road was not visible properly. Stopped at Rani Nallah for lunch and it started raining heavily. We were no other option to wait till rain stop. Met one police guy who was returning to Manali from some nearby place, he said you can go till Koksar where we will get option for accommodation.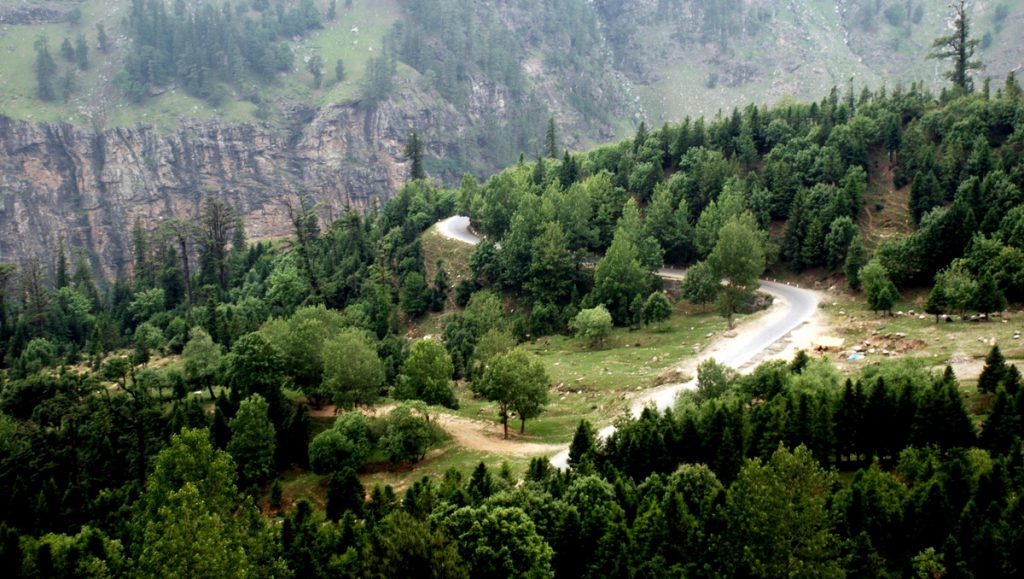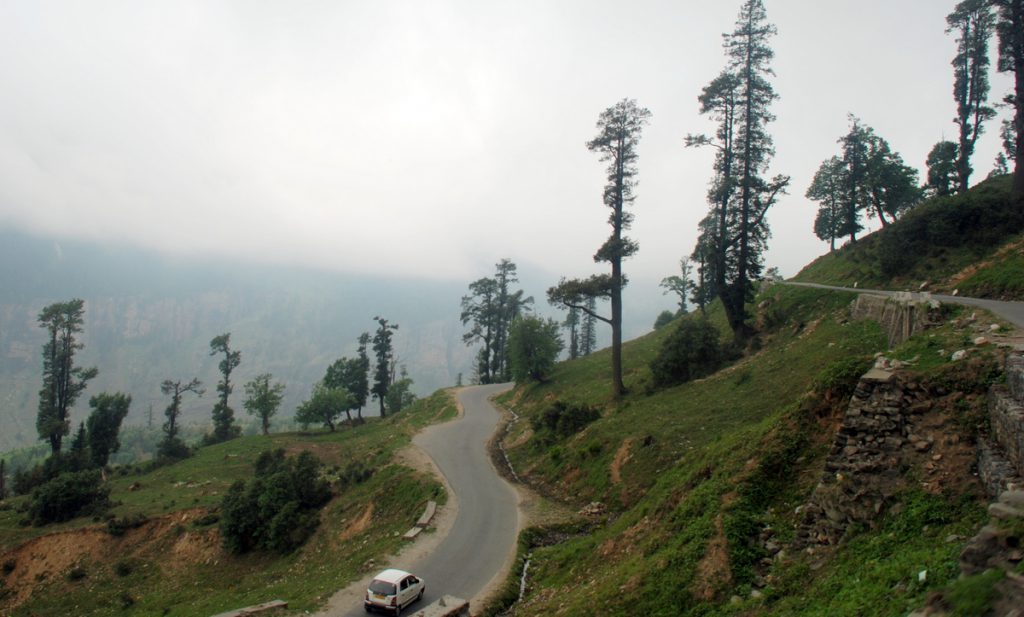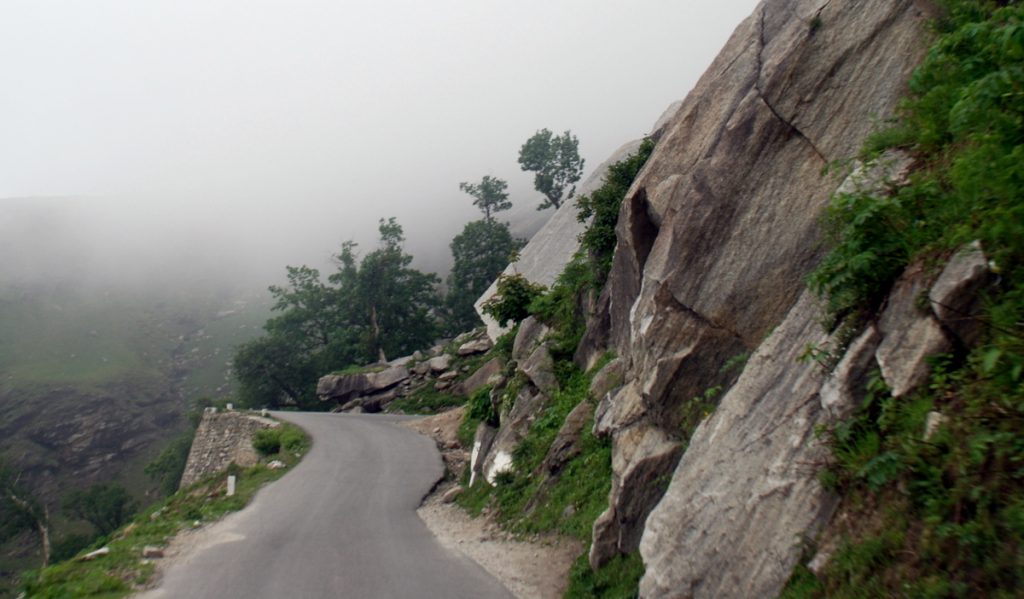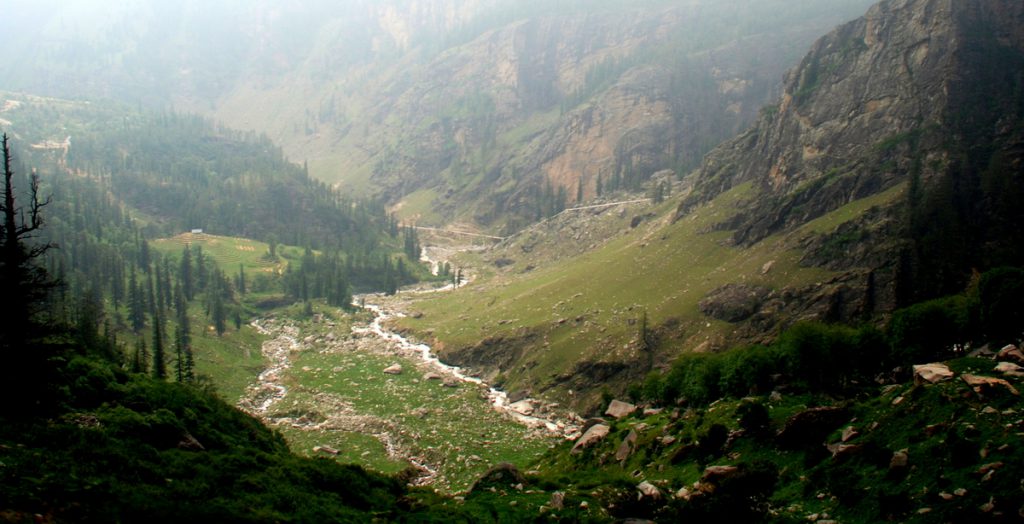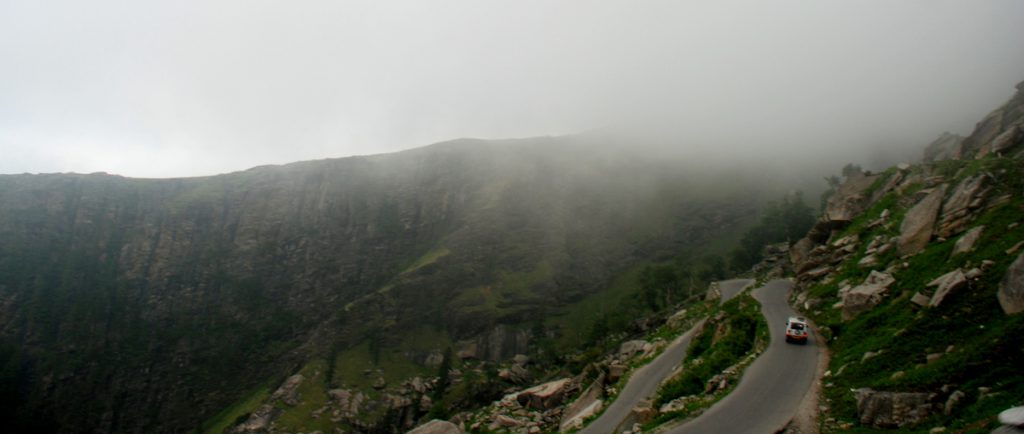 Once rain stopped, continued our journey and reached Rohtang pass top around 7.00 p.m. Rohtang top is at height of 13050FT height. Trust me we were shivering literally due to cold. Luckily at this point also we got some hot tea 😊
Clicked few pics at Rohtang pass and continued our ride.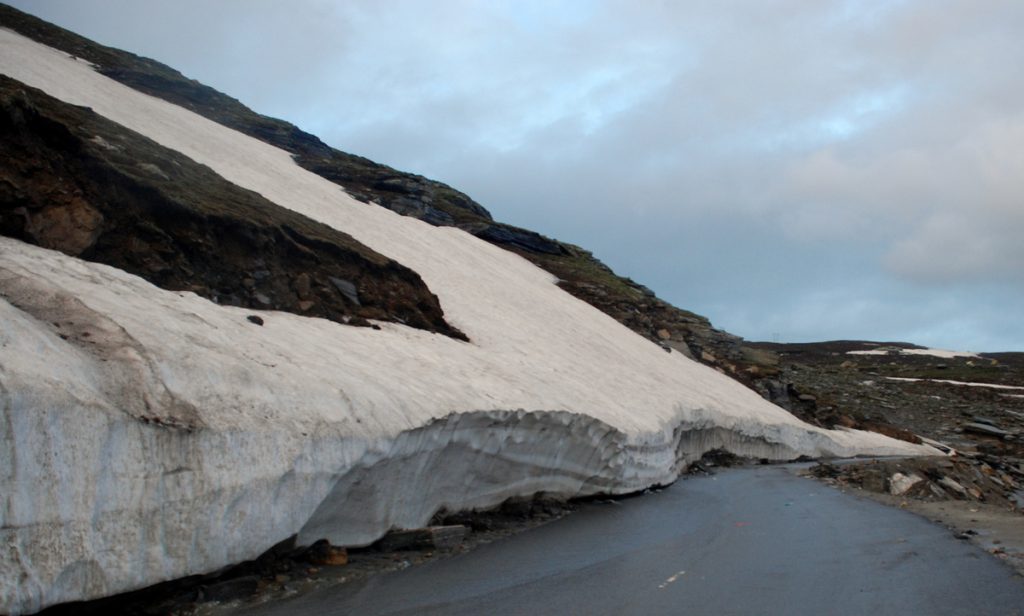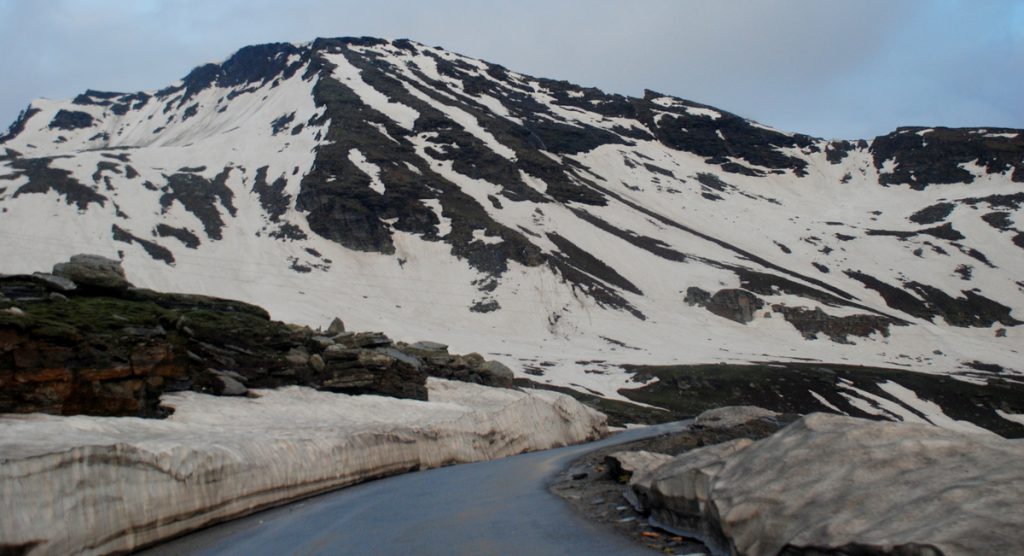 It was getting too dark and once we cross Rohtang top roads are also not that good. Before we reach Koksar, I guess just 5 kms before we came across one big water stream created by water fall. Water was too cold and it was frozen moment for us. Water level was also high on the road. It was coming till my knee…!! With all difficulty we crossed the stream, Captain Vagee (:P) was our hero at this moment 😊 He helped to cross bikes from one end to other end.
Finally we reached Koksar around 9.00 p.m. Deepu and Vagee managed to find hotel for our stay.
Hotel owner reminded me Mr. Devanad 😀 with his coat and hat. Though Koksar is very small village the hospitality at this place was very impressive. Food was too good at this place.
Though we have covered only 75Kms on Day 3, due to many reasons! we were head as per drafted plan.
Note: Rohtang pass will be closed on Tuesdays. No permission is required for Indians.
More to follow on the rest of the journey, keep reading!!
Cheers… 😊