Since it was unplanned trip, we thought of visiting Belur and Halebidu while going back to Bangalore. Though Belur and Halebidu and just 16 Kms away, they are always referred to as if they are one. The temples of Belur and Halebidu are best known for their south Indian architecture.
Its 25 Km from Chikmagalur, 40 Km from Hassan and 220 Km from Bangalore.
Belur:
The Belur (Chennakesava Temple) originally called Vijayanarayana Temple; the main attraction in Belur is the Chennakesava temple. The main temple itself is one of the finest examples of Hoysala architecture. It was built by king Vishnuvardhana around 12th century.
Belur Chennakesava Temple Timings:
Morning: 7.00 AM – 1.00 PM
Evening: 2.00 PM – 8.00 PM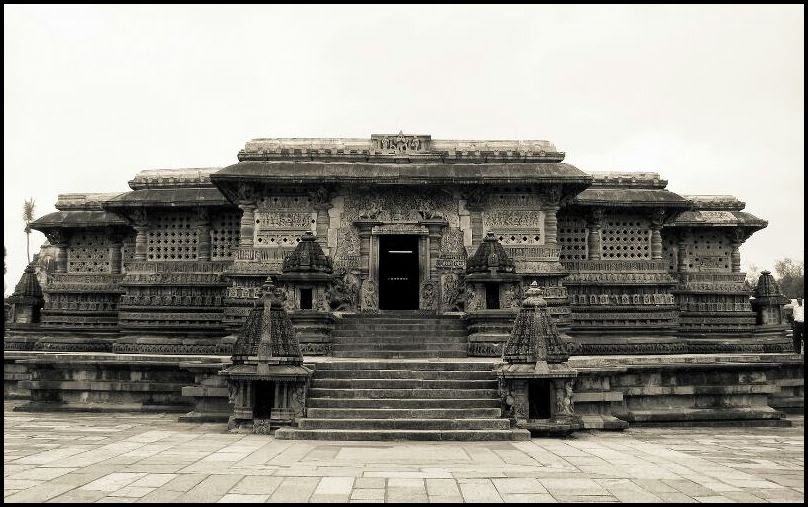 The Belur temple took more than 100 years to construct. The material used for both temples is soap stone which is soft and easy to carve when taken out from the earth but gets harder over prolonged exposure to the atmosphere.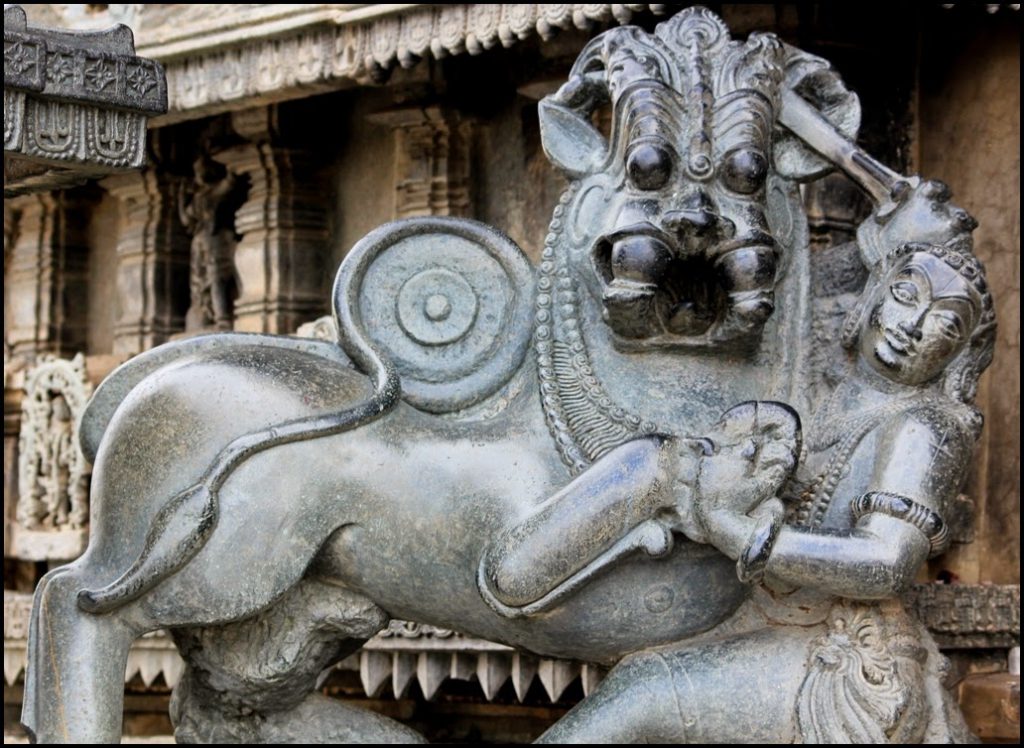 The temple is known for its symmetrical corners and the 42 beautiful sculptures of maidens in various postures (madanikas). Some madanikas that are popular with tourists are the Darpana Sundari (beauty with mirror), "The lady with the parrot", "The huntress" and Bhasma mohini. The 4 inside are more intricately carved with attention being paid to the detail of their jewels too.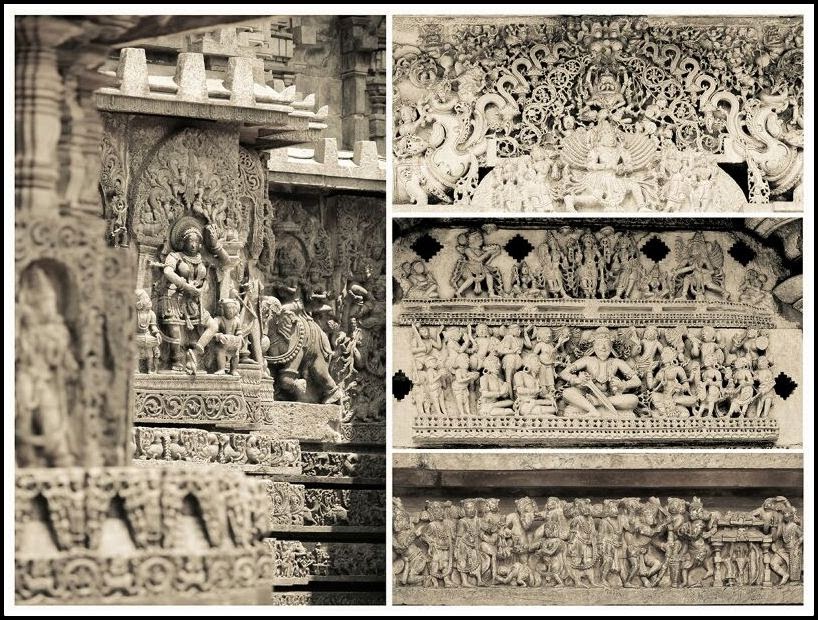 Inside the temple is a pillar depicting Narasimha that at one time could revolve on its ball bearings.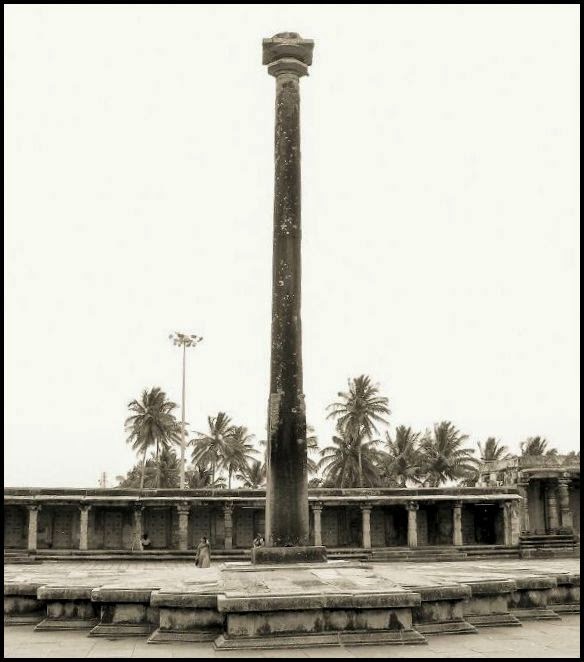 Because of heat we could not spend more time here and headed towards Halebidu..