About Journey: Always it will be fun to go out with this team. No prior discussions, No proper planning, No information about place, just nothing…!!! If suddenly someone from this team feels like going out, then he picks up his phone and gives a call to other members, if everyone is free then just takes out the vehicle and drive to the place which will come to our mind.
Same thing happened on this time also, this time it was Lohith who initiated this trip. He called me around 6.30 in the evening and asked me about weekend plans, I said as of now nothing. Next moment he asked me 'how about going for a long drive tonight…!', even I was tired of routine week day activities at office, said ok check with others. He called Manju and I called Chetan. Manju was fine to join us for a drive, but as always Chetan came up with his own stories, but no one was ready to listen to him. We just informed him that we are going out tonight and we will pick him from his home, once he reach back to his home from office.
Charged my camera battery, packed my back pack and all set to go (without knowing where to go..!!!). What we decided is we will gather at one place first and later we think about the place, and any how we had enough time to decide on place (Since Chetan was about to reach his home @12.30AM). Manju took his car out for this trip and he picked Lohith and me around 10.30PM. We thought of not to disturb our parents at home so left early and parked our vehicle near Vijay Nagar and stated to think about where to go. It was hot summer so we thought of going for some cool place. First Coorg came to our mind but few months back only we had been there, so thought of some different place. Finally we decided to go to Kemmangundi, Chikmagalur.
Spent some time on road making fun of each other's and cursing Chetan for making us to wait for him. Finally we picked him from his home around 1.00AM (he never turns up on time!!!) and we explained him about the plan.
Kemmangundi is almost 250 Kms from Bangalore. We took Shimoga route to reach Kemmangundi. Once we pass through Arsikere, near Kadur we need to take left deviation to reach Kemmangundi. Around 6.30AM we stopped near one village (forgot the name of that village) for tea break, saw that even breakfast was ready by that time. Finished our breakfast and took some food items parcel and continued our journey. Reached Kemmangundi around 8.00AM.
Kemmangundi:
Kemmangundi is a hill station is located at Tarikere taluk of Chikmagalur district. This hill station is situated at a height of 1434 meters above sea level. Kemmangundi has beautiful laid gardens, magnificent mountain ranges and superb valleys, excellent visual treat for the tourists. The main attractions at Kemmangundi are Raj Bhavan (a Guest House), Z point and the Rose garden maintained by the Horticultural Department.
We thought of going near Z-Point first before it gets too hot. Just parked our car near parking place, took out our cameras and started walking towards Z-Point.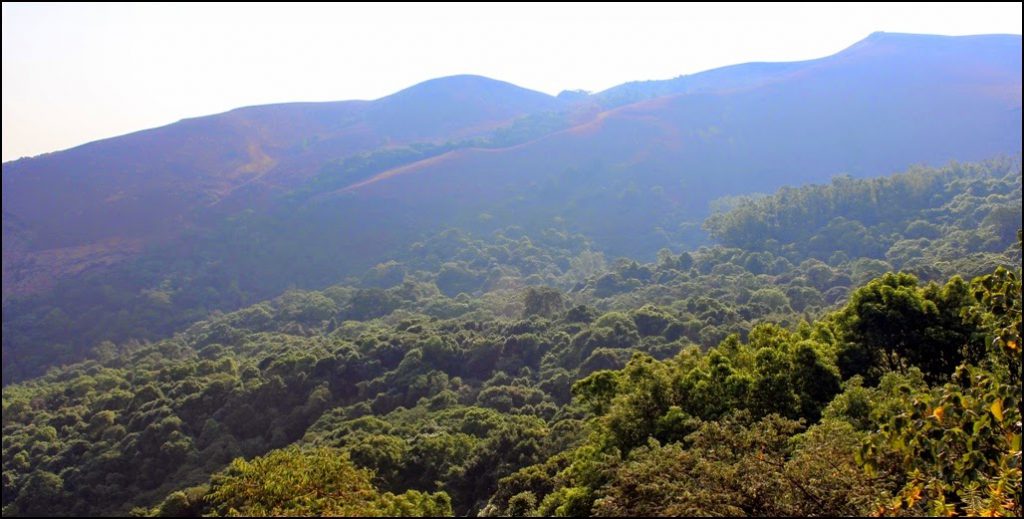 In hot summer also we can see the green around, that's the beauty of this place.
It's not a difficult trekking to Z-Point, it was like just a morning walk inside a forest. But really we enjoyed the walk in this place. It's about 3 Kms walk to reach the Z-Point. On the way to the Z-Point we will get Rock Garden, Shankara Shola (we were not able to recognize this place, which was mentioned at the entrance) & Shanti falls.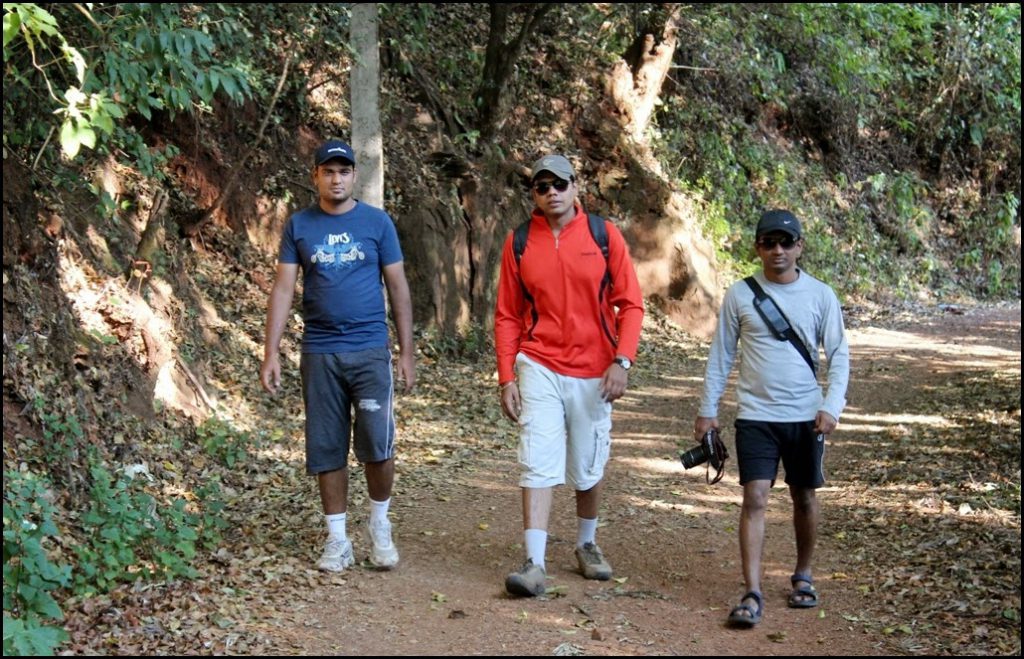 As always me and Chetan started clicking pics, we headed towards the Z-Point. Thought of going to the Rock garden while coming back. We just wanted to reach the Z-Point before it gets too hot.
We took almost 2 hours to reach the Z-Point (took more time in clicking pics). There were no any other people we found in this place it's just we 4 on this entire route.
On the way we will get Shanti falls. It's not a big falls, it's only max 10 feet high water fall. But the water was super chilled in the hot summer also and it was very sweet too. Filled our water bottles near this waterfall and continued our journey towards Z-Point.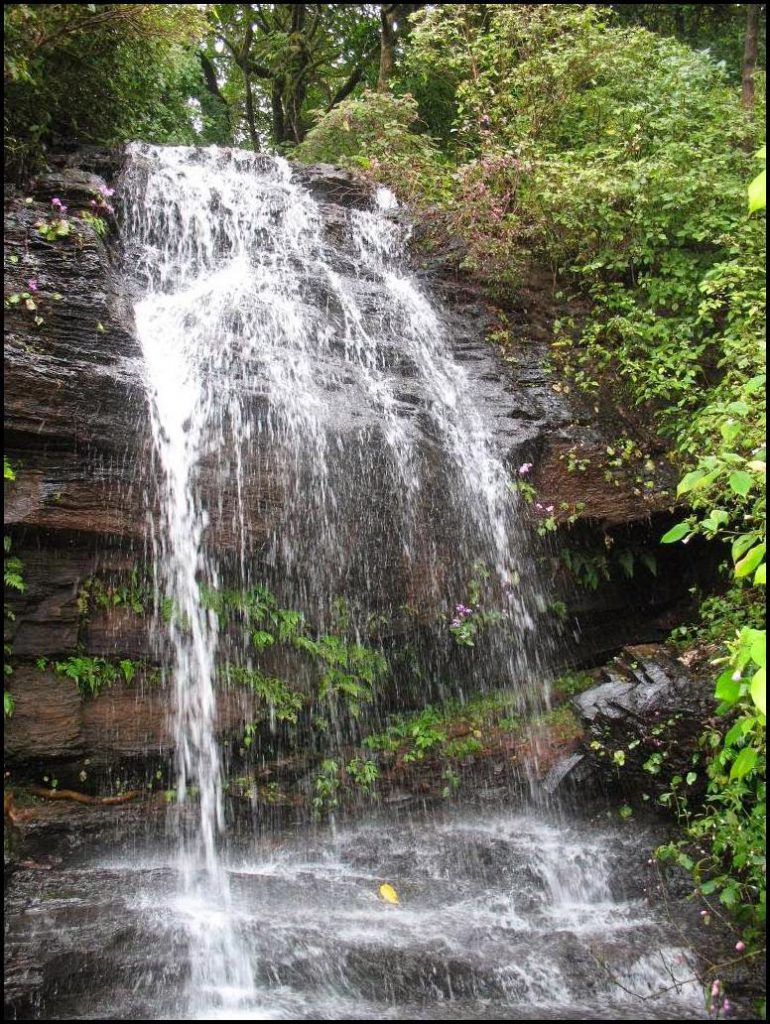 Once we cross the Shanti Waterfalls the route towards Z-Point becomes too narrow, we will find multiple footpaths, we can follow any of these paths because all will leads us towards the Z-Point only, but the only thing is on the way will pass through different views.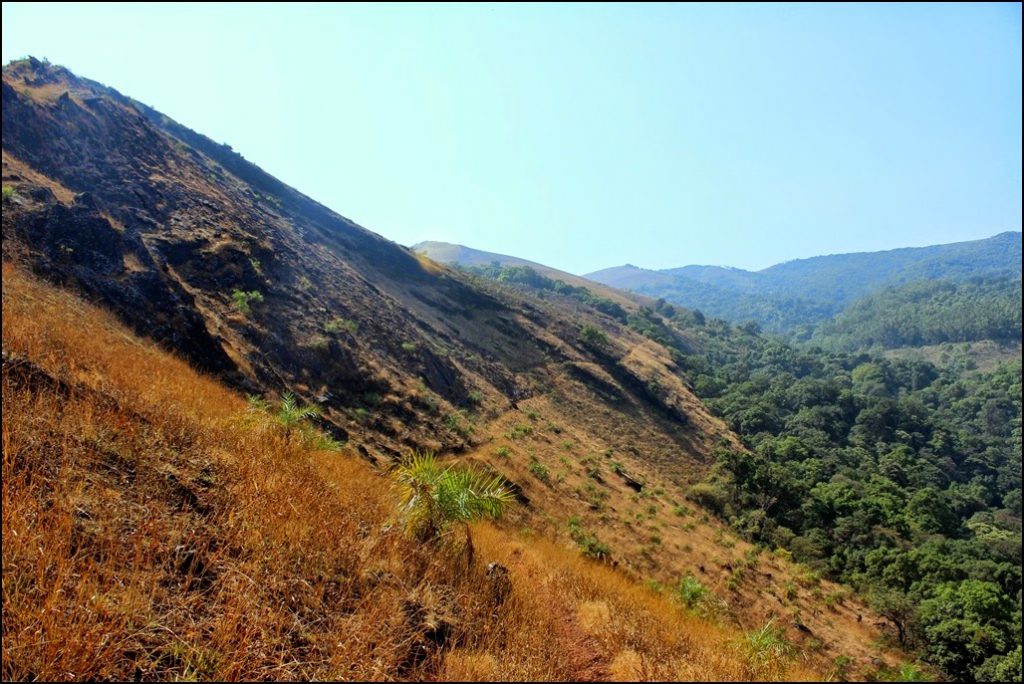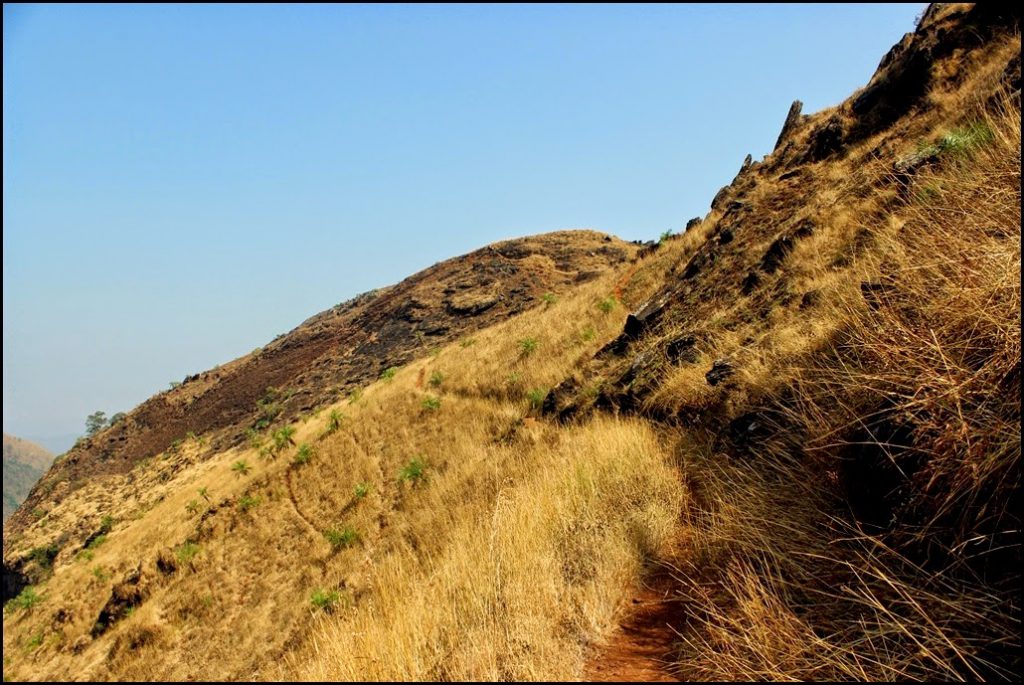 Just before the Z-Point we will get one more view point, Compare to Z-Point I liked that place, really it was very beautiful (But again we were in wrong time at this place, best time to visit this place is August – December). Though the place was completely dry place was not boring and it was good to click pics.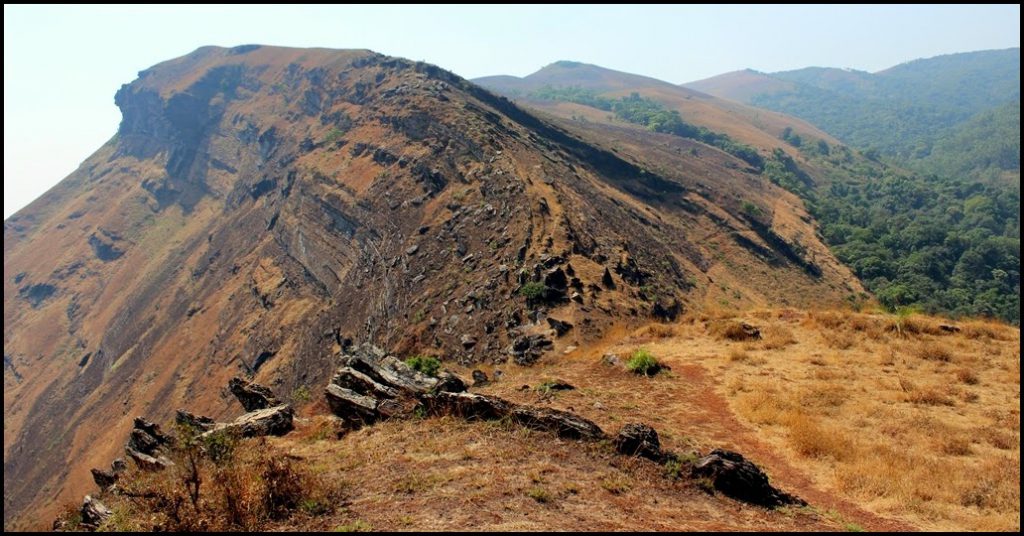 Spent more time in this place than at Z-Point. As always spent time in clicking pics and in enjoying the view.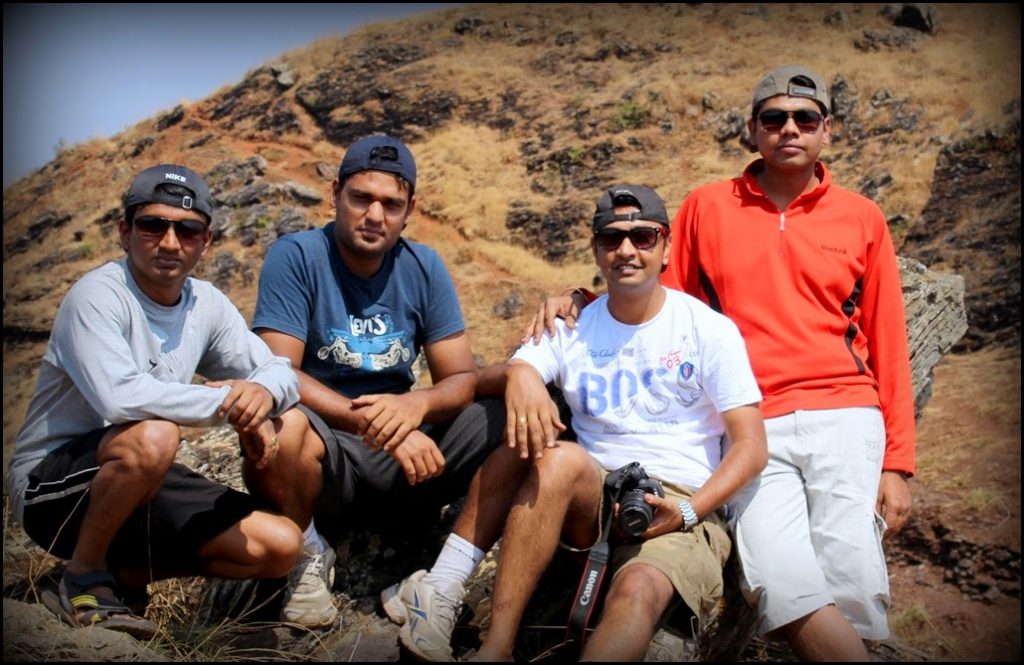 It was getting very hot due to summer, came back on the same route and again spends some time near waterfalls and relaxed for a while. Since we didn't had any plans for rest of the day we were not in hurry and were doing just time pass.
While coming back we had been to Rock Garden, I don't think someone will take care of maintaining of this park, plan of developing this garden is good and they have initiated it too but as I mentioned there is a problem with maintenance. At least in future if they develop this garden definitely it will attract many tourists.
Reached the parking place and relaxed for a while. Since it was too hot and many times we had been to view point in Kemmangundi (view point is famous for sunset). Inital plan was to go to Abbe falls but no Jeeps were available to take us to that place, when we checked with the tea shop guy he said, now forest department people are not allowing tourists to Abbe falls (Dont know the exact reason). So we decided to move towards Kalathgiri Falls waterfalls.
Kalathgiri Falls:
Kalathgiri Falls is located near Kemmangundi 55km north of Chikmagalur. There is a small temple sandwiched between rocks and the waterfalls. One can even trek to the top of the hill from where the water drops. The trek is through forest area and the mountain top gives excellent views of the surrounding areas. A guest house managed by the Department of Horticulture is available and it is advisable to book it in advance.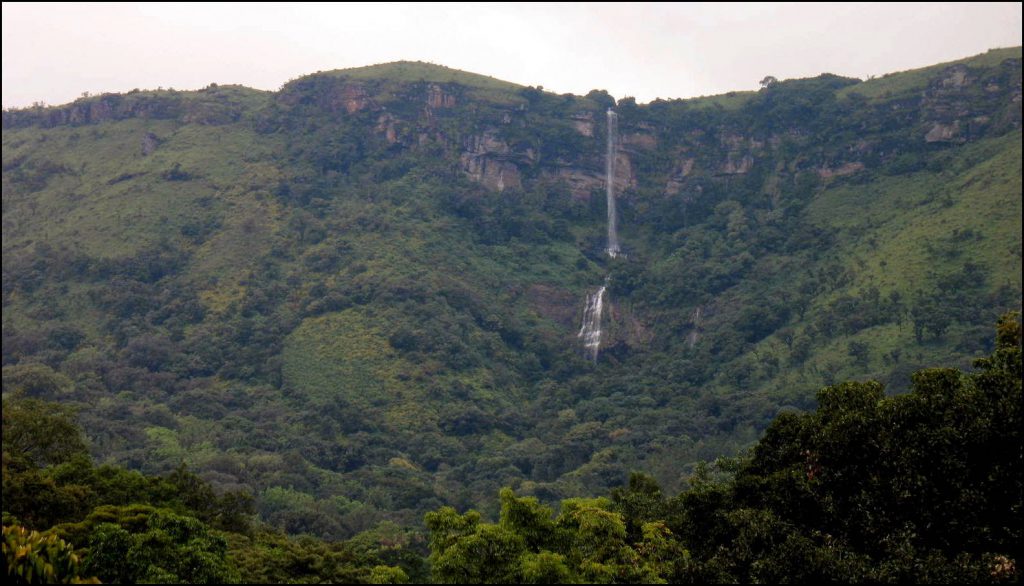 Compare to view of the waterfall near temple I found this is one beautiful. In rainy season it will be more attractive.
Since it was too crowded near waterfall we decided to not to get into water and continued our journey. Because of the late night drive we were bit tired and thought of going back to Chikmagalur. On the way finished our lunch and had few pit stops in between coffee estates.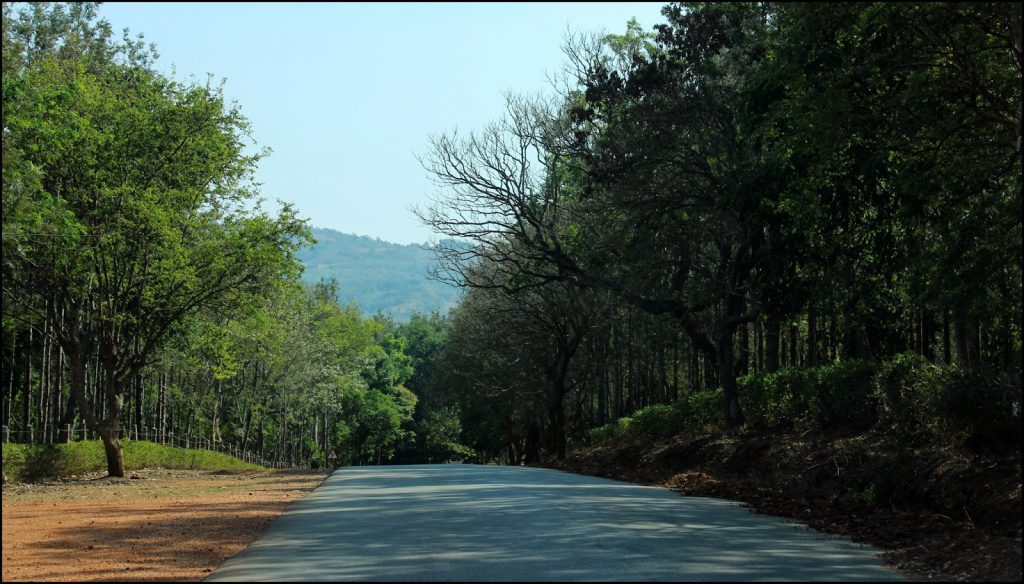 Reached Chikmagalur around 6.30PM and we were totally exhausted. Booked the hotel, got refresh, spent some time inside the room only. Around 8.00 PM came out of room for dinner, finished our dinner in near by restaurant. Thought of going for a walk but because of the traffic we changed our mind and came back to hotel.
For next day we planned to capture the beauty of Belur and Halebidu.
In next post will come up with history of Belur & Halebidu.
Cheers… 😊