We were planning for some outing, Nischith from this group suggested us Mukurthi forest, and showed me few pics of Mukurthi forest, I was very much interested to go for trekking in Mukurthi forest. Initial planning for this trekking started in December itself. But he only suggested that to go sometime in Jan or Feb, since in winter it will be too cold in that place and temperature may fall below 10 degree Celsius. Moreover we should get permission from forest department and it was very long process. If you don't have proper contact then it's not easy to get permission. Nischith helped us to take permission from department through his uncle who stays in Ooty.
Finally we got permission from forest department to visit this place on 8th and 9th Mar. All set for the exploratory trekking in Mukurthi forest. We were informed that we are going to stay in a government IB where we can't even expect basic facilities like electric power, Mobile signal and any Hotels nearby for our food. All the food items we should arrange from Ooty itself.
It was another exciting Friday evening and we were all set for an exploratory trek to Mukurthi. As per the plan we were about to leave Bangalore by 11.30PM and reach Bandipura National forest by early morning 6.00AM. Since forest department won't allow vehicles from 9.00PM to 6.00AM inside the Bandipura forest we left Bangalore late night and reached Bandipura by 6.00AM (Hardly its 5 Hours journey from Bangalore to Bandipura).
We were on time as planned to reach Bandipura forest check post and we were looking out of the window to see any wild animals. Usually if you are lucky you will see wild animals in early morning at this forest. Our fate was not good this time; we could not see any animals.
From Bandipura to reach Ooty we have 2 different routes. First one is we can travel through 36 hair pin curves Via Masinagudi (Only small vehicles like cars and Jeeps they will allow in this route) and Second one through Madumalai National Park Gudalur Check post. Since we were traveling in TT we had to take the second route. Paid Rs.1500/- Interstate permit fee and headed towards Ooty. I always prefer to go through the first route, where we will get real beauty of the forest. We were supposed to reach Ooty by 9.00AM due to our photo sessions and lot of stops in between we reached Ooty by 11.00AM.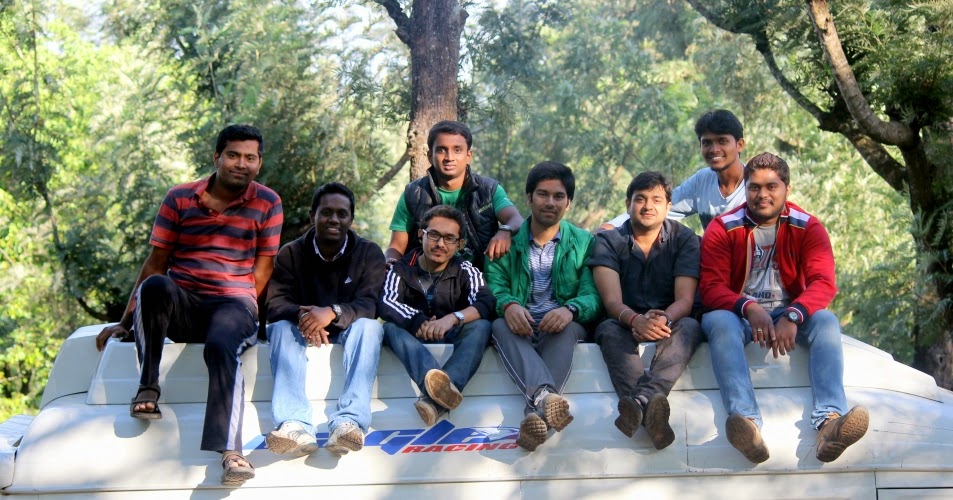 We reached the forest department at 12.00PM and collected the permission letter. They gave some instructions and informed us that department vehicle will be taking us into the forest. They have arranged for a Jeep and asked us to dump all our luggage's into the Jeep. On the way we took some food items parcel for lunch and brought some chicken and some food ingredients to prepare dinner.
On the same day we cant start our trekking, once should stay at Mukurthi IB and next day we can continue our trekking, since completing the formalities at forest department and reaching Mukurthi IB only takes almost a day.
Started our journey inside the forest. By the time we left Ooty City it was around 1.30PM. From Ooty Mukurthi forest IB is around 40 KMs away. Jeep was good for 6 people but we were 10 (including driver Jamboo and guide Bond). It was bit congested to sit inside the Jeep, finally me and guru decided to stand on the foot rest beside the Jeep. Sometime guru used to stand once he is tired I used to stand. Had crazy experience by traveling standing that to in Jeep…!!!
The Lunch Point:
We entered the forest and it was long horrible ride towards the IB. We were damn hungry too. James Bond (our guide, don't know if it is his original name or his nick name…!!!) suggested us one good place inside the forest for lunch. There was a small river was flowing and for that river one small bridge was constructed. We stopped there for lunch (don't know the exact name of that place). It was time to fill ourselves with delicious chicken biryani; Egg fried rice and some veg biryani. It was a totally wonderful experience for us having lunch in such kind of place.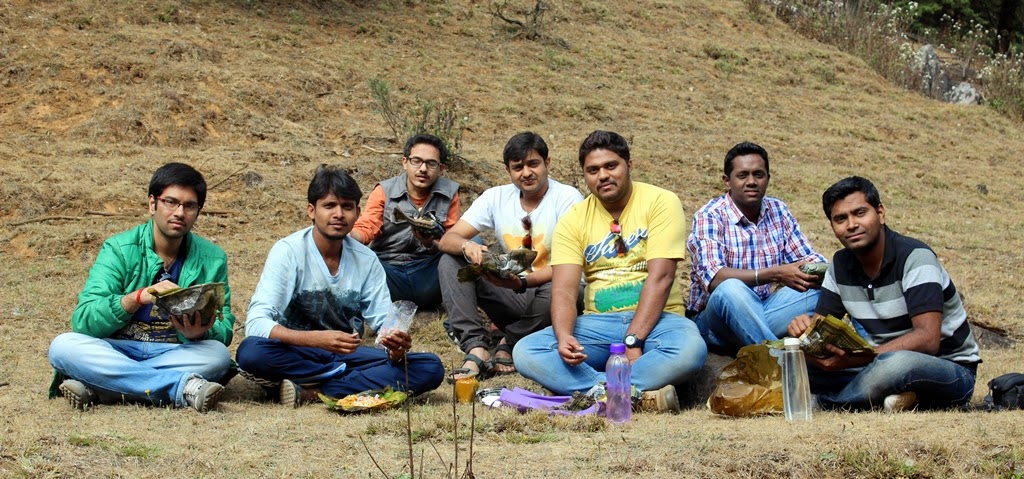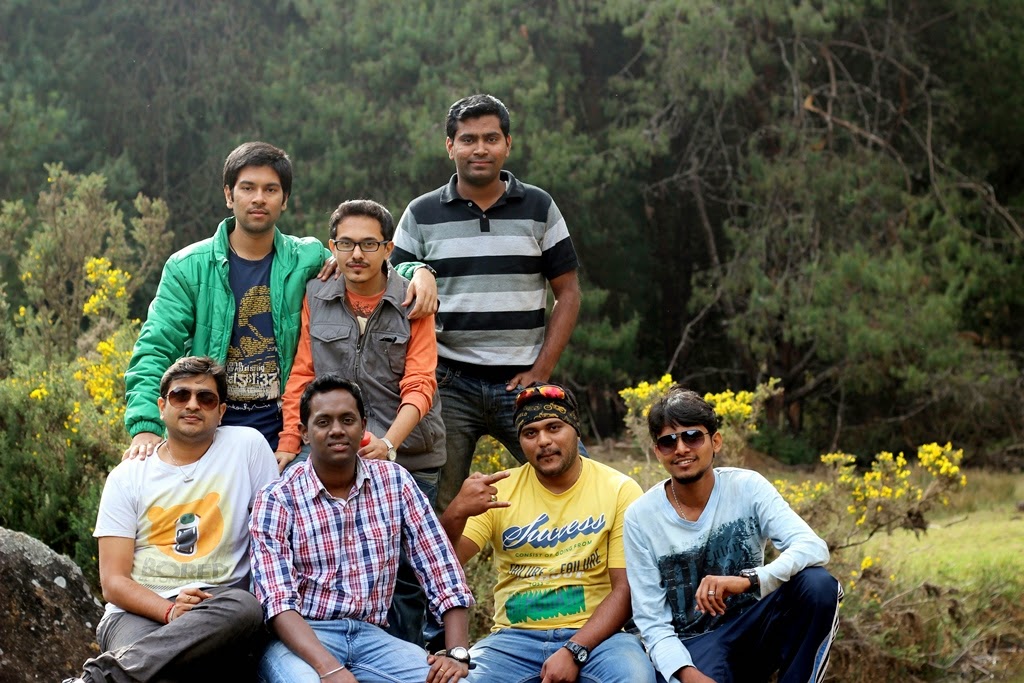 Mukurthi Dam:
We came across a beautiful Mukurthi Dam and that was an absolutely refreshing take-off spot for the day…!!! Just for 10 mins we stayed there due to time constrain..!! But trust me it's like heaven on the earth. Wish we could have spent more time over there.
Some of the pics of beautiful Mukurthi Dam.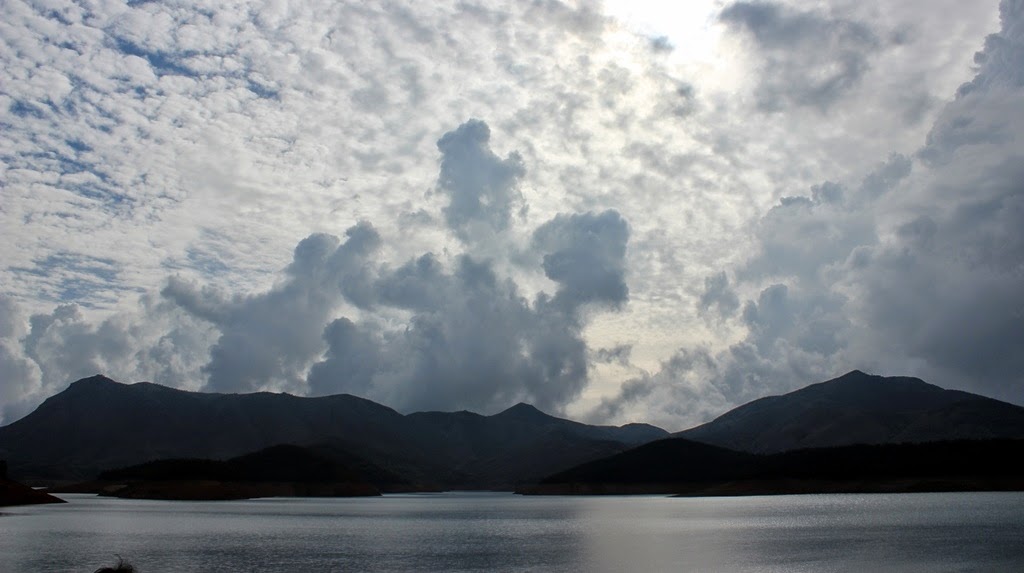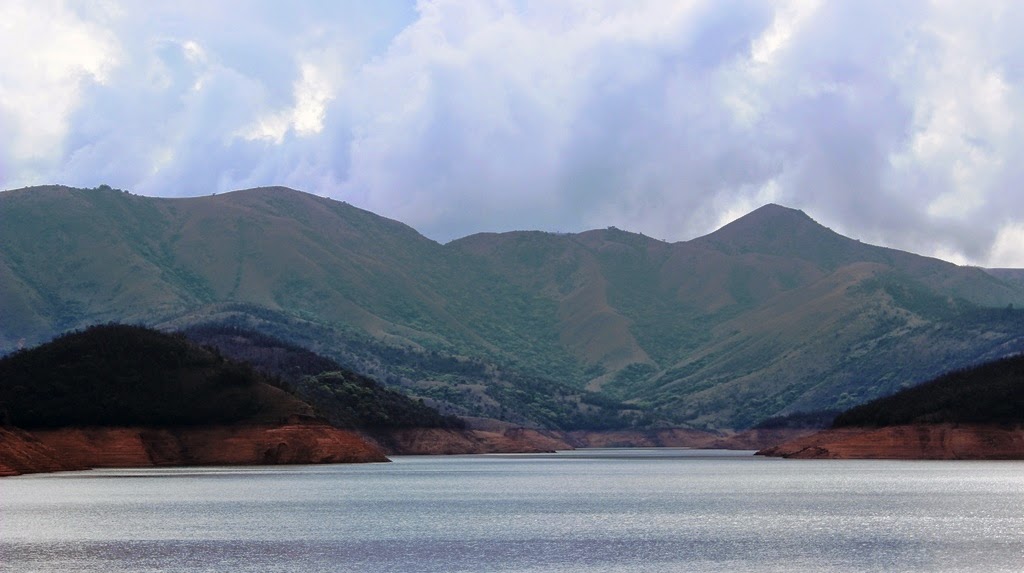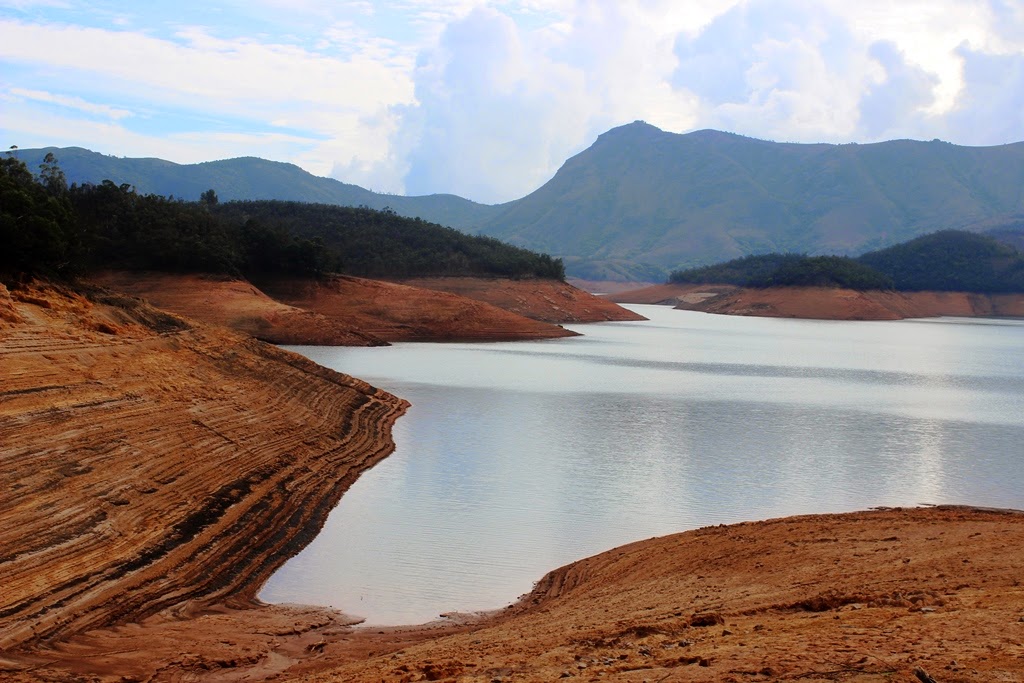 Somewhere in Mukurthi Forest:
Again we halted for some time in the forest, just to relax a bit and for photo session. It was good time we spent near this place clicking Jumping Japang pics and making fun on the clicks… I liked the below clicks.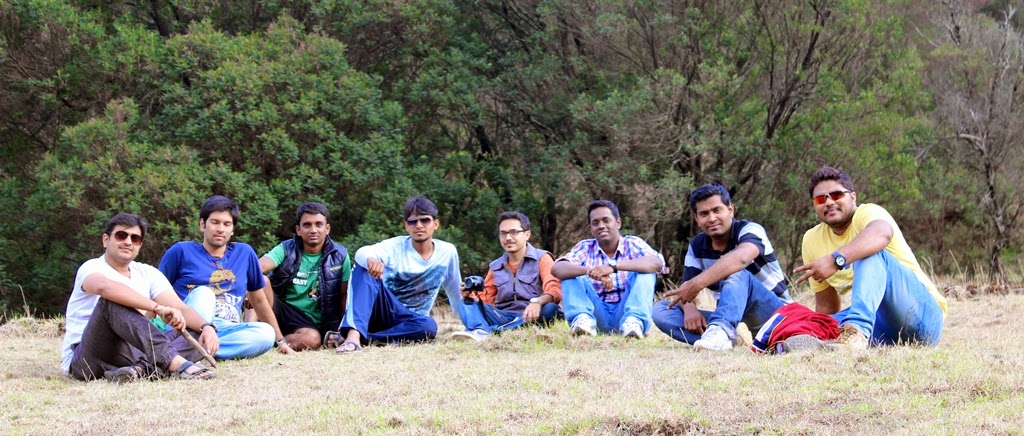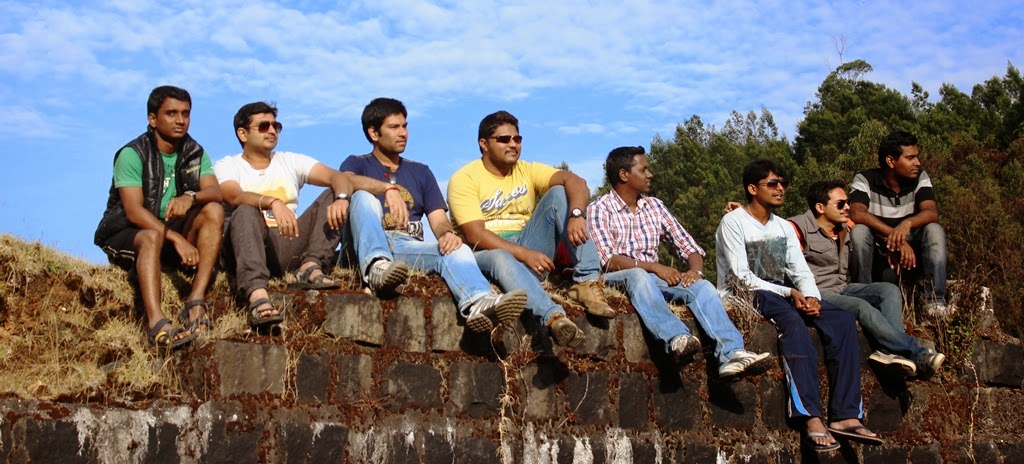 It was time to get back into Jeep, we slowly disappeared into the wild and entered the forest to reach Mukurthi Government IB, our first destination of the day.
It's only 40Kms to Mukurthi IB from Ooty city, initially we thought we may reach IB within 2 hours including our lunch break and photo sessions. But it took more than 4 hours to reach our destination. This includes our Lunch break, Photo sessions on the way and lot of obstacles on the road.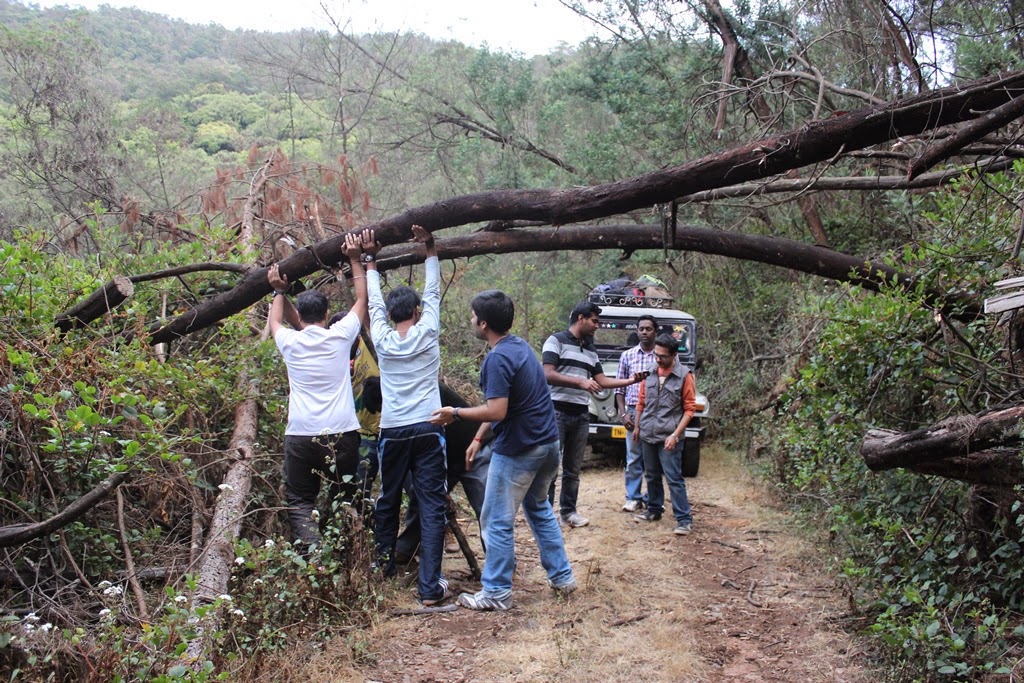 Mukurthi IB:
Finally reached IB around 5.00PM!!! Once we reached IB, we started unpacking all the stuffs we carried from Bangalore. Divided the food items for dinner and morning breakfast. Since there was no electric power available I just wanted to sort it before it gets dark. Morning we were about to leave early for trekking, so just wanted to make sure everything is ready. Once sorted out everything, spent some time in clicking pics near IB.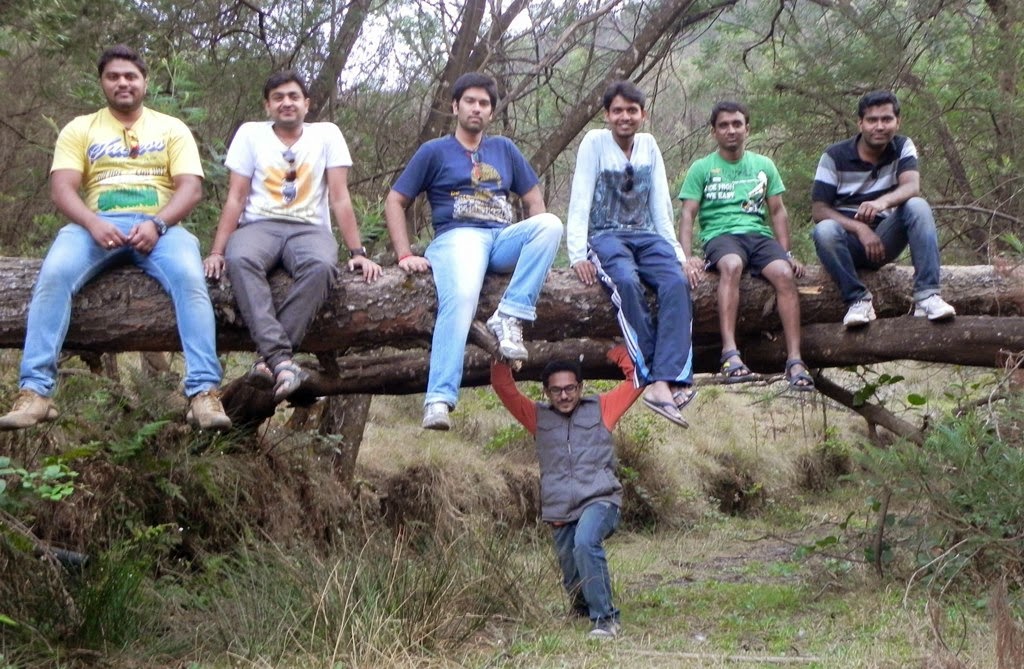 We all freshened up and started getting ready for the campfire gathering and dinner. Few rounds of Rummy made the atmosphere alive again. Jamboo and Bond prepared delicious chicken gravy and Rasam, filled our tummies more than we could ever do.
Finished our dinner and we were enjoying the campfire in the cold weather. Even though already summer was started the temperature in forest was below 15 degree Celsius. Ooty is famous for cold weather only.
James Bond told us tomorrow we go back on the same route and in between he will get us near Dam backwater. All of us got a lifetime shock. As per our discussion we were supposed to trek to Mukurthi peak and exit the forest. Only Malcom and Nischith were able to speak Tamil, they started discussion with James and Jumboo… After a long argument, they told morning again we will call the Headquarters and get permission from them. We were totally disappointed because of this argument, really it spoiled our evening. We have decided among us, that we will go to trek at any cost…!!!
With the fear in mind we went to sleep, cursing both the guides for spoiling our mood…