Yellapura is famous for many beautiful waterfalls, our initial plan was to visit Magod Falls which was near Yellapura, but last minute we changed our plan and decided to go to Unchalli falls. We had planned to vacate the home stay by 9.00 a.m. after having our breakfast.
Meanwhile we went to home stay owner to check any interesting place other than our scheduled places. he guided us for a small trekking. I don't call it as a trekking as it was just 1 KM away from the home stay. place was good but again we were in right place at wrong time and missed the sunrise which will be awesome as said by our home stay owner. Clicked couple of pics around the place and headed back to home stay.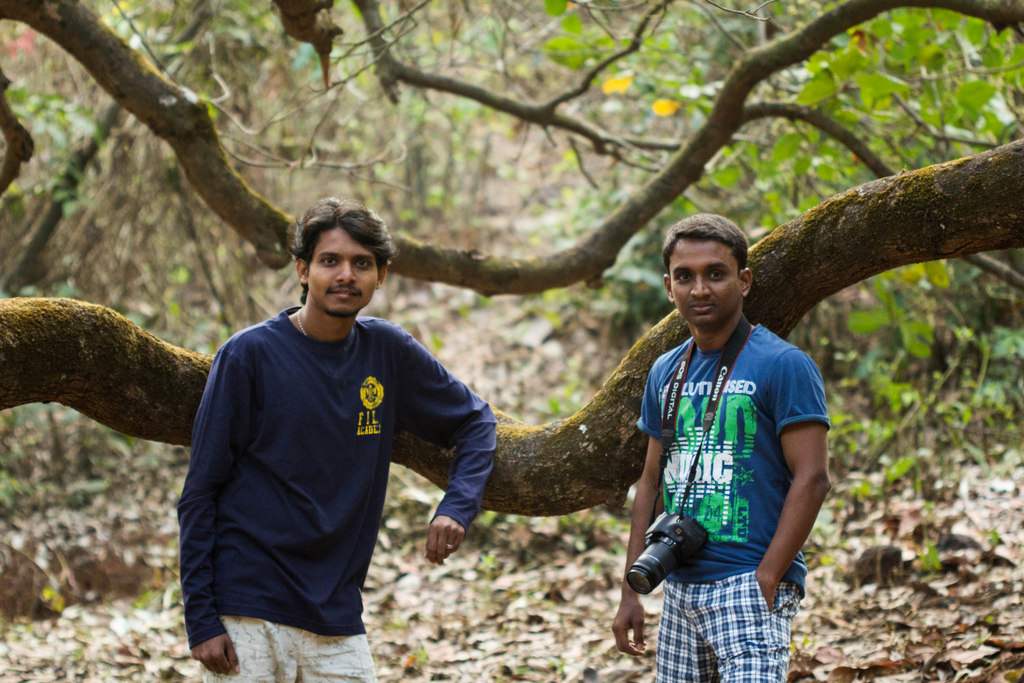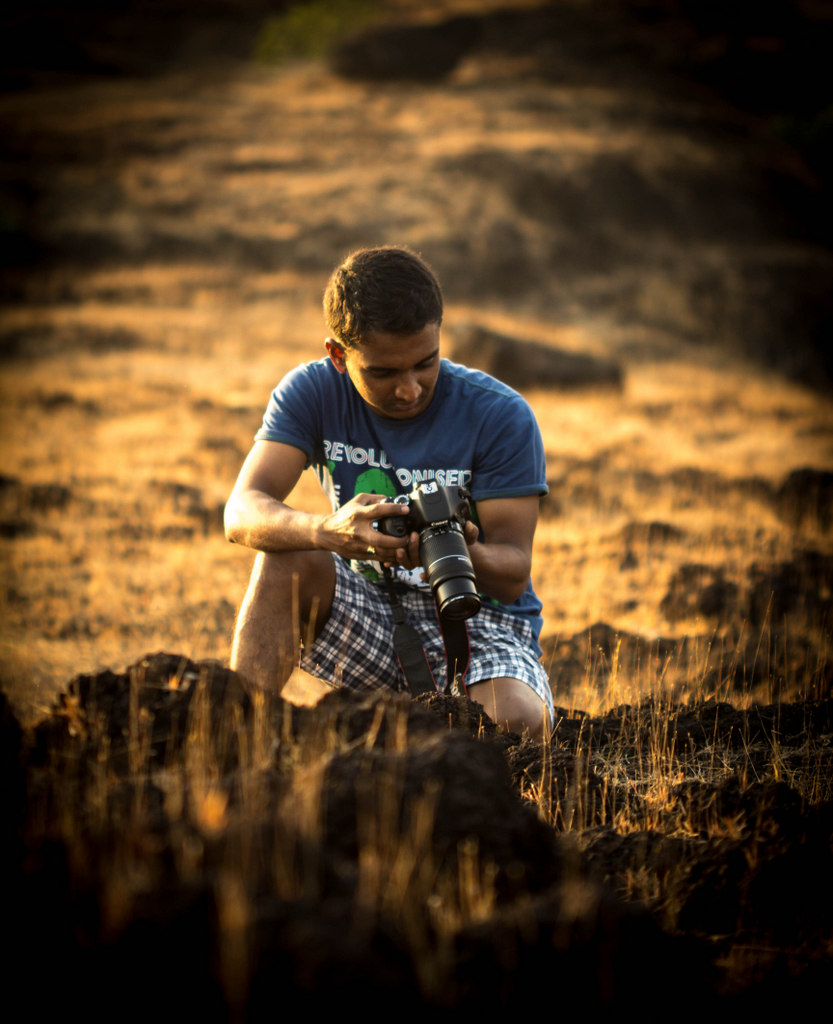 Once we are done with breakfast, packed up our things and said good bye to our home stay which was indeed a good place to stay.
Group pic in front of home stay: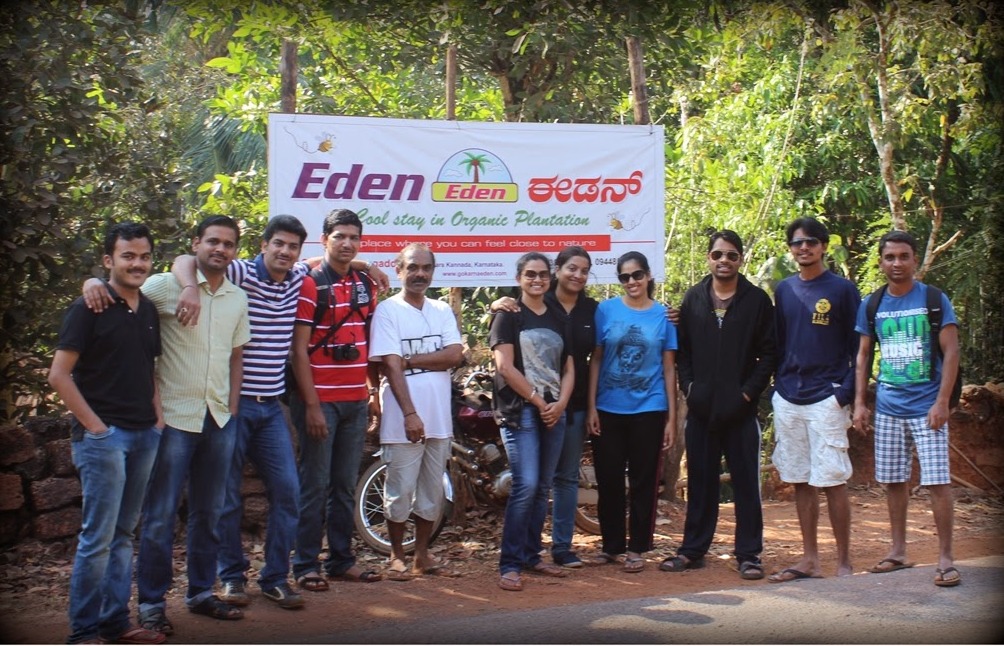 Home stays Details: Eden Home Stay.

After few clicks we started our way towards Unchalli falls. Route was unknown as you know it was a last minute decision. We took help of localities over there to reach the place and finally reached the place @ 11.00 a.m. The view point of water falls is just a distance of 500mts From the parking place. As we came near to the view point of the falls, we could hear the thunder sound of the water. I was so mesmerized and it was so embracing sound. so I started running in an eager to see the falls. It was simply superb and nature was at its best. I started capturing the beauty of nature.
Here we go…Unchalli Water falls… simply superb…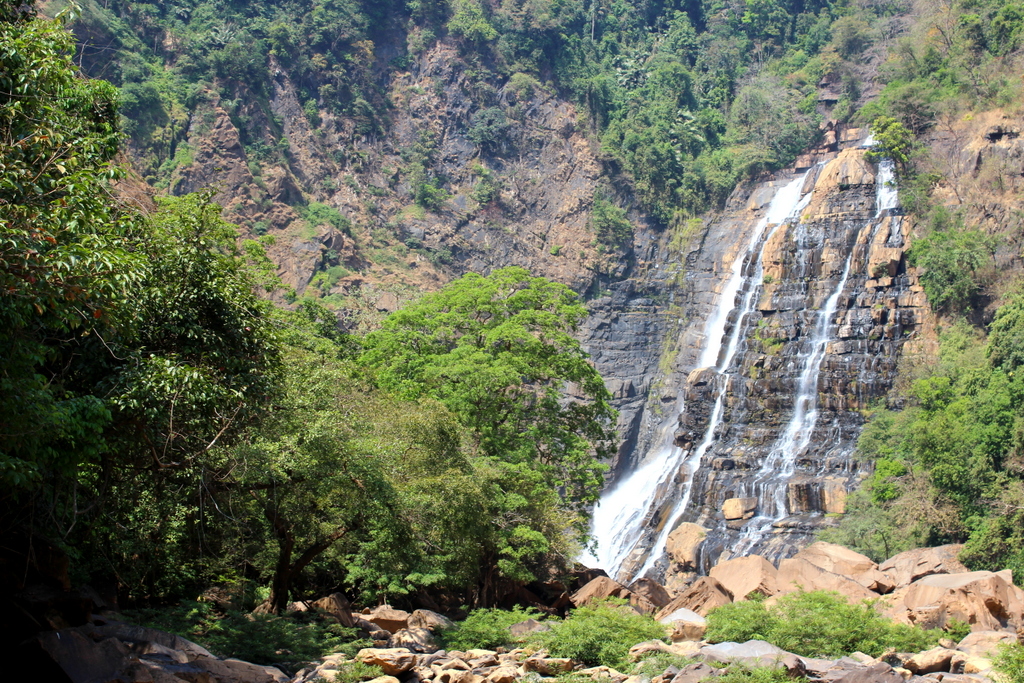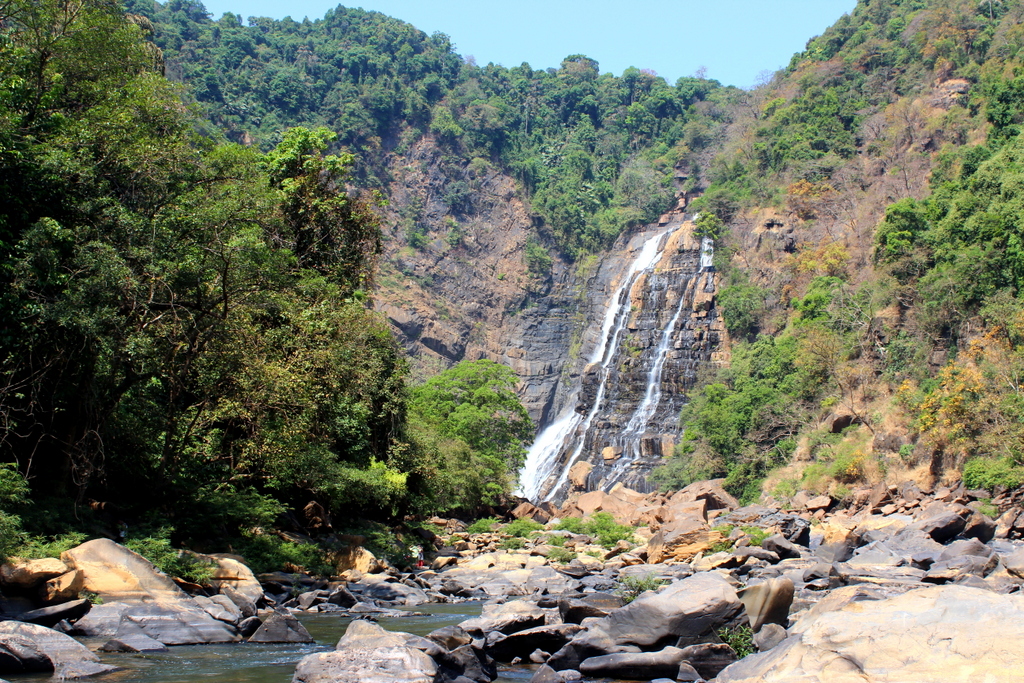 We had planned to spend some 1 hour here and leave for Bangalore as its hard for us to reach early due to worst traffic in Bangalore But seeing the view point of the falls we felt like going near and somehow we managed to reach the falls.
It was a wonderful experience for me and this was the 3rd trekking for me in last one month. If I am not wrong we have to walk almost 3Kms to reach the waterfalls (since nowhere it's mentioned about the distance I just guessed it). Two of us reached the waterfalls first and we waited for the remaining guys to join us. We waited there for almost 20 to 30 mins for other members and thought they might have backed off the trekking but I was wrong. All our group members reached down one by one.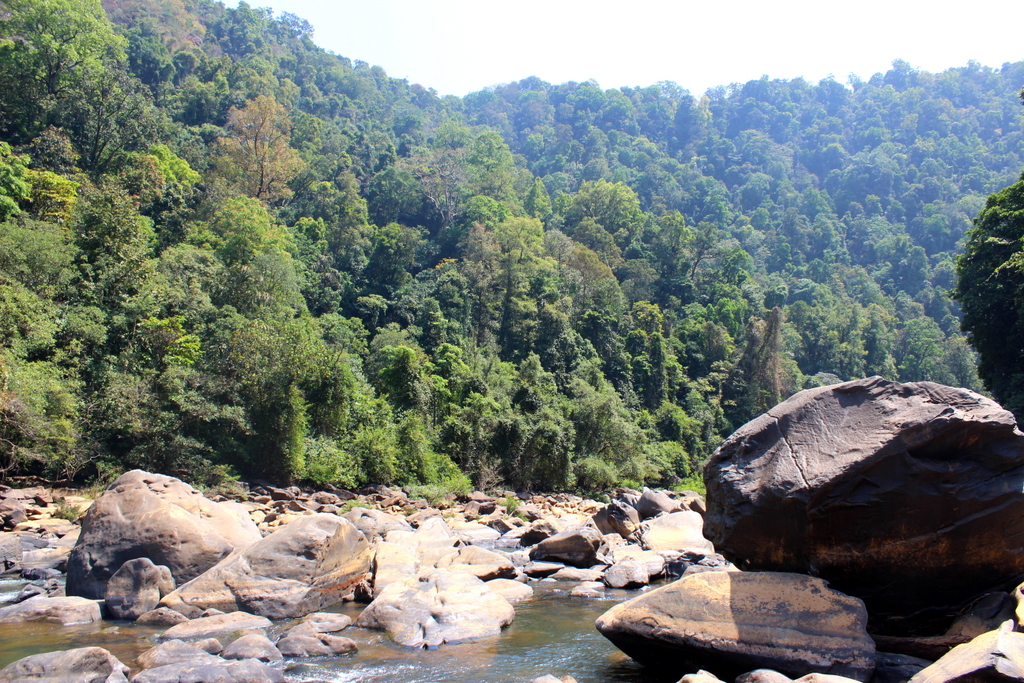 1st challenge was to find out the falls route and we managed to find and next is to find the way through hard core rocks to down/near to falls and we did that too.
Loved this trekking a lot. Place was really a must go one. Only thing we did not do is playing in water due to time constraint.
Group pic in Unchalli falls: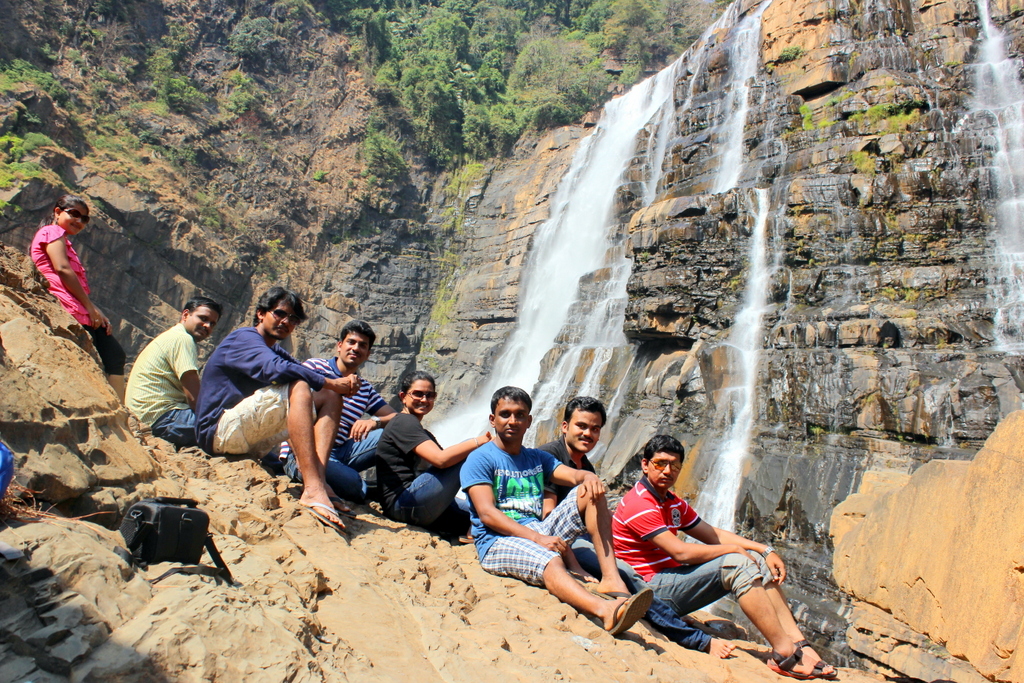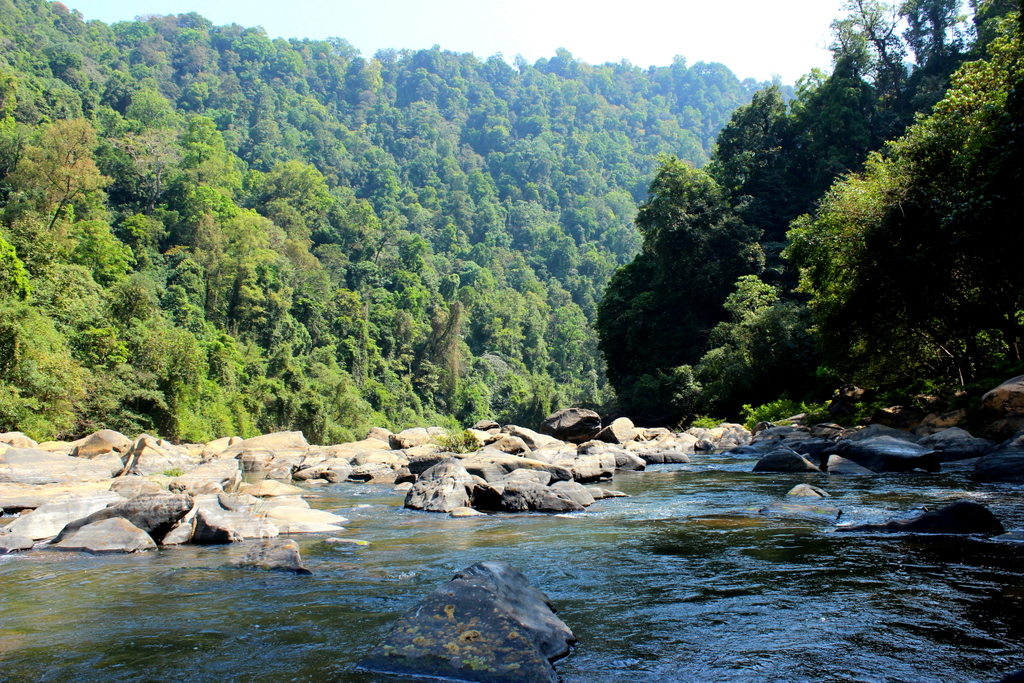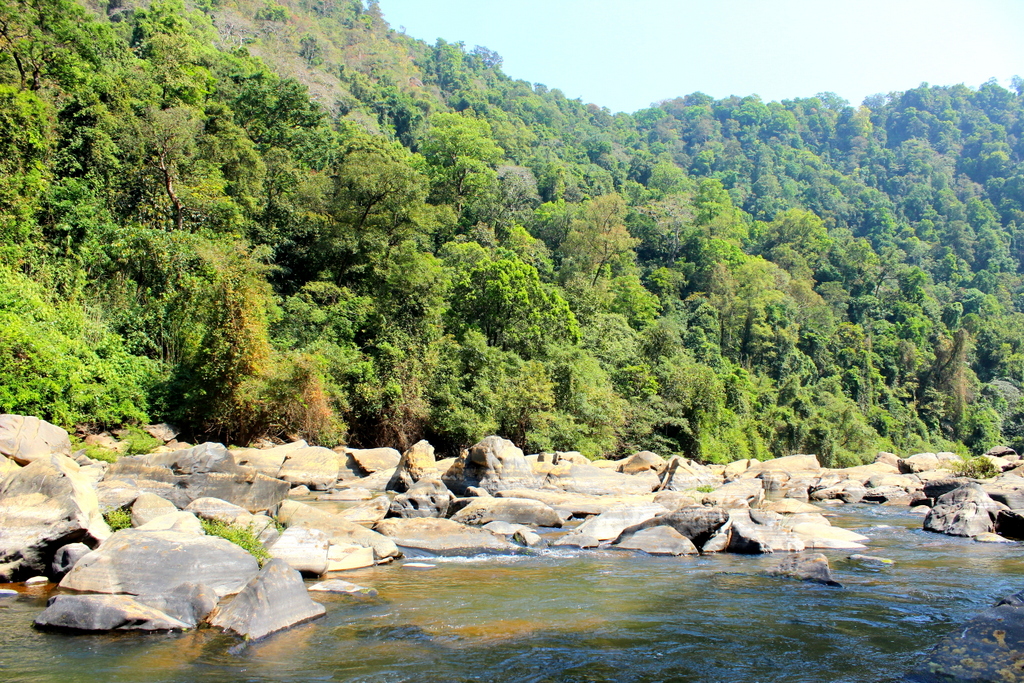 We spent some time here, relaxing to gain energy to go back to TT near parking place. Relaxed, Enjoyed and started back to Bangalore.
Special kudos to Guru for organizing this trip and am glad to have gone to this trip with them.
Overall a must go places. But better to plan after monsoon to be in a right place at a right time…
Cheers…