Ride to Kanyakurmari was one of my dream ride, It took nearly a decade to check off this item from my bucket list – first, a ride to Kashmir, and now, a ride to Kanyakumari. 😎
Seena initiated this trip, and I had some personal doubts about it, but I eventually managed to join in. Our plan was to travel during the Independence Day long weekend. I took a day off on the 14th of August, and we planned to start from Bengaluru early in the morning on the 12th of August. We gathered near the Nice Road junction at 5:00 AM and started our ride.
Our goal was to reach Kanyakumari in one go, which is approximately 660 kilometers from Bengaluru. We knew it would take at least 12 hours to reach our destination, but it wouldn't be considered an adventure if everything goes as per the plan.
We didn't learn from our past mistakes and decided to plan a trip on a long weekend 🤦🏻‍♂️, which led to heavy traffic as soon as we exited the Nice Road. We struggled through heavy traffic until Krishnagiri, where we took a quick tea break before continuing our journey.
We encountered hectic traffic until Salem, and it got better after that. Since we were on bikes, we were able to navigate through somehow. I couldn't help but wonder what it would be like if we had taken this route by car. In the morning, when we checked the route map, it showed that the car journey would take an extra hour compared to the bike, and we later understood why 😄.
We stopped in Salem for breakfast, and from there, the ride was relatively smooth with less traffic compared to earlier. The stretch from Karur to Dindigul was quite dry, but after Dindigul, it became very scenic. We stopped near Madurai for lunch on a sunny day and experienced a slower drive after that, taking a couple of short breaks.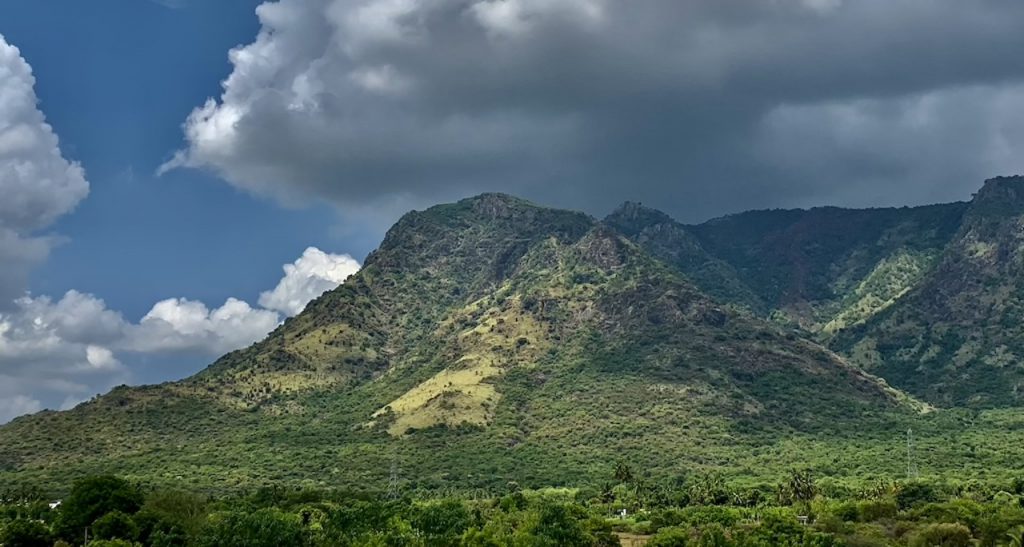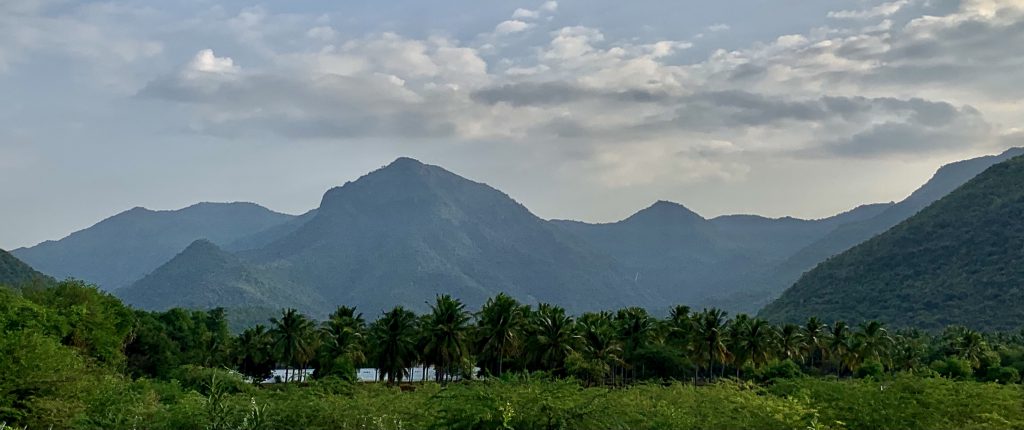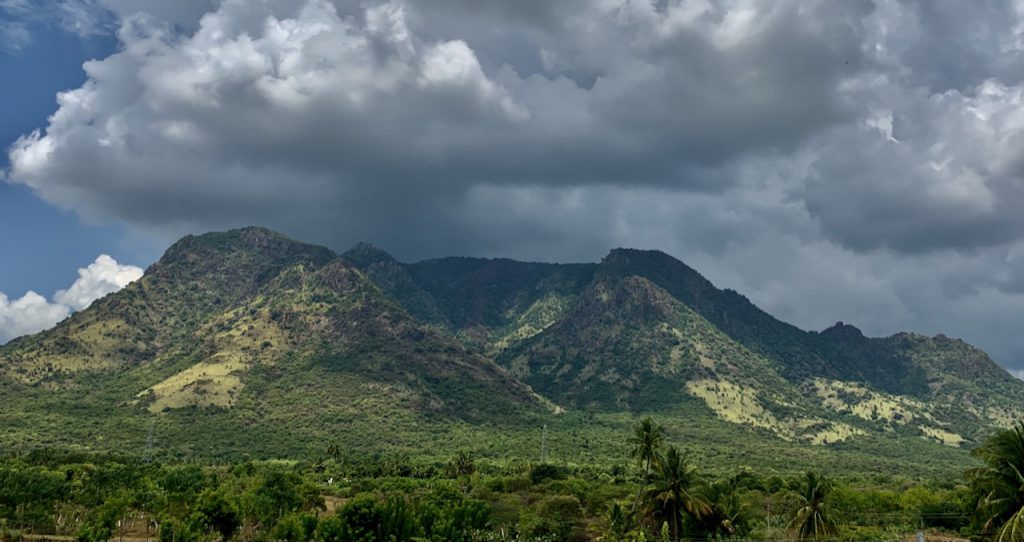 As we approached Tirunelveli, it started raining heavily, and despite being prepared, we couldn't ride in the strong wind. It felt like we were being pushed when we tried to ride, so we stopped for almost an hour, waiting for the rain and wind to calm down.
Once the rain stopped, we resumed our journey, but it was dark, and we couldn't maintain the same speed as earlier, so it took longer than expected to reach our destination. Finally, we arrived in Kanyakumari around 8:00 PM, and the entire trip took us about 15 hours to complete.
After such a long ride, we needed a good night's sleep. After a shower, we had a quick meal and went to bed.
On day 2, we didn't have any specific plans other than watching the sunrise and sunset. Fortunately, the sky was clear, and we enjoyed a beautiful sunrise. During the day, we visited the Kanyakumari Amma Temple and spent some time near the Triveni Sangam. We couldn't visit the Swami Vivekananda Memorial Rock due to the crowd. In the evening, we took a quick ride to witness the sunset.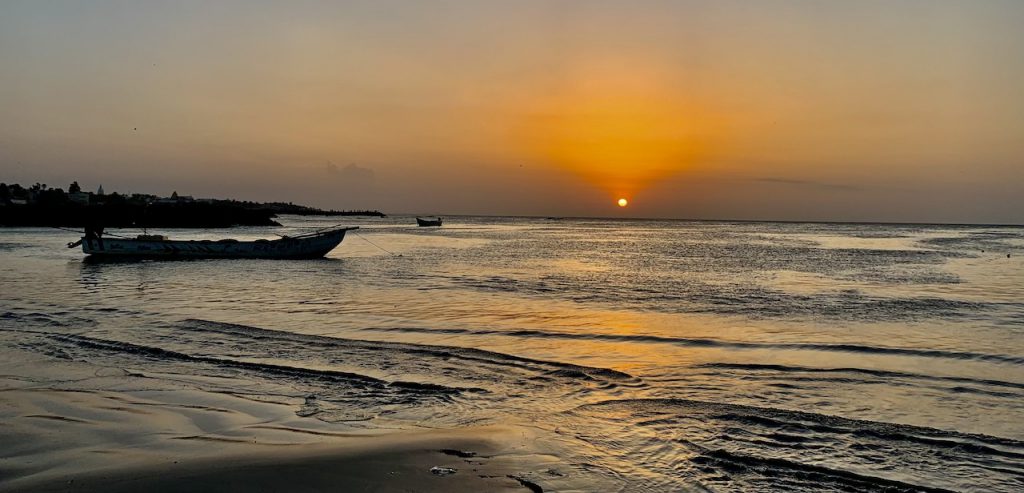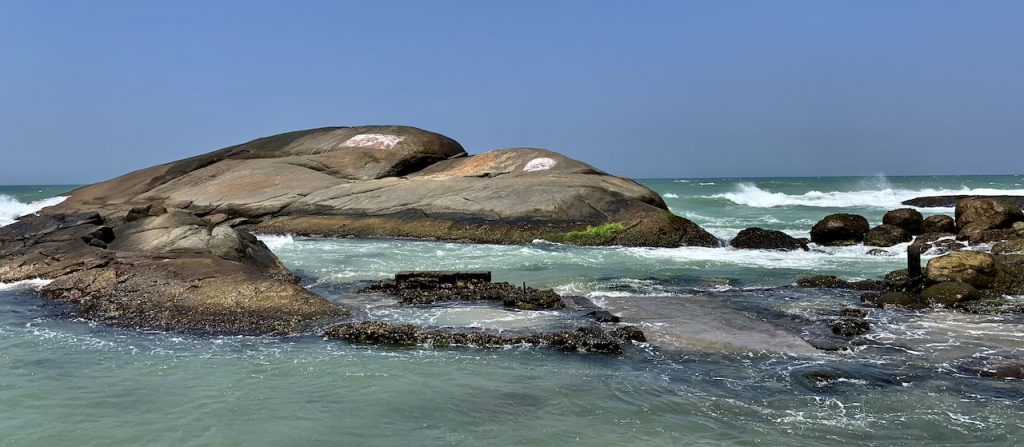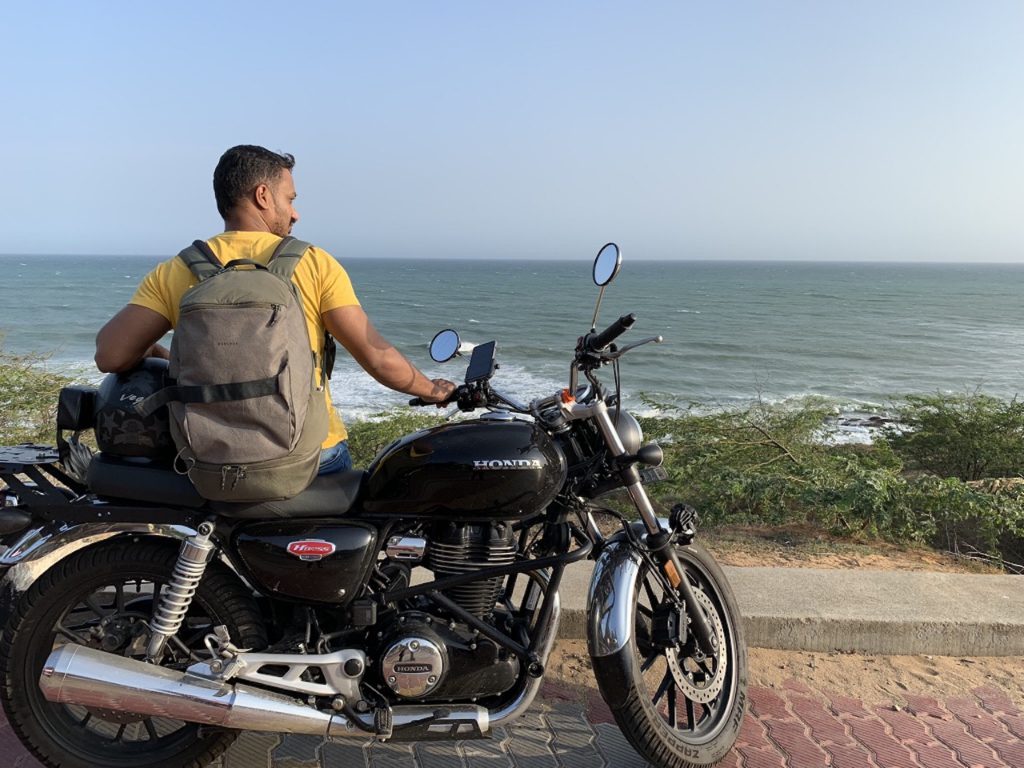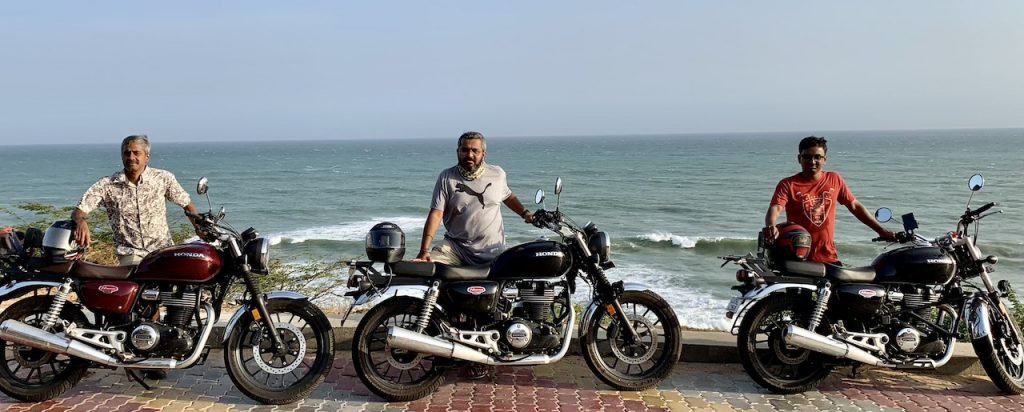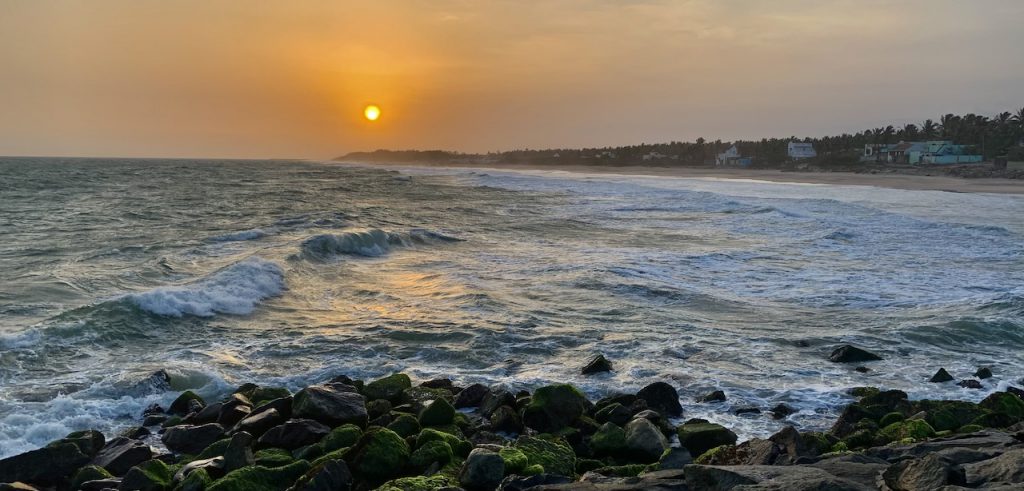 On day 3, we headed to Madurai. We couldn't take any pictures on the first day, so we spent some time taking photos along the way and reached Madurai around 1:00 PM. After freshening up, we visited the Madurai Meenakshi Temple and returned around 7:00 PM.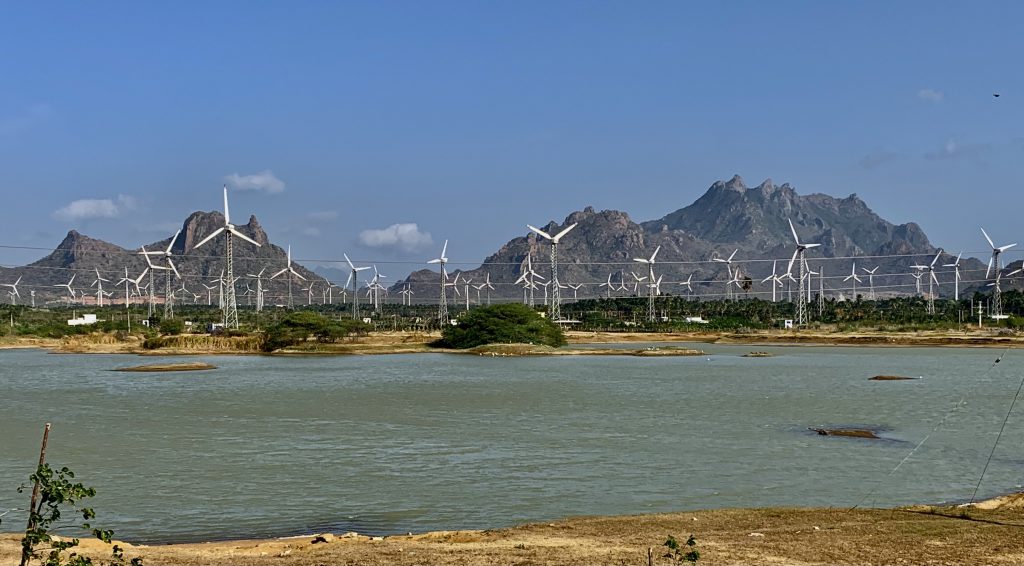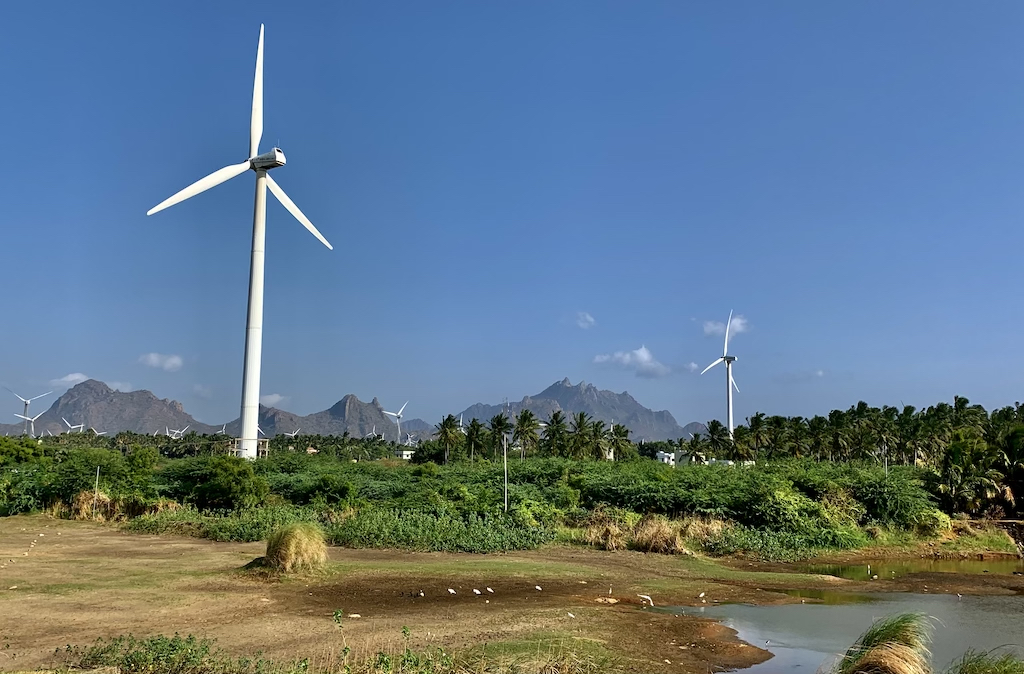 On the last day, our goal was to return to Bengaluru before 6:00 PM to avoid the long weekend traffic, which we successfully did.
Although I had been to Kanyakumari a couple of times before, this visit was special and memorable for many reasons.