A very beautiful and peaceful place which I visited in recent days. When we were riding back from Kolluru we planned to visit Nagara Fort and few other places. We wanted to visit Savehaklu dam, but came to know from localities that its closed for visitors! Need to get some special permission to visit this Dam. So we dropped that plan of visiting Dam and headed to Devagange Pond which was in our bucket.
About Devagange: Basavanabayane (Devagange Pond) was a suburb during the rule of Keladi kayaks. The capital was shifted from ikkeri to Nagara around A.D. 1640. These seven ponds were the sporting ground of the Keladi royal family. One is known as Deva Ganga and are constructed within a large courtyard measuring 86.93X29.89 M approached by a flight of steps from the east and west. Towards the northern end is the largest of the ponds which measures 25.32X17.69 M. A stone drain leads water from this pond to a second pond with a square bottom. Between the first and second ponds are stone pillars. Amongst the seven ponds one has stellate and another lotus shaped bottom. Towards the southern end is the bathing place paved with stone. The flight of steps on the western side of the courtyard leads to a small shrine with Linga near which is an oblong basement with evidence of some rooms.
Though we visited in winter season, the place didn't disappointed us! It was quiet and beautiful.
Google map lead us correctly this time without any challenges, there is enough place outside to park our vehicles. One small shop is around the pond. When we entered the premises it started raining, quickly we clicked some pics and forced to leave the place.
There is no entry fee to enter this place.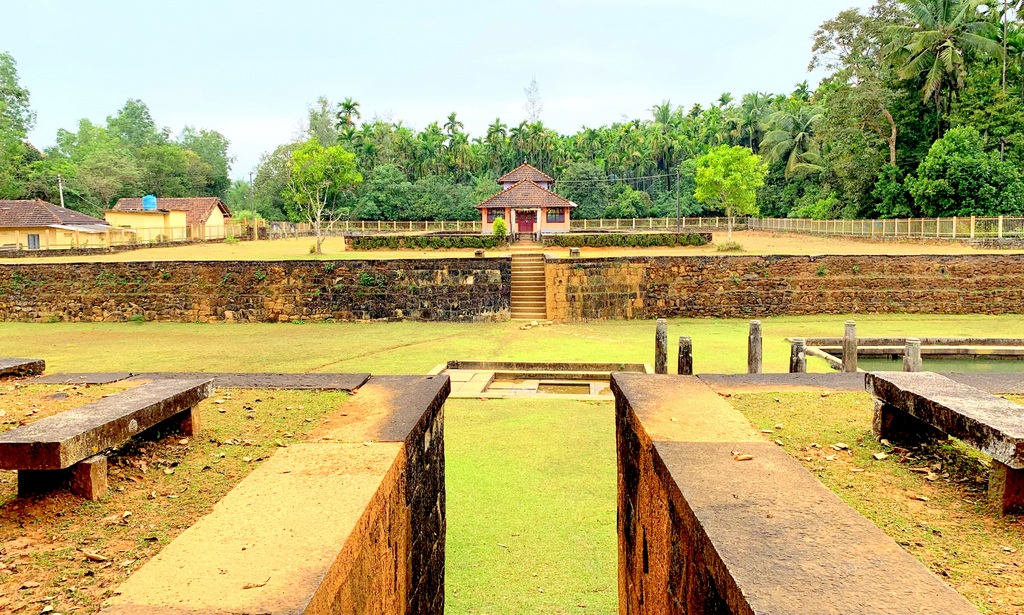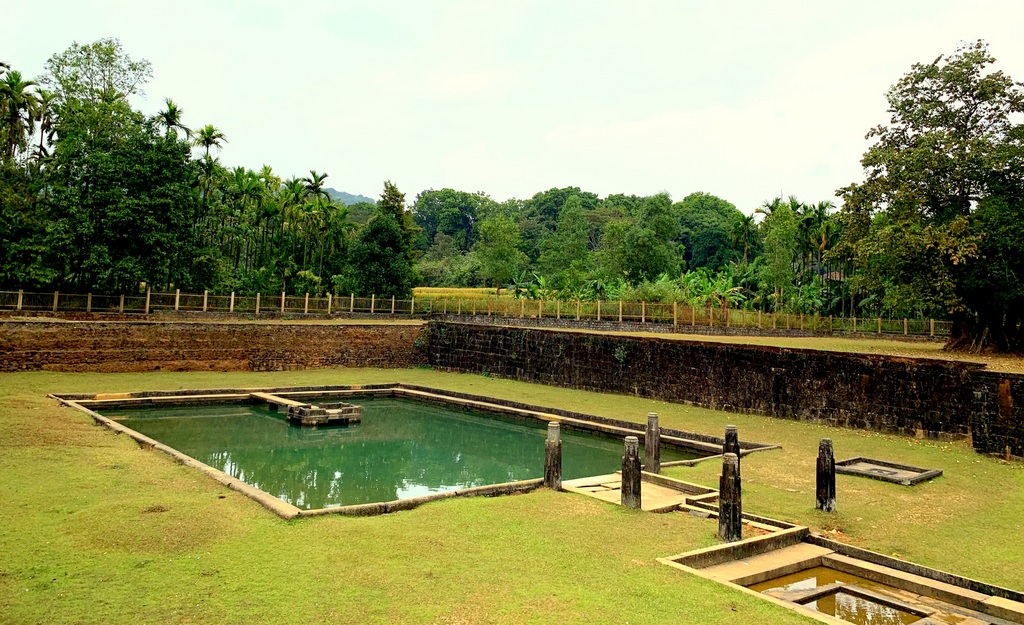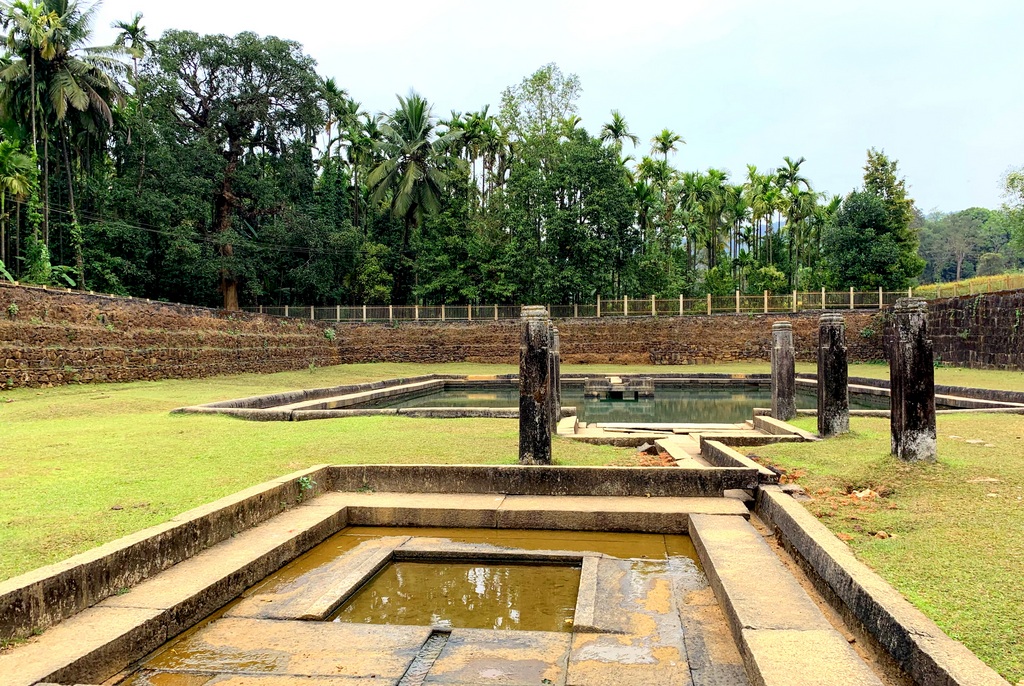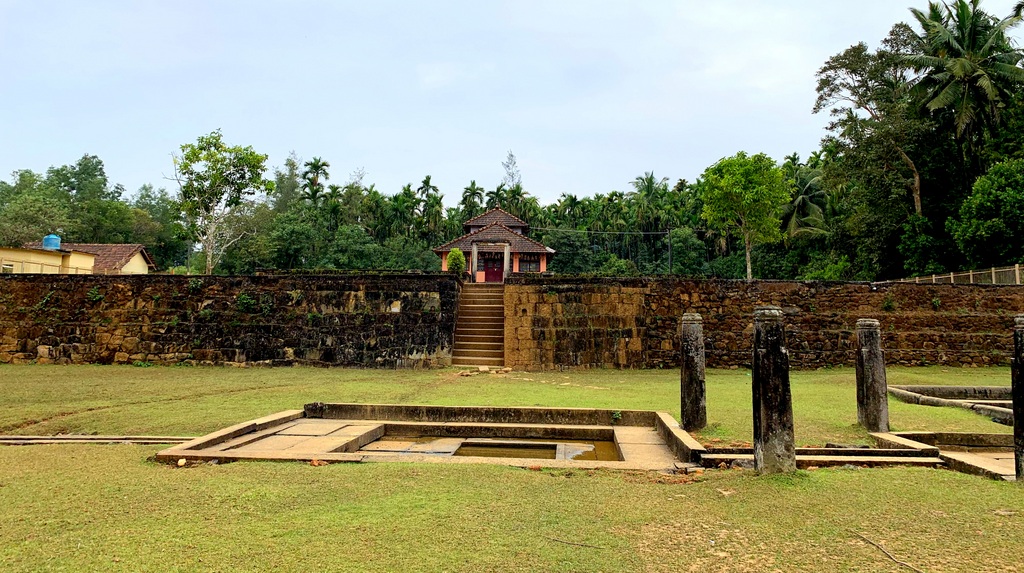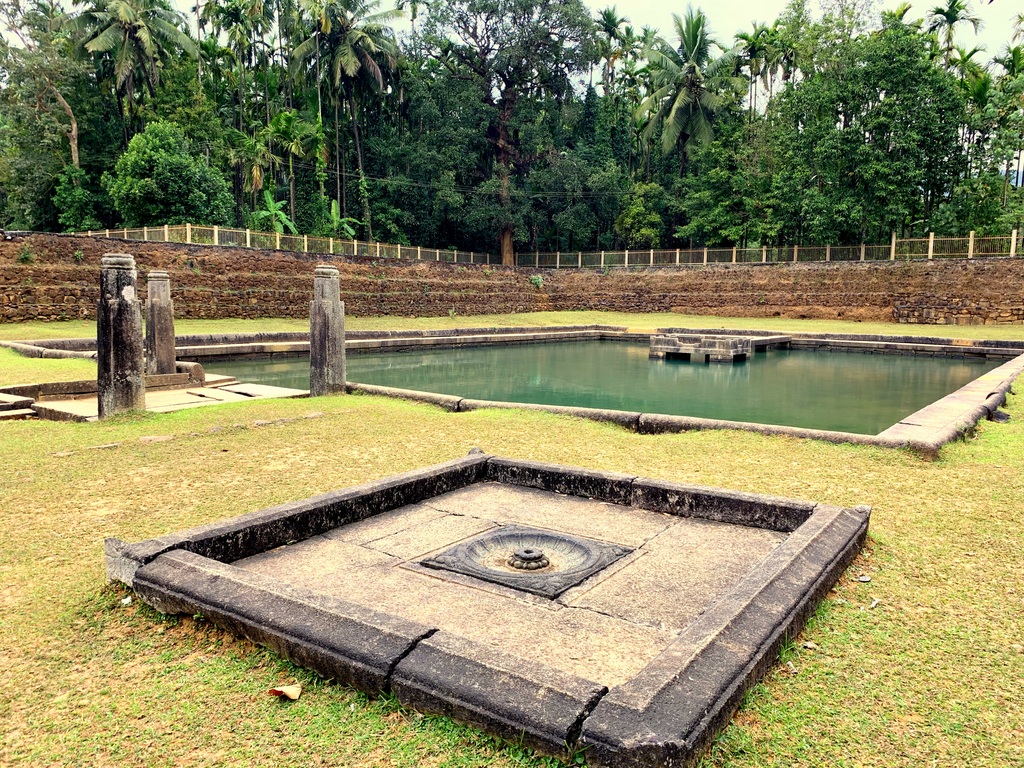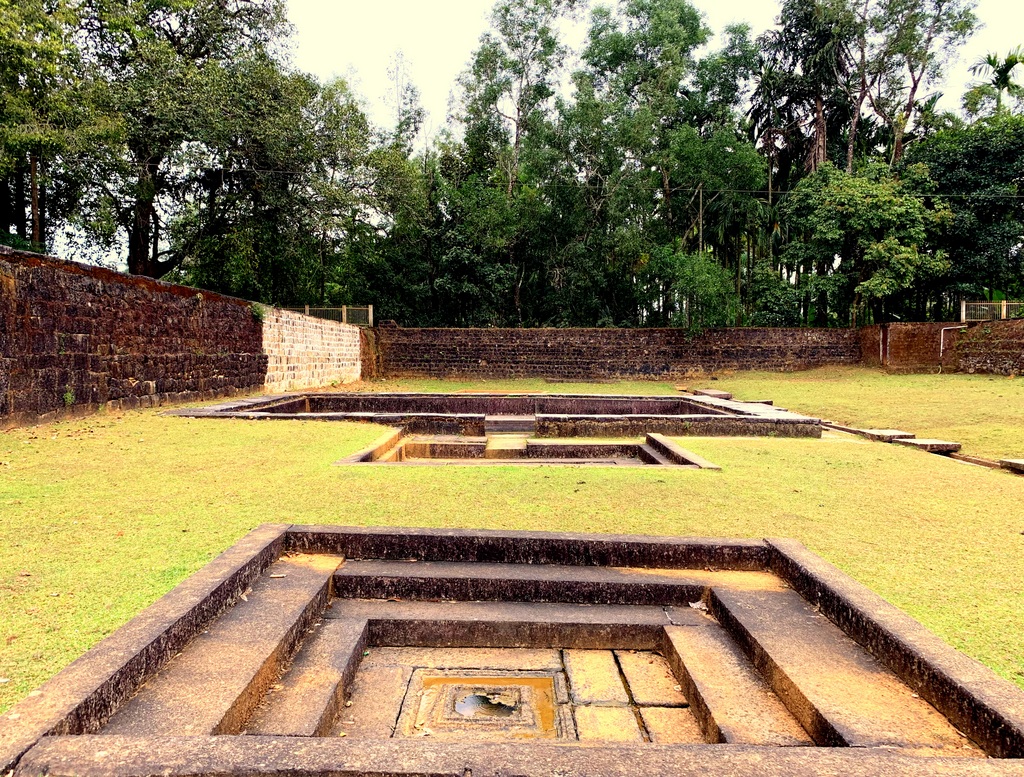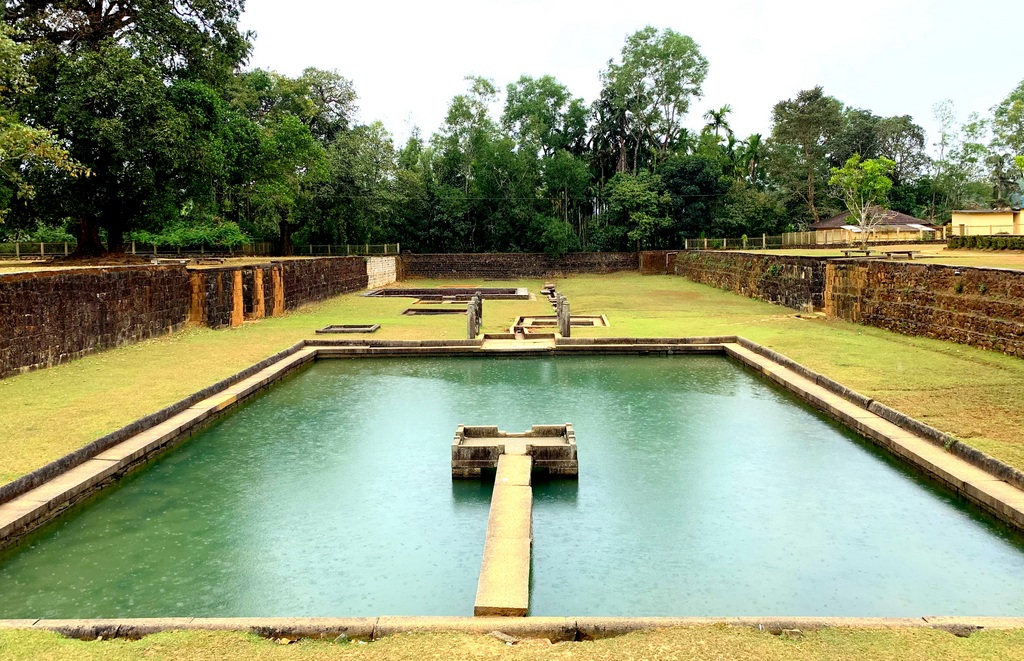 How to reach:
The Devagange Pond is 385 kms from Bengalur. Sagara city is the nearest railway station (53 kms). Devagange pond can be reached by road easily, its at a distance of just 4 Kms from Nagara village and around 41 Kms from Thirthahalli.
Travel Tips
| | | |
| --- | --- | --- |
| Distance from Bengaluru | – | 385 Kms |
| Road Condition | – | Decent |
| Nearest Town | – | Thirthahalli |
| Fuel Station | – | Thirthahalli |
| Near by places to visit | – | Kavaledurga Fort, Nagara Fort, Kuppalli, Tunga Bridge, Kundadri Hills, Agumbe, Kolluru, Kodachadri |