The Kotilingeshwara Temple is situated in a small village named Kammasandra in the Kolar district. Its around 95 Kms from Bengaluru (Around 30 Kms from Kolar).
When i was in Chintamani visited this place, which is around 70 Kms from Chintamani. On the way stopped near Mulubagalu for famous Mulubagalu Malsala Dose.
The temple is extremely famous because of the largest and the tallest Shivalinga present in Asia. More than 2 lac devotees visit this temple every year.
About Kotilingeshwara Temple: 'Koti' in Kannada means a crore and Kotilingeshwara is 1 crore Shivalingas. The temple with the tallest Shivalinga in the world is installed here along with 90+ lakhs of other Shivalingas of different sizes. The 33 mts high Shivalinga and 11 mts high Lord Nandi, the Bull are the main attractions of the temple. The temple is open for donations of Shivalingas of various sizes which can be installed with the name of the donor embedded on it.
In the year 1980, the temple was initiated and constructed by Swami Sambha Shiva Murthy. The road to the temple is easily approachable and is located in Kammasanadra, a small village in Kolar District. Even though there are a lot of devotees who visit the temple every day, the temple attracts millions of tourists on Maha Shivaratri. Shivaratri is a festival dedicated to Lord Shiva and usually appears in the the month of February- March.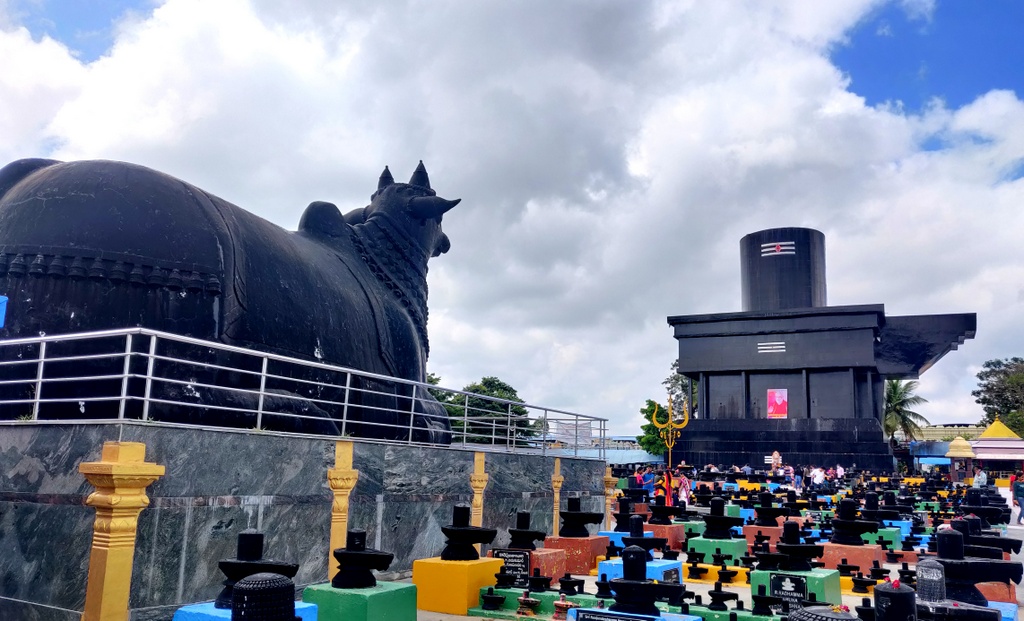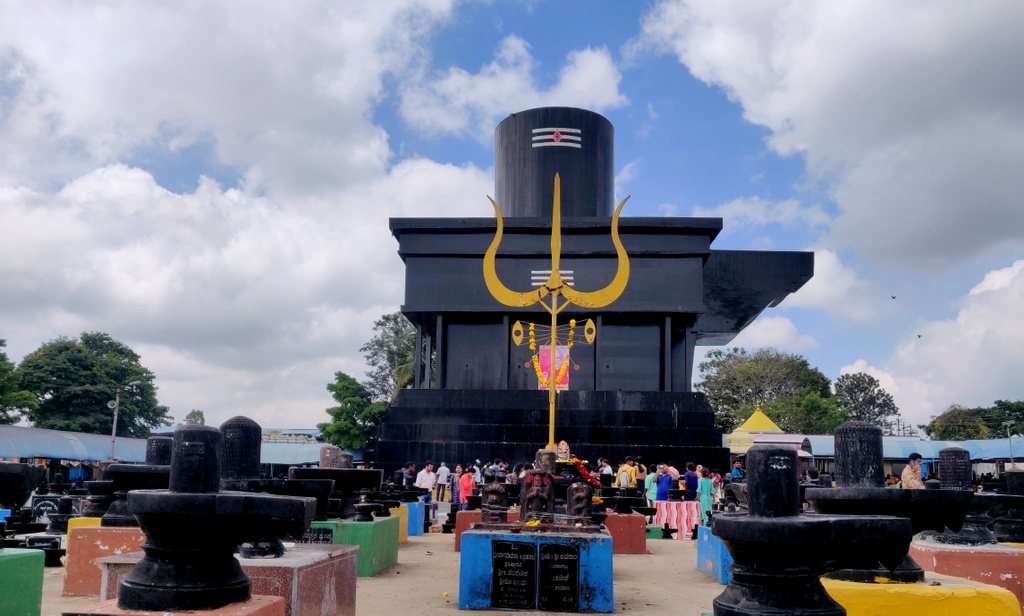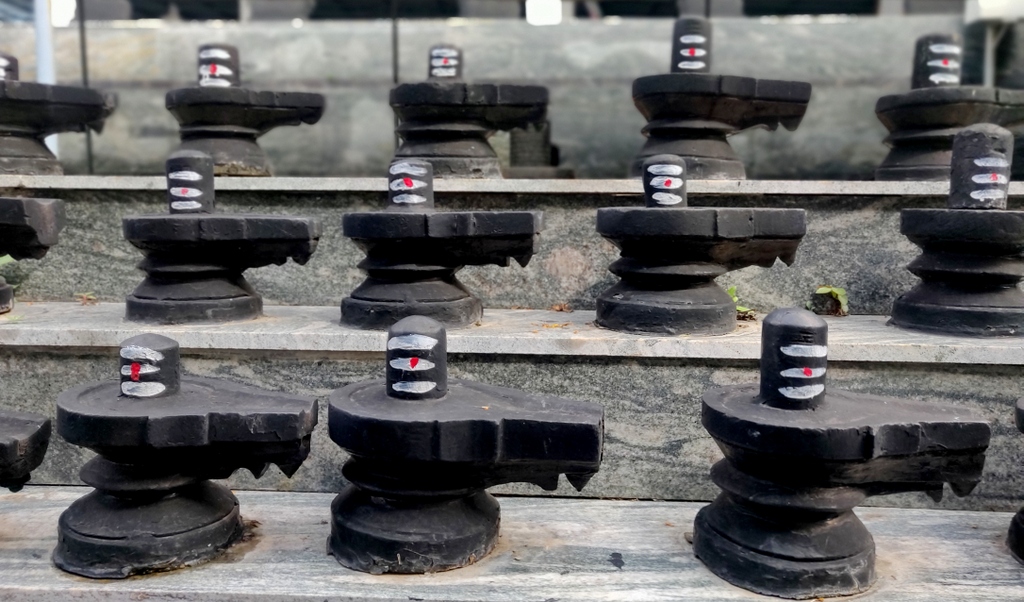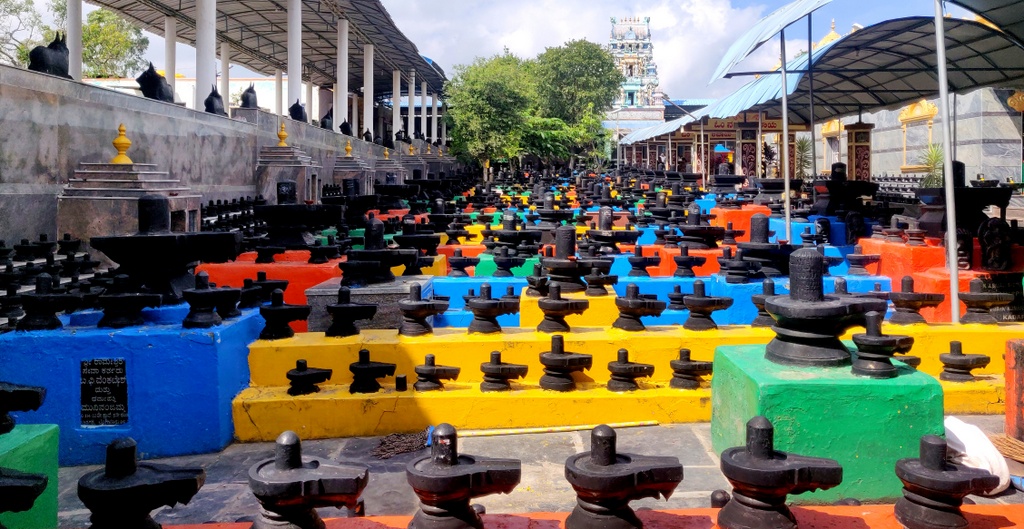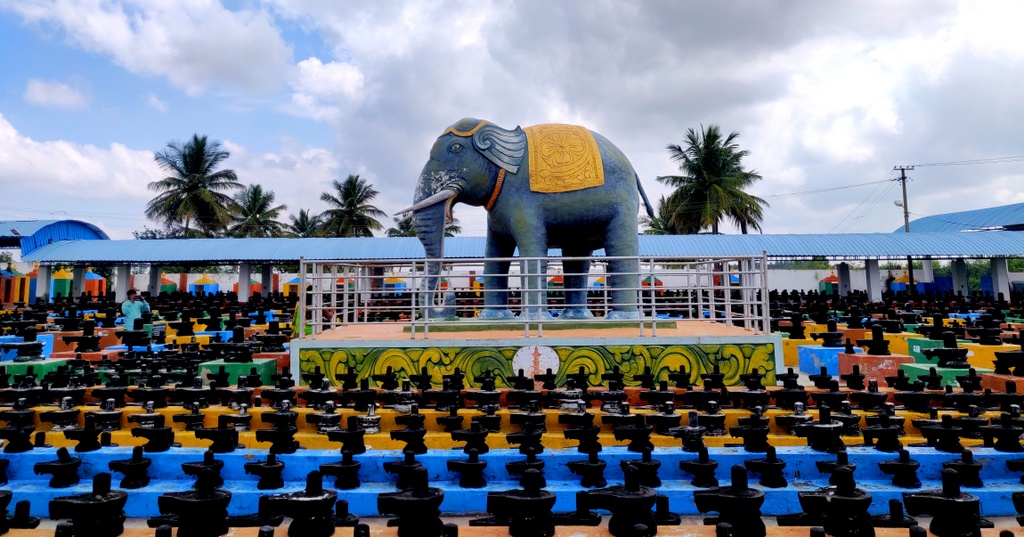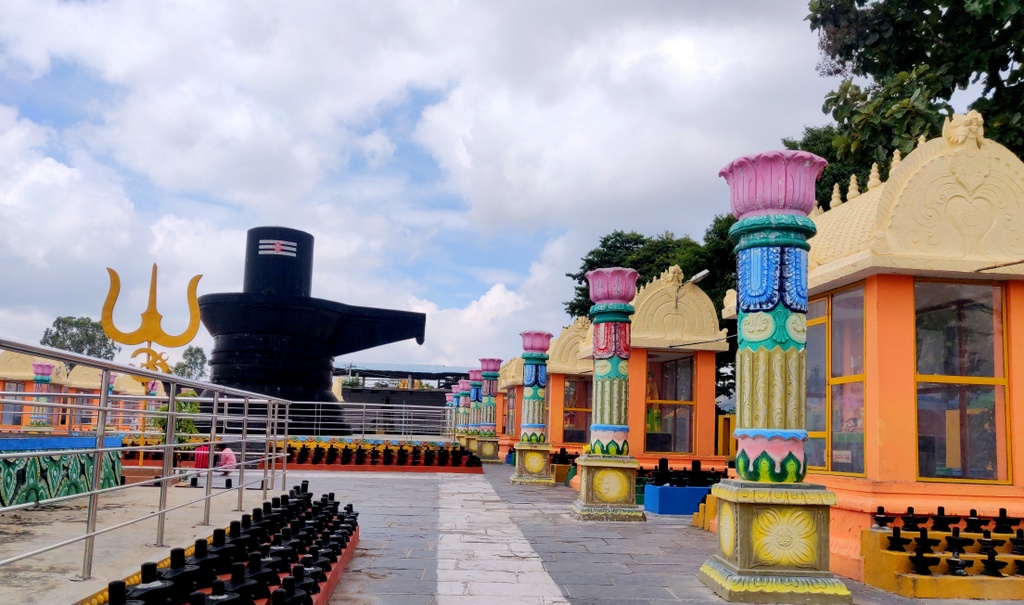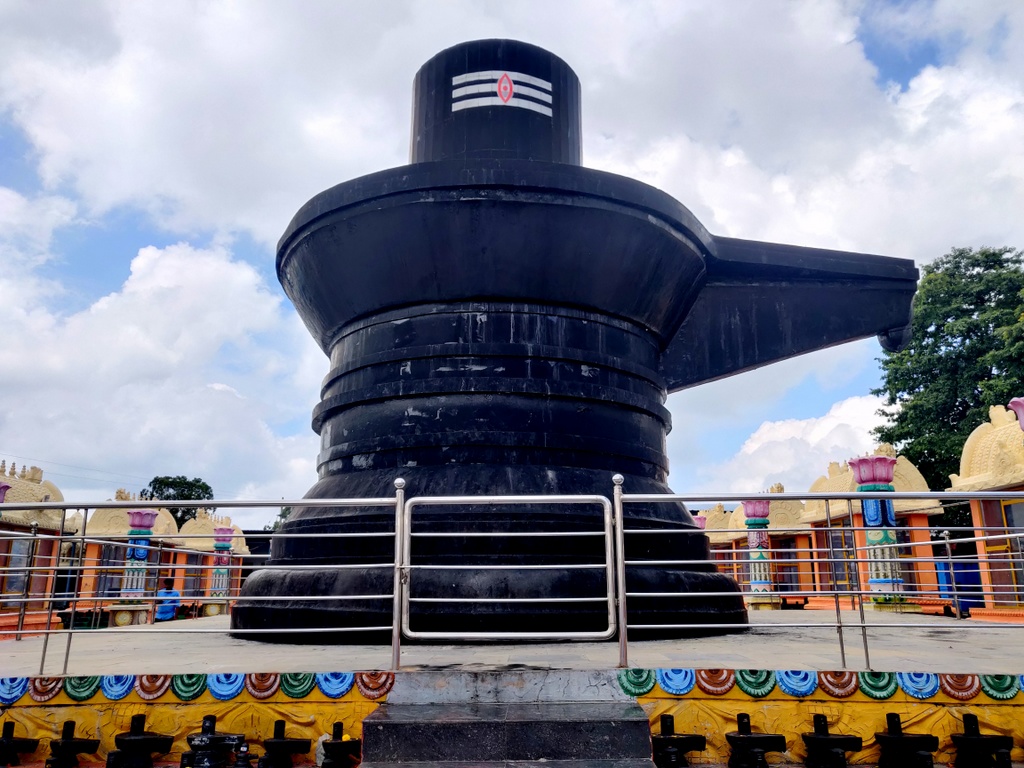 Temple is open for visitors from 6:00 AM to 9:00 PM, Entry fee is Rs.20/- per person. They will charge Rs.100/- for cameras (we can take pics in mobile for free as of now).
After exploring this place headed towards Someshwara Temple in Kolar.