This waterfall is hidden gem around this place. I heard about the many private waterfalls around coorg and this is one of such waterfall located near Galibeedu. Localities call it as Abbe falls (basically abbe means waterfall in local language).
Waterfalls is located around 13 Kms from Madekeri town. It's difficult to find it on google map as well.
From the homestay we stayed, waterfalls is around 4 Kms. We can opt for trekking or else we can drive for 2 Kms and we can park our vehicles roadside and take a normal route. But still we need to walk around 2 Kms.
We just drove our cars to near by place and started walking from there. Keeping leaches in mind we decided to take out our cars. Even for kids it would have been difficult to walk for close to 8 Kms (To and Fro)
It's a jeep track and need to walk in some private estate to reach falls.
We can see the streams on the way to waterfalls and good place for kids to play in water.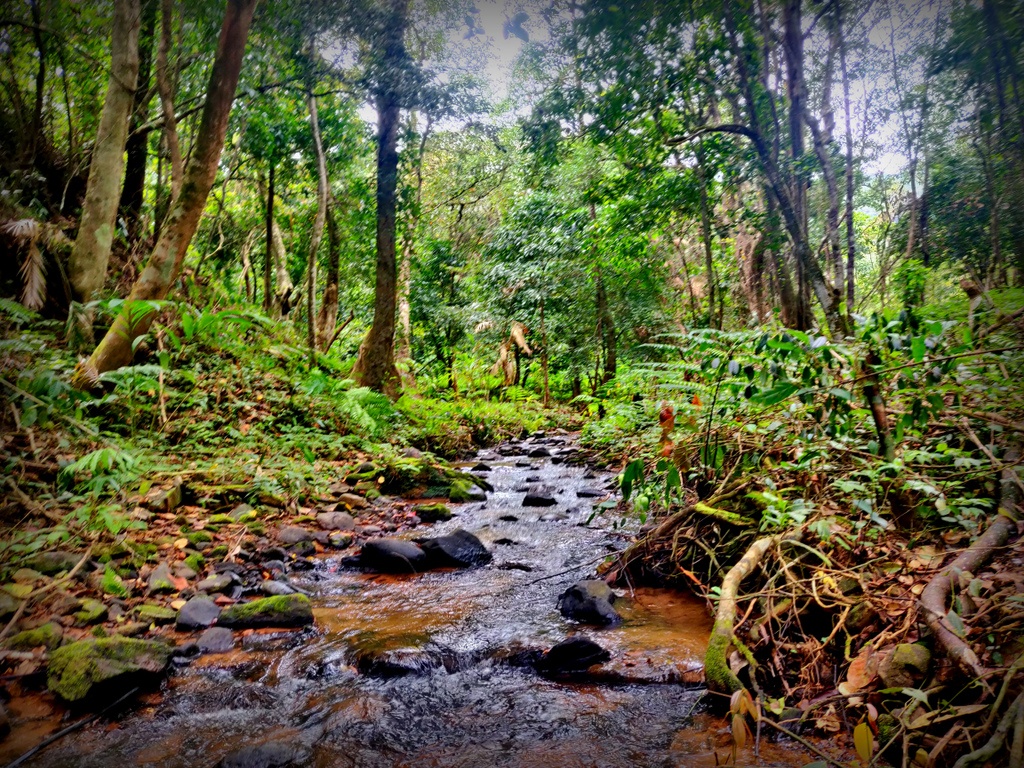 By the time we reached waterfalls one other group was there near the falls, even they were leaving when we reached. Which allowed us to play in water freely.
Even we could click few pics without any disturbance.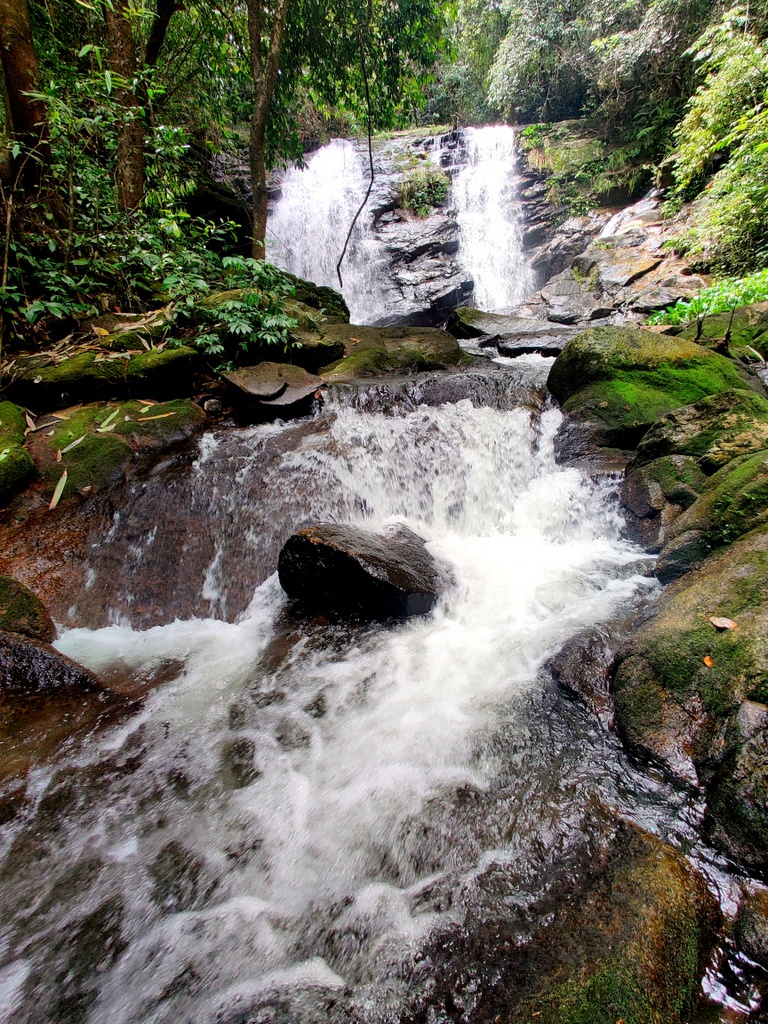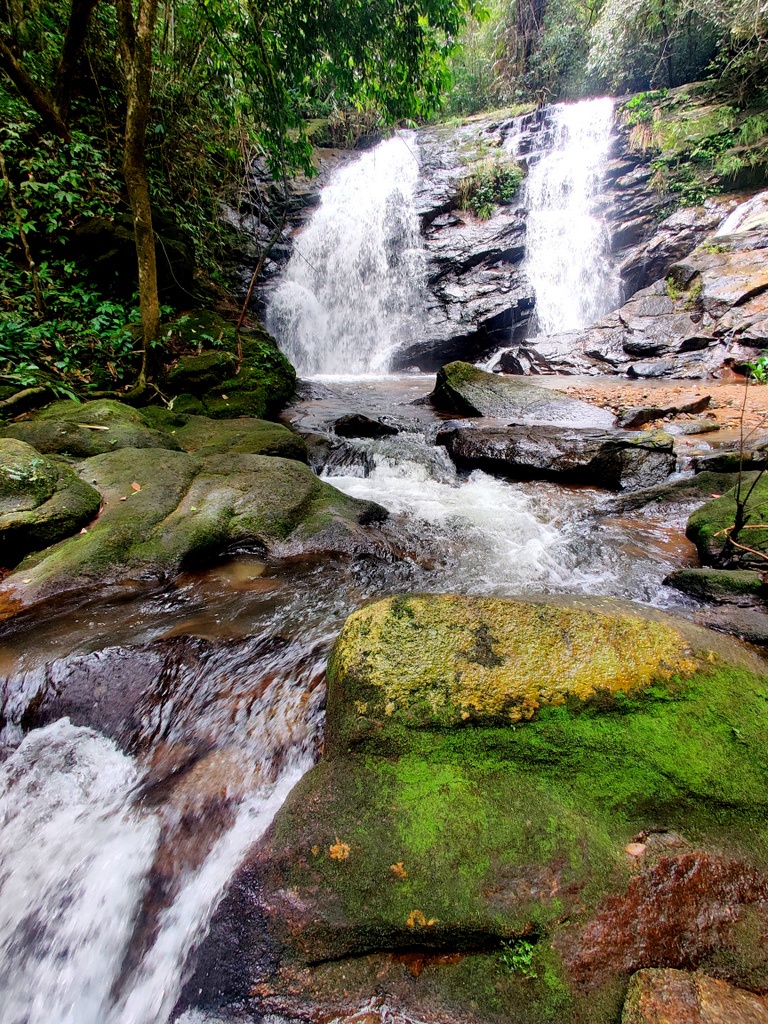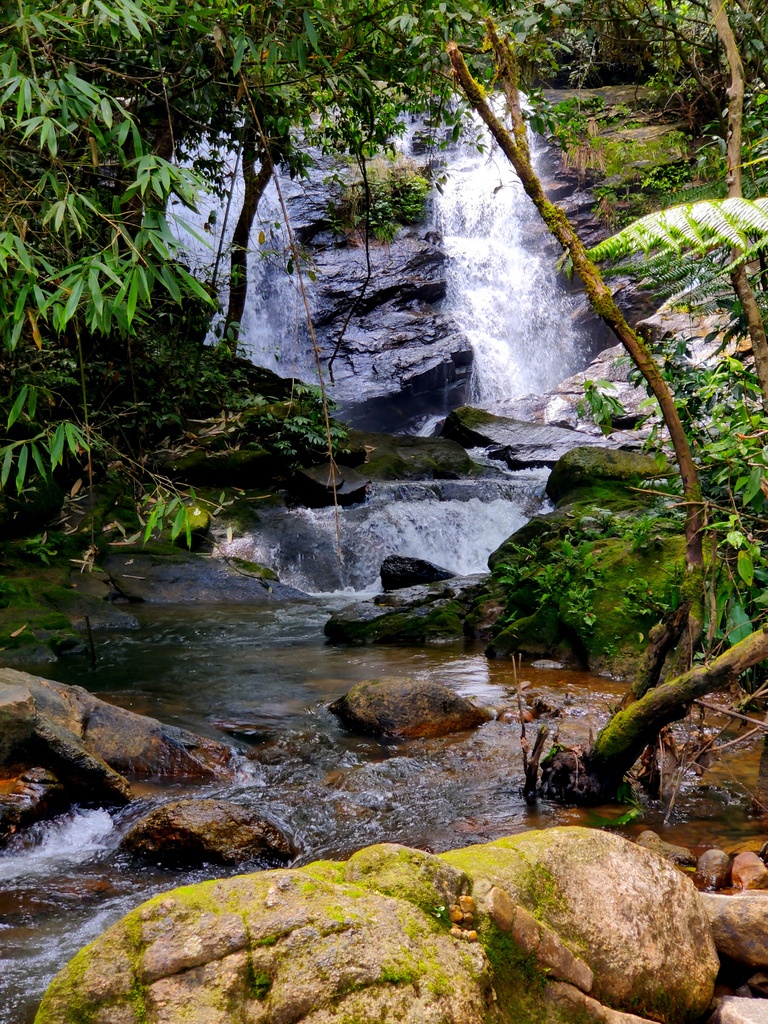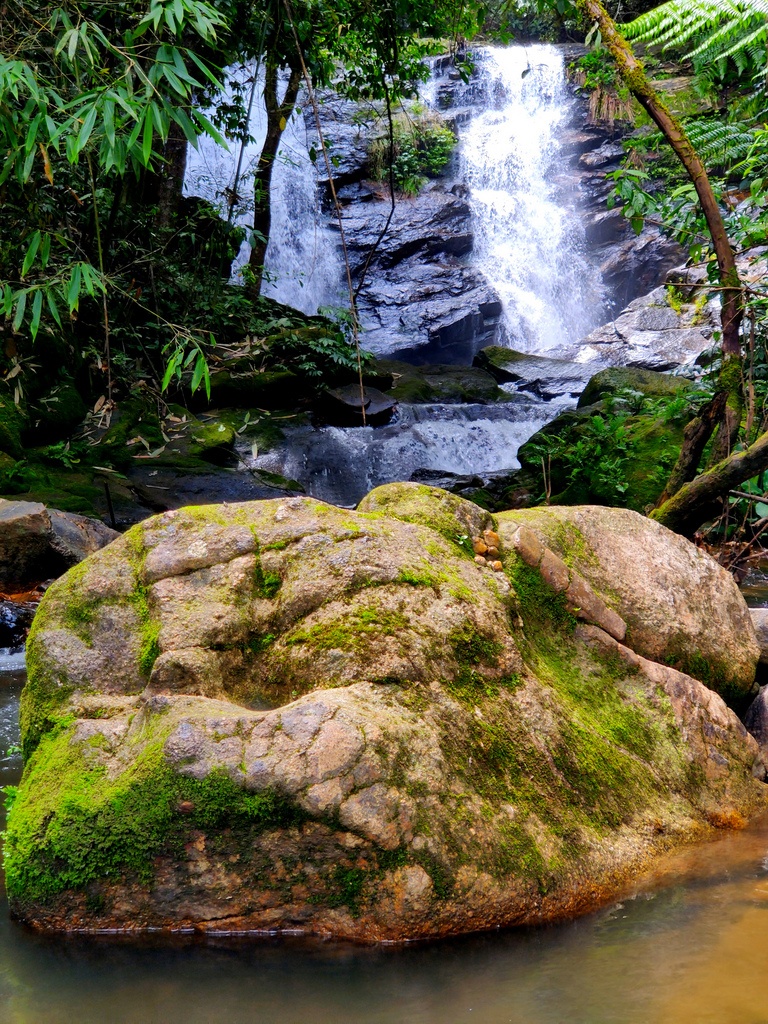 Waterfall is around 20 feet high and drop in two steps. It's completely safe to walk till the waterfalls and stand near falls. One should be careful while climbing the slippery rocks (better to avoid that circus 😜).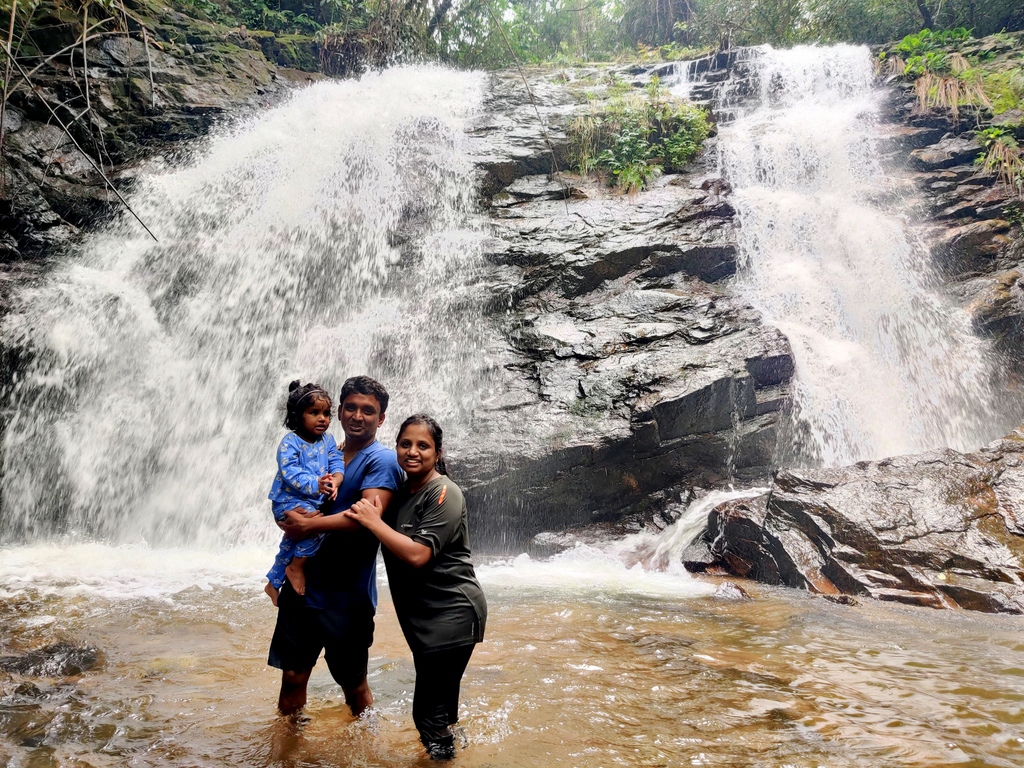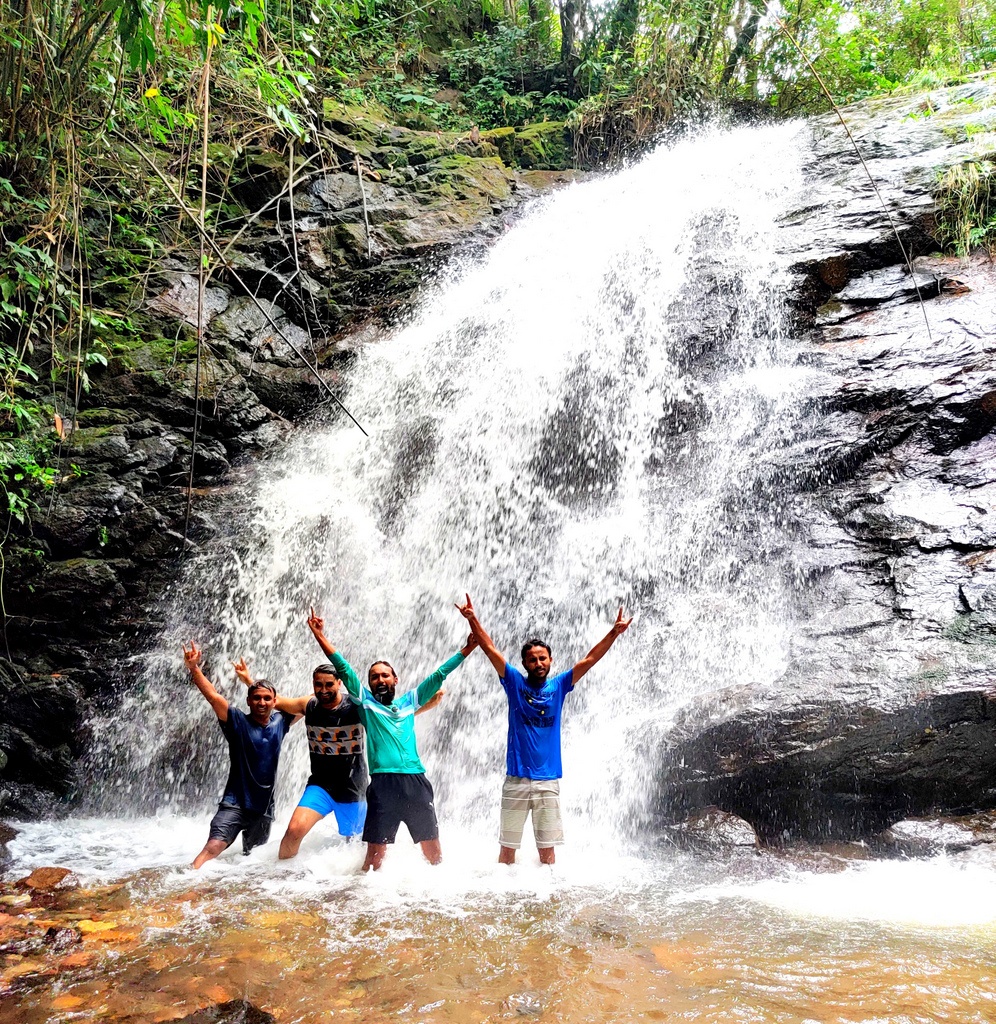 Kids enjoyed the most playing freely in water 😊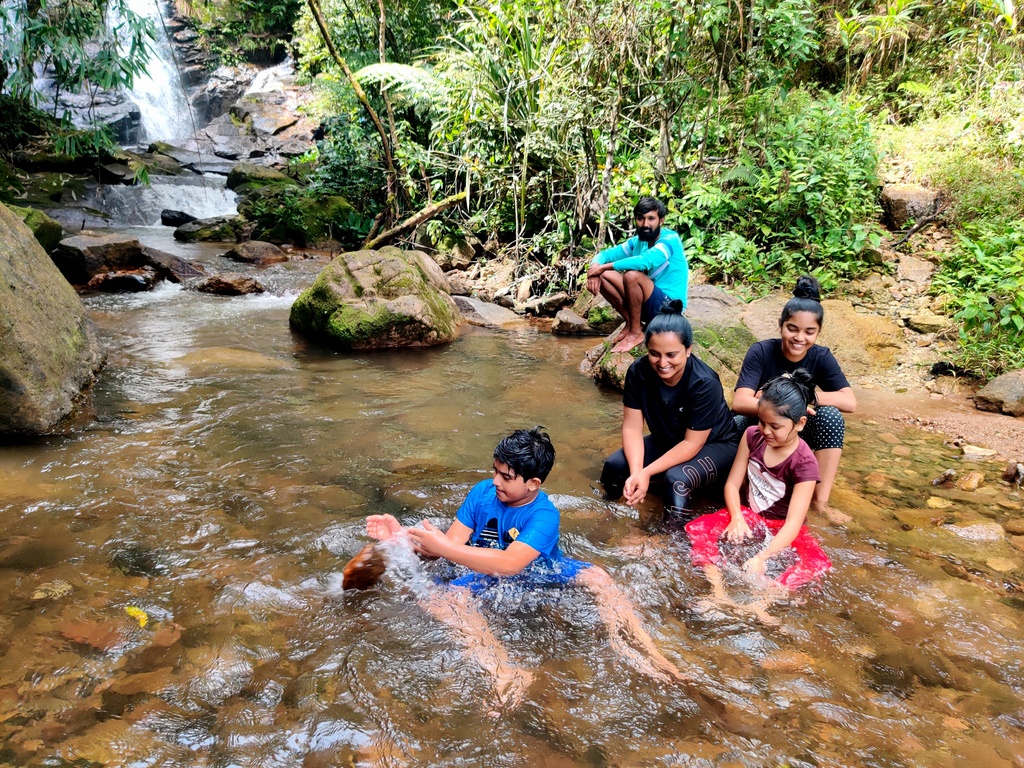 Spent couple of hours near waterfall and headed back to homestay.
Things to remember:
There is no changing room or rest rooms near waterfalls
No shops near by, better to carry drinking water
Place is so clean, advised to maintain the same (Don't litter)