After exploring Krishna Temple headed towards Lakshmi Narasimha temple. Which is walk-able distance from Krishna temple.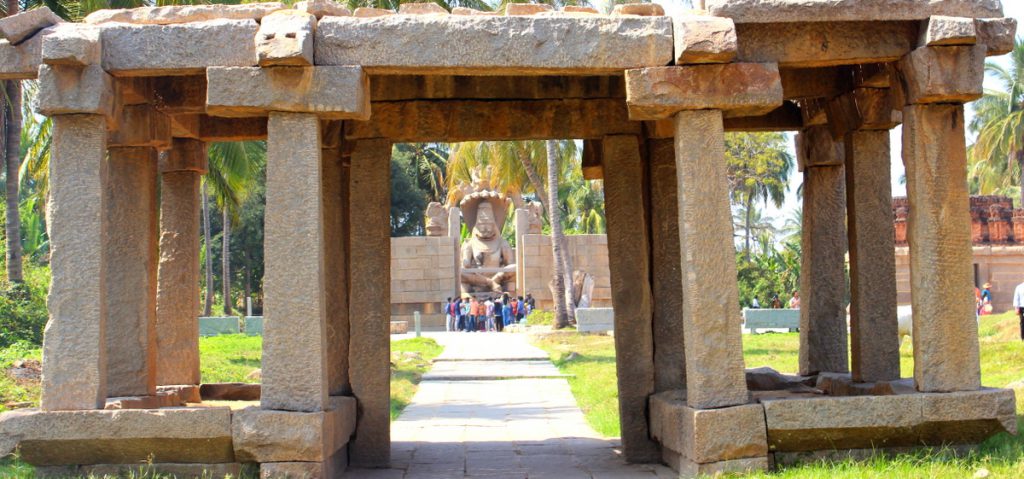 About Lakshmi Narasimha Temple:
This magnificent monolithic lakshmi narasimha the fourth incarnation of lord vishnu stands at a height of 6.7 mts. It is one of the finest examples of Vijayanagara sculpture. Narasimha is sitting on the coil of adishesha. The heads of the snake acts as the hood above his head. The god sits in a cross-legged Yoga position with a belt supporting the knees.
The original statue contained the image of goddess Lakshmi, consort of the god, sitting on his lap. But this statue has been damaged seriously during the raid leading to the fall of Vijayanagara. Even the damaged portion of such a large statue of Lakshmi carved on his lap is missing.
Lion face of Lakshmi Narasimha also sometimes called as Unganarasimha (the ferocious Narasimha)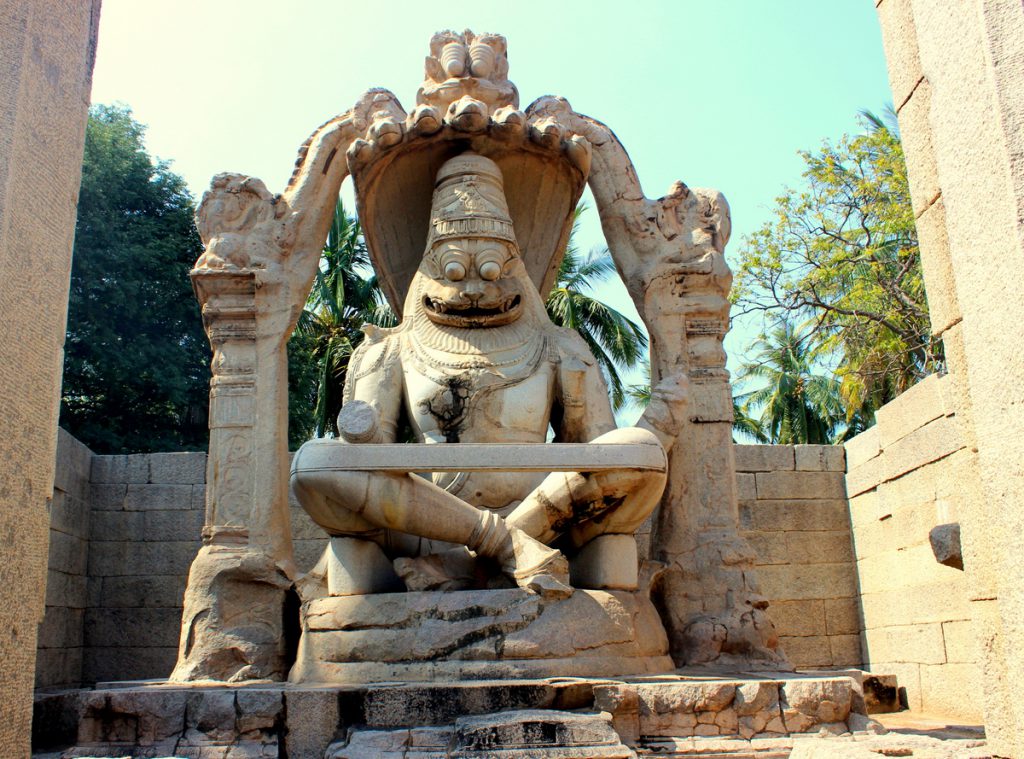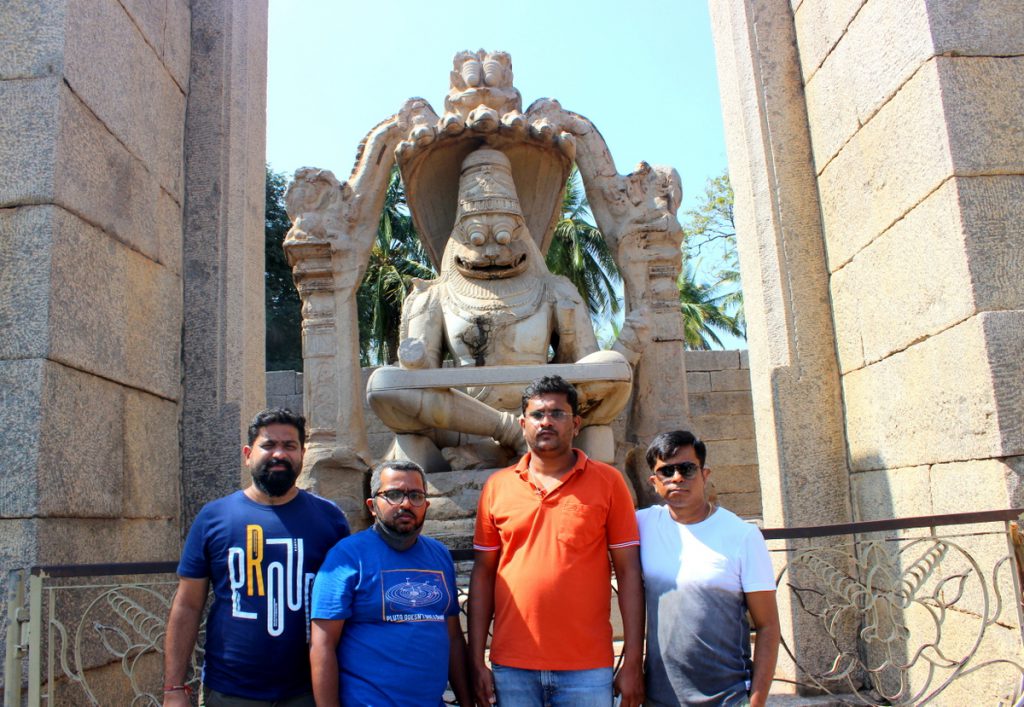 Badavilinga Temple:
This is the largest Linga image in Hampi. Located next to the Lakshmi Narasimha statue the Linga is housed inside a chamber with an opening in the front. A close look on this icon can reveal three eyes (depicting the three eyes of Shiva) carved on it. Legend has it that this was commissioned by a peasant woman and hence the name (Badva means poor in local tongue).
The sanctum in which the Linga is installed is always filled with water as a water channel is made to flow through it.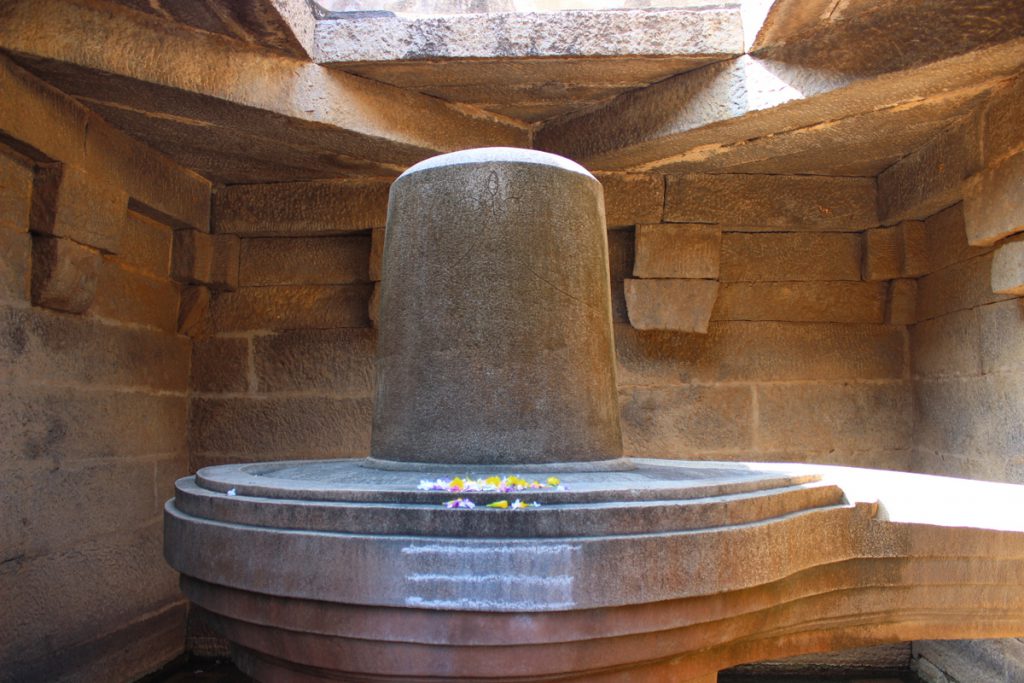 Both Lakshmi Narasimha & Badavi Linga shrines can be visited together.
Photography allowed and no entrance fees to visit.