Shravanabelagola is one of the beautiful weekend gateway around Bengaluru. Though its around 145 Kms away, we can explore this place in one day and can come back Bengaluru by 6.00 PM. It time permits (if some one has energy) we can visit other couple of places around.
Road condition is very good and till the destination it will be easy and smooth drive. Shravanabelagola is at a distance of 145 Kms from Bangalore, 50 Kms from Hassan & 83 Kms from Mysore.
We started from Bengaluru sharp 5.30 AM as planned and stopped near Kichanna Halli Mane hotel for breakfast. Opposite to this restaurant Swathi Delicacy restaurant is also available for breakfast. Reached our destination around 7.45 AM.
About Shravanabelagola:
Shravanabelagola is one of the most popular Jain pilgrimage centre in South India. This place is named after the pond in middle of the town (Bela-Kola means White Pond). Once in 12 years, Shravanabelagola celebrates the Mahamastakabhisheka festival which attracts thousands of devotees and tourists from all over India. Shravanabelagola is not only of archeological importance but also one of the important pilgrimage places for Jains. There is a huge statue of Lord Bahubali who stands all 58 feet. This is the largest monolithic statue in the world. It's a quite peaceful place and walk around the temple gives panoramic view of Shravanabelagola town and the fields surrounding the hill.
For those who can't trek the hill, Dolis are available at the entrance of the temple that charge about Rs. 800 including return. After 10 or 11 Am it will be quite difficult to climb this hill because of heat. It's better to avoid visiting this place in summer.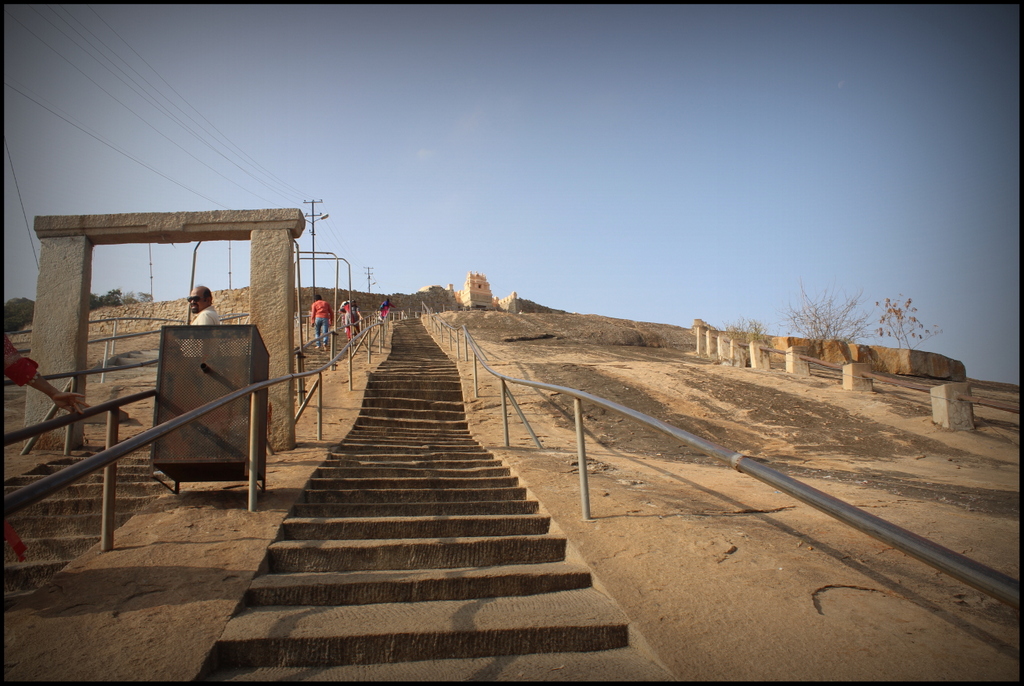 The view of Kalyani and Chandragiri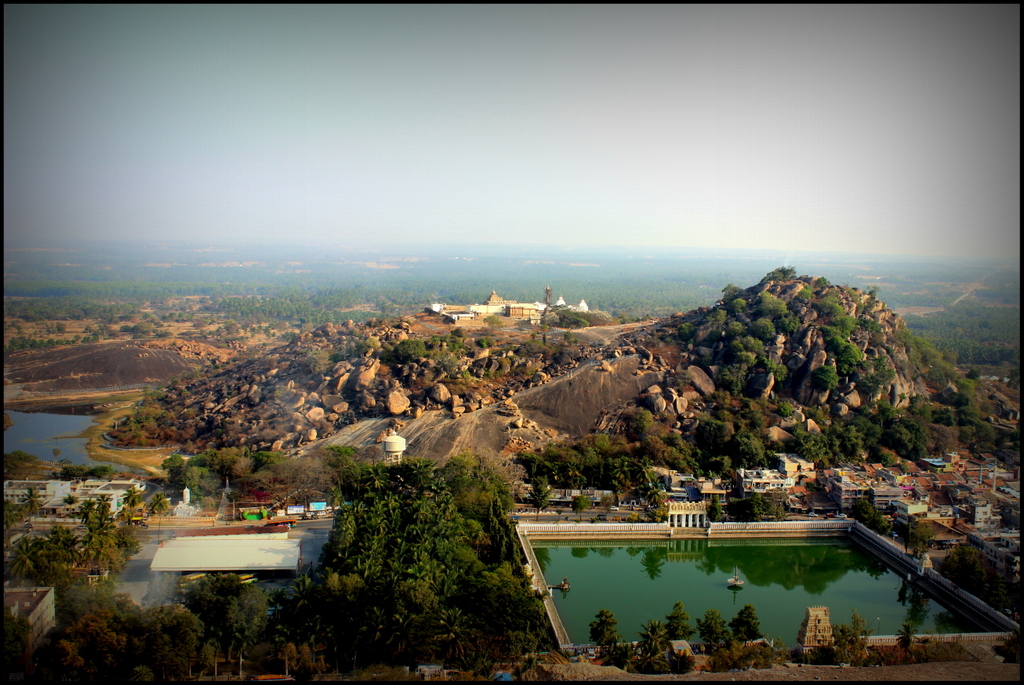 It took us almost 2 hours to climb up and come down. Its a very good place for photography as well.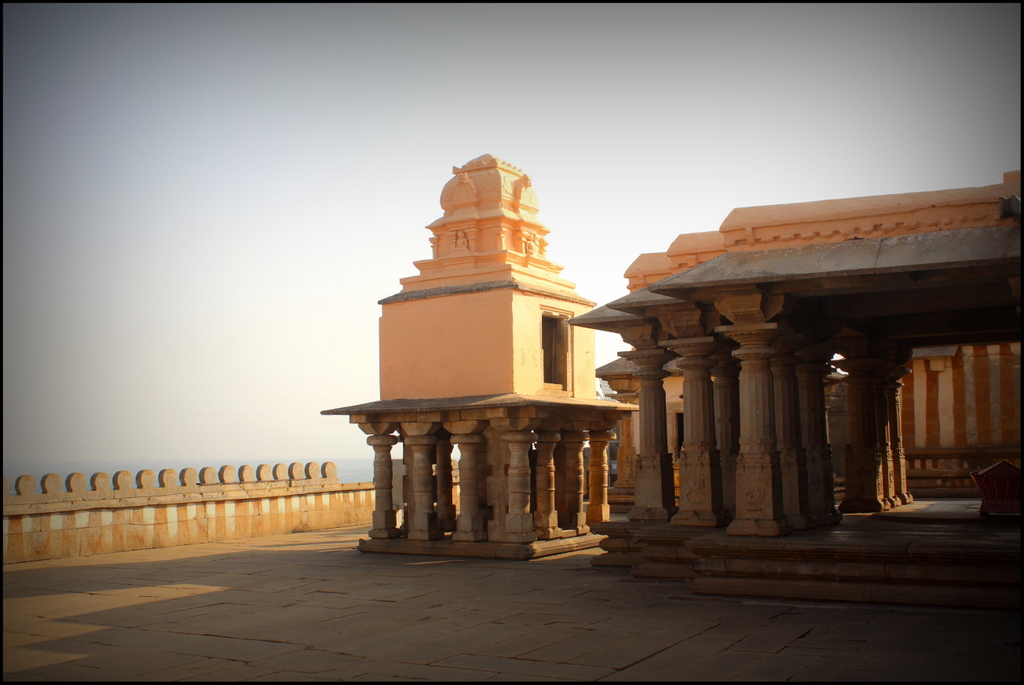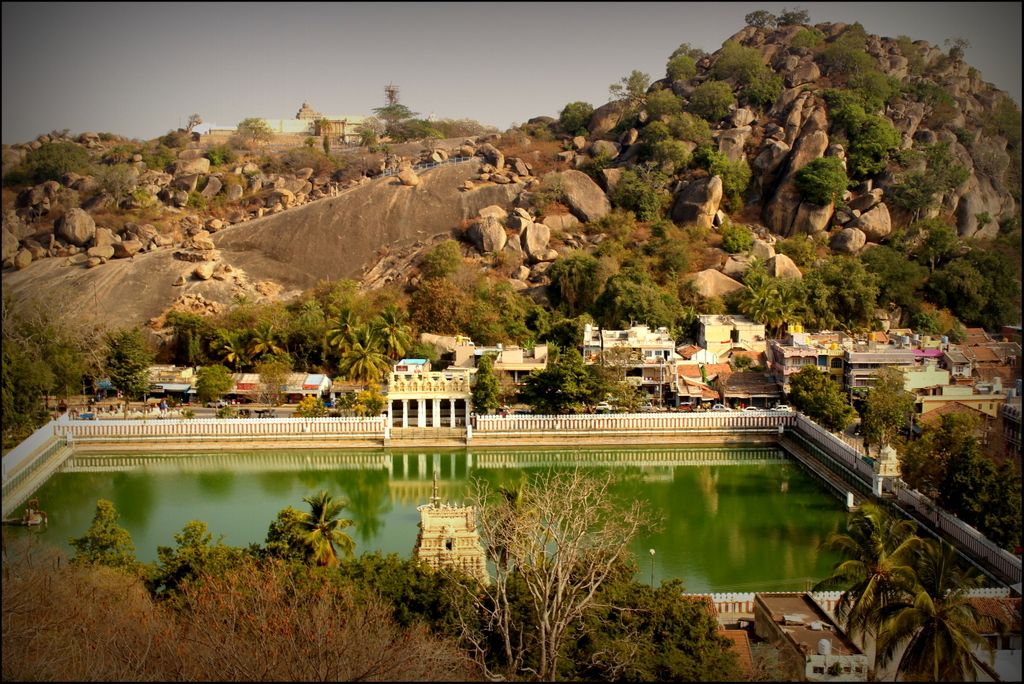 Once we climb down from Vindhyagiri, proceeded towards Chadragiri. Chandragiri is another hill adjoining Vindhyagiri. The climb though not steep takes to the top of the hill for a panoramic view of the Vindhyagiri where Lord Bahubali is. Chandragiri hill has a group of monuments which include a lovely statue of Bharatha and many Basadis or Jain temples.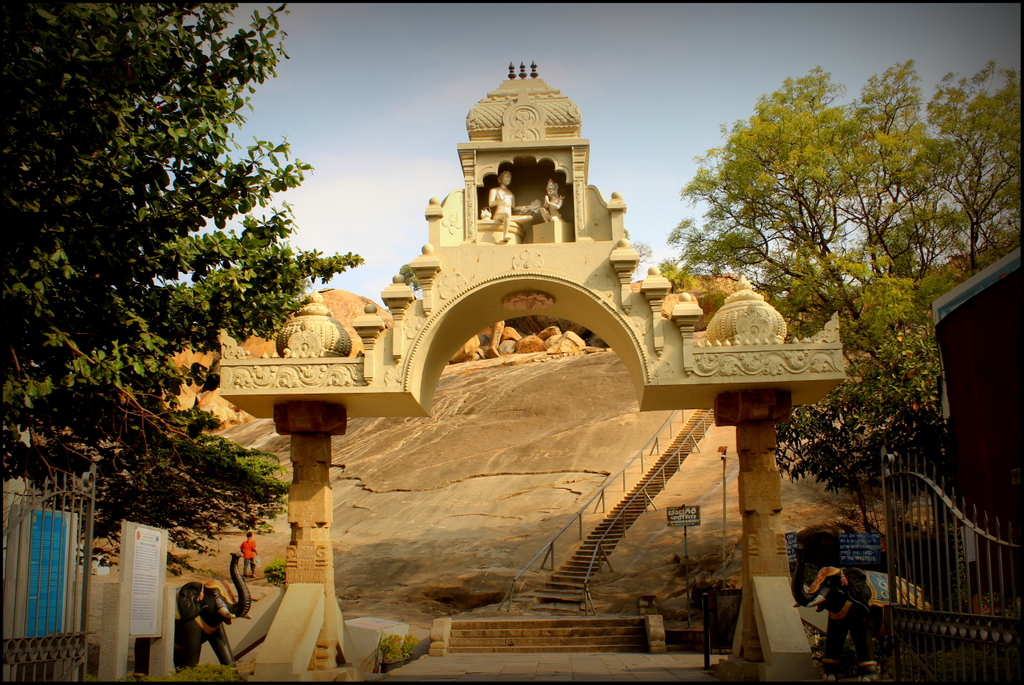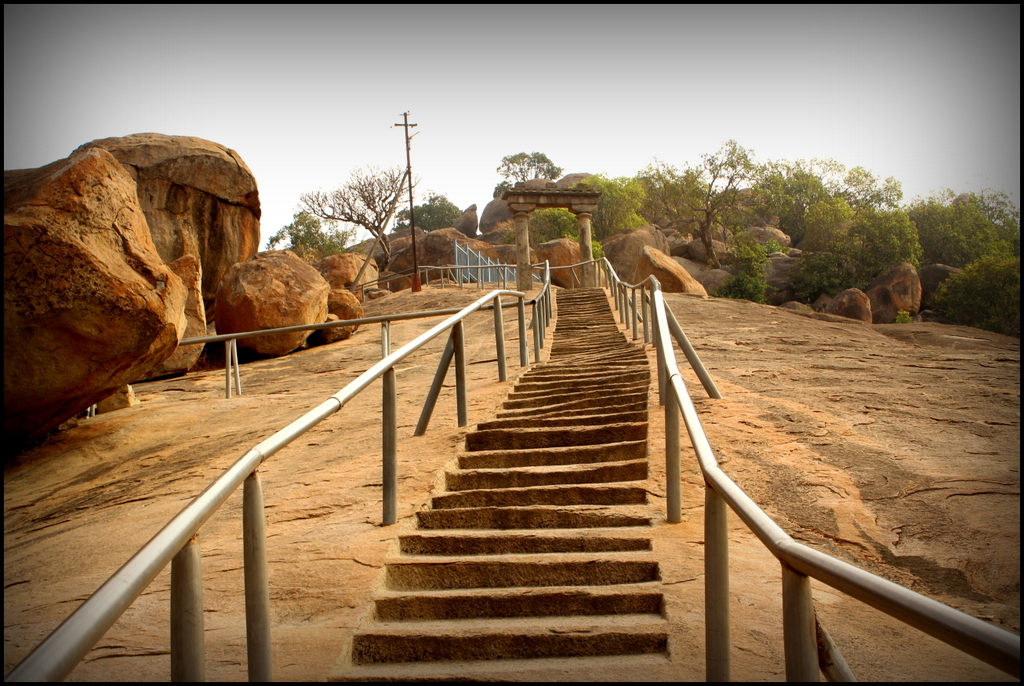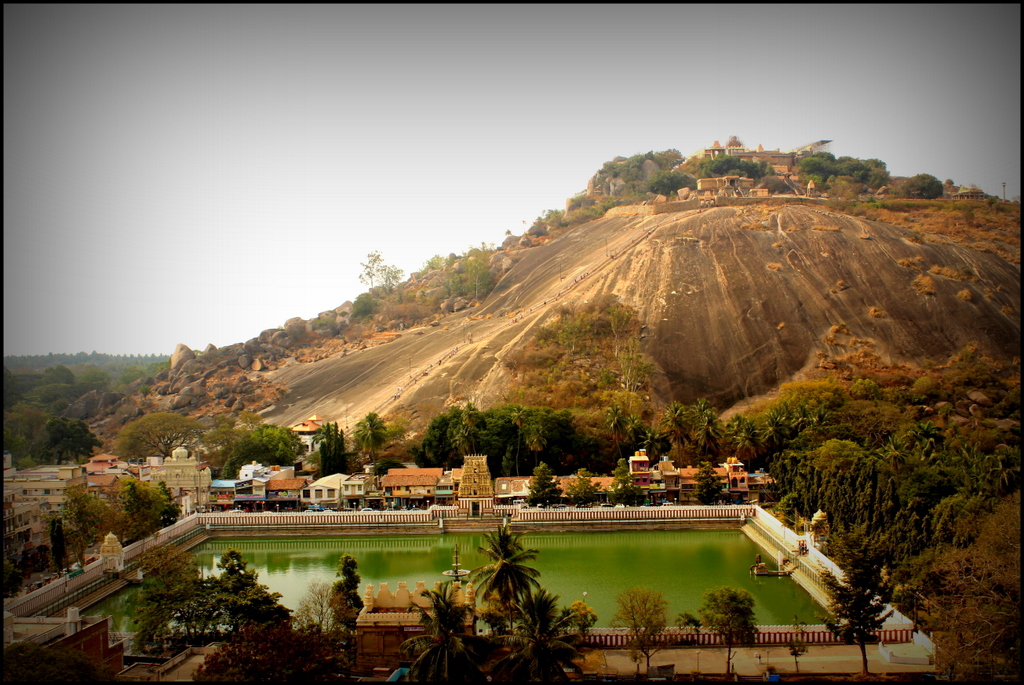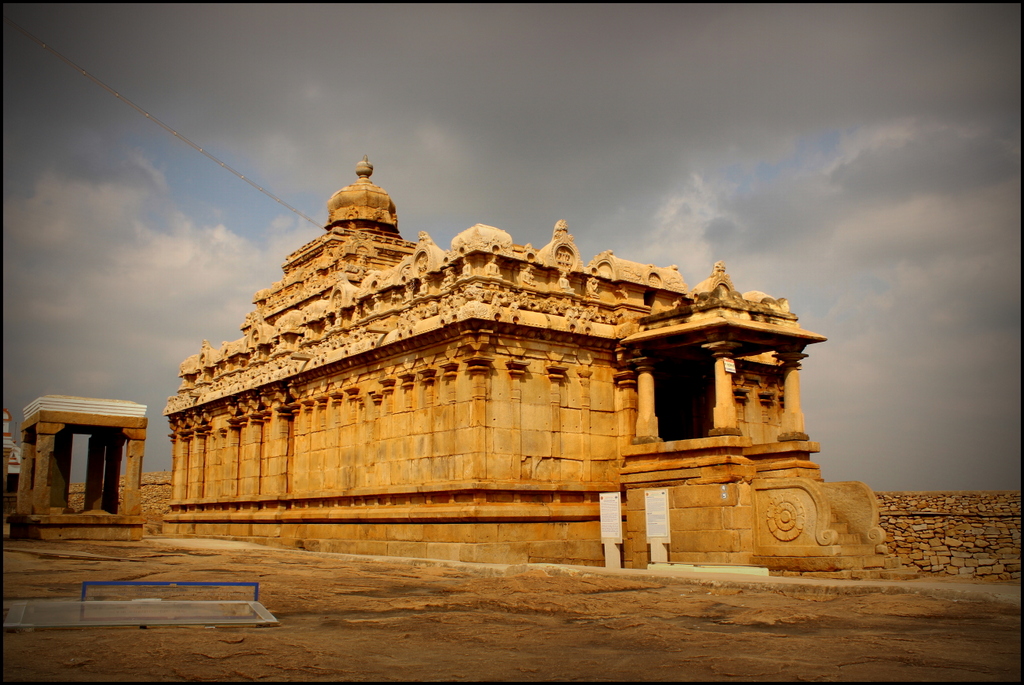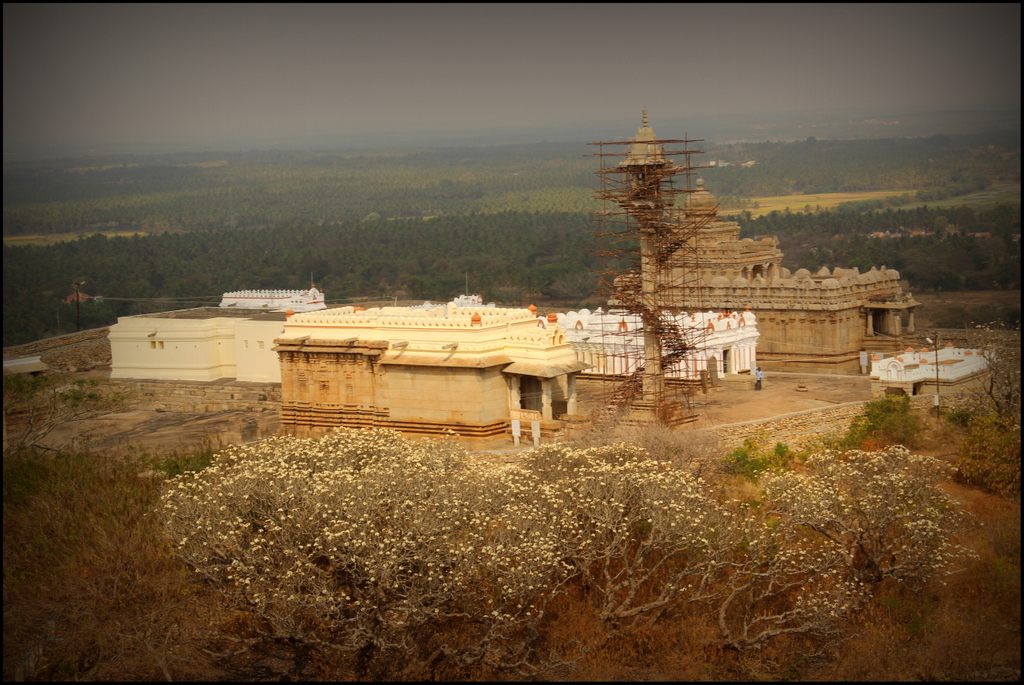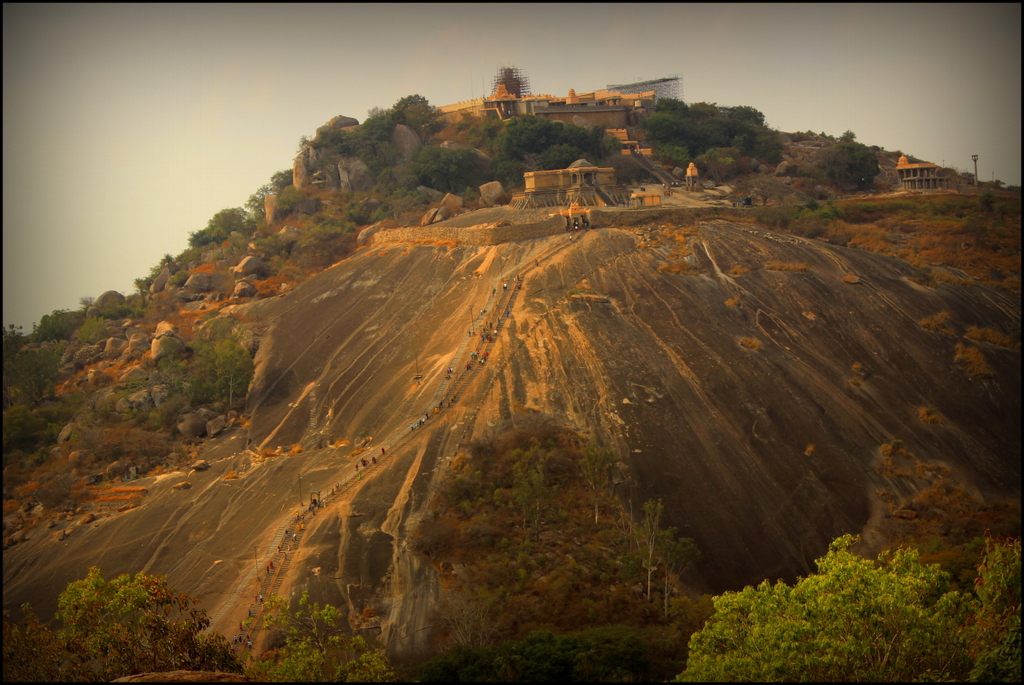 Its a quite peaceful place and neatly maintained as well. Spent some time around this place clicking the pics and exploring all the temples. Reached back car parking area around 12 and headed towards Nuggehalli.