Nuggehalli, very lesser known place, which is around 28 Kms from Shravanabelagola. While coming back from Shravanabelagola we planned to visit Nuggehalli, It took us around 35 minutest to reach. Its quite a remote place better to approach localities to find out this place rather than sticking to google maps.
Nuggehalli is situated in Hassan district. It is 16 kms from channarayapatna & 16 kms hiresave on NH 47 & is very close to Shravanabelagola (28Kms). The deviation to both nuggehalli & Sravanabelogola is from hiresave.
By the time we reached this place, it was almost lunch time and didn't find any visitors around this place. Thought temple might have closed for lunch break, but it was open and spent some time clicking the pics around this temple.
About Nuggehalli temple:
The historical temple of Sri Lakshmi Narasimha at Nuggehalli belonging to 11th century Hoysala period architecture is a must visit place of tourist/cultural importance. The sculptures in the temple tease the mind with a beauty that would remain in one's mind for ages. These wonderful temples come under the purview of the Archaeological Survey of India (ASI) and they have classified these as the "Living Temple – Monument", (which are very few in number) wherein the pooja to the Almighty is being performed uninterrupted from day one. This classification is given to about 50 odd temples in India. Karnataka is indeed fortunate to have quite a few of these temples which have a Great & Ancient past.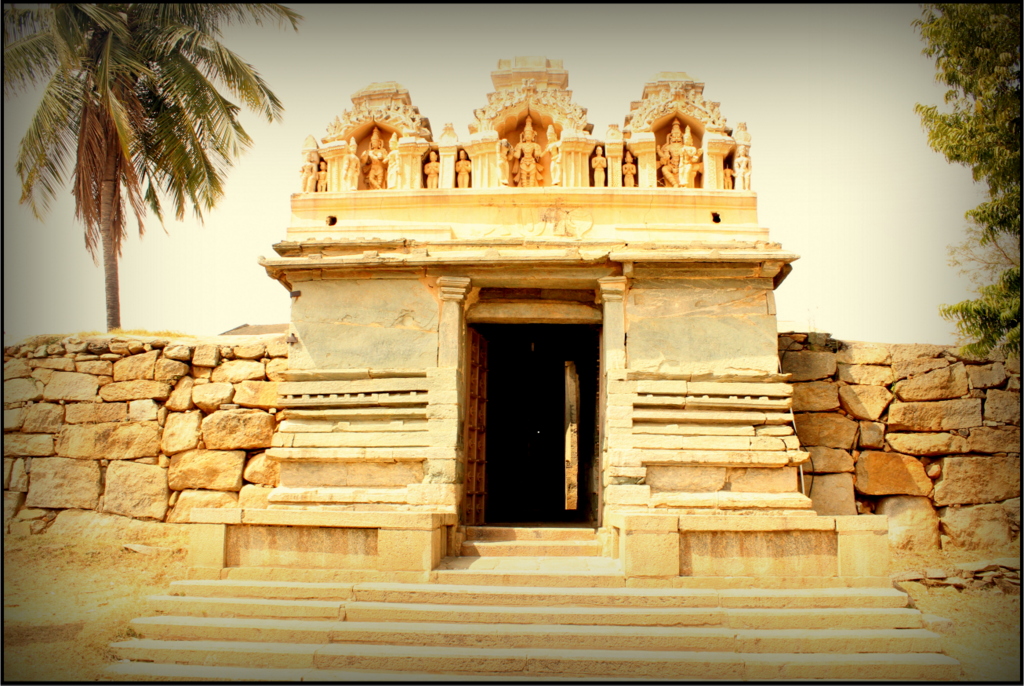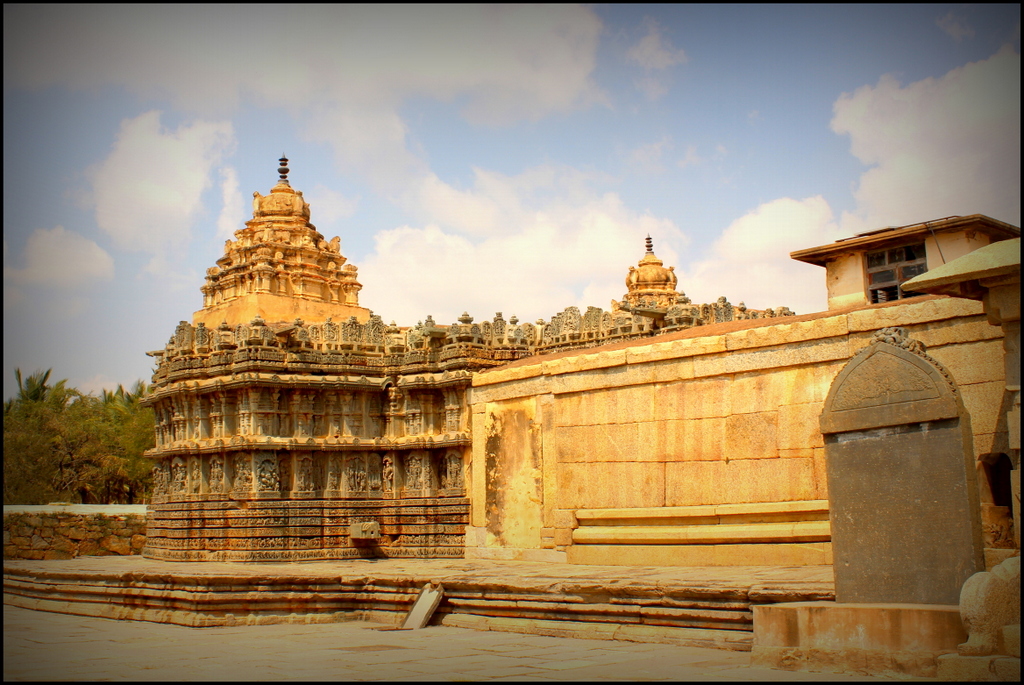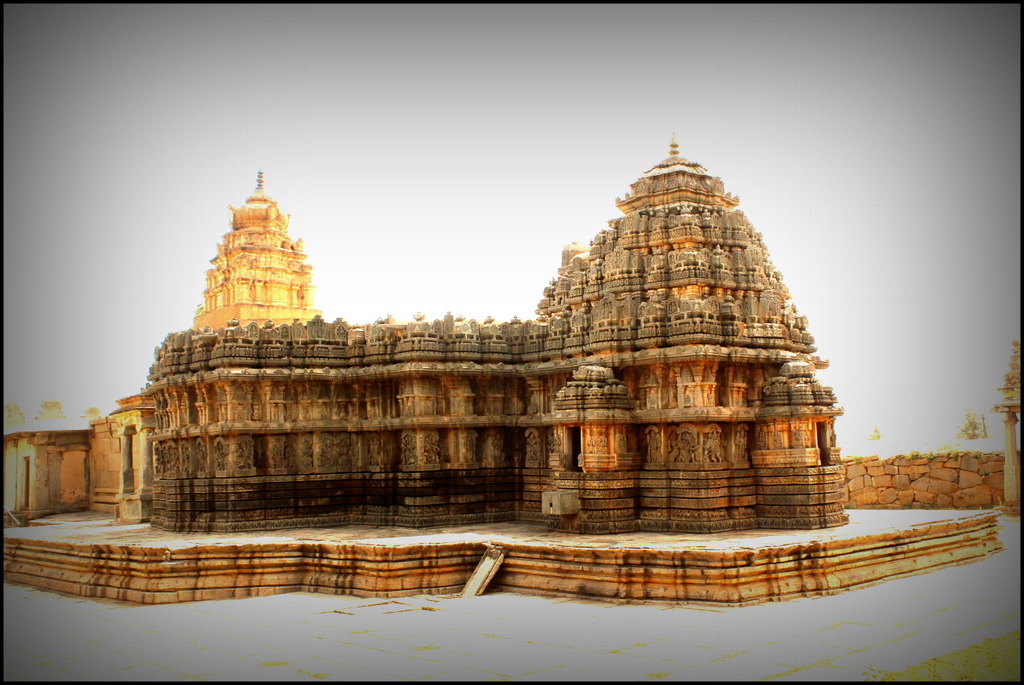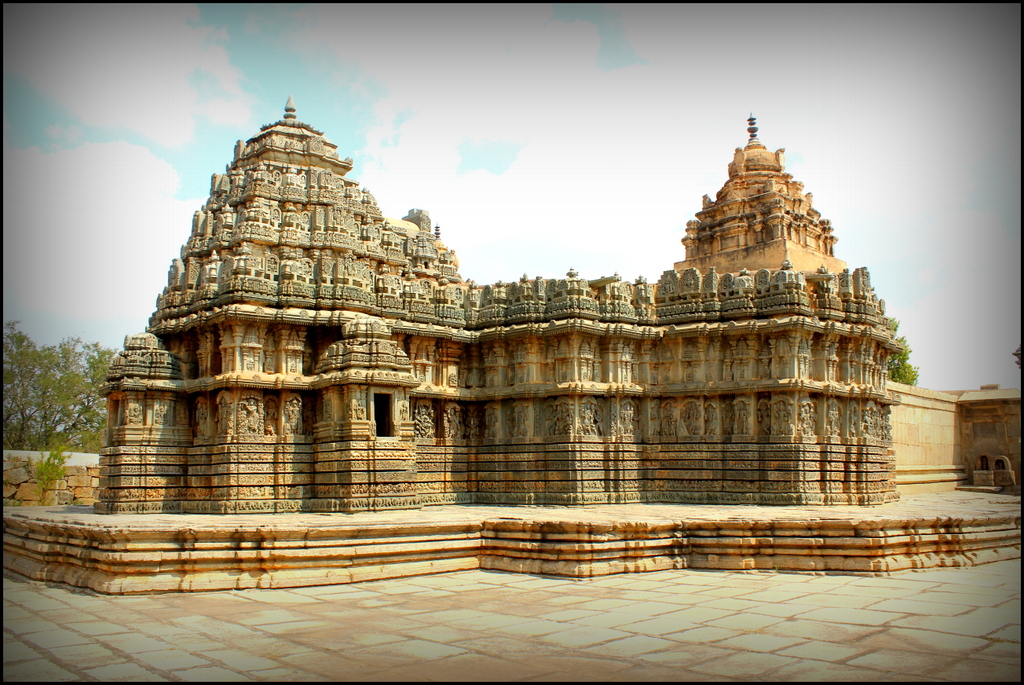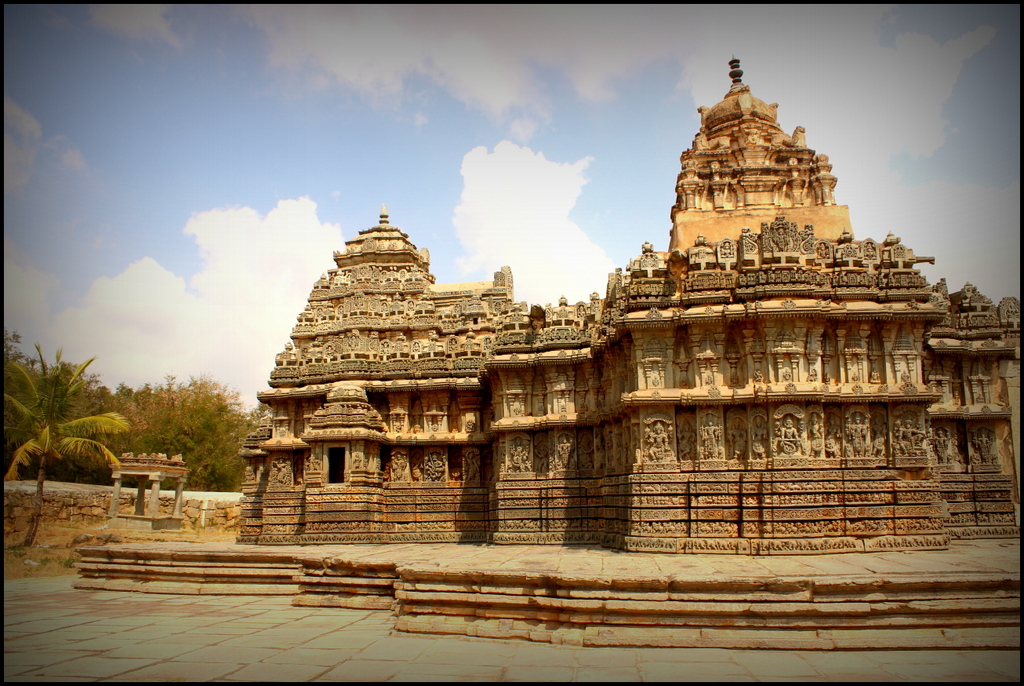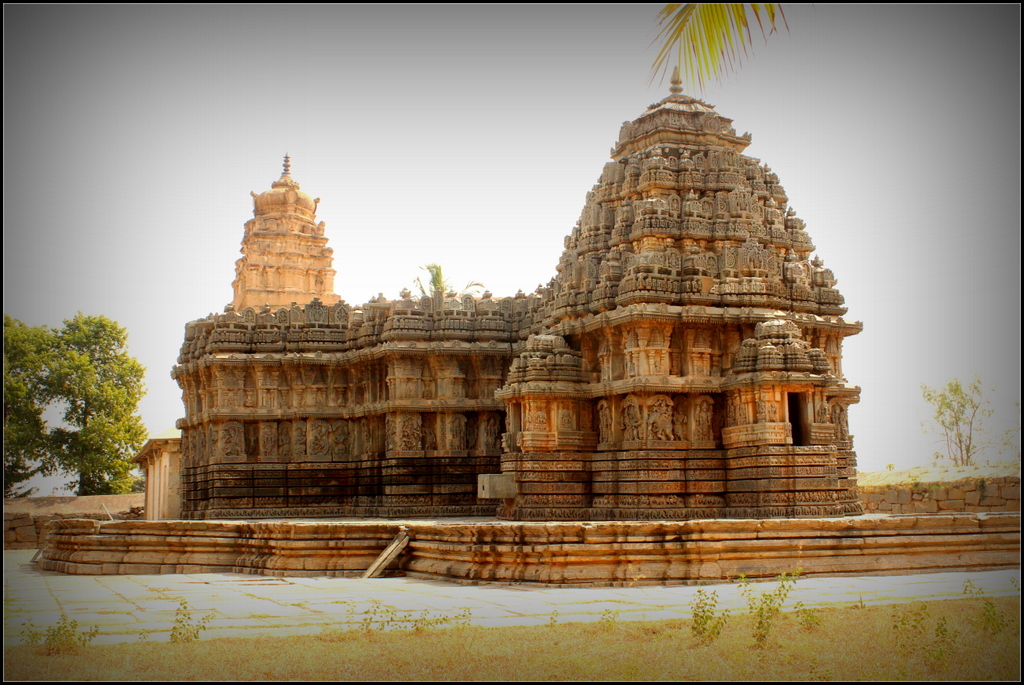 Once we clicked couple of photos around this temple we headed towards Markonahalli Dam.