Kyathadevara Gudi is generally known as K-Gudi, located 18 Kms of BR hills. I am not sure how we missed to visit K-Gudi during our last bike ride to BR Hills. We were so close to that wonderful place and that to it was a bike ride..!!! After coming back whenever I see the pics of that beautiful forest I was cursing myself for missing that ride.
For this monsoon, K-Gudi was in first place to visit in my bucket list.
Finally first week of June we planned to visit K-Gudi. Since stay option is very limited in K-Gudi we opted to stay in BR hills in the same resort we stayed before.
Home stay contact details: Giridarshini Home Stay – Kiran : +91 9686588742 / +91 9483325042.
Reaching K-Gudi:
Once can reach K-Gudi in 2 routes, one is to take Mysuru road and join to Malavalli route or second option is to take Kanakapura route. Distance wise its one and the same, its around 193 Kms from Bengaluru.
Personally I prefer Kanakapura route, just to avoid weekend traffic in Mysuru road. But the food options is very limited in Kanakapura route if you are a vegetarian. Or else we will get couple of Dabhas after Halaguru.
Our Journey:
It took 4 and half hours for us to reach B.R Hills. Since we left Bengaluru bit late we avoided breaks on the way and reached B.R Hills by 3.30 PM. Since we knew we were running short of time, we completed the checkin formalities and grabbed quick lunch and headed to K-Gudi.
This season, even rain was started bit early and all forest were dressed up in lash green 😊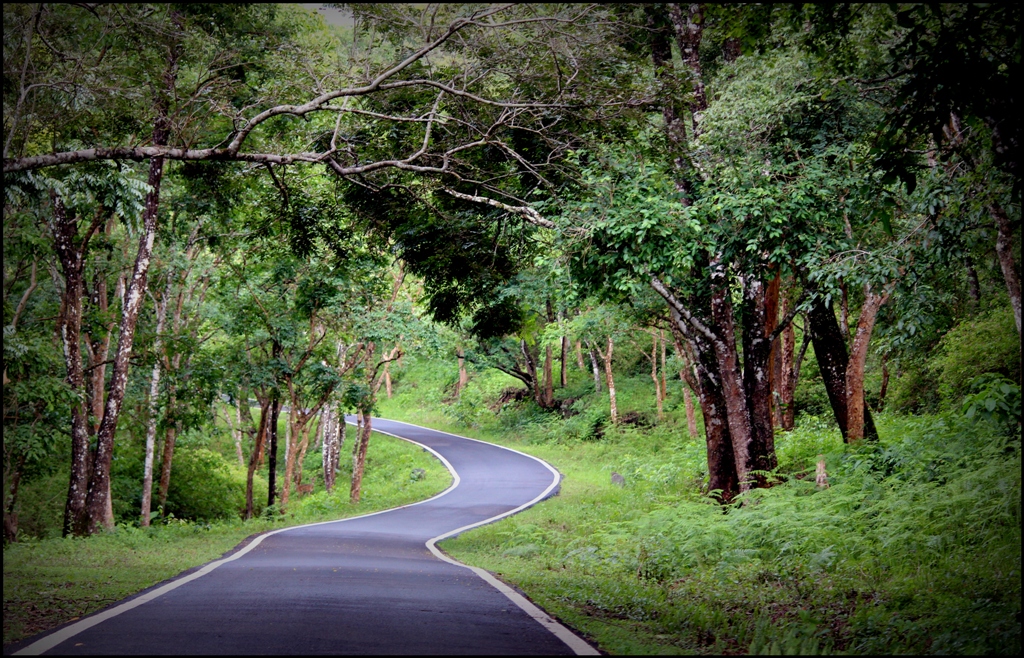 We were in assumption that since its late evening we might get chance to witness some wild animals. But we were not luck enough to witness any. We just saw couple of Byson's and Deer's at quite far distance. Didn't get a chance to click the pics of those animals.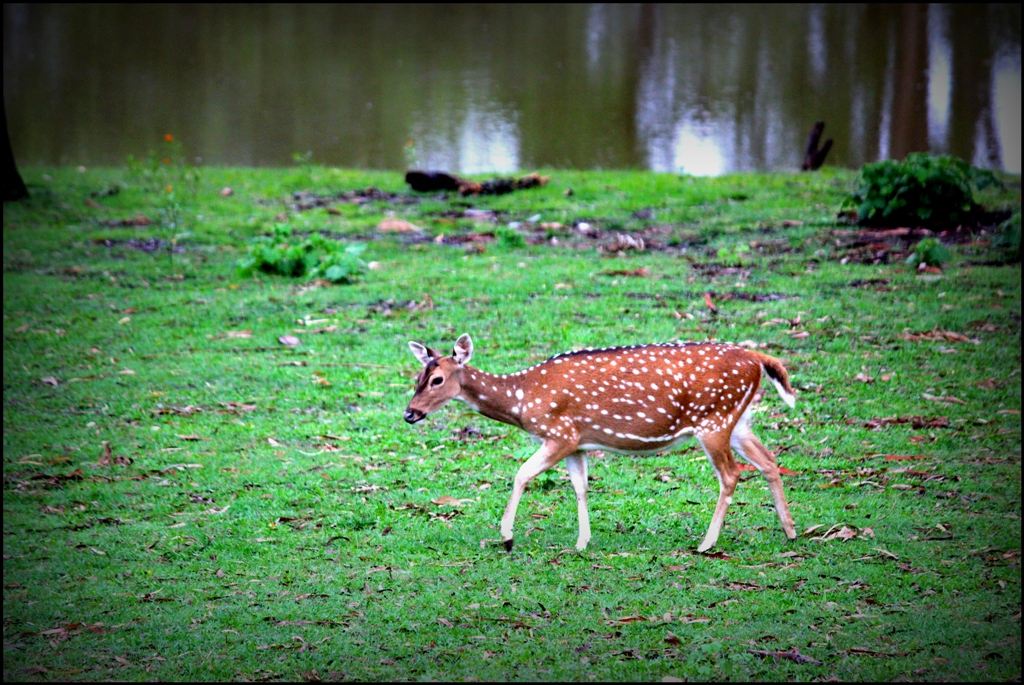 Stopped near K-Gudi wild camp around 5.00. Before we got down from our car, one of the forest department officer came and asked us to leave! They won't allow people to stop there at that time.
We headed back to B.R hills in the hope of witnessing any animals but, not luck enough!!
Enquired about the Morning Safari, but due to heavy rain from last couple of days even that route were closed.
Decided to wake up early in the morning and go for one more drive till chamarajanagar and try our luck.
Next day morning we left hotel by 7.00 and headed towards K-Gudi again, stopped near K-Gudi wild camp and spent some time in photo shoot 😊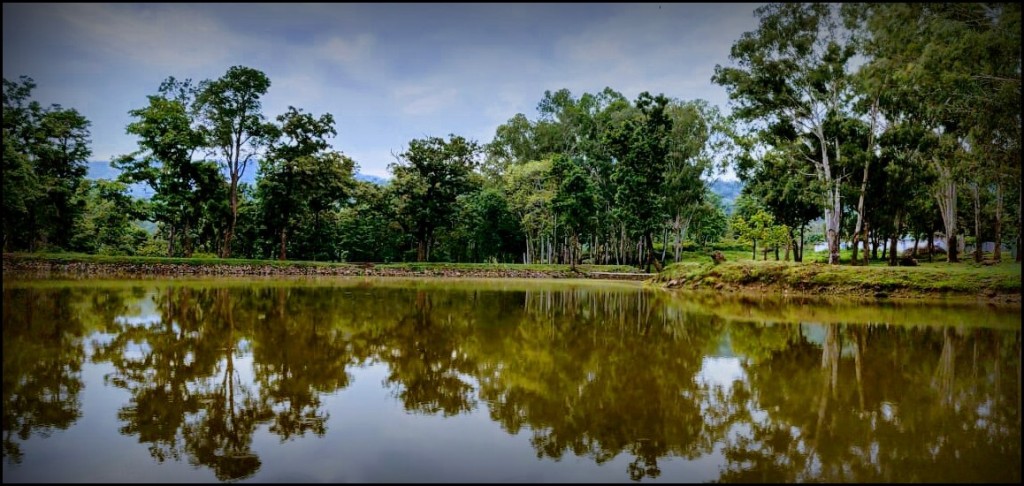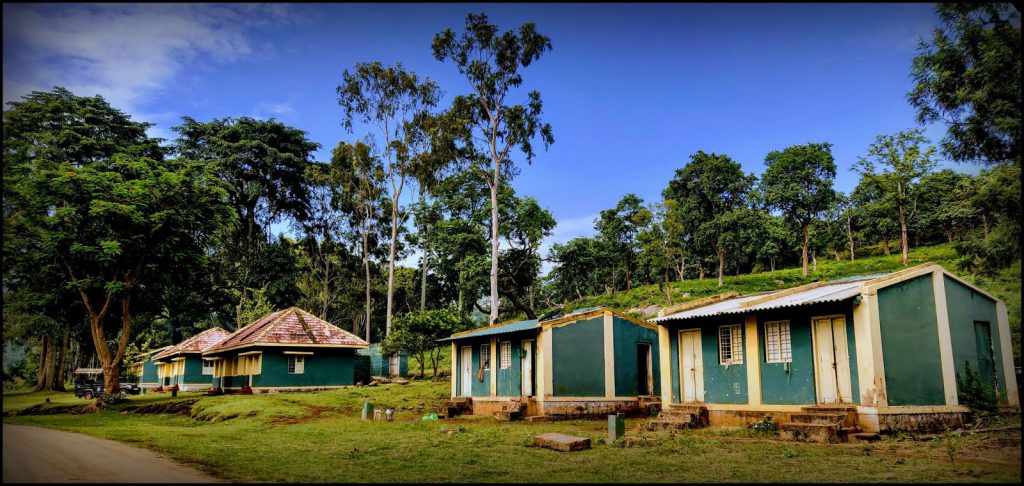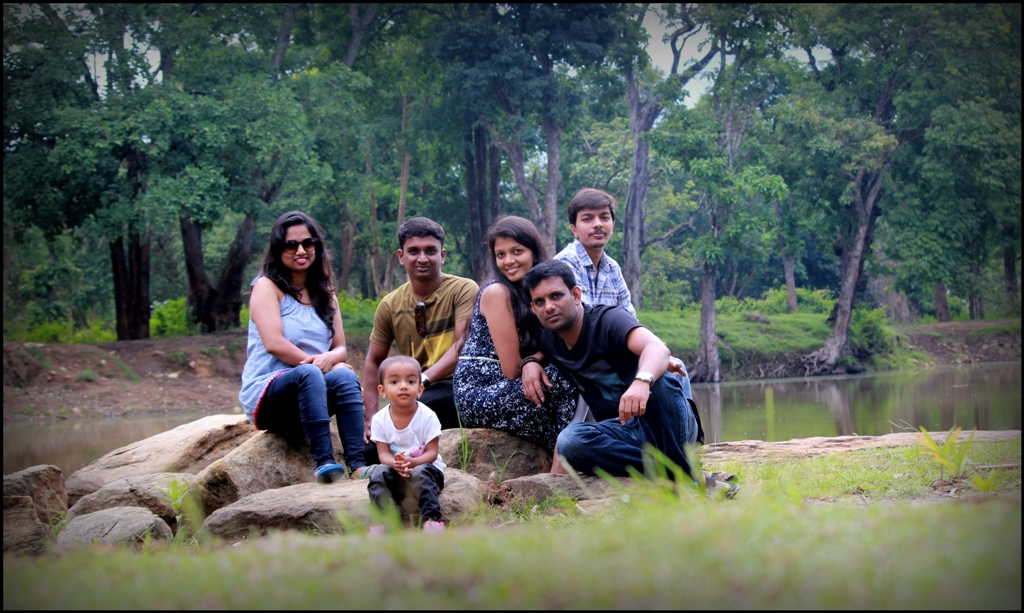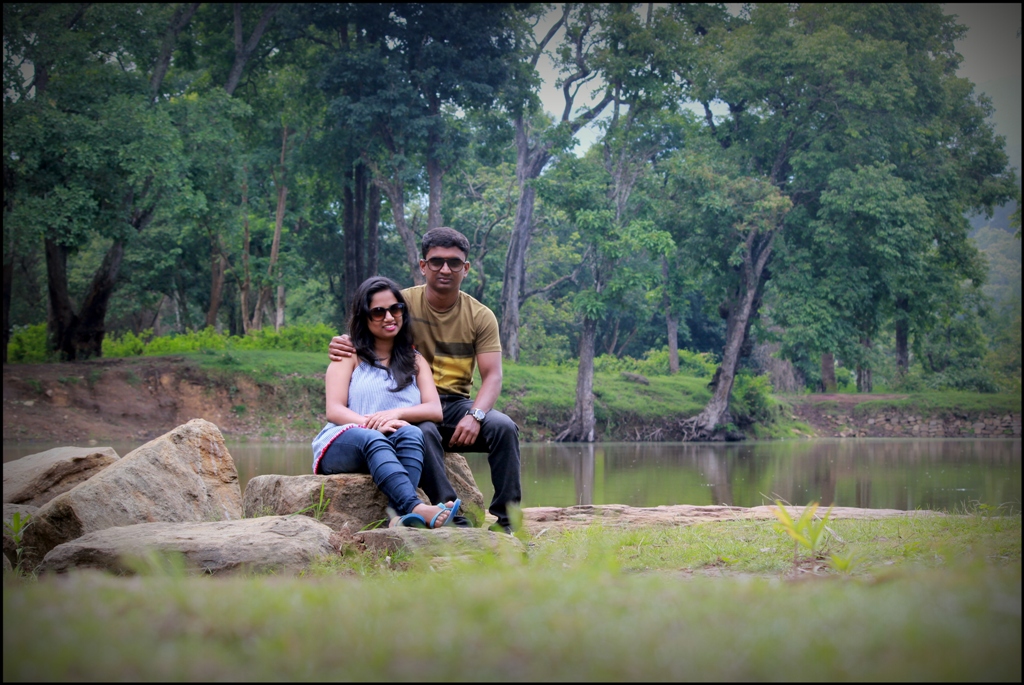 Instead of limiting our drive to K-Gudi we headed towards Chamarajanagar (another 35Kms drive) and enjoyed the drive through the dense forest.
Even though we went near Chamarajanagar, we could not find any wild animals.
Timings and Entry Fee to B.R.Hills and K-Guid Forest:
Check post will be closed for the visitors after 6.00PM near both B.R Hills and K-Gudi. Again it will be open for visitors from 6.00 AM.
Few Pictures of Beautiful Forest: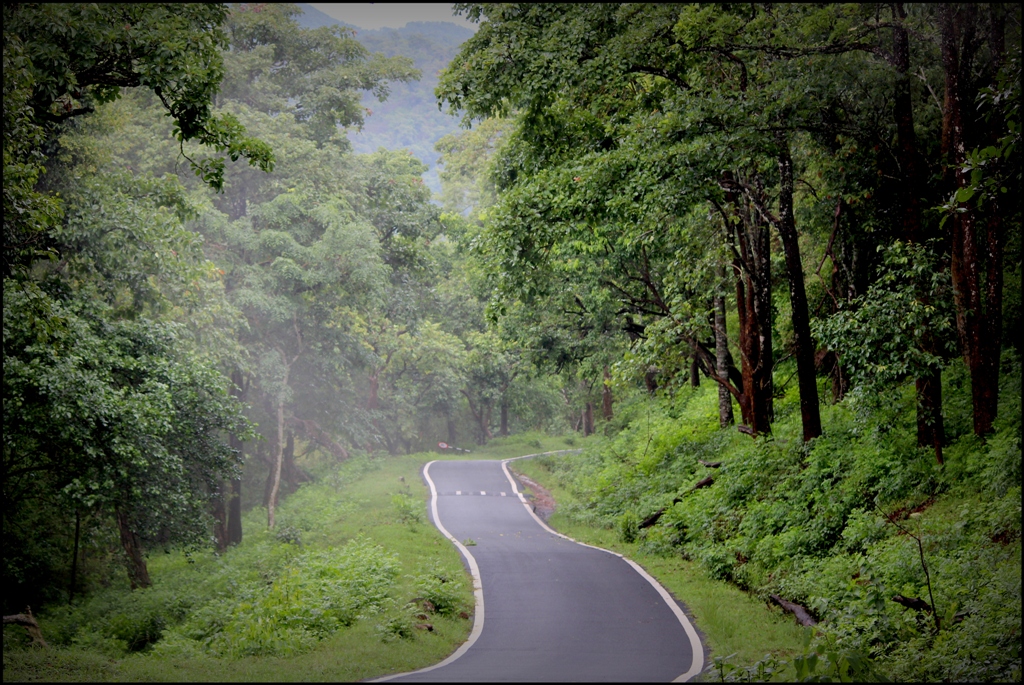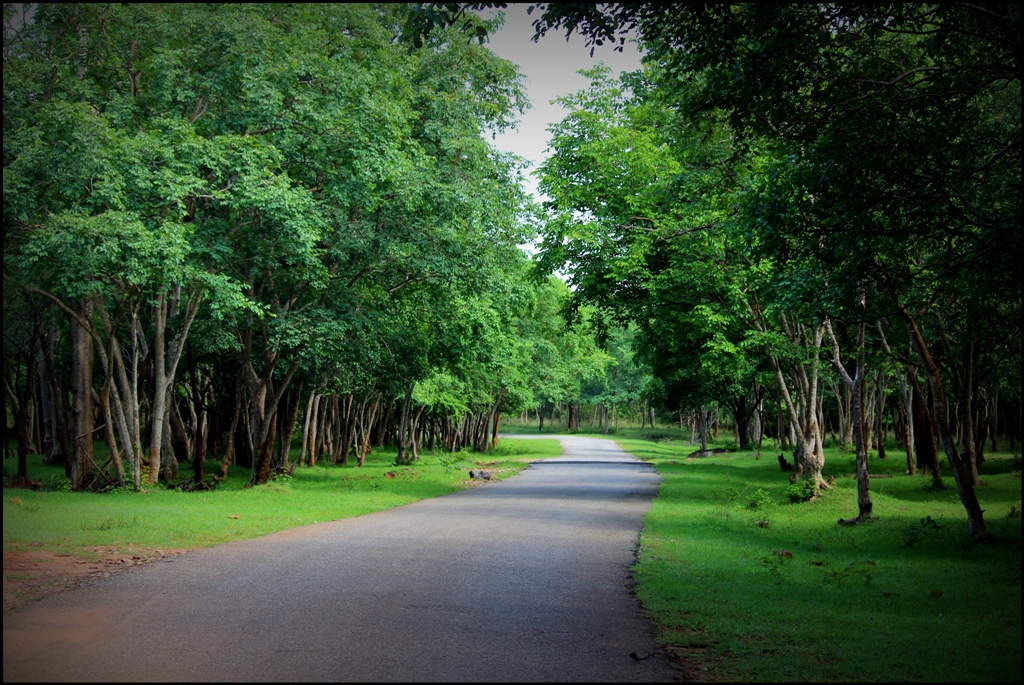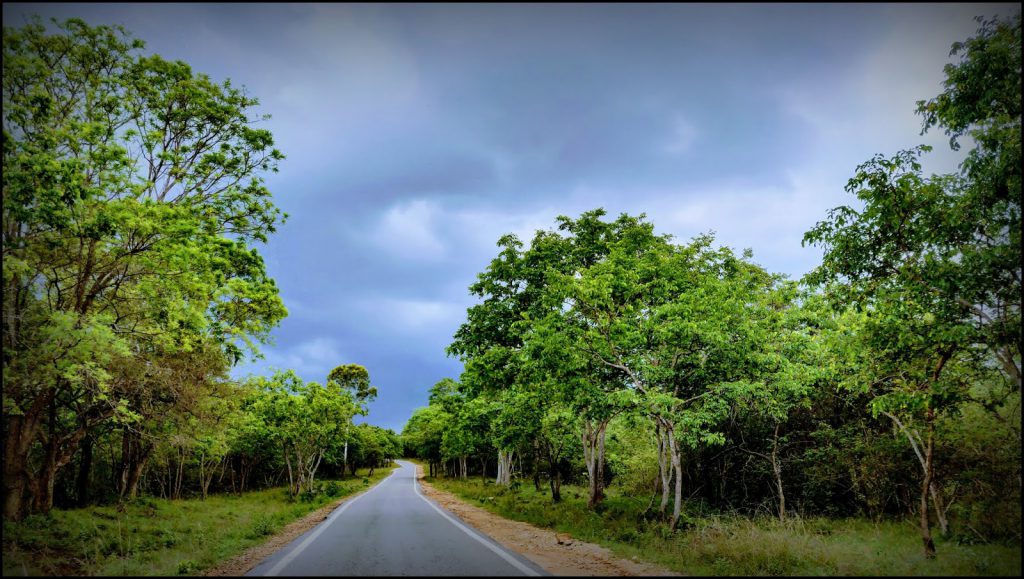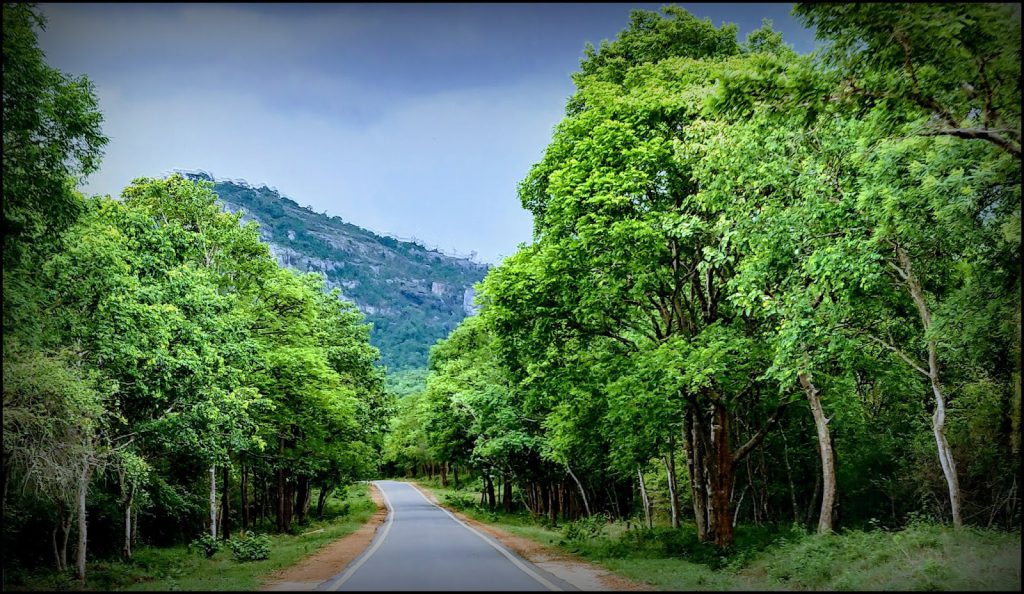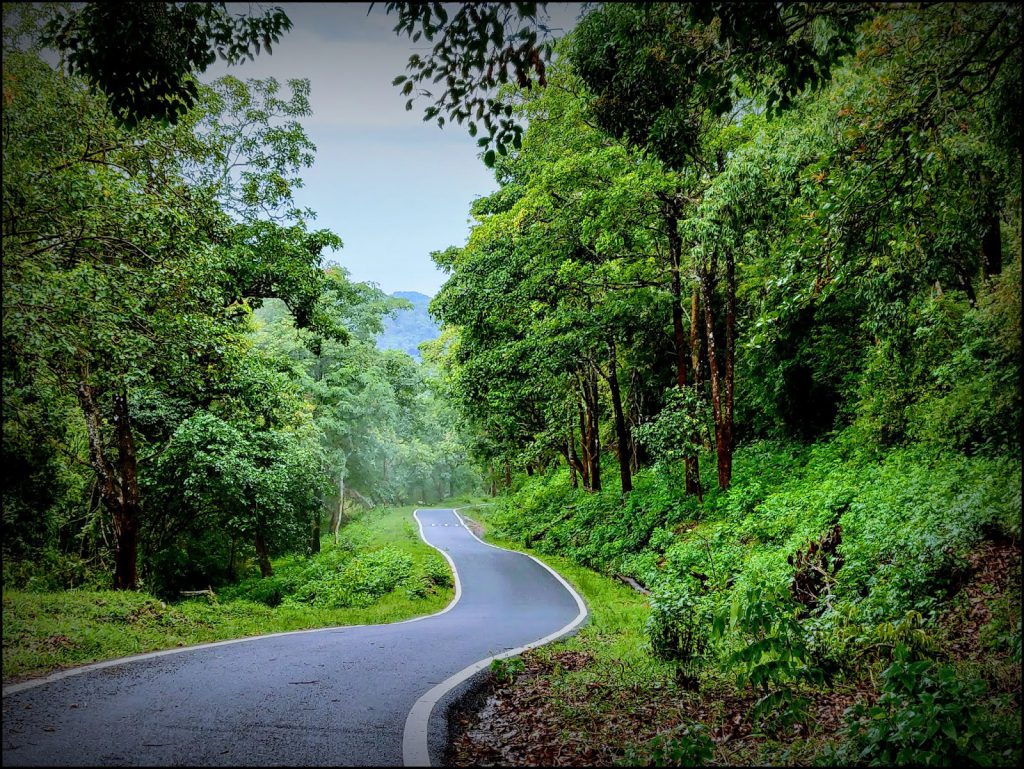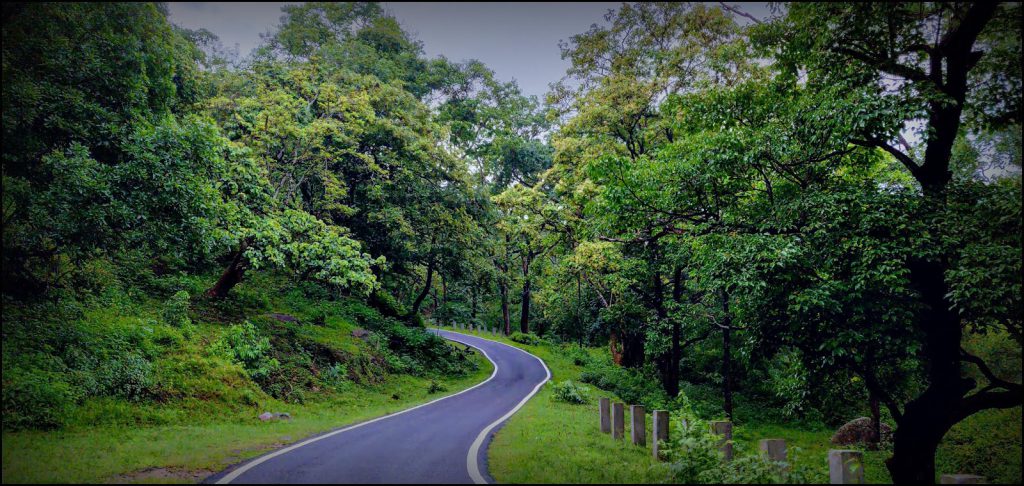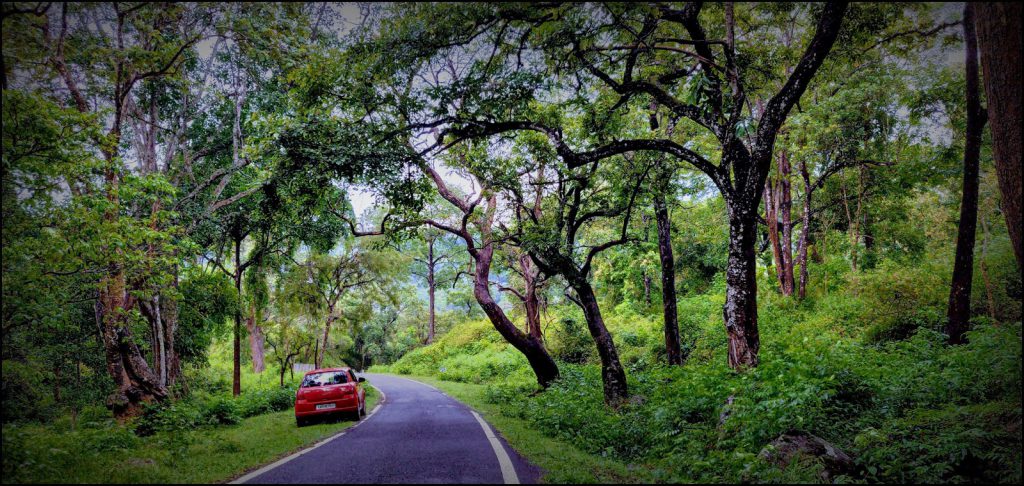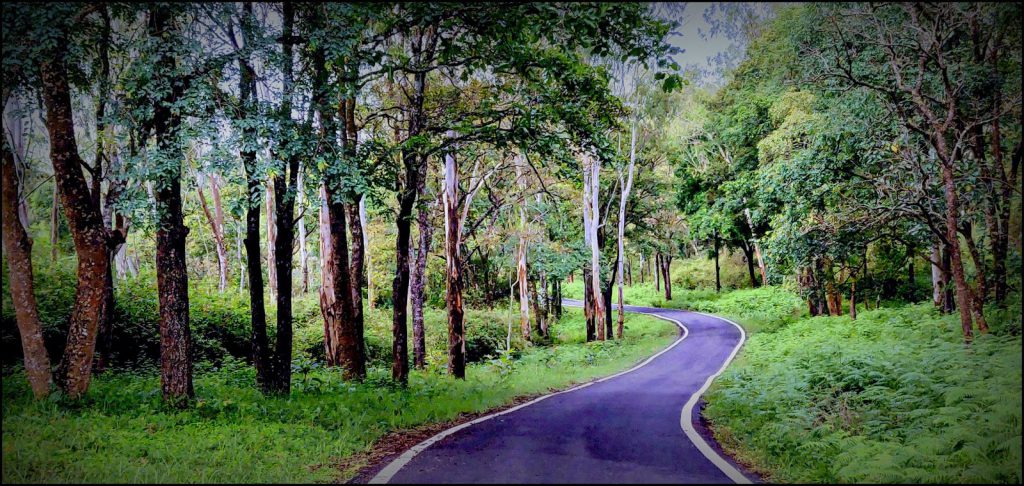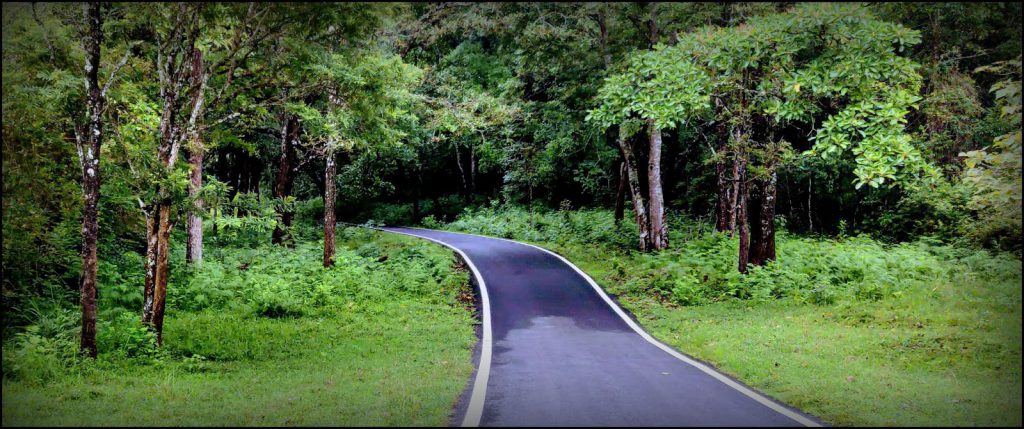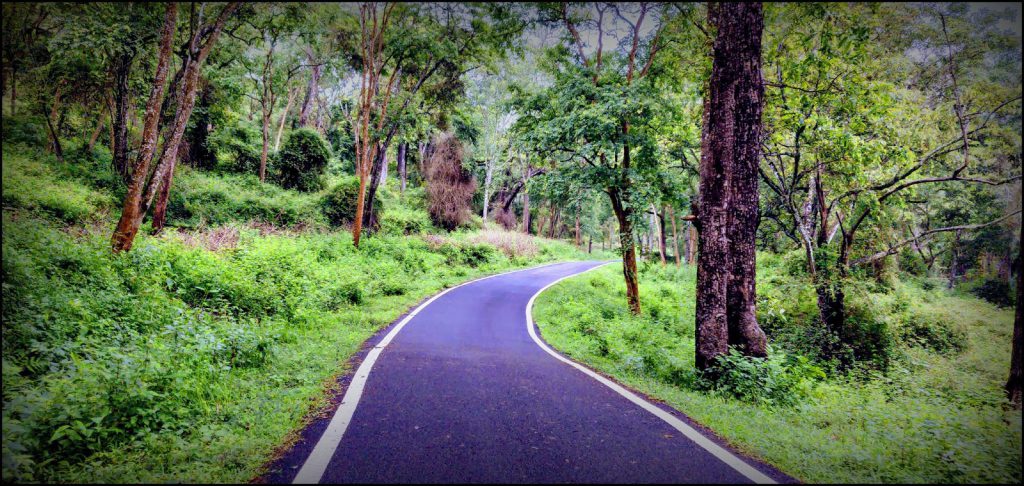 While driving through this dense forest in search of wild animals, remembered one line "One should be lucky enough to see wild animals – written near Bandipura".
This time we were not lucky enough but enjoyed the drive to the core in this beautiful forest.