Kumara Parvatha trek is considered as the paradise for trekkers. It was in bucket list from long time, finally got a change to tick this, when my registration was accepted by Banglore Acenders. This was my first trek with this group, but never felt I was traveling with a group of strangers. That's the specialty about this team!
For a change, my brother Kiran also joined me for this trek. We were informed to assemble at common pick up point near Shantal Silks Mejestic at 9.00 PM. Because of long weekend and a huge traffic jam around Mejestic by the time every one gathered it was around 11.30 PM, for couple of us trek was already started from Bangalore itself. Few were walked almost 2 to 3 kms to reach the designation.
We started our journey around 11.30 PM and our destination was Kukke Subramanya. Reached our destination almost 1 hour late but managed to fresh up quickly, finish our breakfast and we were all set to start our trek around 7.30 AM.
About trek: Kumara Parvatha is the highest peak in Pushpagiri Wildlife Sanctuary in the Western Ghats of Karnataka. The peak is at a height of about 1712 meters, and is about 13 Kms from the temple. This trek is one of the toughest treks of Western Ghats and a paradise for trekkers.
There are 2 different trails for this trekking,
Route 1: Trek via Somwarpet which is the easier route (approx 7 Kms).
Route 2: Trek via Kukke Subramanya which is a more difficult route (approx 13 Kms).
We opted second route and decided to decent on the same trail. The map looks like this: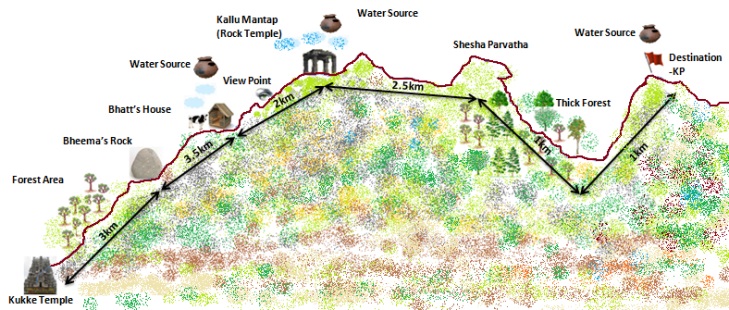 We were group of 12 enthusiastic trekkers and we all assembled near starting point of trekking for quick round of self introduction. One good thing about this trek was, there was no first time trekkers were there in this group! (My personal suggestion is not to try this as part of your first trek).
After starting the trek within 5 minutes I came to know why this trek considered as toughest trek in Western Ghats!! From beginning to peak it was only ascending… ascending…. And ascending!!!!! Hardly we get flat trail.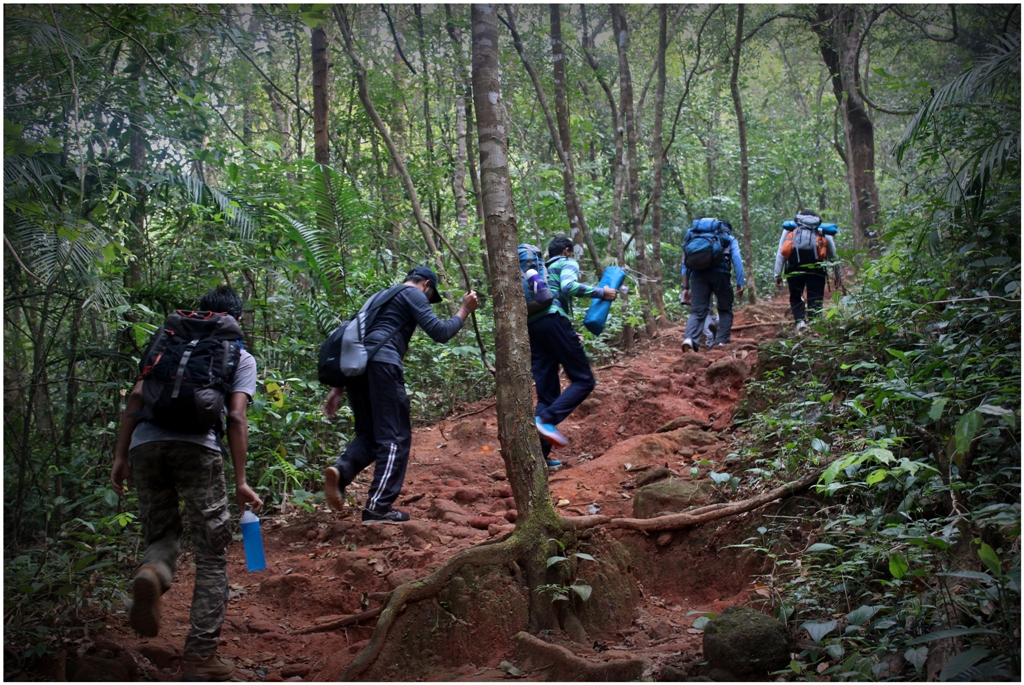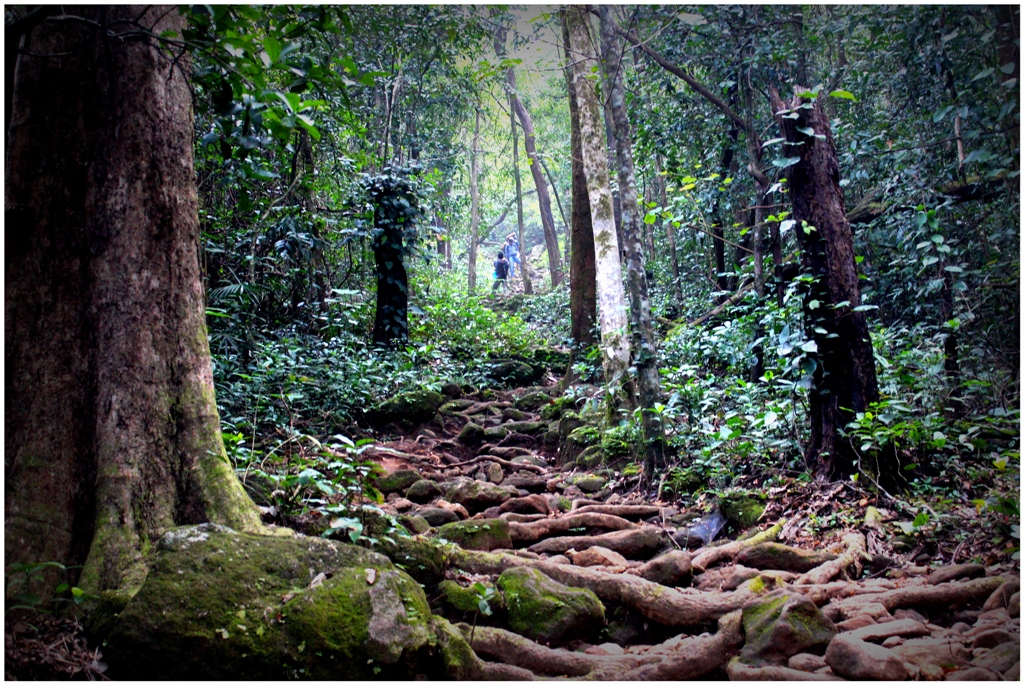 This time we were bit lucky, could not encounter leech bites J
Better to carry enough water, there is no water source till you reach Bhattara Mane.
Reached Bhattara mane around 10.00 AM and it was time to get fresh and have early lunch. Our plan was to reach Kumara Parvatha peak on same day and descend back to Bhattara mane for camping.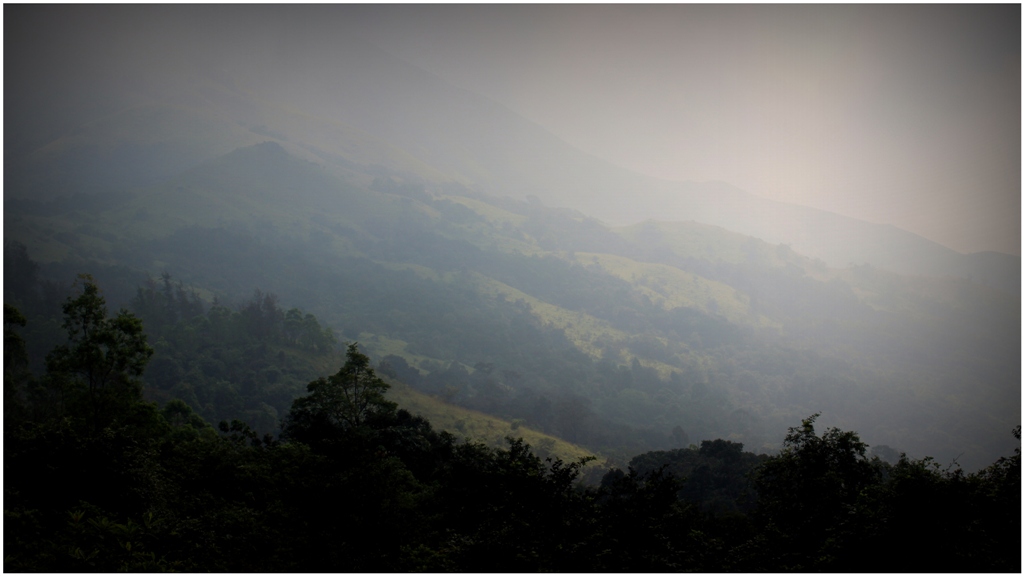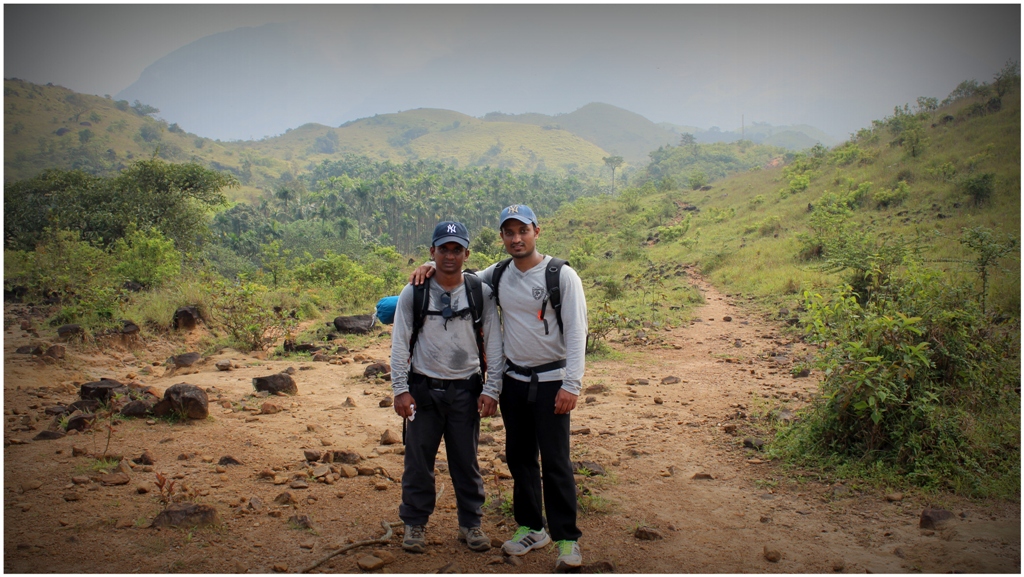 Finished early lunch and started our trek again. Just around 200 meters we will get Forest check post here we have to pay Rs.200/- as forest entry fees and have to drop our all luggage's (apart from food items we can't carry tents and other stuff to peak, camping near KP peak is banned now. We can camp near forest department only).
The place is very scenic once we cross the forest check post.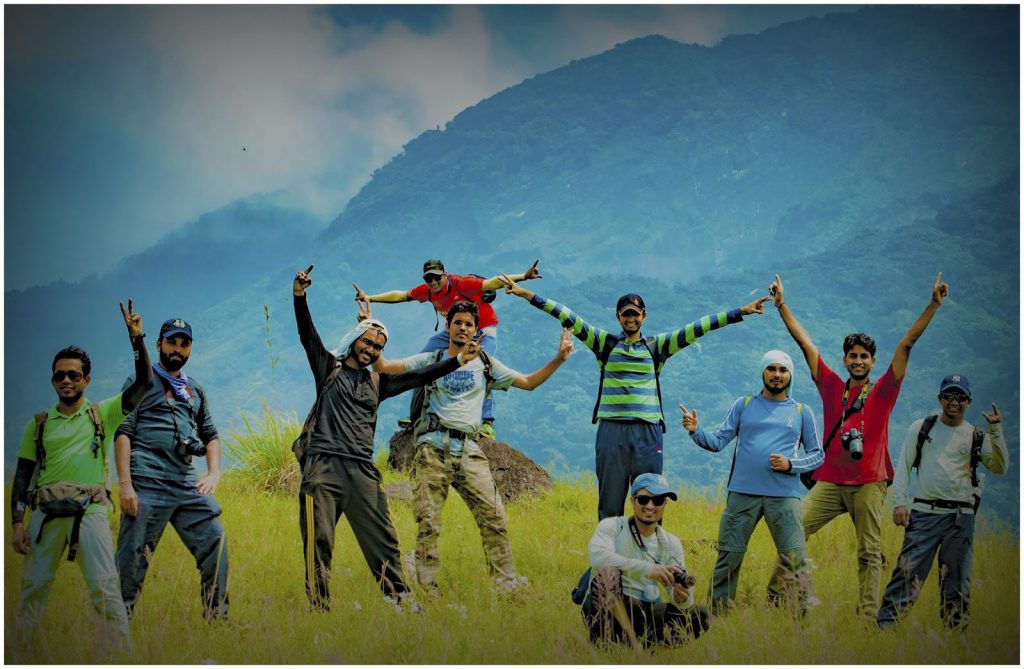 One should cross the twin peaks, Marigundi and Shesha Parvatha to reach Kumara Parvatha.
On the way we will get Kallu Mantapa, which is last drinking water source and good place to take some rest and to regain some energy.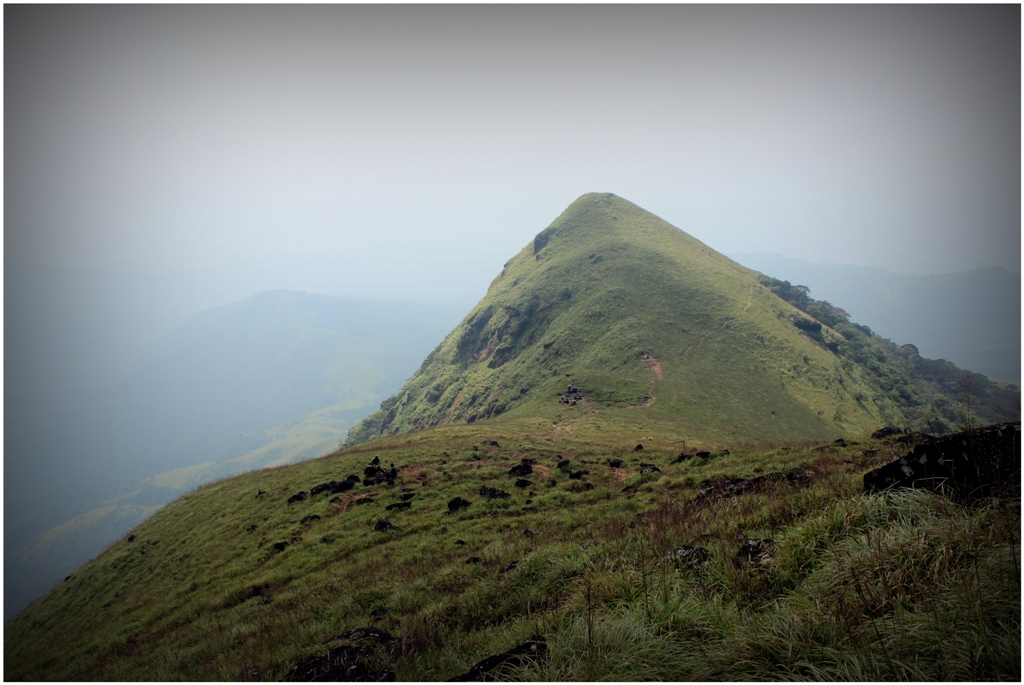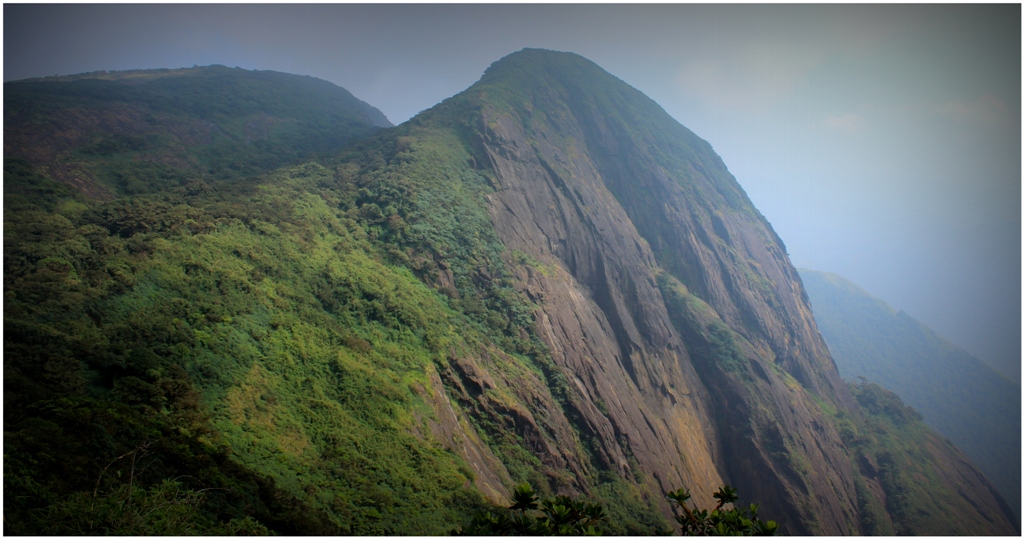 After crossing Shesha Parvatha one last stretch to reach KP peak will defiantly test your stamina! We should climb the slippery rock to reach the peak.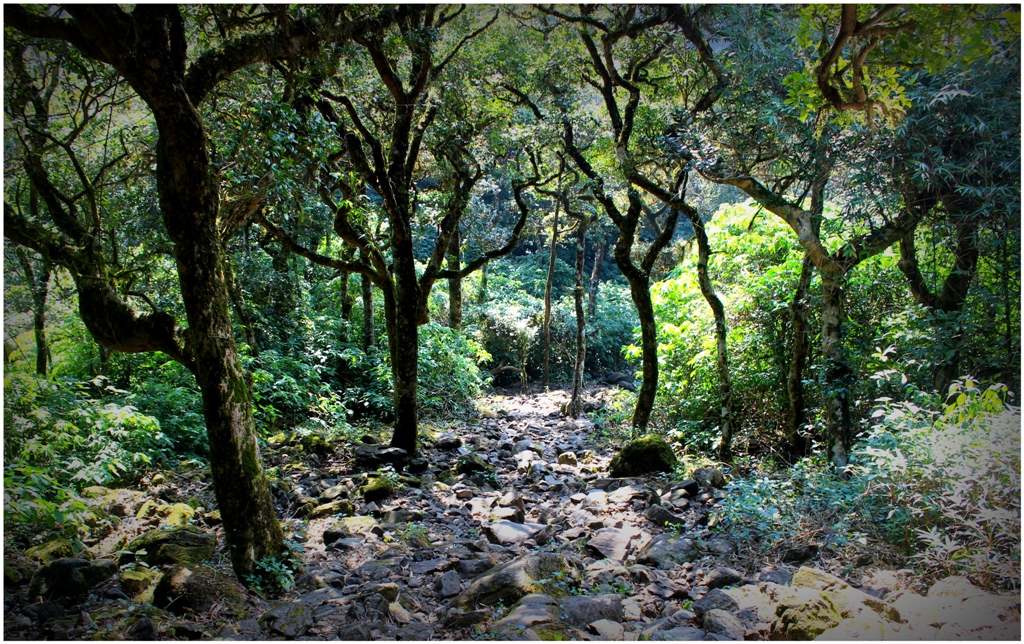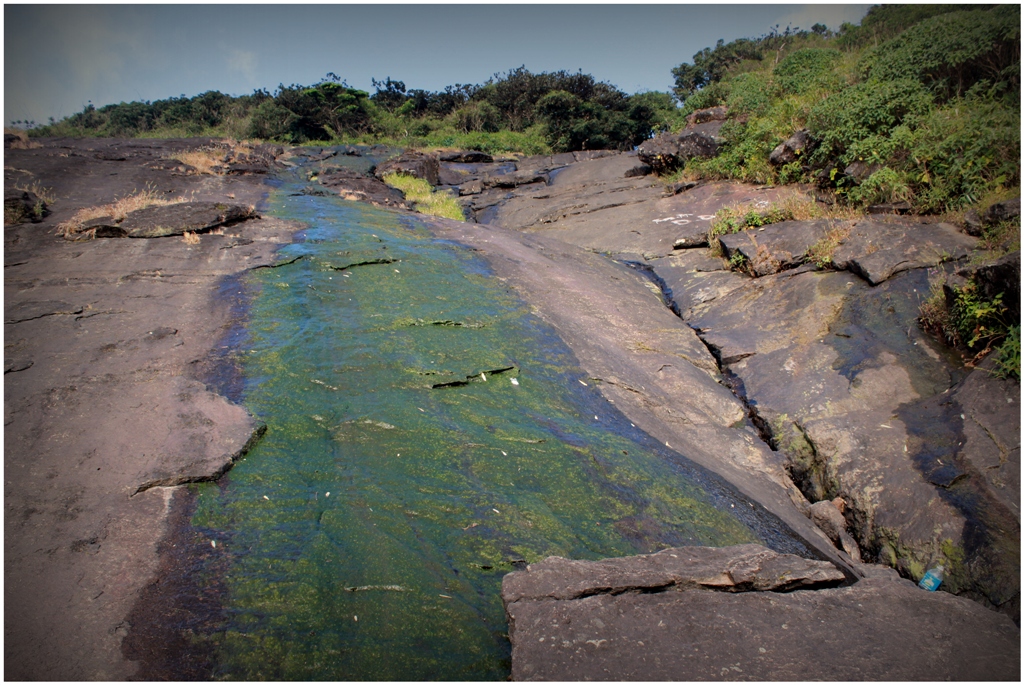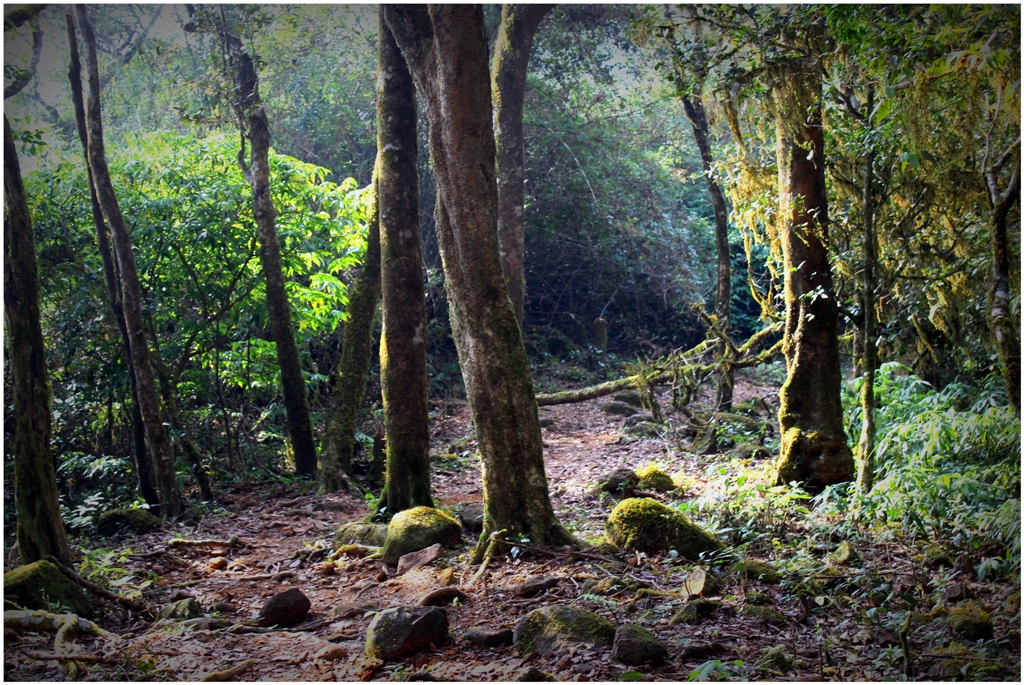 Finally we reached Kumara Parvatha peak around 3.30 PM and spent some time in enjoying the beauty and taking pics.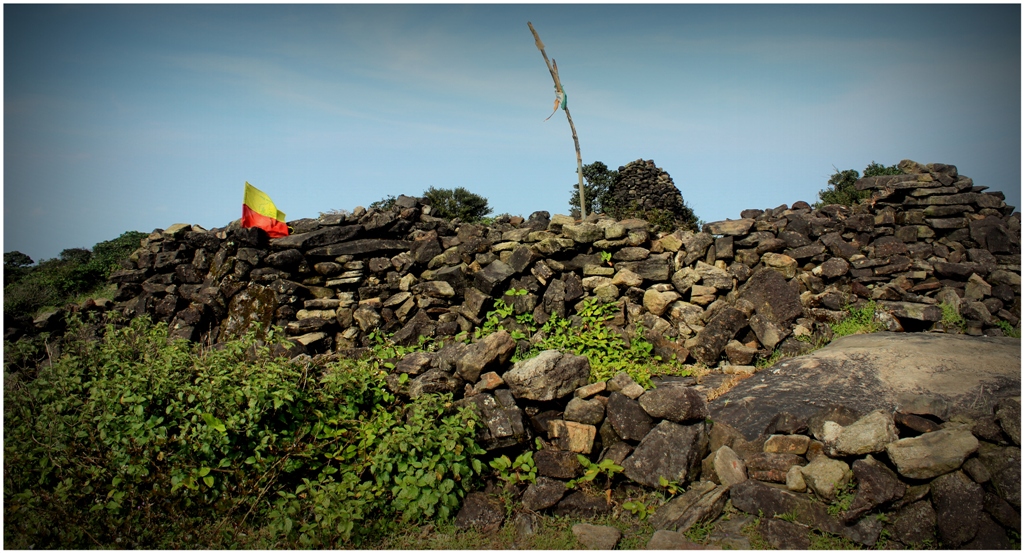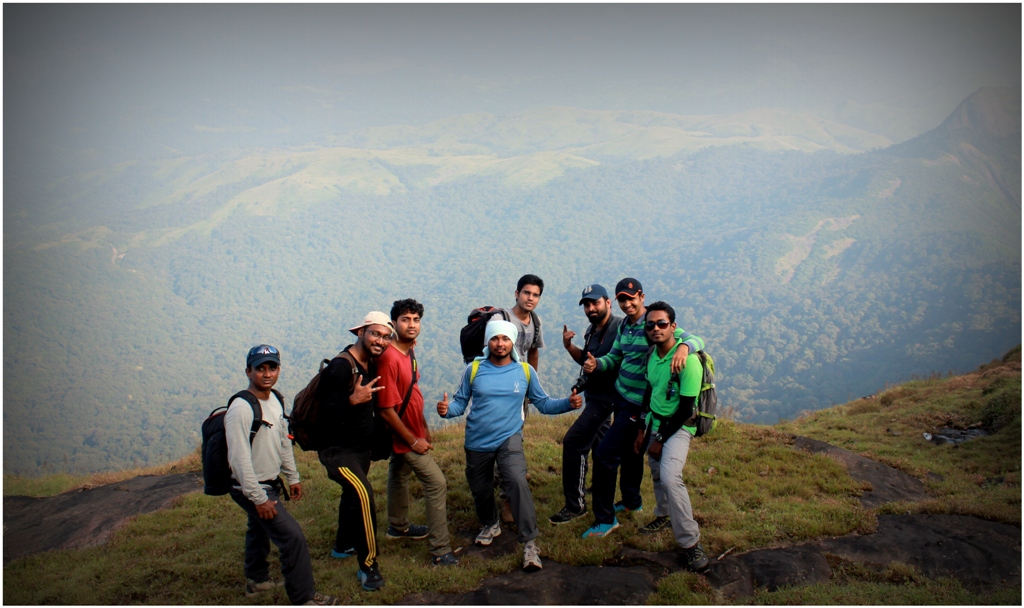 Our next challenge was to get back to camping place before it gets dark. Hardly we took 2 and half hours to get back near camping spot including our breaks to witness sun set from the peak.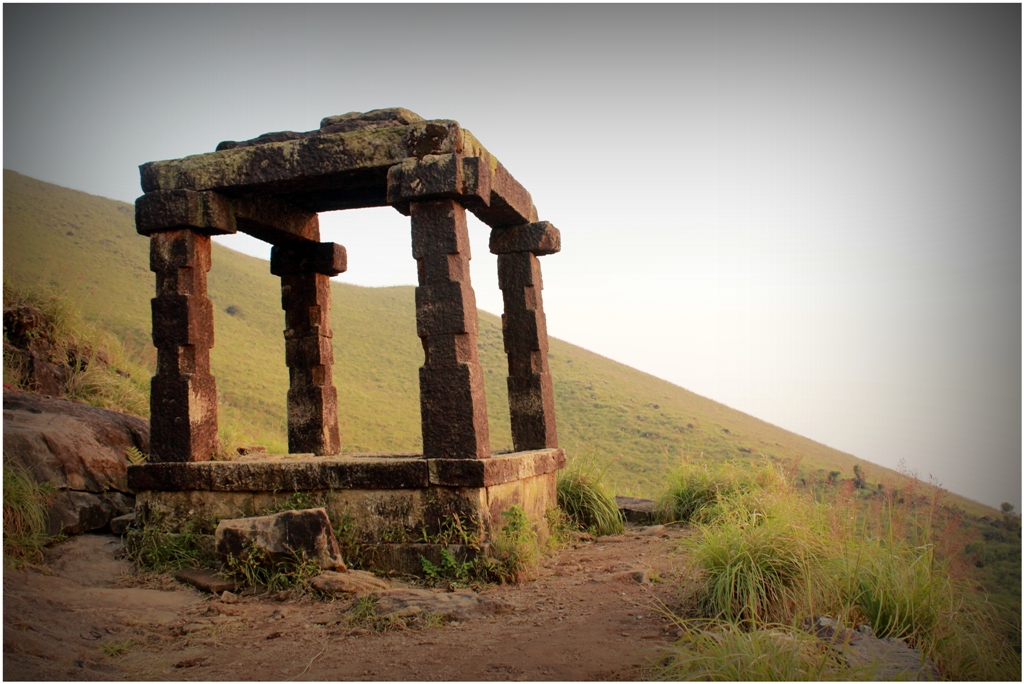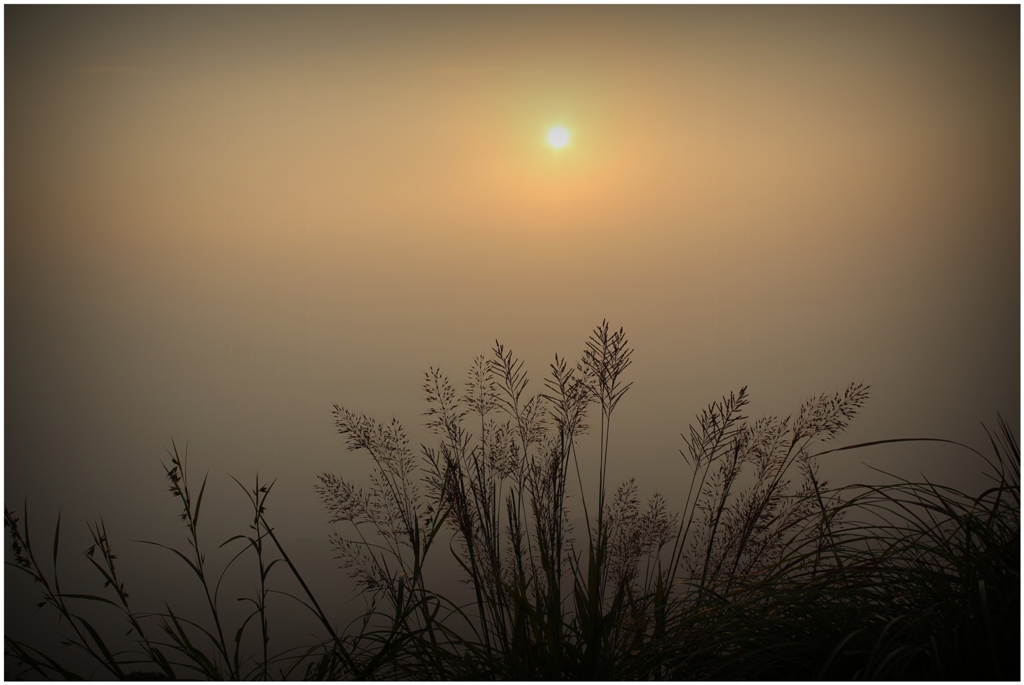 There was one more big surprise waiting for us by the time we got back. There was a crowded gathered near forest department and Bhattara mane and the place we decided to camp was occupied by some other team. So we decided to go near Bhattara mane and finish dinner later to pitch in tents.
There was almost 250 to 300 people from different groups were turned up for KP trekking. Opppss… I have not seen such a big crowd for trekking in my past!
After finishing the dinner, finally we found some place to camp and pitched in our tents.
I was waiting very badly to get into our tents and sleep. Needed that rest after hectic trek for 20Kms (approximately) on same day J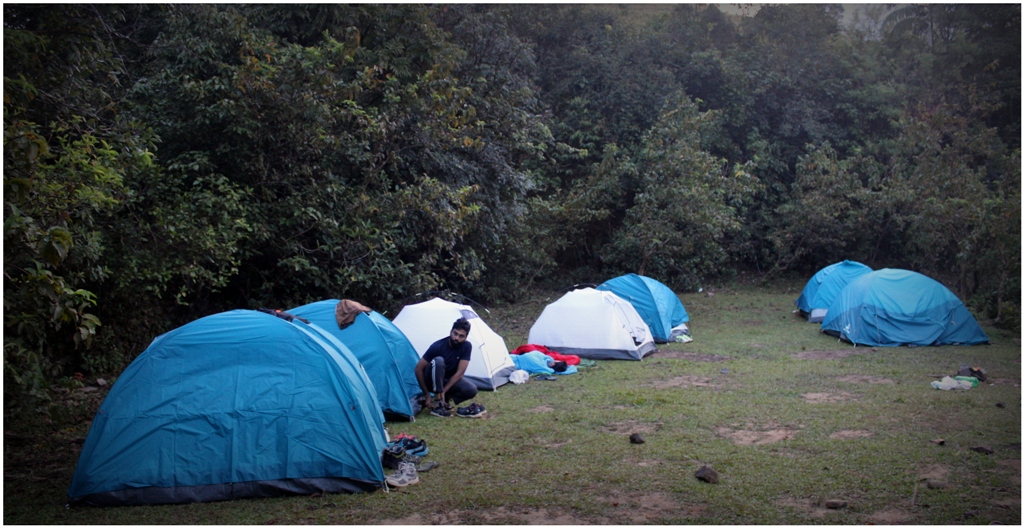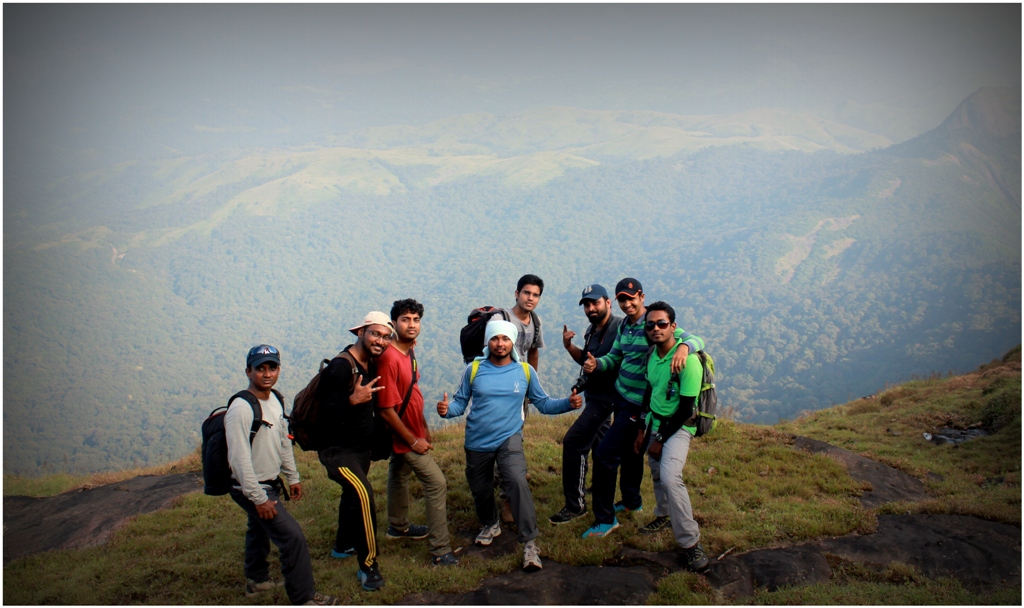 After seeing the crowd we changed our plan for day 2, we decided to wake up early and reach Kukke for breakfast instead of waiting in Bhattara mane. Started our trek at 7.00AM and reached Kukke by 9.00AM, had breakfast and headed back to Bangalore.
Another best part of this trekking was, time spent in the river while coming back. Thanks to driver for searching and stopping at a perfect place to take bath.
One more trek which was pending from long time ticked from my bucket list. Thanks to wonderful group and organizer for making this trek memorable one.