Plan for the day was to visit Upper Bhavani Lake, We were ready by 7.30 a.m. and had some time to kill before the start of the ride. So started our all time favorite task 'photo shoot' around the guest house 😊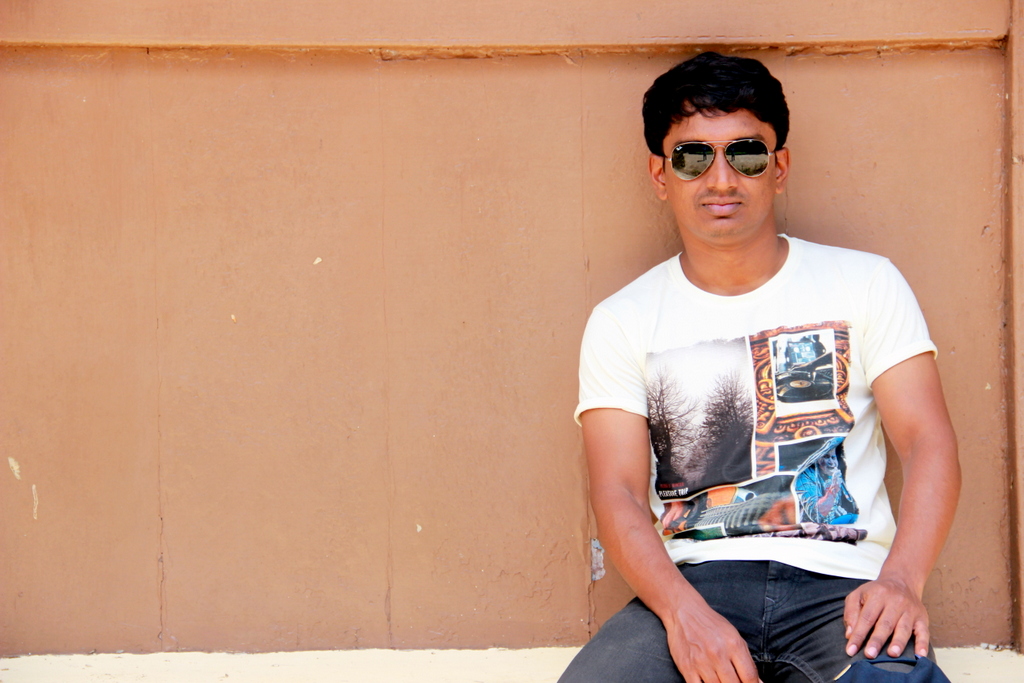 Since we were staying in Avalanche guest house which was next to forest check post, we are the only group for the first batch of the ride.
This ride operates between 9:00 a.m. – 3:00 p.m.
Fees Details:
Each Person : 150/- (Ride will be in Swaraj Mazda mini bus).
Student Permission : 75/-
Jeep Ride : 1200/- (Max 8 people are allowed in one Jeep, better to take this ride).
Still Camera : 20/-
Video Camera : 50/-
We don't wanted to wait for other people to join, we hired a jeep and started our ride towards Upper Bhavani Lake.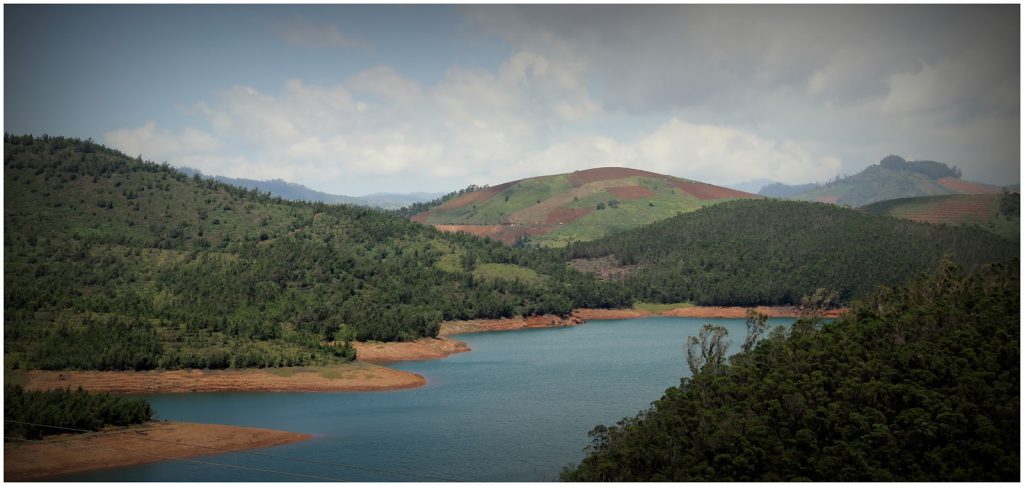 It will be 2 hours ride and they will stop at 3 points, 1st near one unknown water falls, 2nd near Bhavani Temple and finally near Lakidi (Upper Bhavani Lake).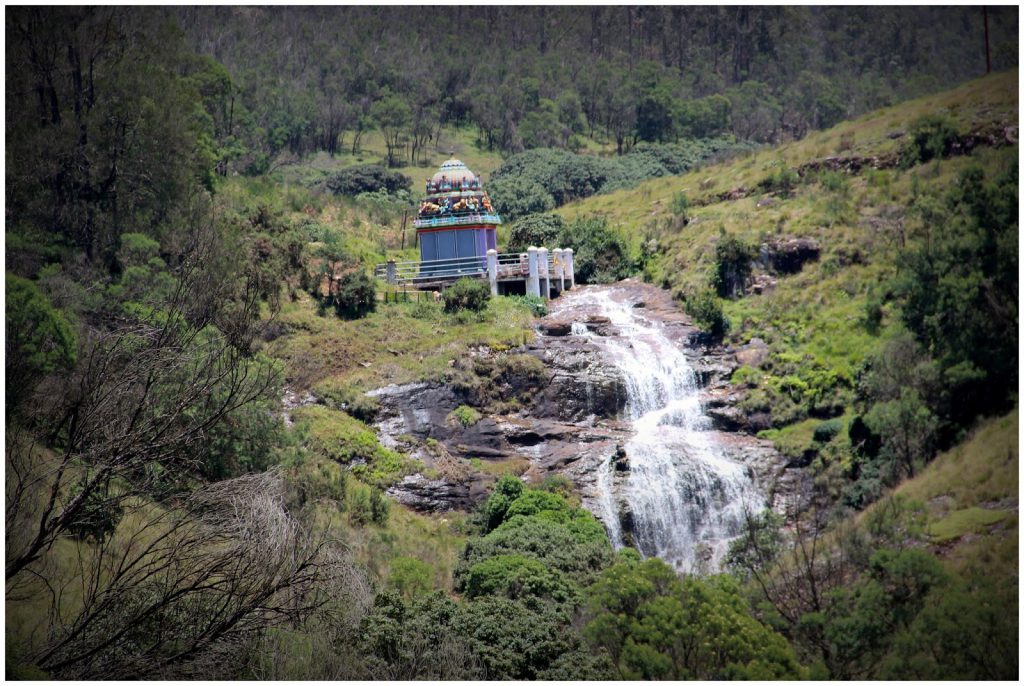 Driver was telling because of less rain this season dam was not filled and if it is filled completely then it would have been more beautiful.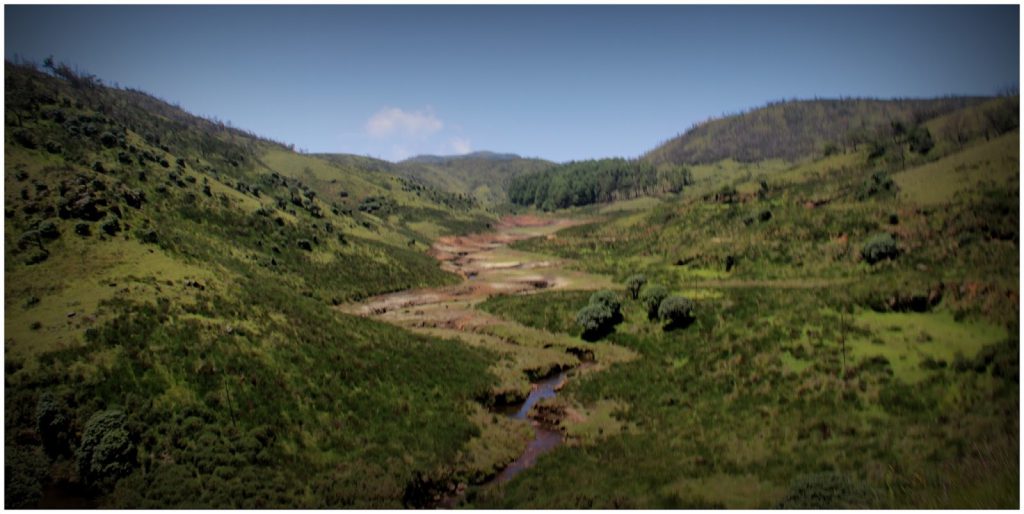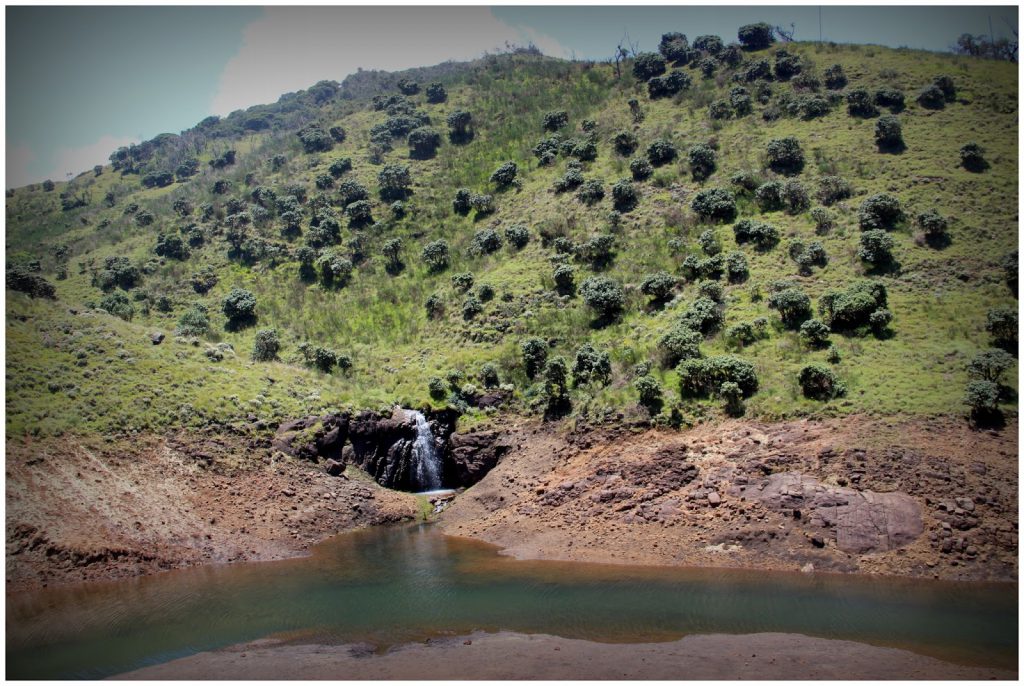 On the way we were lucky to spot one wild animal Fox which was roaming around the beautiful place.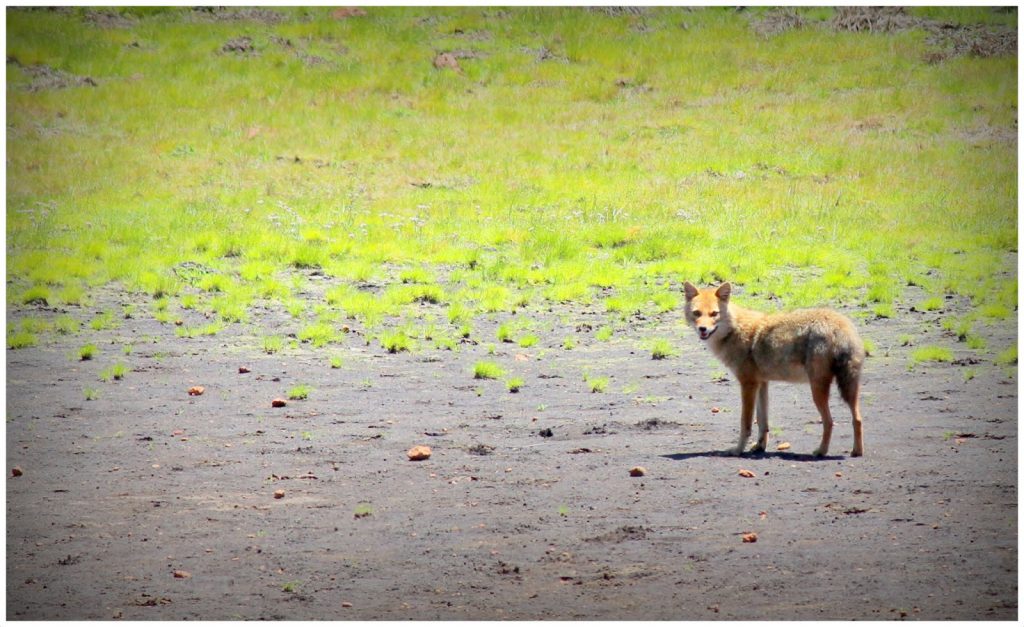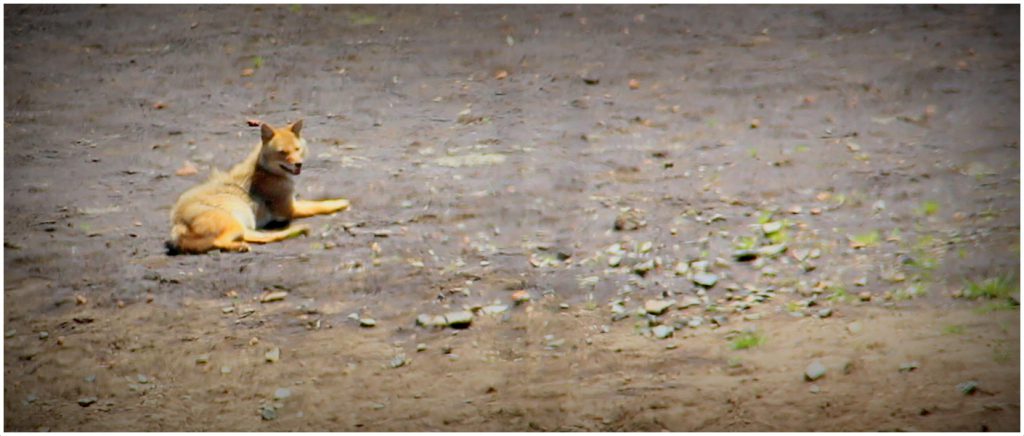 Lakidi is a picture perfect place for nature lovers formed by the back water of upper Bhavani dam surrounded by grassland intermixed with sholas.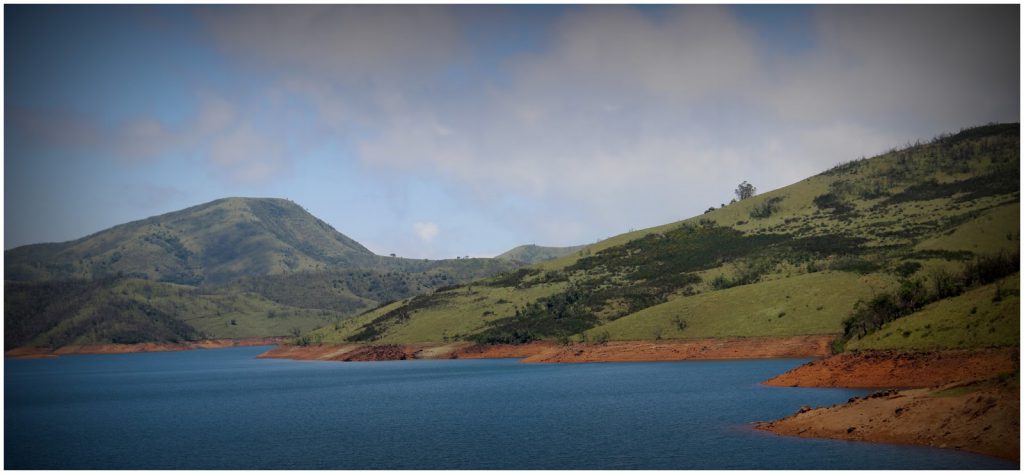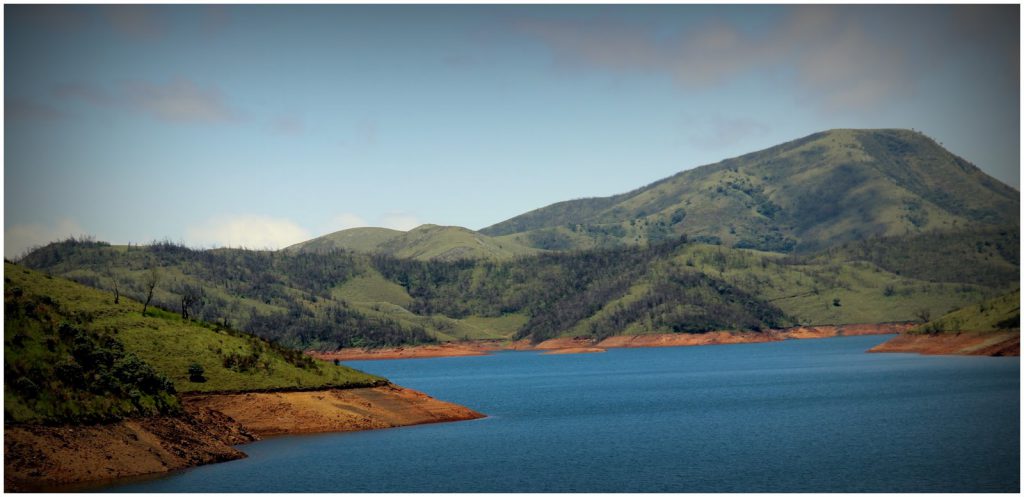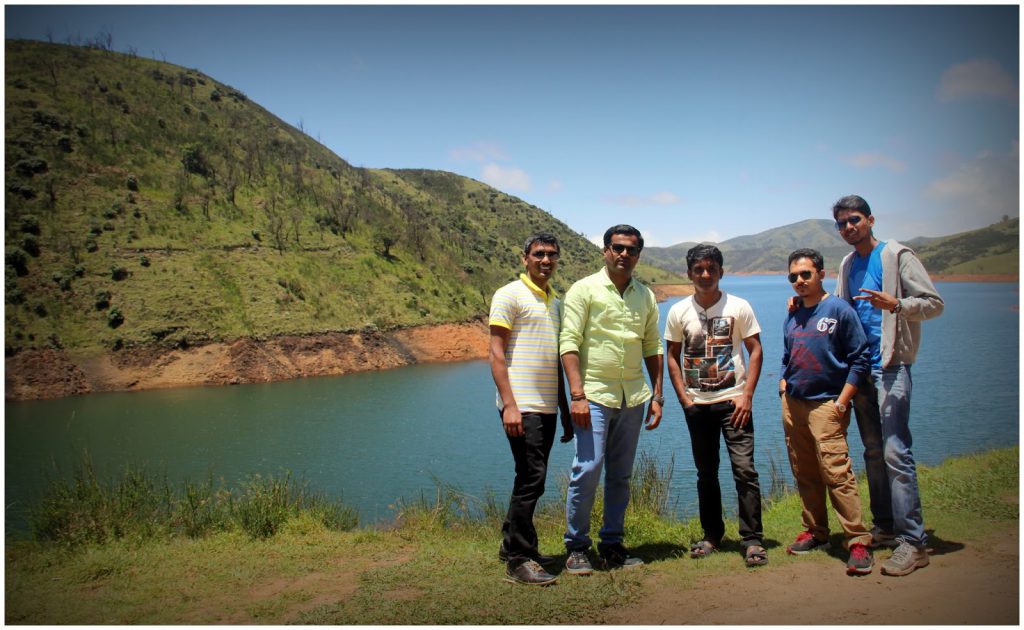 After finishing the Jeep ride, we said good bye to wonderful place and checked out the guest house headed towards Emerald Dam.