Chelavara Falls is one of the most attractive waterfalls near Coorg, best known for its impressive landscape and magnificent size. Locally known as Emepaare, meaning tortoise; this one looks full and gorgeous during monsoon. The rock on which the water falls resembles a tortoise giving it its name. This massive natural marvel originates from a small stream, a branch of Kaveri river near Cheyyandane village. It is one of the best places to visit in Coorg.
The waterfall is located approximately about 12 Kms from Kakabbe, after a little diversion from Virajpete road (17 Kms from Virajapete), Approximately 250 Kms from Bengaluru.
The falls is visible from a distance as we neared the place. After reaching the end of the road, needs 10 minutes' walk to reach the falls.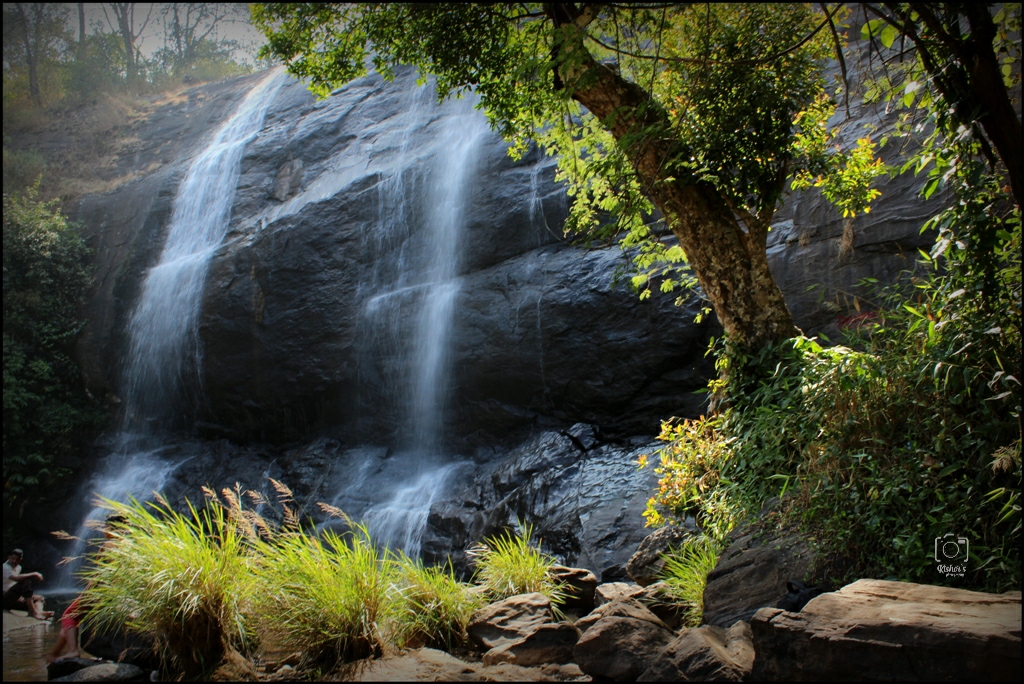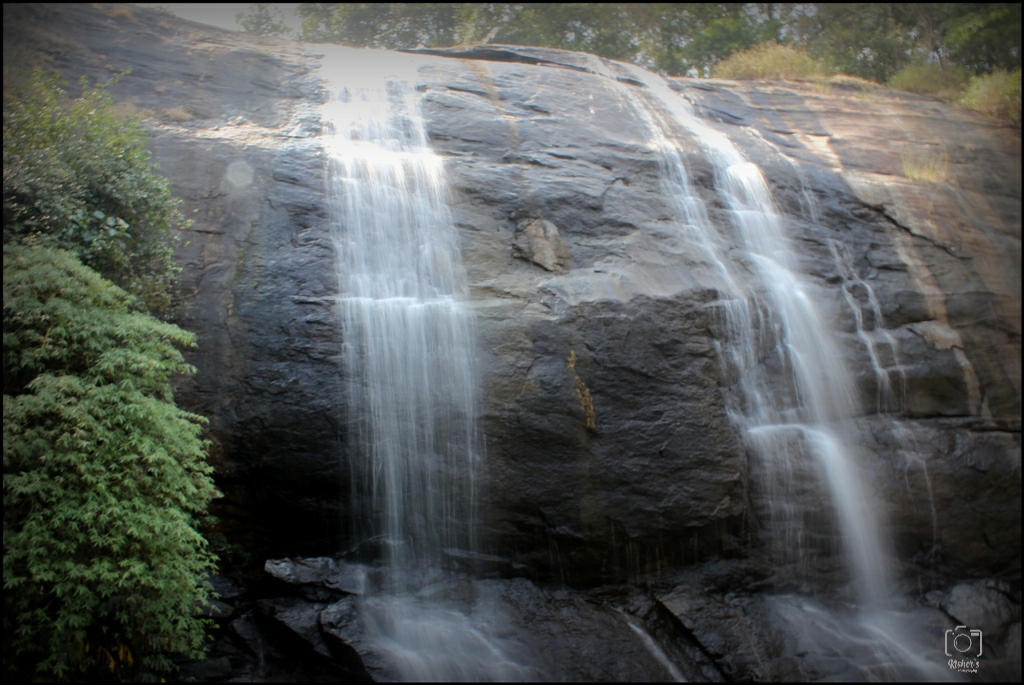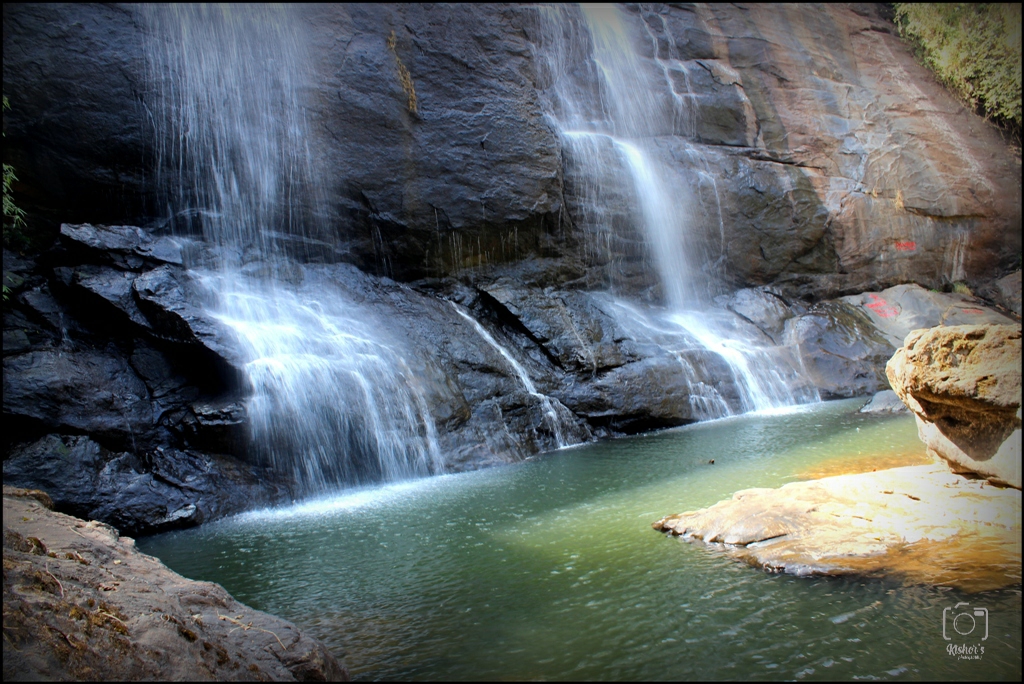 This place is very good for photo shot compare to very much crowded Abbe falls.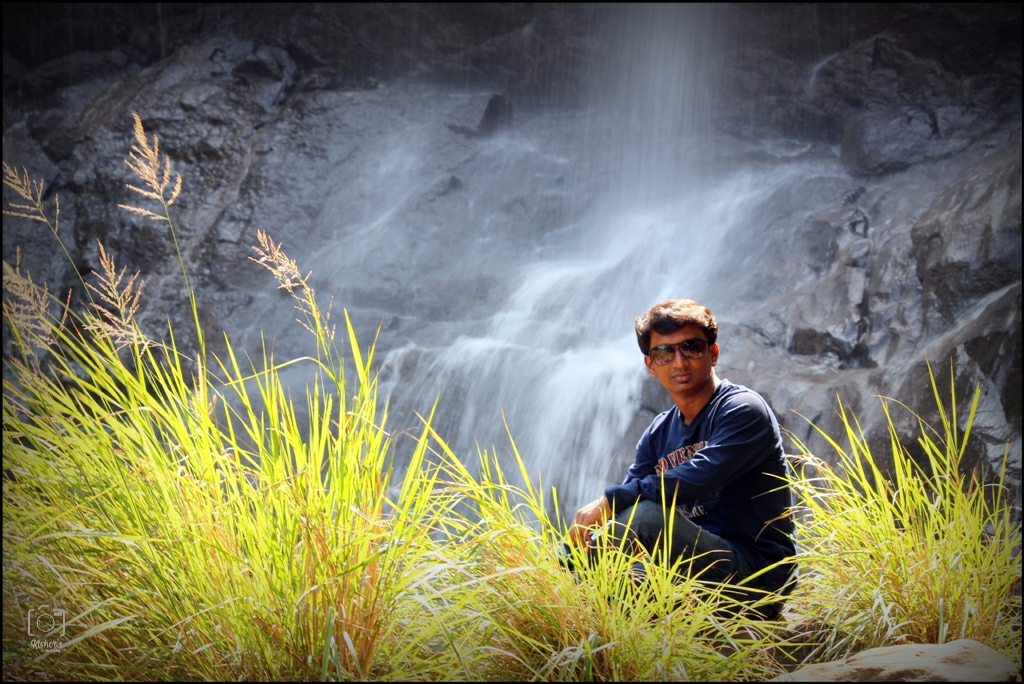 Unfortunately, several accidents have been reported near Chelavara falls, hence Kodagu district administration have presently banned tourists there. One can surely enjoy the beauty from a distance, but cannot descend to reach up to the waterfall.
Monsoon is the best season to visit the falls