The beautiful Lakshmi Devi Temple, Doddagaddavalli is situated around 20 KMs from Hassan, about 16 KMs from Halebidu, and about 25 KMs from Belur (NH 373). The lies in between Hassan – Belur Highway. From main road we need to travel for 3 KMs to reach this beautiful temple. The Lakshmi Devi temple, was built by a wealthy merchant Kullahana Rahuta and his wife Sahaj Devi during the reign of Vishnuvardhana.
About Lakshmi Devi Temple: The Lakshmi Devi temple is an early 12th-century Hindu temples. The main temple consists of four-shrines that share a common mandapa (hall), each sanctum being a square and aligned to a cardinal direction. The eastern shrine has Goddess Lakshmi, the northern shrine is dedicated to Kali-Durga, the western to Shiva, and the southern is empty and likely Vishnu.
The complex has a separate Bhairava shrine to the northeast of the main temple, and four small shrines at the corners inside a nearly square prakara (compound). All nine temples are notable for its pyramidal north Indian style Nagara shikhara – likely an influence from Maharashtra and an evidence of active flow of ideas between the southern, central and northern India.
This temple is one of the oldest surviving Hoysala temples, having been completed in 1113 CE during the reign of King Vishnuvardhana. It is another hidden gem about which not much is known. It is a live temple i.e. daily puja is performed in the temple, and it is under the protection of the Archaeological Survey of India (ASI).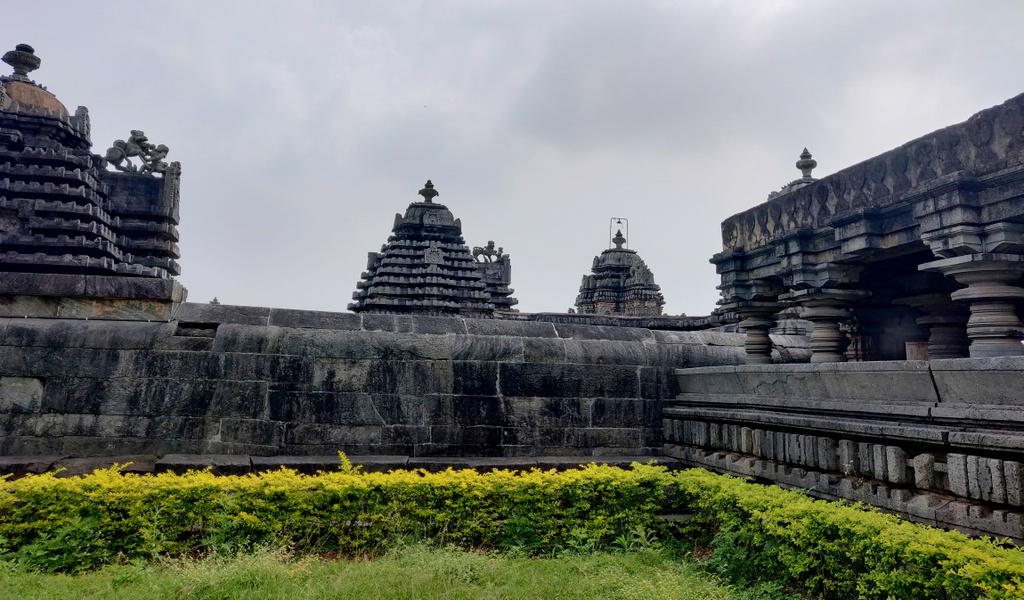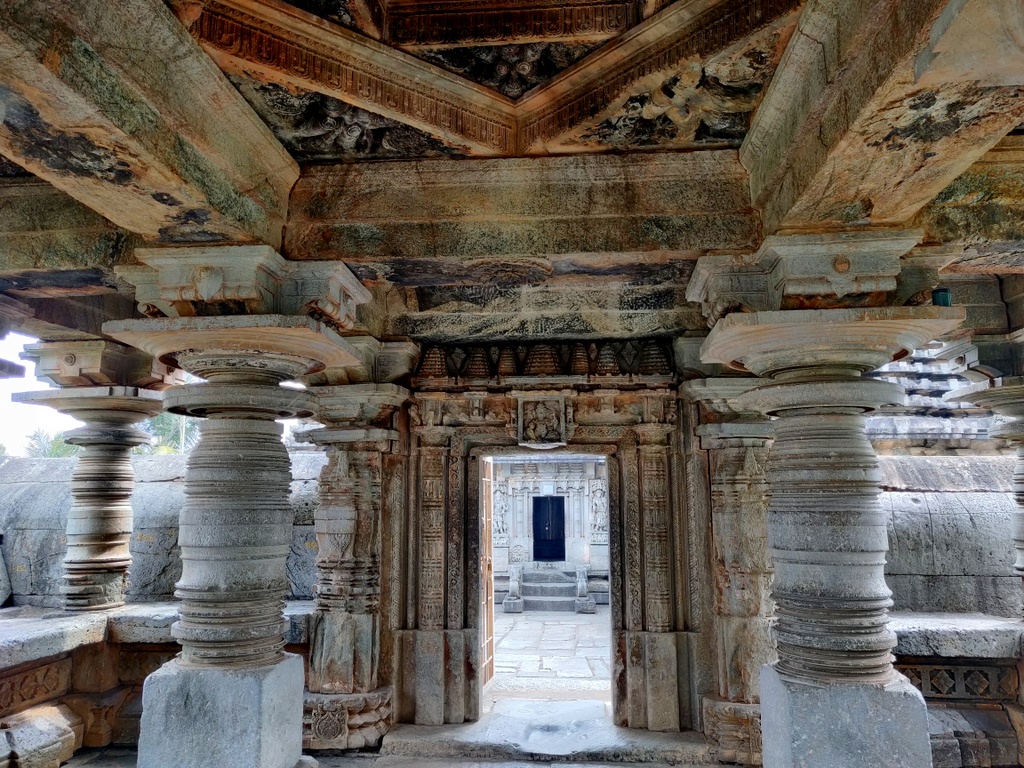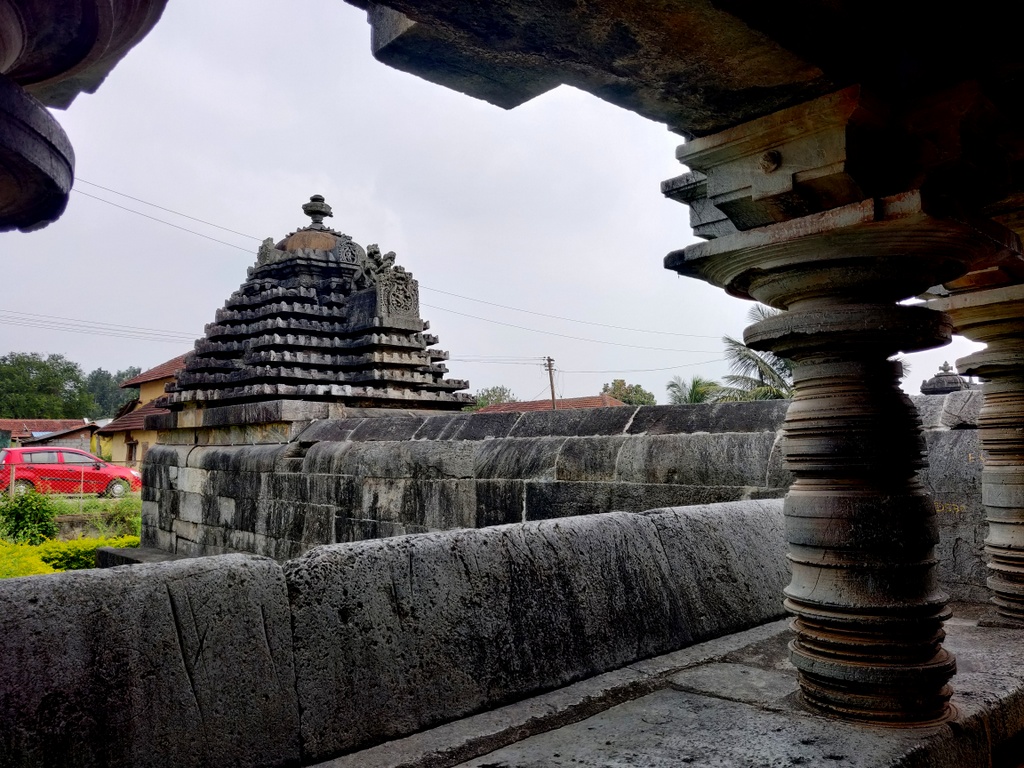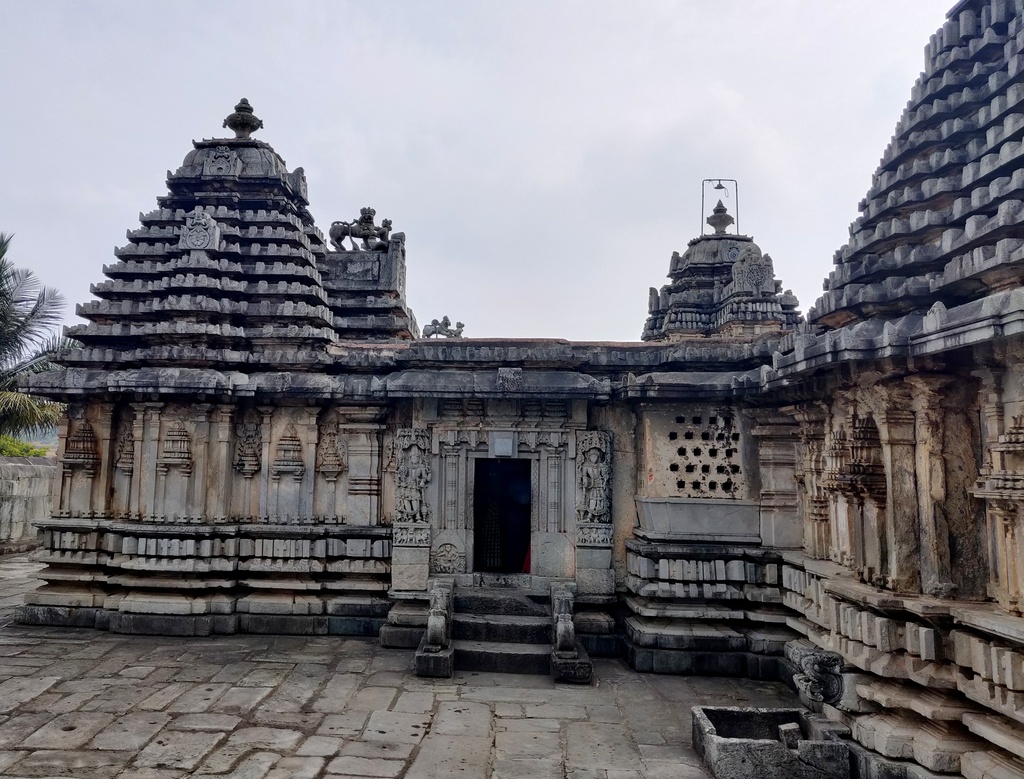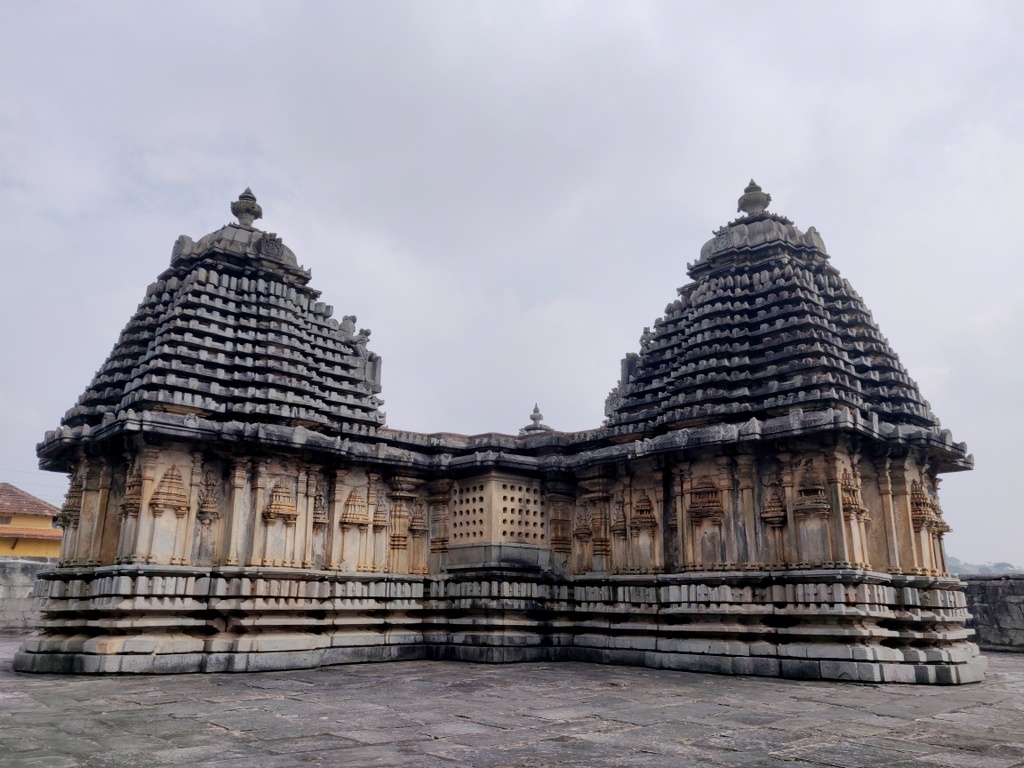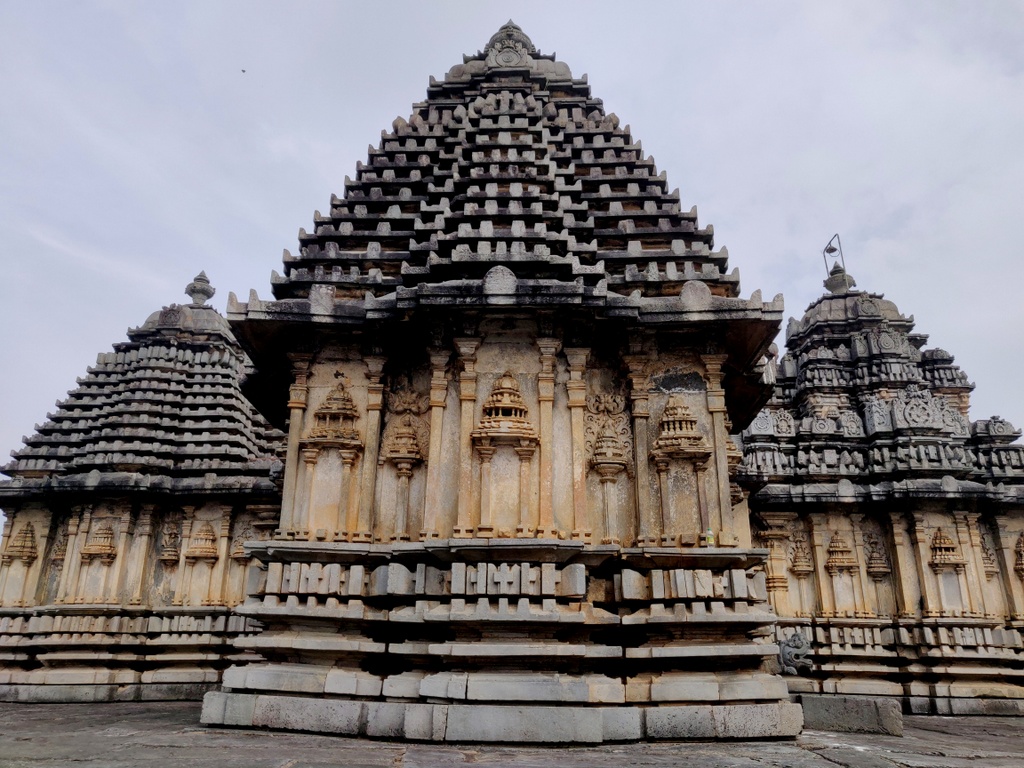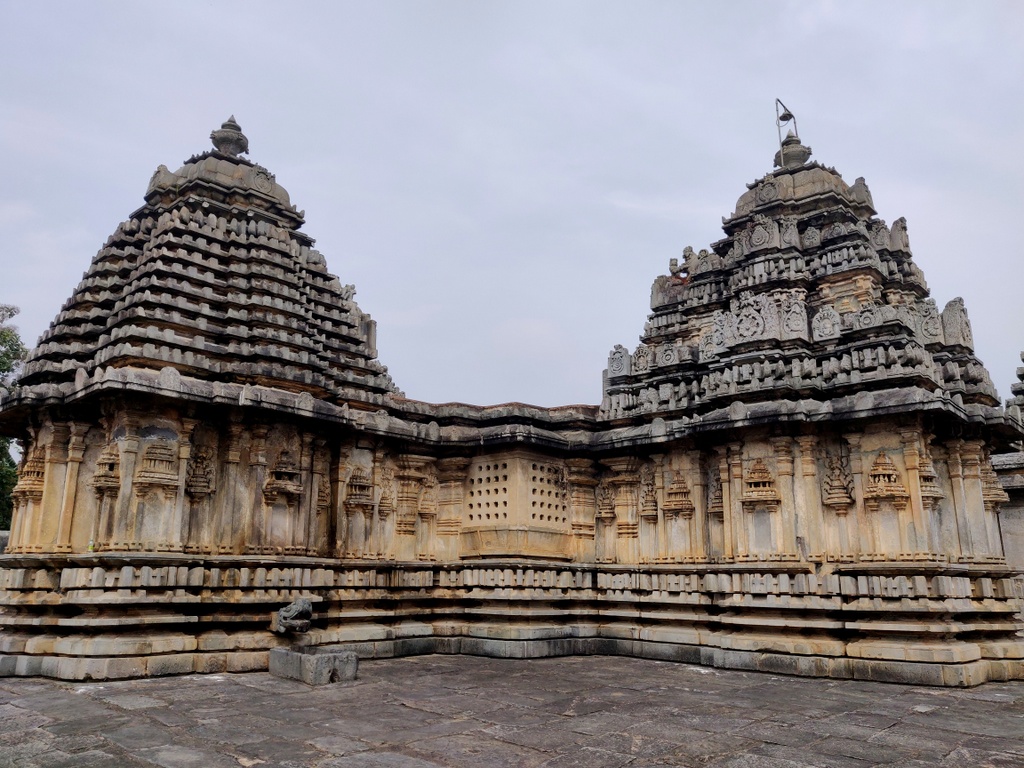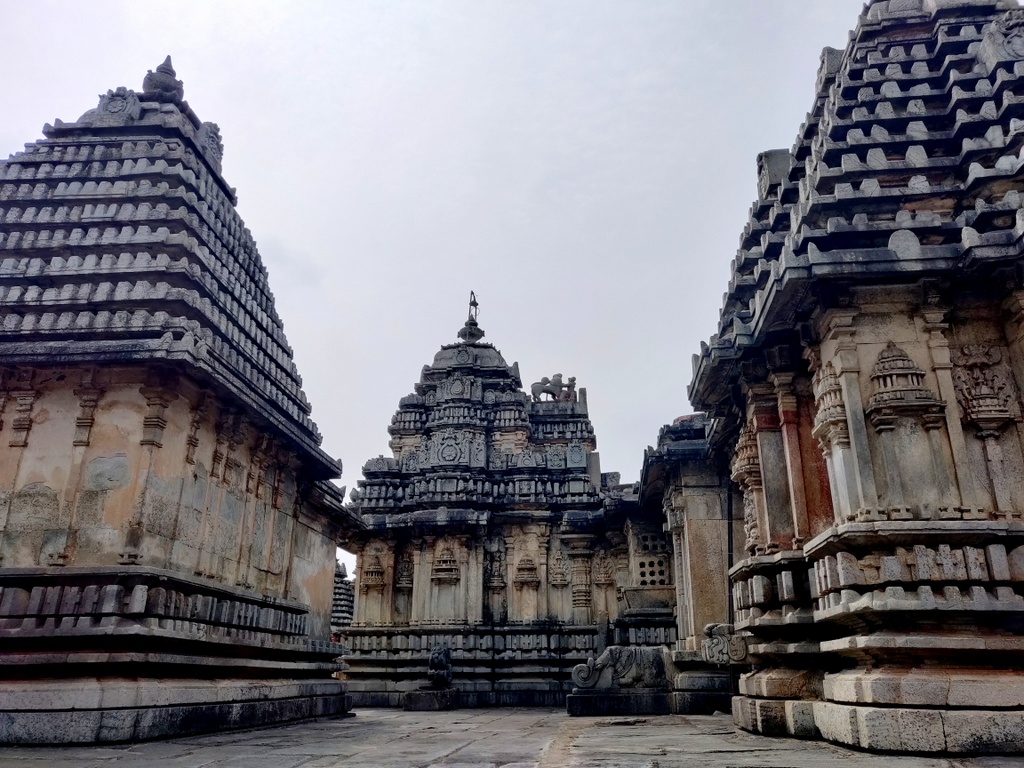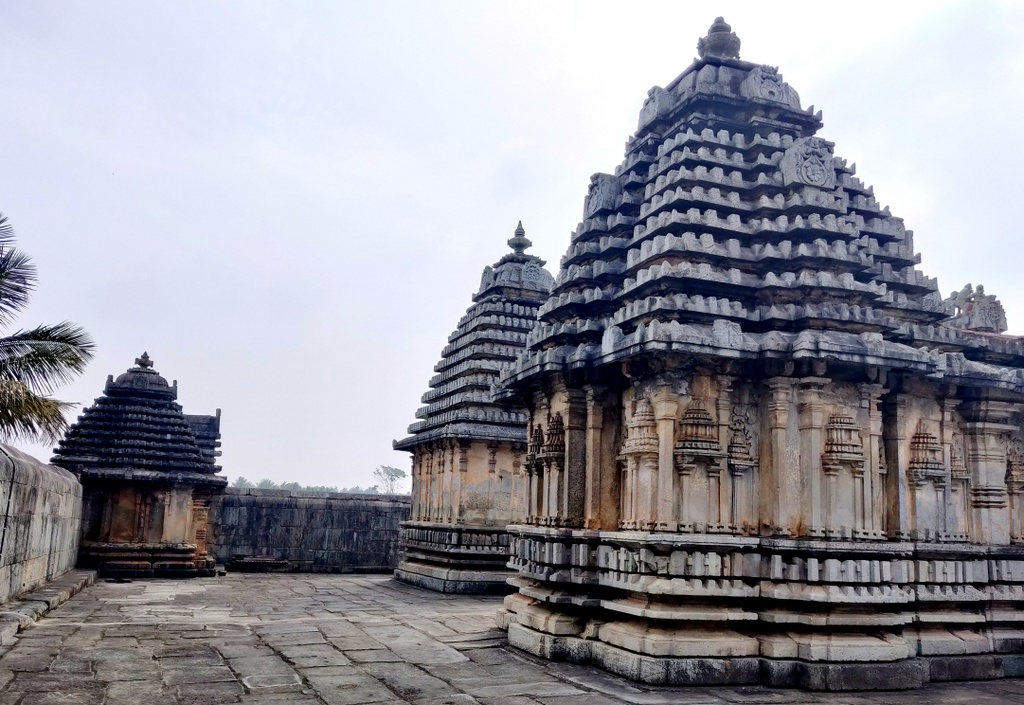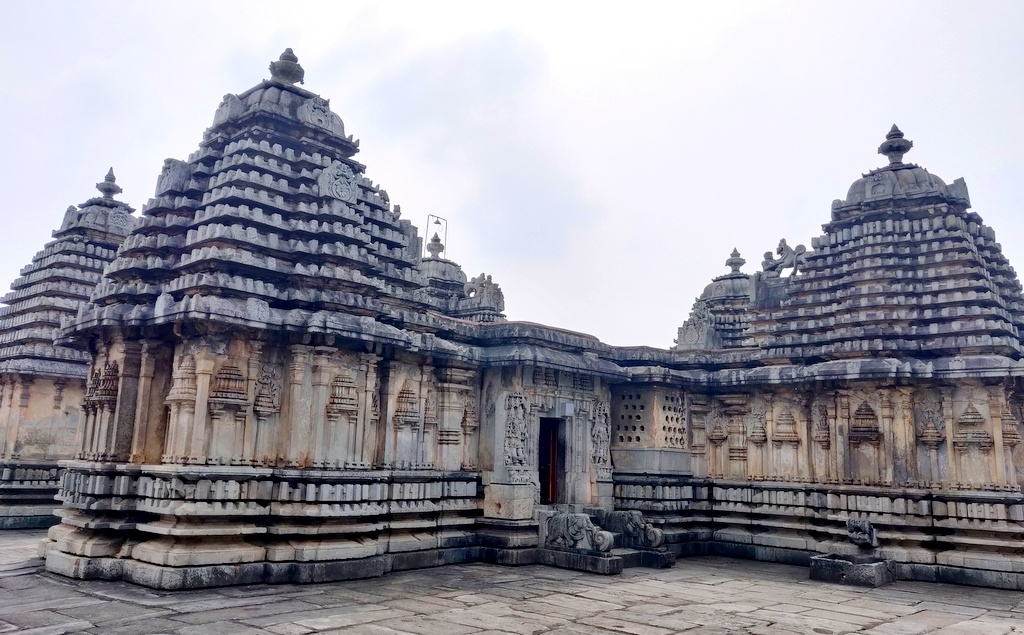 Since its not crowded like Belur and Halebeedu, there is plenty of space for parking. There is a small lake next to temple compound which adds more beauty to temple.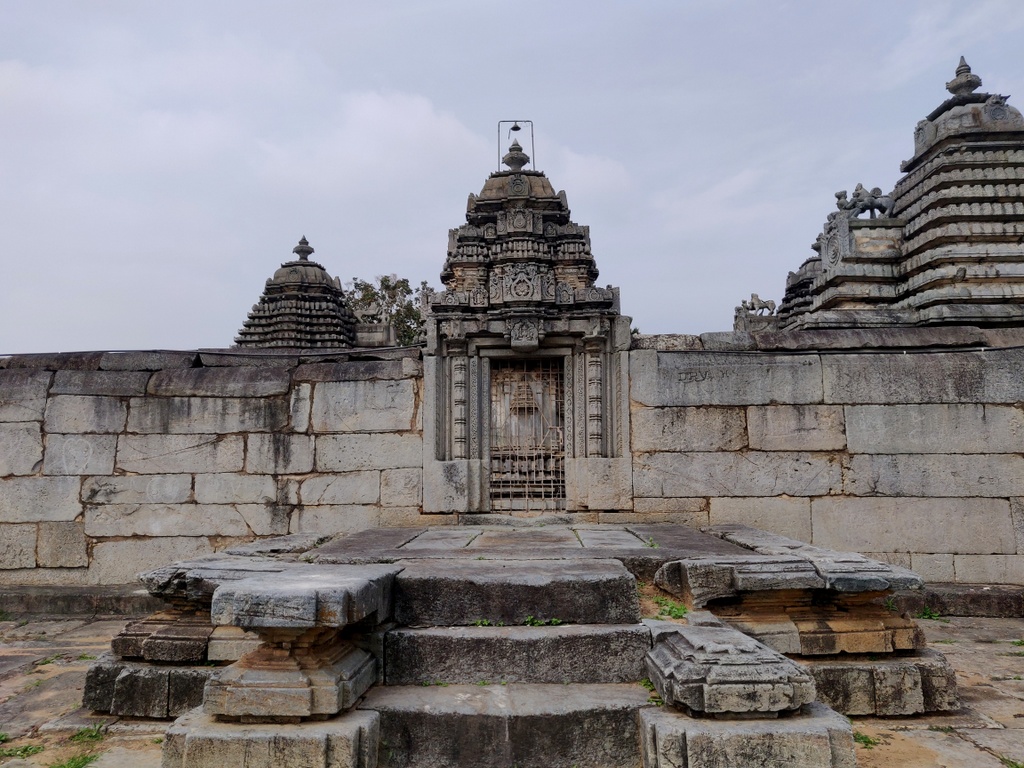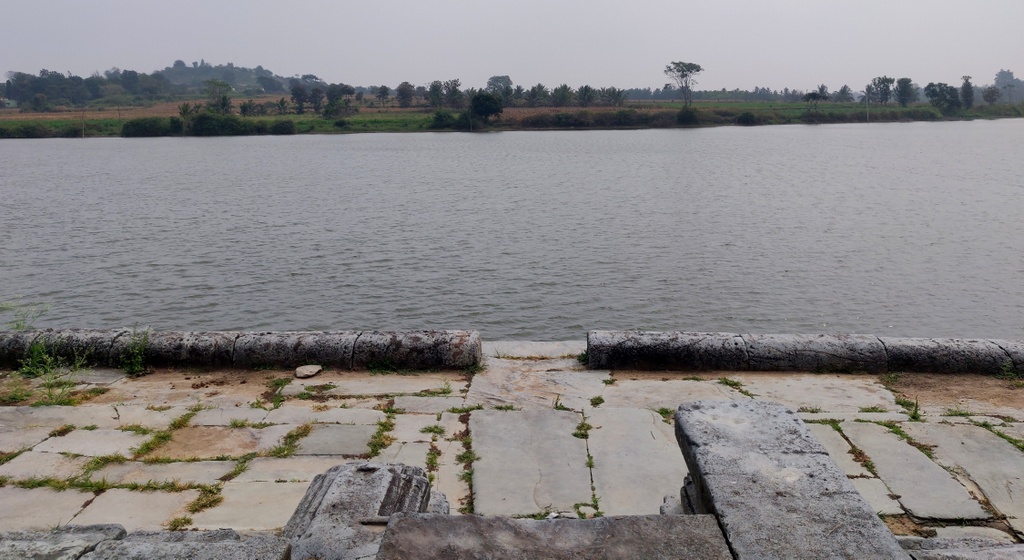 Temple is open for visitors from 9.00 AM to 5.00 PM. As of now there is no charges for parking or to enter the temple.
We can cover this place within 1 hour, worth visiting place.