Bengaluru – Mysuru highway (SH-17) is one of the most famous route for the tourists. Because of the same reason we can find out many restaurants in this stretch. For breakfast Bidadi Tatte Idly is very famous. It would be difficult task to list all the good options in this route.
During our journey towards Mysuru, we stopped near Srirangapattana for lunch at "Jai Bhuvaneshwari Military Hotel" which has a history too. The Military hotel maintained by family, who used to take care of food to Tippu's army.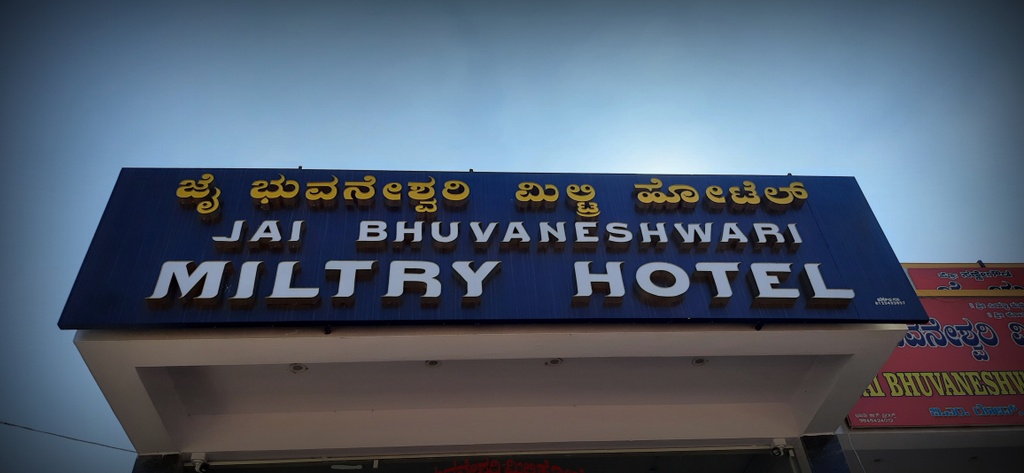 Special food of this place is Ragi Mudde and Mutton Chops (my favourite too 😜). One should not forget to taste Kaal Soup (Leg Soup).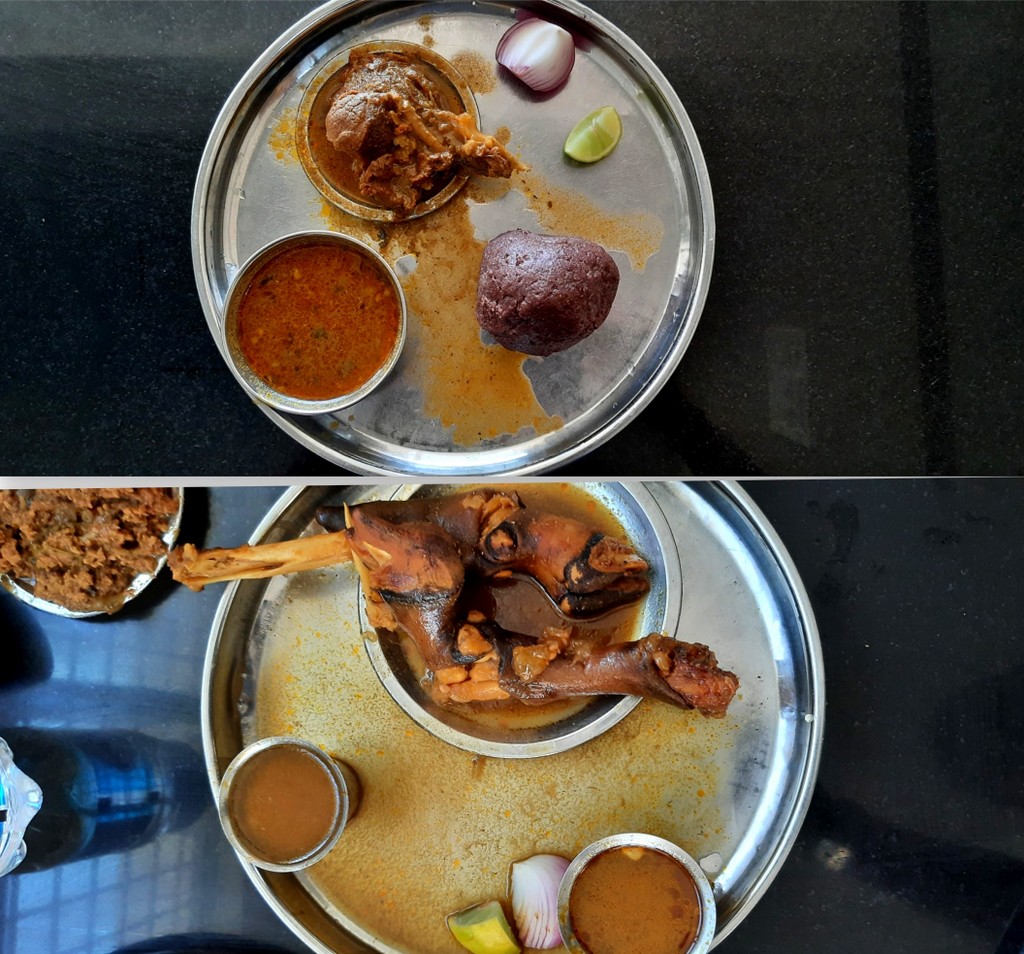 While coming back from Mysuru, stopped near Poojari's Fish Land. What a place! Its an amazing place to eat. A huge parking lot is one of the best part of this place. And the entrance of the place is so attractive. They have a very good collection of Vintage cars and bikes parked near the entrance.


The statues near the entrance is also very beautiful.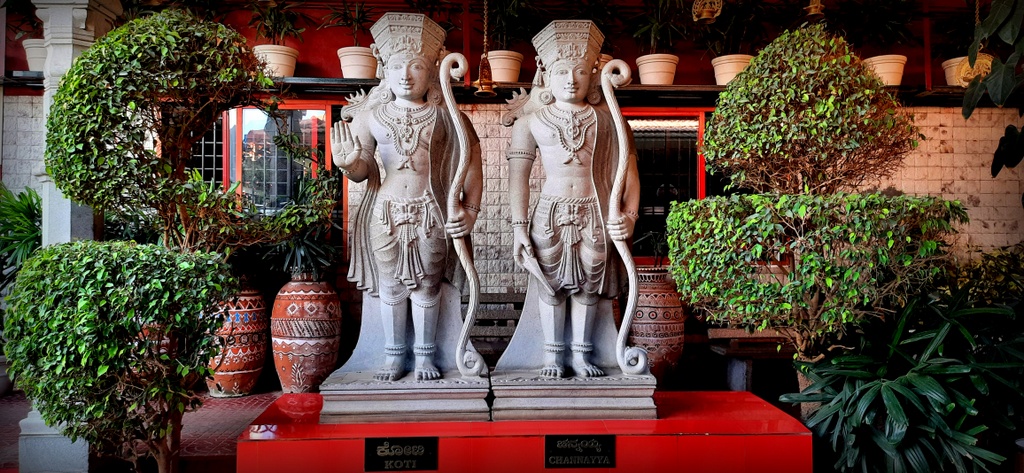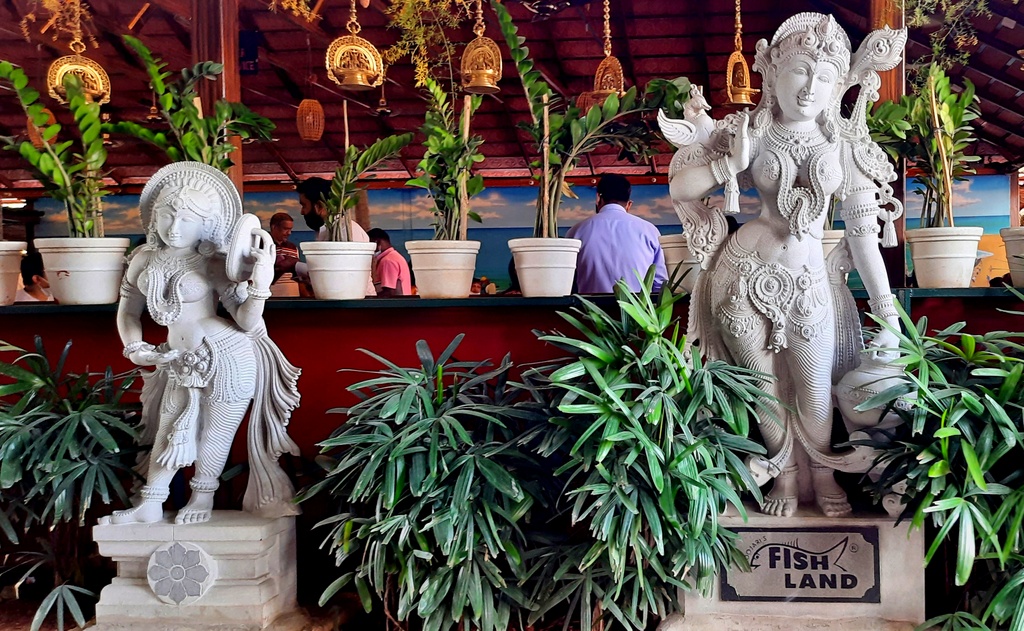 The food served here is as beautiful as the ambience around 😊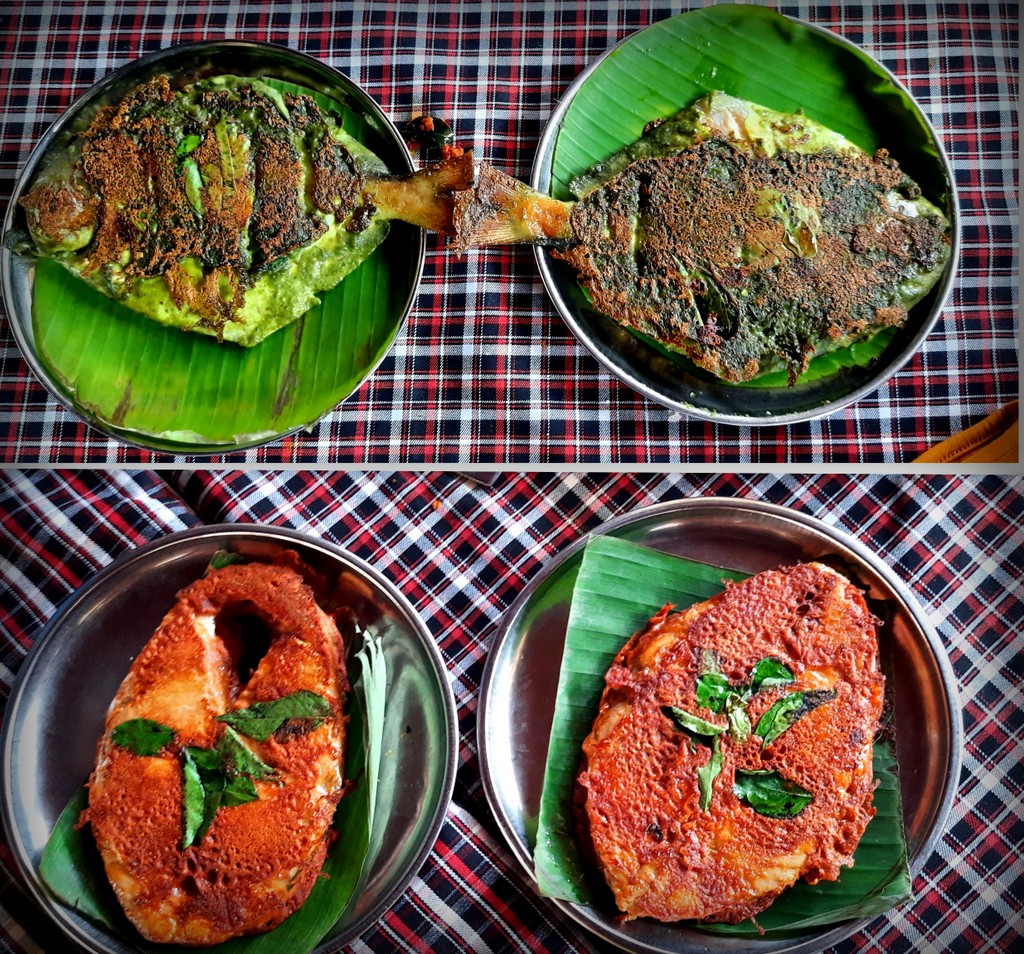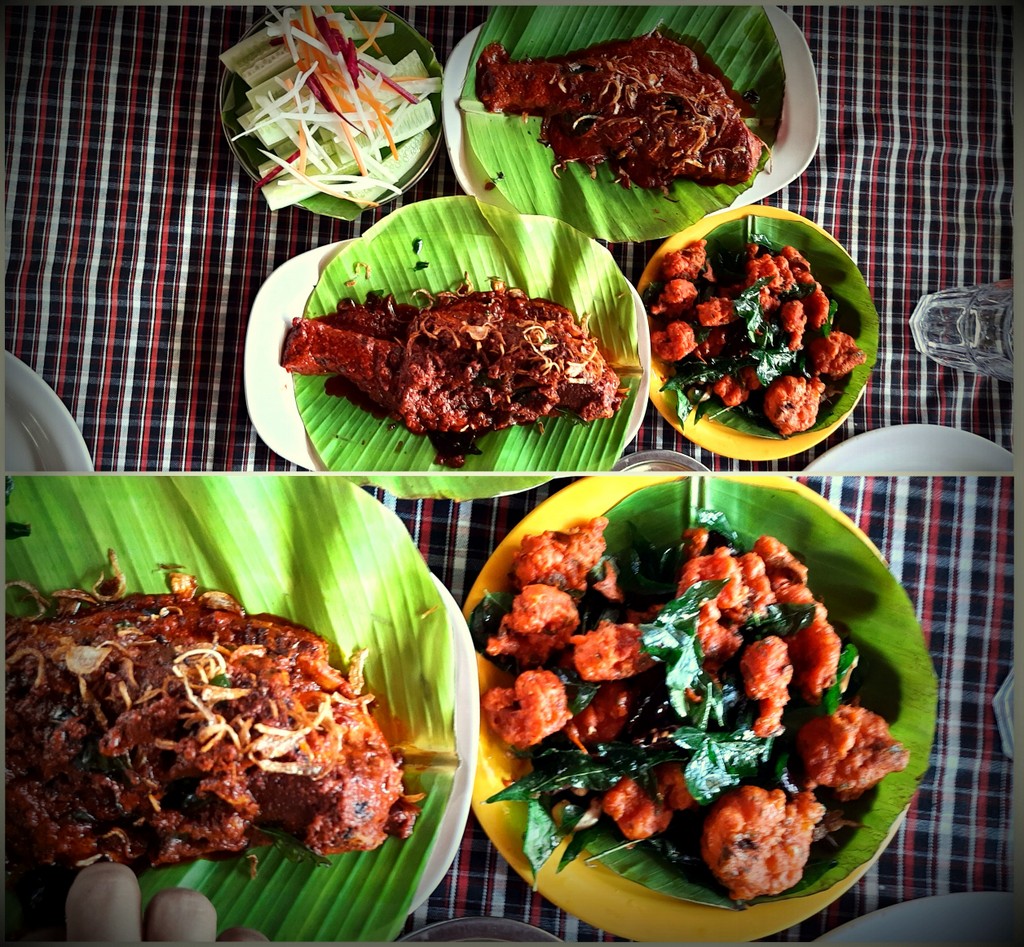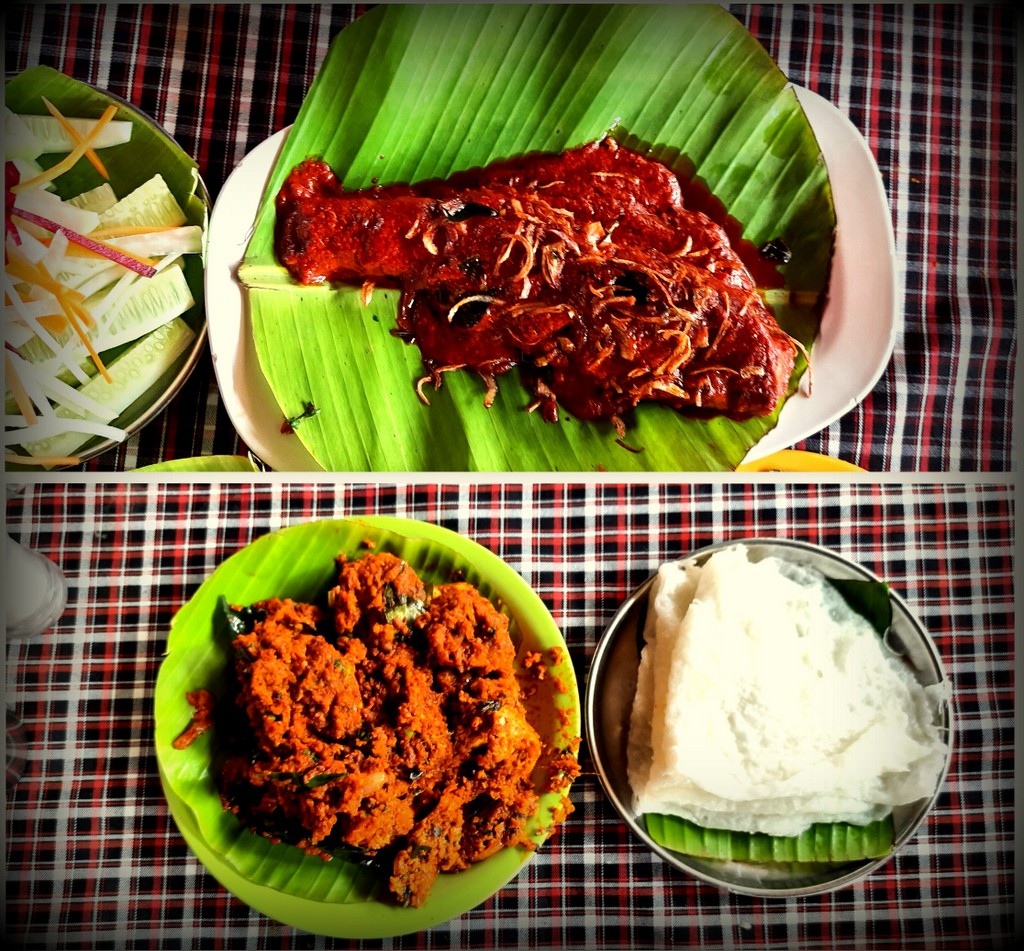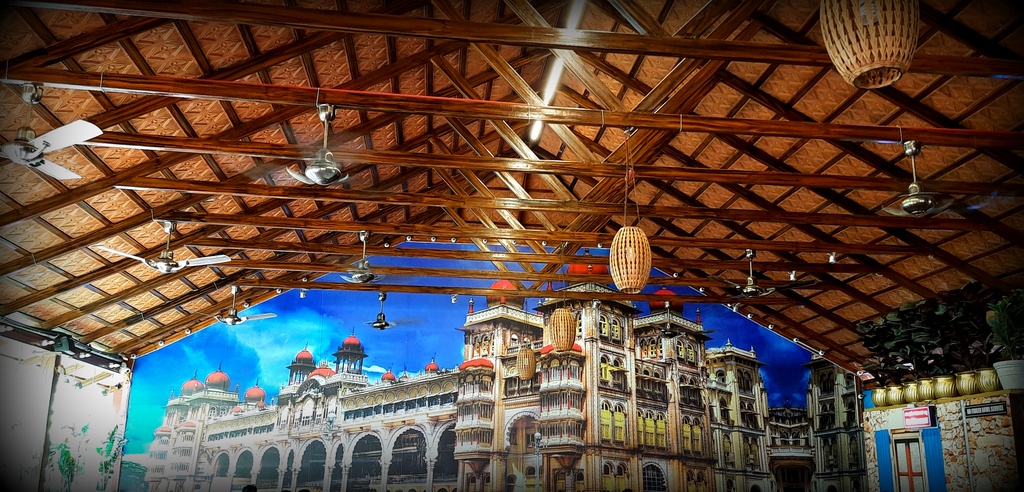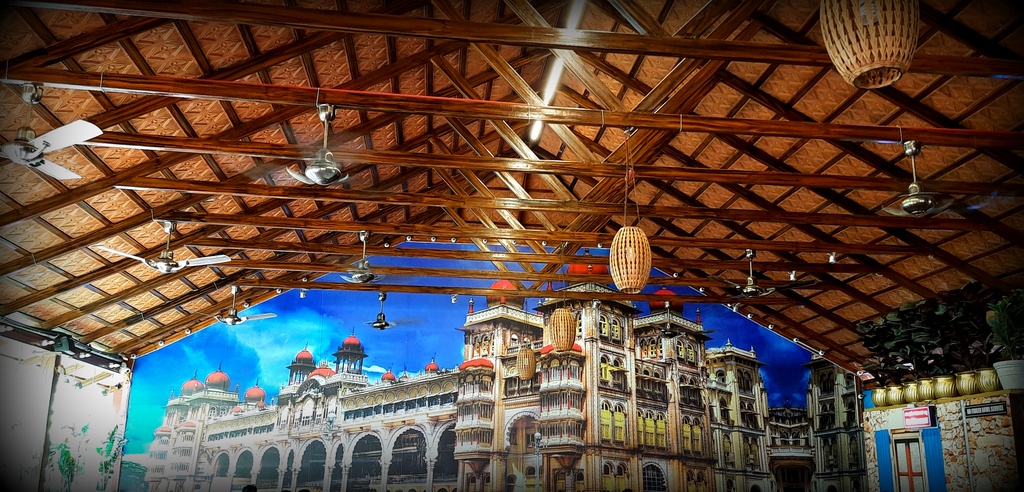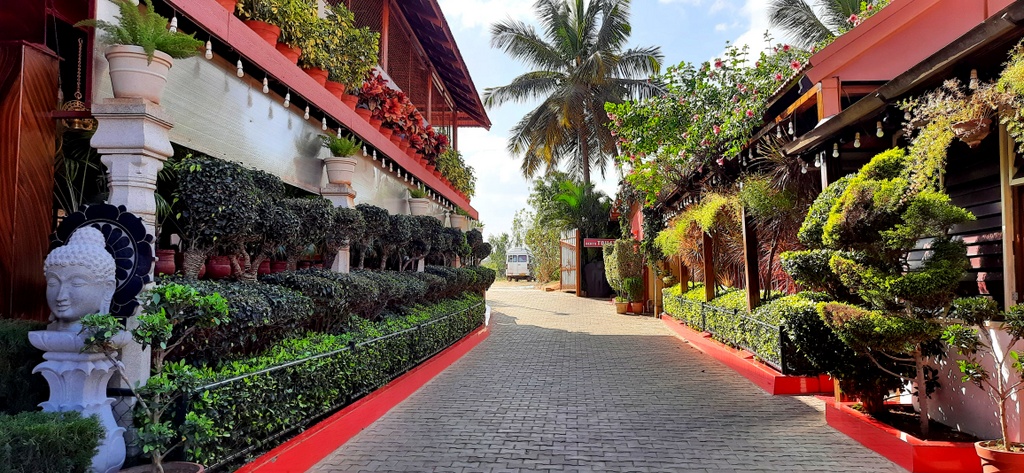 This place is definitely a value for money restaurant to visit.