One more unplanned trip of the year, only thing in mind was to go for white water rafting in Dandeli. Apart from that no plan nothing. It's been a while I went out with this team. Lohith & Chetan initiated this trip and already they checked for home stay and details about rafting. We decided to start early from Bangalore on Friday to avoid weekend traffic. Started around 6.00 p.m. and we were about to drive around 500Kms. Including our dinner break and short pit stops it was almost 9 to 10 hours journey. We reached Kalghatgi around 4.00 a.m. well before the estimated time so we thought of taking rest for some time. We parked our car near one ground and slept for more than 2 hours.
From Kalghatgi it was just around 55 Km to Dandeli, already Chetan informed the farm house guys about our arrival, finally we reached Stanley's Farm House around 8.00 a.m. (since road from Kalghatgi to Dandeli was not so good it took more time to reach farm house).
This time instead of any rooms, we opted for tended accommodation. By the time we reached farm house our tents were already pitched in and even breakfast was ready…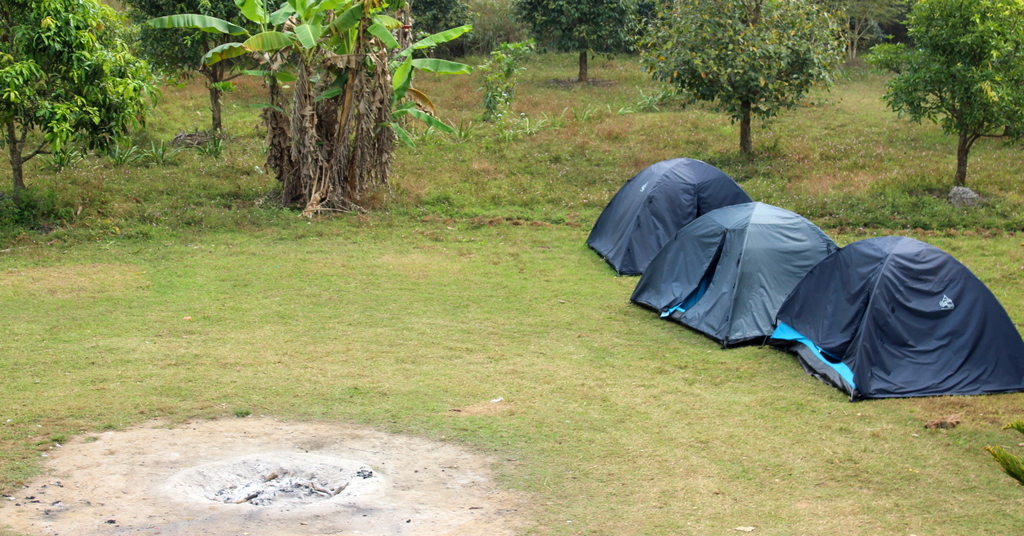 We were informed that we can go for rafting at afternoon and farm house guys already booked slot for us. By that time we freshened up finished our breakfast and went around the farm house for a walk.
Stanley's Farm House facilitate few activities like Kayaking, Coracle Ride, Zip-Line etc., first we decided to go for Kayaking and had some fun moments…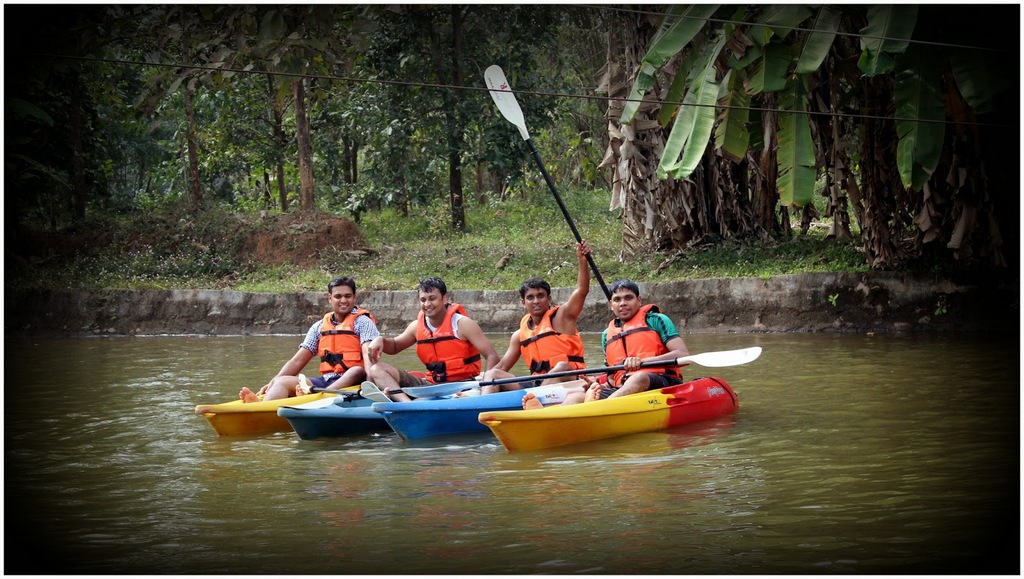 Time spend during kayaking was very funny, we tried some different circus, tried to stand on that boat and fell down into water pulled every one into water, over all it was nice experience out there…
After Kayaking we asked to try fishing, but after few minutes we felt boar and stared other activity, Zip-line.
Zip-line is one of the adventure activities at Dandeli. A zip-line consists of a pulley suspended on a cable, usually made of stainless steel, mounted on an incline.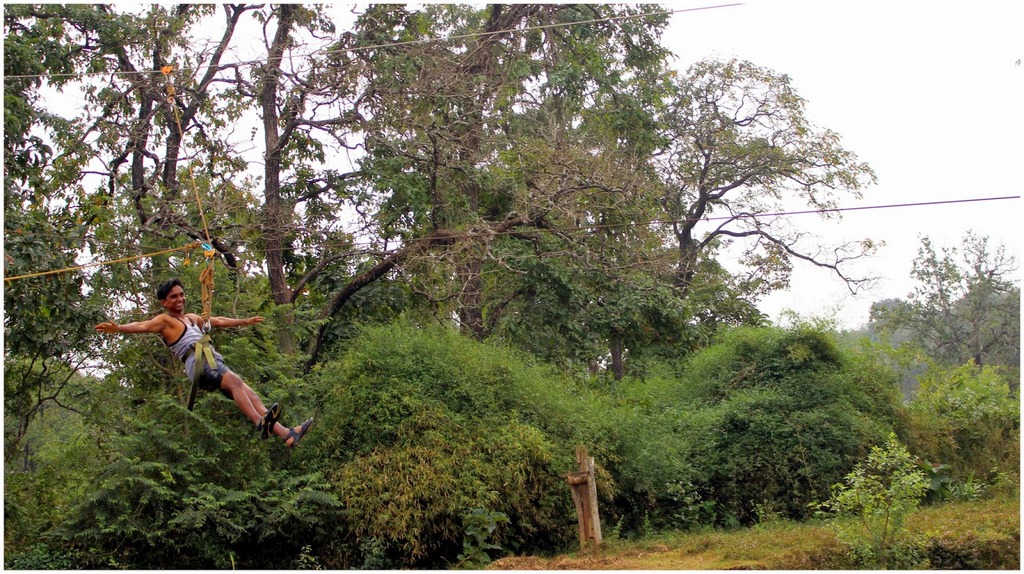 By the time we finished all these activities time clocked 1.00 p.m. we thought of having lunch and head towards river rafting. As always there was a twist in the plan, farm house guy told us that, they have stopped the rafting for afternoon batch and we have to wait for next day (that to he mentioned next day also its not confirmed and you have to test your luck…!!!).
So we thought of visiting nearby places instead of sitting in farm house. Stared towards Syntheri Rocks which was around 30 Kms from the place we stayed.
Syntheri Rocks will be opened for the visitors from 08:30 a.m to 5:00 p.m
Syntheri Rock is monolithic granite structure having a height of 300 feet. The River Kaneri that flows at this place passes along the side of this rock.
Place was bit crowded, guess people who missed rafting were roaming around this place like us 😛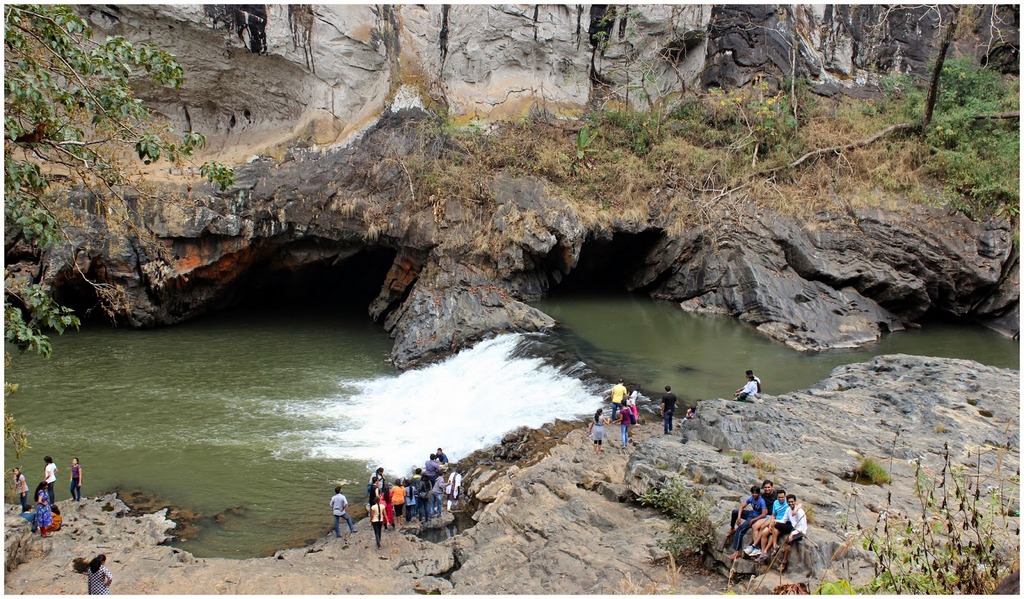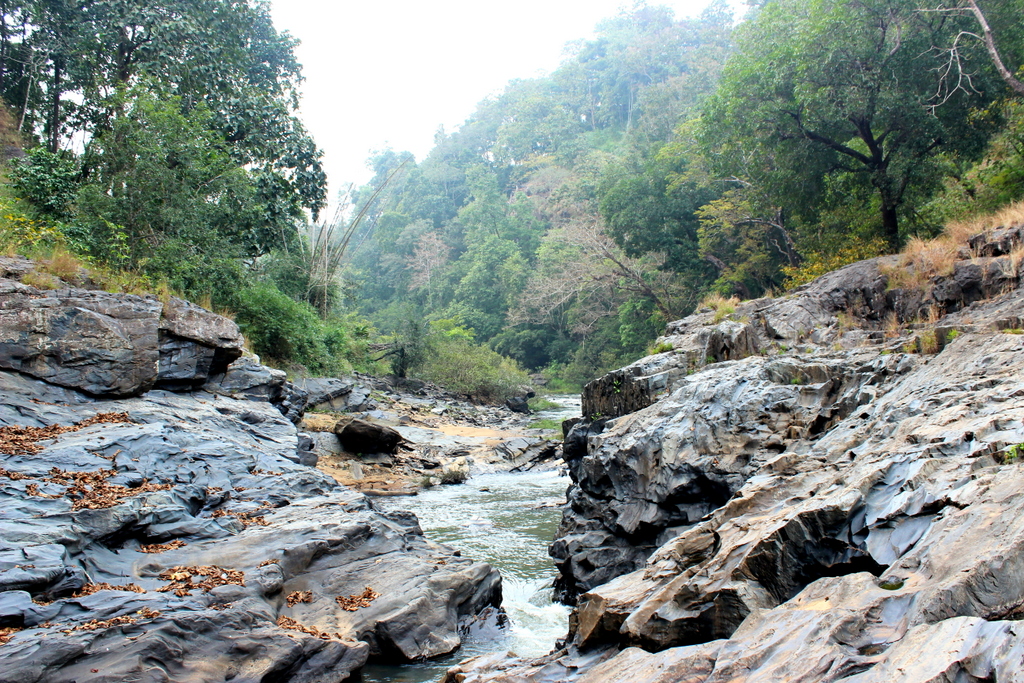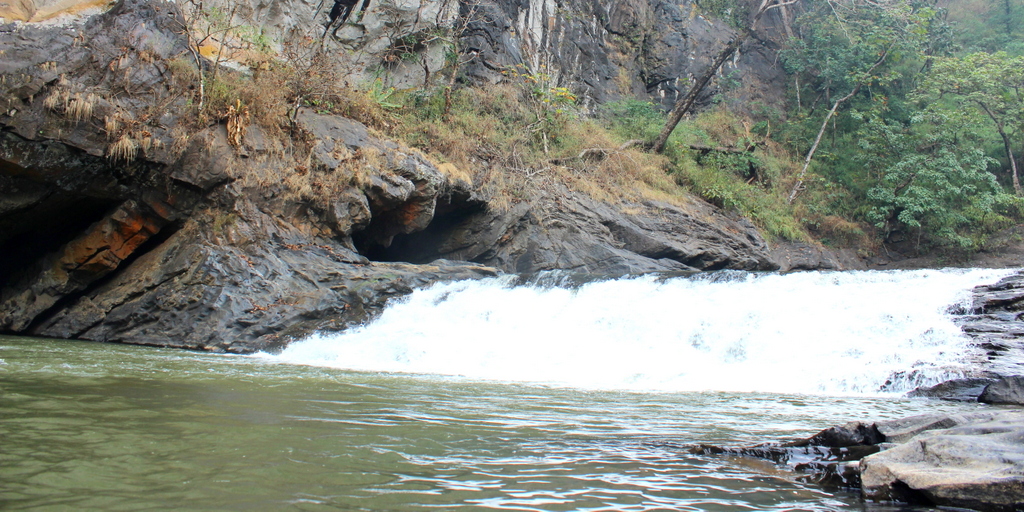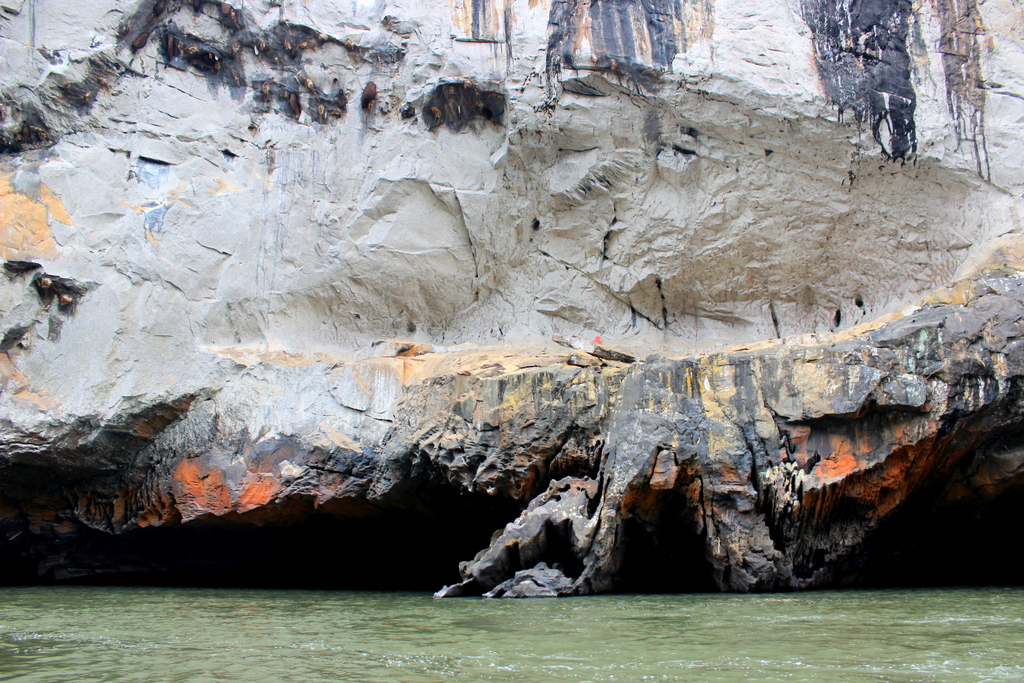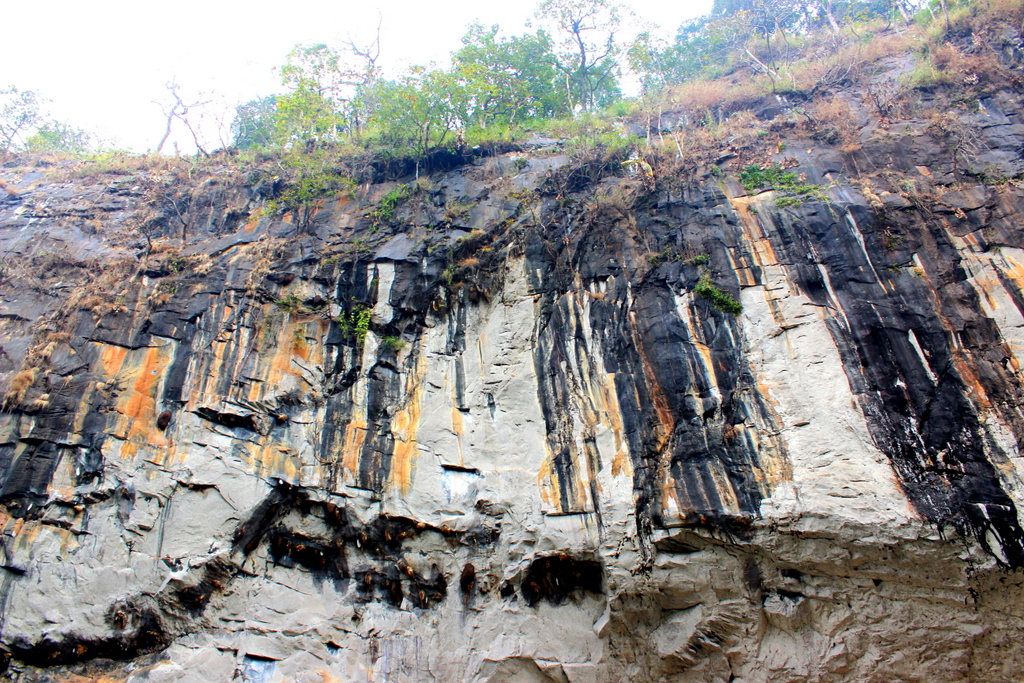 While coming back stopped near back waters of supa dam and thought of clicking some pics around this place.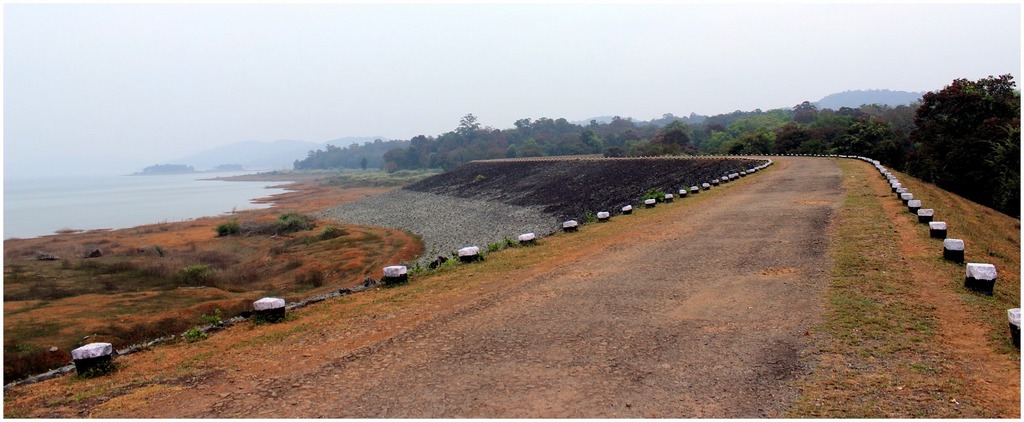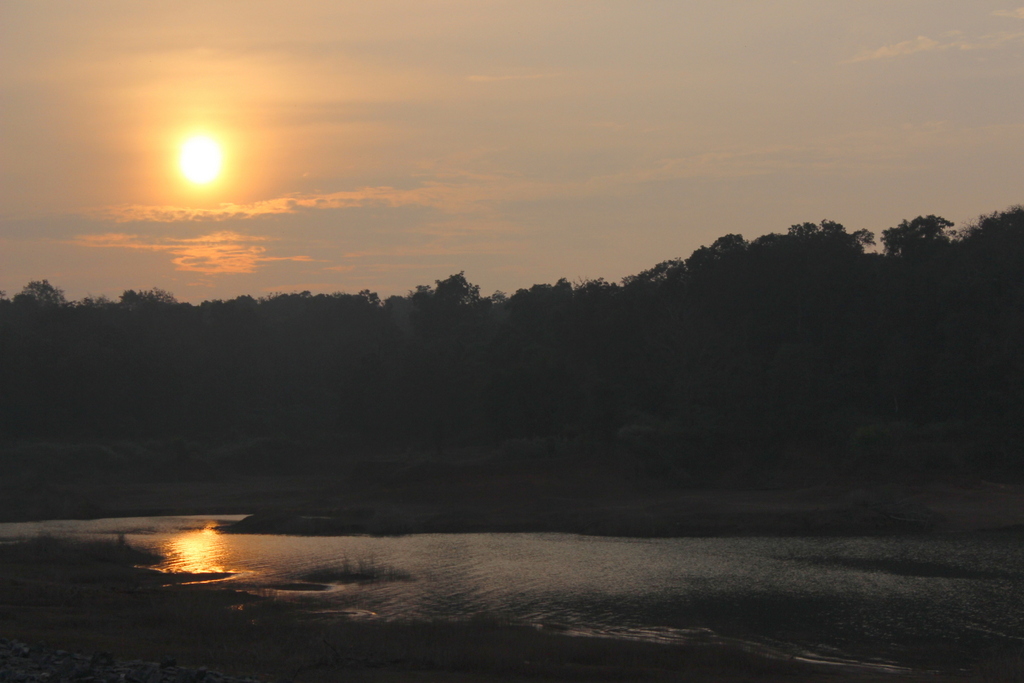 Came back to farm house around 8.00 p.m. dinner was ready by that time and because of last night drive even we were bit exhausted too. After having dinner spent some time around the camp fire and got into the tents with the hope of getting slot for rafting in next slot.