Narasimha Parvata trek, it is considered to be one of the tough treks in Western Ghats. It is part of the famous Agumbe – Sringeri trekking trail. Sandeep & Ashwini organised this trekking and I joined this group through common friend Vinay. We were group of 7 people for this trek; we booked tickets from KSRTC. It's almost 9 hours journey from Bangalore to Agumbe. After overnight Bus journey from Bangalore we reached Agumbe by 7.30AM.
Agumbe is the place where the famous Malgudi Days series was shot. You will get hotel and lodge facility in Agumbe, but the most people will choose "Doddamane". This is where most of the trekkers arrive in the morning. We need to inform the residents of this house in advance and so that they can make arrangements for breakfast. They even prepare packed lunch on request. The best part is, they do not have fixed price for food items. You can give whatever you feel is right.
By the time we reached Doddamane our guide Venkatesh was waiting for us. After freshen up, we had our typical Malnad style breakfast (Kadabu, chattni, Avalakki, Uppittu and Kashaya) at Doddamane. After picking our packed lunch & dinner from local hotel, we started our journey by auto rickshaw to reach base camp (Venkatesh's house [Malandur]) which is round 6 Kms from Agumbe, without wasting much time we unloaded all our luggage's from auto and tightened our back packs and we were all set to start our trekking.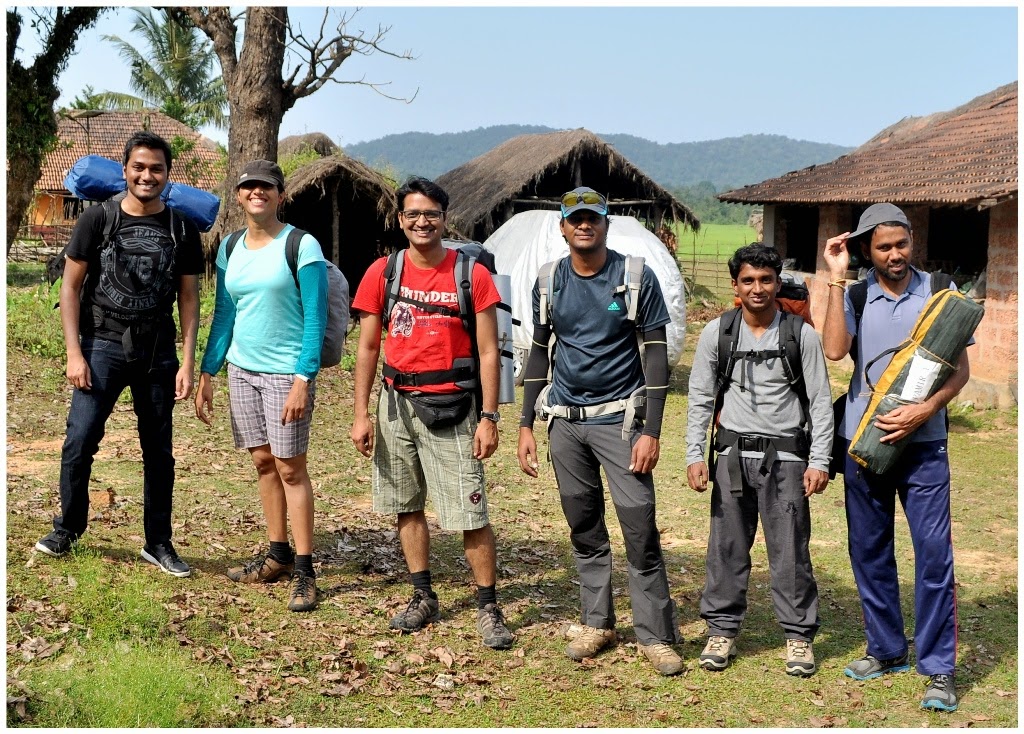 Started our trekking at 9.30AM just 30 mins delay compare to our planned timings. The initial route is bit easy but without guide, you might lose your way very easily in this phase of the trek.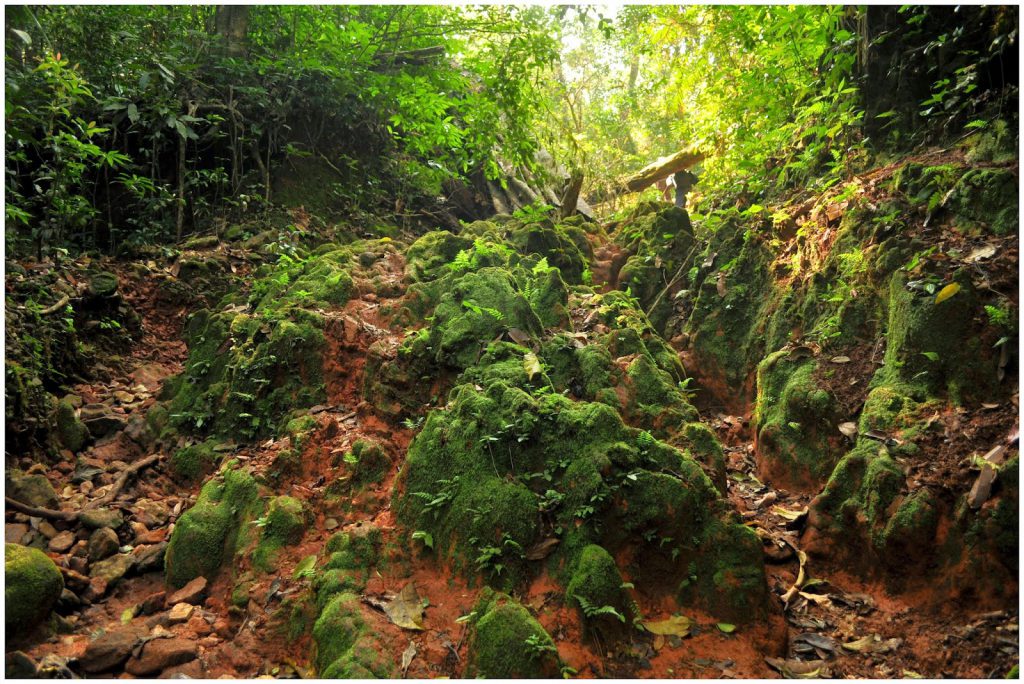 Narasimha Parvata Trek route after trekking 1 KMS, Water stream during monsoon or Jeep track once upon a time?? Not sure…!!!
As mentioned before, initial route is easy only thing is you need to cross many fallen trees on the way, you may feel tired because of humidity.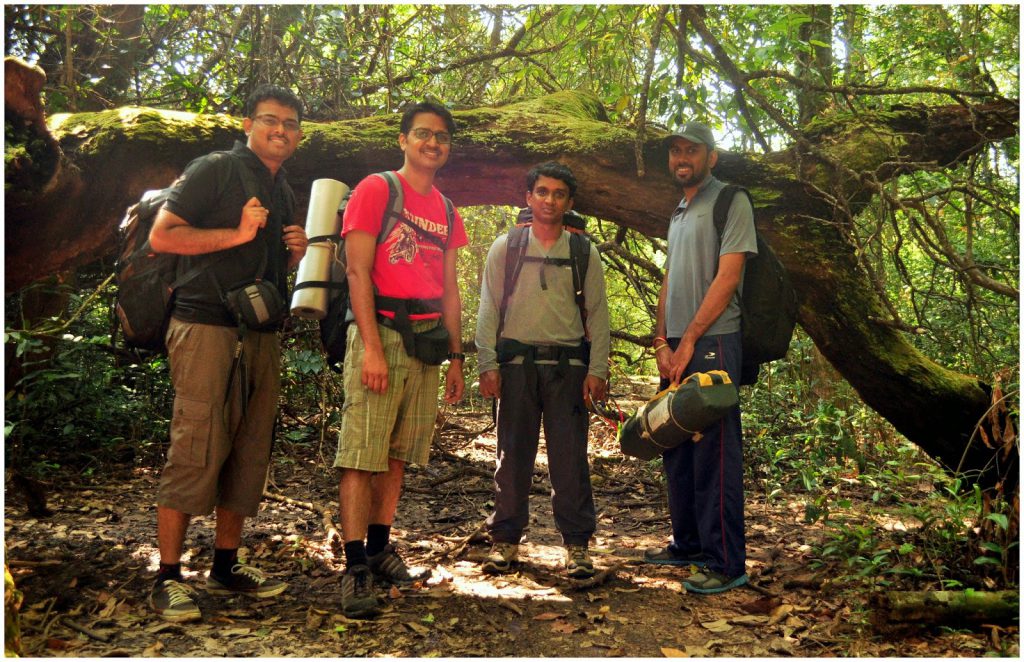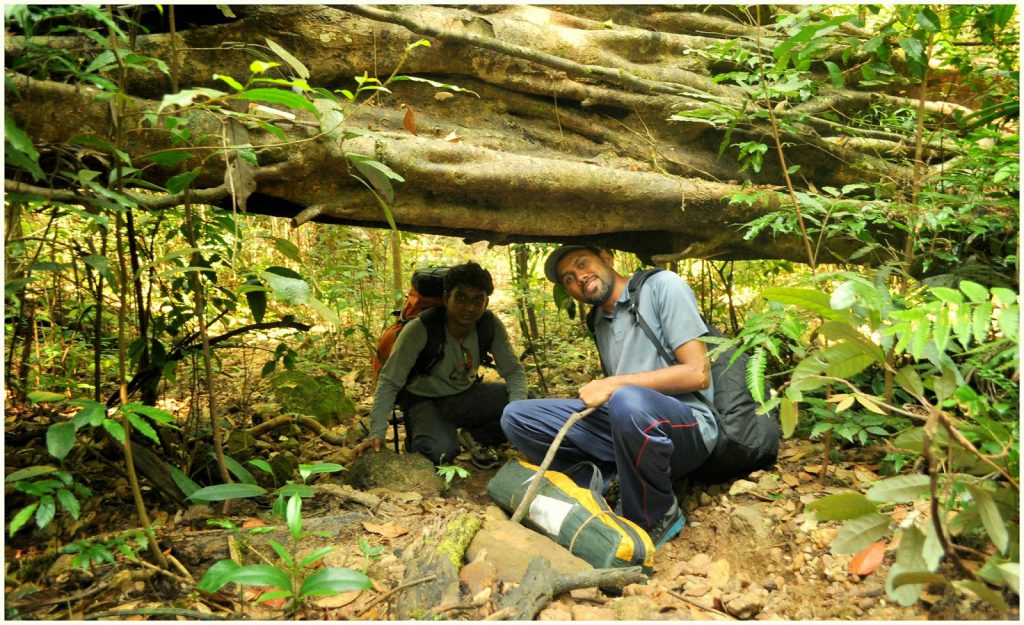 We will get lot of drinking water sources on the way, before we reach Barkana falls we need to cross couple of big streams as well.
We reached Barkana falls around 12.30PM, it was quite stunning place. View from this point was amazing. Spent some time just looking at the beautiful surrounding.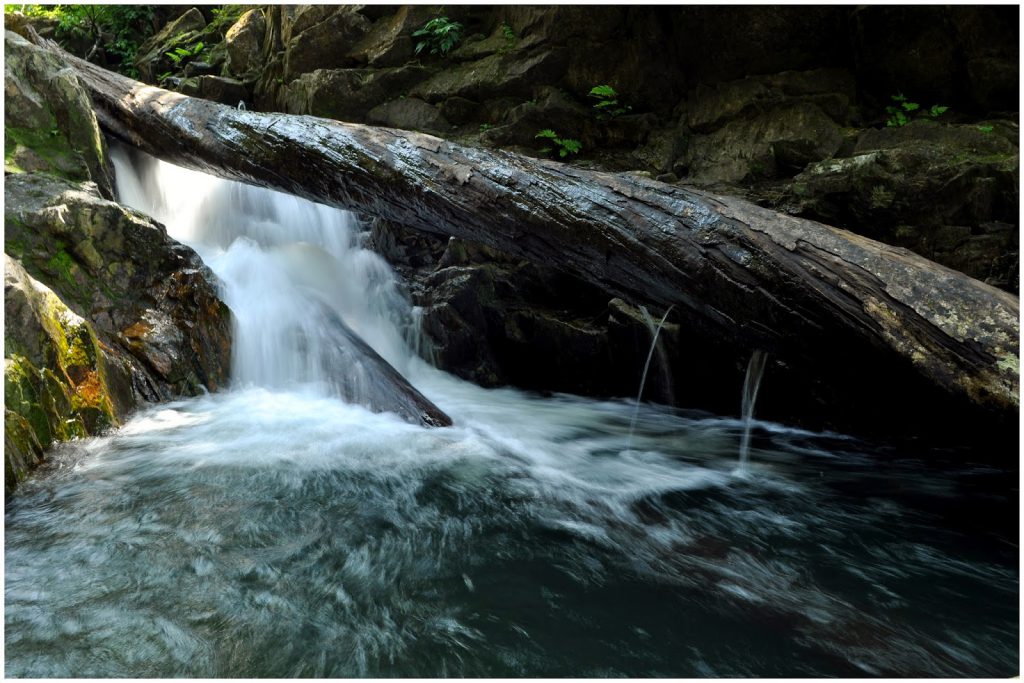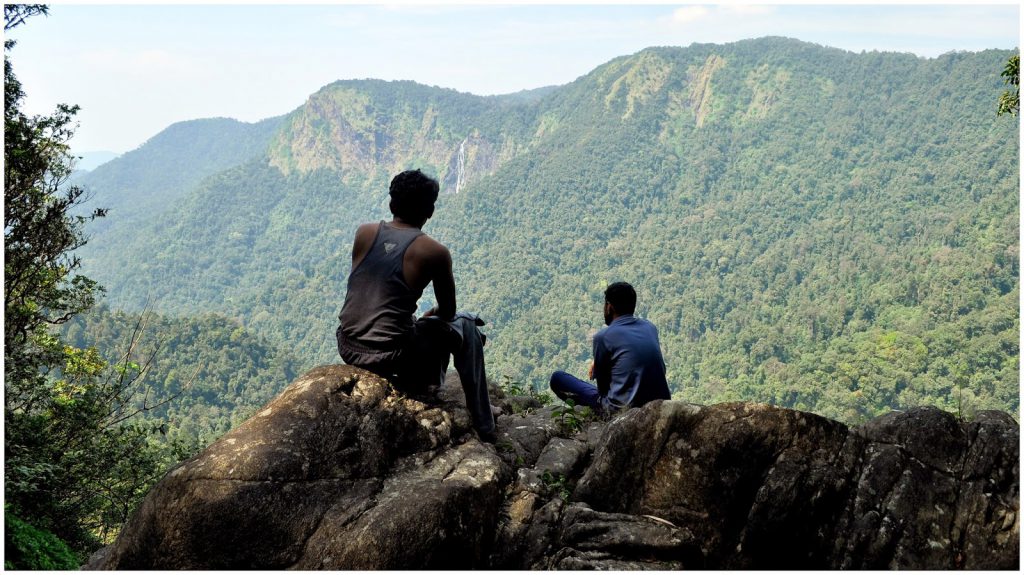 It was time to fill our hungry tummies and we were eager to have our lunch. Done with lunch and took some rest. Started towards Narasimha Parvata from Barkana falls around 1:30 PM. Once again we need to go through dense forest which is full of trees and also steep ascent starts from here and the route from here till the grasslands is bit difficult.
After Barkana falls, the trek turns into a steep forest and the route from here till the grasslands is bit difficult. The forest gives way to grasslands after a climb of around 2 hours. The grasslands are a welcome change to the thick forest due to the possibility of cooler winds. The climb doesn't end though. The peak is around an hour and a half from the start of the grasslands.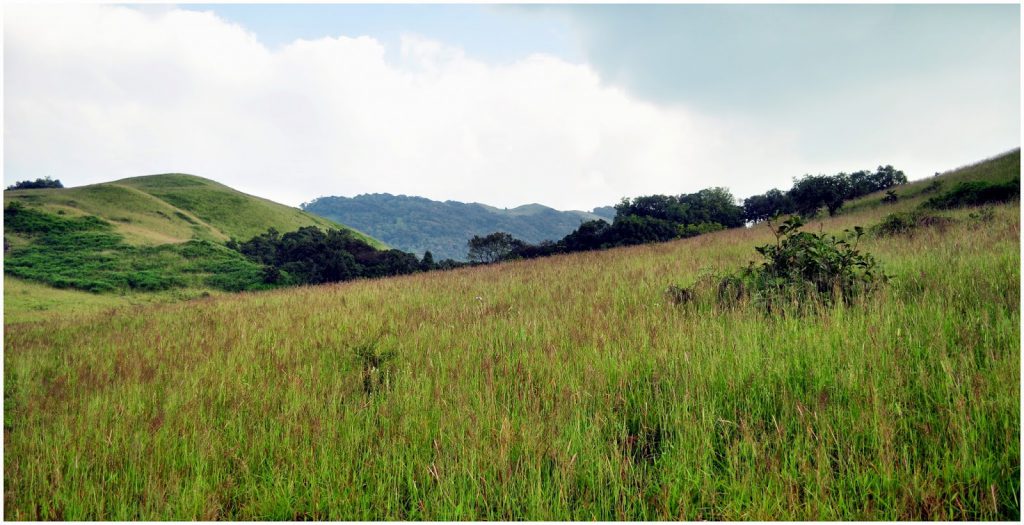 Finally reached grassland 😊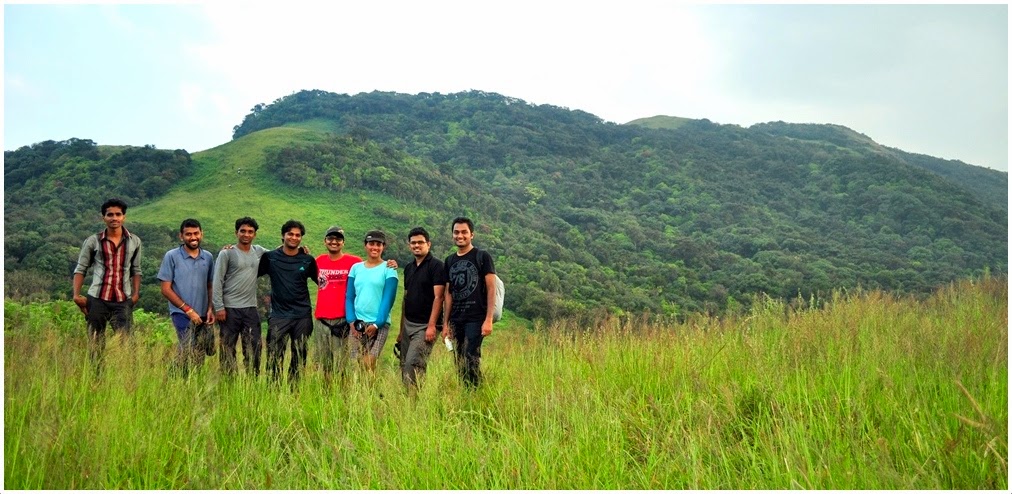 We were almost reached the peak, just before the peak last one mountain to claim. Stopped for quick photo session, took almost 3 hours to reach top from Barkana falls.
First view of camping spot at Narasimha Parvatha peak.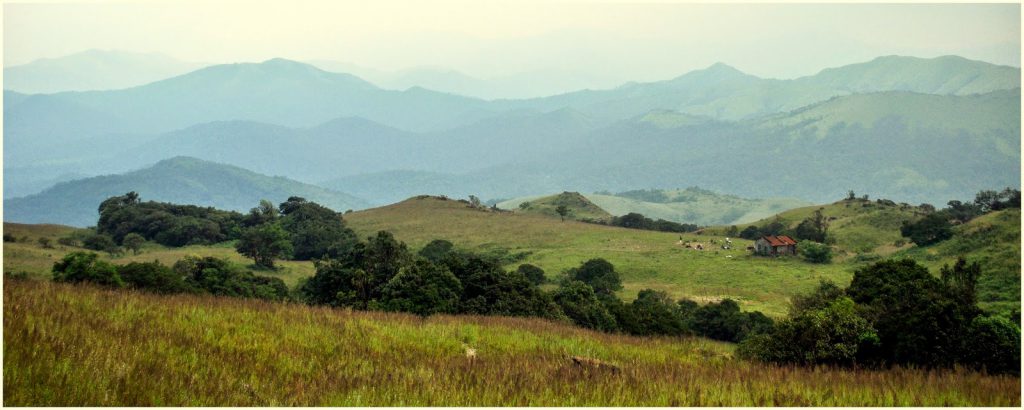 Finally reached peak around 4.30 PM. Guide showed us route to Kigga and left us. Usually they won't stay with us on peak. Quickly decided place for camping, Within no time we set up 3 tents.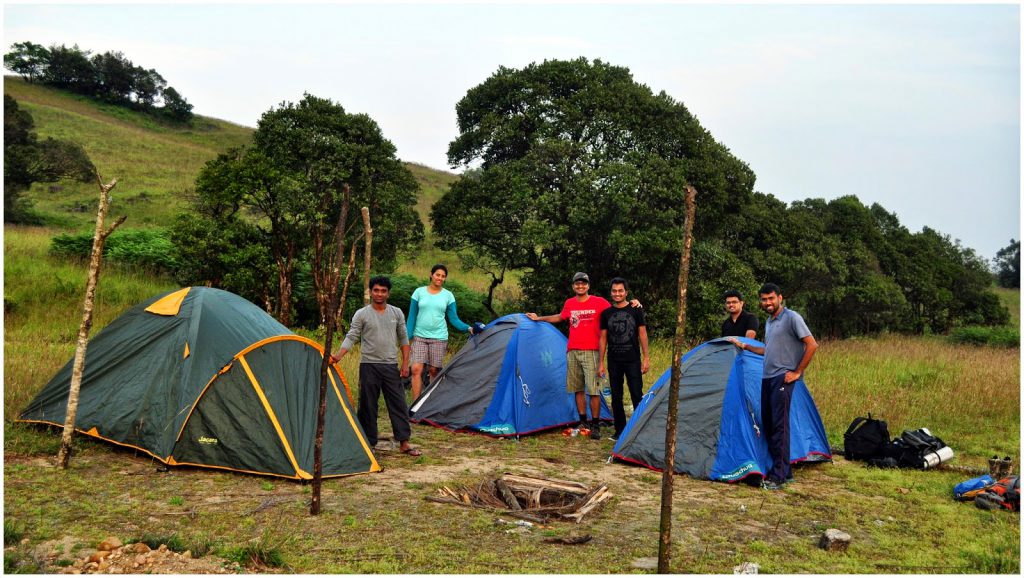 We were eager to see the sunset and we were exploring perfect spot to witness the sunset. Vinay & Ashwini were ready with their cameras (I was cursing myself for leaving camera back at home). Missed my camera too much on that particular moment…!!!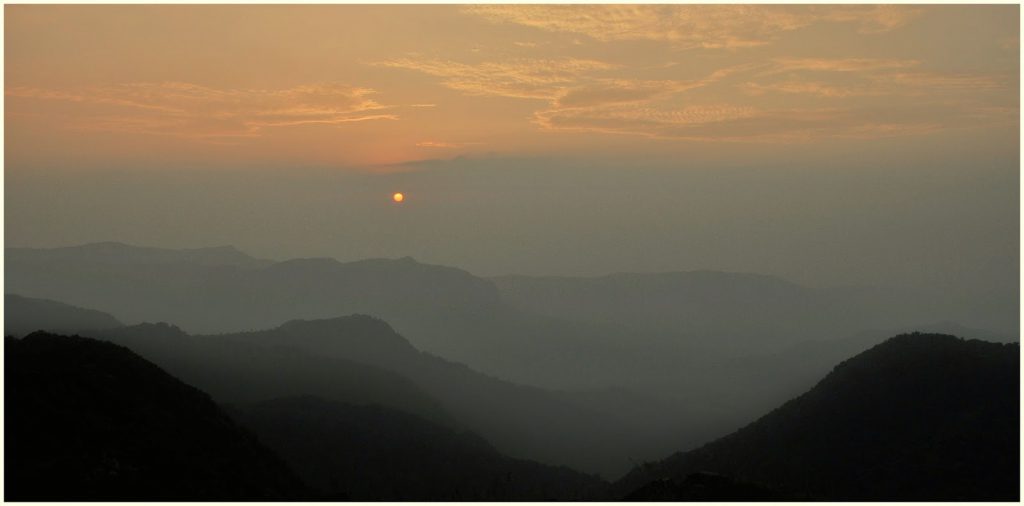 No words to explain that beautiful moment. The nature and at its best…!!! Witnessed beautiful sun set, one of the best sunsets of my life… 😊
Came back near our tents, continued our photo session.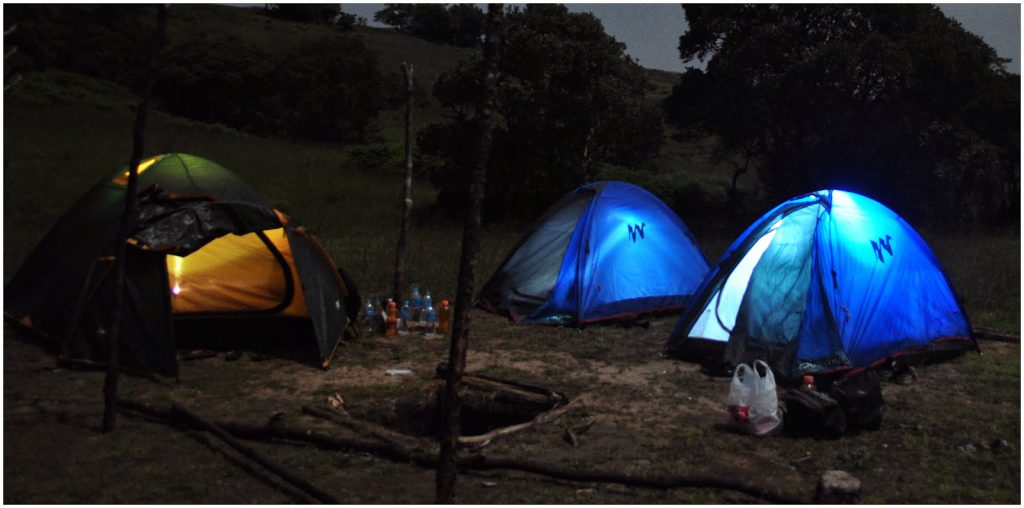 Finished our dinner, done some time pass in chatting, it was time for rest. Slept nicely under open sky, cold night… 😊
By 6.00AM came out of tents, by that time even Raju and Sandeep were out of their tents. We decided to get fresh and go for a walk again looking for perfect spot for sunrise. It was our bad luck, could not get sunrise because of cloudy day…!!!
Since we had enough time left for the day, thought of going for a walk and click photos.


After morning walk and photo session, came back near our tents. Had breakfast and It was time to pack-up. We packed our tents, luggages and by 09.00AM we were all set for the descent.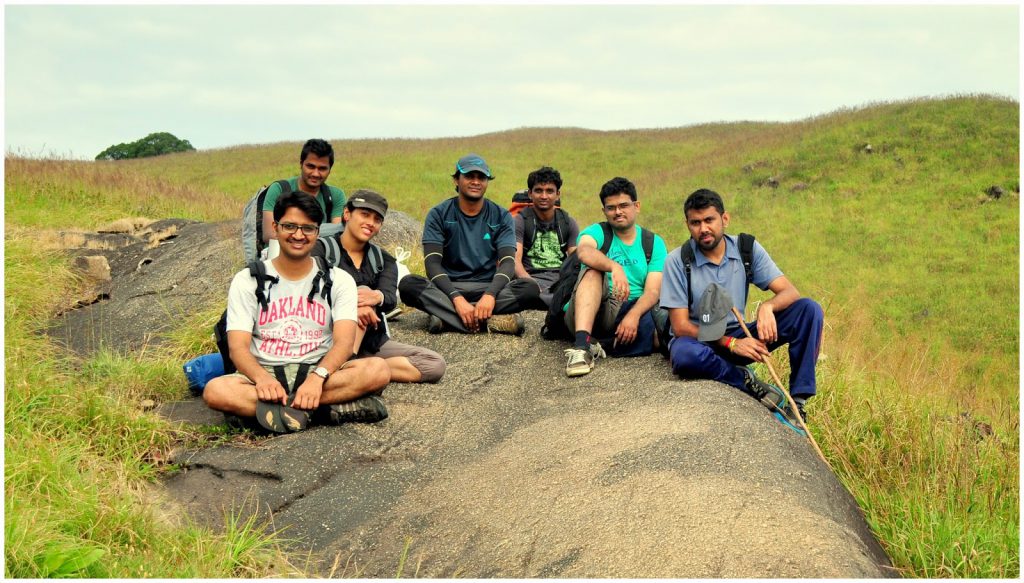 Route from Narasimha Parvatha peak to Kigga is moderate; Except for the initial descent, rest was not difficult. It's just 6 Kms distance from Narasimha Parvatha peak to Kigga and hardly has it taken 2 hours to descent.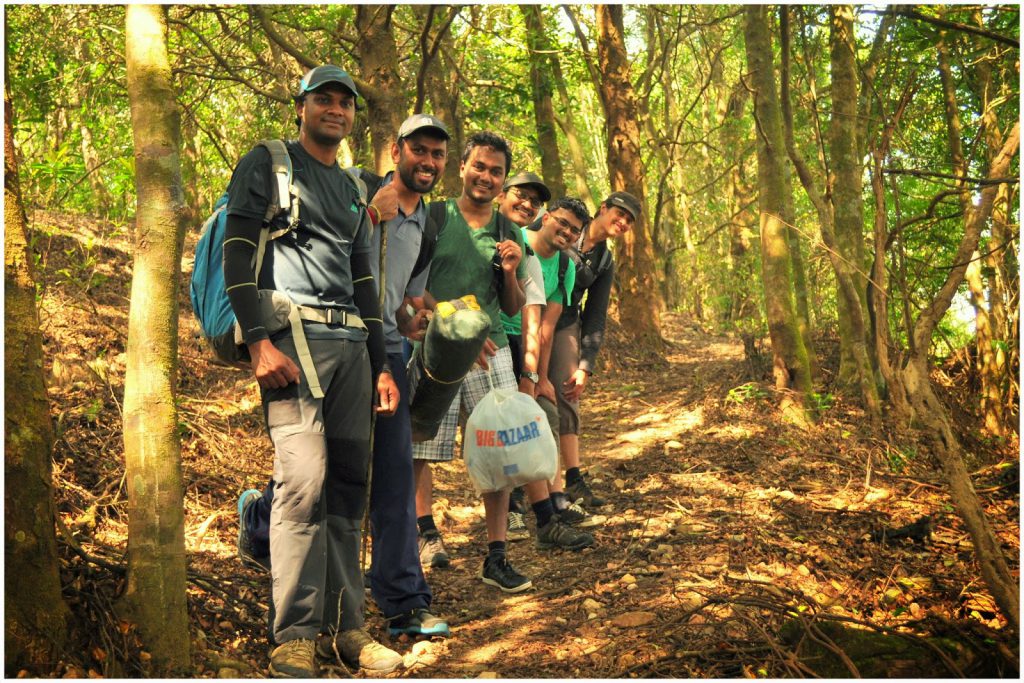 Once you reach Kigga village need to take right deviation to enter main road. Finally completed Narasimha Parvatha trekking as planned… 😊
From Kigga we hired an auto rickshaw to Siri mane Waterfalls which is around 6 Kms. Got freshened up in waterfalls, Because of weekend the falls was too crowded, we could not spend much time in water. Came back to parking place had cup of tea and headed back towards Kigga.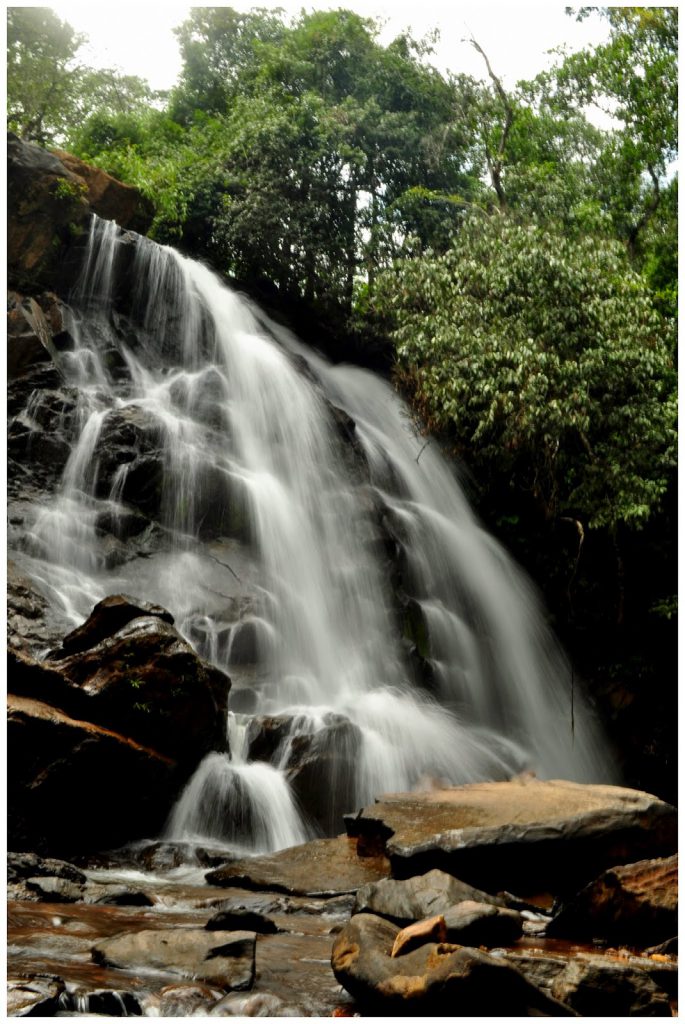 From Sirimane falls came back to Kigga and took bus from Kigga to reach Sringeri. Reached Sringeri around 3.00PM dumped all our luggages in lock room and headed towards Sringeri temple.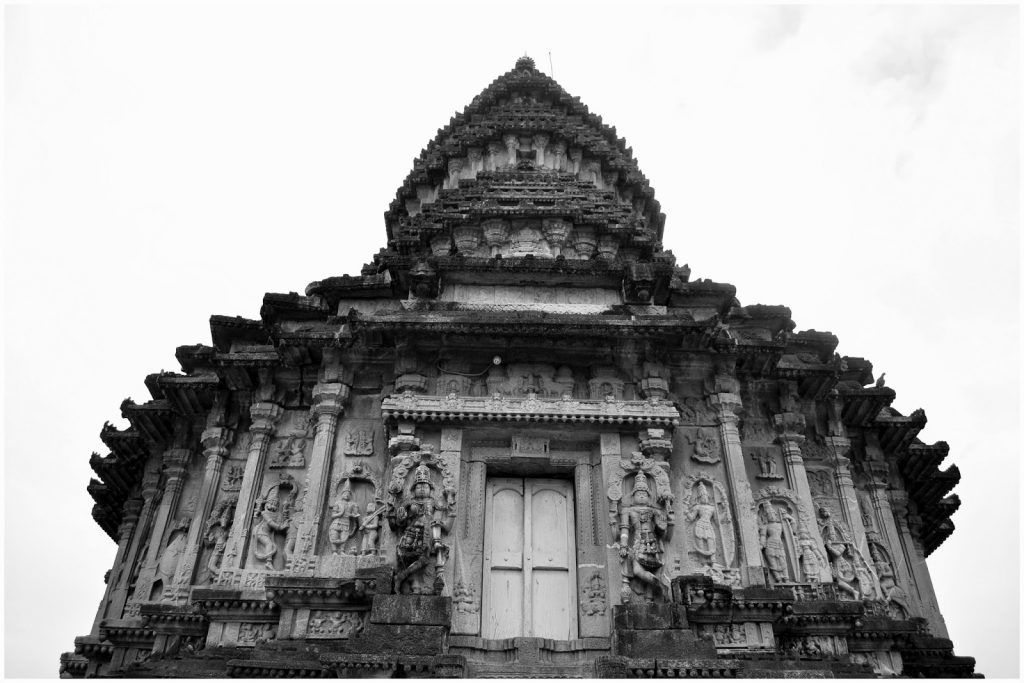 We had enough time to spend for rest of the day. We were supposed to take bus from Sringeri at night 9.00PM. Finished our dinner in Sringeri and we started our journey back to Bangalore.
It was another memorable trekking, thanks to organisers for organising wonderful trekking. Special thanks to Vinay for his pics… 😊
Keep traveling… Cheers… 😊